Whether you've got a penchant for prawns, a longing for lobster or a craving for crabs, we know where to go. From Norfolk to Nova Scotia, these are the world's best seafood destinations.
Nova Scotia – for lobster
Often called the 'King of Seafood', the lobster's white flesh is firm and dense with a rich flavour. Nova Scotia is the world's largest exporter, but more than enough remains to grace menus throughout the province, with nearly every town and village boasting a restaurant with the word 'lobster' in its name.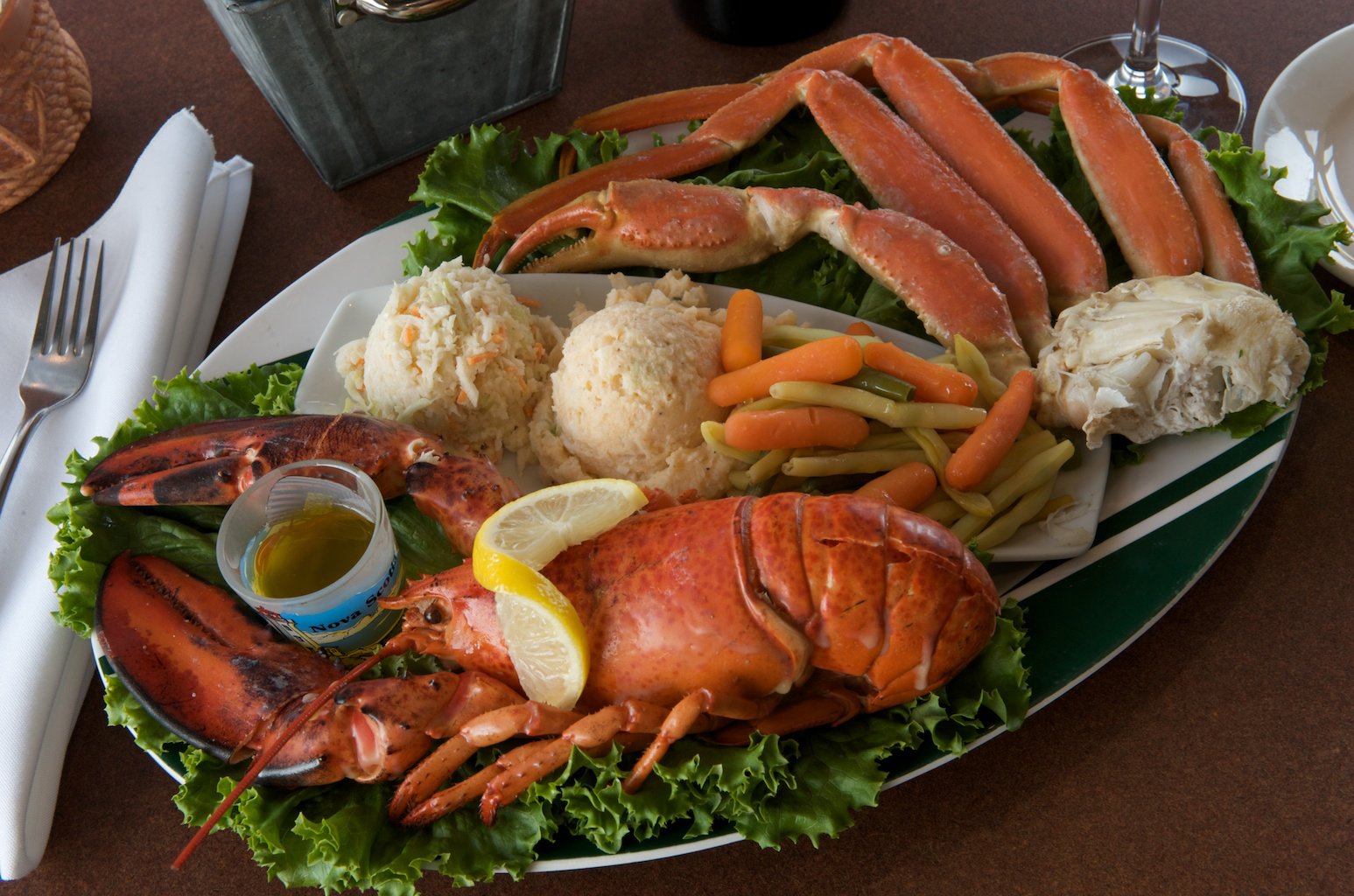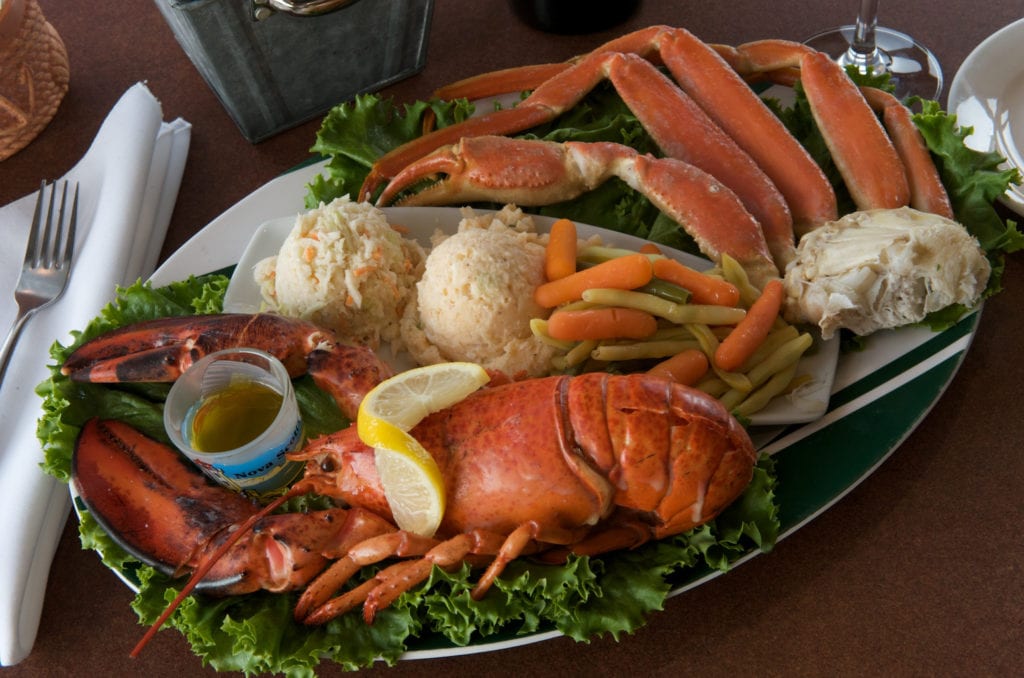 Often steamed or boiled in seawater, it's normally hen served with butter, but fancier methods of presentation, such as lobster thermidor, lobster Newburg, lobster risotto, lobster fettuccini and lobster linguini are all popular, too. Then, of course, there are the lobster burgers or simple but delicious lobster rolls or sandwiches. Some restaurants and larger supermarkets have glass lobster tanks so that you can choose your own specimen.
The lobster season in Nova Scotia runs from May to July and there are festivals devoted to the crustacean at Shelburne, Digby and Pictou, which makes these months a good time to visit. However, fresh lobster appears on Nova Scotian menus year-round because of lobster pounds. In the past, these were large, fenced off areas of the ocean where captive lobsters lived until required, but new technology has meant huge dry-land holding facilities are being built.
With Cape Breton lobster being called the best in the world by Dorothy Cann Hamilton, founder of the USA's International Culinary Center, perhaps you should start planning your visit now!
West Sweden – for oysters
West Sweden's Bohuslän Coast home to some of the best seafood in Europe. Home to delectable offerings such as mussels, oysters, lobsters, langoustines, crabs and prawns, the seafood here thrives in deep, cold and exceptionally clean waters. The low temperatures cause the crustaceans to grow slower than in warmer climates, consequently producing an exceptional taste. Visitors can indulge in the region's 'Shellfish Journey' throughout the year, tucking into the many delicacies which are cultivated just offshore, and learning how to catch and cook them on a unique seafood safari.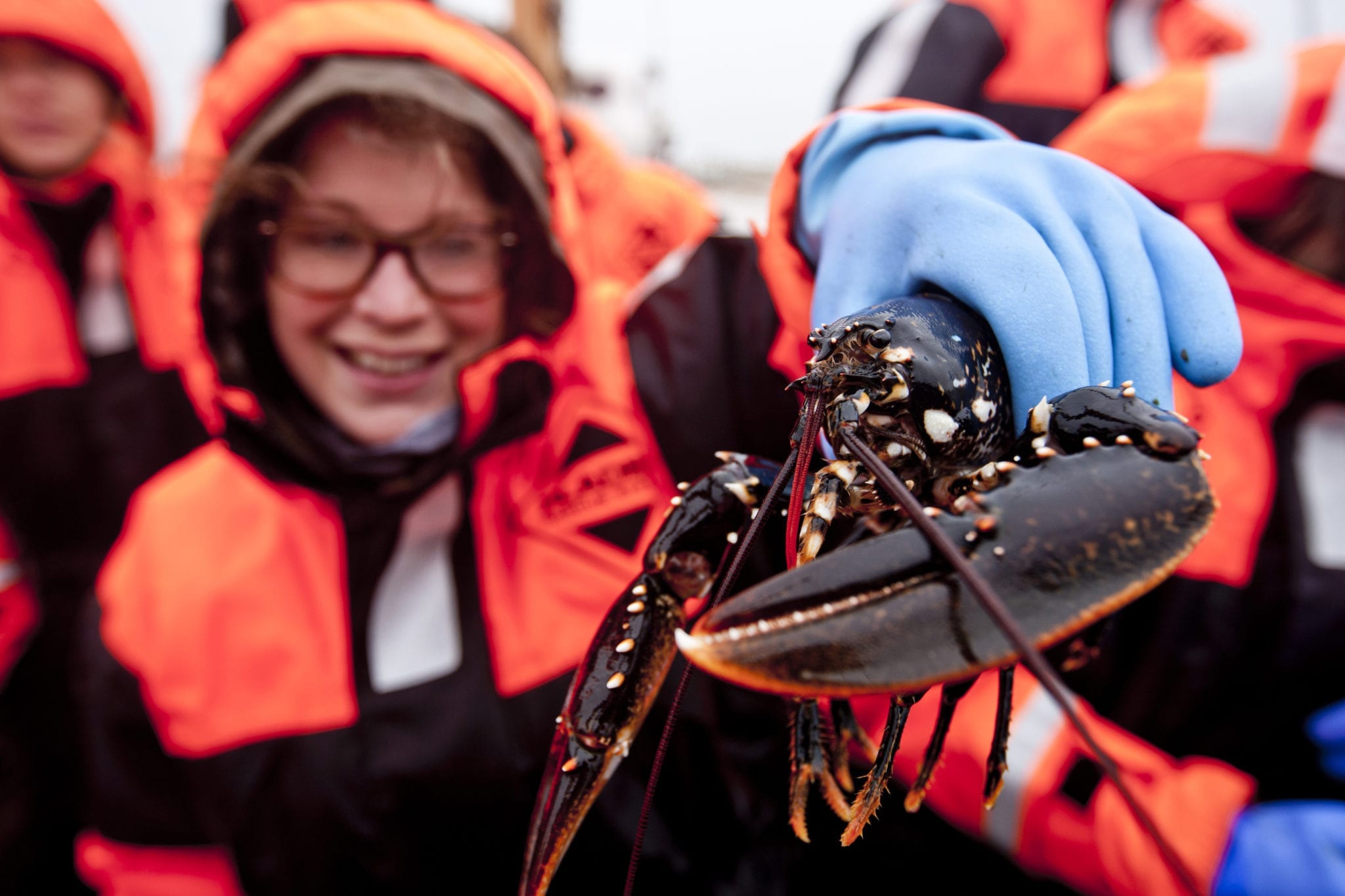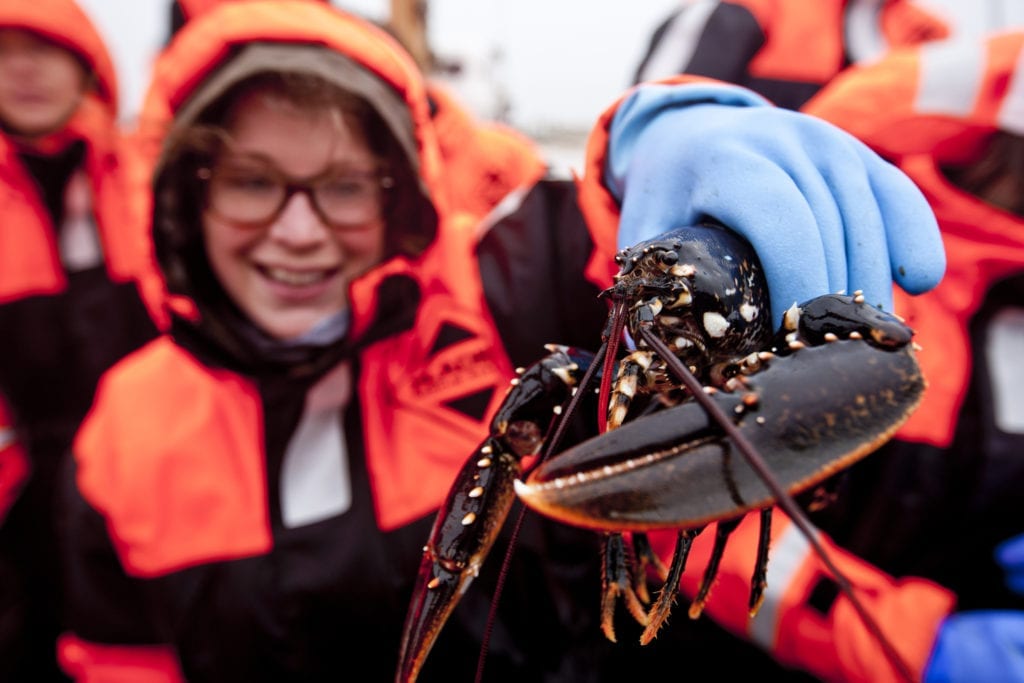 Grebbestad is oyster country par excellence with 90% of all of Sweden's oysters coming from here. It is said that the oysters found here are the best in the world – visit in May when the annual Nordic Oyster Opening Championship takes place. Gothenburg is also building a reputation for fine dining: a range of top-notch restaurants showcasing western Swedish cuisine take their cue from the sea. A particular delicacy that might be on the menu is oysters served with slivers of tangy lime and ginger.
Norfolk – for crab
The town of Cromer in Norfolk, UK, is probably best known for two things: crabs and its pier. Although the pier has had a rather troubled life over the past half century, crabs are still caught here and are as sweet and delicious as ever. Cromer crabs may be a little on the small side, but they are universally loved for their plump, sweet meat. The best come from the waters just offshore from Cromer and Sheringham.
The crabs are Cancer pagaraus, exactly the same species as other British edible crabs, so it is hard to tell what it is that makes them so special and distinctive in taste. It may be that they are especially slow growing and so fill their shells with meat more plentifully, or that they contain more sweet white meat than their counterparts do. Alternatively, it may be that the seabed off Norfolk has less mud than other parts of coastal UK and this influences the flavour. Whatever it is, their reputation has ensured a decent living for Cromer and Sheringham's small crabbing community over the years.
The season for crab runs from March through to the autumn. Crabs are central to the Cromer psyche. In late May, Cromer is gastronomically linked to its fishy neighbour, Sheringham, by the annual Crab & Lobster Festival which, since its launch in 2009, has celebrated the fine crustacean produce of these two resorts. It's all great fun – there's a restaurant trail, cookery destinations, taster sessions, street theatre and lots of free events to raise money for charity.
Lille – for moules
Perhaps the best-known Lille mussel recipe is moules-marinieres, cooked with white wine, onion, bouquet garni and cream. However, that most traditional of budget meals, a pot of mussels served with a heap of chips, moules-frites, is an institution in Lille. The saying goes that the season for moules is during the months whose names end in an 'er' – September to December.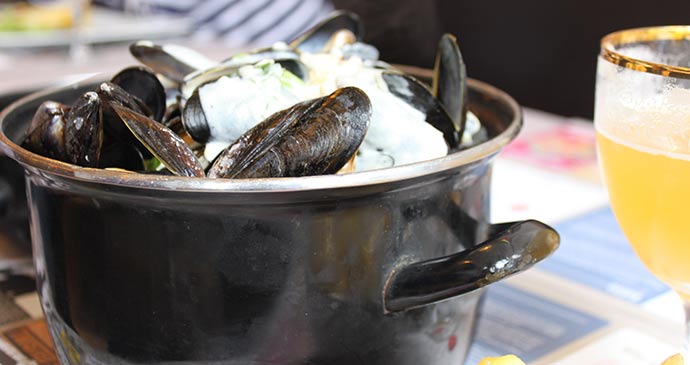 However, in reality, the season runs on until February or the beginning of March. So you have plenty of options for planning your moules trip! During the Braderie market in September, when  the entire city sets out its stalls on doorsteps, pavements, trestles and pitches for 48 hours brasseries compete to sell the most moules and create the highest pile of shells on the pavement outside the front door – one of the most photographed icons of the season.
Mozambique – for prawns
Many people visit Mozambique's beautiful coastline to enjoy swimming and diving in the warm waters of the Indian Ocean. However, what many tourists actually take away from their holiday are memories of the tasty seafood dishes Mozambique has to offer.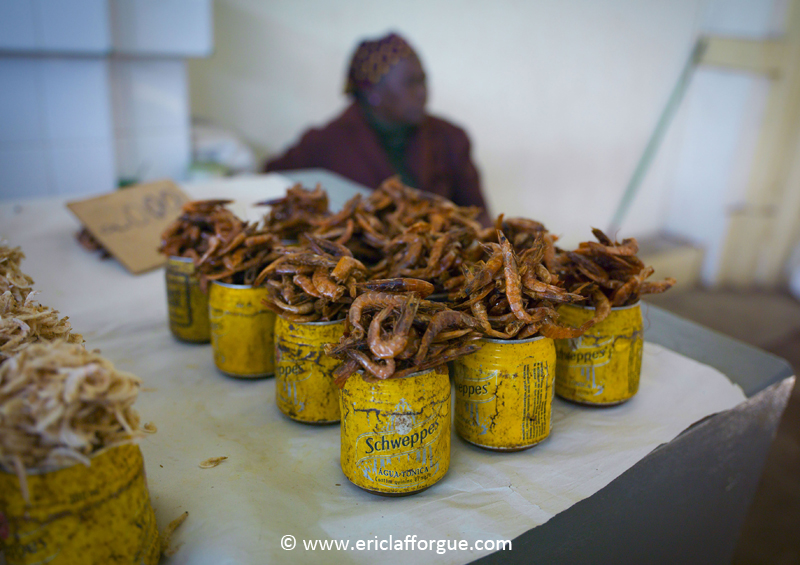 With its long coastline and rich fishing grounds, it would be surprising if Mozambican seafood wasn't outstanding. Prawns in particular are famed the world over for their large size, succulence and delicious flavour, but crab, lobster, crayfish and octopus are equally good.
The Peloponnese – for octopus
Seafood is a staple in this Greek region and, outside of the busy touristy places, it is actually quite affordable. At a proper fish tavern the day's catch will be displayed on ice for the customer to choose which fish he wants, and then how it is to be cooked (generally simply fried or grilled). There is a considerable choice of seafood on offer – cuttlefish, squid, anchovies, sardines, whiting, mussels, octopus, red snapper, swordfish, red mullet and sea bass – but the one to go for is octopus.
Greeks enjoy octopus in a stew, with pasta, made into a salad with olive oil and wine vinegar, but in restaurants it is often simply grilled, or boiled, and served with oil and vinegar. The octopus must be tenderised before cooking and you will often see fishermen beating octopus against whatever hard surface is nearby – concrete piers, rocks or just the pavement.
Traditionally, the octopus should be beaten 40 times. Make sure your meal hasn't been frozen – tavernas must tell you by law if it has; a clothes line of octopi hanging outside, drying in the sun, is a good sign. This is done to draw out the water from the octopus, which is particularly important when grilling. The end result is well worth it. The Greeks are some of the world's greatest octopus chefs.
Sussex – for scallops
The British coastal town of Rye has a famous history as one of the Roman Cinque Ports, a string of ports that defended the British coastline and offered trading routes inland. But nowadays, it is famous for its Rye Bay Scallop Week held during the last week of February, a celebration of the plump, tasty, highly prized bivalves that have risen in popularity over recent years and includes tasting events, cookery schools and demonstrations plus live music.
The festival marks the peak of the scallop season and thousands are shucked and sold, from food trucks and market stalls, as well as in the many pubs and restaurants in the town. Rye Bay scallops are available for about a month either side of the festival and local restaurants serve an array of different dishes showcasing these mild, sweet-flavoured morsels with a firm, fine texture. It's the perfect opportunity to indulge in seafood delights. Why not choose this time of year for an out-of-season break?
Cornwall – for all kinds of seafood
When people talk about what draws them to Cornwall, whether as visitors or residents, it's becoming evident that the wide range of high-quality, locally produced food and drink is a major factor. Pasties and clotted cream have been Cornish stalwarts for many a year, but nowadays Cornwall can boast of its early crops of new potatoes and asparagus, award-winning meats, charcuterie and cheeses and, of course, the freshest and tastiest fish, lobsters, crabs, oysters and mussels.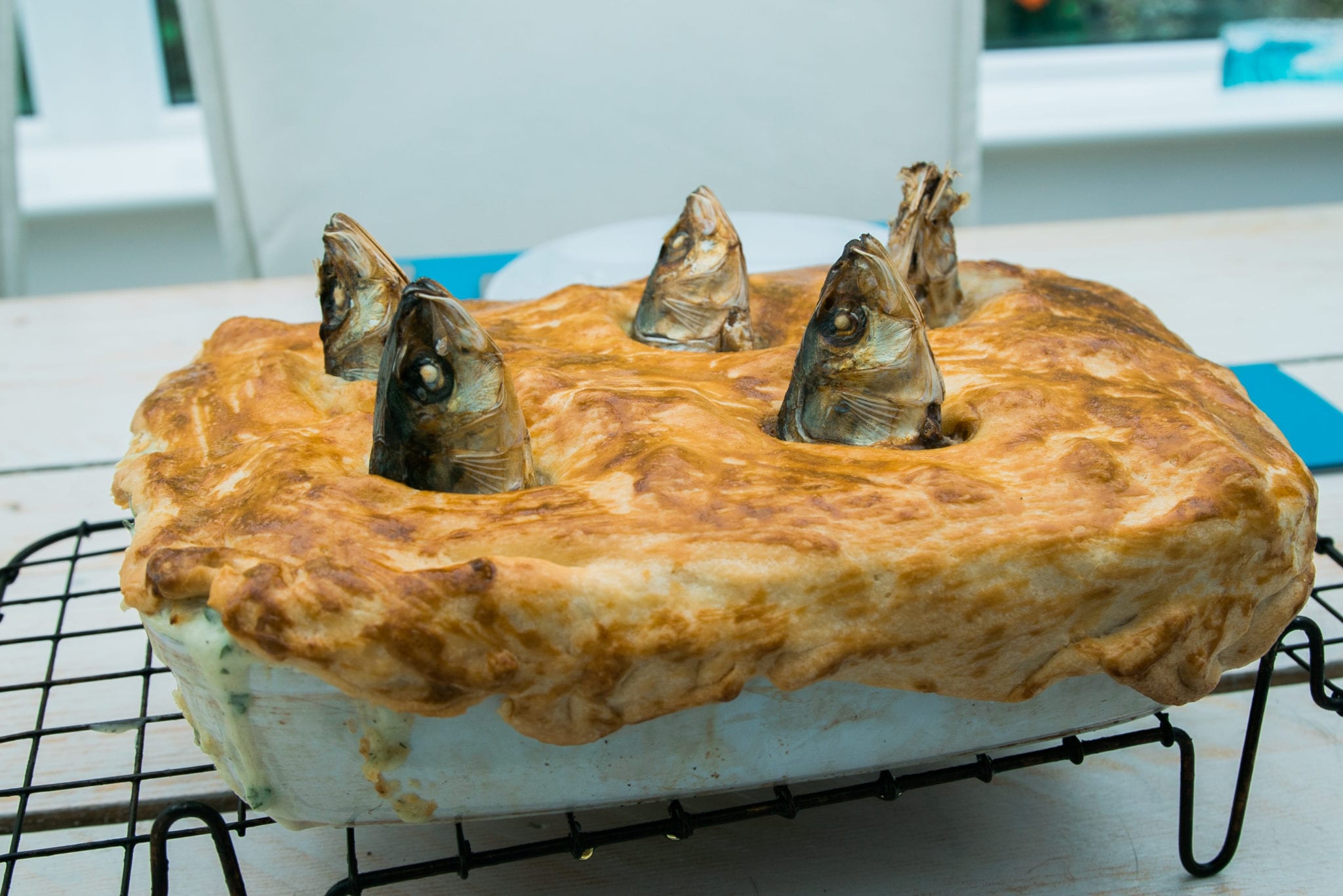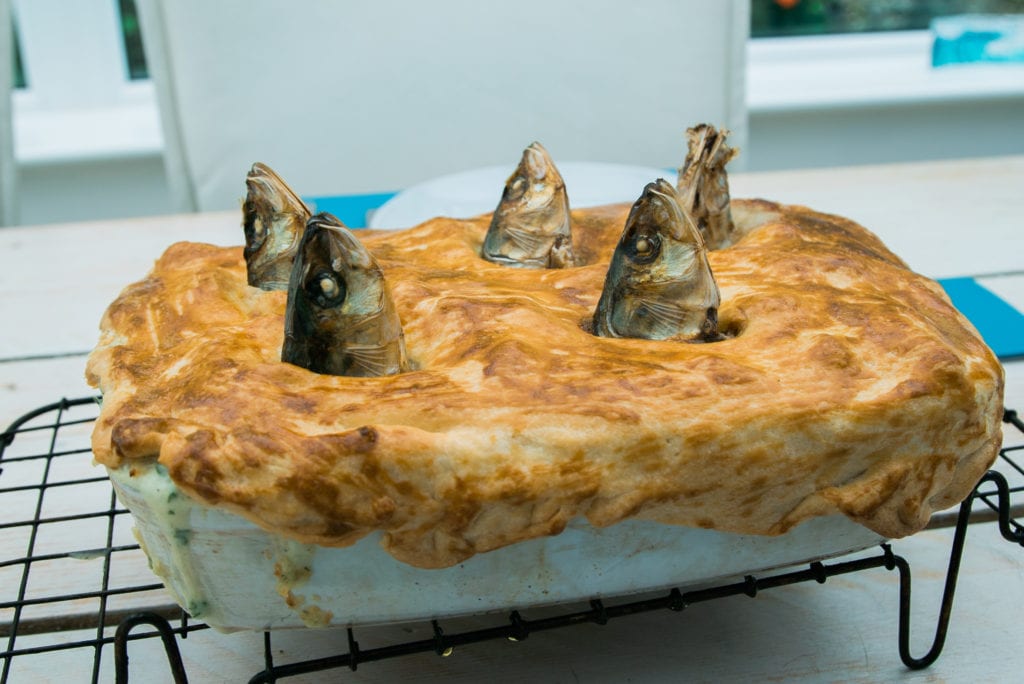 With such an abundance of local produce and culinary talent, it's no surprise to discover that Cornwall hosts more festivals dedicated to food and drink than any other county in Britain. Some celebrate a local speciality, such as the Falmouth Oyster Festival (mid October) or the Newlyn Fish Festival (August bank holiday), while others bring all kinds of specialist growers and producers together, like the great Cornish Food Festival in Truro (September) or the Food and Farming Pavilion at the Royal Cornwall Show in Wadebridge (June).
For something really different, why not try the Cornish Stargazy Pie? This is a pastry-based fish pie which, by tradition, is filled with whole pilchards. Critically, the pilchards must retain their heads, which then poke through the pastry top, appearing to gaze at the stars. The position of the fish allows the oil that is released during cooking to drain into the pie, adding a fuller flavour and ensuring the pie is moist.
---
More information
For more information, see our guides: