From vast National Trust manor houses and medieval castles, to privately owned pockets of colour and splendour, these are some of our favourite gardens to wander in England. 
The Alnwick Gardens, Northumberland
The newly restored gardens at Alnwick are unashamedly bold and contemporary and designed to thrill. In 1997, Jane Percy, the 12th Duchess of Northumberland began steering the development of the overgrown gardens into the pleasure grounds experienced today, but not without criticism.
The centrepiece is the Grand Cascade, a huge modern waterfall lined with fountains that plunges over many tiers into a pool. Around this are a number of distinctive gardens which, with the exception of the more traditional enclosures like the Rose Garden and Ornamental Garden, are all novel and exciting (a sensory garden is next to be laid out).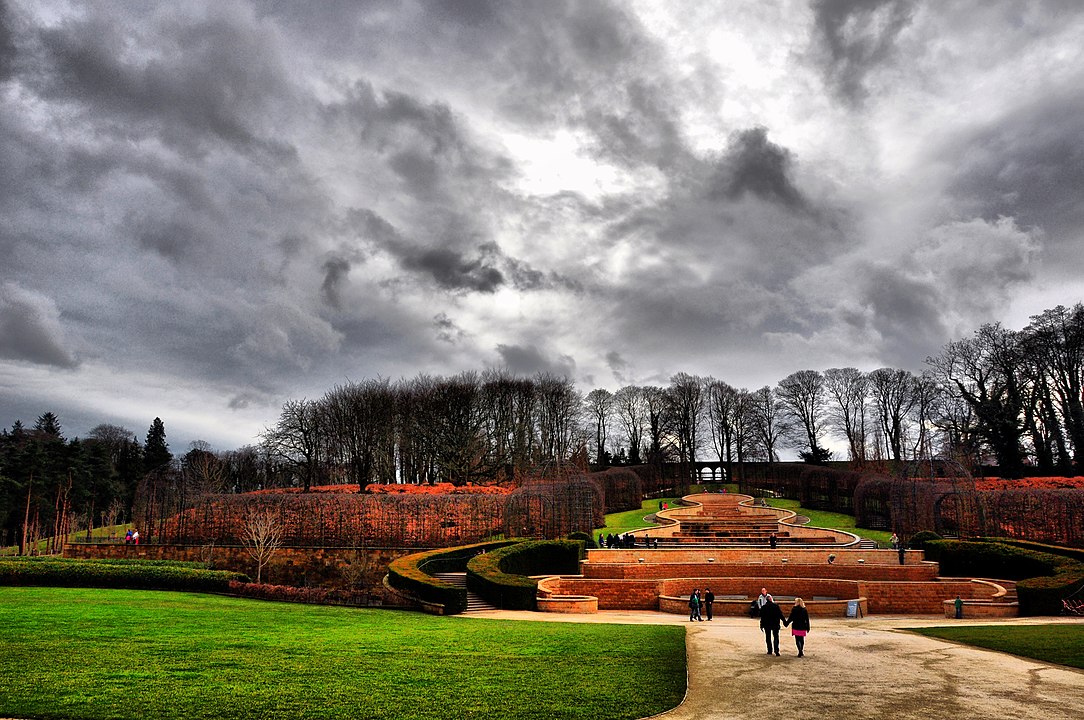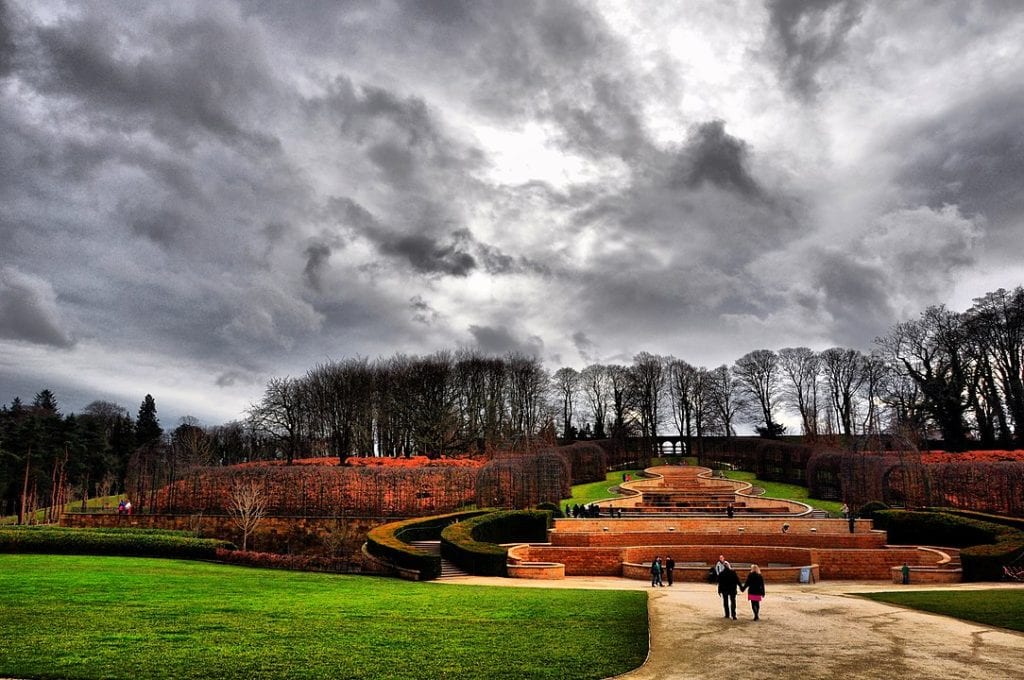 Only at Alnwick can you walk through a dark maze created in a thicket of bamboo, experience a display of the world's most toxic plants in the Poison Garden and wander under the boughs of cherry trees in the largest orchard of its kind in the world. The Serpent Garden uses water to creative effect in a sequence of mesmerising contemporary installations and is not to be missed. Ditto the Treehouse restaurant which is quite magical.
Cranborne Manor Garden, Dorset
Although Cranborne Manor House itself is not open to the public, visitors are able to wander through its quintessentially English garden during opening hours. One of Dorset's finest, the garden was partly laid out by 17th-century gardener John Tradescant, and more recently owes its splendour to the Dowager Marchioness of Salisbury, a noted garden designer. The walled gardens, herbaceous borders, espaliered apple trees and yew hedges are particularly fine.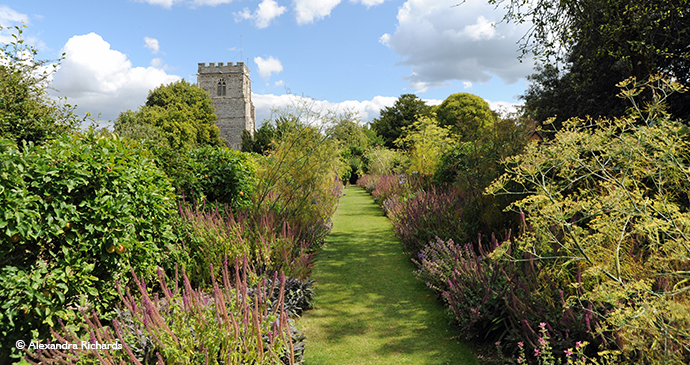 In the rather fun Sundial Garden a sundial stands sentinel on a mound surrounded by raised parterres. Various statues and sculptures catch the eye as you wander, and the garden runs down to the River Crane, a winterborne, where a mass of spring bulbs flower in April and May.
Although it has a formal layout, parts of the garden are left wild and it is regularly used by the family, making it feel very much like you have wandered into a muchloved private garden. There is a well-stocked shop with an eclectic range of gifts, homewares and local food, a vintage barn packed with second-hand treasures, and a good café.
East Ruston Old Vicarage Garden, Norfolk
This rather special 32-acre garden in northeast Norfolk is open to the public from Wednesday to Sunday between April and October. It's less than two miles from the coast and vulnerable to onshore winds but the shelter of a belt of pines helps to maintain a relatively warm microclimate.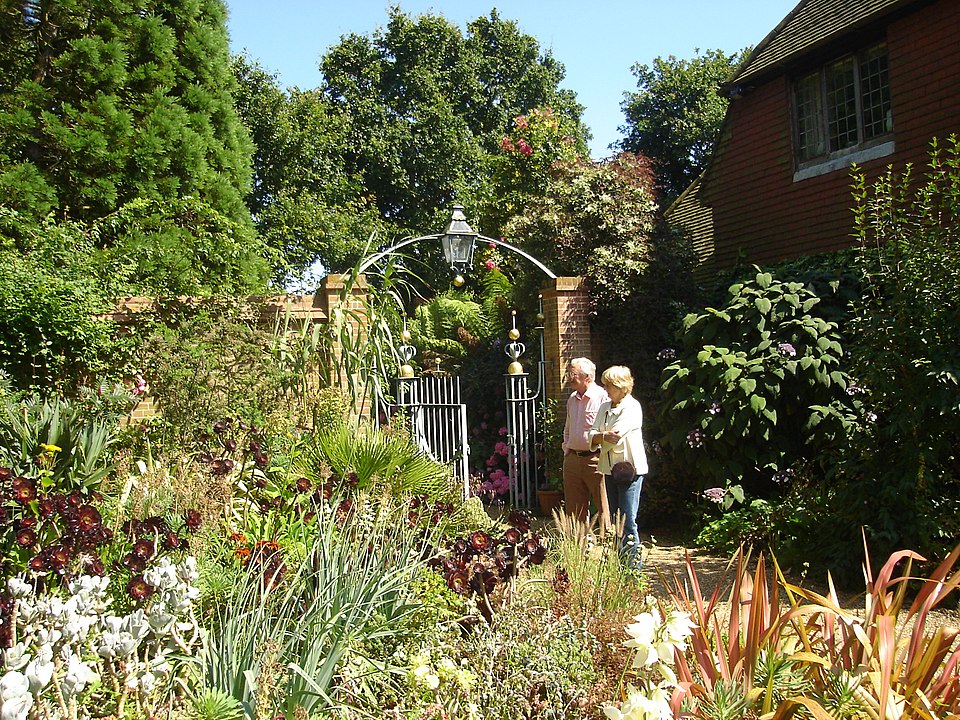 Themed garden areas include the Californian Border and Desert Wash, a Tree Fern Garden, Sunken Garden and so on, as well as a wildlife flower meadow and cornfields sown with native species that have become rare in this age of herbicides.
A pot of tea taken on the lawn here on a hot summer's afternoon with bees buzzing in the borders is an unbridled pleasure. The garden is not in the village itself but further east towards the coast along the Bacton Road, just beyond East Ruston church: there are guided tours on the second and fourth Tuesday of the month.
Hidcote Manor Garden and Kiftsgate Court Gardens, the Cotswolds
Located opposite one another in the northern Cotswolds are these two wonderful but very different gardens. Hidcote was designed in an Arts and Crafts style by American-born Major Lawrence Johnston at the start of the 20th century, and what's so stimulating about it and its garden 'rooms' is that Johnston's gardening skills were entirely self-taught, so you can visit and wander from 'room' to 'room' with the belief that, 'if he can do it, so can I'.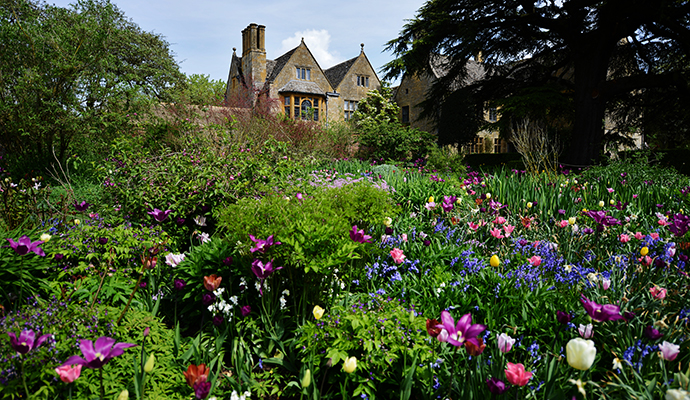 Tall hedges of beech and yew provide both the walls and the wallpaper for each little garden room, and every individual garden has its own character, some tranquil and calm, others raging with vibrancy. Owned by the National Trust, it has a good restaurant and tea room, but with such an idyllic location, we'd recommend taking a picnic and keeping the sheep on the hillside company over lunch.
Kiftsgate lies opposite the entrance to Hidcote Manor, with perhaps a more favoured location on the very edge of the escarpment, where the garden runs down the steep hillside. It's the home of the rambling Kiftsgate rose (Hidcote gives its name to an electric blue lavender) and of Anne Chambers, whose mother and grandmother tended the garden before her.
It really is a plantswoman's garden, with unusual species throughout – Anne and her husband are extremely knowledgeable on the plants growing in their little bit of escarpment – but take some time to sit and reflect in the Lower Garden, where the soaring pine trees shelter you as you look out across wooded hillsides and the Vale of Evesham.
The Lost Gardens of Heligan, Cornwall
In 1997, these newly restored gardens were just starting to hit the headlines and TV screens. Everybody seemed to be talking about someone called Tim Smit who, with his friend, John Nelson, had stumbled across a forgotten Cornish garden and fallen in love with the mystery and melancholy.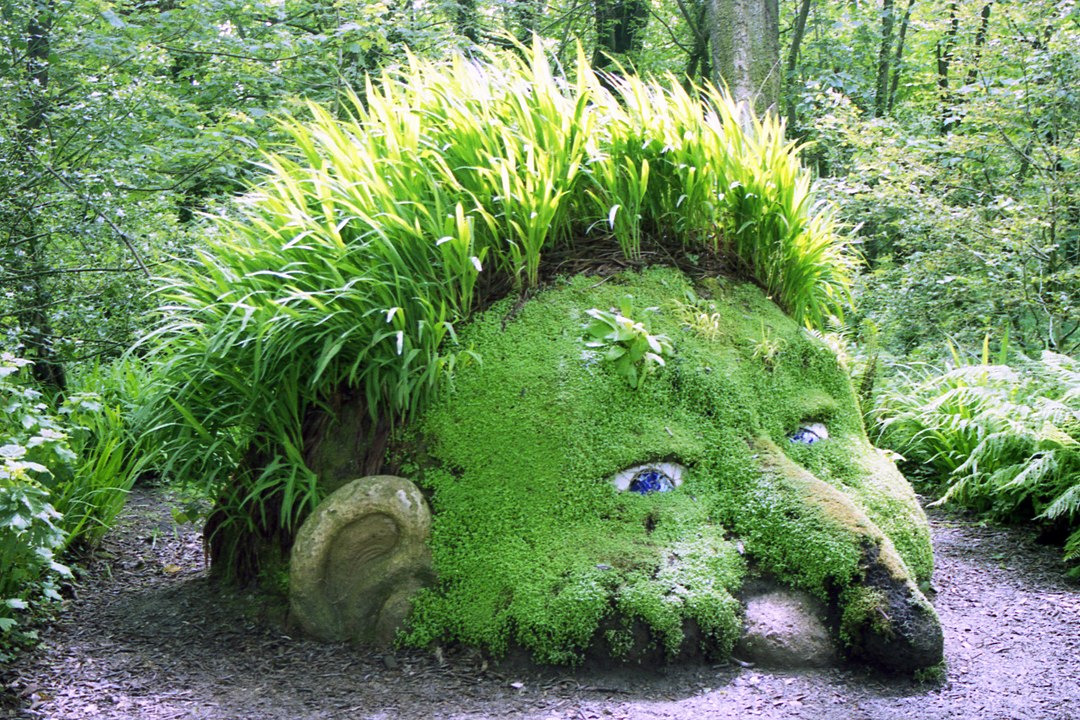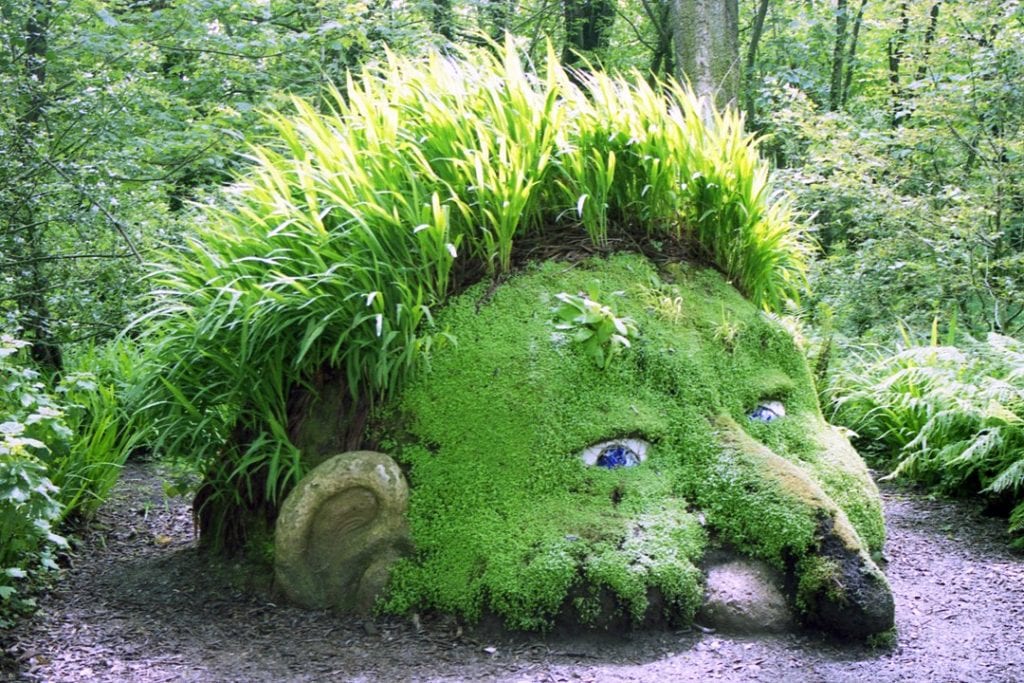 Hothouses and potagers lay in the tangled embrace of briars and a jungle of tree ferns and rhododendrons had swarmed over rockeries and terraces, hiding Victorian bee boles, borders and pineapple pits. Now, more than two decades later, the gardens are fulfilling that early ideal with conviction: it's a brilliant, dramatic place, immaculate where it should be immaculate, wild and jungly where wild and jungly are required; all is designed to wow the crowds that visit in great numbers.
Ness Botanic Gardens, Cheshire
Ness Botanic Gardens are a must-see on a trip to Cheshire, both because of their importance as a horticultural laboratory for the botanist Arthur Kilpin Bulley and the promise of an exotic enclave amid the horizontal marshes of the Dee Estuary.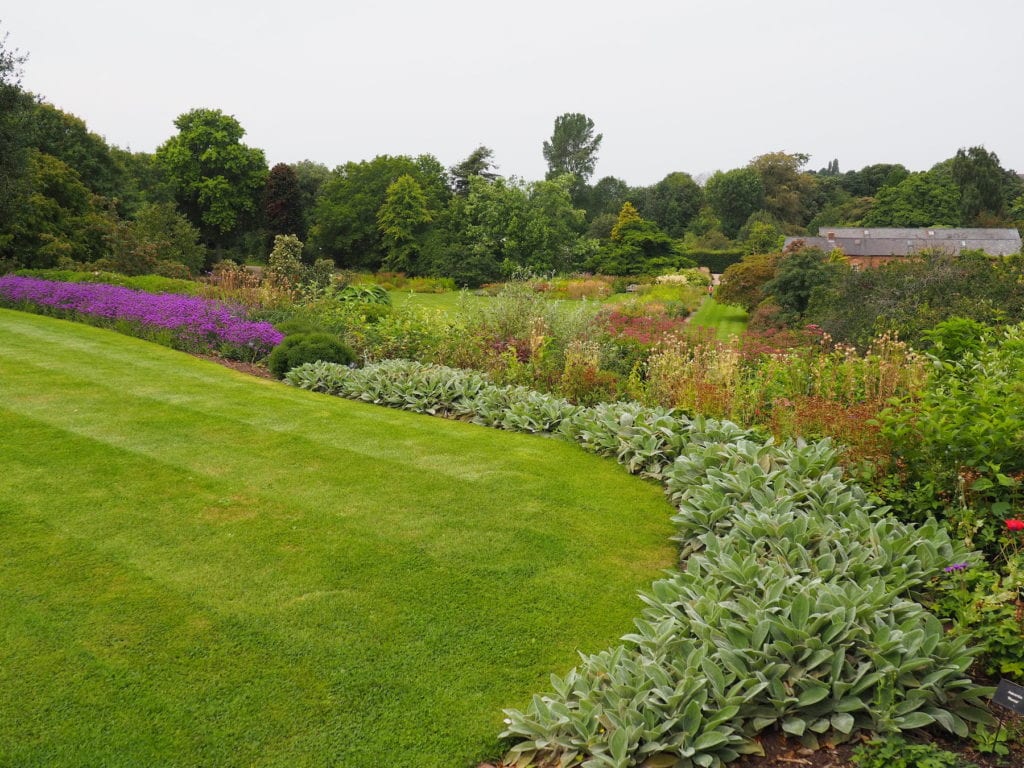 Bulley, from New Brighton, worked as a cotton broker for the family business, a job that took him around the world, but he became obsessed about how species from the Far East, in particular, could bloom in England. In 1898, he bought a 60-acre plot on the west bank of the Dee Estuary, a sheltered spot where he propagated seeds from the Himalaya and China. In short, we have Bulley to thank for the rhododendrons and camellias that grace the borders of Britain's gardens.
There is a visitor map to pop in your pocket, but it isn't essential, because the fingerposts will point you to the different landscapes – Rock Garden, Mediterranean Bank, Spinney Wilderness (the national collection of Sorbus is here, too). Or you can be guided by your natural curiosity to study a plant or tree that commands your attention – your fellow visitors are certain to be engrossed in scrutinising leaves and having a good sniff of the blossoms. You can't lose your way because there are well-made paths looping the site, off which run occasional tracks to hidden spots, sometimes set with a bench, from which delightful scenes unfold, such as one just below the sandstone terraces of the Rock Garden that overlooks a tree-fringed pool.
West Dean Gardens, Sussex
Restored after devastation in the 1987 storm, the 90-acre gardens that adjoin West Dean College in West Sussex and flank the sweeping lawns are a visual treat: the formal part of the gardens is narrow and linear, with sudden changes in mood, and spreads along a seasonally flowing tributary of the River Lavant.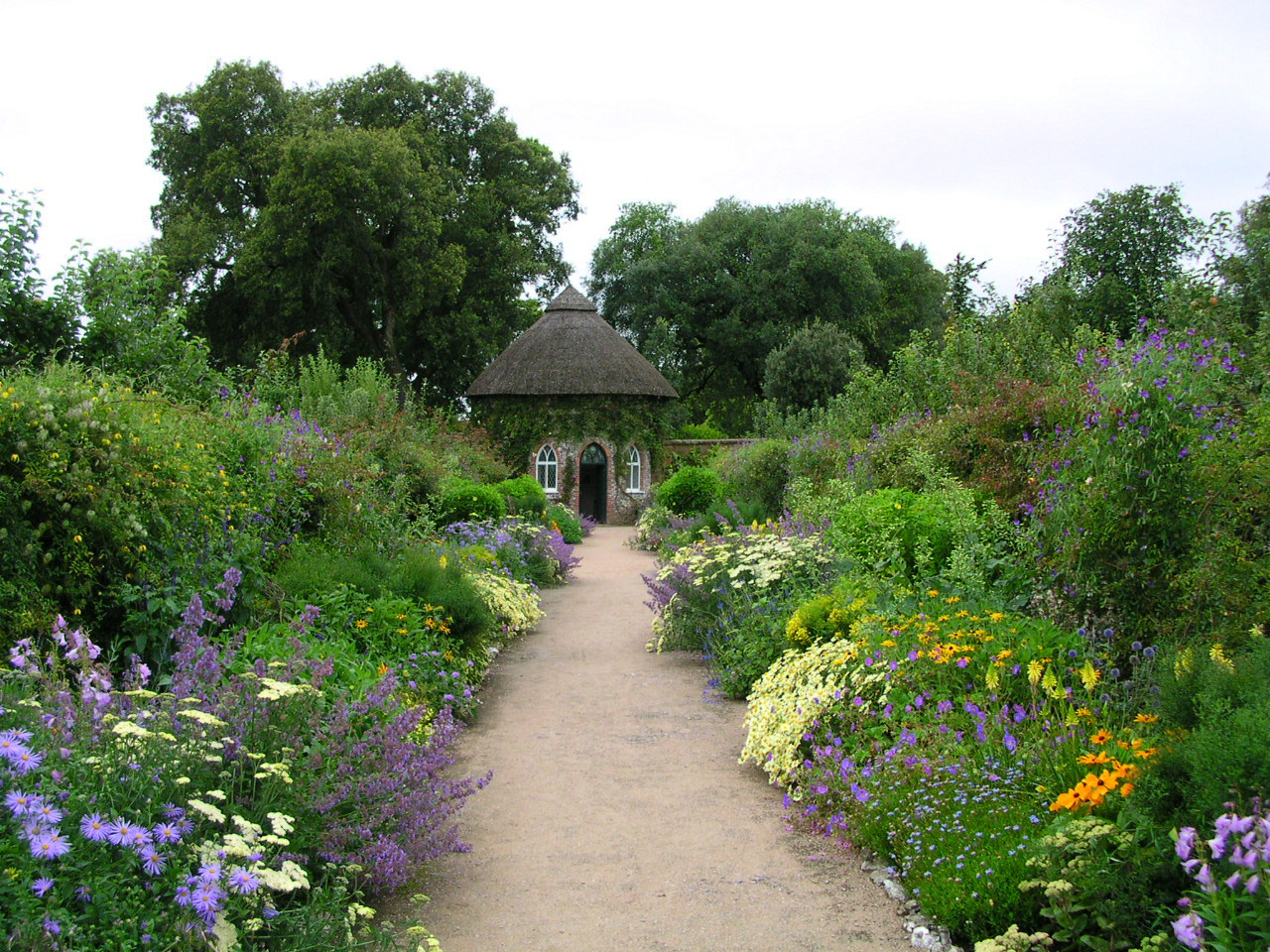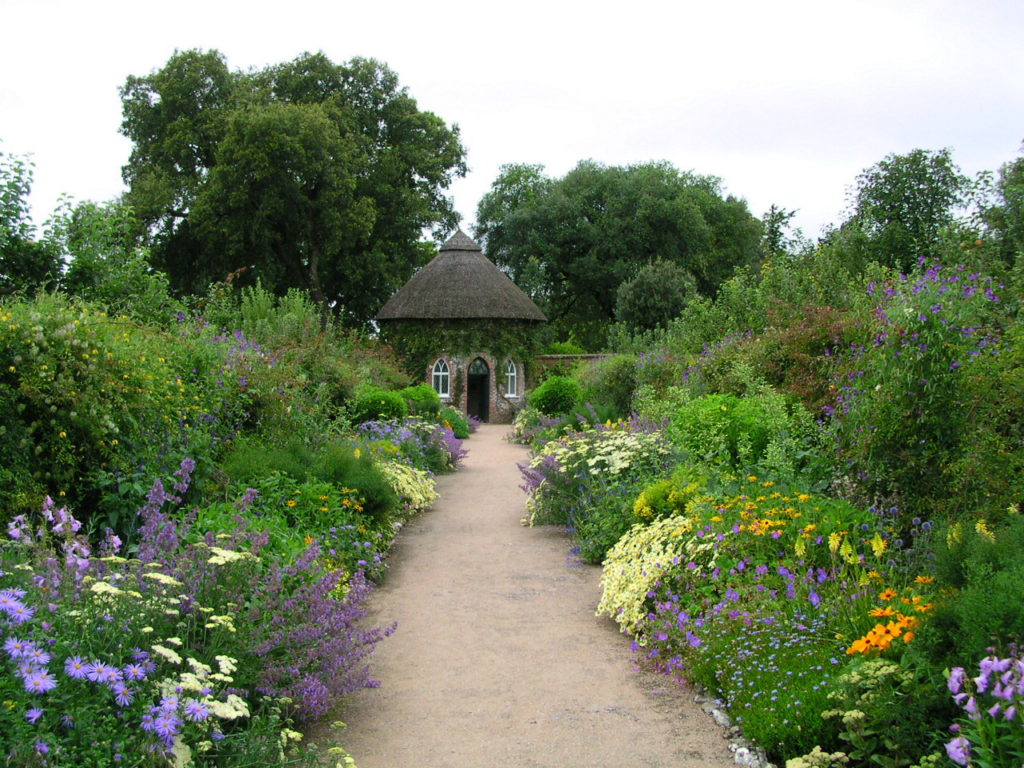 The gardens include climbing roses, hydrangeas, an Edwardian vine-clad pergola, a totem pole, clematis, ferns, a lily pond, an arboretum and a spring garden with subtropical species, tree ferns and rustic flint bridges and a thatched shelter. In the walled fruit garden are beds edged with low box hedges, fruit trees trained against the walls and a splendid circular potting shed with a thatched roof. The kitchen garden, also walled, perpetuates the grand Victorian tradition of rearing tender plants in hot houses. A pavilion houses a good tearoom.
Ventnor Botanic Garden, Isle of Wight
On the Undercliff, midway between St Lawrence and Ventnor on the Isle of Wight, these popular gardens make the most of their hospitable climate that keeps them typically 5°C warmer than the rest of the Island. This is due to Ventnor's south-facing aspect, the moderating influence of the sea and the protection afforded against northerly winds by the chalk downs that tower above the town.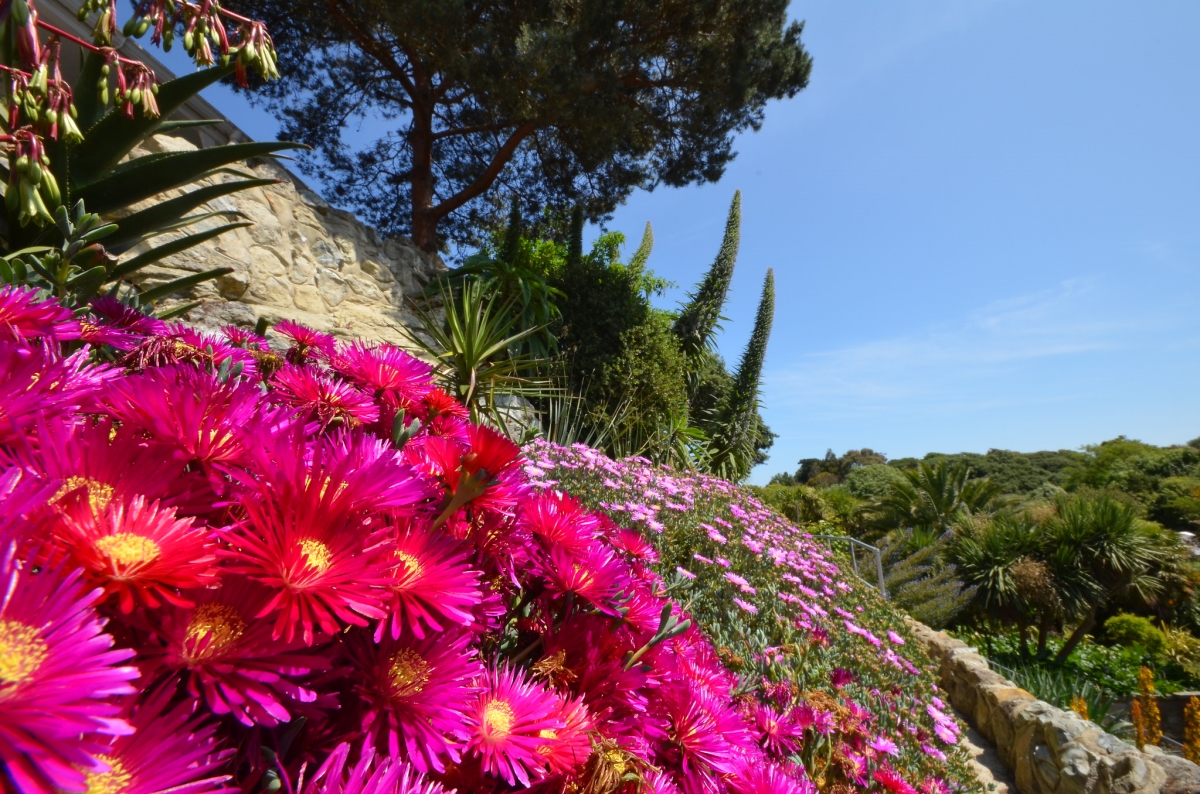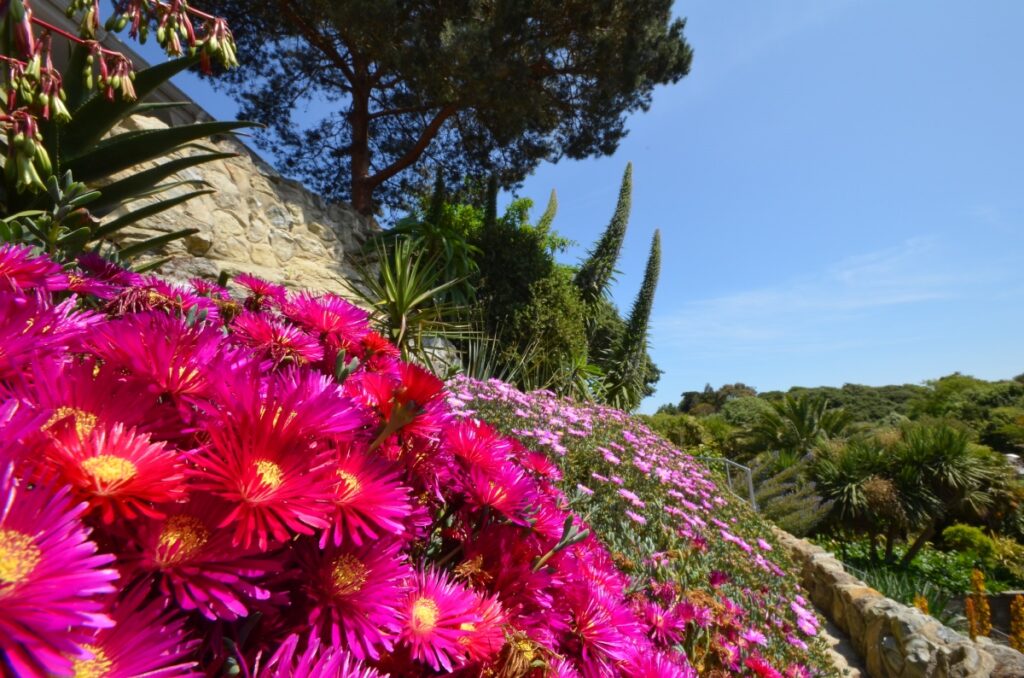 More than 6,000 species of plant are grown here, fighting for space alongside more substantial mature and exotic specimens. Lush plants, many of them exotics – Mediterranean and subtropical – thrive in a broadly frost-free environment. These include a series of champion trees, so named as they are believed to be the largest recorded specimens of their kind. Among their number is a spectacular Alpine cider gum that fans out some 49ft high.
More information
Discover more of England's beautiful gardens with our Slow Travel guides: