Among all the wild animals in the known world, gorillas are our second closest relatives, sharing 98% of the human genome. Despite the existence of gorillas in zoos, meeting these great apes in their natural home is an experience that you can only get in Africa.
Within Africa, there are ten countries where gorillas are found. However, there are a few destinations that have developed facilities for gorilla tourism to be conducted. The top destinations for gorilla trekking are Uganda, Rwanda, DR Congo and the Republic of Congo.
In addition, going on a gorilla safari is one way that you can support conservation of gorillas and contribute to their population growth.
If you are planning to go on a gorilla safari and are wondering about where to go for this lifetime experience, here are the five best places for gorilla trekking in the world.
Gorilla Trekking with Africa Tours Adventure
Every species and subspecies of gorilla is considered endangered or critically endangered. Their numbers habe been profoundly impacted by contact with humans – be it through habitat loss, poaching, disease, or otherwise. Gorilla numbers are now thankfully on the rise again, in part due to gorilla trekking.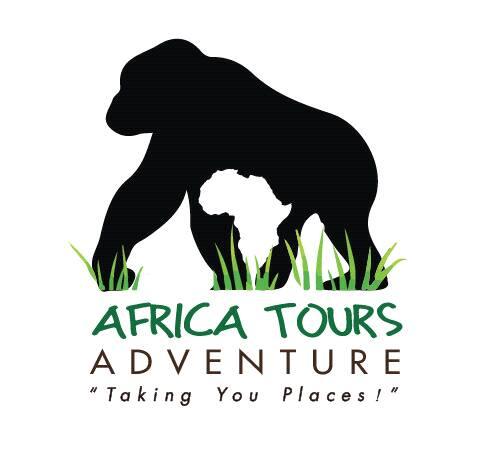 We are happy to be sponsored by Africa Tours Adventure for this article. In order to take part in a gorilla tour, travellers must purchase a Gorilla Permit. The selling of such permits allows the parks to control the amount of contact the gorillas experience with humans as well as fund their opperations, including conservation. Africa Tours Adventures prides itself on sustainable tourism, open communication, and ethical practices.
Visit Africa Tours Adventure today to explore the range of options they have for gorilla trekking and beyond!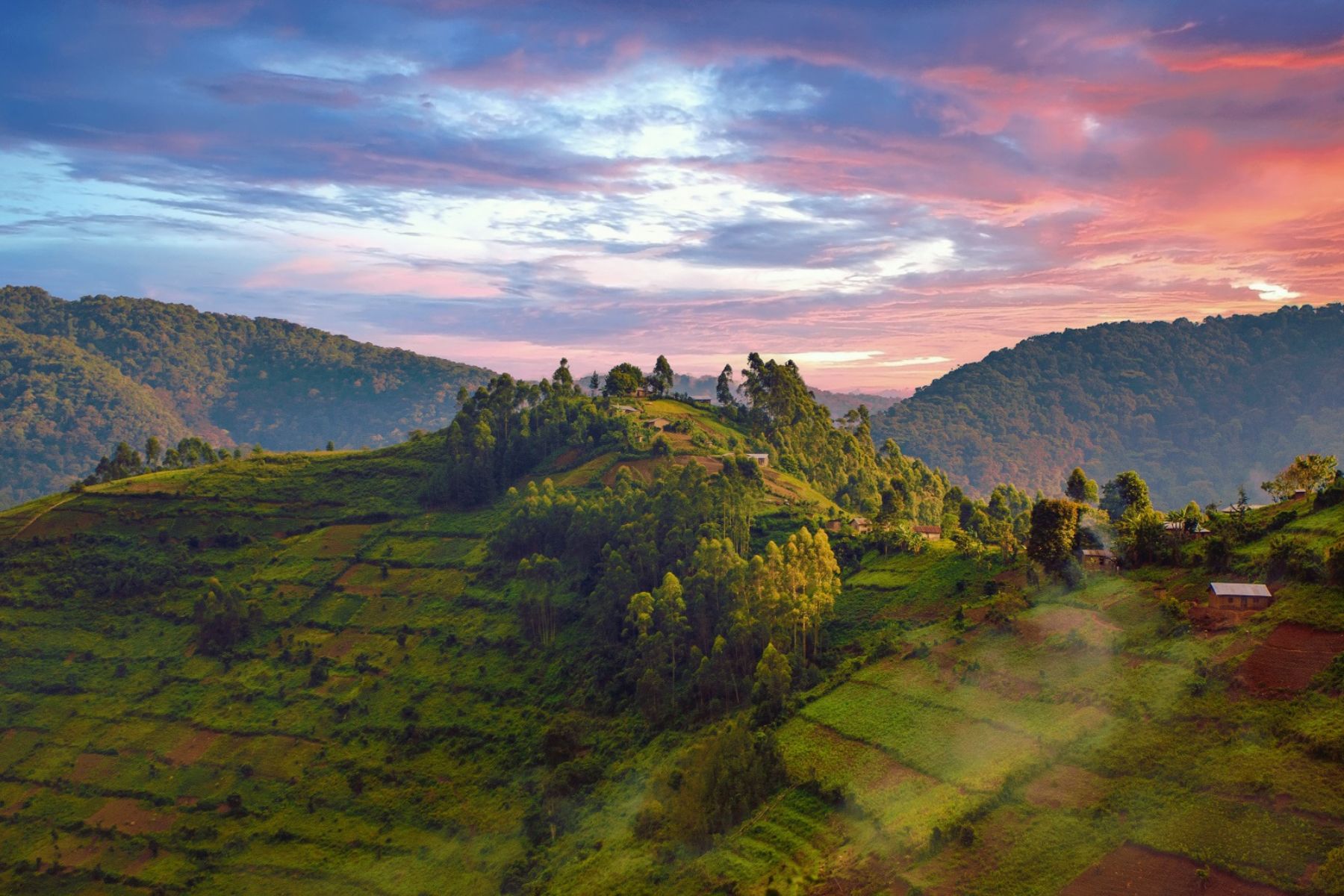 Bwindi Impenetrable National Park
Bwindi Impenetrable National Park (BINP) in south western Uganda is one of Africa's most dense rainforests, and also one of the few natural forests on the continent. It protects the largest population of mountain gorillas. Over 480 of these rare apes survive within Bwindi Impenetrable Forest, sharing the same habitat with several other mammal and bird species.
Bwindi spans southwestern Uganda along the Albertine Rift Valley and is a renowned biodiversity hotspot. It is such a large expanse, and for that reason, Uganda wildlife Authority (UWA) divided it into four sectors namely; Ruhija in the east, Nkuringo in the southwest, Rushaga in the south, and Buhoma in the north.
It is therefore important when placing your booking to know which of the sectors has availability since your accommodation will largely be determined by your gorilla trekking sector.
While on Uganda gorilla safaris, visitors can visit 20 gorilla families in Bwindi that have been habituated for tourism. This implies that 160 gorilla permits are available every day of the year putting into account that 8 visitors are permitted to track a specific gorilla group.
The number of gorilla families in Uganda has tremendously increased compared to the 1990s when gorilla tourism was still in its infant stage. As per the 2018 census, Bwindi Impenetrable National Park registered 50 gorilla groups and 13 lone individuals including habituated and non-habituated ones. Today, Bwindi is the ultimate destination that offers the most gorilla permits to prospective travelers.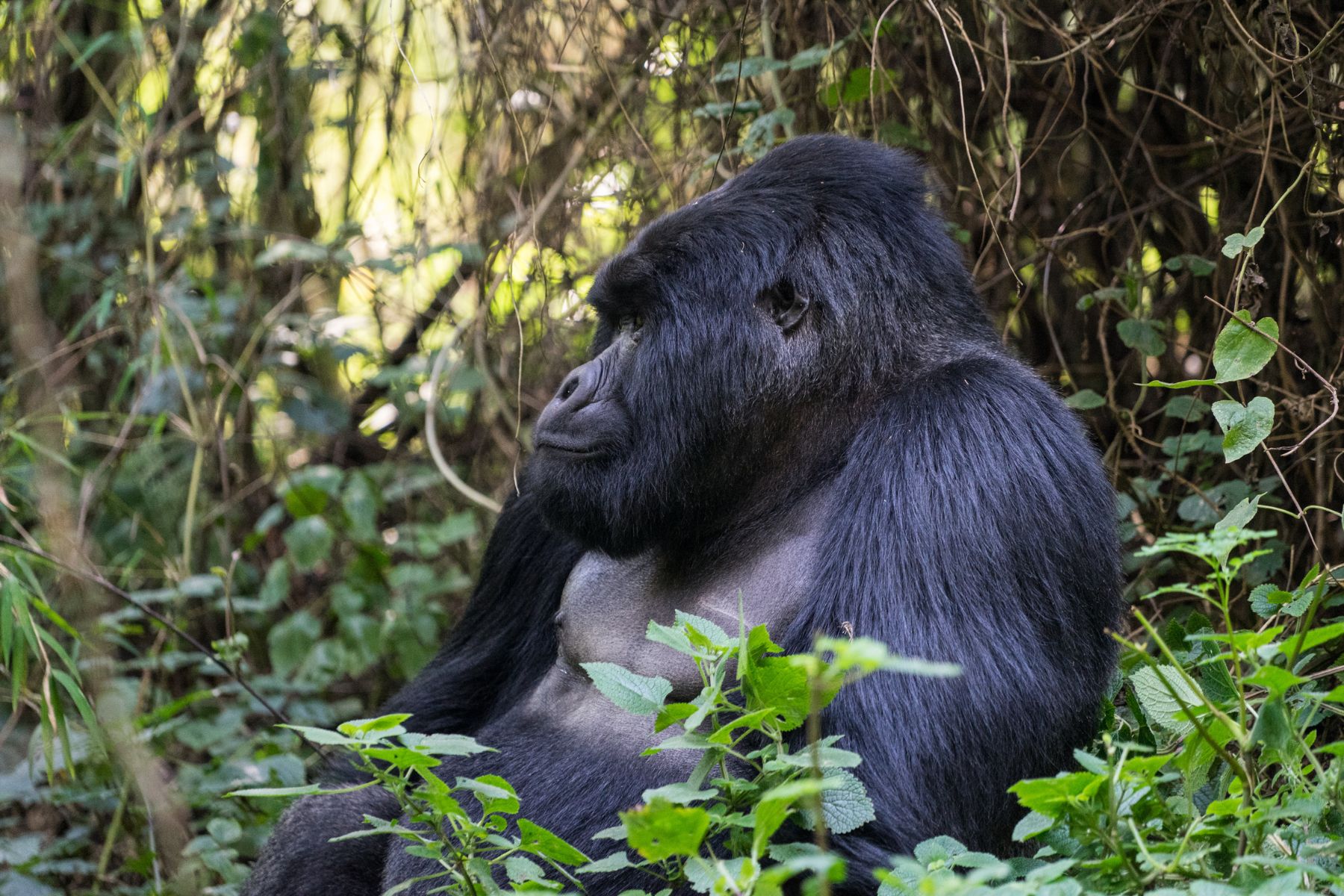 Mgahinga Gorilla National Park, Uganda
Nestled in the southwestern corner of Uganda, Mgahinga Gorilla National Park is a captivating destination that offers an immersive gorilla trekking experience. The park has the fewest number of gorillas among the gorilla trekking destinations in Africa. This park is part of the Virunga Massif, a transboundary conservation area that encompasses Uganda, Rwanda, and the Democratic Republic of the Congo.
Trekking through the rugged terrains of Mgahinga Gorilla National Park provides an opportunity to witness the awe-inspiring mountain gorillas in their natural habitat. The park is home to one habituated gorilla group (Nyakagezi), which visitors can track with the guidance of experienced rangers.
Unlike Bwindi which issues 160 gorilla trekking permits daily, Mgahinga only has a total of 8 gorilla permits per day. It is, therefore, recommended to book gorilla trekking permits early since they are very limited.
Beyond gorilla trekking, Mgahinga Gorilla National Park offers diverse activities such as golden monkey tracking, volcano hiking, and bird watching. The park's volcanoes, including Mount Sabinyo and Mount Gahinga, provide an incredible backdrop for exploration, offering stunning vistas and unique opportunities for adventure.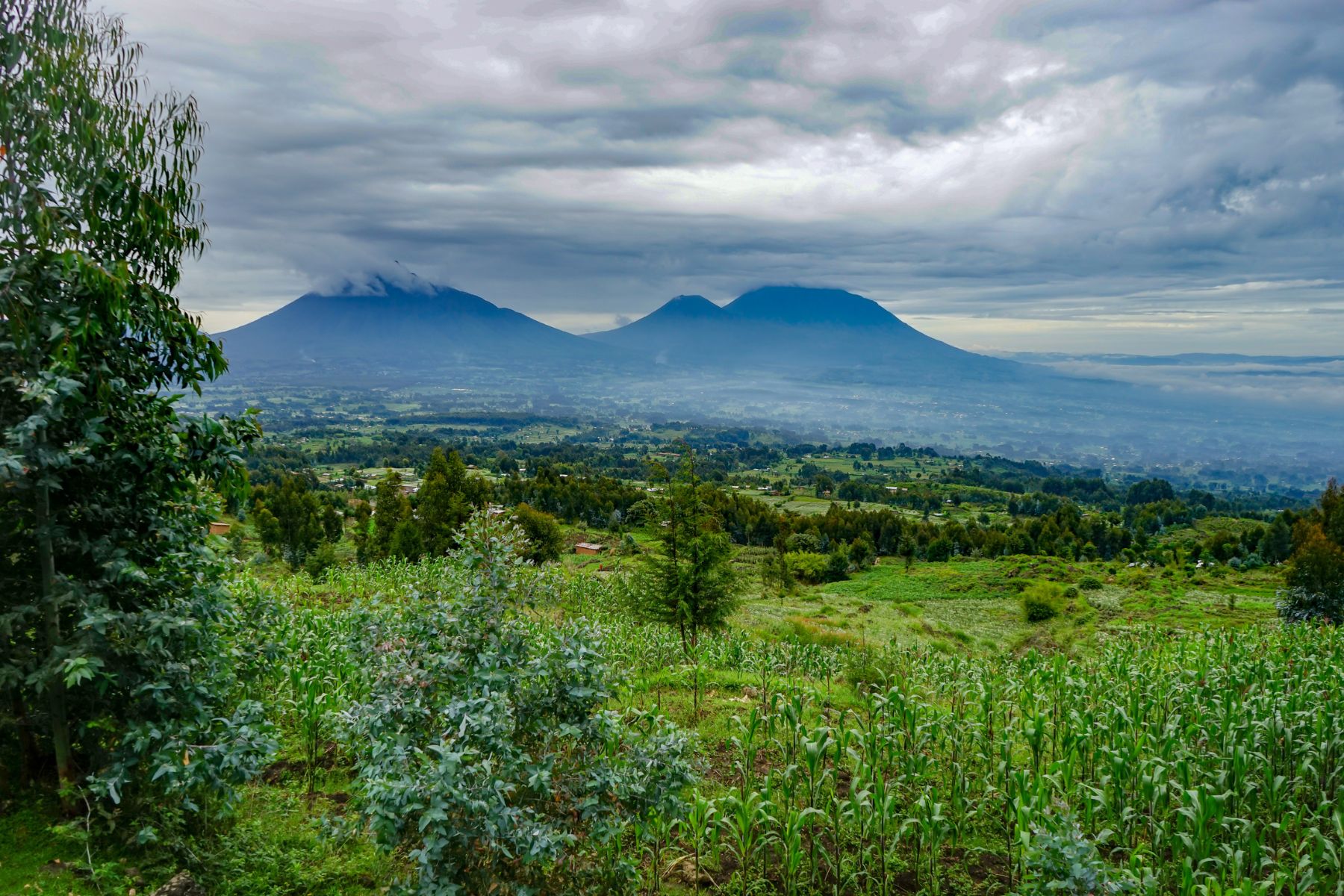 Volcanoes National Park, Uganda
Besides Bwindi in Uganda, mountain gorillas also reside in the jungles of the Virunga Ranges of Rwanda, Uganda and DR Congo. Within the Virunga Region, Volcanoes National Park Rwanda remains another great option for those looking up to meet up with mountain gorillas. This historic park, which Dian Fossey called home, is located in north west Rwanda. The park protects the steep slopes of the magnificent mountain ranges that give Rwanda its nickname as "the land of a thousand hills".
Volcanoes National Park is home to several habituated gorilla families, providing visitors with a unique opportunity to encounter these magnificent primates up close. Led by experienced trackers and guides, you'll embark on a trek through the dense vegetation, ascending the slopes of the mountains in search of these gentle giants.
As you approach the gorilla families, you'll have the privilege of observing their behaviors, and interactions, and, if you're fortunate, witnessing the captivating silverback gorilla leading his family.
In addition to gorilla trekking, Volcanoes National Park offers a myriad of other attractions. The park's five volcanoes, including the famous Mount Karisimbi and Mount Bisoke, provide a stunning backdrop for exploration. Adventurous visitors can embark on challenging hikes to reach the summits, where breathtaking panoramas await. The diverse flora and fauna found within the park are a testament to its ecological significance, making it a paradise for nature enthusiasts.
Volcanoes National Park is not only renowned for its gorilla population but also for its efforts in conservation and community engagement. The park plays a crucial role in gorilla conservation, working tirelessly to protect these endangered species and their habitats.
Visitors on a gorilla safari in Rwanda can also participate in community-based activities, such as cultural encounters with local communities and visits to nearby community projects, further enhancing the overall experience.
It's important to note that due to the park's popularity, gorilla trekking permits for Volcanoes National Park should be booked well in advance. There is quite a smaller number of visitors permitted per gorilla family, minimizing human impact and following a sustainable tourism model that prioritizes the well-being and conservation of the gorillas.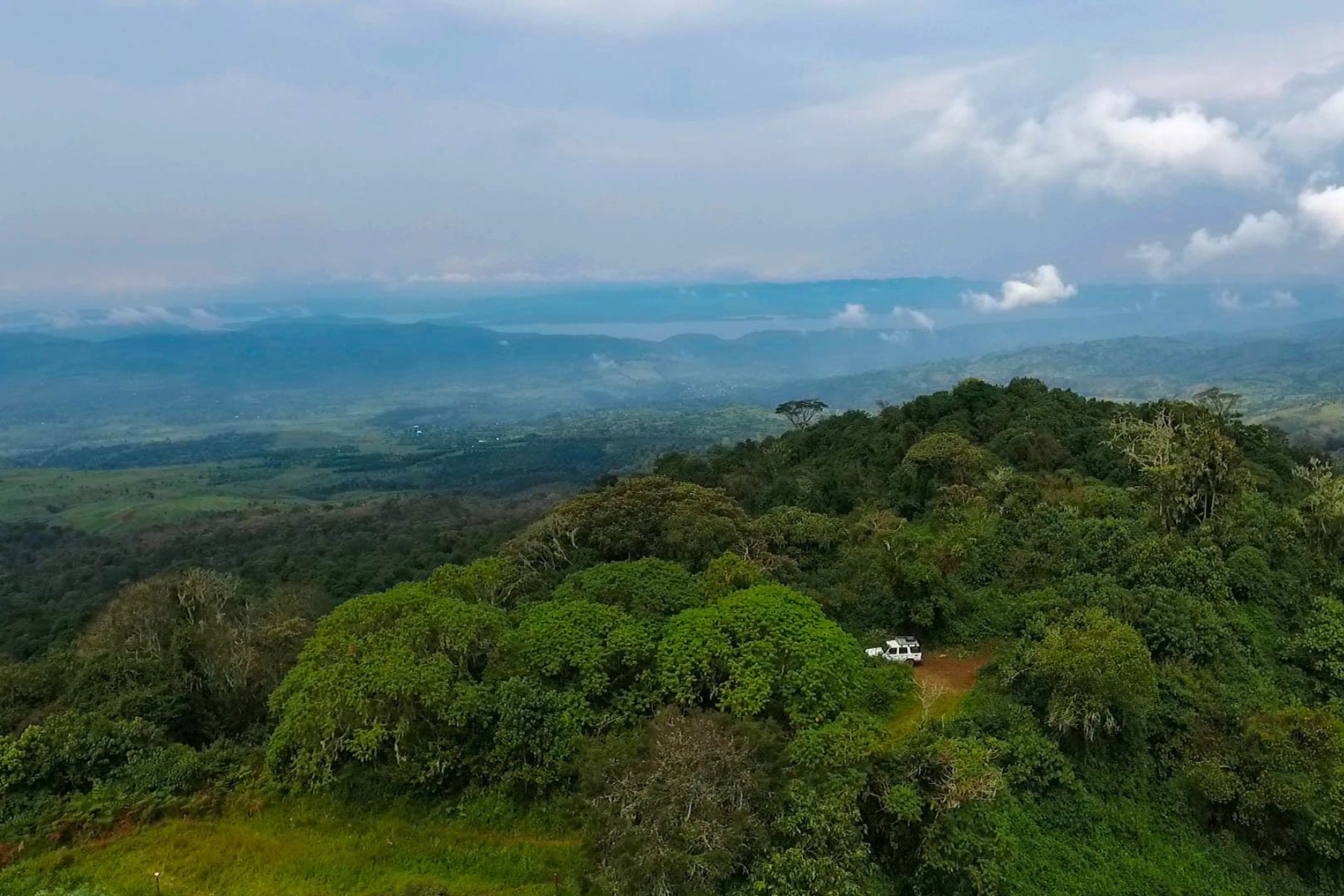 Kahuzi Biega National Park, Democratic Republic of the Congo
In the Eastern region of the Democratic Republic of the Congo (DRC), there lies Kahuzi Biega National Park which presents an awe-inspiring landscape where mist-clad mountains and lush rainforests merge. Recognized as a UNESCO World Heritage site, this park is home to the rare Eastern gorillas, making it a coveted destination for gorilla trekking.
The park boasts a diverse ecosystem with dense vegetation, towering bamboo forests, and verdant valleys that provide an ideal habitat for the Eastern lowland gorillas. These majestic creatures captivate visitors with their imposing presence and gentle demeanor. Trekking through the park's rugged terrain, you'll have the opportunity to observe and photograph these incredible primates up close.
Kahuzi Biega National Park offers guided gorilla treks led by experienced rangers who are well-versed in gorilla behavior and conservation. As you venture into the wilderness, keep an eye out for other fascinating wildlife species, including chimpanzees, forest elephants, and various bird species. Immerse yourself in the rich biodiversity of this pristine ecosystem and leave with a deep appreciation for the conservation efforts in place to protect these endangered gorillas.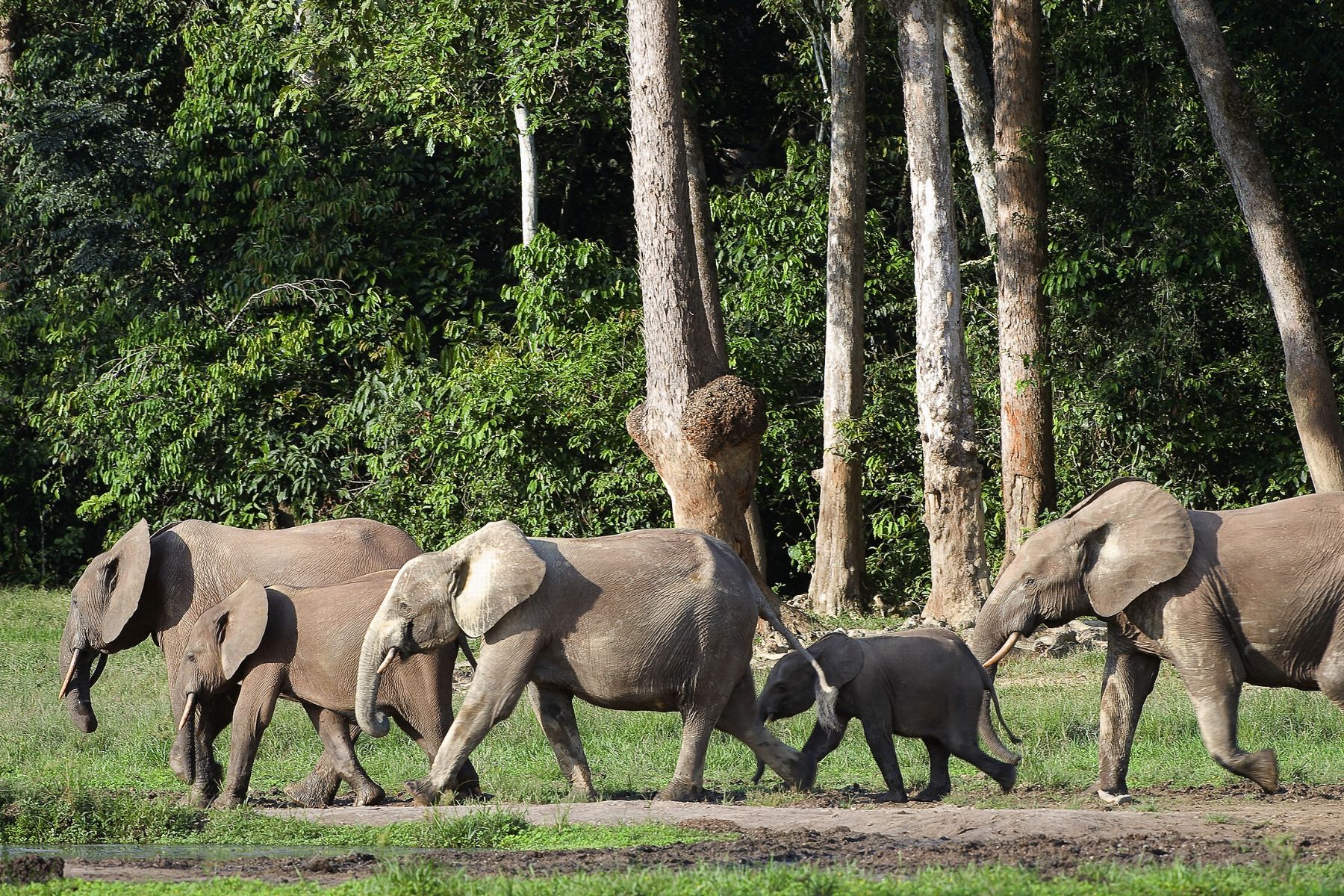 Odzala-Kokoua National Park, Republic of the Congo
Situated in the Republic of the Congo, Odzala-Kokoua National Park stands as a haven for wildlife enthusiasts seeking an off-the-beaten-path gorilla trekking experience. The park's vast wilderness encompasses a mosaic of pristine rainforests, swamps, and savannas, providing a diverse range of habitats for a remarkable array of species, including the critically endangered Western lowland gorillas.
The park offers a unique opportunity to explore the untouched rainforests and encounter habituated gorilla groups. Led by knowledgeable guides, you'll embark on treks through the dense foliage, tracking the gorillas' movements and observing their social interactions. Witnessing these gentle giants in their natural habitat is an extraordinary experience that will leave an indelible mark on your soul.
Apart from gorillas, Odzala-Kokoua National Park offers encounters with other captivating wildlife, such as forest elephants, bongos, and red river hogs. Exploring the Lango Bai, a large clearing within the park, provides an exceptional chance to observe a variety of animals congregating around its mineral-rich pools.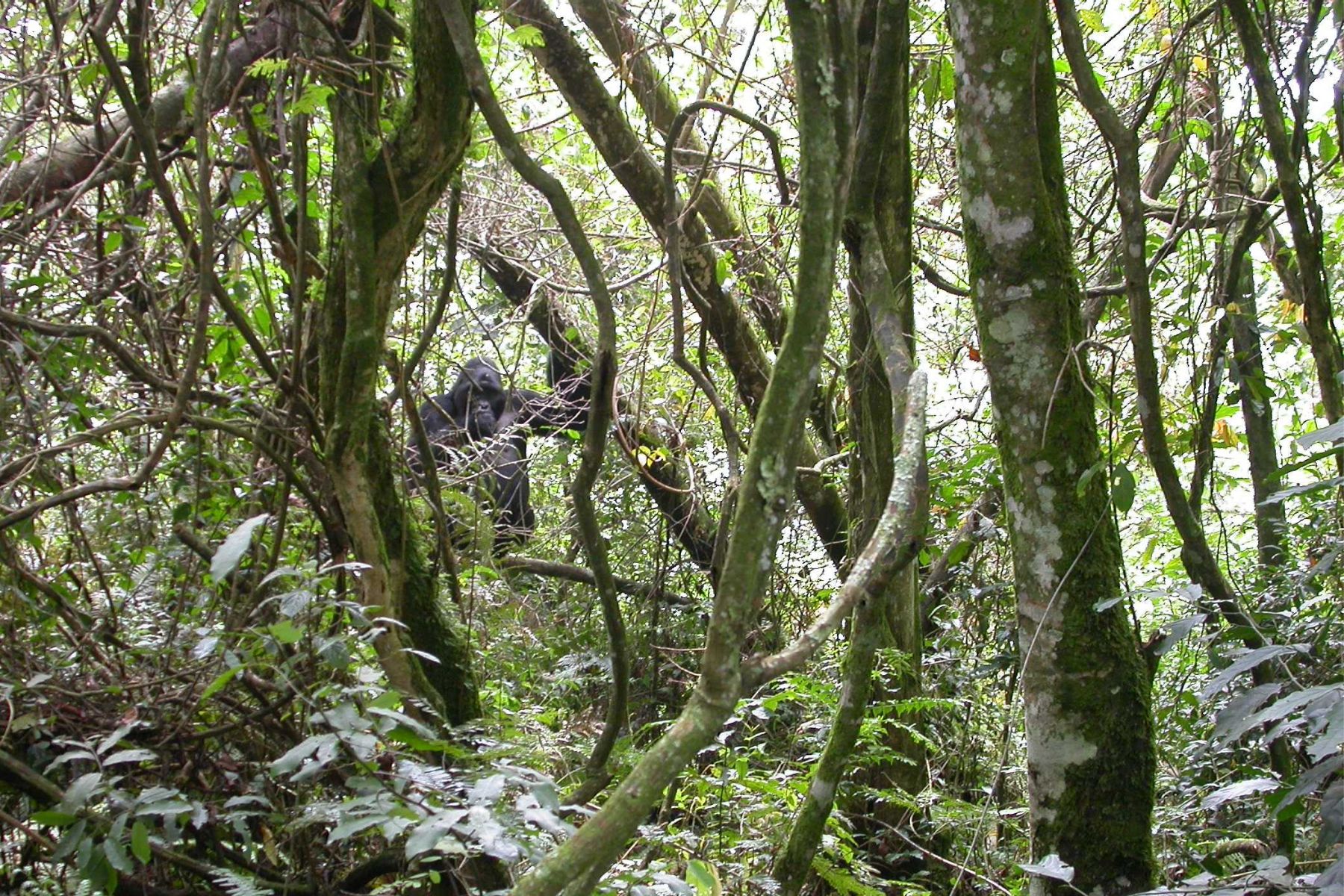 Conclusion
Gorilla trekking is an experience that combines the thrill of exploration with the opportunity to witness the incredible beauty and magnificence of these endangered primates.
From the impenetrable forests of Bwindi, the captivating landscapes of Mgahinga Gorilla National Park in Uganda, the undulating hilly montane forests of Volcanoes national park in Rwanda, the mist-shrouded mountains of Kahuzi Biega National Park in the Democratic Republic of the Congo to the pristine rainforests of Odzala-Kokoua National Park in the Republic of the Congo, each of these destinations offers a unique encounter with gorillas in their natural habitat.
As you embark on these unforgettable journeys, it is essential to respect the wildlife and follow the guidelines set by park authorities to ensure the conservation and protection of these magnificent creatures.
By choosing responsible gorilla trekking operators and supporting local conservation efforts, you contribute to the preservation of these fragile ecosystems and the long-term survival of these remarkable primates.
Prepare yourself for an awe-inspiring adventure as you immerse yourself in the pristine wilderness, hike through dense forests, and witness the interactions of gorilla families.
These five best places for gorilla trekking are a testament to the beauty and diversity of our natural world and offer a profound connection with some of its most extraordinary inhabitants – the gorillas.
More Information
Two of the locations listed above – the Bwindi Impenetrable Forest National Park and Mgahinga Gorilla National Park – share a joint spot on our list of the 10 Best African Safaris. If you're looking for more African safari adventures, be sure to explore the full article.
For more information on finding not only gorillas but all kinds of wildlife, pick up a copy of Bradt's Swimming with Dolphins, Tracking Gorillas by Ian Wood.
With nearly 20 years' experience travelling the globe, Ian Wood picks his favourite animal hot spots, from tracking mountain gorillas to kayaking with alligators in the Everglades; from being up close with elephants on a walking safari to snorkelling with whale sharks and climbing in search of condors.