The wildlife you will encounter on an Antarctic voyage is almost unparalleled. With its backdrop of epic and spectacular scenery, this remarkable region is a treasure trove of potential wildlife experiences during the summer months between November and March. For more information, you can also see Tony Soper's guide to Antarctica.

Penguins
The undoubted stars of this wildlife collective are penguins. Abundant, charming and noisy, they captivate visitors with their curiosity and chatter. They are fast, elegant swimmers, but it is their seemingly awkward behaviour on land that is truly fascinating. There are in fact eight species of penguin that reside in Antarctica and the sub-Antarctic islands. Where you visit will determine which you are likely to encounter alongside several species of seals and whales.
Gentoo, Chinstrap and Adelie
This entertaining triumvirate are the most likely species you'll encounter on a voyage to the Antarctic Peninsula, often in abundance and occasionally, even all together. Adelie, are true Antarctic penguins, being the only species other than emperors that breed on the continent. Petermann Island and Paulet Island are likely places to encounter them, but the largest colonies are in East Antarctica.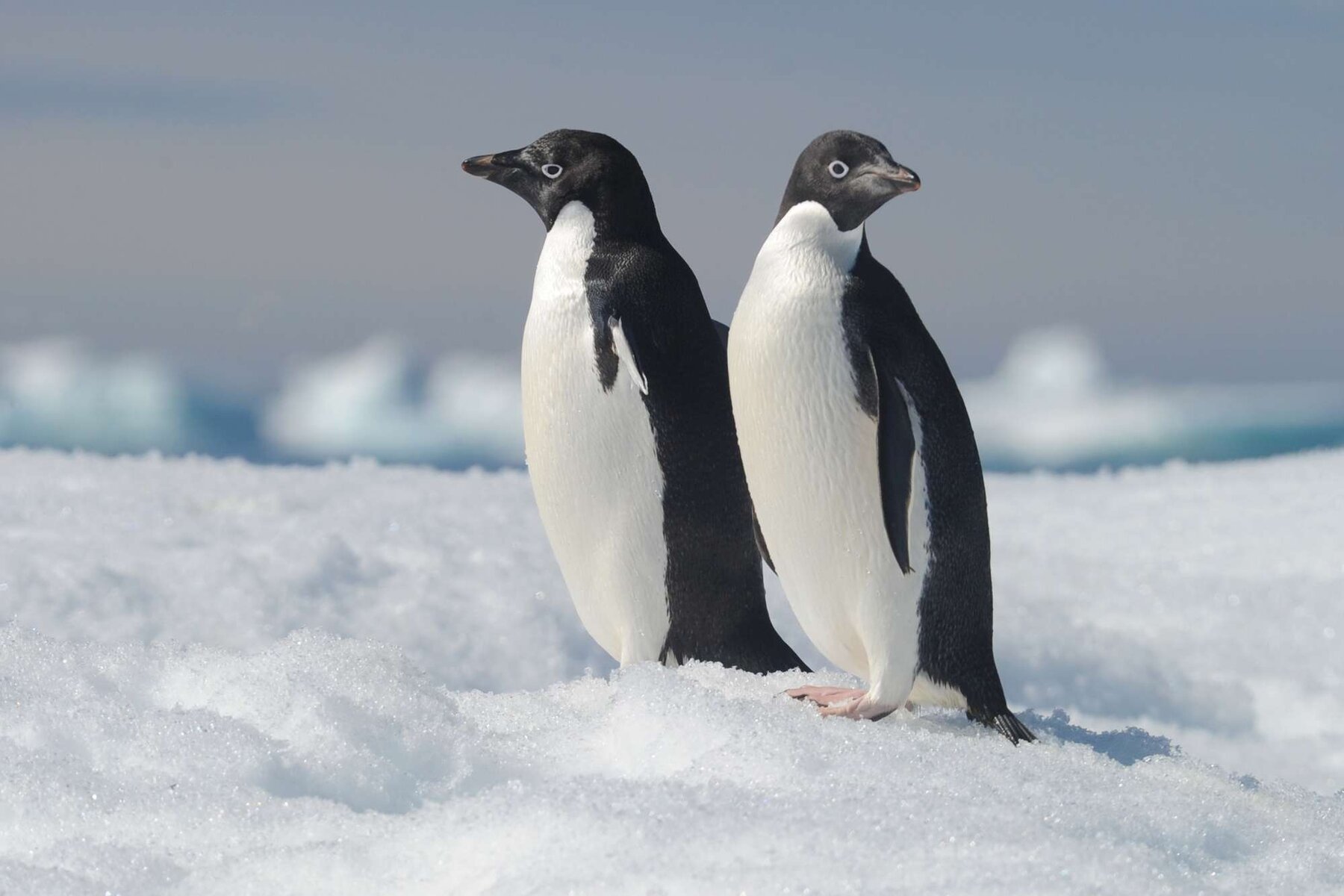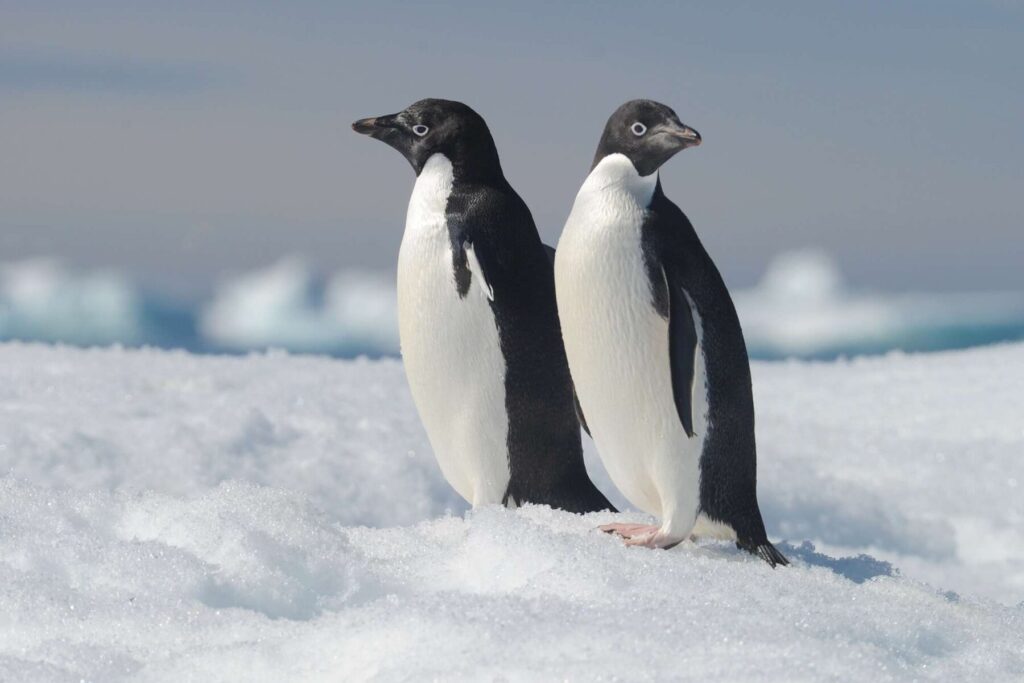 Gentoo and chinstrap are found around the South Shetland Islands and along the Peninsula, plus in the case of the former, the higher latitudes of the Falklands, South Georgia and Patagonia. Vast breeding colonies covering mountain slopes and littering beaches are common sights from Port Lockroy to Deception Island.
King penguins
Located over 2,000km east of Tierra del Fuego, South Georgia is dramatic, remote and filled with intriguing history. It is home to 30 million breeding birds and thousands of seals in a variety of species including elephant and fur. Well-known for its population of king penguins, the massed ranks of this visually striking bird transform the landscape in swathes of black and white as well as the downy brown of the chicks. Salisbury Plain and St Andrew's Bay host the largest colonies, where hundreds of thousands of breeding pairs reside.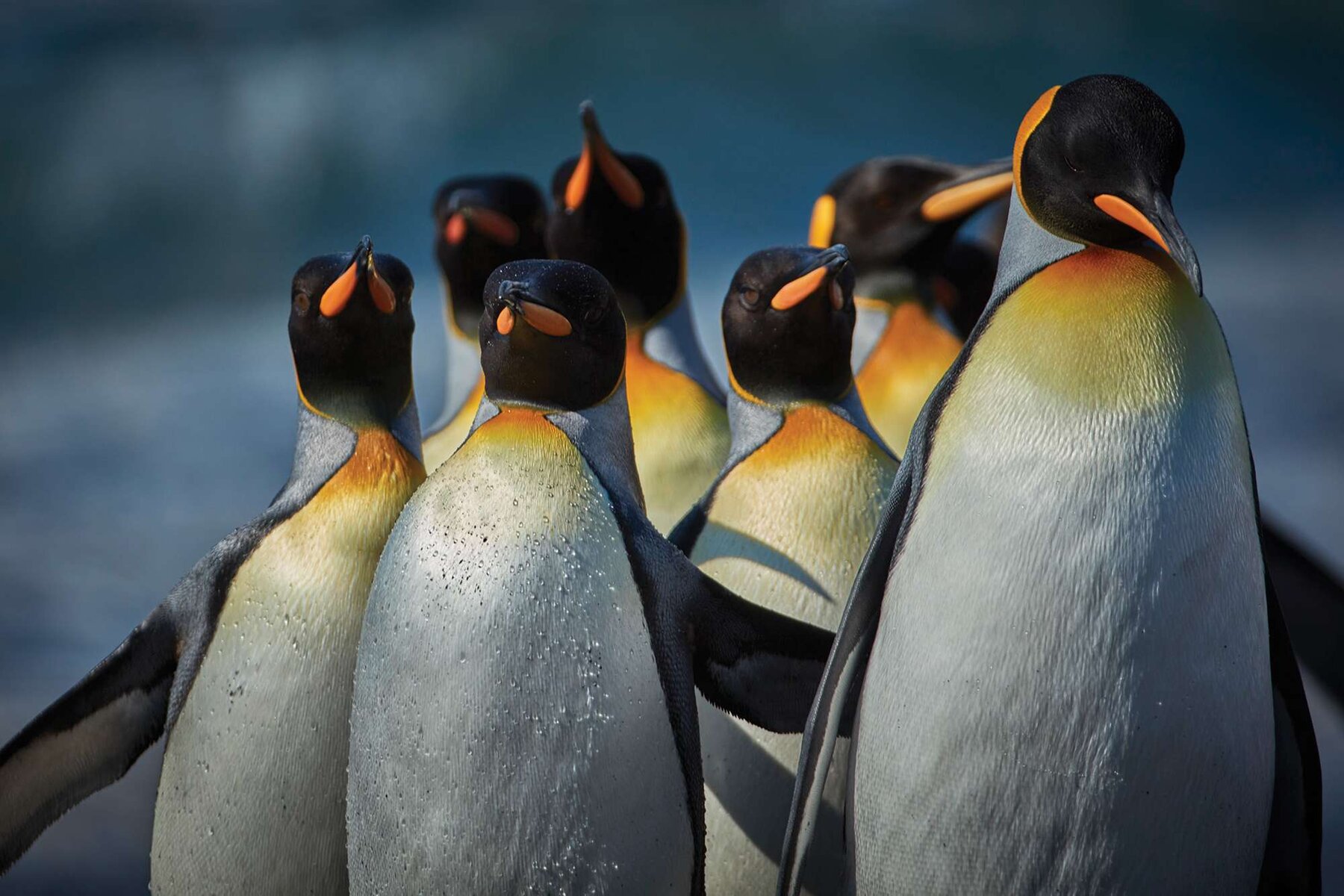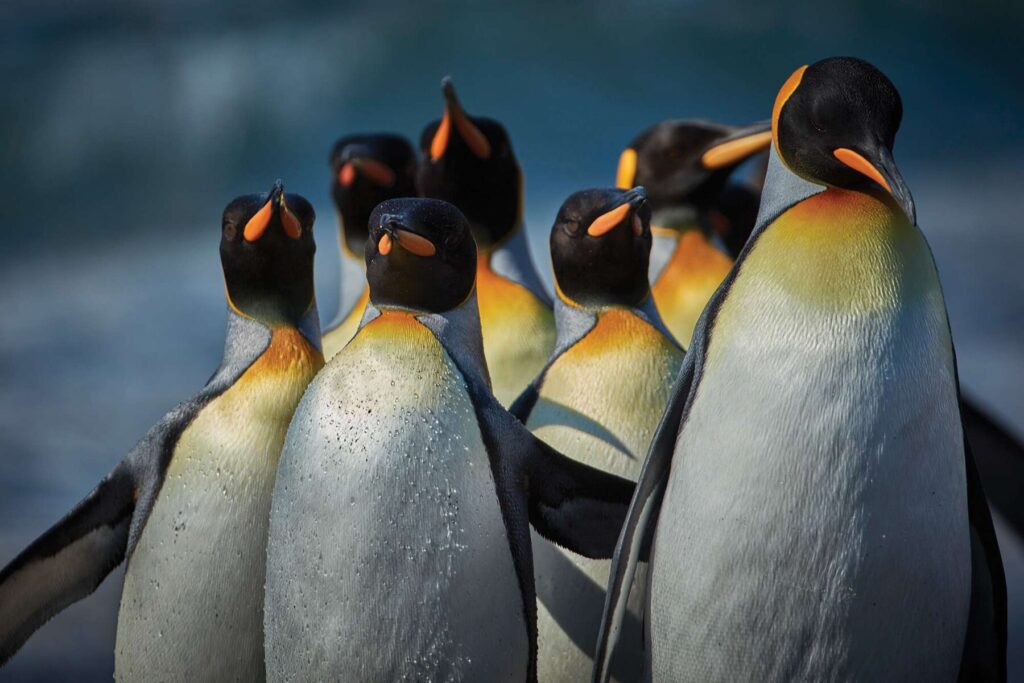 Volunteer Point is home to the largest king penguin colony on the Falkland Islands as well as gentoo and magellanic penguins. Though the king colonies are significantly smaller than those on South Georgia, the long, white sand beach provides a different and very photogenic backdrop.
Emperor penguins
The best known and largest penguin species is also one of the most elusive. A film-makers favourite, this impressive penguin is exceptionally hardy, enduring the frigid temperatures of Antarctica's winter during a brutal breeding cycle.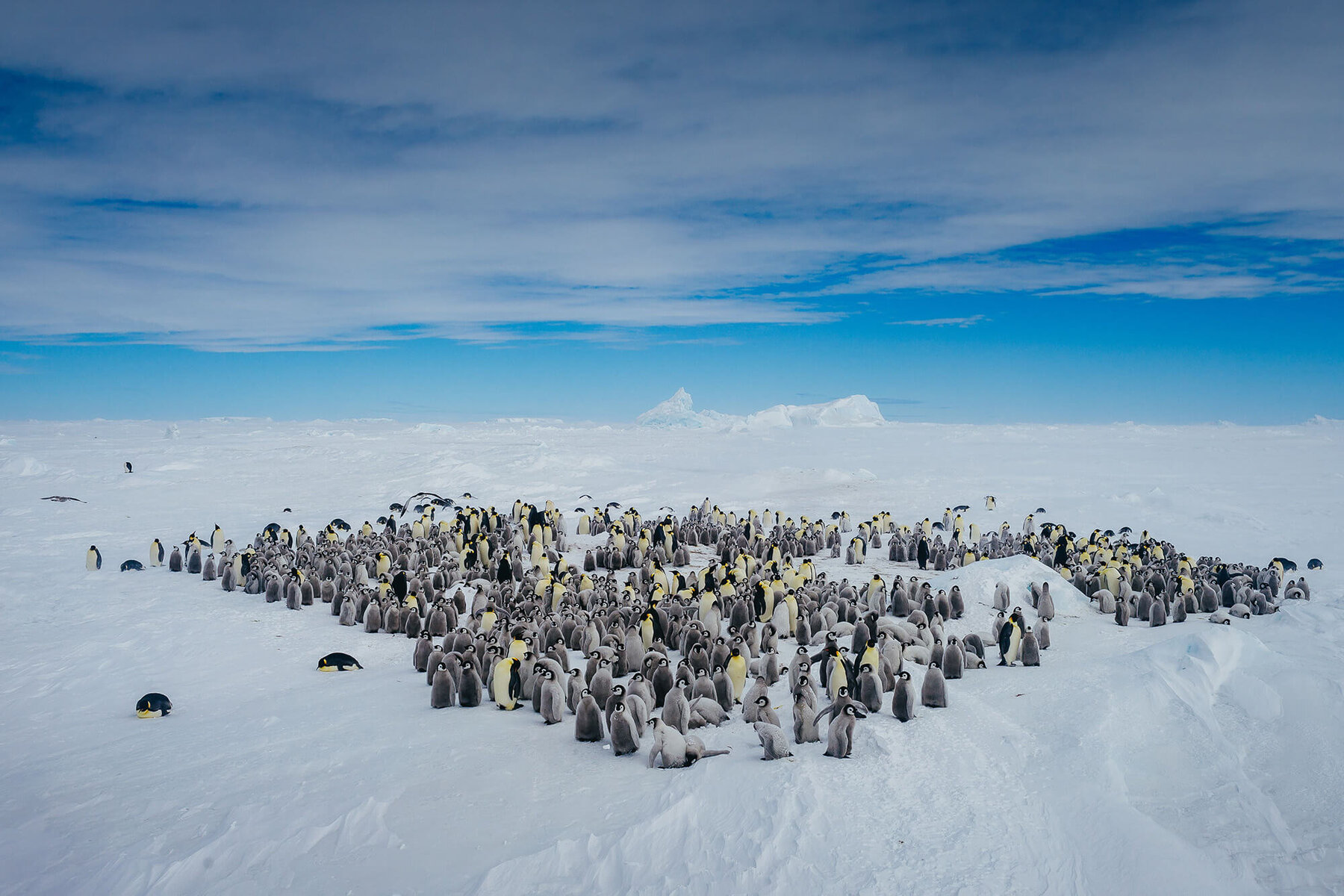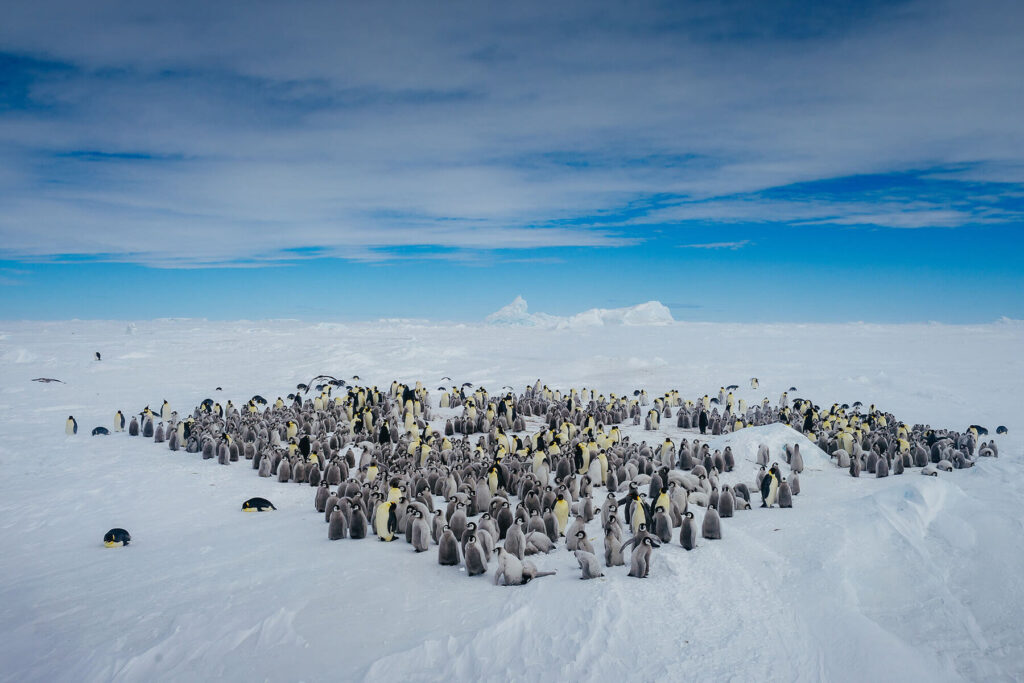 Emperor penguins are rarely seen on the west side of the Peninsula, so enthusiasts should choose a dedicated voyage to Snow Hill Island in the Weddell Sea. Alternatively, visit the more remote Ross Sea region reached from Australia and New Zealand.
Whales
As the austral summer draws to a close and juvenile penguins start heading out to open sea, the busy Antarctic waters welcome an increasing number of whales. Late February into March sees a higher concentration of these giants of the sea as they return each year to favoured feeding grounds, before migrating to warmer climates. Up to 18m long and weighing up 40 tons, humpback whales are often observed on voyages and are perennial favourites breaching and lifting their tails in a deep dive. Similarly, orcas with their distinctive marking and highly organised pack hunting skills make for compelling encounters.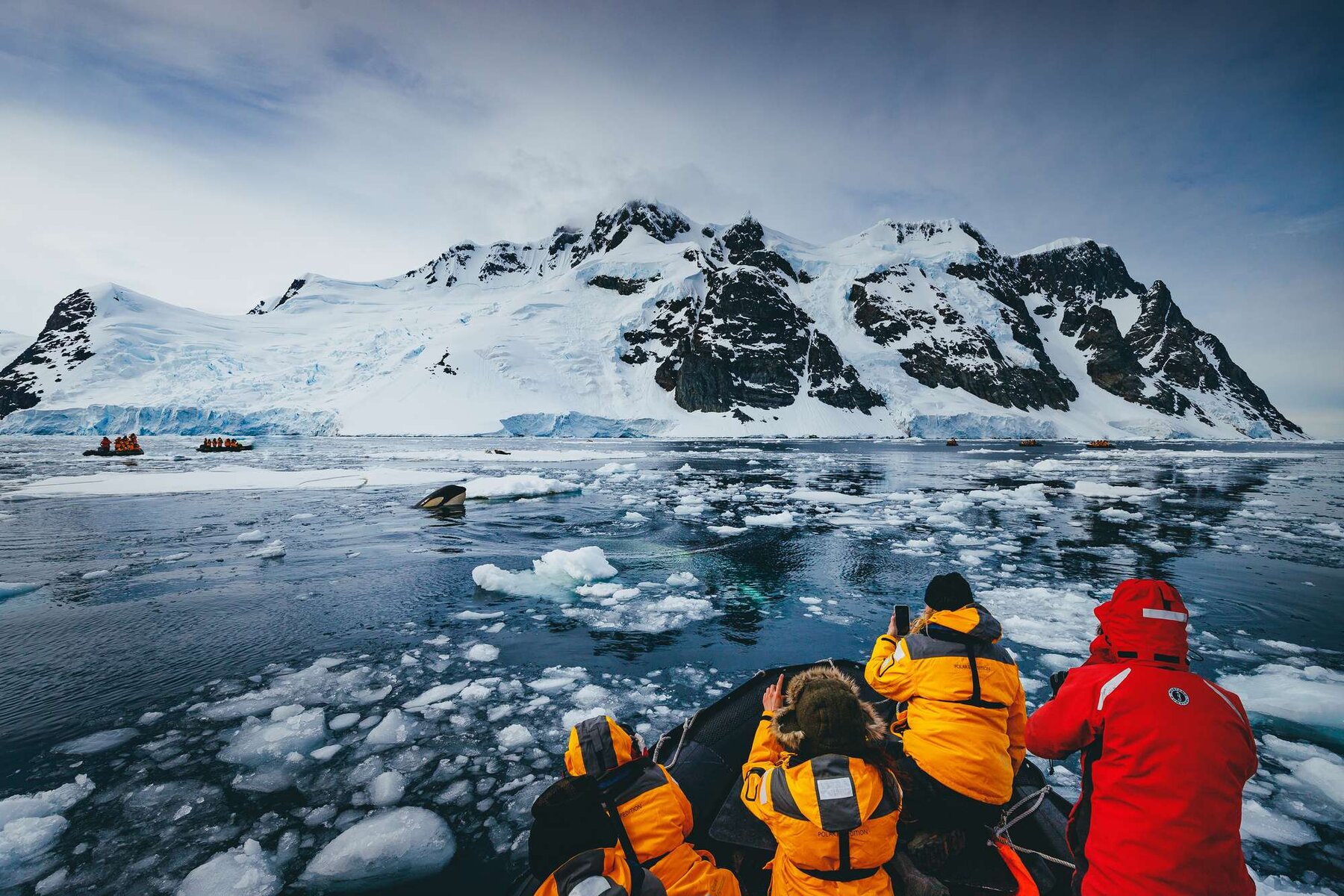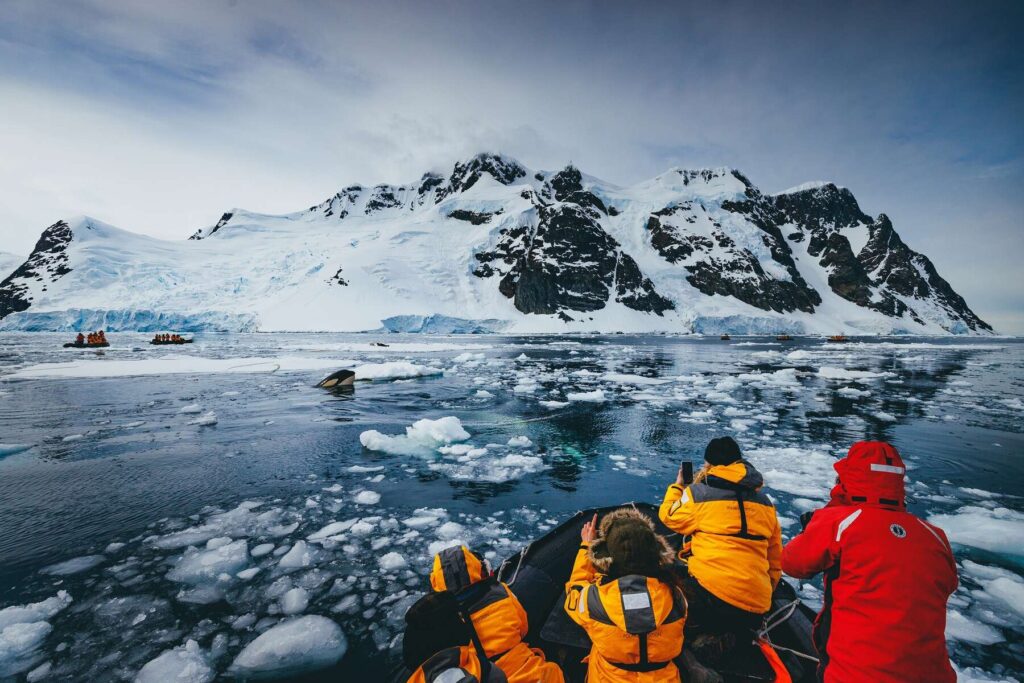 Any Antarctic voyage later in the season will offer a good chance of seeing whales, but for a deeper insight into cetacean activity choose a whale focused departure.
Seals
Like some penguin species, seals are prolific on the peninsula and sub-Antarctic islands and will likely be encountered on any Antarctic voyage. Weddell seals are most likely to be seen lazing on beaches on the Antarctic Peninsula, often happily co-habiting with penguins. Predatory and sleek, leopard seals tend to be solitary choosing to hunt alone. You might spot a resting seal on an ice floe or beach, but don't expect to encounter many penguins nearby!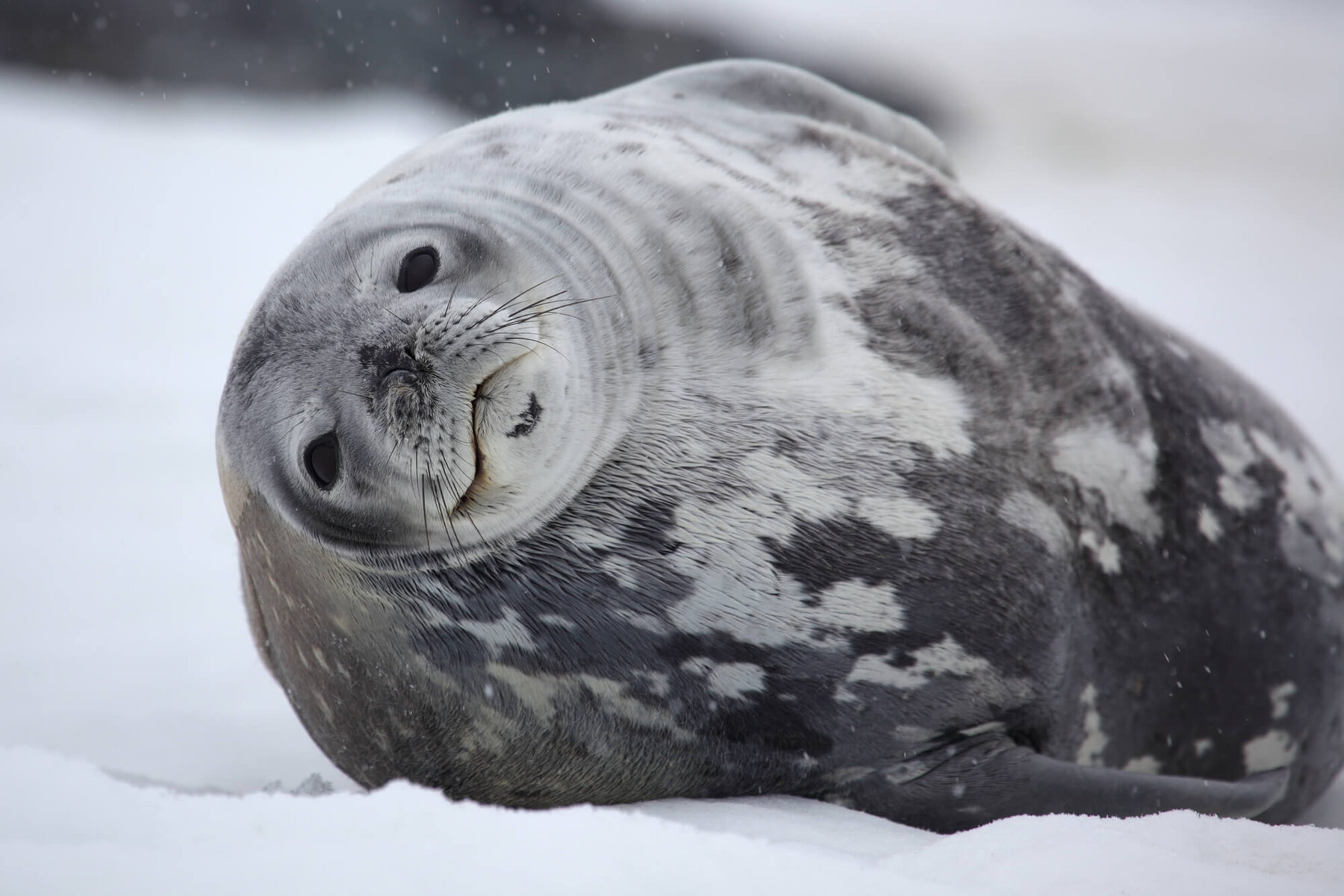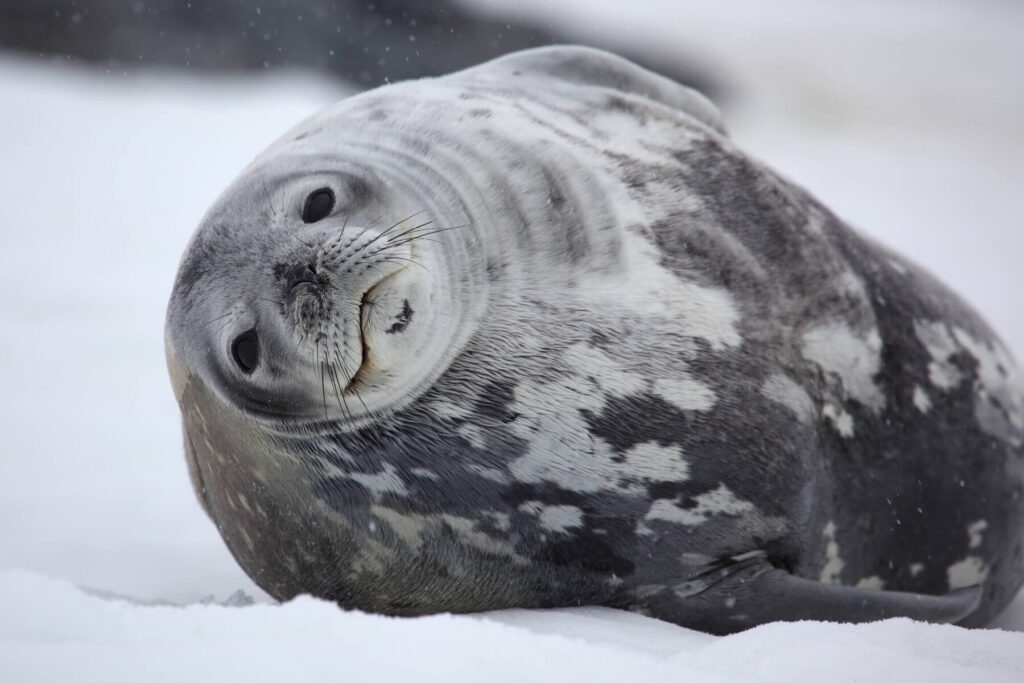 Crabeater seals will likely also be spotted. Southern elephant seals range from the Antarctic Peninsula to South Georgia. On the latter, they add their substantial, and vocal, presence to beaches already teeming with king penguins.
Planning a holiday to Antarctica
Ideal for first-time visitors, the Antarctic Peninsula provides an unforgettable introduction to the Great White Continent. Small-ship expedition cruises offer the chance to experience scenic splendour and encounter a wealth of wildlife as well as take in the heritage of the early explorers on their quest for new discoveries. Longer voyages, often combined with the Peninsula, take in the Falklands and South Georgia.
---