Our expert author's guide to things to do in North East Scotland is a handy tool for all travellers.
Planning a British getaway but unsure where to start? This list of eight tried and tested things to do in North East Scotland is here to help. From lighthouses to nature reserves, there really is something for everyone.
Plan your trip to North East Scotland
For more information, see Rebecca Gibson's guide to North East Scotland:
When travelling in the UK from overseas, don't forget to pack an international travel adapter, plenty of layers, a waterproof coat and a good strong pair of boots.
The best things to do in North East Scotland
RSPB Fowlsheugh
The name of this clifftop nature reserve, 4½ miles south of Stonehaven, comes from a Scots word literally translating to 'bird cliff.' A narrow path hugs a cliff edge where over 130,000 seabirds nest on crevices and rock ledges during spring and summer, including guillemots, razorbills, fulmars, kittiwakes and puffins. The adjacent grassland habitat attracts meadow pipits, skylarks, linnets and a variety of butterflies and moths foraging among sea thrift and sea campion.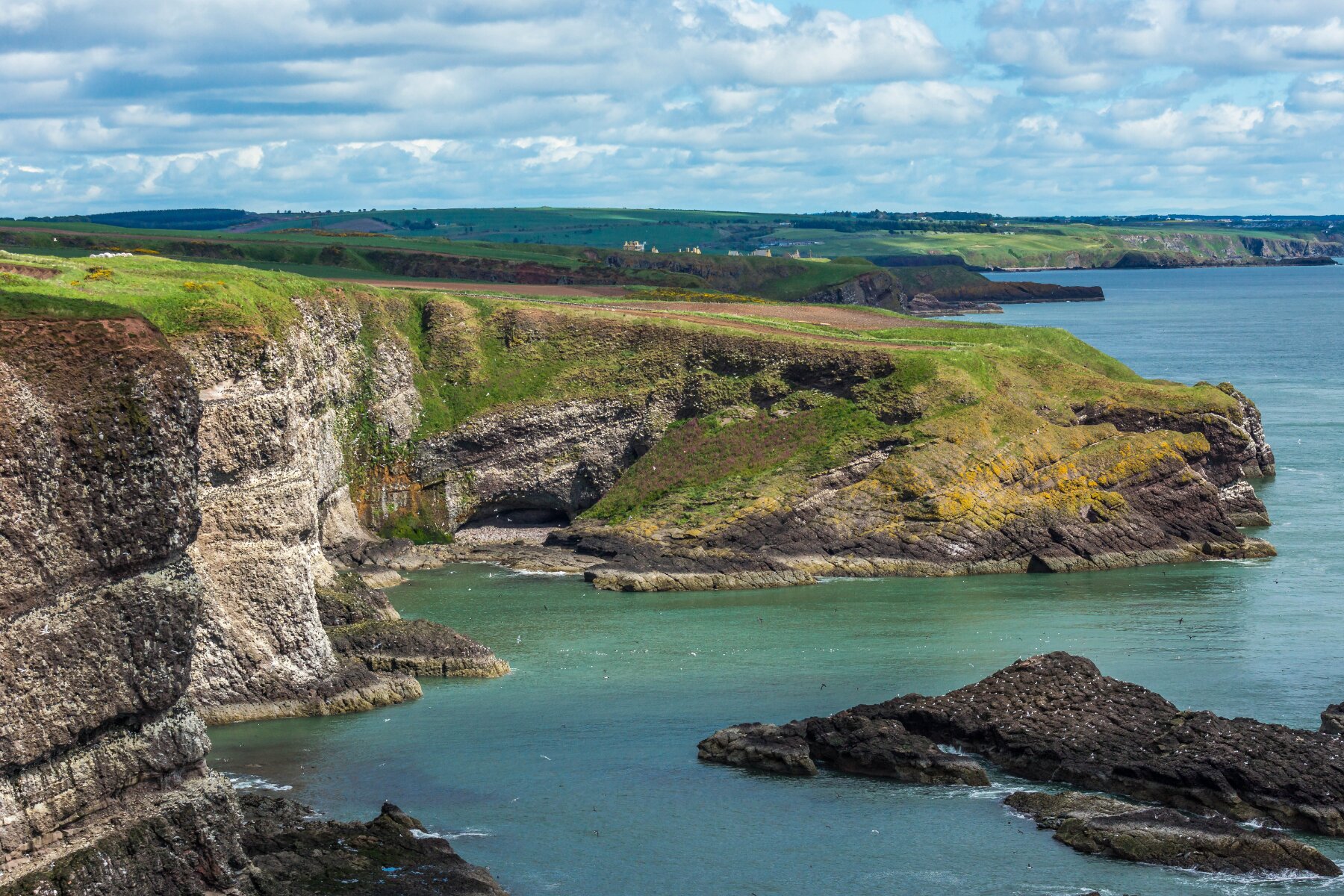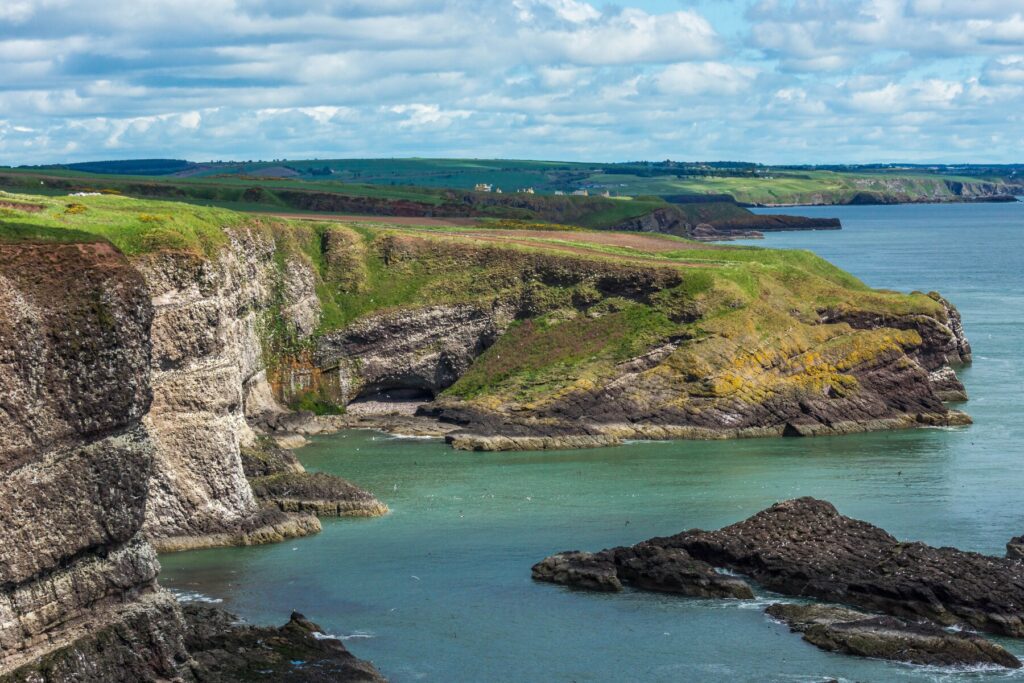 Walk right from the car park and follow the road for 160yds until you reach a wooden puffin beside the information board. Steps cut into the hill lead up to the unprotected cliffs – this is definitely a place to watch your step! During summer, the sights, sounds and smells of thousands of breeding seabirds are overwhelming. You can walk for about a mile along an out-and-back trail to a tiny hide at the far end, ideal for sheltering in less desirable weather.
East Aquhorthies Stone Circle
Easily accessible and wonderfully complete, East Aquhorthies is one of the North East's best-preserved examples of a recumbent stone circle. Measuring 64ft in diameter, it dates from the Bronze Age and consists of nine solitary standing stones, a broad recumbent and two upright flankers.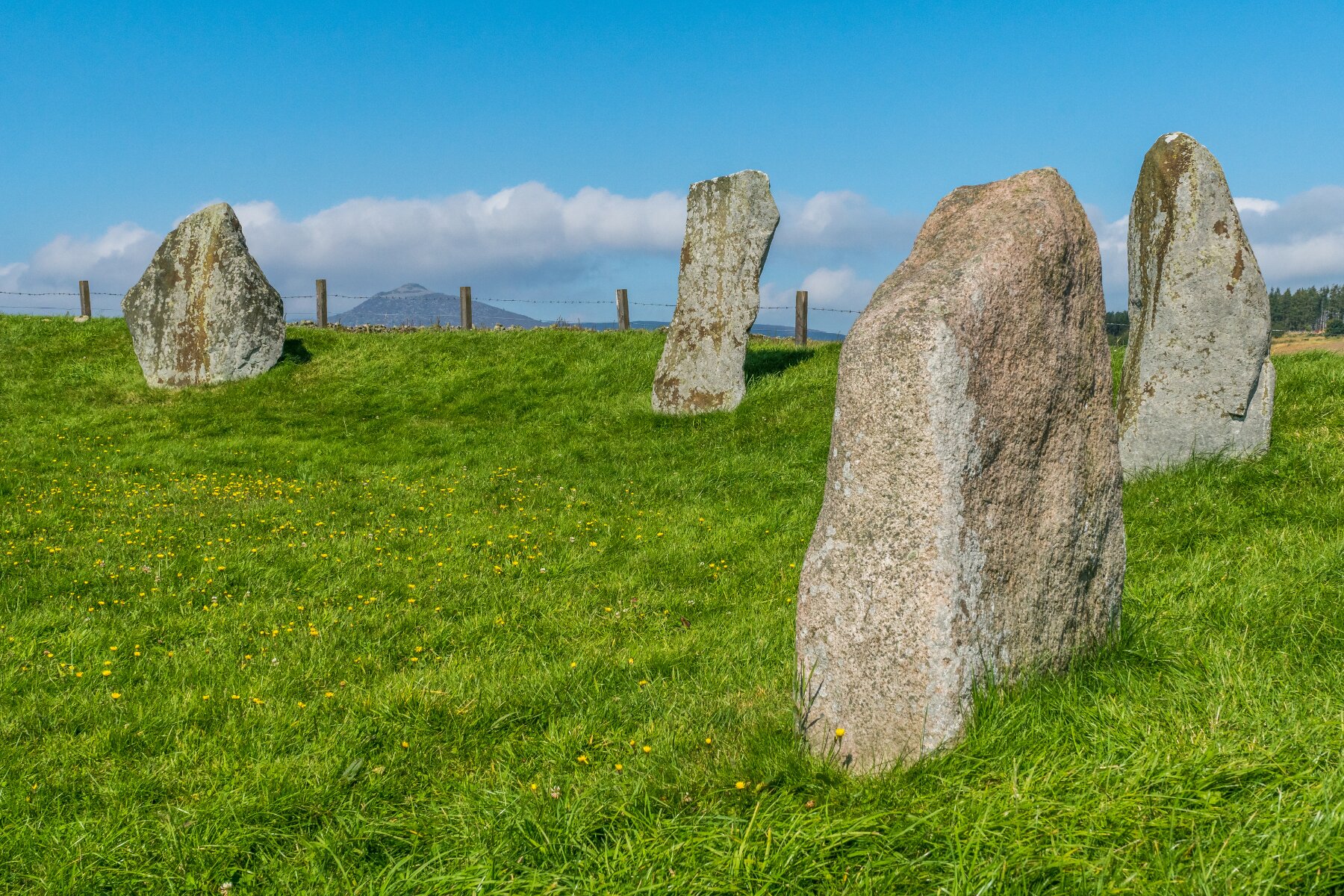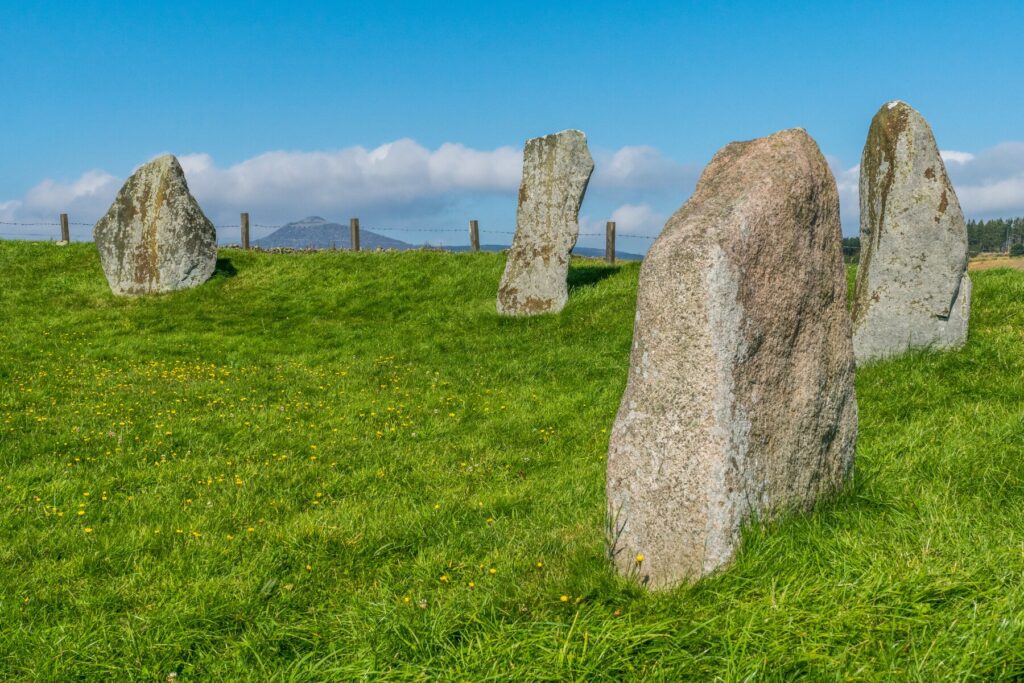 A low, moss-fuzzed stone wall surrounds the circle, thought to have been added perhaps as recently as the 19th century. Each stone is a different shape – some finish with tapered points while others are broad and blunt. Each is deeply encrusted with blooms of white, yellow and mint green lichens.
Aberdeen Maritime Museum
An integral part of Aberdeen's identity is its maritime heritage, and there's no better place to learn about this than the Maritime Museum. Located close to the quay on the other side of Union Street from the art gallery, it's housed within three adjacent but very different buildings: Provost Ross's House (1593), which has creaky floorboards and low doorways; the former Trinity Congregational Church (1877); and the glass-fronted Link Building (1997).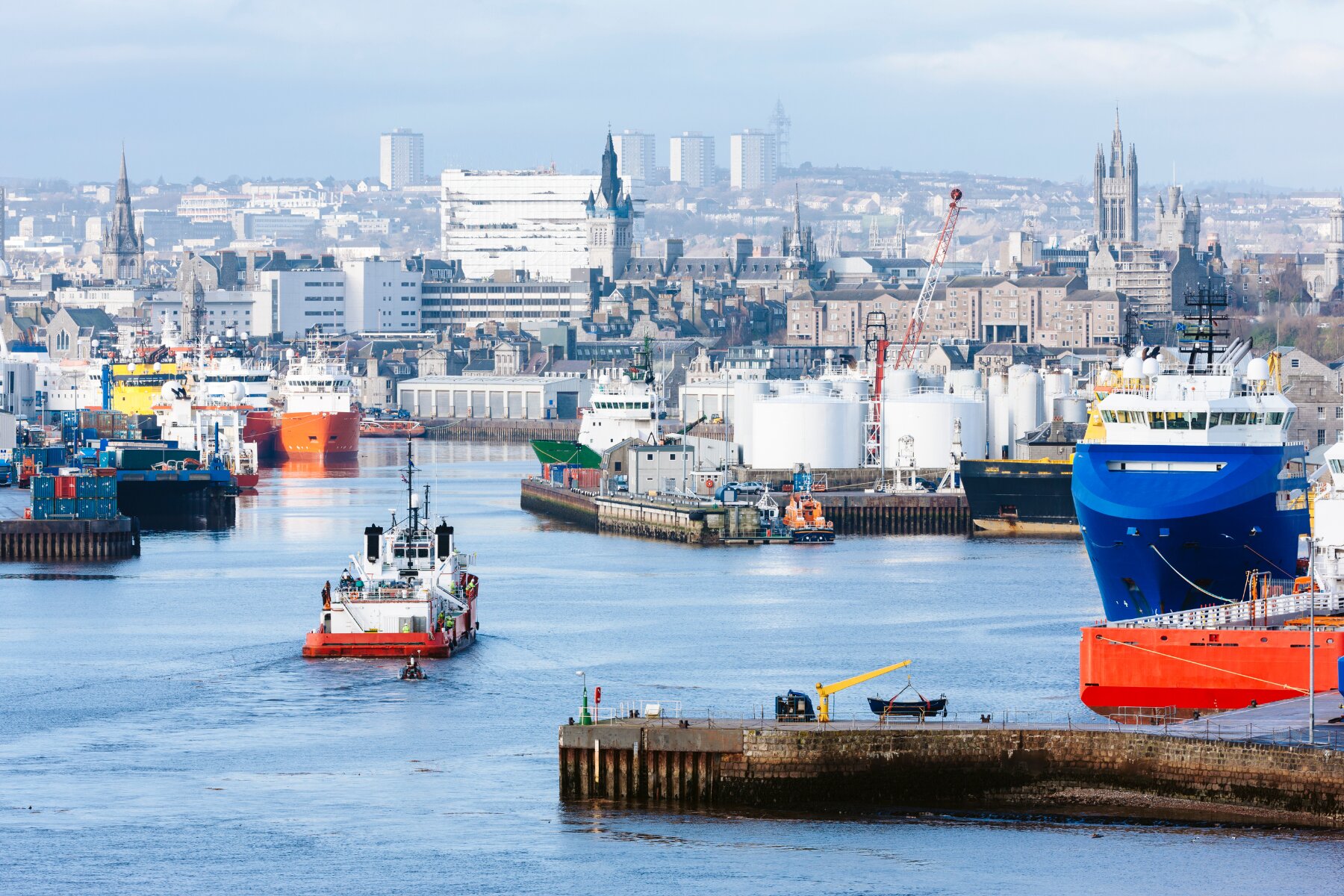 Exhibits in all three outline Aberdeen's seafaring history, from trading and shipbuilding to the discovery of North Sea oil and gas. A huge range of memorabilia is on display here, including tiny model ships, silver snuff boxes and even a whale's eardrum from the regrettable whaling era. Hear stories of the seafaring community's often bizarre superstitions – while pigs were considered pretty unlucky, mentions of hares or foxes were believed to doom a ship.
Glenlivet Distillery
Visitors are greeted at this distillery, tucked away in the northern end of Glenlivet Estate, with a cosy fireplace and plush armchairs in a luxurious reception area and shop. Golden colours, exposed brick and touches of copper all set the scene for a stylish tour and reflect the honey hues of The Glenlivet's whiskies, which burst with fruit and spice flavours.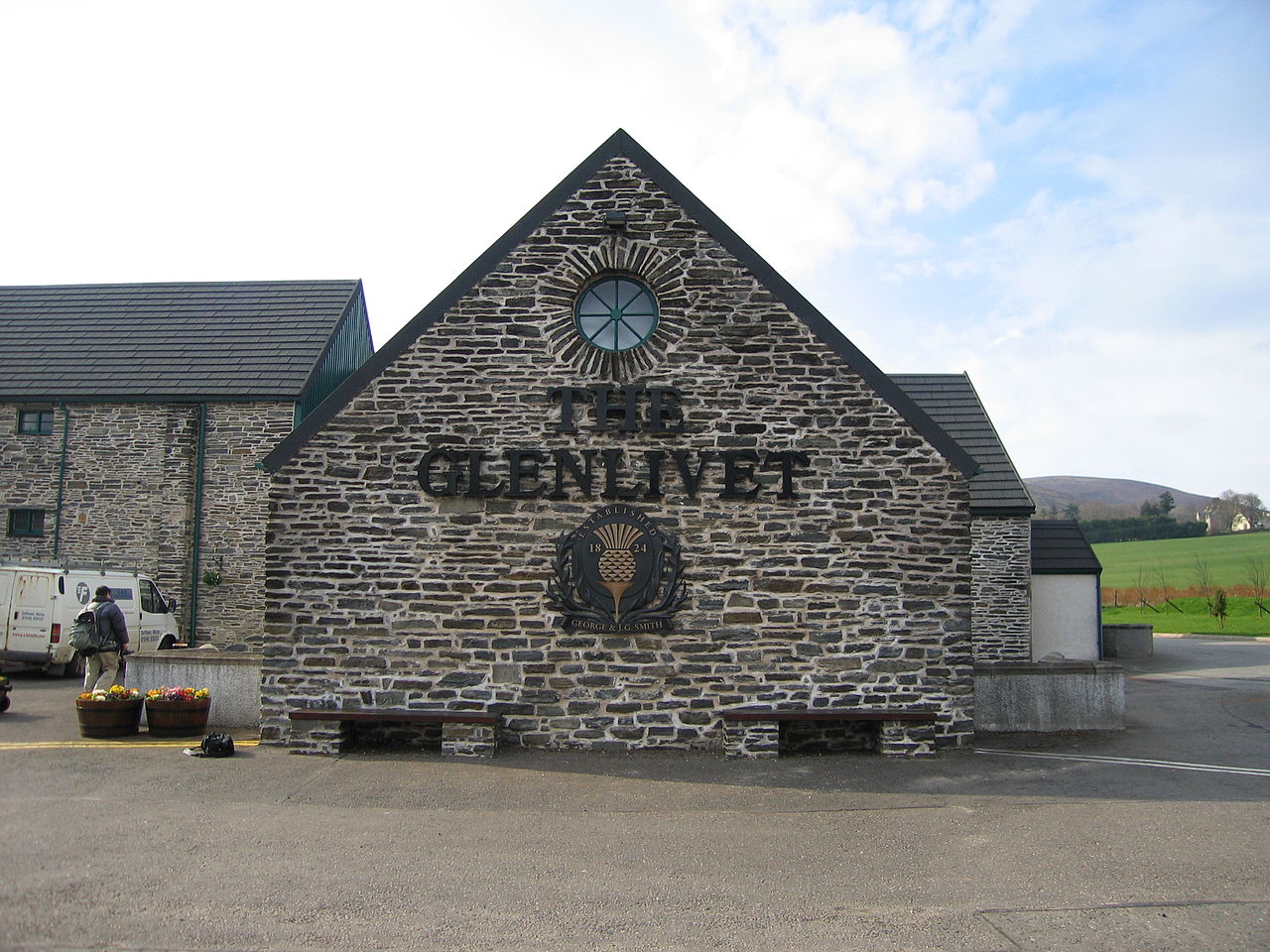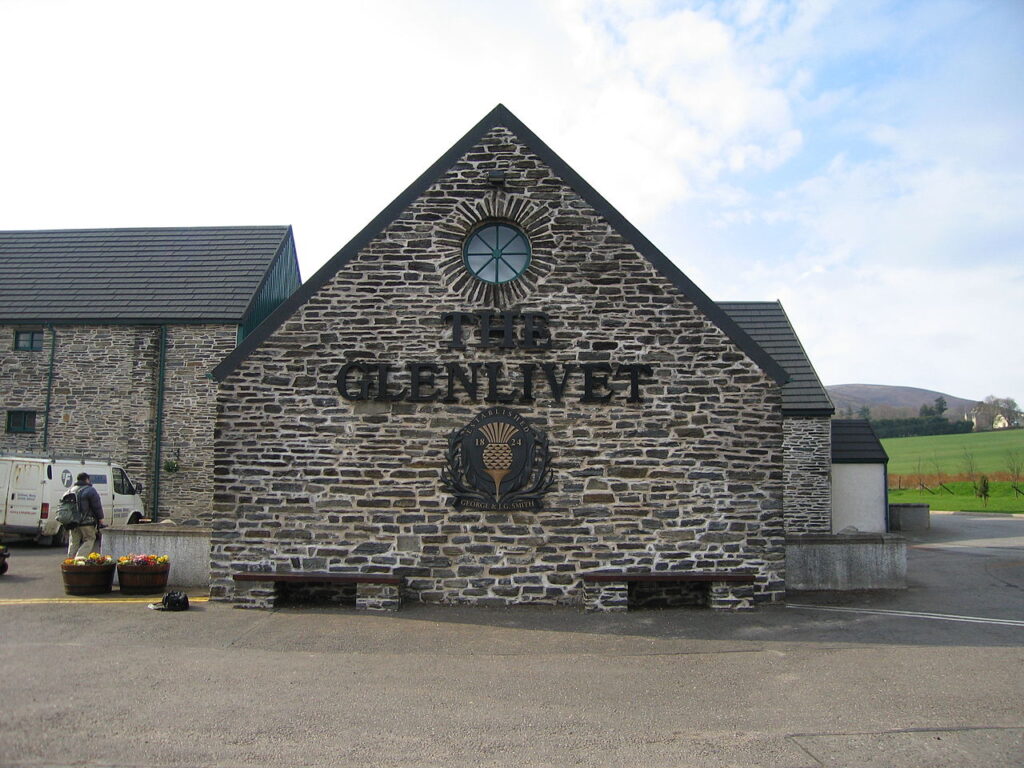 Considering The Glenlivet is one of the world's best-selling Scottish whiskies, with millions of bottles sold every year, visitors will be impressed by how local produce and sustainability remain firmly implanted in the company's principles. During the Original Distillery Tour, you will learn how the barley is locally grown, the oak casks come from Isla Cooperage in Keith and the water is sourced from a well five minutes up the hill – the same water used by founder George Smith in the 19th century.
Pitmedden Garden
This is one of the most distinctive gardens not just in the North East but arguably the whole of Scotland, yet it's vastly overlooked. Thoughtfully designed to replicate its 17th-century origins, Pitmedden is a must for anyone who enjoys immaculate flower beds, shady orchards and little perching lions sculpted from stone.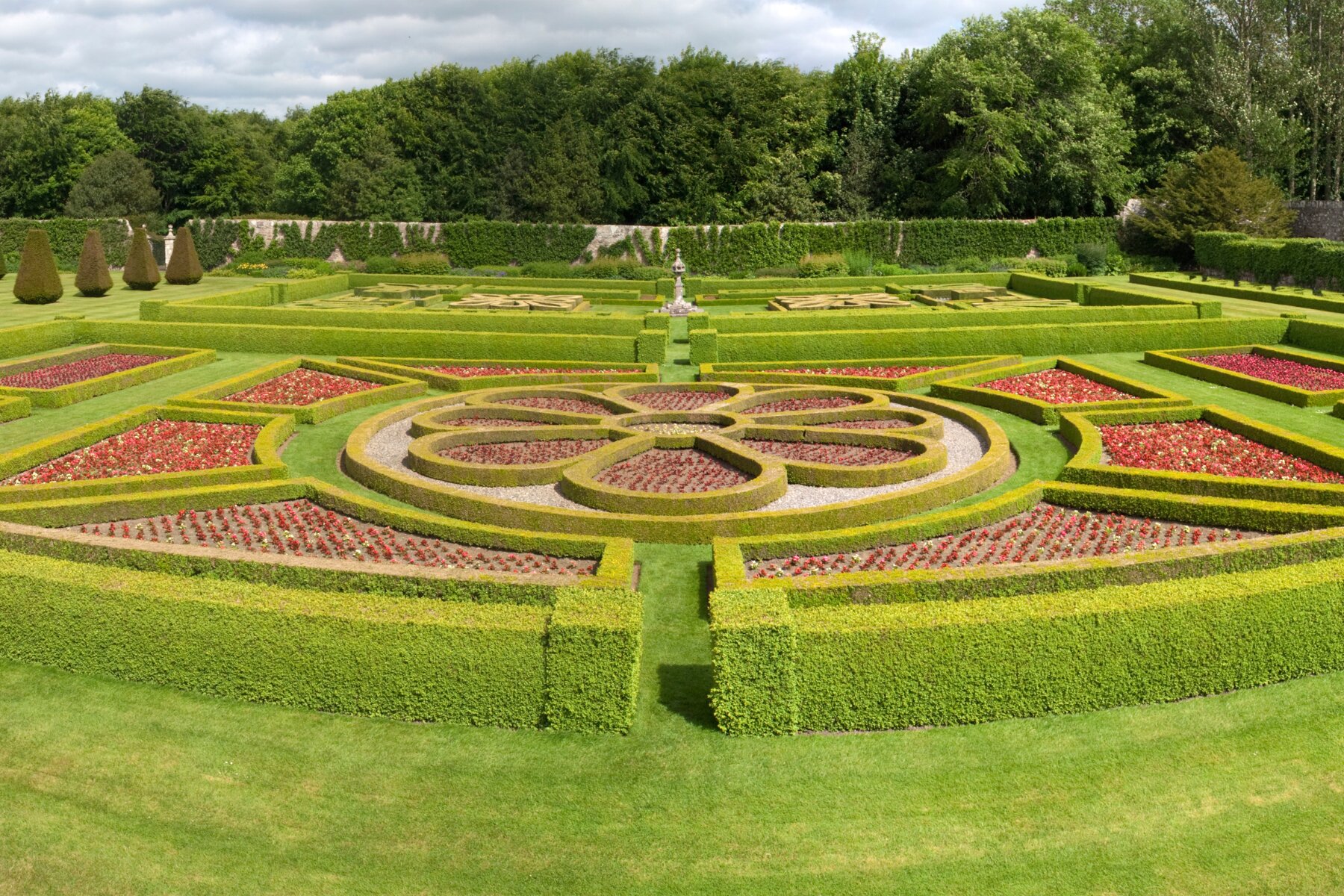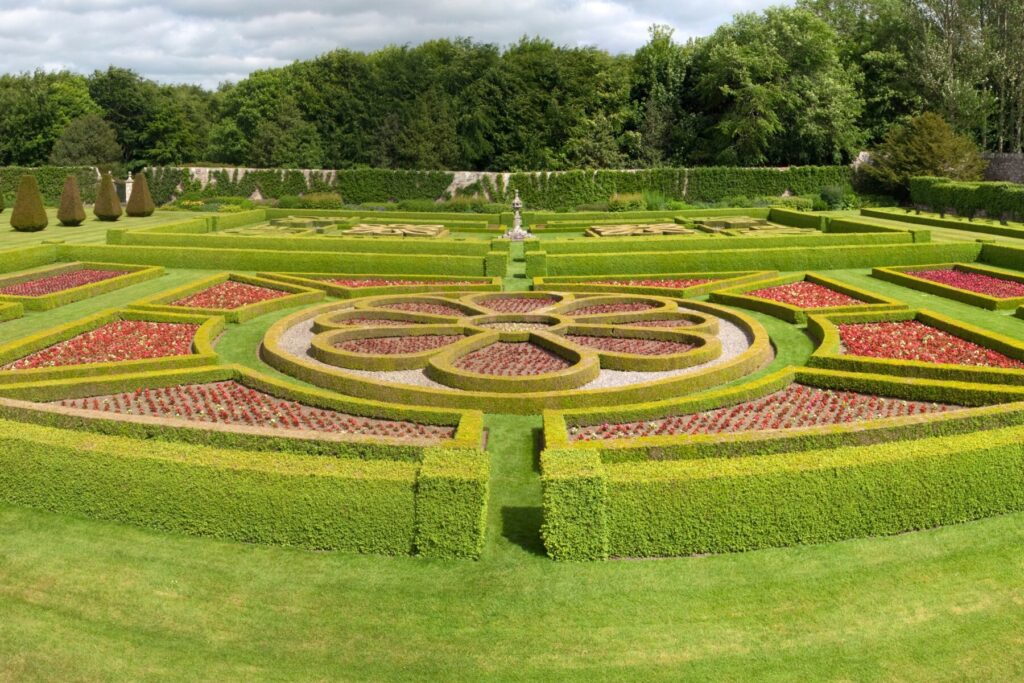 One of the garden's star attributes is the set of large rectangles called parterres. Within each parterre are vibrant images created from flowers, including a saltire, thistle and coat-of-arms. Bordered by box hedges and segmented by turf paths, the parterres are best viewed from above. At the end of the last garden, accessible through a gate in the stone wall, is an orchard containing pears, plums and 184 varieties of apple.
Fyvie Castle
Winding gravel paths lead up to the front entrance and gardens of creamy pink Fyvie Castle, 12½ miles south of Delgatie. It's an imposing fortress around 800 years old, surrounded by the River Ythan, stretches of bogland and a small loch. Over the years, it's swelled in size as different owners made their own contributions.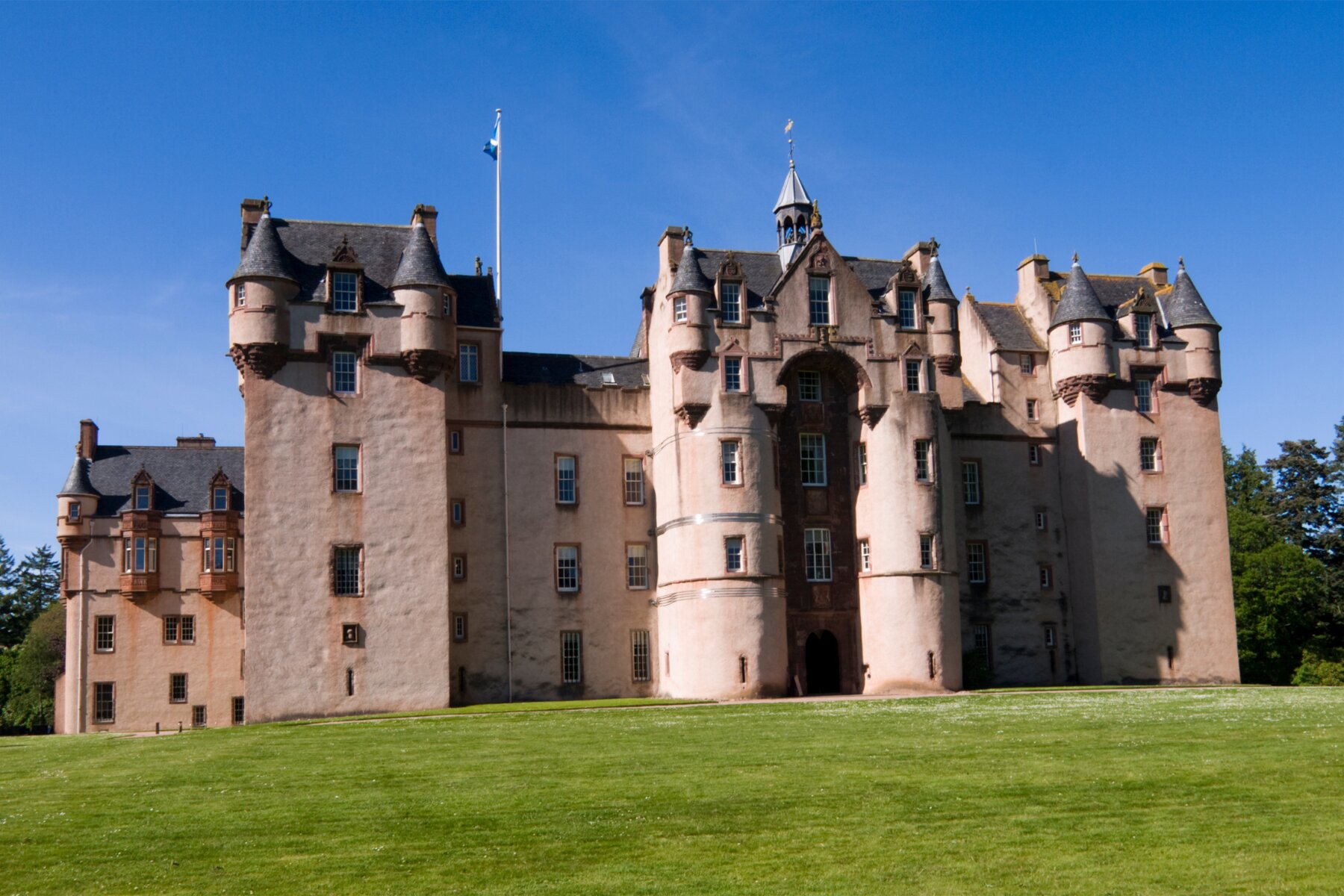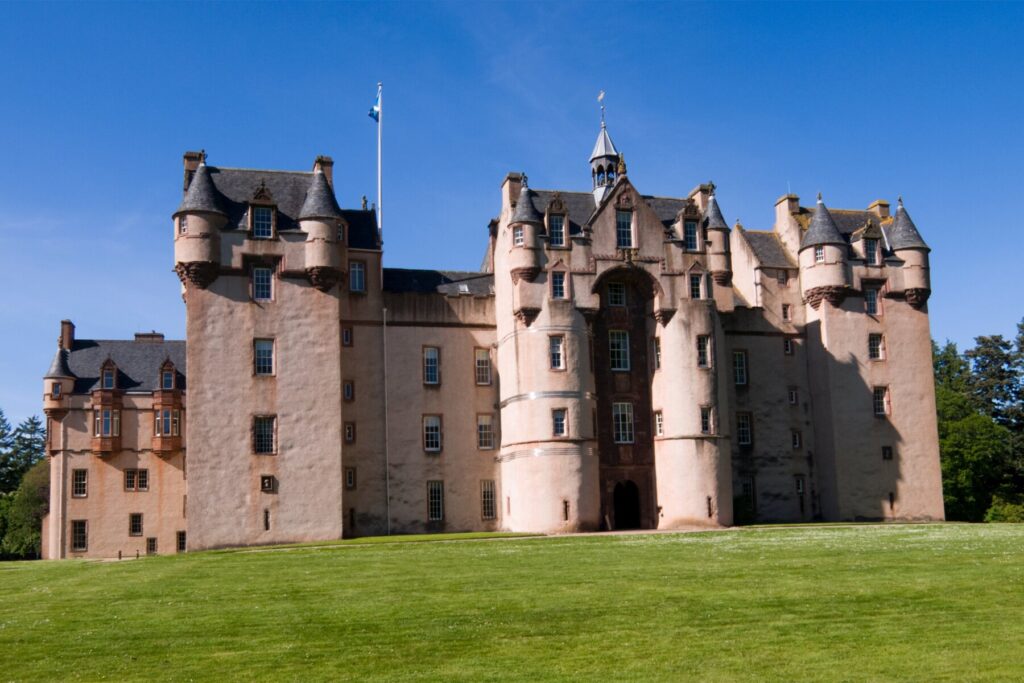 Join a guided tour to explore the castle and you'll see an astonishing number of portraits. These include one of the world's largest collections of works by renowned Scottish artist Sir Henry Raeburn. Fyvie also has one of the finest stone wheel staircases in Scotland. Although tightly coiled like many castle staircases, this one is wide enough for several people to ascend it while standing abreast.
Dunnideer Castle
The ruined castle of Dunnideer stands on top of the Hill of Dunnideer, just under two miles from the small village of Insch, on the western edge of the Garioch. Visible for miles around, its largest remaining wall looks like a 30ft-tall slice of toast with a hole in the middle. Evidence of a settlement dating back to the Iron Age has been found here, but it's the ruined castle, one of the oldest tower houses in Scotland, that's the most visible.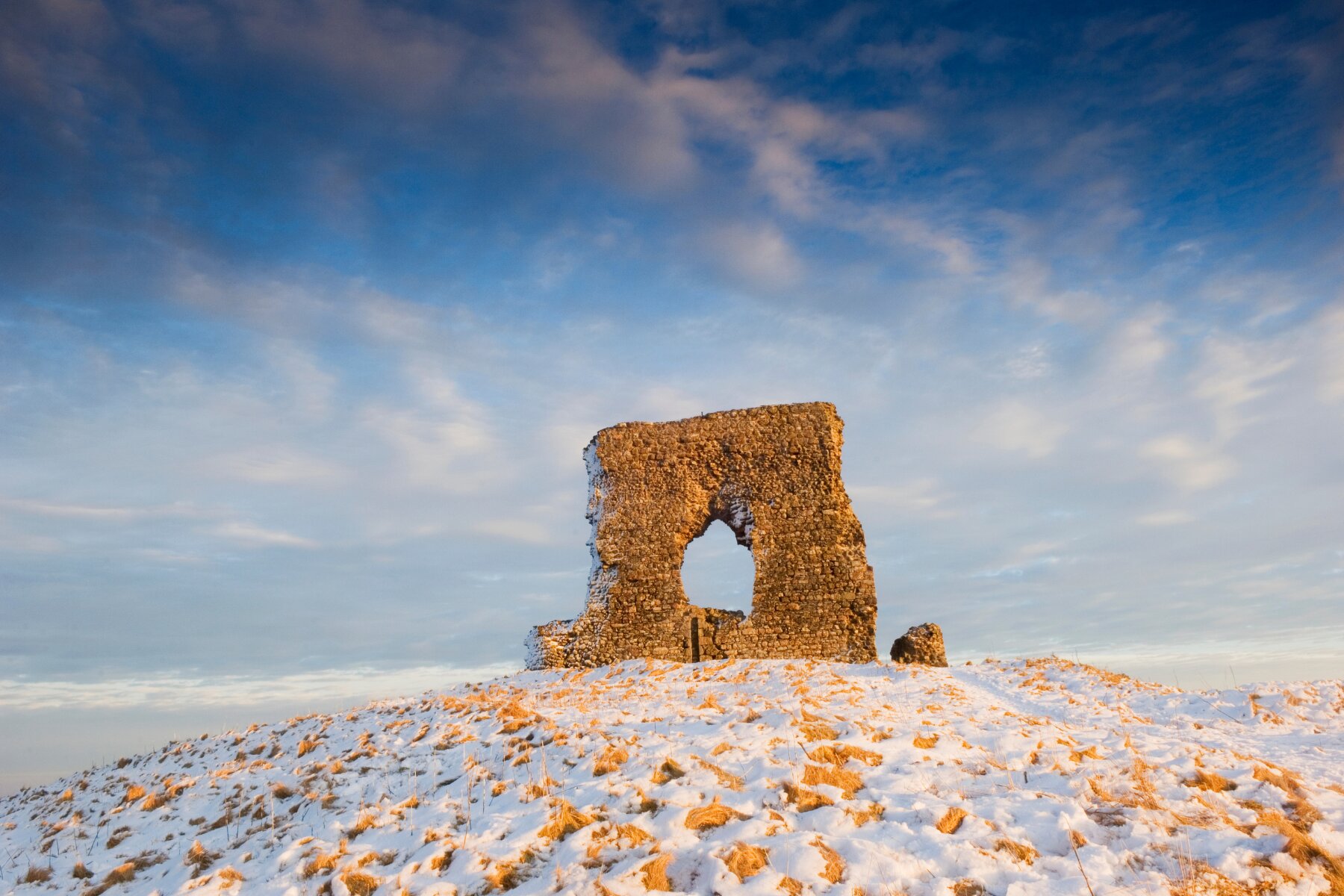 From the roadside, the castle appears deceptively close, but the grassy access track from the car park is steep. Luckily there's plenty of countryside to admire if you need to catch your breath. The ground is also studded with rabbit holes, so watch your feet to avoid any comedy trips.
Covesea Lighthouse
Just over two miles from the centre of Lossie, easily walkable along West Beach, is bright white Covesea Lighthouse. Volunteers offer visitors tours of the structure, leading you up 144 steps and two ladders for a spectacular view north over the Moray Firth.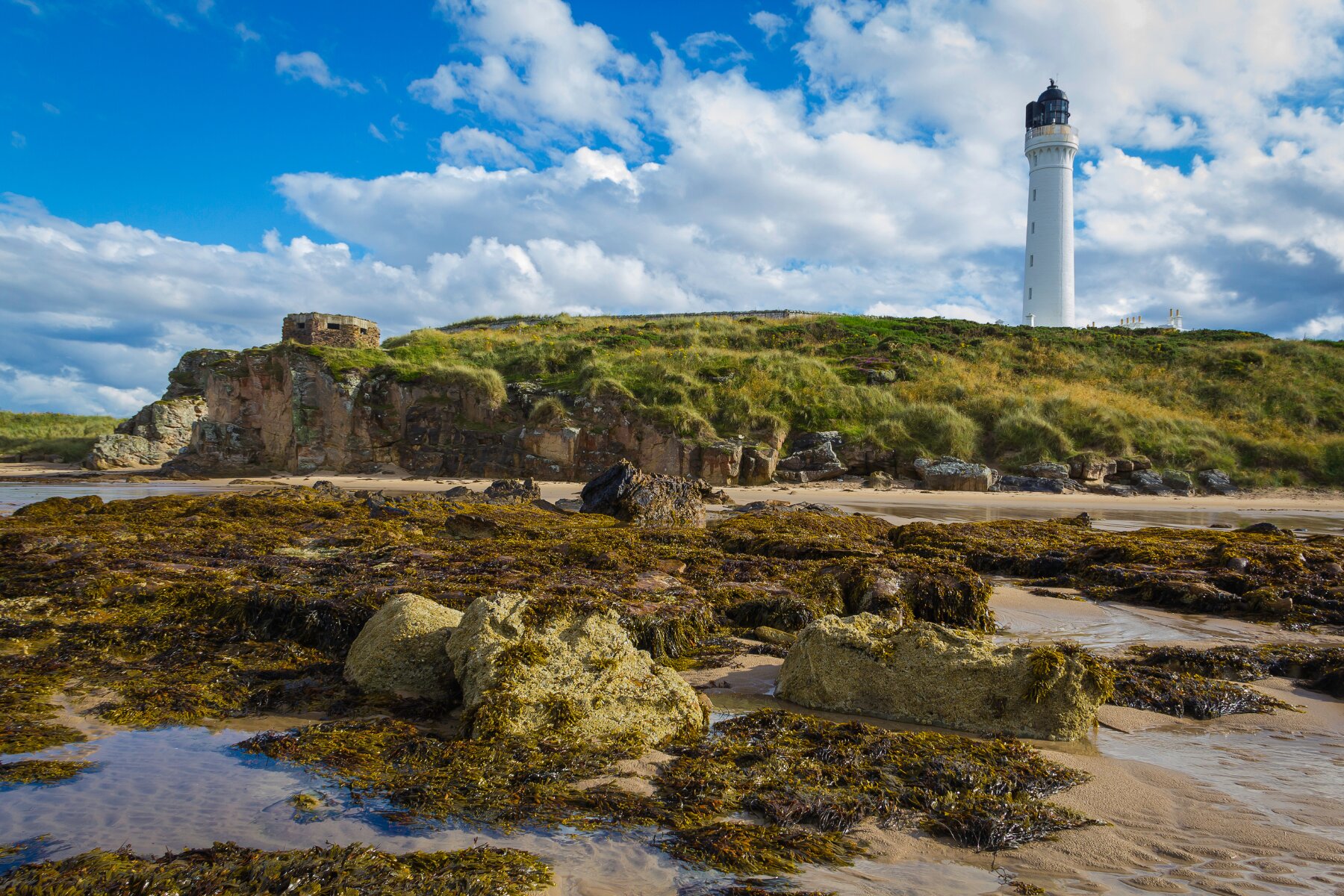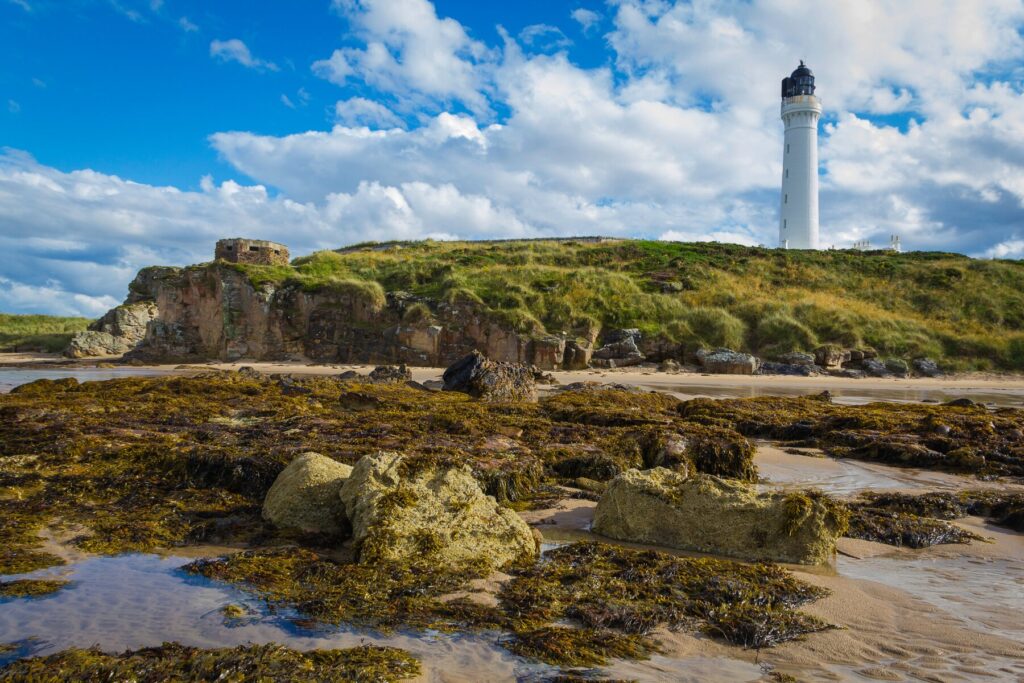 The lighthouse was designed and built in 1846 by Alan Stevenson, a member of the 'Lighthouse Stevensons' family who built most of Scotland's lighthouses over a period of 150 years. Unfortunately, the one at Covesea is no longer operational but it still makes a wonderful day trip for those seeking a moment of tranquility along the Scottish coast.
---
More information
For more information, see Rebecca Gibson's guide to North East Scotland.