Chile has consistently been voted one of the leading adventure destinations on earth. The range of activities offered along the Carretera Austral does not necessarily involve jumping from an airplane or ice-climbing, but there is something for everyone: adrenaline junkies will be delighted with the climbing and rafting options while more sedentary visitors may be content with a short trek and a spot of fishing.
With the obvious exception of beach activities (water temperatures range from solid ice to merely freezing cold), a degree of adventure and exercise can be incorporated into any itinerary.
Trekking
This is possible almost everywhere. Most parks have extensive networks of marked trails. Some people trek the entire Carretera Austral itself. In the northern section, Cochamó has extensive marked trails, including over to Argentina, ranging from day treks to treks taking in excess of one week. The Cochamó trails connect with those of Puelo and further south, as well as those in Argentina reaching Bariloche.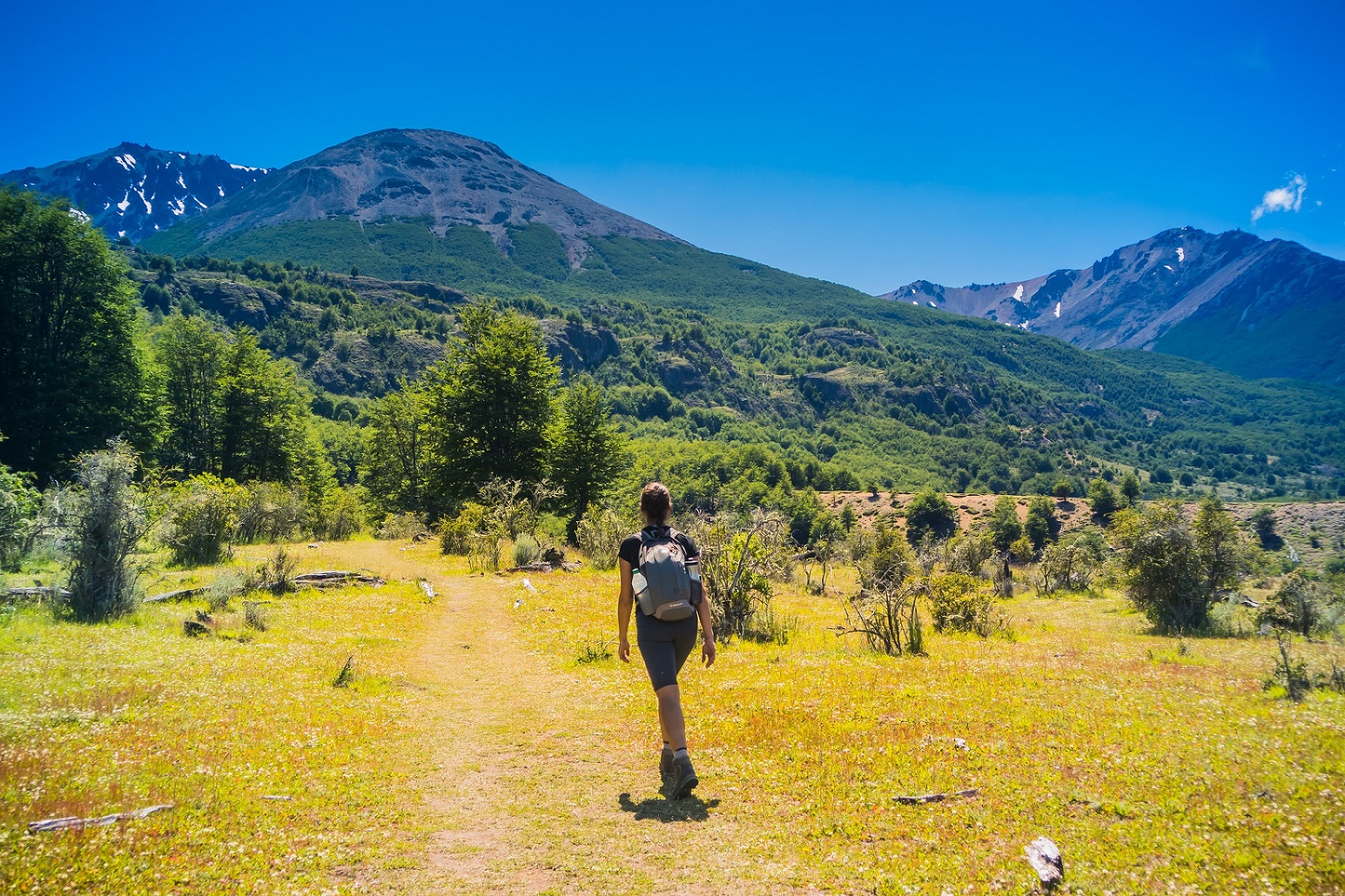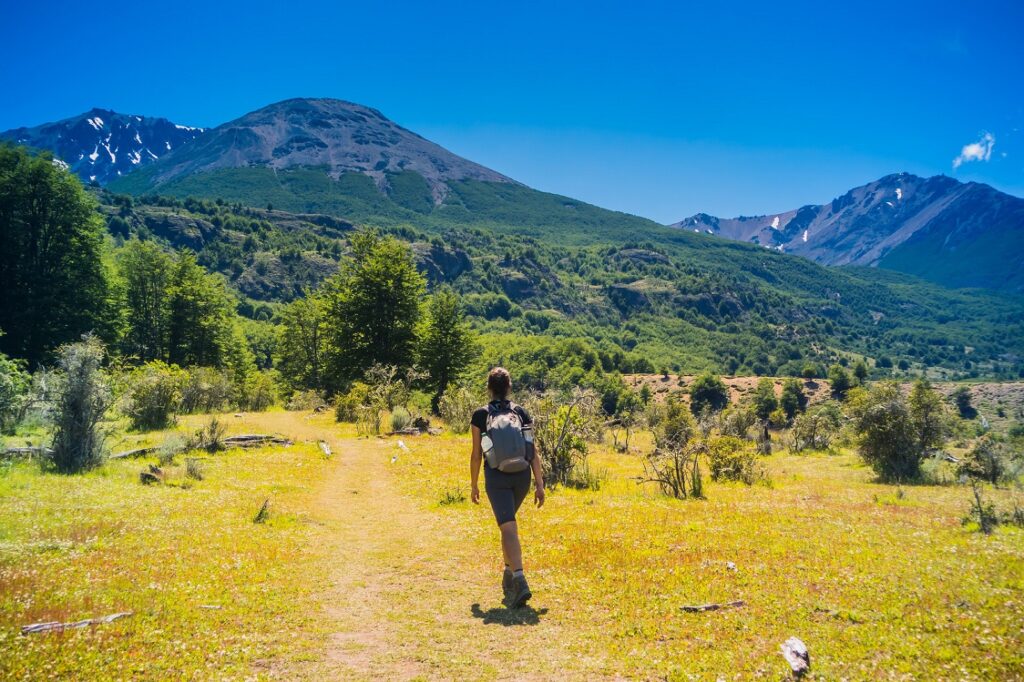 Parque Pumalín has a number of trails, including to rare alerce trees. Treks range from half an hour to a full day, and are some of the more accessible treks for young children or for those with reduced mobility. The Sendero de Chile between Palena and Lago Verde passes the otherwise inaccessible Lago Palena, and also connects to other trails to the east of the Carretera, making multiple-day treks feasible.
Cerro Castillo is fast becoming one of the key trekking routes in Patagonia. Parque Patagonia has relatively few marked trails, but of incredible beauty, including the three-day trek north through the Jeinimeni sector. A comparable multi-day trek extends from Cochrane to Villa O'Higgins in the extreme south. For the more adventurous it is possible to trek up onto the two ice fields, but generally this requires a guide, and specific experience.
Cycling
The Carretera Austral is considered one of the definitive bike rides on the continent. Mountain bikes can be rented in most towns, but in particular consider Futaleufú, Puyuhuapi, La Junta, around Coyhaique, and Cochrane. As with trekking, the possibilities are almost unlimited.
Travelling across Chilean Patagonia, cyclists can expect to see spectacular scenery at every turn. From glistening turquoise lakes to imposing snowcapped mountains, the landscapes alone are enough to get out and pedalling.
Climbing
Cochamó is widely considered to be one of the best climbing spots on the continent, colloquially referred to as 'the Yosemite of Patagonia'. There are sufficient routes for dedicated climbers to spend an entire season around Cochamó and never climb the same route twice.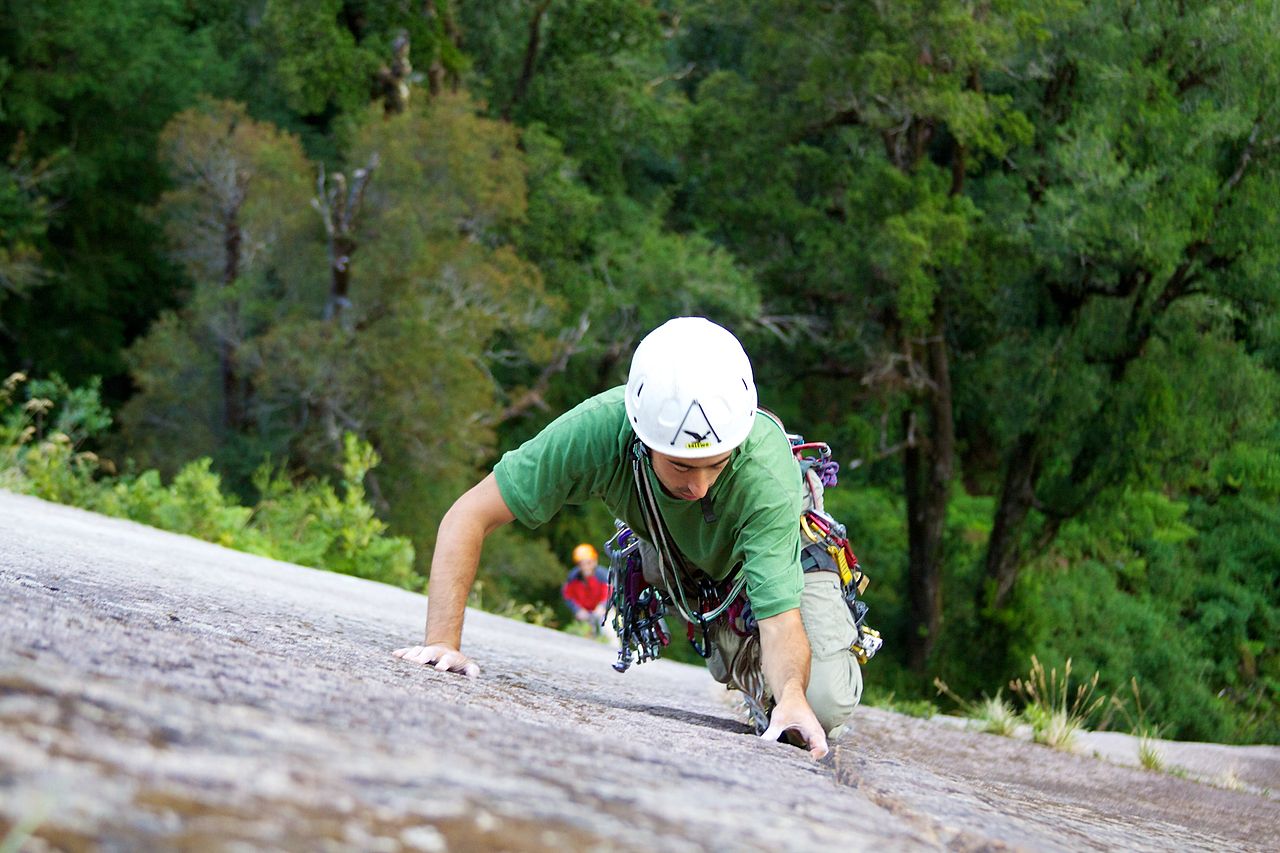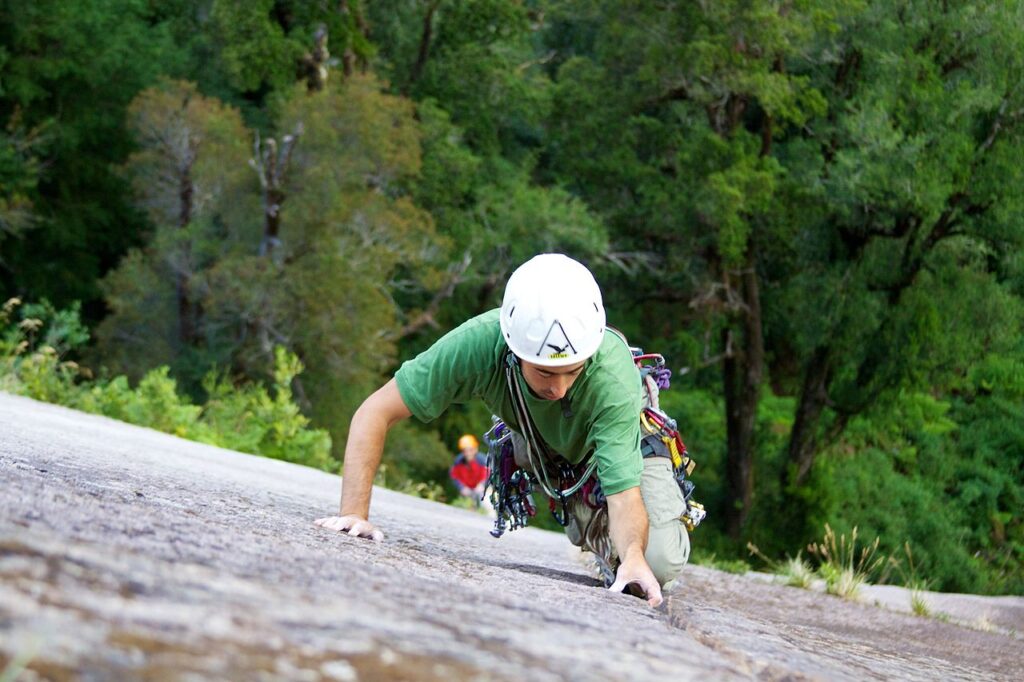 Watersports may be the principal activity in Futaleufú, but it is also possible to climb. There are also decent climbing routes around Coyhaique. Cerro Castillo offers some challenging routes for experienced climbers, as well as sport-climbing. Needless to say, the ice shelves and glaciers offer ice-climbing options for experienced climbers.
Birdwatching
The entire Carretera Austral is an ornithologist's paradise, so this is an almost unavoidable activity. Park maps generally list the most common species. The area around Coyhaique is probably the most famous place to see Andean condors. Thanks to its extensive grasslands and countless lagoons, Parque Patagonia has abundant birdlife, including flamingos, owls, condors, ibis and flightless birds such as small native ostriches. The restoration of natural grasslands and native species in Parque Patagonia has resulted in abundant wildlife and ideal nesting grounds for the condor – it is possible to see dozens of Andean condors simultaneously.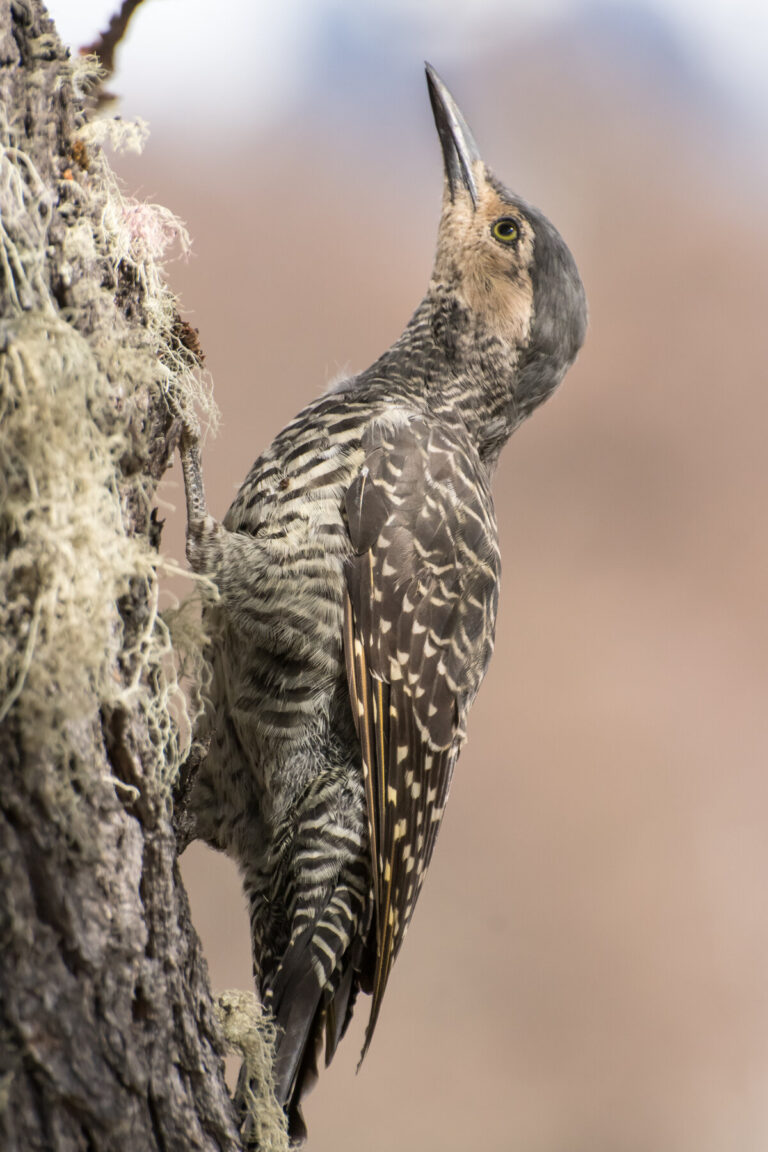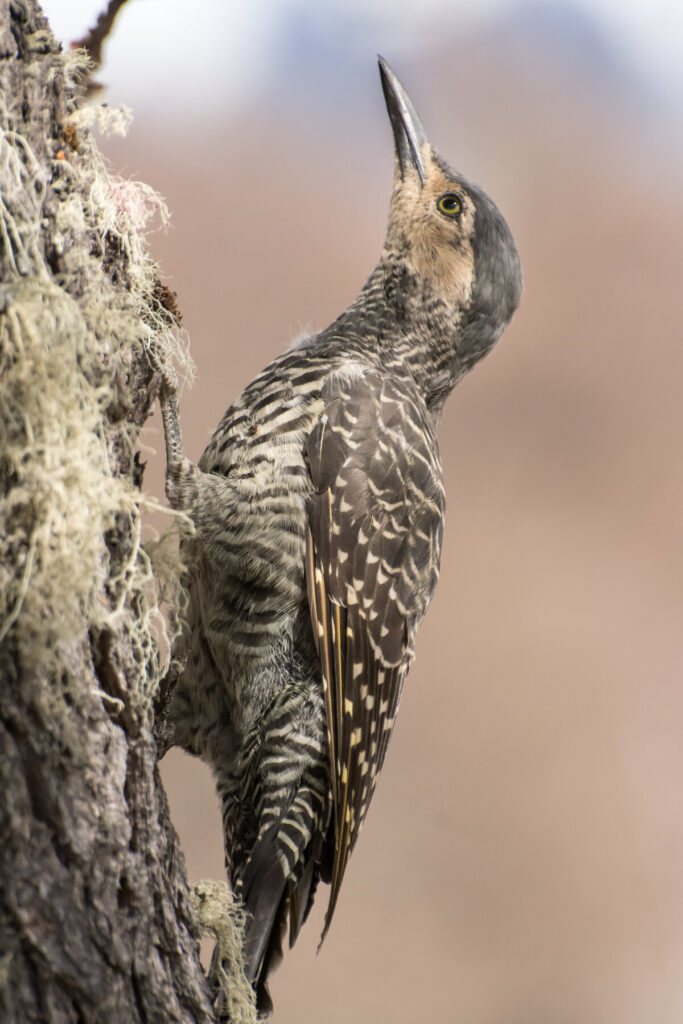 For sea birds, Raúl Marín Balmaceda is worth a visit. Villa O'Higgins offers excellent guided birdwatching treks. Penguins are most easily seen around Chaitén. In fact they can be seen along most of the coastline close to the Carretera Austral, but access can be a challenge. They have even been seen in Puyuhuapi.
Rafting and kayaking
The thundering rivers around Palena and Futaleufú are widely considered to offer some of the best white water on earth, with numerous adrenaline-filled trips possible. Most villages on lakes will have someone, somewhere, willing to rent a kayak, and many hotels will have some for guests. Renting a kayak in Puyuhuapi enables a visit to some hot springs accessible only by boat at low tide, and also to see a hidden glacier only visible from the far side of the canal.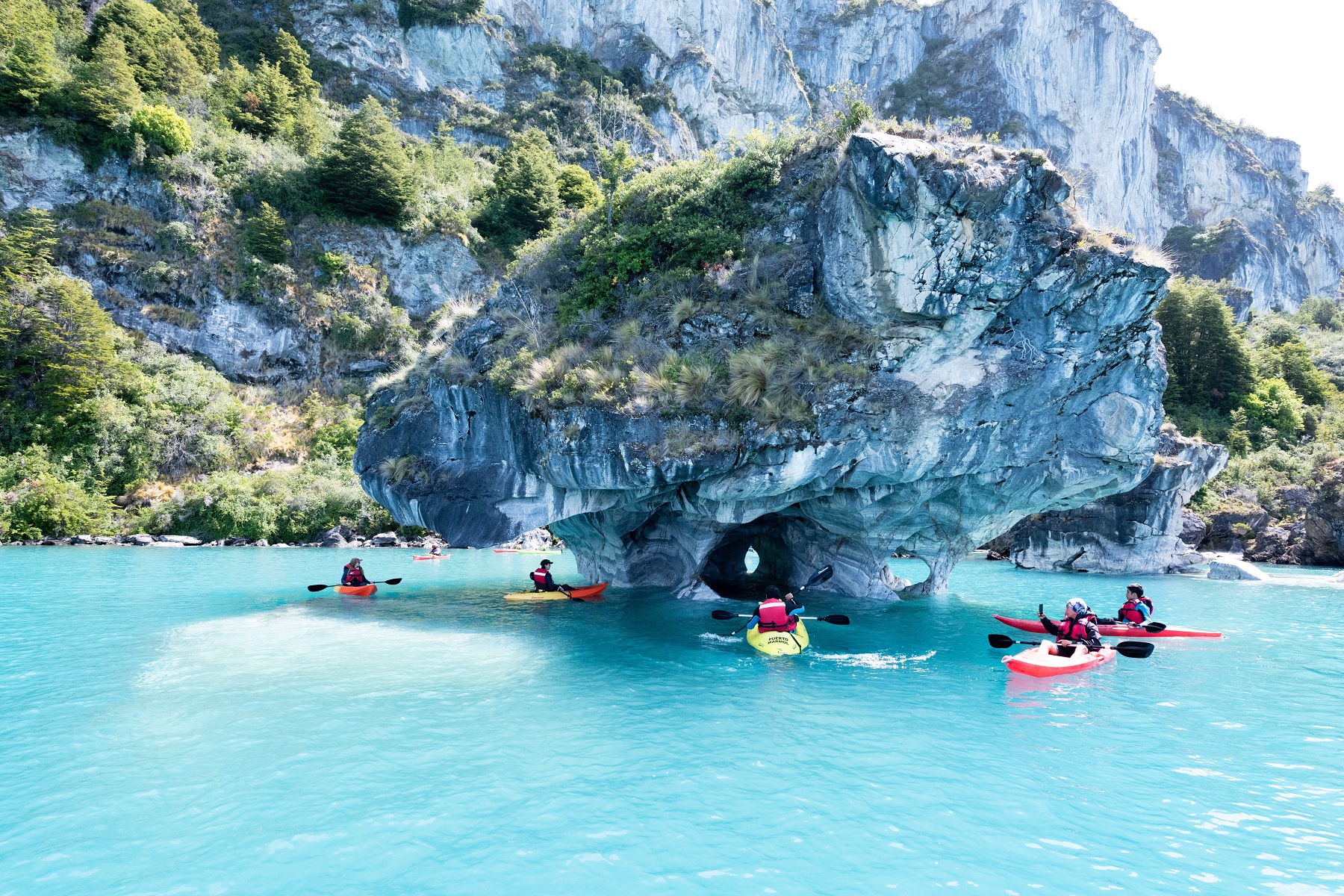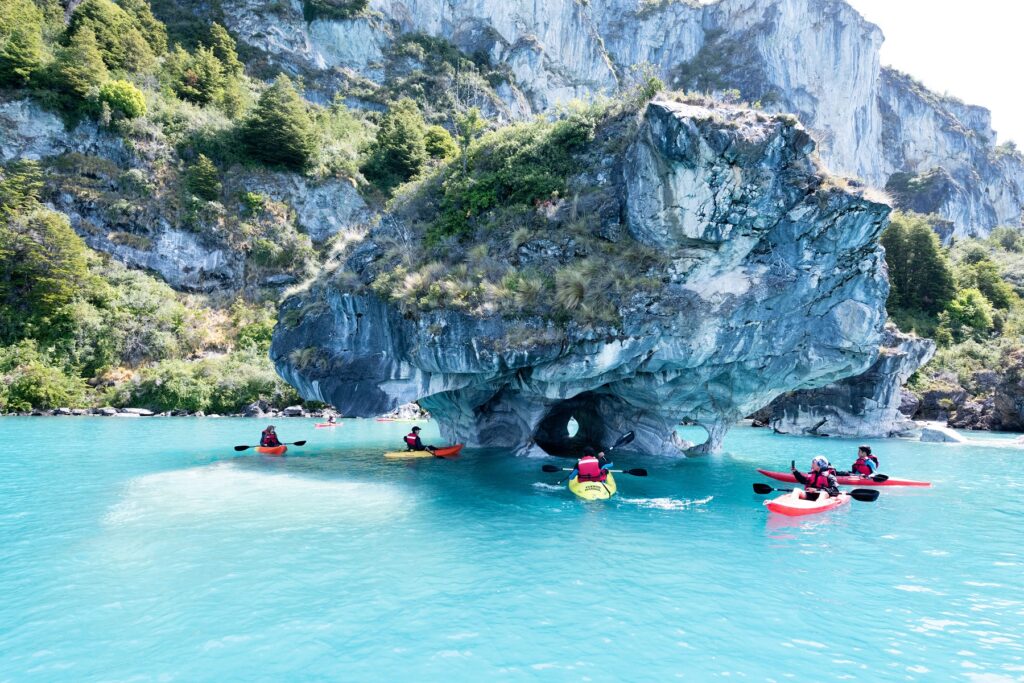 The other rafting destinations are Chaitén, Hornopirén in the north, and Puerto Bertrand along the Río Baker. Puerto Cisnes has some interesting lake- and sea-kayaking options. Obviously almost every village around the massive Lago General Carrera is suitable for a range of water activities, and most rent kayaks. Instead of taking a guided tour to the marble caves around Puerto Río Tranquilo, consider renting a kayak and spending half a day visiting the caves from Puerto Sánchez. There are countless lakes across the entire region, including around Coyhaique – the options are endless.
Horseriding
This is deeply embedded in the culture of the entire region. Most villages will have a rodeo, and the gaucho culture is very much alive from north to south. The Sendero de Chile route between Palena and Lago Verde is commonly done on horseback, as is the week-long route between Cochrane and Villa O'Higgins. Horseriding is also common around Cochrane, where inhabitants may tether their horses on the central plaza while they do a spot of shopping.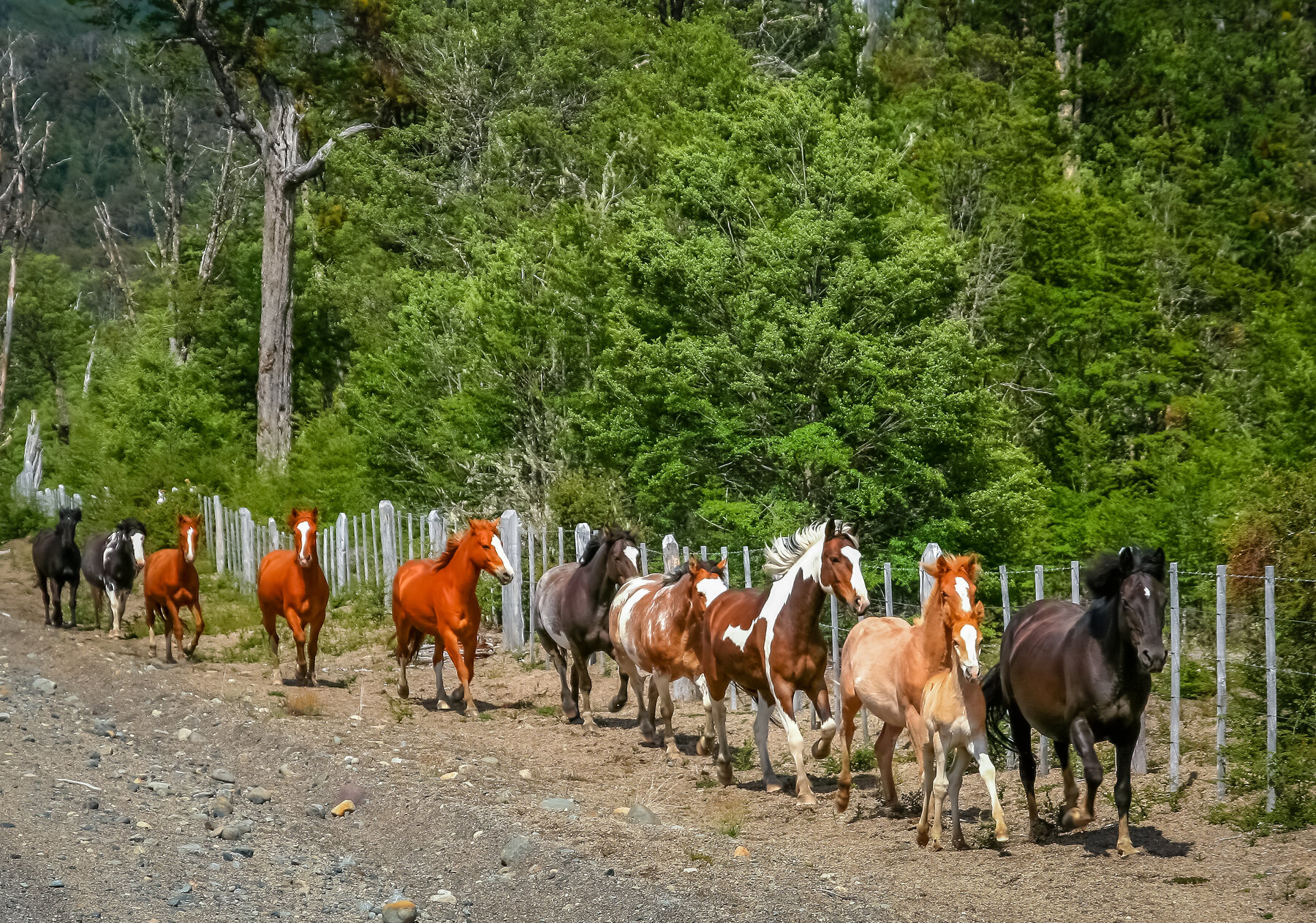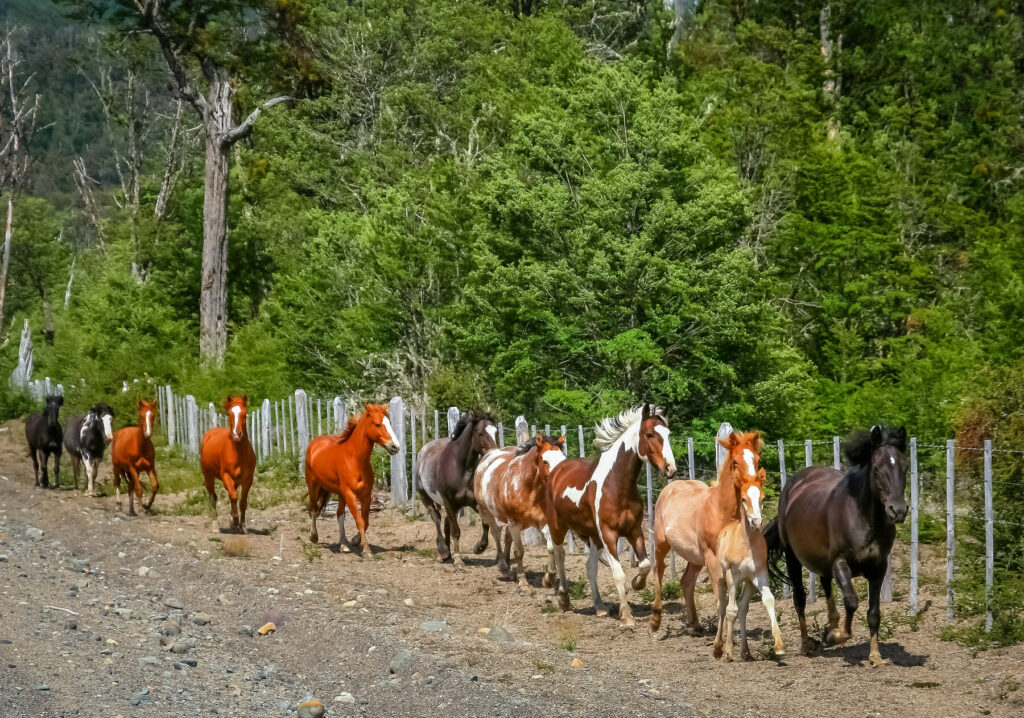 Cerro Castillo also has a number of trails and horses for rent for those preferring to ride rather than hike. The rodeo in Bahía Murta is an insight into the gaucho life, and horse rides in the region are wonderful.
Suba and free diving
Although not as common as other activities, Cochrane has an official scuba centre. It is also possible to snorkel on the Río Cochrane, one of the most pleasantly surprising activities along the entire Carretera. The crystal-clear waters of Lago Cochrane are ideal for diving, and it is even possible to take formal PADI courses there. However, outside Cochrane there is no equipment rental and diving is done entirely with your own equipment at your own risk.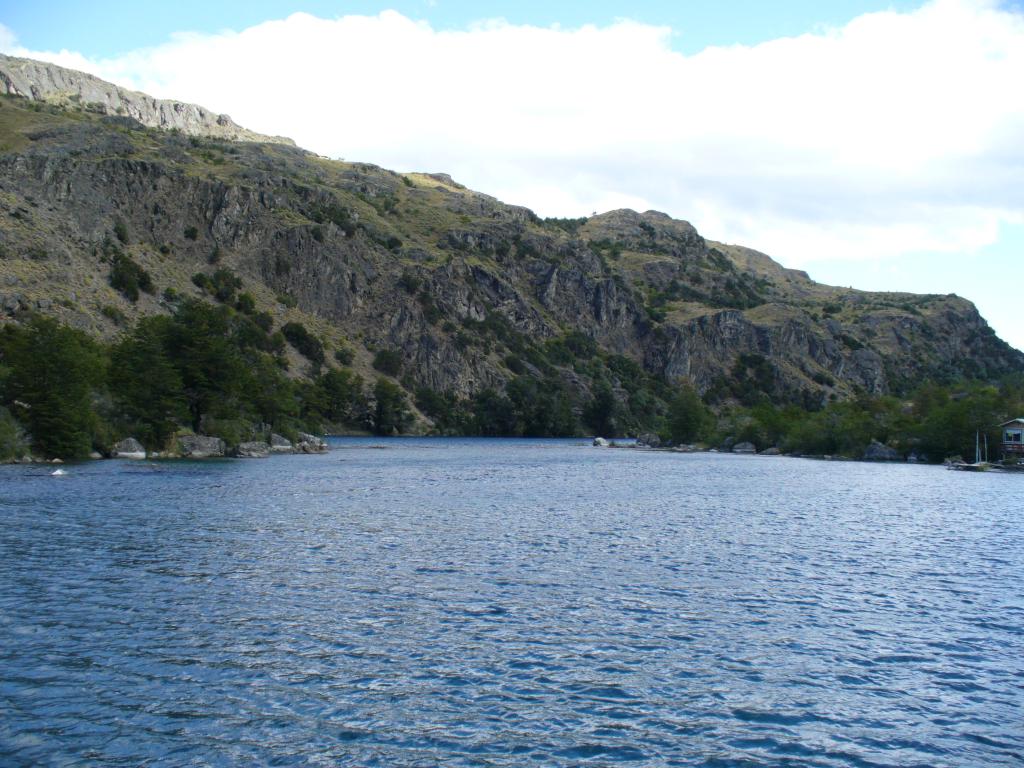 Snorkelling and free diving are thus more practical, and it is possible to explore the marble caves in both Puerto Sánchez and Puerto Río Tranquilo with a decent wetsuit, mask and snorkel. Needless to say, water temperatures are somewhat chilly; a 7mm wetsuit is probably the minimum required. Good opportunities can also be found along the coastal road to Hornopirén; along Fiordo Comau; at many places in Chiloé; at Puerto Cisnes; on the islands around Raúl Marín Balmaceda; and in the endless lakes that stretch along the entire route. There are also options to go out to sea with the traditional fishermen living along the coast to the west of Hornopirén.
Fishing
The abundant, transparent waters where trout abound, combined with the low number of fishermen, make southern Chile a sport-fishing paradise. From shallow mountain streams to huge rivers, from freshwater lakes to the salty Pacific coast, the variety and range of locations offer a number of options for all experience levels.
Most of the common species found in inland waters today were introduced from both North America and Europe over a century ago, dominating the few native species that still exist. Trout species include rainbows, brown and fontalis. Chinook and sakura are the most common salmon species. Even if you are not an avid fisherman, you will be tempted to try your luck in these legendary waters. You will probably see more fish than people!
---
More information
For more information, check out our guide: