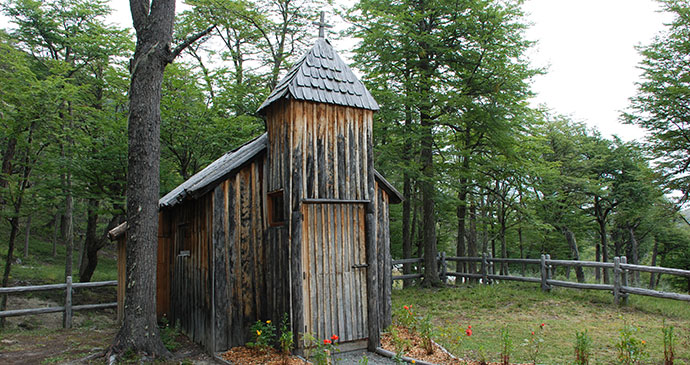 Wooden chapel in Villa O'Higgins © Hugh Sinclair
The end, or beginning, of the Carretera Austral.
The picturesque region around Villa O'Higgins is rugged – dominated as it is by dramatic rivers and glaciers, but it is also relatively inaccessible. As such, despite the ample trekking options in this area, most visitors spend their time here planning their onward journey north or south. Sandwiched between lakes, glaciers and mountains, the border crossing to El Chaltén in Argentina is one of the lesser-known and yet iconic crossings on the continent – it is also the last border crossing into Argentina along the Carretera Austral, for those without a vehicle. The border crossing is only open in the summer (November–March inclusive) and can only be used by pedestrians and cyclists.