There are many ways to enjoy Dominica, with a wide variety of activities suitable for all budgets, interests, ages and abilities. A healthy interest in the great outdoors, natural history and cultural heritage, plus a positive attitude towards a bit of exercise, adventure and excitement, will all stand you in good stead and help you to get the most out of your stay on this very beautiful and naturally dramatic Caribbean island.
Hiking
The origin of Dominica's vast network of trails was one of necessity: escaping enslavement, hunting for food, travelling between communities, going to see a doctor, visiting family, getting to school, and so on. Before there were roads, everyone had to travel from one place to another on foot, on horseback, or by boat. Despite an increasing number of cars and motorcycles on the roads these days, Dominicans who live in rural communities still tend to walk a great deal; along tracks to isolated farms in the bush, to hunt agouti, wild pig, crabs and crayfish, and to travel between villages when buses or other forms of transport are scarce or unavailable.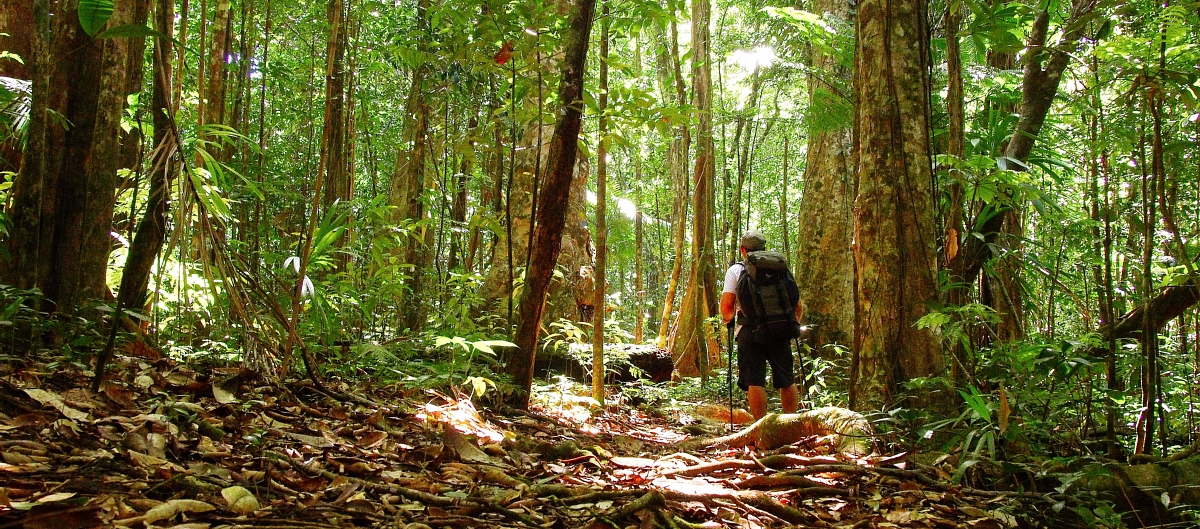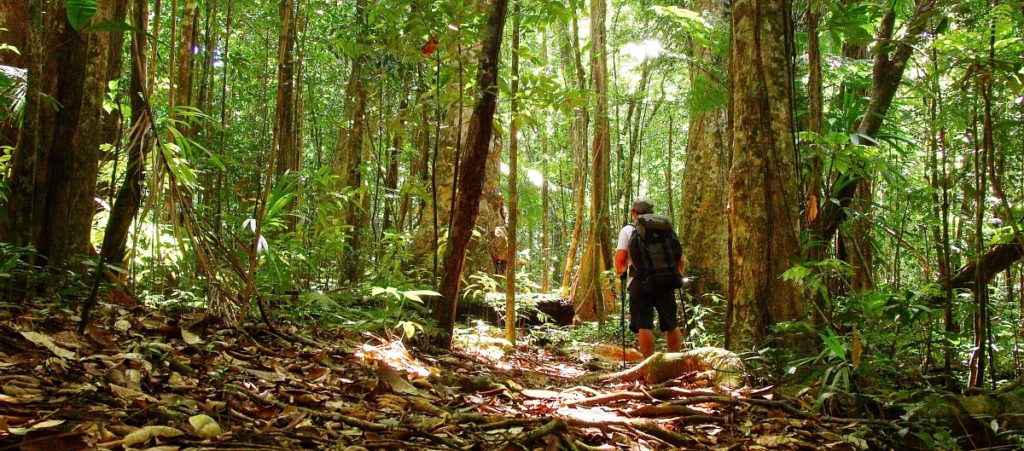 Dominica has hiking trails that suit all interests and levels of ability. The
200km Wai'tukubuli National Trail is a trek without equal in the eastern Caribbean and the island's signature hike, the Boiling Lake Trail, is on most hikers' bucket lists. Most are cleared forest, river or mountain paths with wooden steps, fougère (tree fern) logs, or simply tree roots for those places where the trail ascends, descends or passes over sodden ground. Given the climate, the number of trails and the lack of budget and resources, it is all but impossible for trails to be maintained and cleared as often as they ought, but if they are fairly commonly hiked by guides and visitors they are usually in good enough condition to follow, despite a lack of useful signage.
River tubing
River tubing has become a very popular activity, particularly as a shore excursion for people visiting Dominica by cruise ship. Sit yourself in a large inflatable tube, shoot gentle rapids, and drift sedately along a river through Dominica's beautiful forest.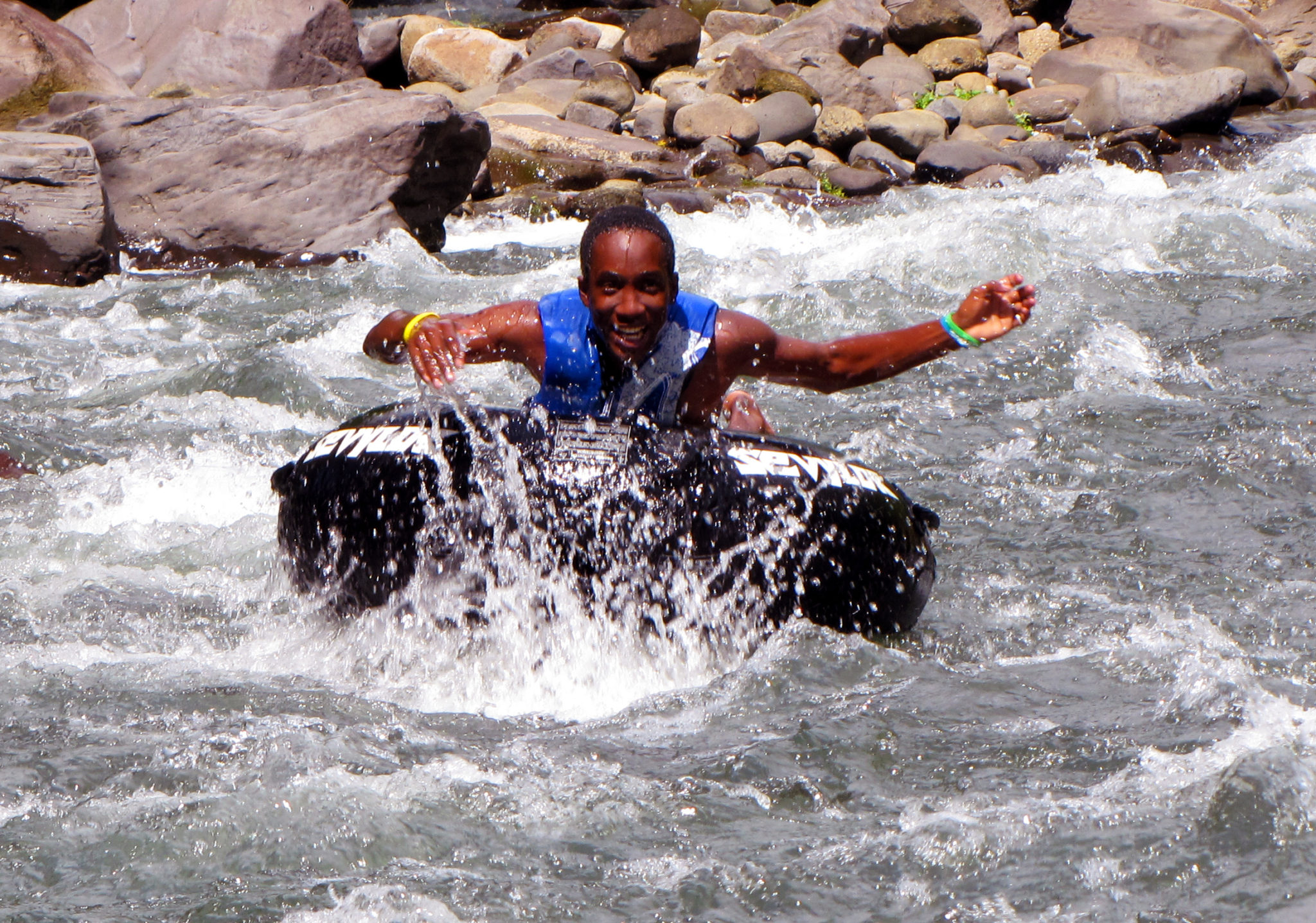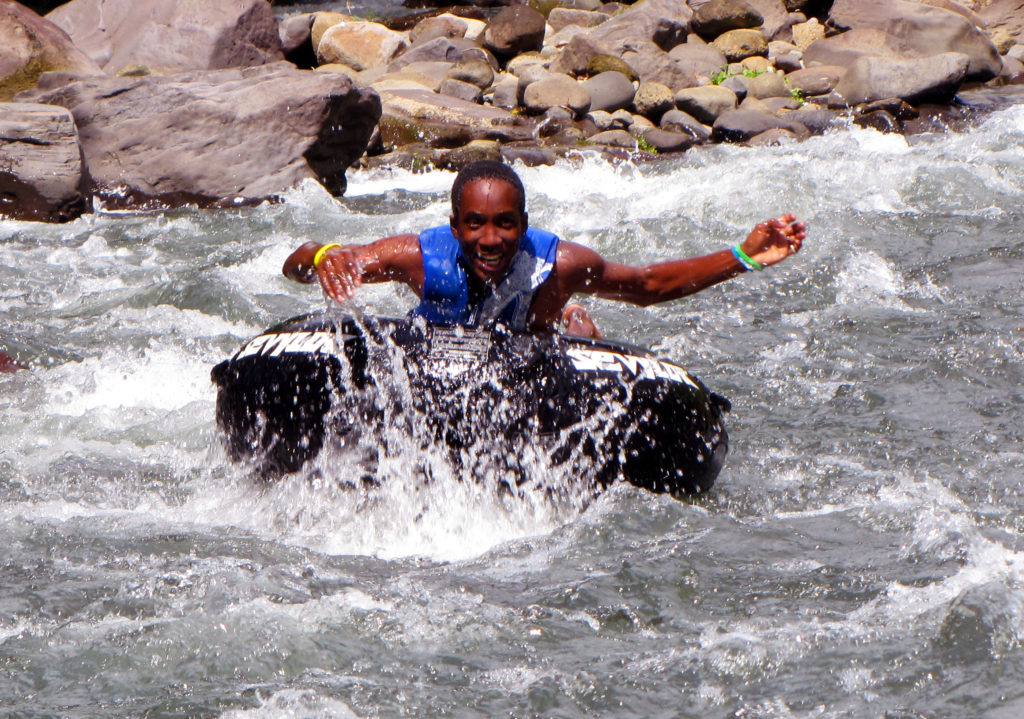 Suitable for all ages, life jackets are provided and trained guides are on hand to tell you about the area and to assist in case of difficulties. Operators have vehicles to take you to the entry point and collect you at the exit.
Canyoning
If you are adventurous and want to see and experience something very different on Dominica then you should certainly take a canyoning trip. No experience is necessary as training, along with equipment, is provided before you set off. Most canyoning takes place within the river canyon below Ti Tou Gorge, though there are a number of other exciting and challenging routes for the more experienced.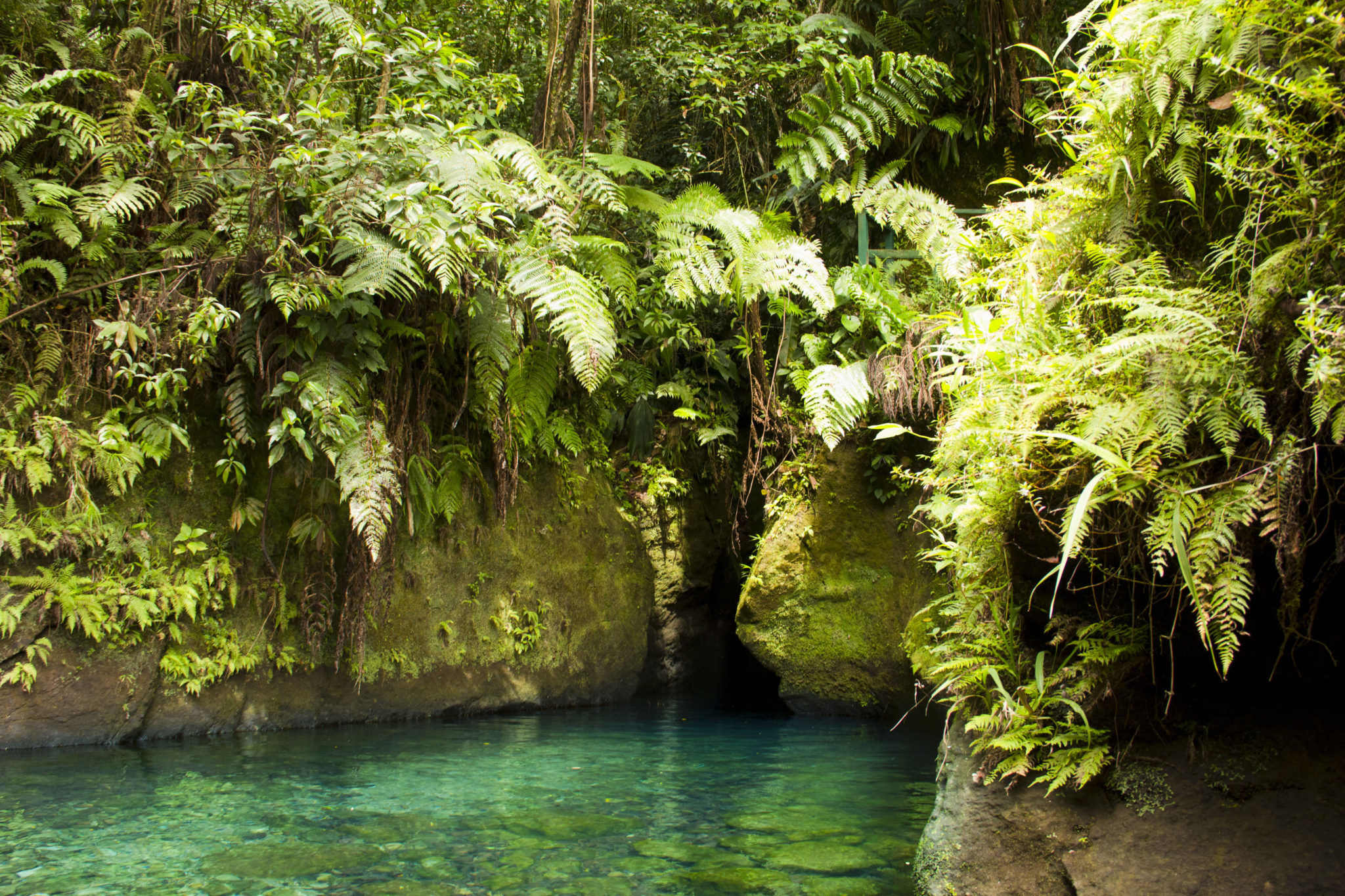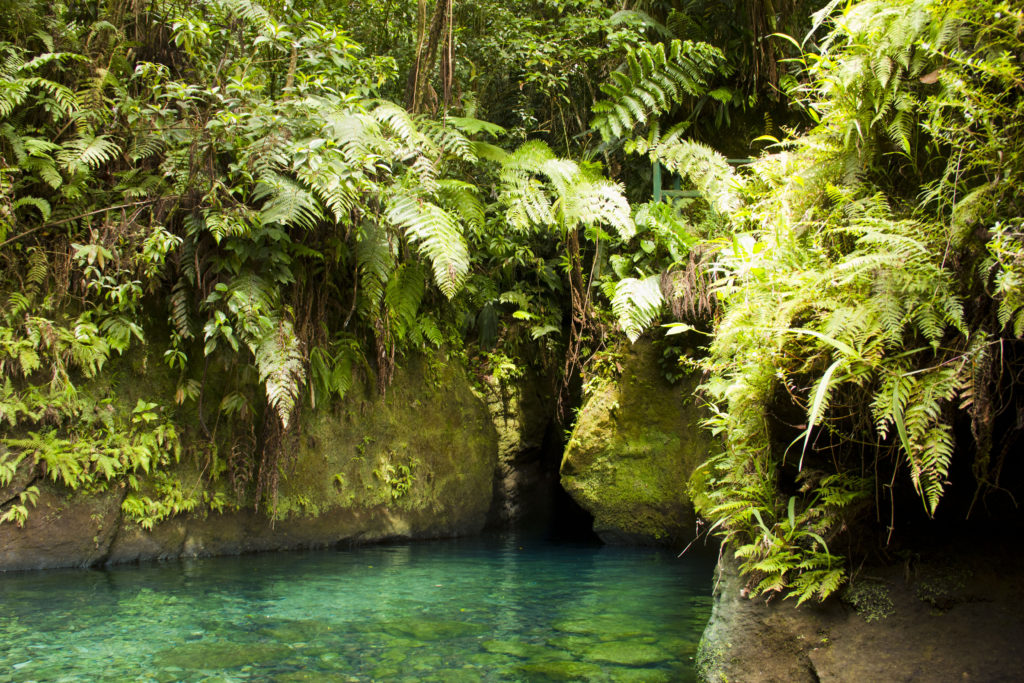 The trip involves rappelling down waterfalls, jumping into pools, and hiking the river – usually for up to 4 hours – until you reach your exit point. The waterfalls, pools and rock formations in the canyons are quite breathtaking and Cathedral Canyon, one of the last you come to, is one of the most naturally beautiful places on the island. Highly recommended.
Fishing
While the seas have provided the people of Dominica with food and nutrition since the earliest settlers arrived, the recreational aspect of fishing is so far rather underdeveloped. Doubtless as Dominica's tourism industry grows, more sport fishing operators will emerge to offer visitors a chance to catch some of the marlin, bonito, skipjack, dorado (mahi-mahi), tarpon and mackerel that can be found in the island's offshore waters.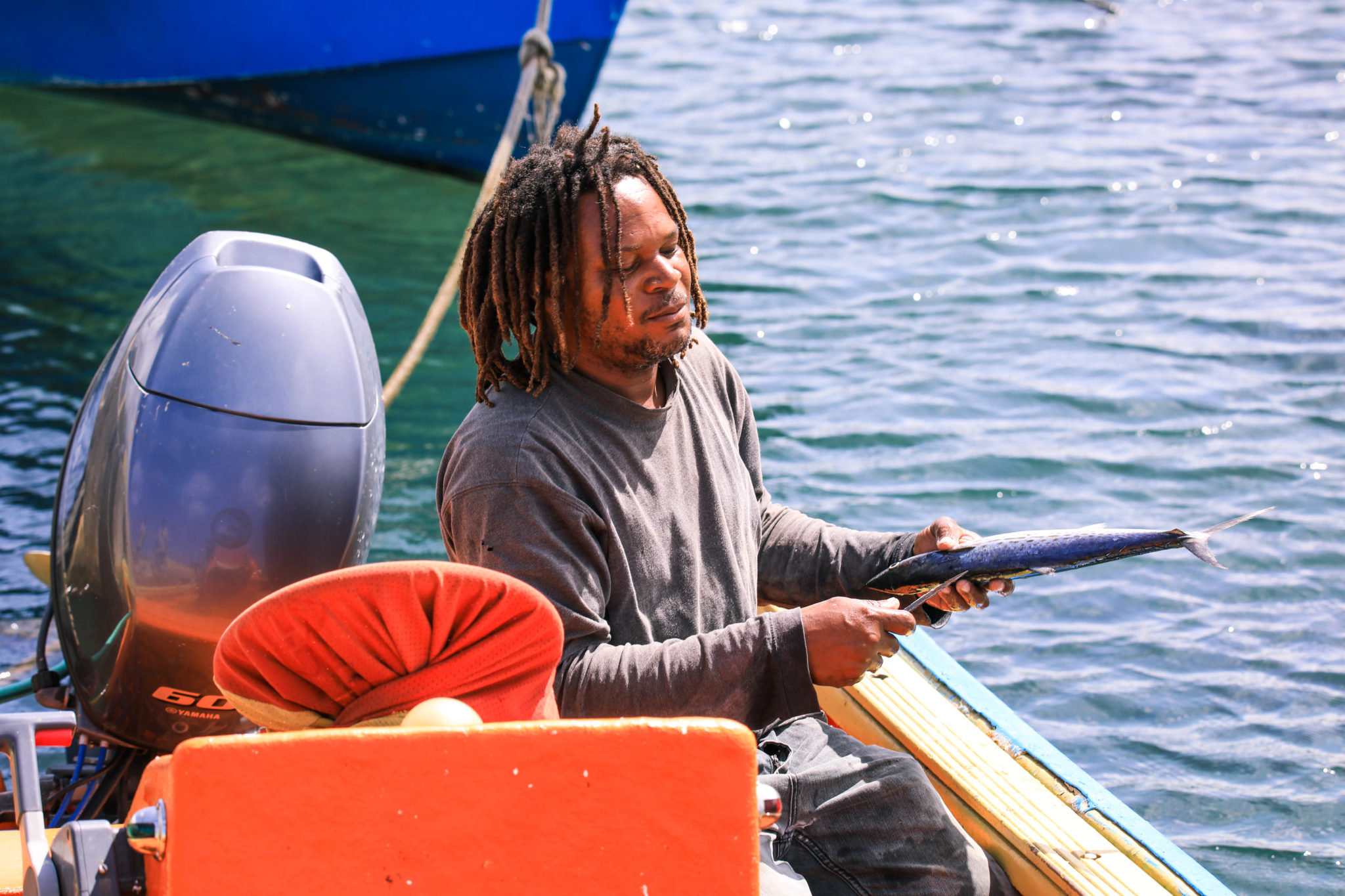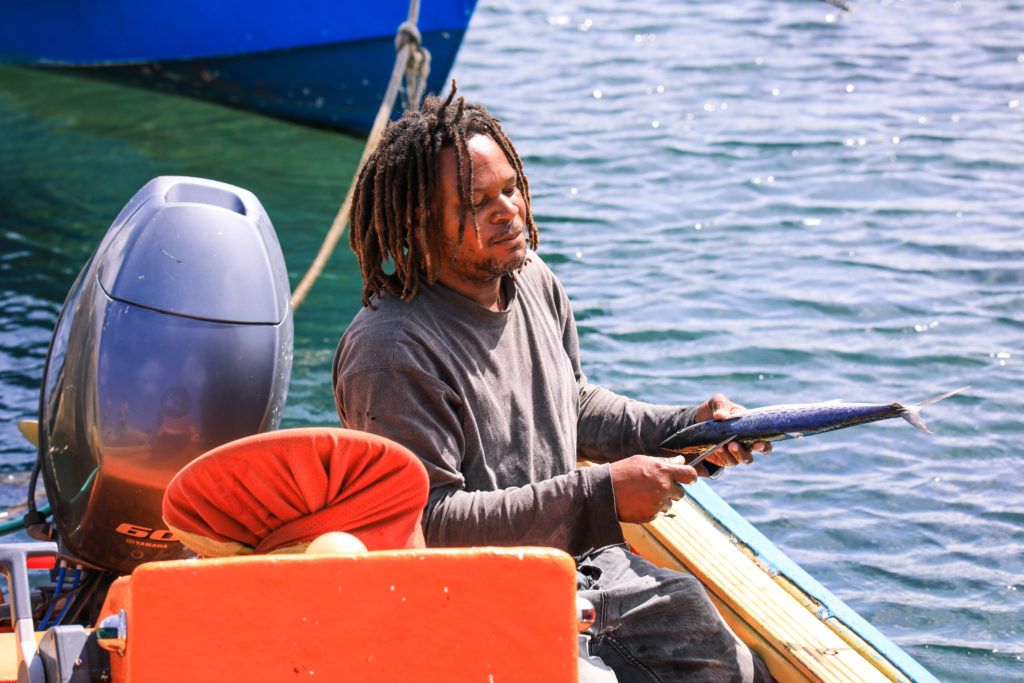 Shore fishing is definitely possible and, if lucky, you may be able to catch snapper, jacks or kingfish. You do not need a permit for this. River fishing is restricted to residents, and only at certain times of the year. It is always worth checking with your hotel to see if they know any local fishermen who could take you out with them on an inshore trip, perhaps followed by a barbecue on the shore – if you catch anything, that is.
Scuba diving
Dominica has gained an international reputation for excellent scuba diving and it is a popular destination for marine biologists, oceanographers and underwater photographers. Conditions are usually quite easy, with little or no current and rarely any surface chop, visibility is normally excellent, and there are lots of small marine creatures, fish, hard and soft corals, as well as spectacular underwater topography to see.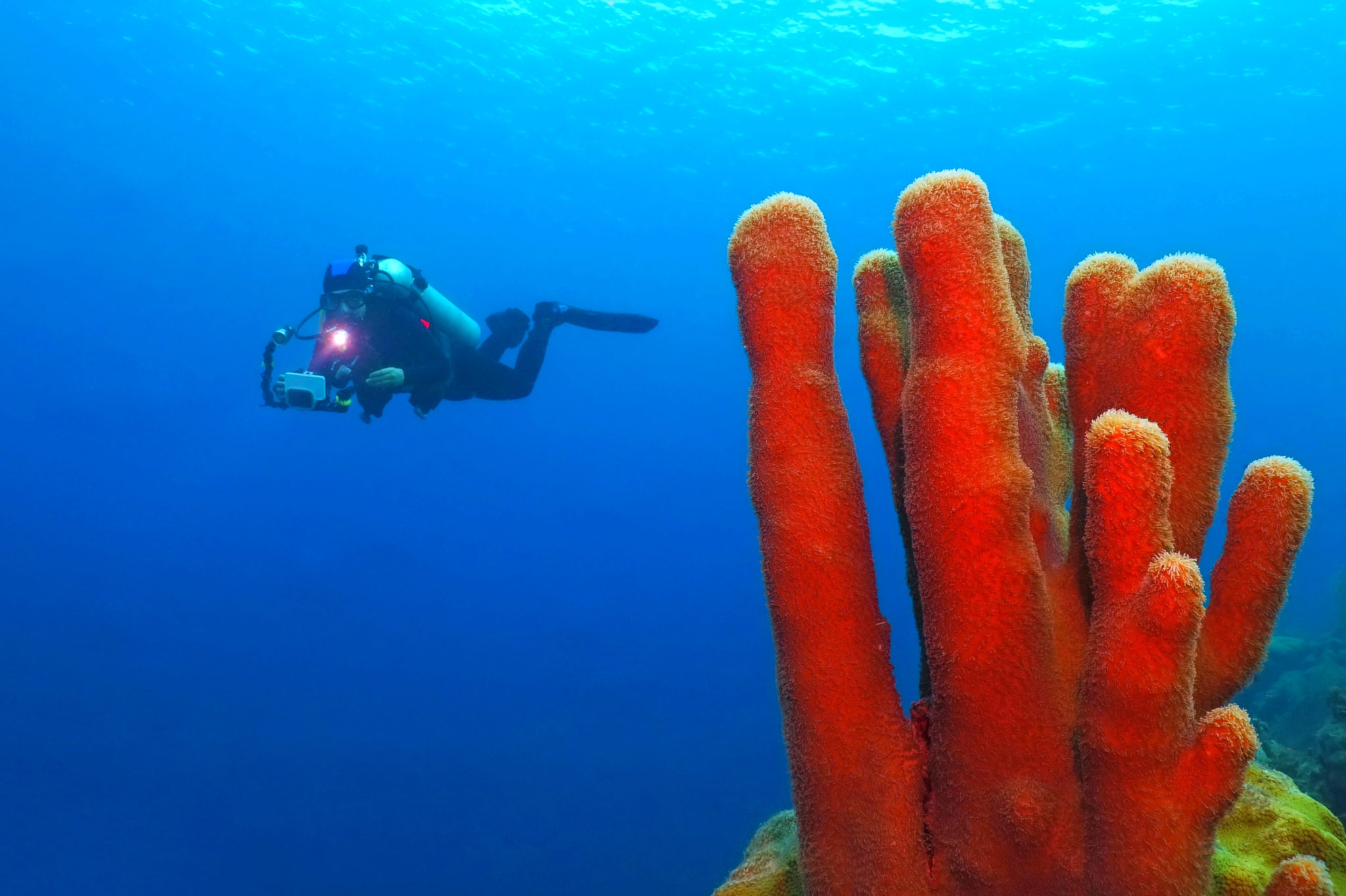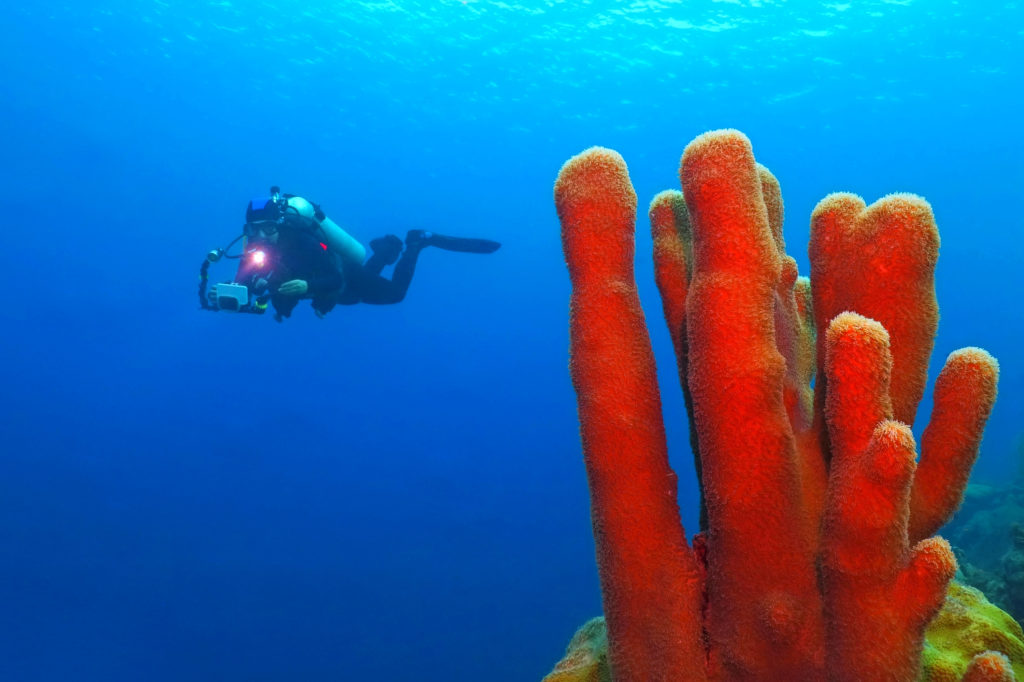 These conditions also make it a great place to take a certification course or to do an accompanied try-dive. Most dive centres have in-house professional instructors offering a range of recreational and speciality dive courses. All scuba diving on Dominica must be undertaken via one of the island's dive centres and is usually from a boat. You cannot independently rent tanks and drive yourself to a dive spot. Certified divers must remember to bring their certification card.
Snorkelling
There are some nice sites around the coast for snorkelling. Shallow reefs are alive with hard and soft corals and an abundance of colourful fish. Conditions along the west coast are usually very calm, making snorkelling a fun activity for both those who have done it before and those trying it for the first time. Snorkelling can be undertaken independently from the shore or from a boat with all of the island's scuba diving operators.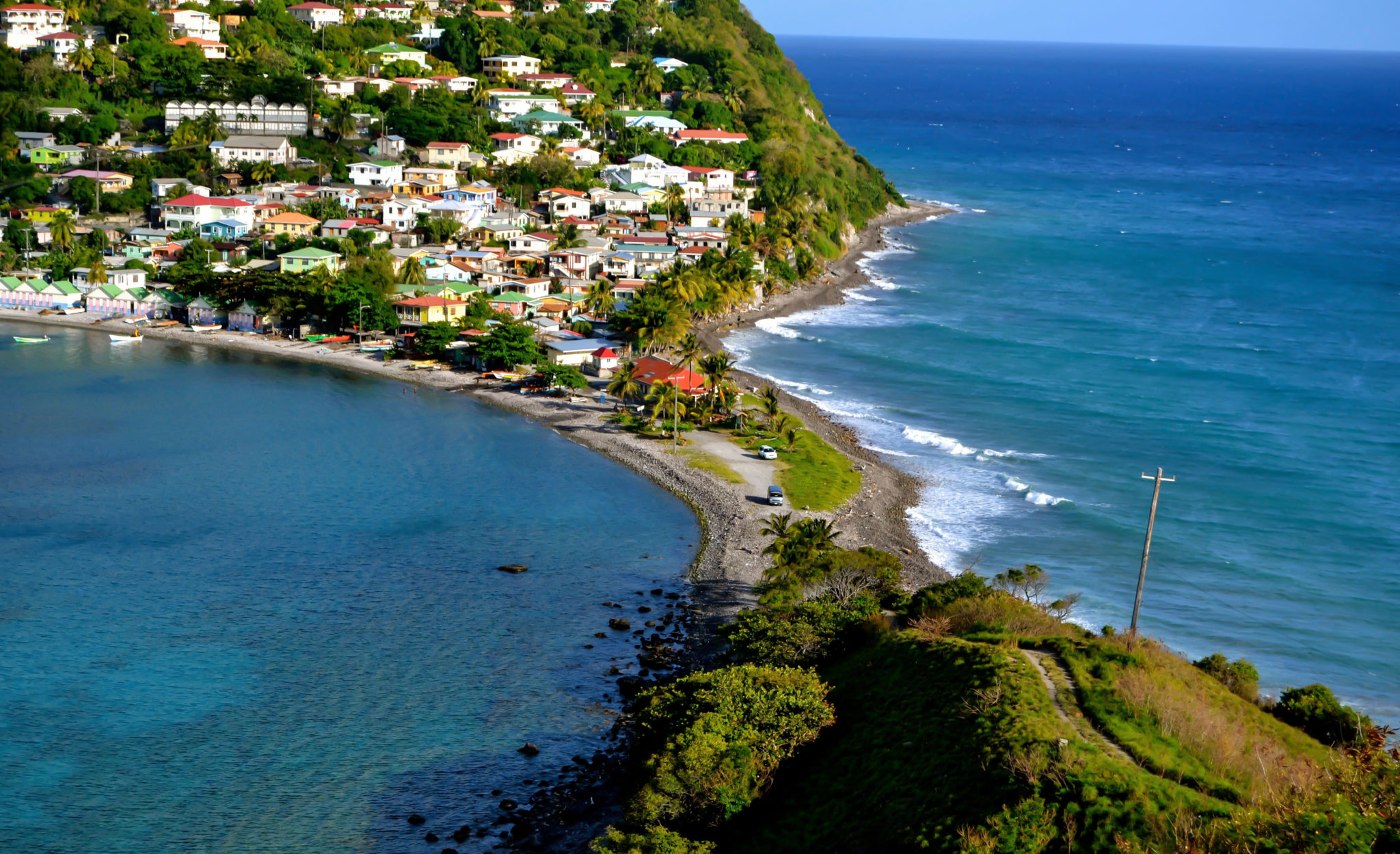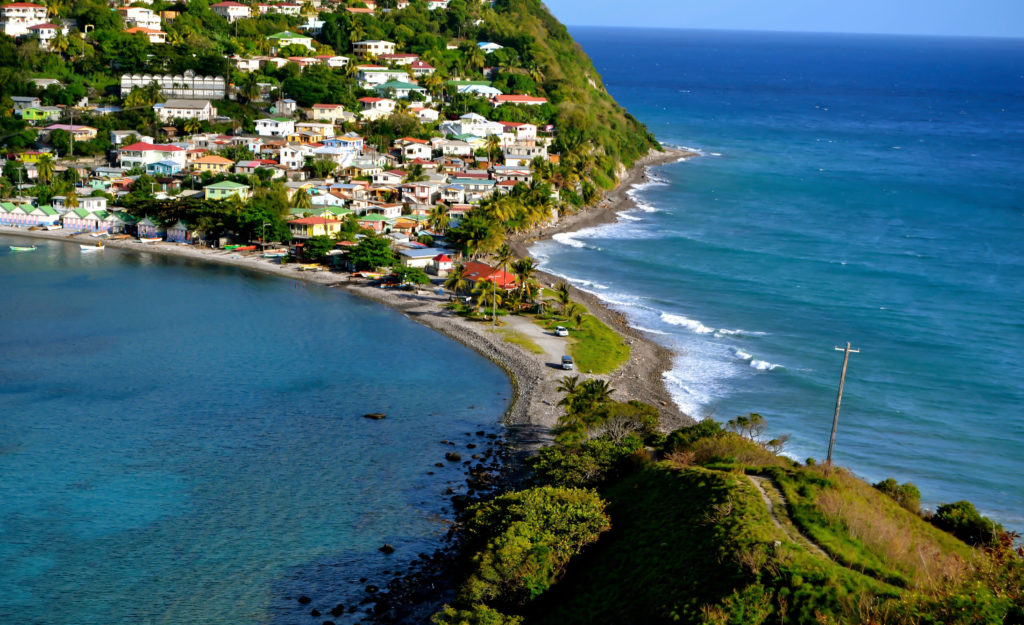 Popular sites accessible from the shore include the sheltered drop-off at Scotts Head and the shallow fumaroles at Champagne Reef just to the south of the village of Pointe Michel. Along the west coast near Salisbury and Sunset Bay Resort there are shallow reefs for snorkelling, and in the north snorkelling is good around the Cabrits and in the sheltered Toucari Bay.
Whale watching
Sperm whales breed in the waters around Dominica and therefore sightings of these magnificent creatures are common. Pilot and humpback whales are also frequently encountered, as are large playful pods of spinner, Atlantic spotted and bottlenose dolphins. Though dolphins can sometimes be seen from the shore, a boat excursion increases the likelihood of sightings, and close encounters with dolphins and whales are experiences treasured by many.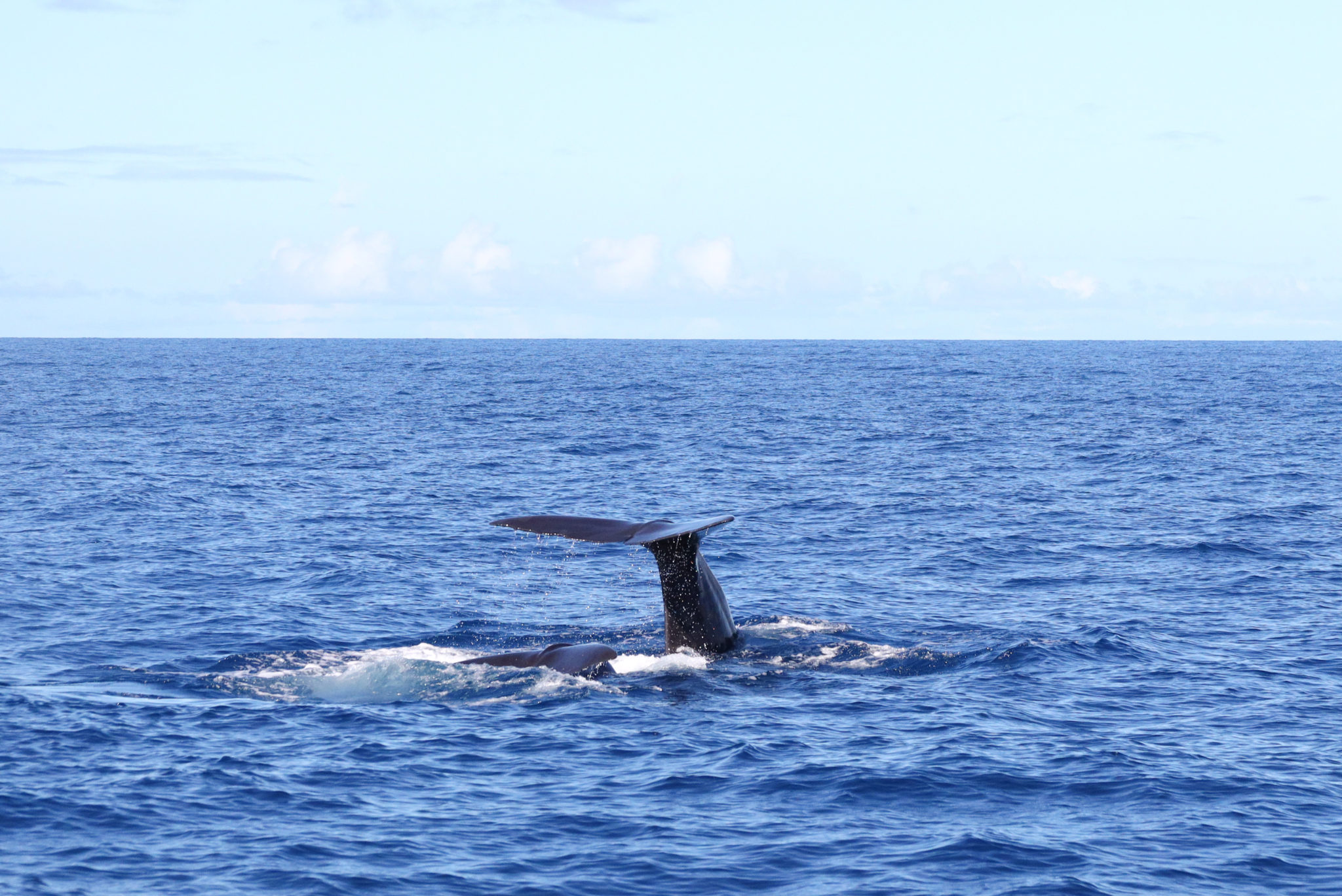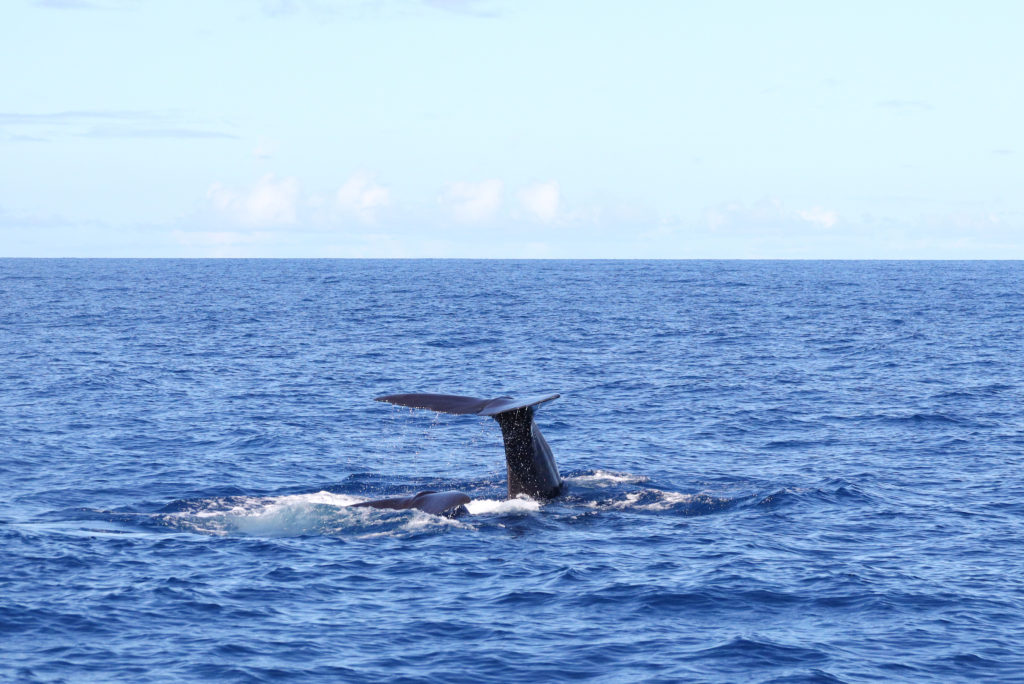 Nevertheless, before opting for a whale-watching trip, you should be aware that there are absolutely no guarantees when it comes to sightings. Operators reasonably claim success rates of over 80% but it is possible for a whale-watching excursion to become simply a rather expensive boat ride. Be ready for this. Your boat captain and his crew will do their best, but if whales are not around or are travelling fast, it may just be one of those days.
Excursions usually take three to four hours and include refreshments. Sea conditions along the west coast are usually calm but if you are prone to seasickness, please take some medication ahead of your trip.
Birdwatching
Most organised birdwatching tours will incorporate the Syndicate Nature Trail in the Morne Diablotin National Park or part of WNT segment 10. This region is the primary habitat of the endangered sisserou parrot. The gently undulating Syndicate Nature Trail passes through a lush rainforest habitat and the reception centre (if open) has washroom and refreshment facilities.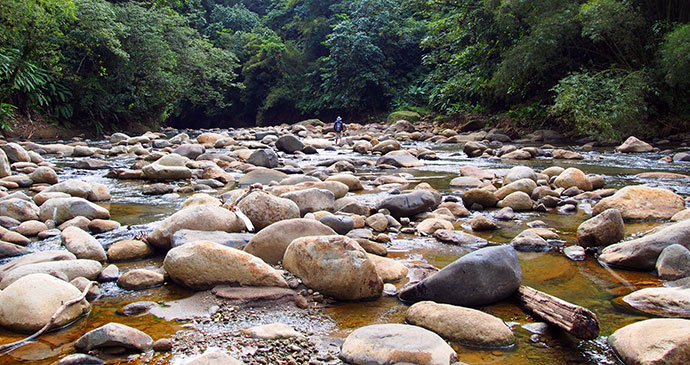 The lookout points across the Dublanc River valley offer good opportunities to see parrots in flight. The best time to go birdwatching here is early in the morning or late in the afternoon. Also in this region is the short trail to the Syndicate (Milton) Falls. The trail is also a good place to see and hear parrots.
More information
For more information on Dominica's unmissable outdoor activities, check out our guide: