Whether you are looking for a bench with a view or a grassy meadow with a stream, you can find it on Exmoor. And everyone you talk to has their own favourite. Here are a few picnic places on Exmoor that local people have recommended, listed from west to east.
Watersmeet
Park in the linear car park on the A39 and walk down to the river or leave your car in Lynmouth and walk up river. There are grassy banks to sit on, even the odd bench.
Lots of water to splash about in and a National Trust tea shop, in case you forgot the picnic!
Countisbury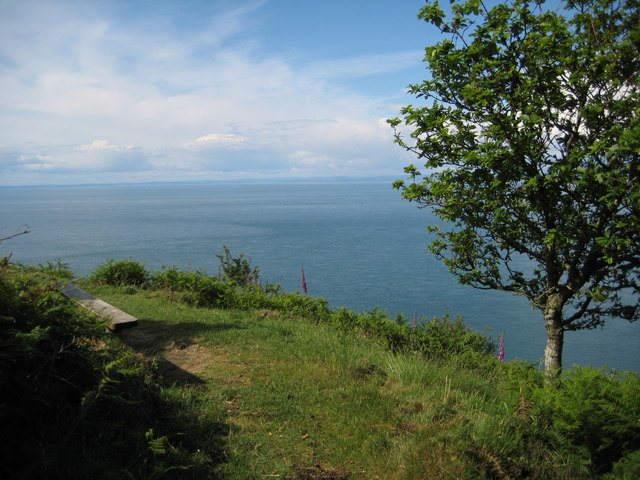 Park in the car park by the Blue Ball pub on the A39 and walk seawards past the church. Here there is a long grassy bank and a 180º view. Pick a calm day.
Robber's Bridge
A little way south of the A39 and east of Oare, again with a lovely river and views down the Doone Valley.
Allercombe Meadow
Set off the road between Webbers Post and Cloutsham, this sheltered meadow is ideal for picnics. There is room enough for a game of French cricket and a lovely stream to dip in, to paddle in, or to dam.
Webbers Post
South of Horner and Luccombe, Webbers Post has easy parking, benches and a huge view over the Holnicote estate.
Walk a little way north from the parking to find the Wind and Weather Hut, handy for shelter on a windy day. This is a good place for flying kites.
Horner
This small village southeast of Porlock has a good car park with toilets and picnic benches. The village green is a favourite picnic spot with a shallow stream, ideal to play in. For the more adventurous, head into the ancient woods and find your own shady glade.
Bossington
This beautiful village east of Porlock has picnic sites by the car park – benches, toilets and even two barbecues. There is a river to play in.
It is an easy stroll to the pebble beach or up on to Hurlstone Point – more benches and stunning views.
Bury Castle
Slowly climb from Selworthy or walk across from the North Hill road. There is little left of Bury Castle but you can picnic amongst its grassy banks and enjoy spacious views. A great place for hide and seek!
---
Want to learn more about Exmoor? Check out our Slow Travel guides: