How did it all begin, nearly 50 years ago? How did a young adventurer happen to found what would become the world's leading independent guidebook publisher?

It's quite a story, as colourful and entertaining as Hilary Bradt herself.

In the first instalment in this series, Hilary takes us back to the very beginning – to 1972, when she embarked on an 18-month backpacking trip around South America with her then-husband, George. While drifting on a riverboat on the Amazon, they passed the time by writing a guide to what they'd seen and done – the so-called 'Little Yellow Book' – and the seed of Bradt Guides was sown.
It began in the USA
My (ex) husband George is American. We met in Boston and our romance was ignited by our fascination with the wider world.
Not travel, per se, because in 1972 George had done very little overseas travel, but he would take off each summer to go backpacking – in the American sense, spending weeks at a time hiking mountain trails throughout the US and pitching his tent where the mood took him.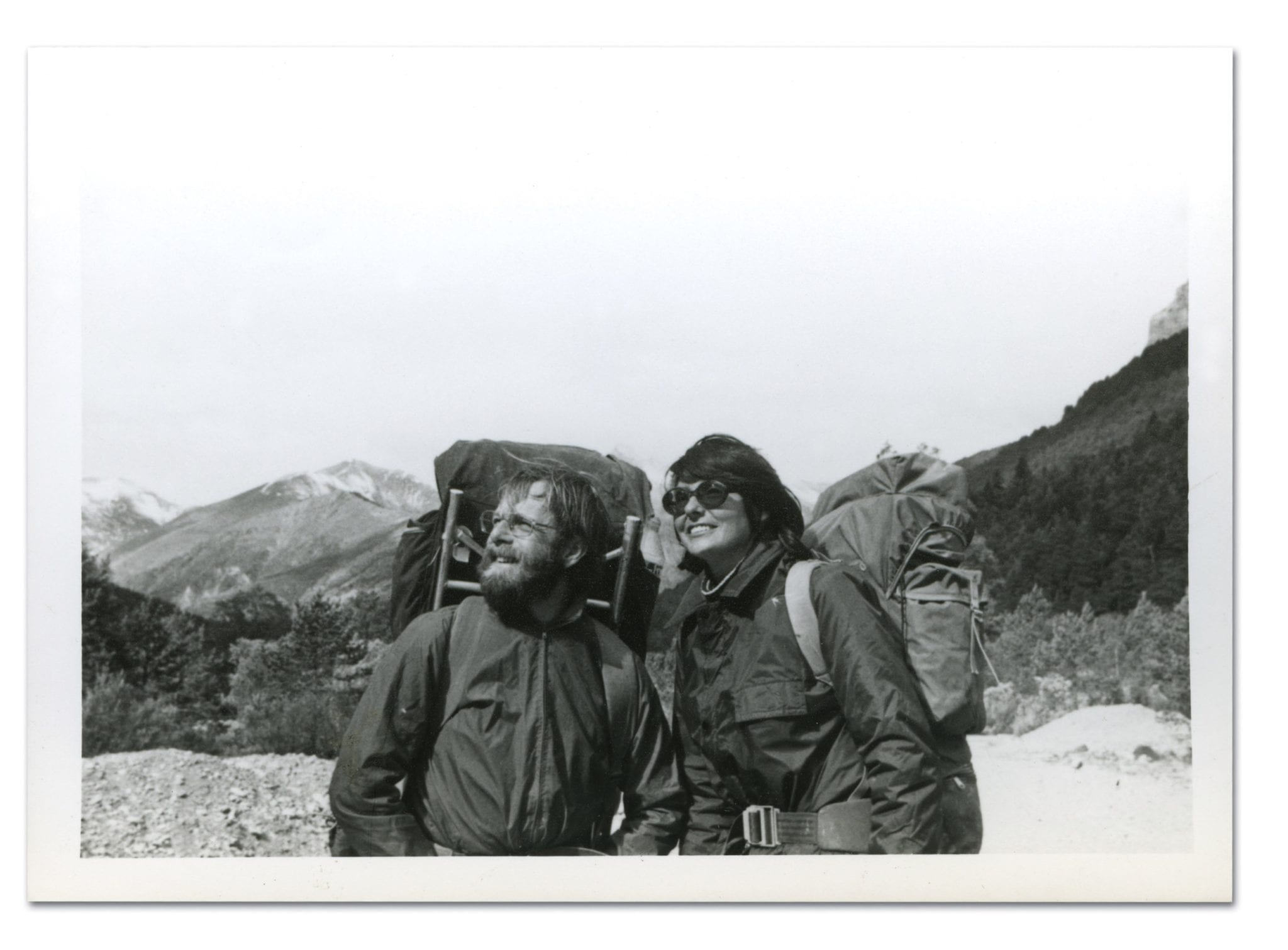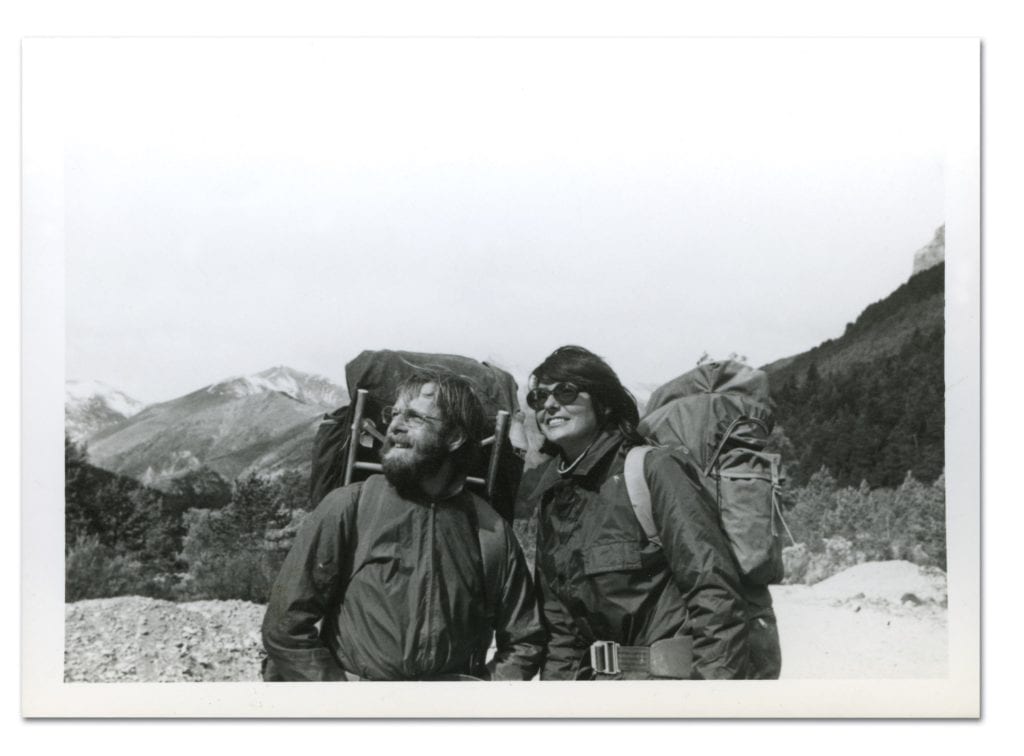 He loved natural history, and one of the places we talked about on our first date was the Galapagos Islands. I had already spent four months in South America, travelling from San Francisco, where I lived, to Peru and down the Amazon as far as Manaus. We agreed, after some argument, to compromise.
George would come to South America providing I agreed to buy a backpack. On my previous trip I'd brought a soft bag, rejoicing in the fact that I had vowed never to walk anywhere again after a childhood of being dragged up Welsh and Scottish mountains by my parents.
Our 18-month trip through South America was financed by our marriage. We celebrated our union in Harvard Garden with a potluck meal afterwards – the guests each provided one of the dishes and we organised a roast sucking pig. It was a wonderful feast. Instead of wedding presents we asked people to sponsor different aspects of our planned trip. US$100 provided a day in the Galapagos Islands and, at the other end of the scale, US$5 a hot shower or a bribe to keep out of jail. The US$1,800 we received in total financed our trip until we could start earning by teaching English (first in Lima, then Buenos Aires, then Rio de Janiero). In return the gift-givers received a detailed letter describing the pleasure their allocated present had given us: the wonderful hot shower after ten days of hiking, or an extraordinary day in the Galapagos. Thus I honed my writing skills and learned to 'paint the picture'.
The Little Yellow Book
We discovered our first trail in Peru. A run-down hotel in the Cordillera Blanca had an old 1930s German map on the wall. It showed a trail leading from the village of Olleros to the town of Chavin. George wanted to give it a go. I was less enthusiastic.
It took two days, and we found our way by asking the astonished locals. It was glorious, and the sense of wonder and achievement when we emerged at the road leading to Chavin was the seed for further explorations. We found an old Inca trail leading to Machu Picchu and a stunning paved pre-Inca route over the Andes and into the jungle in Bolivia.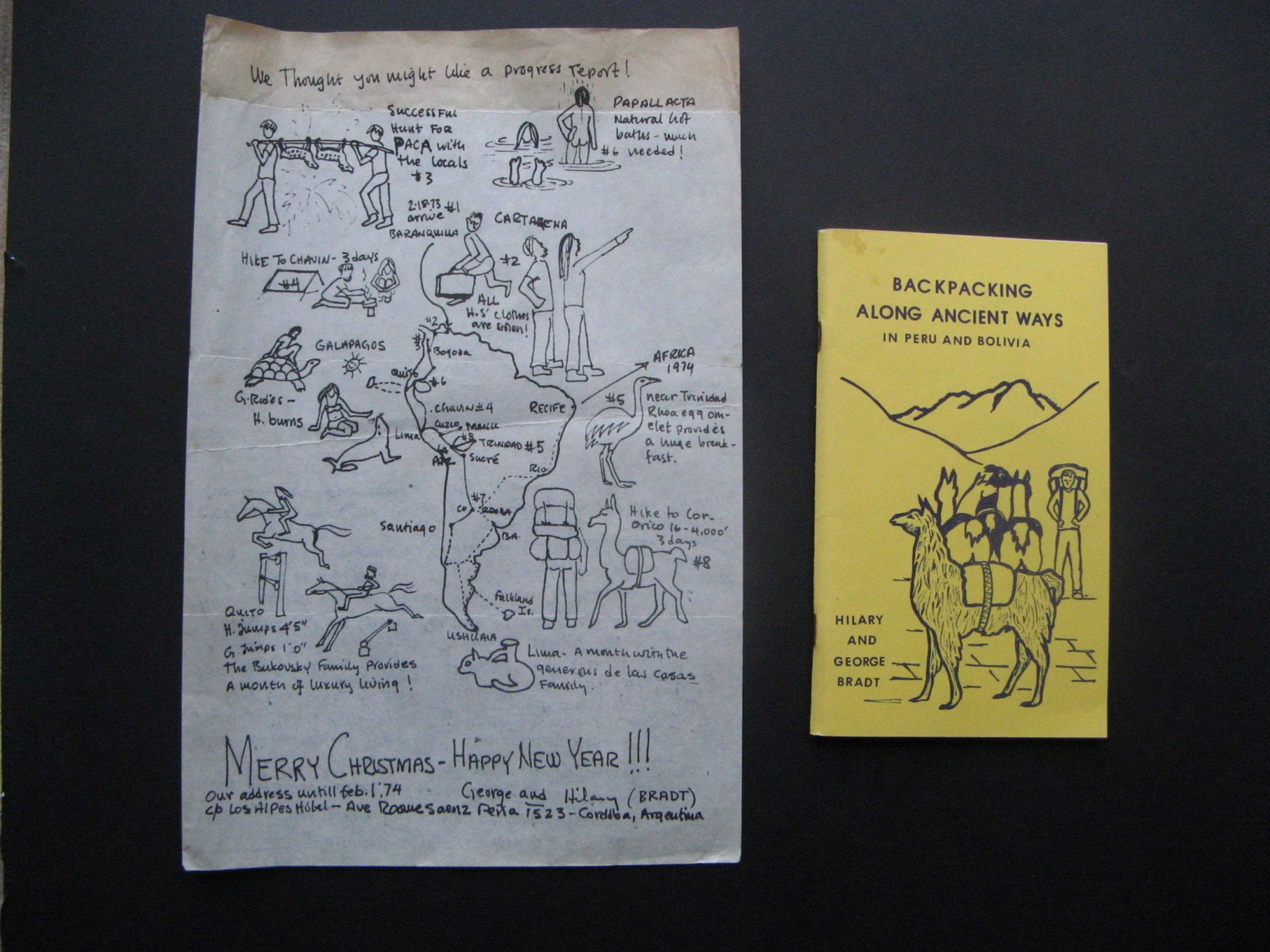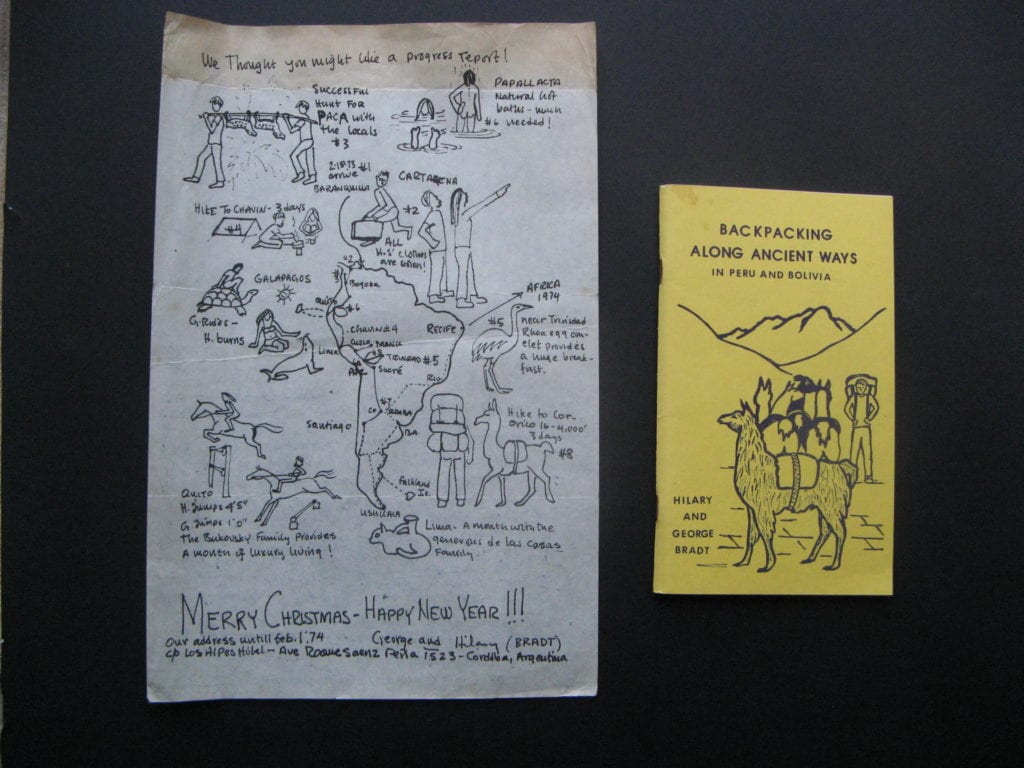 That was where we decided to write down our experiences and send the notes to LL Bean, where we had bought our backpacks and a heap of freeze-dried food. This evolved into the decision to write a little book for the benefit of future hikers.
We wrote the book in our hammocks on a river barge floating down a tributary of the Amazon in Bolivia. No maps, and only as accurate as our memories provided. When we disembarked at the jungle town of Trinidad (not the island), we learned that the only way of leaving was to fly. And there were no planes for four days.
George found a typing school and arranged to go there in the evenings and use one of their typewriters (I couldn't type in those days). We mailed the typescript to his mother in Boston who retyped it, with fewer spelling mistakes, took it to a printer and printed 1,000 copies. She sold some to the local bookshop (the Harvard Coop) and others mail order as word got around. It cost US$1.95 and we made a profit of US$200. Fantastic!
Backpacker's Africa
Time passed. After 18 months travelling and teaching English in South America, I flew to South Africa where I already had secured a job as occupational therapist in Cape Town. George stayed behind in Rio since he had a lucrative position teaching English.
When he joined me six months later we stayed a further year, saving money for our planned backpacking trip through Africa. George got a job in a bookshop, I continued as an OT, and we cut our food bills down to almost nothing by foraging for mushrooms every weekend. Sunday and Monday we'd eat them fresh, Tuesday and Wednesday curried.
The 11-month journey by public transport and hitchhiking through the often volatile countries of southern, east and northeast Africa formed the basis of our next book. This time, we were more careful to take proper notes and even, occasionally, draw some maps. We were arrested three times and had a few worrying moments. Quite long moments. But it solidified our love of Africa and is the reason that Bradt has led the field in African guidebooks.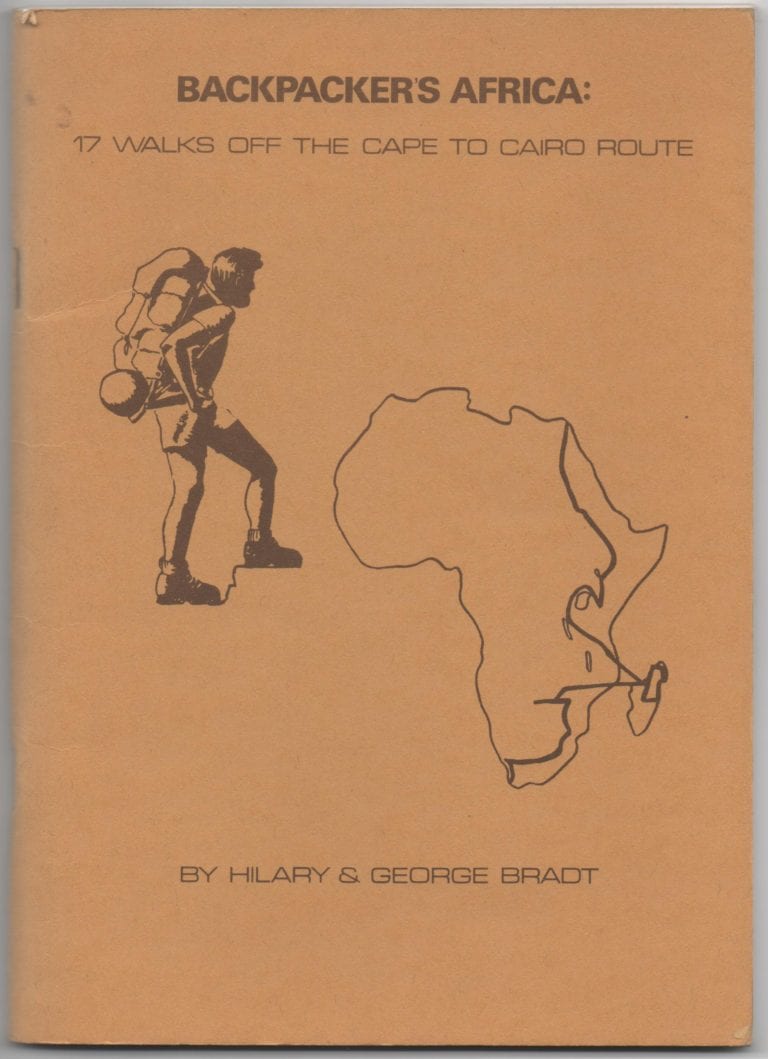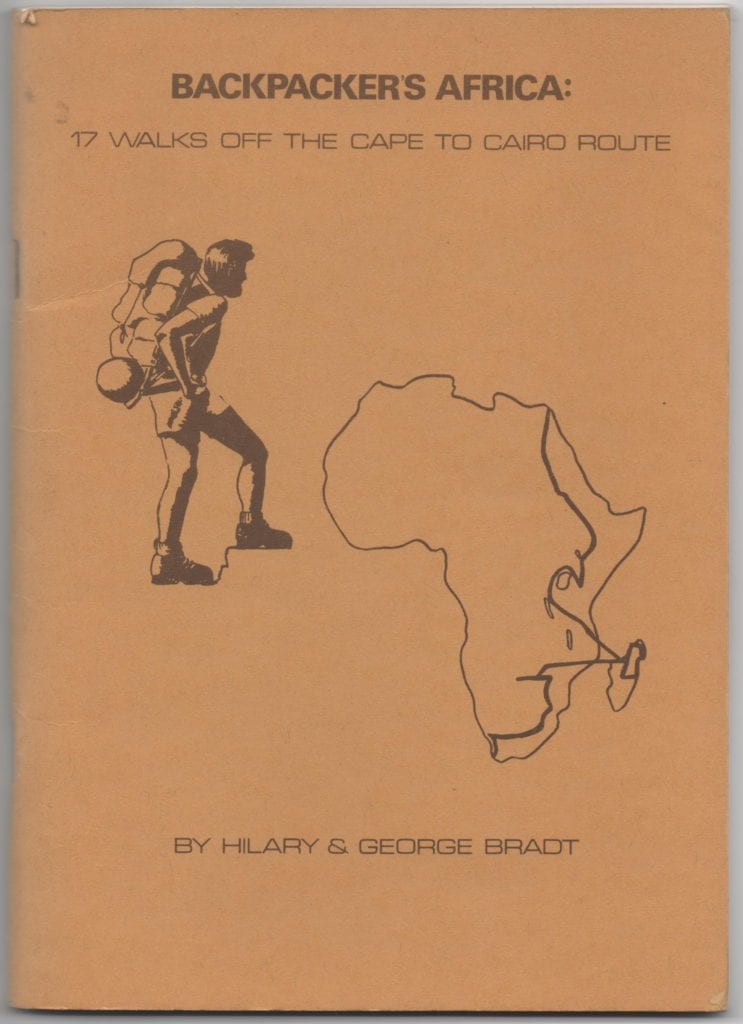 We arrived back in England at my parents' house, found jobs and settled back into ordinary life (poor parents – I feel sorry for them now!). But travellers who had bought our Little Yellow Book started writing to us with notes of new hikes that they'd discovered. And we had the material for Backpacker's Africa which we had hand-written. It was time to find a Real Publisher.
George made an appointment to see the leading travel publisher in England at that time. He looked at the little book in dismay and said – not surprisingly – that there wasn't enough of a market for a new edition, nor for a hiking guide to Africa. "But I would publish a mainstream guide to Peru, if you want to write it."
"But we can't afford to go back there!" (We had a total of £680 in the bank at that time.)
"That's no problem, just get some brochures from the tourist office and use those."
So we became publishers. We didn't intend to, and we knew nothing about it. We had two books to publish and not enough money even to pay the printing costs. My sister, a trained secretary, typed both books from our handwritten manuscript in return for babysitting duties.
And George found a local printer willing to hire him to work in the print shop in return for 2,000 copies of both the second edition of Backpacking in Peru and Bolivia and Backpacker's Africa. I suspect that George wasn't a very good employee; the pages of both books are not exactly level, and I seem to remember that George landed up on the pavement in Slough surrounded by boxes of books.
But it was the beginning of Bradt Enterprises, later Bradt Publications, and now Bradt Guides.
Read Part Two here.
---
Post Comments
Richard Bunce posted on 16/04/2020 20:02We used your guide in Berkeley (USA) to plan our family's backpacking trip from Cuzco to Machu Picchu and around in the mid-1980s – my wife and our sons, ages 9 and 6. We felt like pioneers and loved the adventure. Thirty years later we used Bradt Guides to plan 3 months traveling in Africa. One of our sons in his twenties "parachuted" into countries including Uzbekistan, Sri Lanka and Nicaragua, finding local aid-related jobs, and initiating his own adventures. Loved reading your story, eager for the next installment. Thanks Hilary for giving the adventuresome among us the tools to travel with authenticity and confidence. You've given us one of our lives' most important gifts.
William Alexander posted on 16/04/2020 18:41Great travel memories from Hilary as she reveals the process of germination that led to her life long project to assist thousands of travellers to better understand those remote locations they are about to visit. I always have a Bradt edition in my luggage whenever I set off to explore another corner of this fascinating world.
Thank you.
William Alexander