A pocket-sized capital with iconic gold-domed churches, layers of ancient history, fine museums, a yellow-brick road and even its own mountain.
Sofia has the buzz of a capital city and the convenience of a compact centre where all the main sights can be visited on foot, many on the famous yellow brick road, the central area paved in 1906–07 with stone 'marl' produced in a factory near Budapest. The city has a good selection of museums, religious buildings of several faiths and in many styles, from the ancient and unassuming Sv Sophia to the iconic Sv Aleksandur Nevski, and numerous good hotels, restaurants, cafés and bars. It has a UNESCO World Heritage Site, Boyana Church, and its own mountain, Vitosha, right on the edge of the city, providing skiing in winter and wonderful walks, climbs, flowers, birds and fresh, cool air in summer.
Sofia has only been Bulgaria's capital since 1879 so its main boulevards are from the late 19th century, but in among them are some older sites: the Neolithic settlement at Slatina; the Roman rotunda of Sv Georgi and several recently excavated Roman buildings discovered during the construction of the metro; and the sunken Church of Sv Petka Samardzhiiska, which was built in Ottoman times.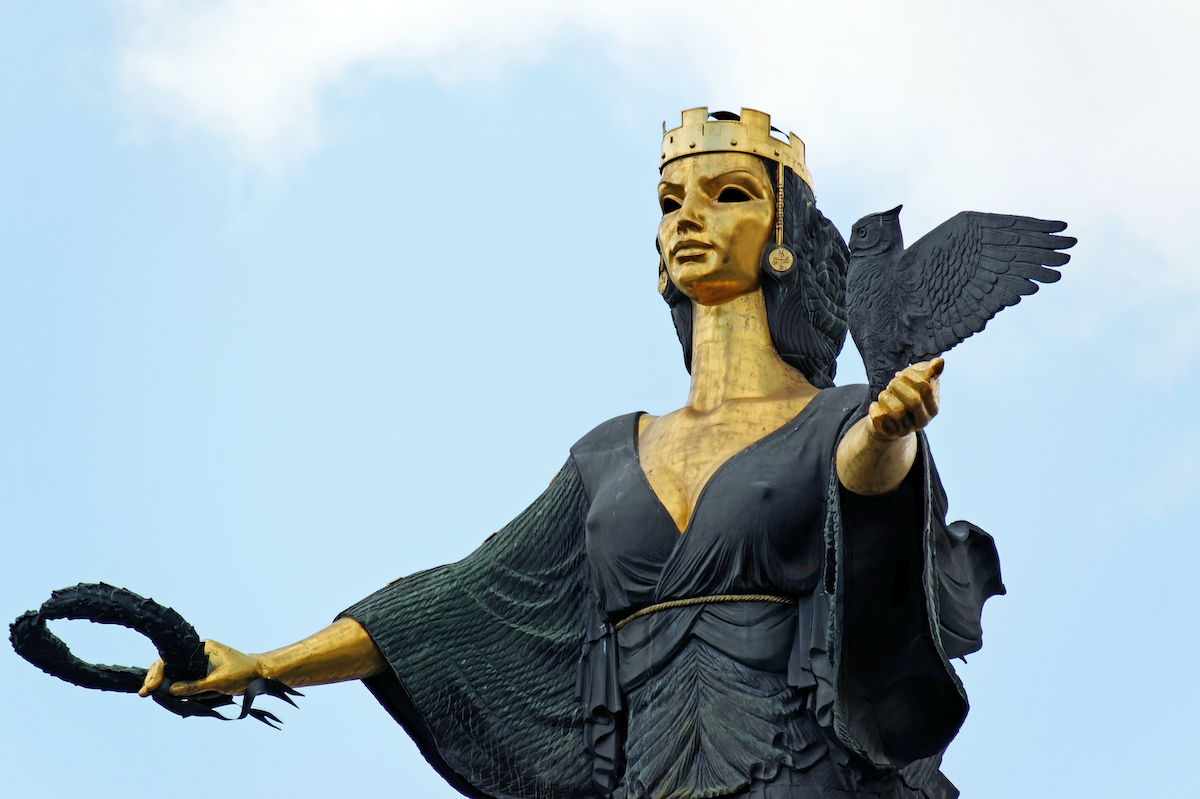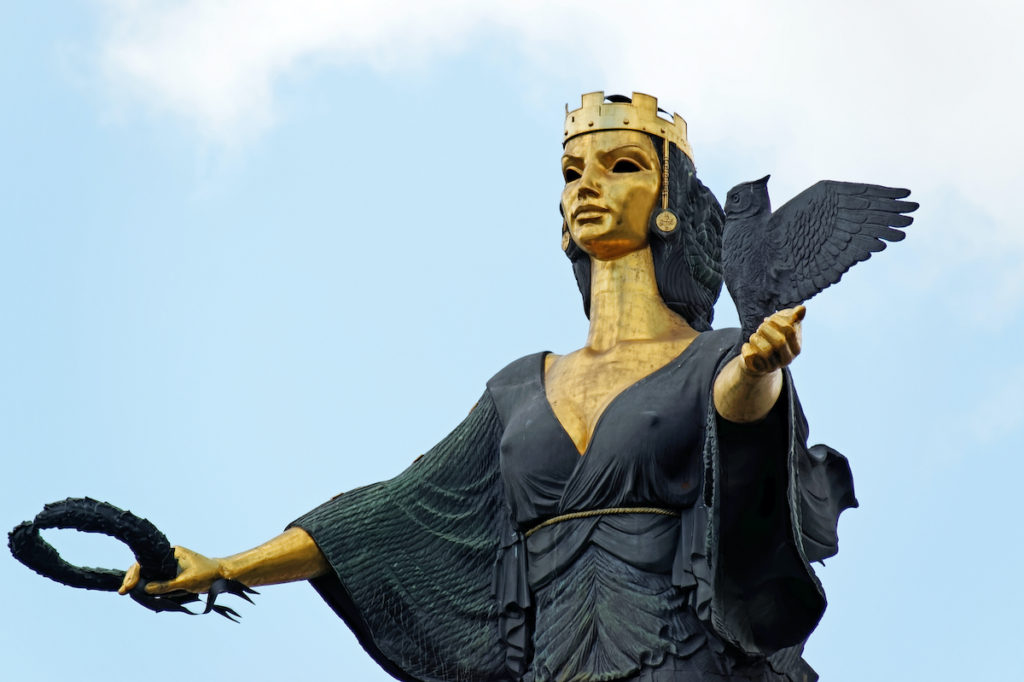 There are several monuments and buildings reflecting Bulgaria's long and close relationship with Russia: the sine statue of Tsar Alexander II the Liberator, the Russian Church of Sv Nikolai and the Sv Aleksnadur Nevski Memorial Chuch, for example. There is a mosque and a synagogue; indeed in the central pl Sv Nedelya you can see the Orthodox Church, the Banya Bashi Mosque, the recently built Catholic Cathedral of St Joseph and the Synagogue within a few hundred metres of each other.
Sofia in the 21st century has a real energy and a feeling of being a city that is on the up. It is also a rather placed city, expecially in summer, when people-watching while strolling and sitting at pavement cafés are favourite evening occupations. However, there's plenty of culture available too: affordable opera, classical music, film and theatre. Bars, clubs and a wealth of excellent restaurants make spending a few, or indeed many, days in Sofia a pleasure.
What to see in Sofia
Sv Aleksandur Nevski Memorial Church
If you're planning a walking tour of the city, it's probably best to start here as it is the largest and most visible building in Sofia. Although the Church of Sv Sophia gave the capital its name, this much-photographed memorial church is the symbol of the city.
Sofia's skyline is dominated by its gleaming golden domes. It was built in honour of the 200,000 Russian casualties who died fighting for Bulgaria's independence in the Russo- Turkish War of 1877–78 and is named after Sv Aleksandur Nevski, a Russian prince who saved his country from invasion in the 13th century, and was the patron saint of Tsar Aleksandur II, Bulgaria's liberator.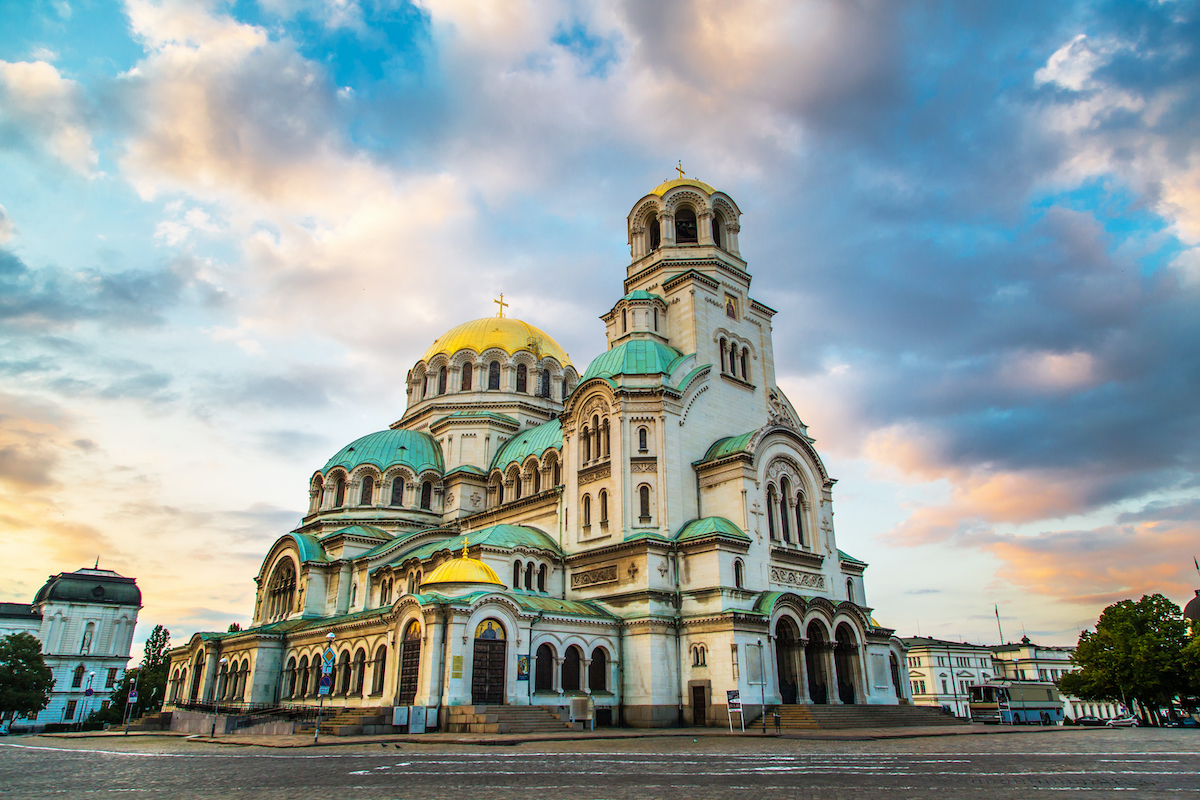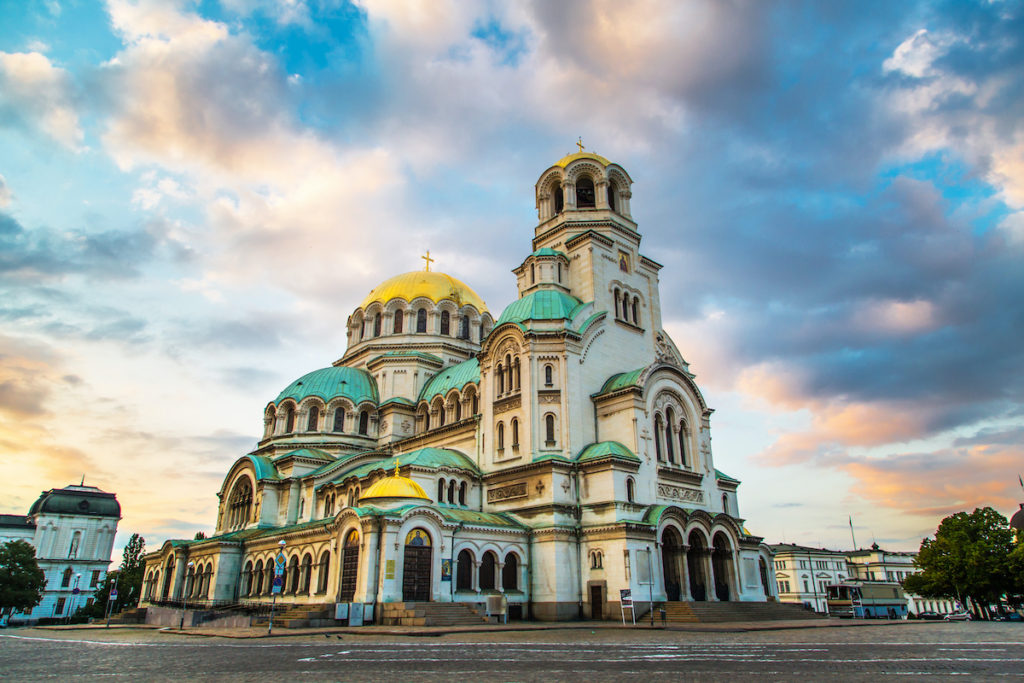 The foundation stone was laid in 1882, but the real construction works started in 1904 and finished in 1912 when a period of wars started in Bulgaria, so the official consecration only took place in 1924. Craftsmen and artists worked for many years to create this enormous church, which is said to hold over 5,000 people.
The belfry is 52m high and contains 12 bells, whose clamour is audible across the city. Its lavish exterior is, even so, surpassed by the frescoed interior and splendid iconostasis and the golden mosaics. There are nearly 300 mural paintings, including a dramatic vision of God in the main cupola and a Day of Judgement as a timely reminder above the exit. 
Ivan Vazov National Theatre
The theatre was built in 1907 by two Austrian architects and is one of Sofia's most elaborate buildings. Above the six white marble columns in the pediment is a scene of Apollo and the Muses, and on the two towers behind that the muse of tragedy Melpomene and the muse of dance Terpsichore are on chariots, drawn by lions.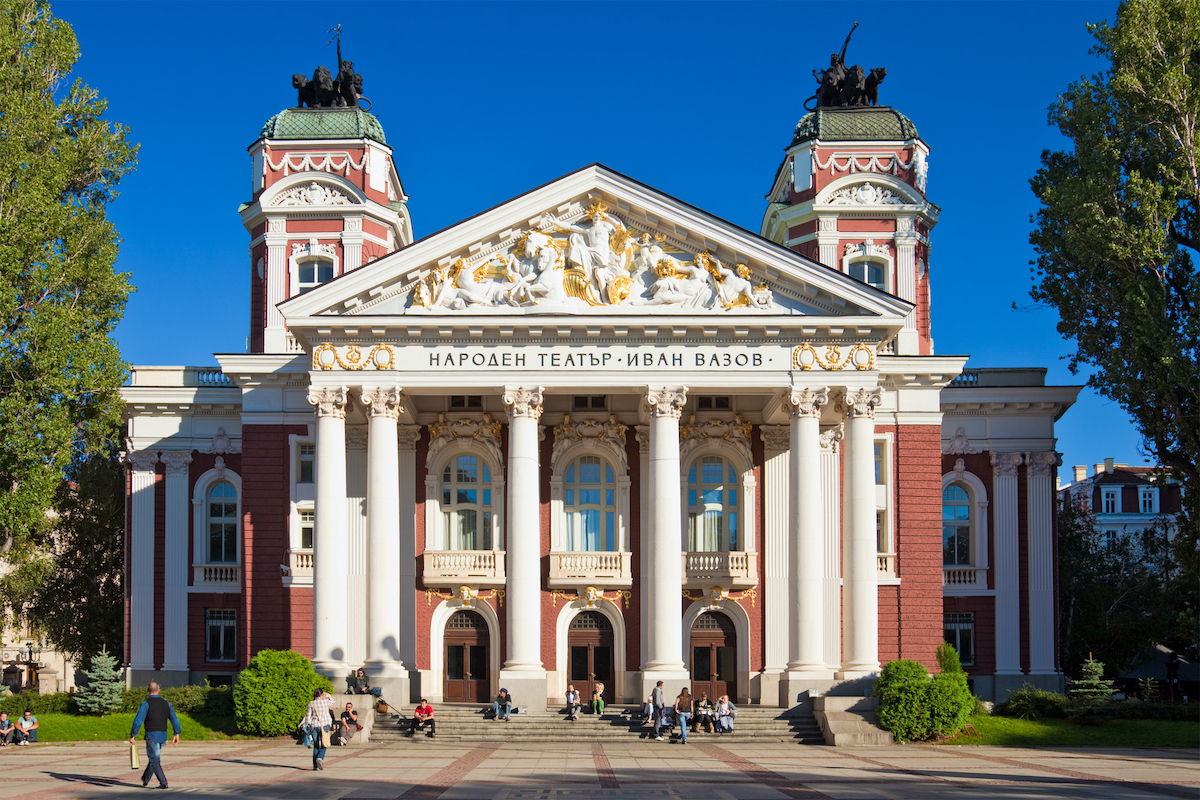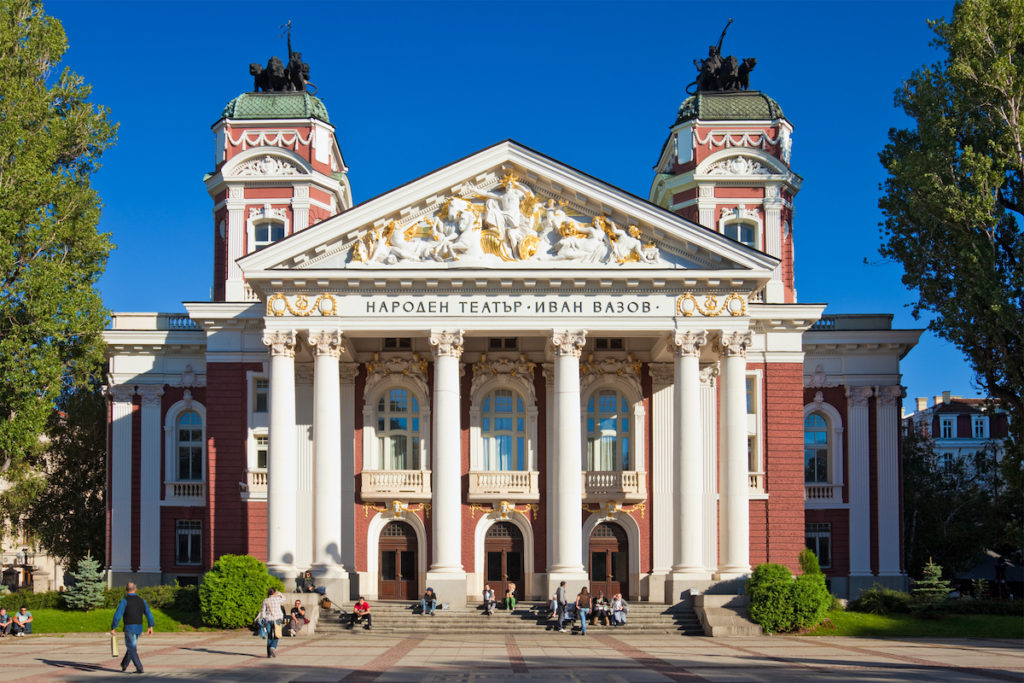 The theatre has a capacity of 850 people. Inside there are colourful hangings woven by women from Panagyurishte and a vivid fire-bird on the stage curtain taken from Stravinsky's ballet. In summer, lovely outdoor cafés are created in this area.
Mineral Baths
Bulgarians are generally rather interested in the different types of mineral water; sometimes in the most remote of places you will see a line of parked cars and a queue of people waiting beside a water spout with their plastic containers. The mineral baths in Sofia are no exception, and there are often long queues of people waiting to collect water from the tapped springs. This spectacular building was for a long time in a state of extreme decrepitude but has now been painstakingly restored to its original condition.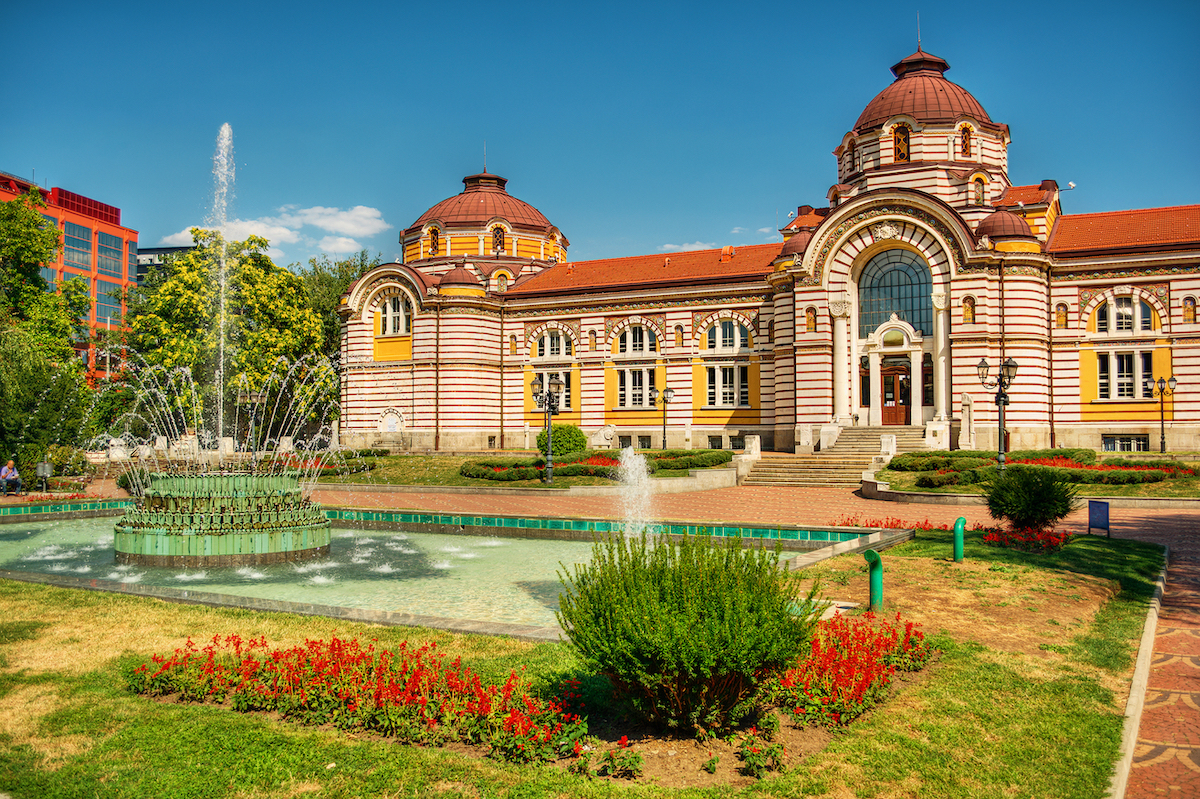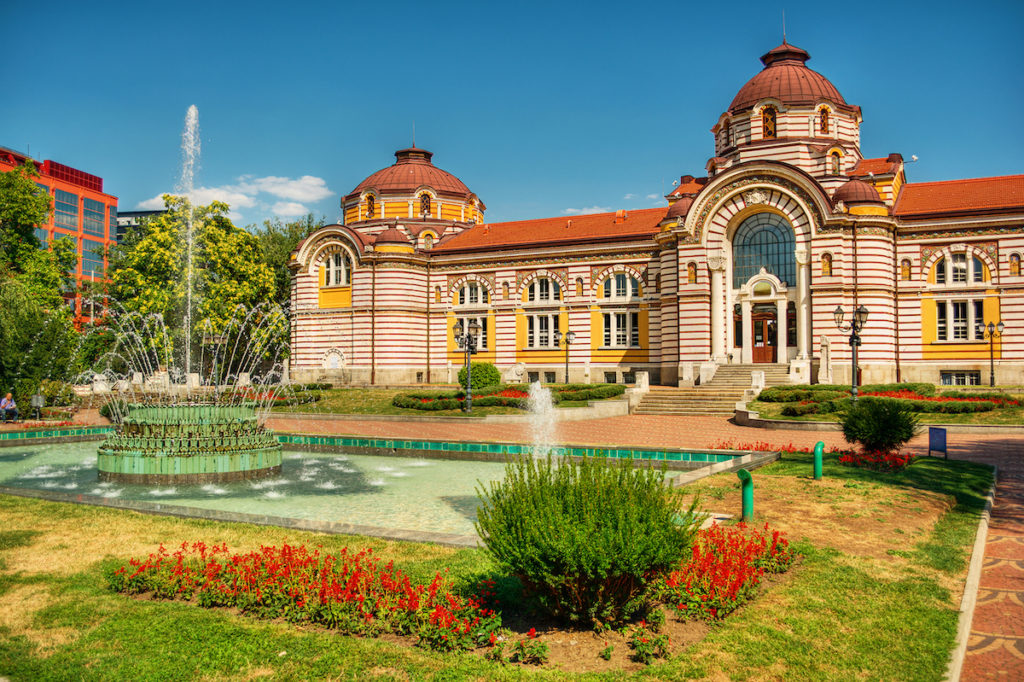 The larger rooms have become the exhibition space of the Sofia History Museum, which has long had a collection but until now no home. The exhibits include materials from archaeological excavations, coins, jewellery, weapons, clothing and the belongings of some famous figures such as Stefan Stambolov and Tsar Ferdinand.