Bulgaria's attractions for visitors have grown both in number and diversity. Food and wines are delicious and affordable. Museums, churches and monasteries are a window into Bulgaria's rich and turbulent history.
Read more in The author's take
It might be a cliché, but in Bulgaria there really is something for everyone. The question is: where to start?
Perhaps with the capital, Sofia, which is home to a wealth of shopping, restaurants and nightlife, as well as beautiful churches and fine museums. But it's not just the capital with much to offer: Plovdiv, the second city, has the UNESCO-listed Old Town and fascinating Roman ruins, and towns such as Ruse on the Danube with its elegant Baroque-style buildings, and the former capital Veliko Turnovo, are well worth a visit.
Bulgaria's long and fascinating history means that archaeological discoveries of major significance are made every summer, from spectacular Thracian gold to long lost secrets of ancient cities such as Veliki Preslav and fortresses like Vidin. Visitors should also not miss Rila, Bulgaria's largest and most famous monastery, with its galleried courtyard and colourful frescoes.
Nature-lovers will find much of interest in Bulgaria, with numerous species of wild flowers, birds and butterflies, and peaceful walking trails. Its diverse landscape is appealing to all groups, from the excellent ski resorts of Bansko and Borovets, to the lively resorts and deserted beaches of the Black Sea Coast. Wine-lovers will find that Bulgarian wines are of excellent quality, particularly those from the Thracian Plain.
So, whether you are looking for mountains or monasteries, wine or walking, beaches or birds, Bulgaria really does cater for all your needs. Visit and you will be welcomed with open arms.
Related books
Related articles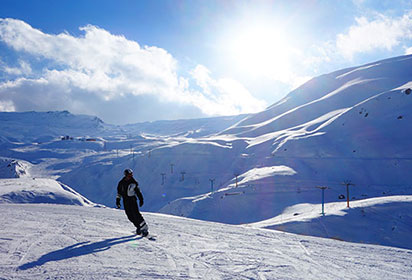 Forget the Alps – here are some of our favourite lesser-known ski resorts from around the world.