Written by Bradt Travel Guides
Whether you're a nature lover, adventure seeker, or are simply looking to spend some time relaxing surrounded by spectacular scenery, national parks are the perfect places to visit. In Europe, there are still many fantastic parks that remain fairly unknown. So that you don't miss out on a visit, here are 13 of the best.
Skadar Lake National Park, Montenegro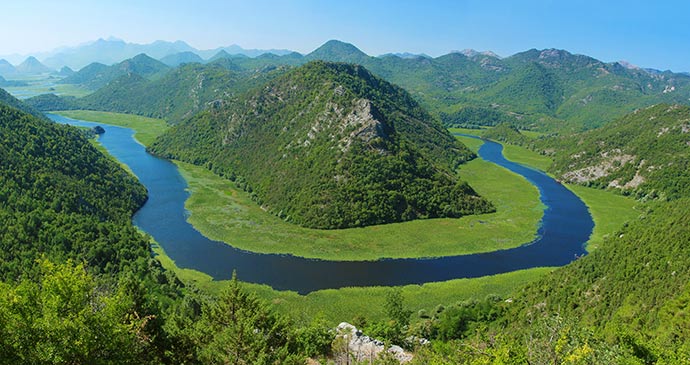 The view over the Green Pyramid, in the north of Skadar Lake National Park © RnDmS, Shutterstock
Bordered to the east by Albania and enclosed on three sides by Montenegrin mountains, the beautiful Skadar is one of the largest lakes in Europe. The lake varies in size considerably over the course of the year meaning that every visit will be a unique experience. In the rainy season it is full and blue and in the summer it appears silver, shimmering in the sun while the mountains of Albania appear to hover in the distance above its surface.
Valbona Valley National Park, Albania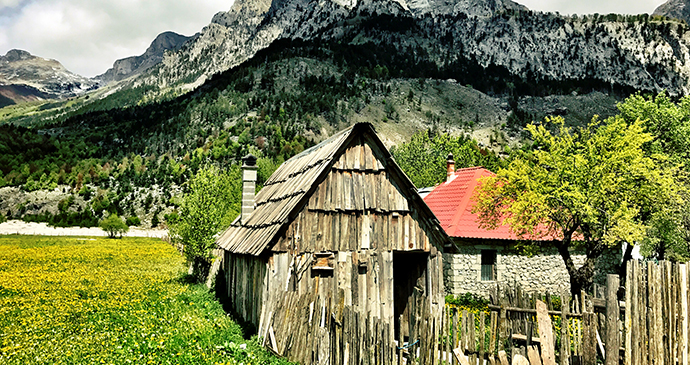 Valbona is a wonderful area for hiking and bird watching © David Arts, Shutterstock
The Valbona River is justly famous for its dramatic gorges and plunging waterfalls, as well as for the clarity and the beautiful, light-blue colour of its water. It rises on the slopes of Mount Jezerca (2,694m), which is the highest mountain wholly in Albania and flows into the huge northern hydro-electric system at Fierza.
There are plenty of short hikes in the Valbona area, to lovely alpine meadows, mountain lakes and spectacular waterfalls. The path over the Valbona Pass, from Rragami to Thethi, has been waymarked and a guide is not necessary. Waymarking has also been done around the Rilindja Hotel; for example, to the Dragobia Cave and to Liqeni i Xhemes, a beautiful little lake hidden away among beech trees only a couple of hundred metres from the main road.
Pelister National Park, North Macedonia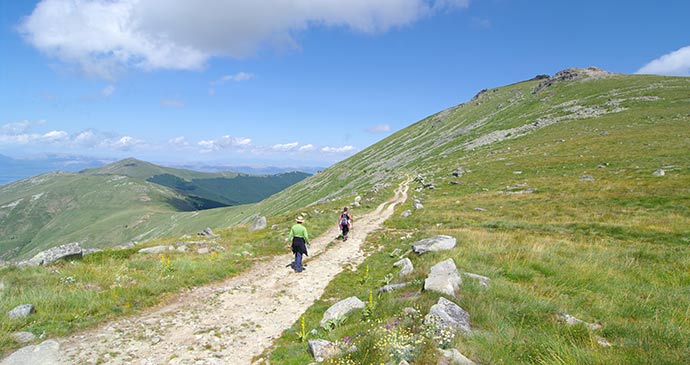 Pelister National Park is a haven of hiking and hidden Vlach villages © ollirg, Shutterstock
Established in 1948, Pelister is North Macedonia's smallest but oldest national park, extending for 171.5km² along the southwest border with Greece. Doubling as a ski destination in winter and hikers' paradise in summer, Pelister is famous for its rich flora and fauna, which includes ancient stands of the localised Macedonian pine (Pinus peuce; known locally as molika), as well as the rare Balkan lynx, the magnificent bearded vulture, and a variety of flowering gentians. Bears are quite often seen in winter but tend to be more secretive in summer. Mount Pelister, at 2,601m, is the summit of the Baba Mountains, which are in fact a part of the Rhodope range in Bulgaria.
Soomaa National Park, Estonia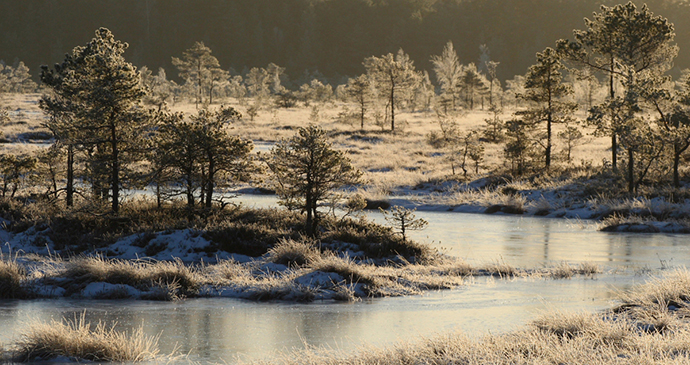 Explore the wilderness in Soomaa © Olev Mihkelmaa/Wikimedia Commons
Another one for nature lovers, Soomaa National Park protects the largest area of central Estonian mires. The park's four largest bogs, Kuresoo, Valgeraba, Ördi and Kikepera, are located in the catchment of the Pärnu – the longest river in the country. The area is also home to the wooded meadows of the River Halliste, formerly a botanical reserve. Visitors can hike, canoe, or try to spot one of the several rare species of plant and bird can be live within the park.
Mljet National Park, Croatia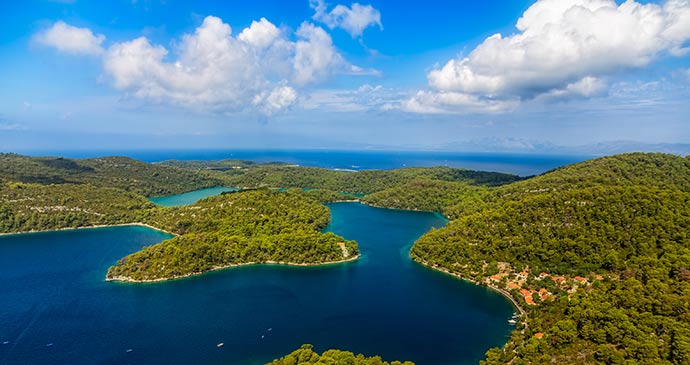 Mljet is home to a ruined monastery © Alex Proimos, Shutterstock
The entire western end of the island of Mljet is a national park, and features two gorgeous saltwater lakes, the larger of which has an island with a ruined monastery on it. It's easy to visit on a day trip from Dubrovnik, but if you want to stay longer there's a hotel and some private rooms, and the island has great walking, cycling and canoeing, along with a diving school, and the opportunity of learning to sail.
Snæfellsjökull National Park, Iceland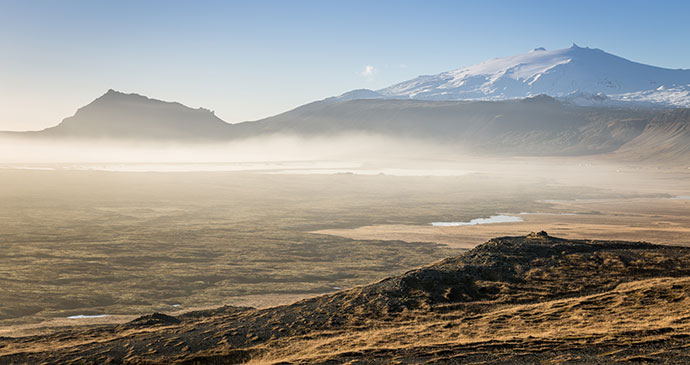 The landscape in Snæfellsjökull is quite spectacular © Jan Mastnik, Shutterstock
A visit to Snæfellsjökull offers a tranquil escape with powerful views. Below the white cap, the sloping lava descends into a rough and desolate landscape of grey-black hills, craters, cliffs, and fields of broken lava rock. Wandering through the park is a solitary, silent experience which feels meditative and ethereal, and the scenery is serene, so if you have some spare time during a trip to Iceland, be sure to spend it here.
Fruška Gora National Park, Serbia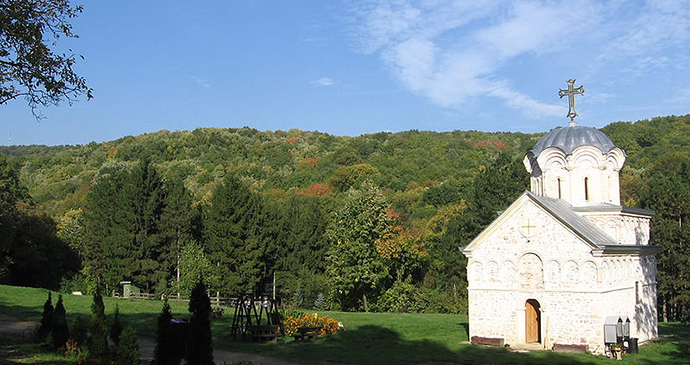 One of Fruška Gora's monasteries © Jdjerich, Wikimedia Commons
What makes Serbia's Fruška Gora a delight is its lush, forested slopes filled with wildlife, a plethora of hiking trails, and monasteries tucked away half-hidden in the folds of the hills, mostly on the southern side of the range. On the same warmer slopes, woodland gives way to agriculture at the lower reaches, and sunflowers, orchards and grapevines take advantage of the sunshine and adequate rainfall.
Pirin National Park, Bulgaria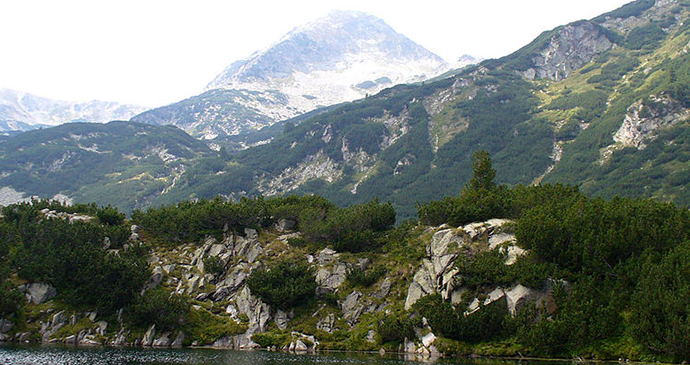 Pirin is great for hiking © Madcat87, Wikimedia Commons
If you're looking for somewhere in Bulgaria to visit, the magnificent Pirin National Park is recognised by UNESCO as a World Heritage Site. The surrounding mountain offers visitors with breathtaking views and excellent hiking opportunities.
Byelovezhskaya Puscha National Park, Belarus
Visit Grandfather Frost in Byelovezhskaya Puscha © J Metselaar, Wikimedia Commons
The calm Byelovezhskaya Puscha is home to around 212 species of bird and 59 species of mammal. Extensive tourist trails have also been established throughout the park for walkers, horseriders and cyclists alike. If you're visiting with children, be sure to visit the 'real' Grandfather Frost in the 'real' wooden fairy-tale house, where he lives with his granddaughter Snyegoruchka, the Snow Maiden.
Pallas-Yllästunturi National Park, Finland (Lapland)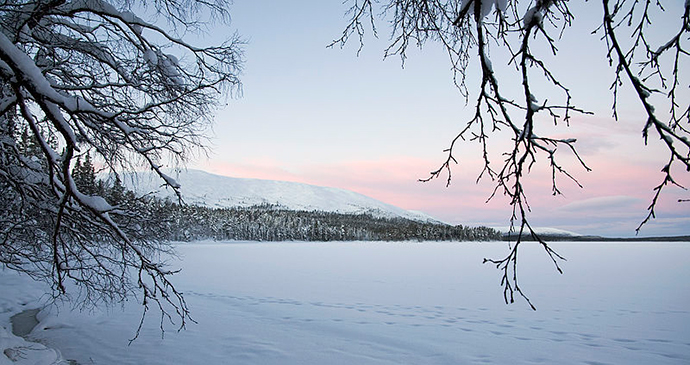 Admire the unspoilt wilderness of Pallas-Yllästunturi © Petr Vodička, Wikimedia Commons
Pallas-Yllästunturi is Finland's third-largest national park, covering over 1000km². It is a glorious mountain plateau of primeval, boreal forest and bare fells which begins just south of the village and reaches down to Kittilä in the south. The park is one of Finnish Lapland's most enjoyable expanses of unspoilt wilderness and draws nature-lovers from across the country.
North Velebit National Park, Croatia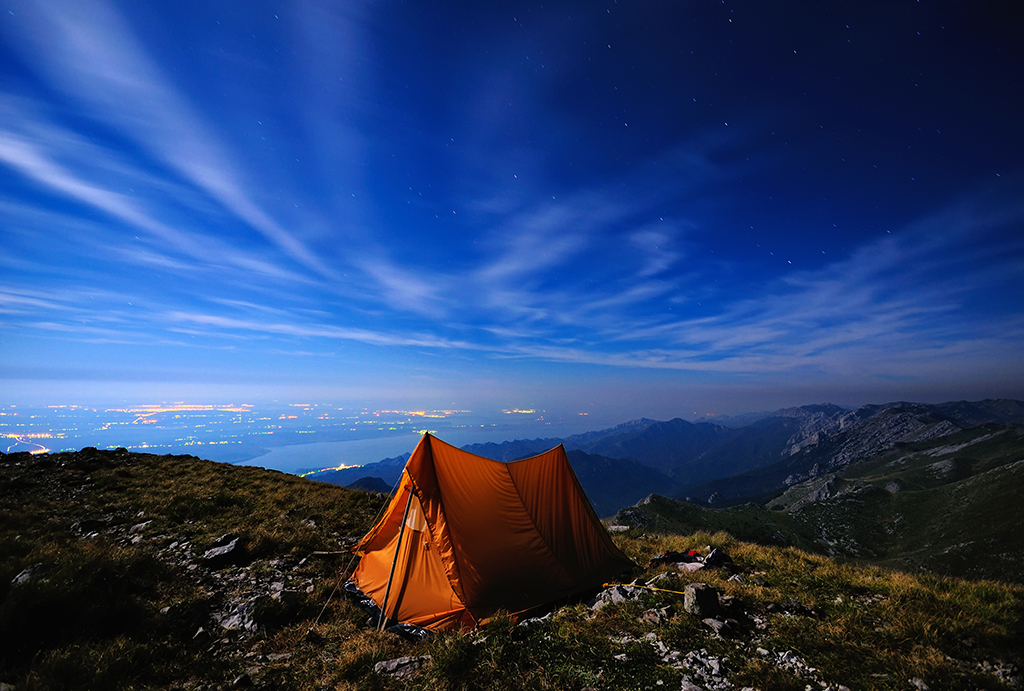 Will you spot a brown bear in North Velebit? © Croatia National Tourist Board
Being cool, high up, well forested and very sparsely inhabited, North Velebit is an ideal habitat for brown bears, and it is thought that there are around 500 in the area. The park is also home to wild boar, lynx, wild cats, red and roe deer and several species of eagle, along with many other animals. The park also features some of Croatia's most diverse flora, with a wide range of rare and protected plant species.
Triglav National Park, Slovenia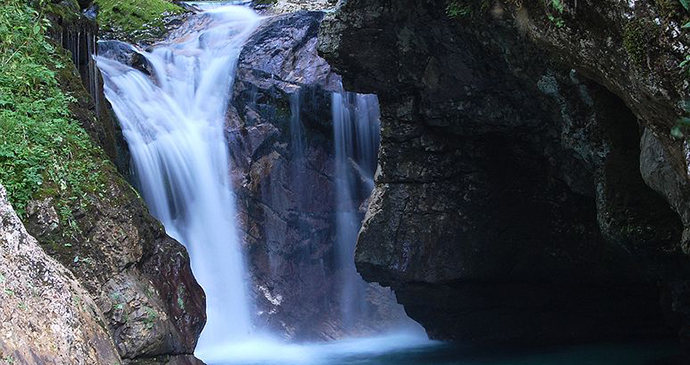 Triglav is Slovenia's only national park © lucash, Wikimedia Commons
Slovenia's only national park,Triglav, protects over 800km ² of high mountain terrain in the Julian Alps and is well worth a visit. The park's mammals include alpine ibex, chamois, mountain hare and alpine marmot, and there are a few brown bears, wolves and lynxes. Key birds in the park are ptarmigan, rock partridge, three-toed woodpecker, alpine accentor, alpine chough and wallcreeper.
Retezat National Park, Transylvania, Romania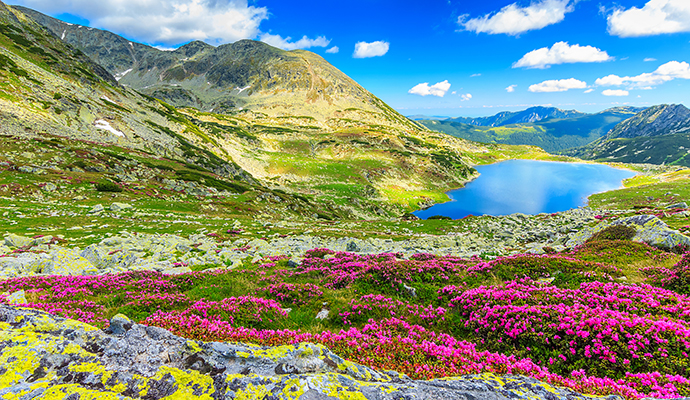 A glacial lake in Retezat National Park © Gaspar Janos, Shutterstock
Retezat is the oldest national park in Romania. Its highest mountain range is granite, with high peaks and glacial lakes. A more southerly range, known as the Little Retezat (Retezatul Mic), is limestone, with slightly lower peaks, a drier surface, caves and deep valleys. A range of colourful flora can be found in the park, including the glacier pink, yellow gentian, red vanilla orchid, edelweiss and globeflower. It is also a good location for wildlife watching, with opportunities to spot bears, wild boar, lynx, wolves and chamois. The massif is crossed by marked trails, and boasts fine panoramic views.
Parque Natural da Serra de São Mamede, Alentejo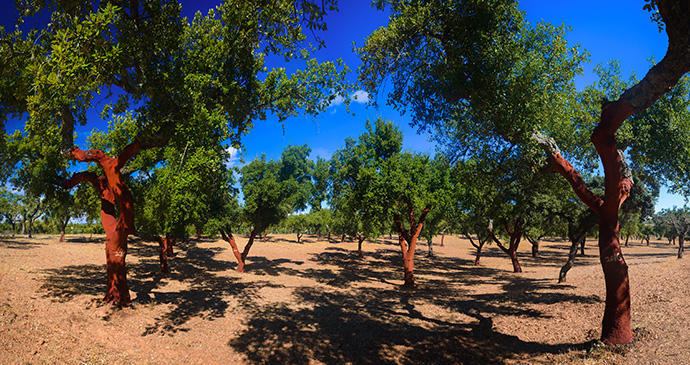 The parque is home to stands of ancient cork oaks © alexilena, Shutterstock
This area of stunning natural beauty, characterised by rolling moors, meadows and woodands of wild hazel and pine, is situated north of Arronches in the Alentejo region of Portugal. It's a haven for wildlife lovers, and it's the birds that make the place truly special. Bonelli's eagle is the symbol of the Serra de São Mamede Natural Park – emblematic of the excellent birdwatching: the park and surrounding Alto Alentejo region is home to some 150 recorded species. With no formal park headquarters and little designated infrastructure, you will need to visit the park under your own steam – either exploring the narrow roads by car or walking the trails.
---
Inspired to visit one of the national parks mentioned? Check out our guides for more information: