Malton is not a well-known place outside of northeast Yorkshire, even though tens of thousands of holiday visitors pass close by every weekend on the A64 or railway on their way to Whitby, Scarborough and Filey. This is not a place geared to mass tourism, but that is exactly where its attraction lies.
Home to picturesque walking trails, a charming market town vibe and some of the best dining options the county has to offer, this little-known Yorkshire spot is the perfect place to spend a weekend.
What to see and do in Malton
What most people describe as Malton town is actually three separate places welded together, Old Malton, Malton and Norton. Even Malton proper is confusing as it has no one obvious centre but a scattering of focal points that reflect areas of shifting importance through history.
The Derwent bridge and adjacent fort was the Roman town centre, but emphasis shifted in medieval times to Castlegate where the Lodge Hotel now stands on the old motte and the roads from York, Beverley and Helmsley all meet at the old crossroads. The marketplace was the hub in days past, and still is on Saturdays, but the cattle market is now a shadow of its glory days.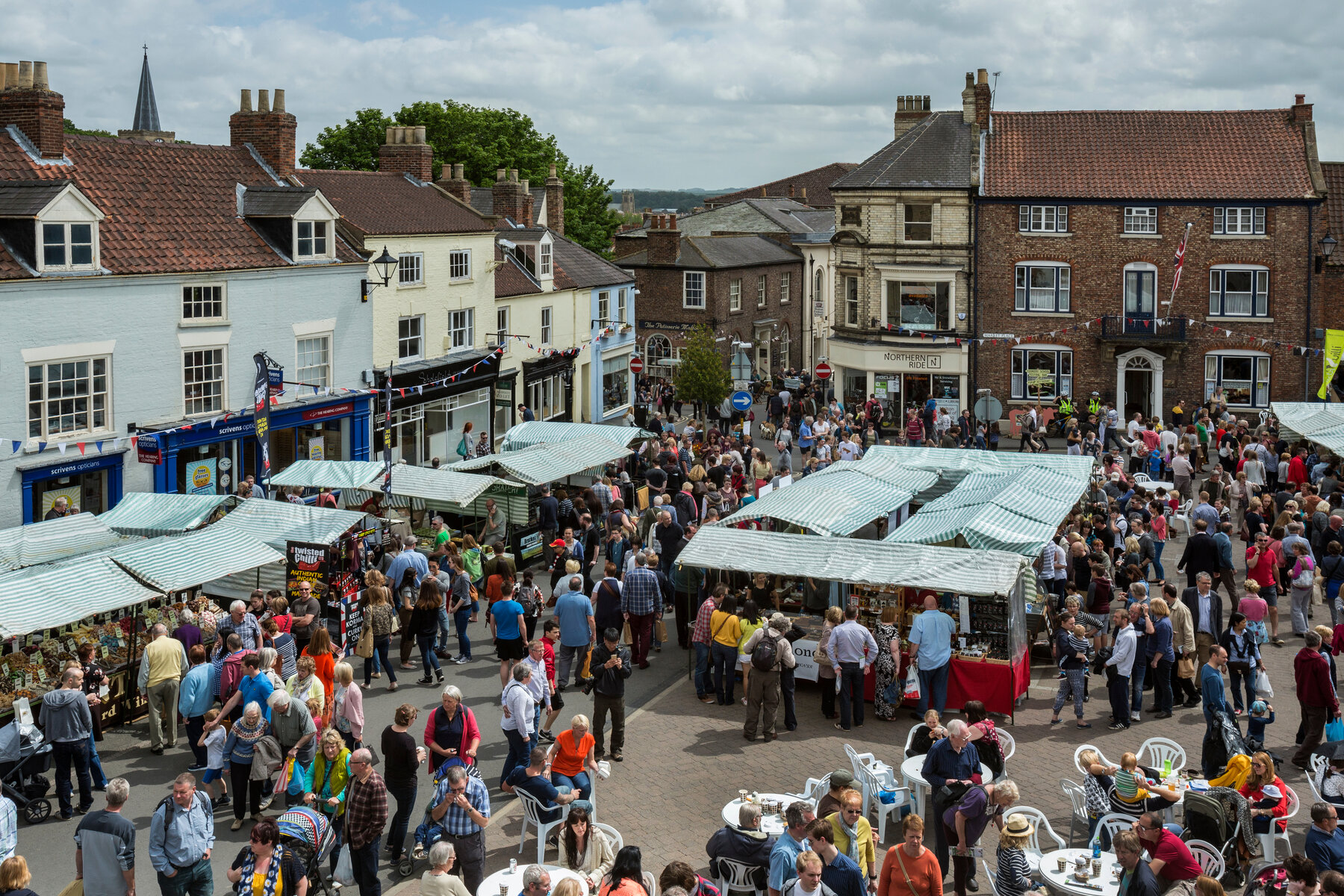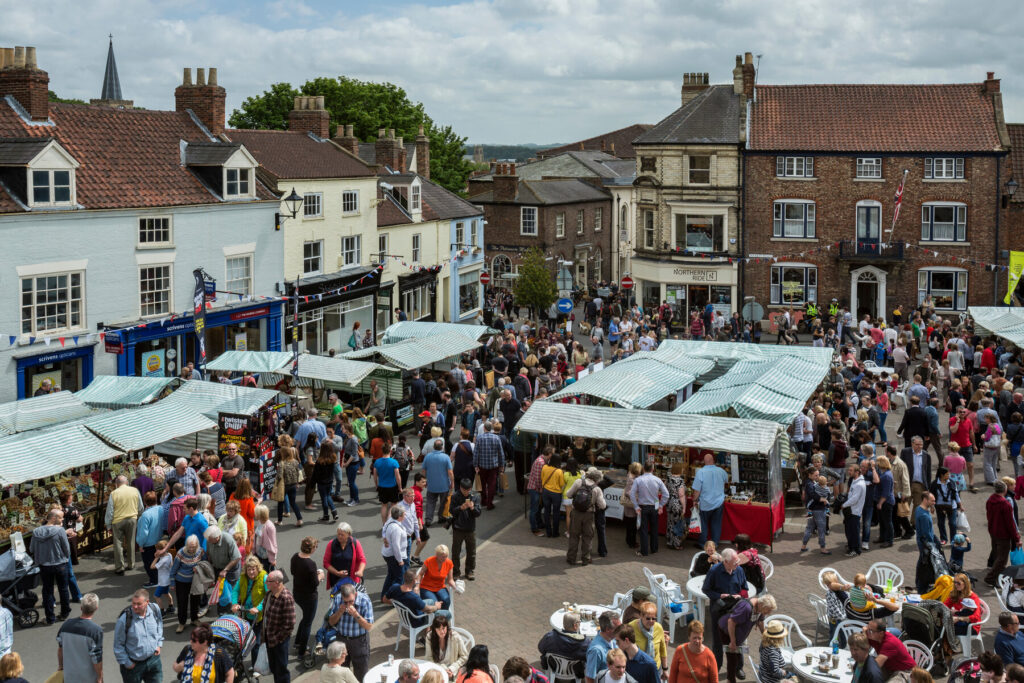 While this might sound a little complicated, Malton is home to four town trails (detailed in an excellent leaflet produced by the tourist information centre) that offer wonderful opportunities to get to know the twists and turns of this unique Yorkshire town on foot. The following sights are a few of the highlights to be seen en route.
The Palace Cinema
The shortest town trail, barely half a mile long, stays within the town centre and can be done easily in an hour. It visits both of Malton's old parish churches and five historic pubs. It will also lead you up two alleyways; Chancery Lane, downhill from the marketplace, has Charles Dickens connections.
The standout feature of this trail, however, is the Palace Cinema. Fabulous, small and traditional, this informal, family-run establishment is the perfect spot to rub elbows with Malton's locals. Relax with a glass of wine or cup of tea while watching your film – very civilised.
The Shambles
Uphill from the marketplace is The Shambles; like its more famous namesake in York, a historic site of butchers' shops. There are none there today, but just around the corner is the acclaimed Derek Fox's, a traditional butchers, and supplier of the extraordinary Yorkshire Pot.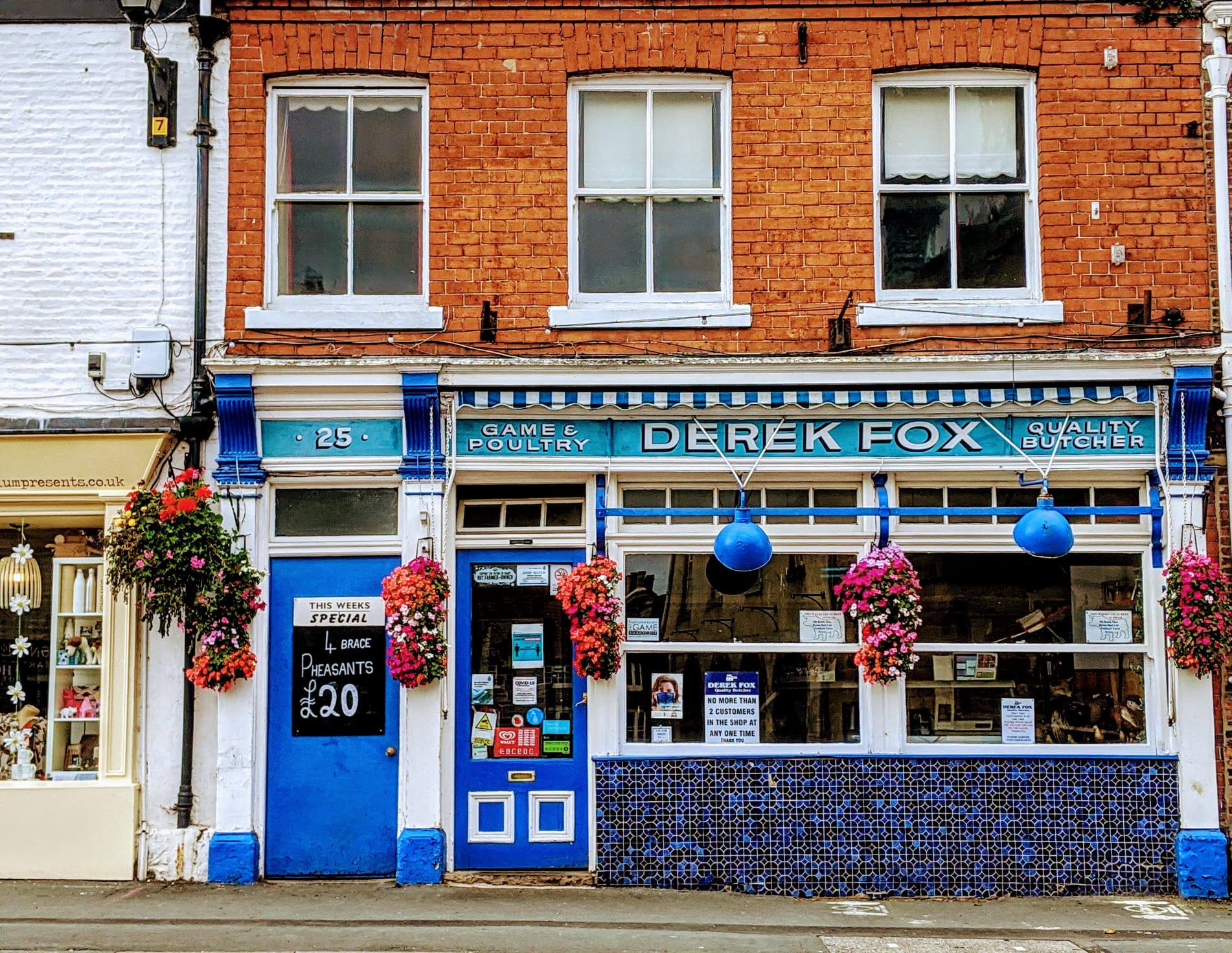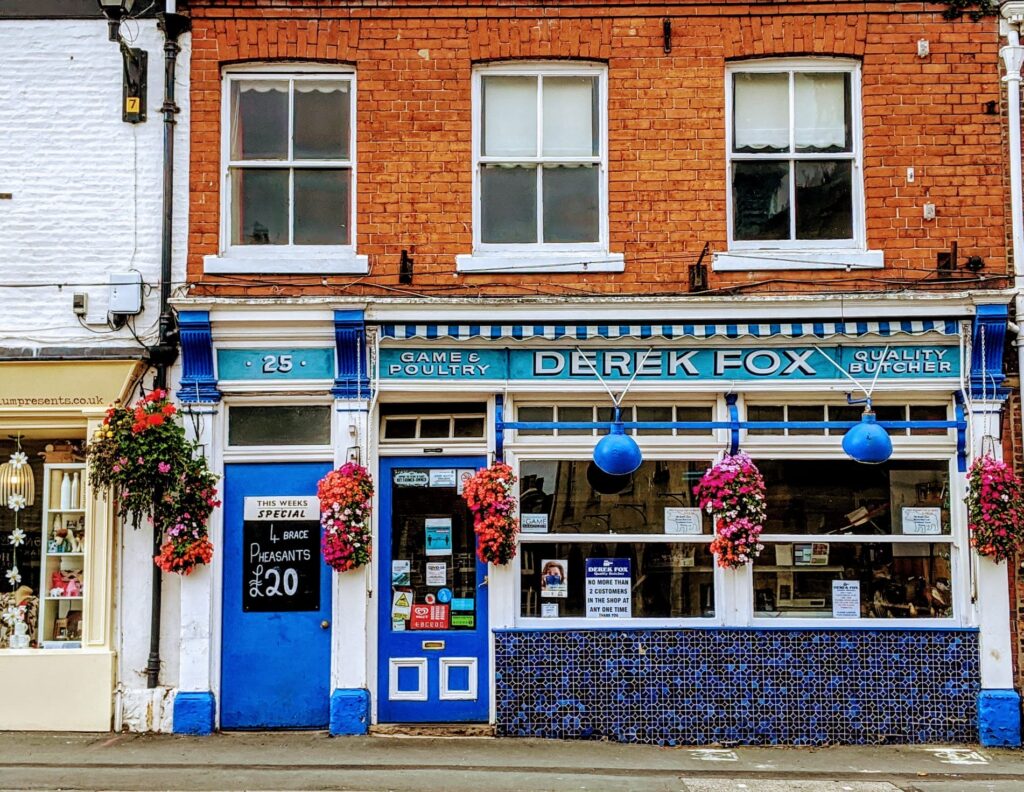 This is a local delicacy produced at Christmas and by order only, comprising four boned birds, one inside the other in order of size, and ready for roasting. Festive season or not, there's no better souvenir from a weekend in Malton than a Derek Fox delicacy.
The old fortifications
The intermediate town trail extends the short one by a further hour and leads along a short section of the River Derwent and over both of the town's bridges. It also explores the sites of Malton's old fortifications, first the Roman legionary camp of Derventio followed by Malton Castle.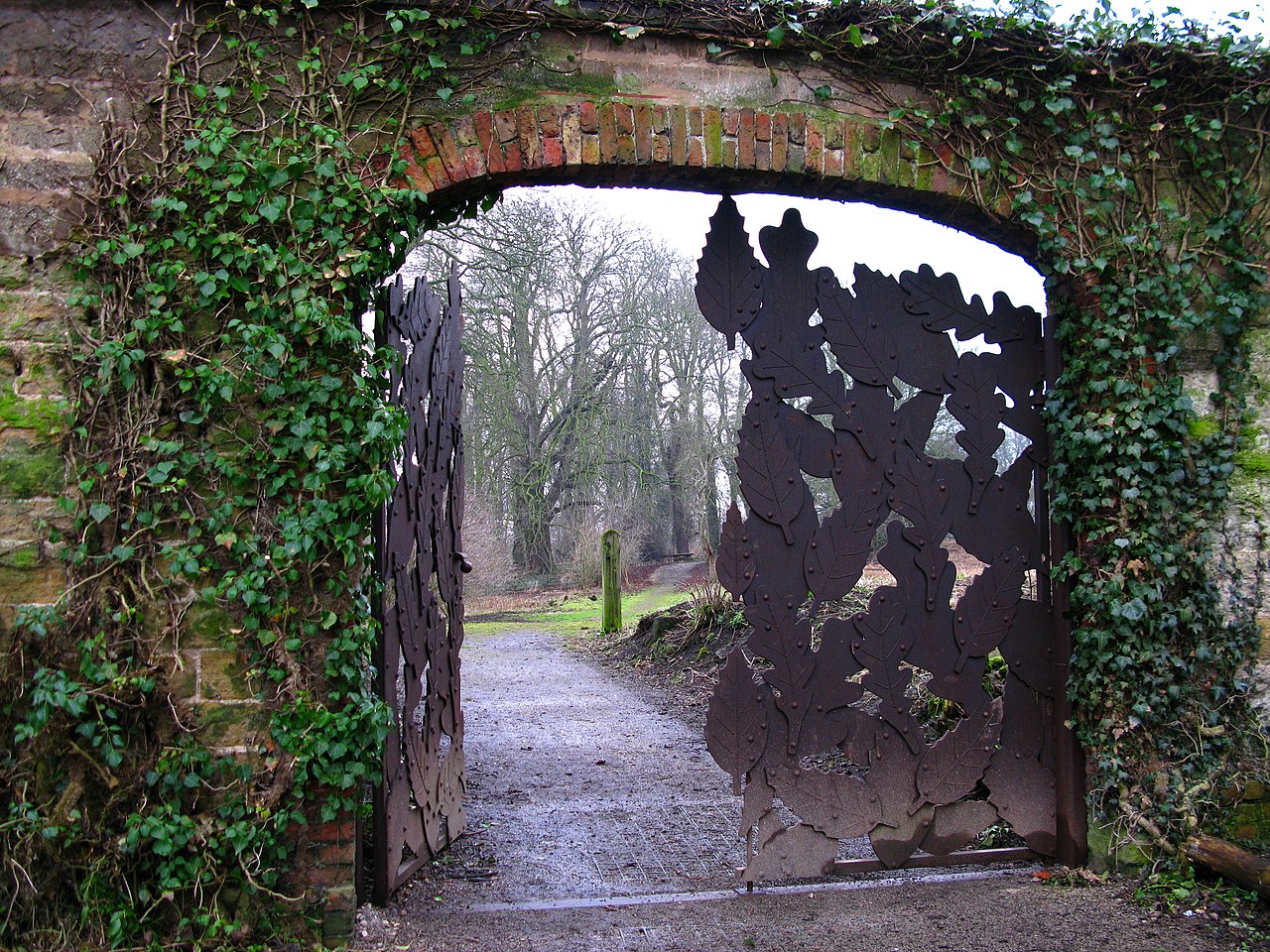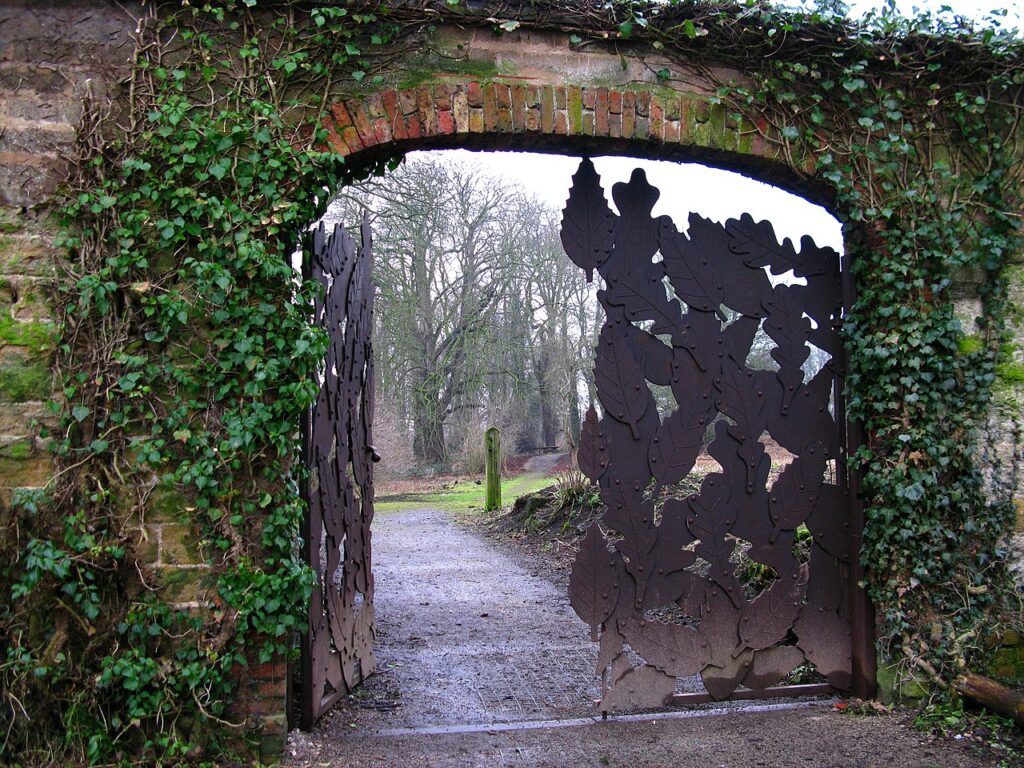 Don't get too excited – there are no buildings left to see at either place, just mounds, banks and ditches. Having said that, Orchard Fields, where the Roman fort was, and Castle Gardens are very pleasant and peaceful green areas and the nearest Malton has to a park. Information boards are on hand explaining the strategic importance and huge size (22 acres) of the Roman fort, and the turbulent history of the castle.
Old Malton
A confusing name this, because it is in fact younger than 'new' Malton's Roman settlement, but presumably this was the bigger of the two places in Saxon times when the new non-Latin names were given.
It was certainly a very important place in the 1150s when the large priory of St Mary was built here on the site of an earlier church. What was unusual was the monks that occupied it; they were Gilbertines, an exclusively English order that had 26 priories or churches across the country.
All are now complete ruins except St Mary's; it is considerably reduced in size from its original but it is the only Gilbertine church in the world still in use. Such was its importance in its heyday that it spawned two chapels of ease in 'new' Malton, which later became the joint parish churches of St Michael's and St Leonard's.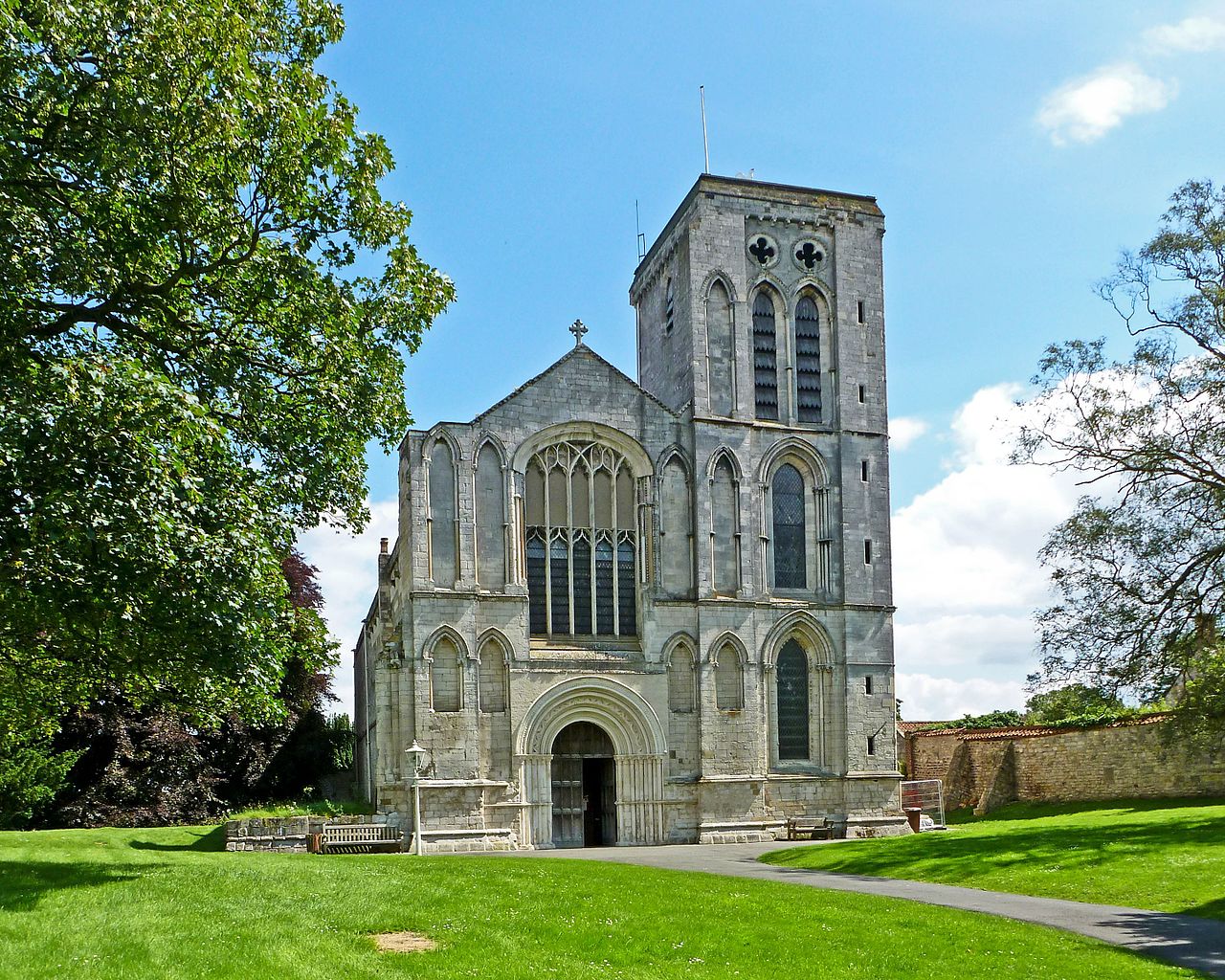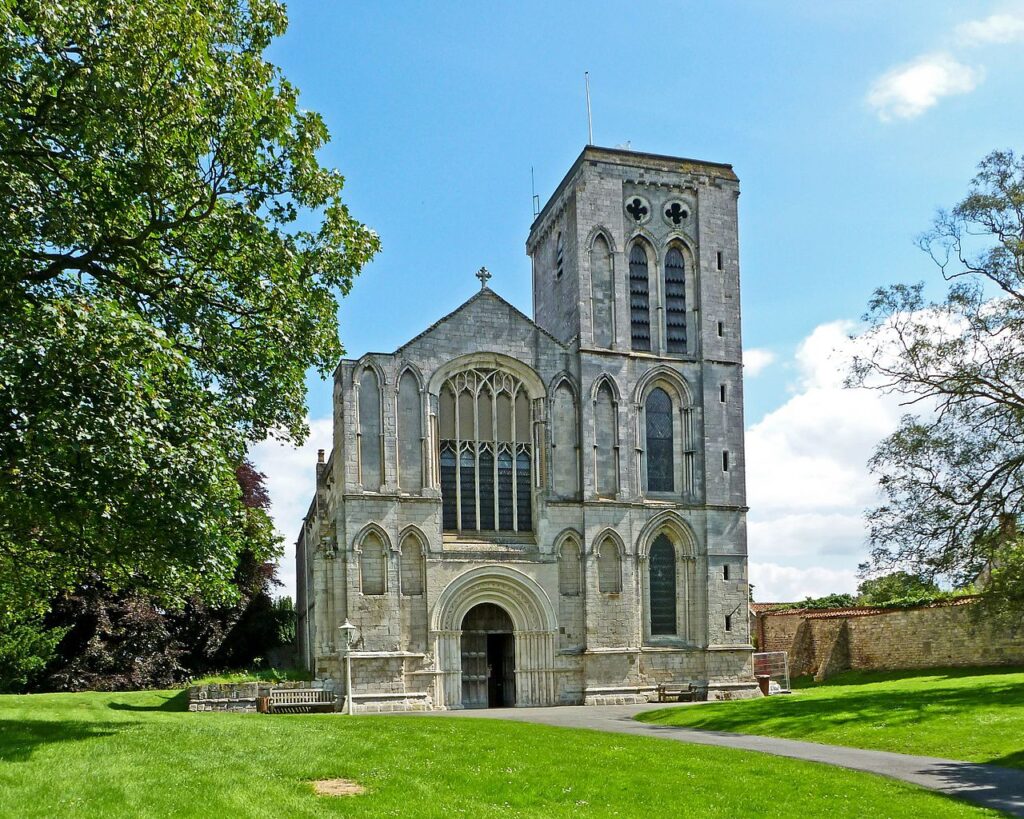 In 1971 the Church of England had a rush of ecumenicalism and donated, or should that be returned, St Leonard's to the Roman Catholic Church.
Eden Camp
Just outside the village, and on the other side of the A64 dual carriageway, sits a very singular museum. The buildings of Eden Camp are all low, single-storey Nissen huts, which would be very inconspicuous were it not for the banking spitfire suspended above the entrance.
This excellent World War II museum is housed in an old prisoner-of-war camp from that very conflict and is a great place to experience the sights, sounds and smells of life on the Home Front and the Front Line.
Where to eat and drink in Malton
In 2011, the legendary Italian chef and regional food enthusiast Antonio Carluccio visited Malton and was so impressed that he declared it 'Yorkshire's food capital'. Since then, the town has adopted the compliment as its strapline and gone all-out to do it justice.
There is the three-day Food Lovers Festival in May (cited by many as 'Yorkshire's Foodie Glastonbury'), the autumn harvest festival in September, weekly and monthly produce markets, a walking food tour and a recently revamped cookery school. The town even has its own brand, Made in Malton, as well as a food map (downloadable from the Visit Malton website) that showcases its many independent food and drink producers.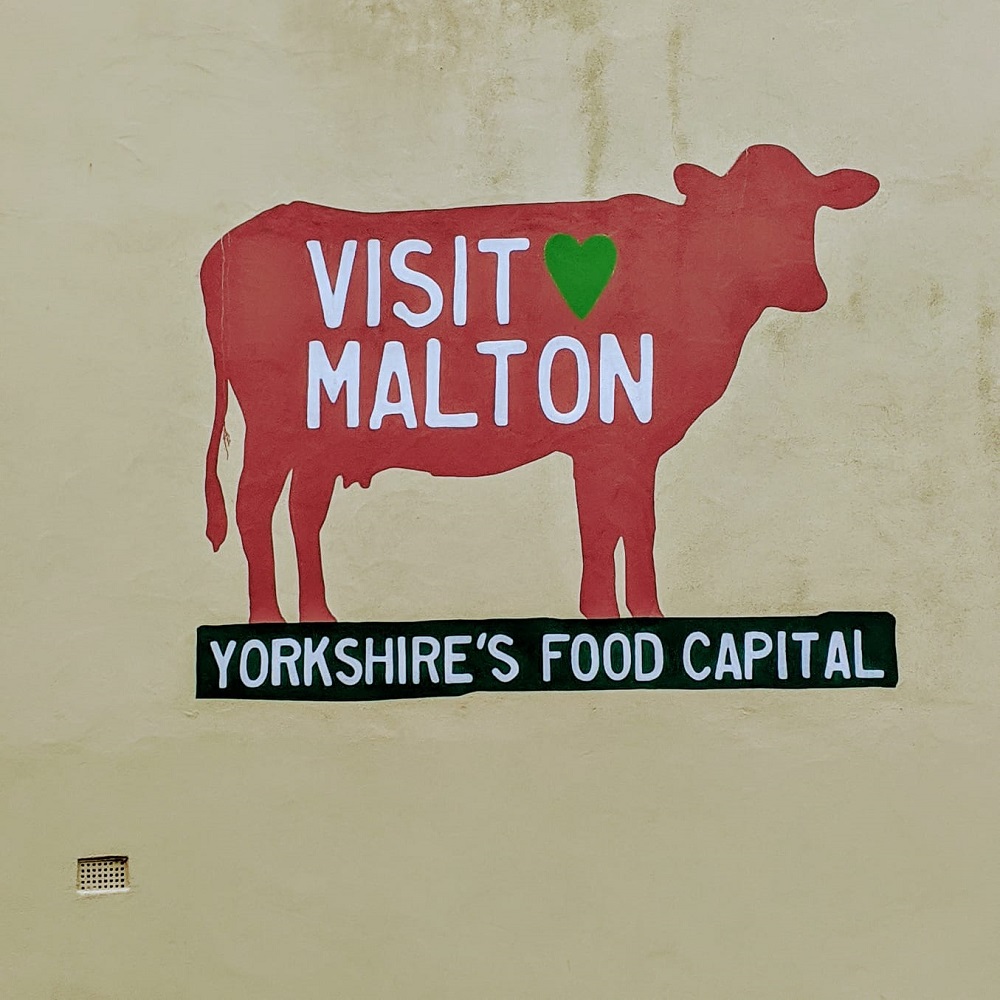 The starting point for anyone looking to sample Malton's produce is the monthly food market, held every second Saturday of the month against the backdrop of St Michael's Church in the centre of town.
The marketplace is also the starting point for the Marathon du Malton – a 10k run with a difference. This gourmet 'wineathlon' is inspired by the Marathon du Médoc, in which runners race through the vineyards of southern France while stopping at various tasting points along the way to enjoy local specialities. Touted as 'Britain's tastiest 10k', the gourmet produce on offer includes mini Yorkshire puddings, roast grouse, artisan gin and craft beer. Malton's course has three levels of entry: Elite, for those who take running seriously; Classique, for those who want to take their time and sample the delicacies on offer; and Escargot, for those who don't fancy getting too sweaty.
Leoni the Coffee House
A fabulous place. Voted best coffee shop in Britain back in 2006 and still run by award-winning barista Simon Robertson. 'I want good coffee to be seen in the same light as good food,' said Simon. 'Just like food, the difference between good coffee and bad coffee is passion. Like a chef I am passionate about creating something beautiful.'
In addition to offering an unbeatable caffeine fix, Leoni also does food with an Italian slant, snacks and lunches made from listed local sources. A must-visit.
Talbot Yard
A new addition to Malton's food and drink scene is Talbot Yard, a wonderful little food court set within a converted coaching yard. Favourite names here include master patissier Florian Poirot, previously the UK's pastry champion and famous for his delectable macarons, the charming Bluebird Bakery, in which owner Al Kippax takes the art of baking to a whole new level, and Italian gelato experts Groovy Moo.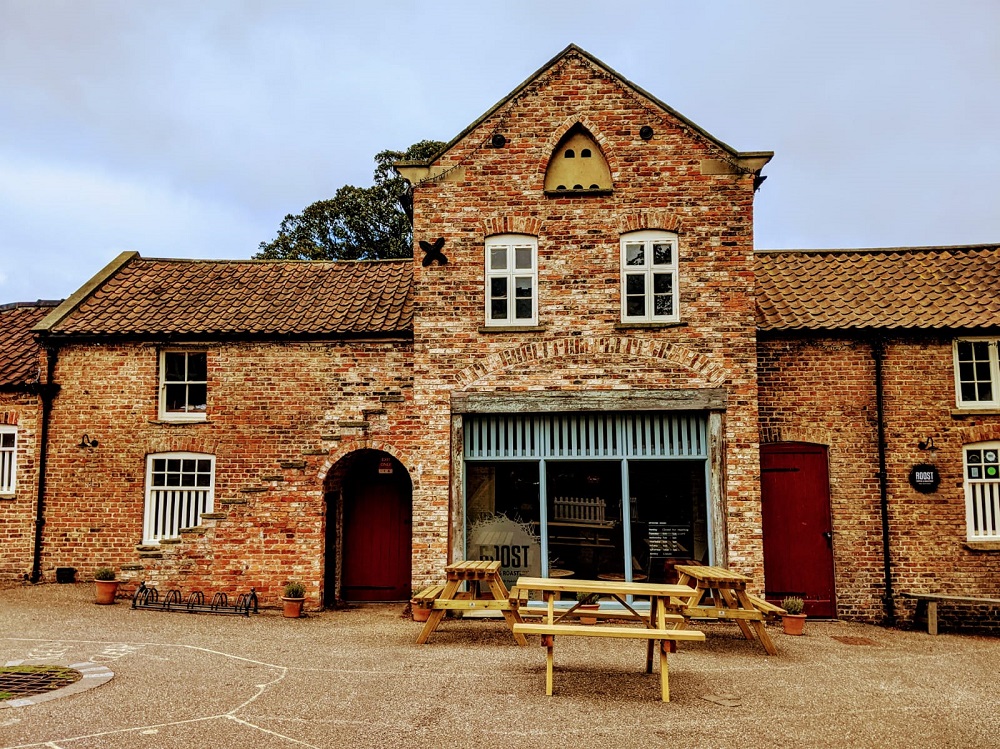 Also on site is the stunning copper distillery of Rare Bird Gin, where you can grab one of their well-known blue bottles, witness the distillation process and learn how to make the perfect G&T.
The Cook's Place
The Cook's Place is an independent cookery school offering a range of half- and full-day courses. Whether you want to immerse yourself in the comforting world of baking with their 'Beat and Whisk' course, or try your hand at fish dishes with their 'Fin and Shell' programme, you'll leave here armed and ready to throw a dinner party to remember.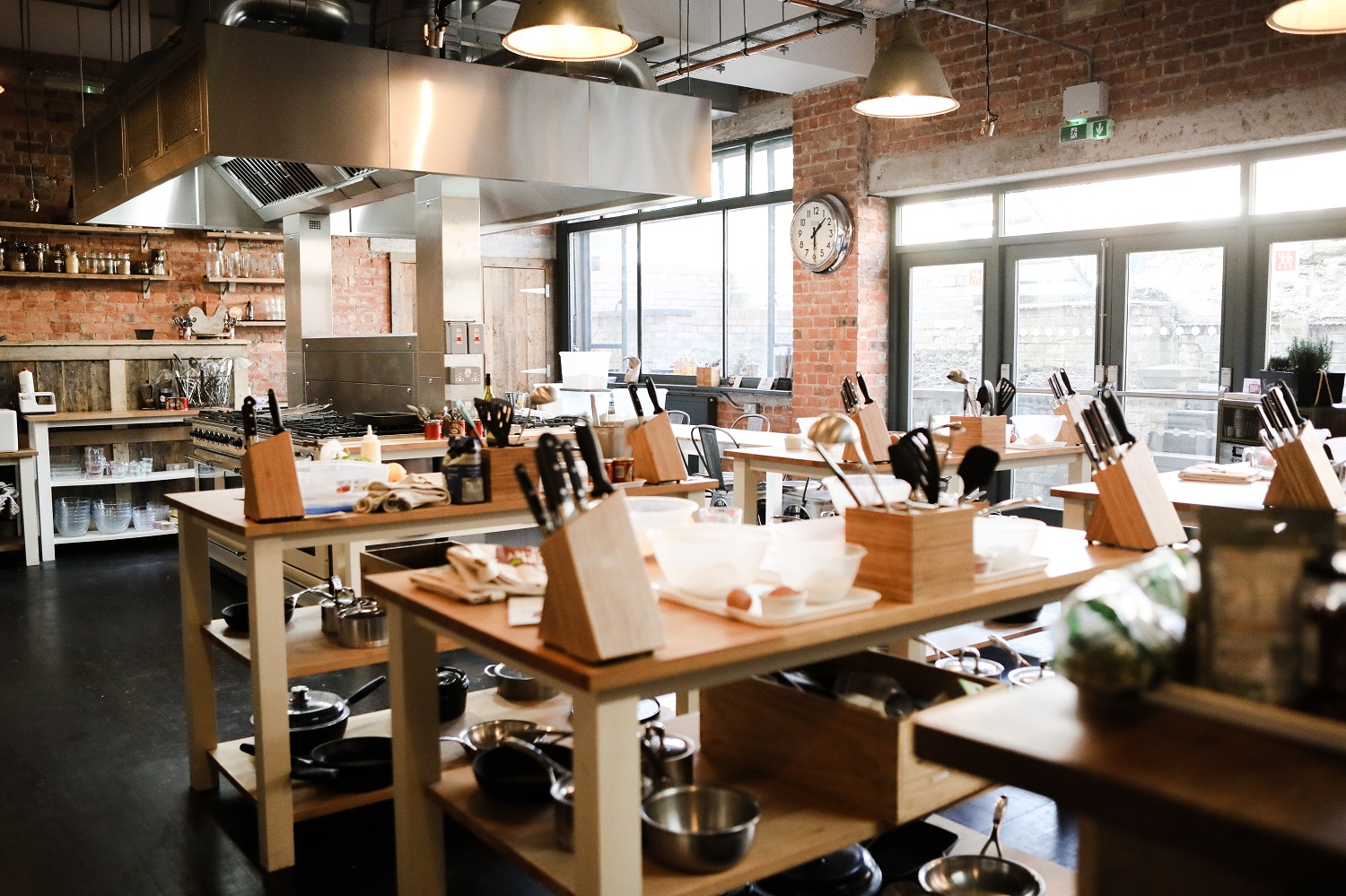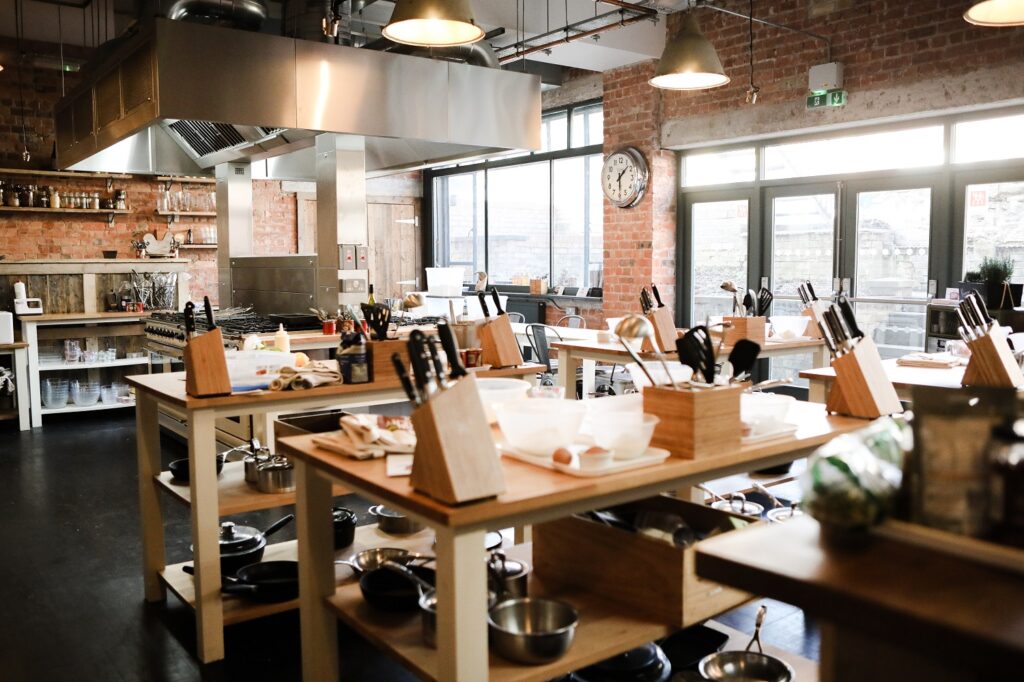 Try their recipe for a festive yule log – delicious!
Malton Relish
This unassuming delicatessen sells specialist foods from Yorkshire and beyond. Sit at one of the small tables in the corner with whatever takes your fancy from the shop and wash it down with a brew from behind the counter.
---
More information
For more information, check our Mike Bagshaw's guide: