For the first time, conservation is heading towards the top of China's political agenda. In recent years, the number of reserves in the country has increased rapidly – by 2019 China had established more than 11,000 protected areas, representing more than 18% of the land area and 4.6% of the marine – an impressive total indeed.
In addition to nature reserves, there are also 3,234 Forest Parks, 962 Scenic Landscape and Historical Sites, 212 National Geological Parks, 2,500 Water Conservation Scenic Parks and more than 1,000 small nature reserves. Although these are diverse and administered in different ways and for different purposes, all qualify as protected areas and therefore together all help to conserve and showcase China's wildlife.
This round-up of the best spots in the country to catch a glimpse of some of the most remarkable wildlife China has to offer is guaranteed to leave all animal-lovers satisfied.
Northwest China | desert region
Kanasi Nature Reserve, Xinjiang
Tucked away in the far north of the province, on the edge of the Altai Mountains where China meets Mongolia, Russia and Kazakhstan, Kanasi Nature Reserve has dense forests dominated by Siberian spruce and Siberian larch, with alpine meadows above. The altitude ranges from 1,300–4,300m and, as well as the gorgeous Kanasi lake, the main habitats are grassland, coniferous forests, mountain peaks and glaciers.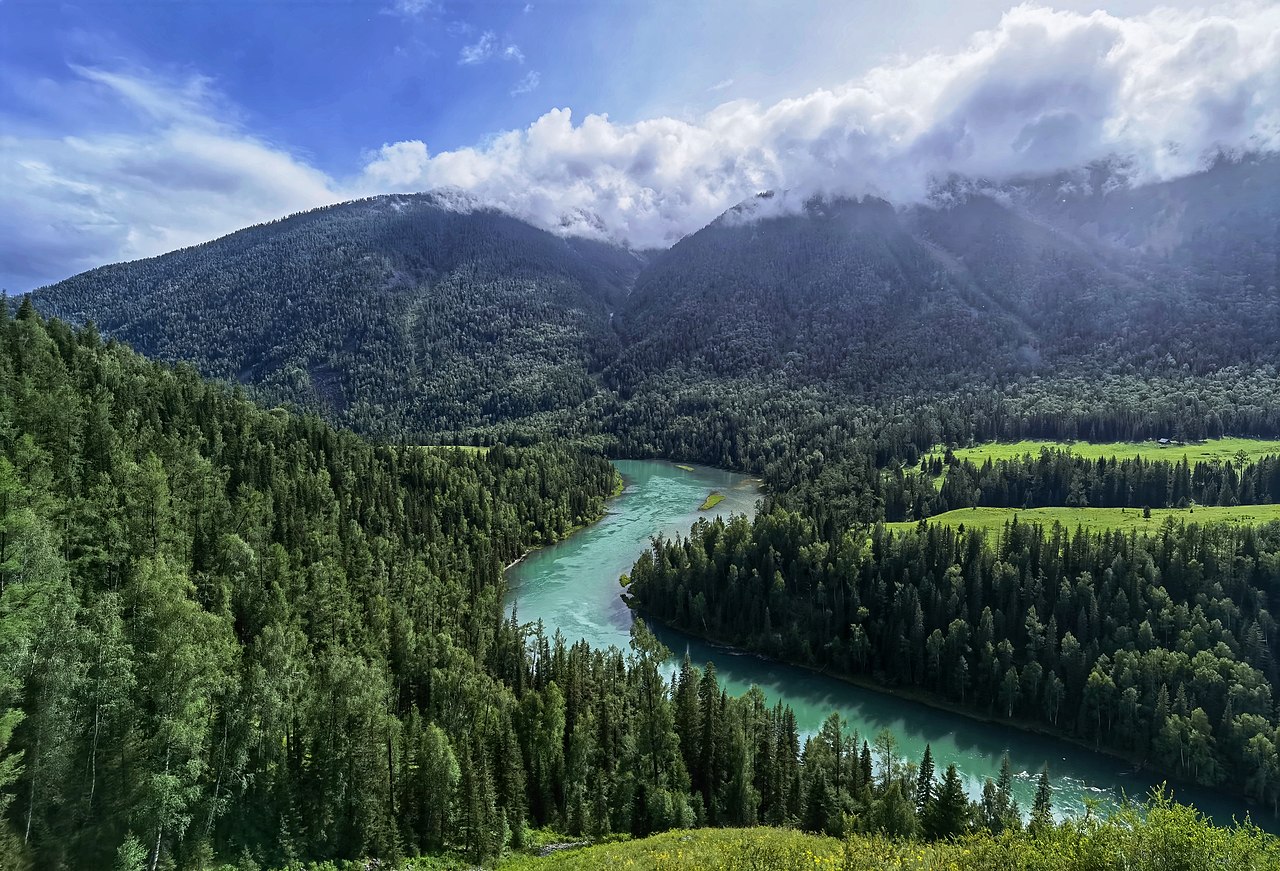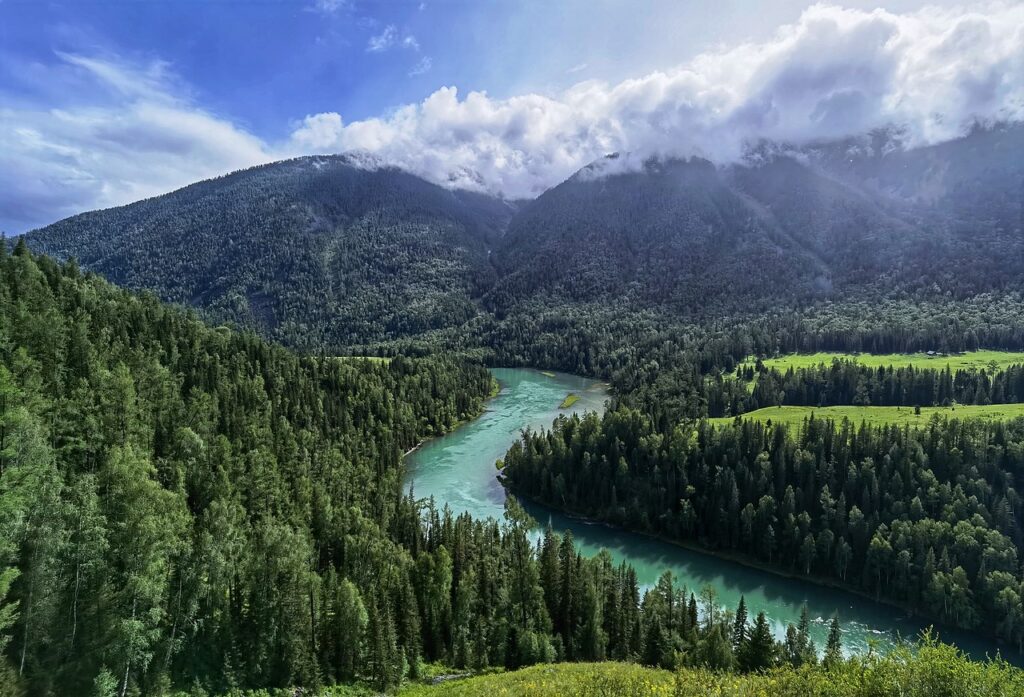 There is an impressive variety of birds and mammals here include pine bunting, ortolan, common crossbill, black kite, goosander, goldeneye, black stork, black grouse, golden eagle, ibex, brown bear, lynx, Pallas's cat, blue and Argali sheep and red deer. For those interested in moose, Kanasi Nature Reserve is the place to be.
West China | high plateau region
Qiangtang Nature Reserve, Tibet
This huge area in the northwest of the Tibetan Plateau covers 300,000km² of steppe and alpine habitats at 4,300m and higher. The wild mammals include chiru, Tibetan gazelle, Argali and blue sheep, wild yak, Asiatic wild ass, snow leopard, brown bear, wolf and lynx. The chiru in particular is threatened by slaughter for its fine wool, smuggled to India and used for shahtoosh shawls.
Other mammals here are black-lipped pika, Tibetan and red foxes, Himalayan marmot and Tibetan woolly hare. White-lipped deer, endemic to the Tibetan Plateau, can be found in the eastern section.
Zhumulangmafeng Nature Reserve, Tibet
Zhumulangmafeng, also known as Zhufeng, protects almost 34,000km² of high plateau and mountains, rising to the 8,848m peak of Everest (Zhumulangma) on the Nepalese border. This is classic snow leopard country, and the area also has Assamese macaque and Himalayan tahr.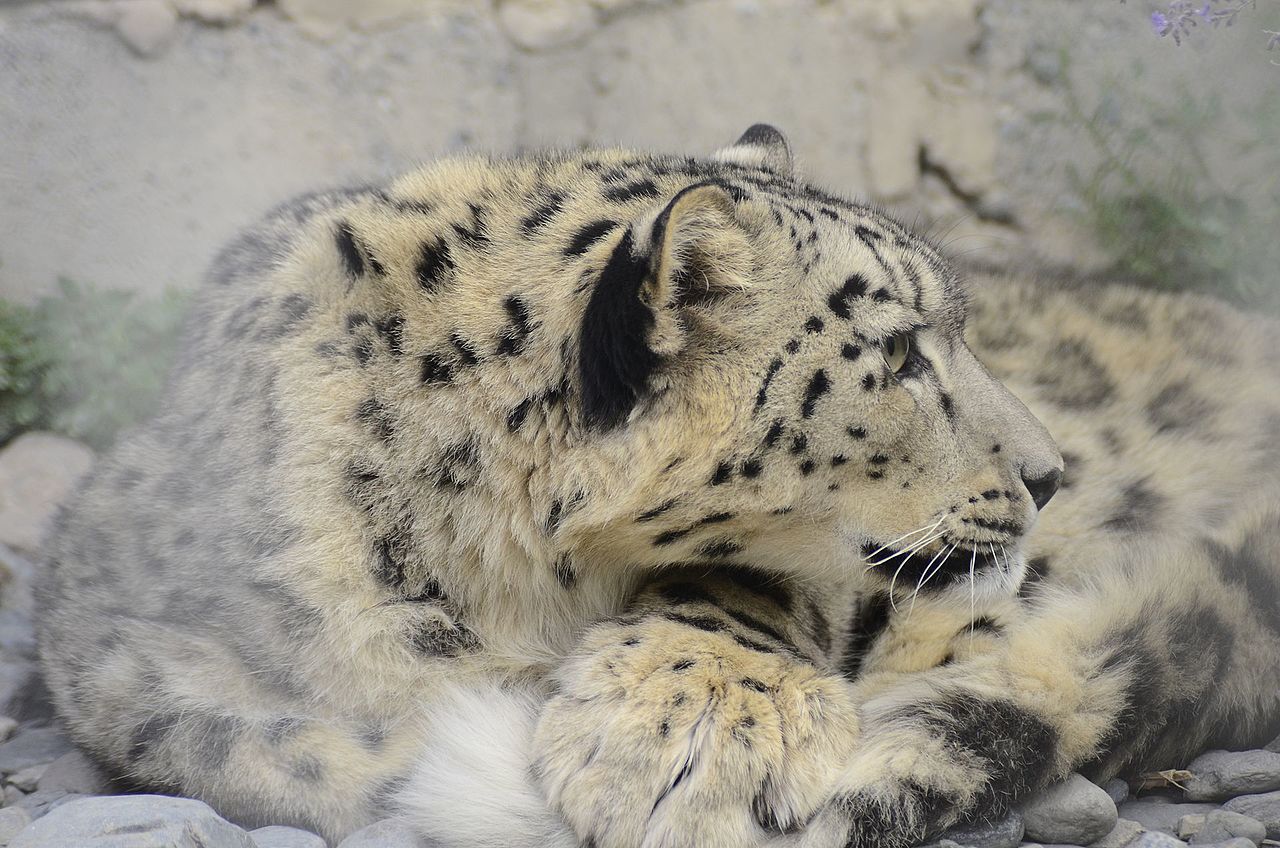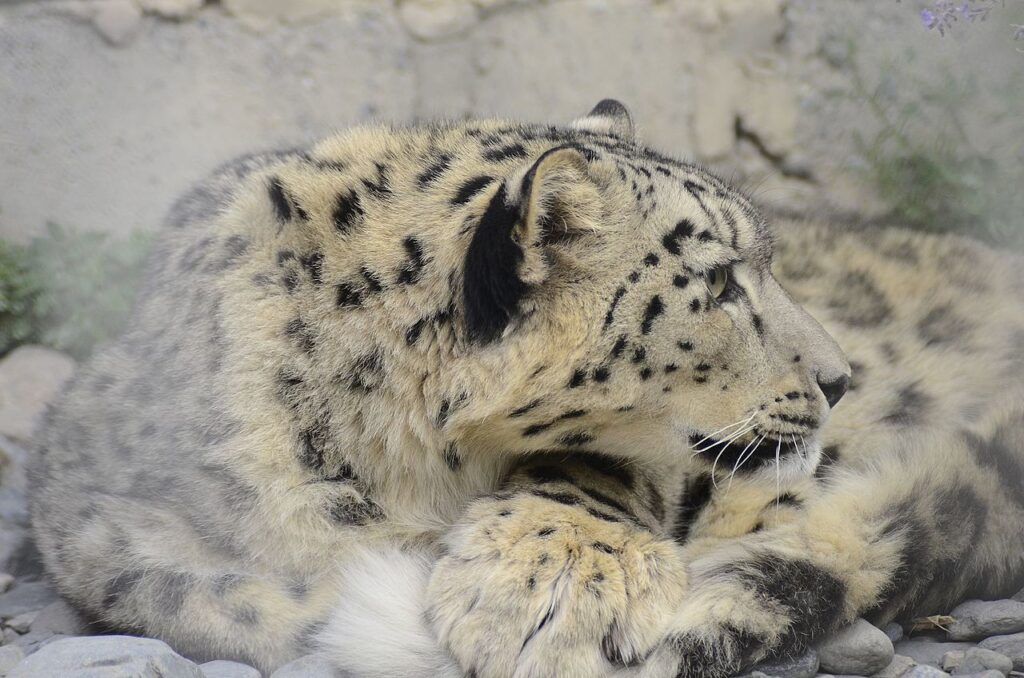 As well as protecting high-altitude wildlife on her flanks, this, the world's tallest peak, is sacred to the Tibetans and regarded as the Mother Goddess of the World making it a wonderful place to visit for animal-lovers and trekkers alike.
North China | mountain, forest and grassland region
Zhalong Nature Reserve, Heilongjiang
In southwest Heilongjiang, the marshes, lakes and reedbeds of Zhalong Nature Reserve offer a breeding ground for rare red-crowned, white-naped, Siberian and demoiselle cranes, with common and hooded cranes also passing through. Other wetland birds include swans, cormorant, herons, bitterns, spoonbills, white and black storks, black-headed ibis and many species of duck including scaly-sided merganser and mandarin.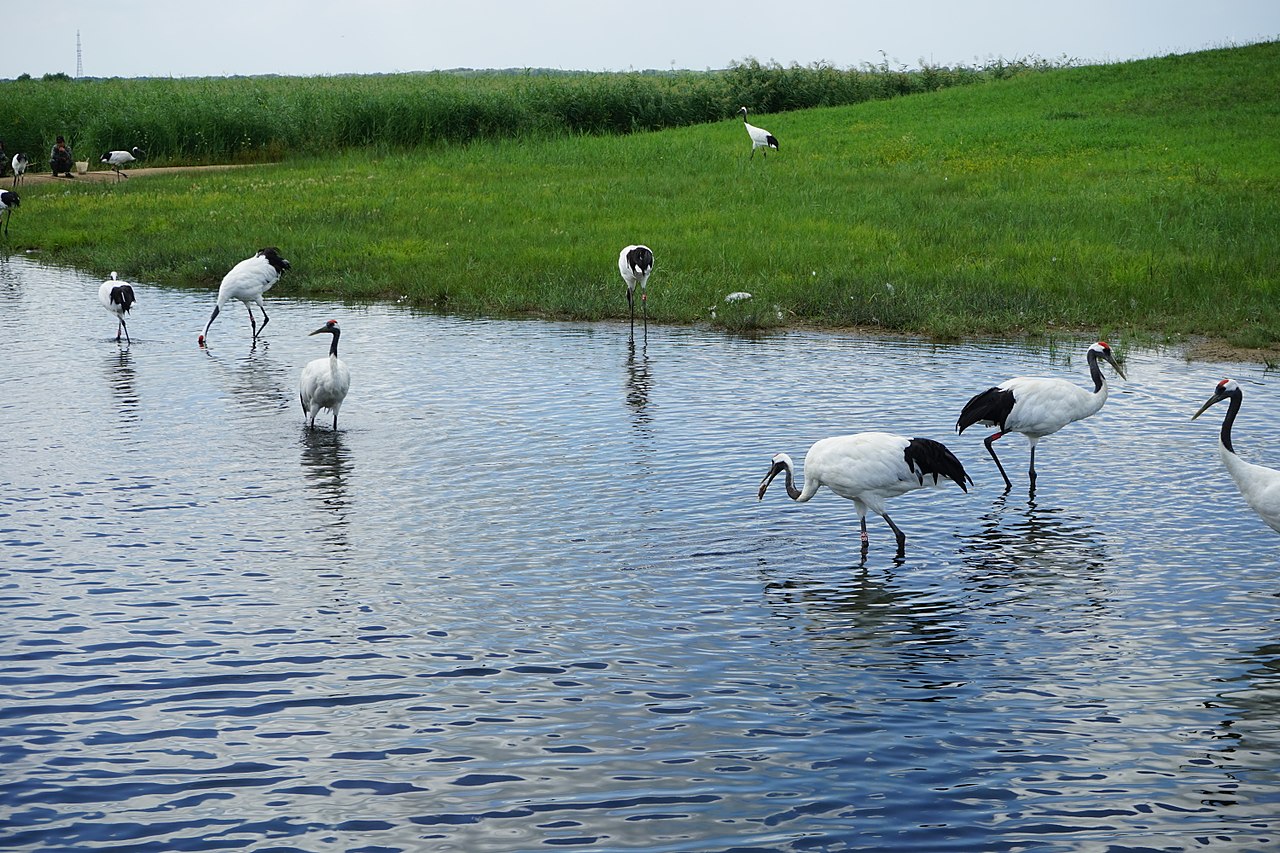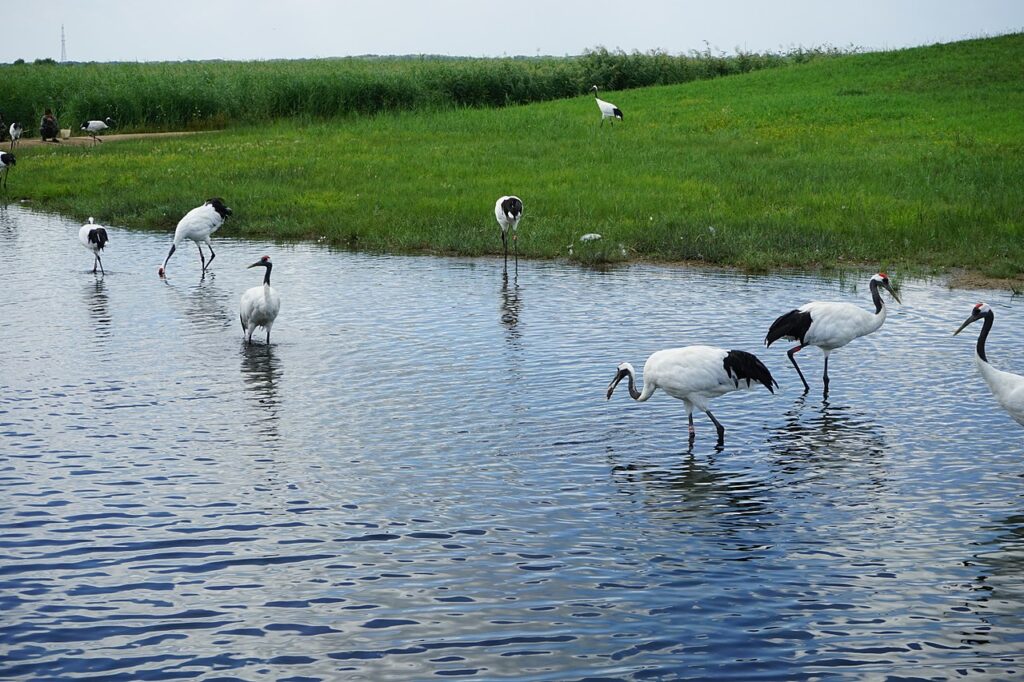 Siberian roe deer, badger and red fox breed here and Mongolian gazelle can also sometimes be seen on the grassy plains nearby. Amphibians are in abundance, with tree frogs, the Mongolian toad, black-spotted frog and the rare frog Rana amurensis.
Changbaishan Nature Reserve, Jilin
In the south lies Changbaishan, another splendid reserve covering 1,900km² with original boreal forest, and again on the border of Jilin Province and North Korea. It protects relatively unaltered mixed forests, as well as northeast China's highest mountain (Baiyun, 2,691m) and a splendid crater lake over 370m deep.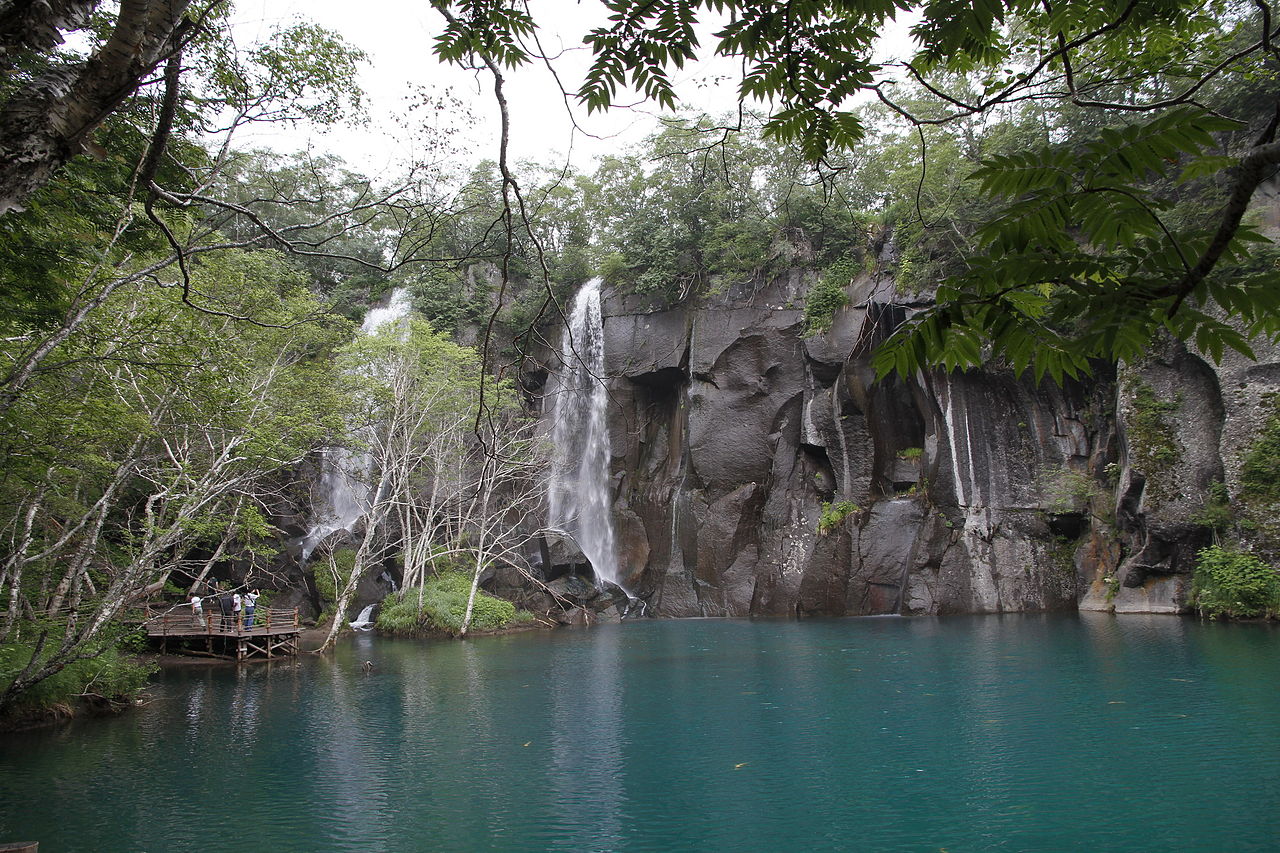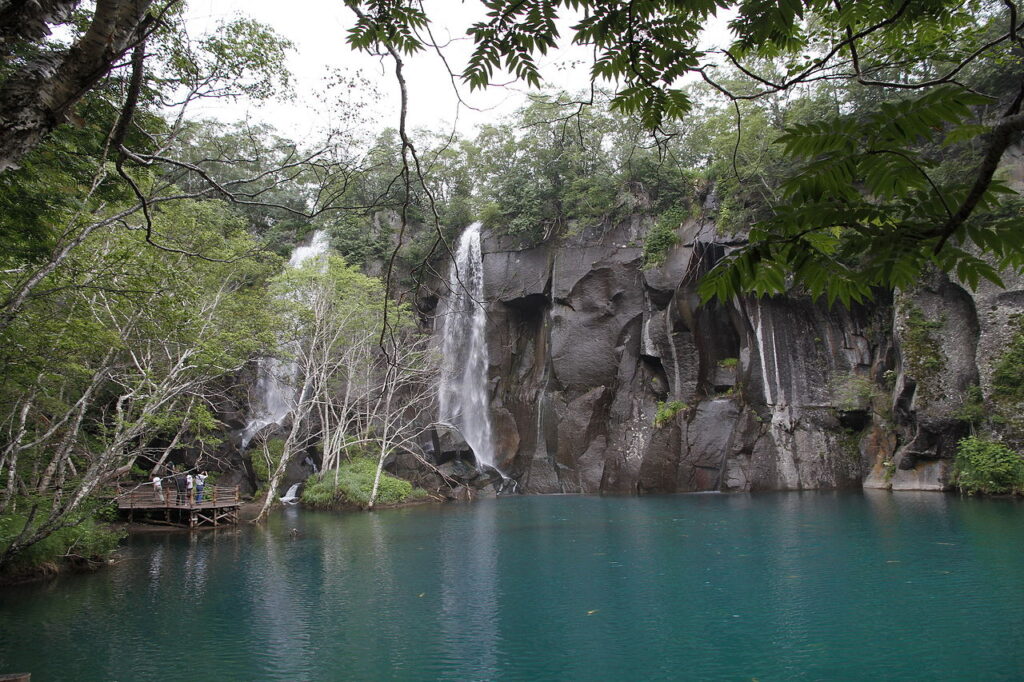 In addition to its impressive natural landscapes, the reserve is home to a number of different animals. The mammals here include leopard, lynx, brown and Asiatic black bears, sika and red deer, Chinese goral, wild pig, otters and sable. Notable special birds are black and hazel grouse, black stork, mandarin duck, oriental stork and scaly-sided merganser.
East China | lowland and wetland region
Yangtze Nature Reserve, Anhui
Yangtze (Chinese Alligator) Nature Reserve was established in 1982 specifically to protect this rare reptile. Three rivers flow through the reserve, all draining into the Yangtze, with many ditches and ponds providing ideal alligator habitat.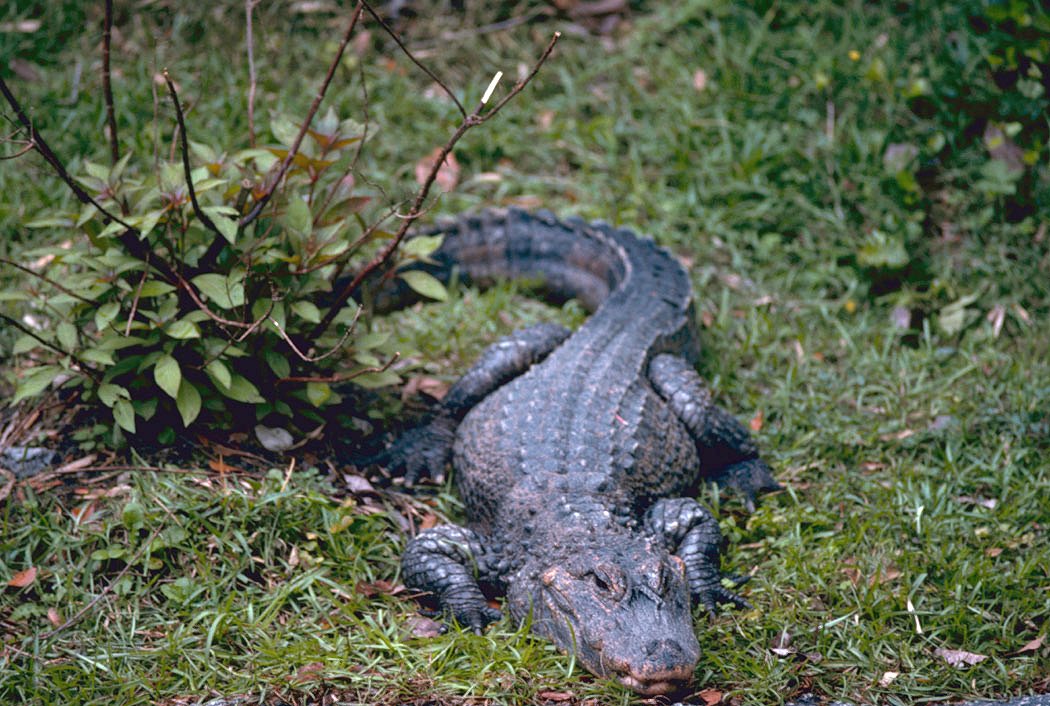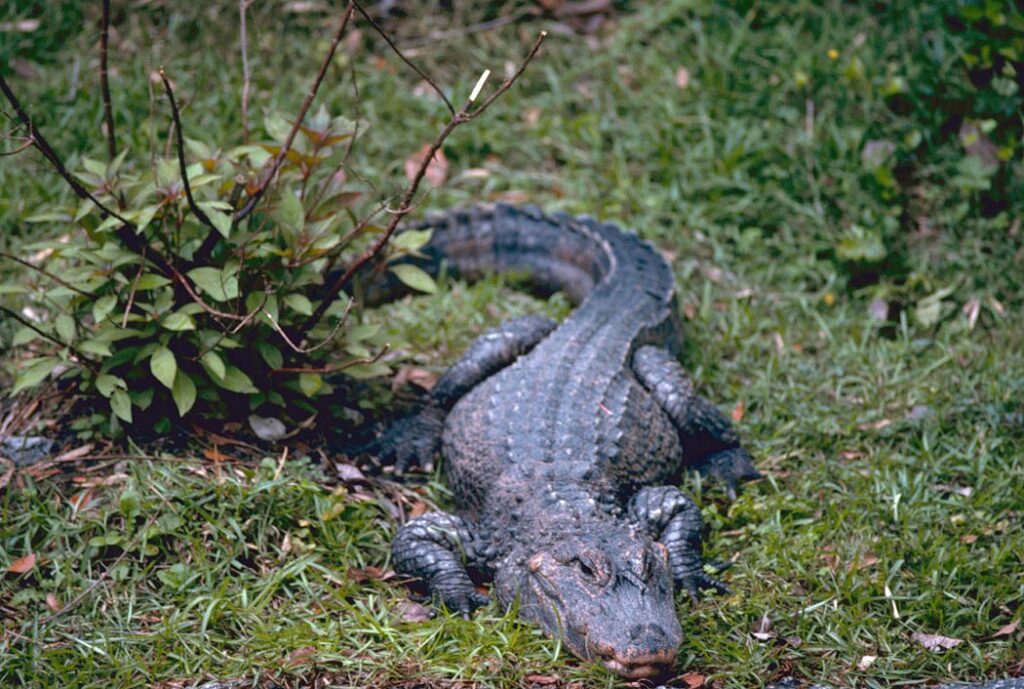 There is also a captive breeding and release programme centred here, and efforts are being made to reintroduce this charismatic animal. For anyone interested in catching a glimpse of the Chinese Alligator specifically, a visit to the Yangtze Nature Reserve is a must.
Beidaihe, Hebei
Beidaihe is a wetland on the coast east of Beijing, best visited in May, or from September through November. It is internationally known amongst keen birders because it is a hot spot for migrants, notably cranes, wildfowl and waders.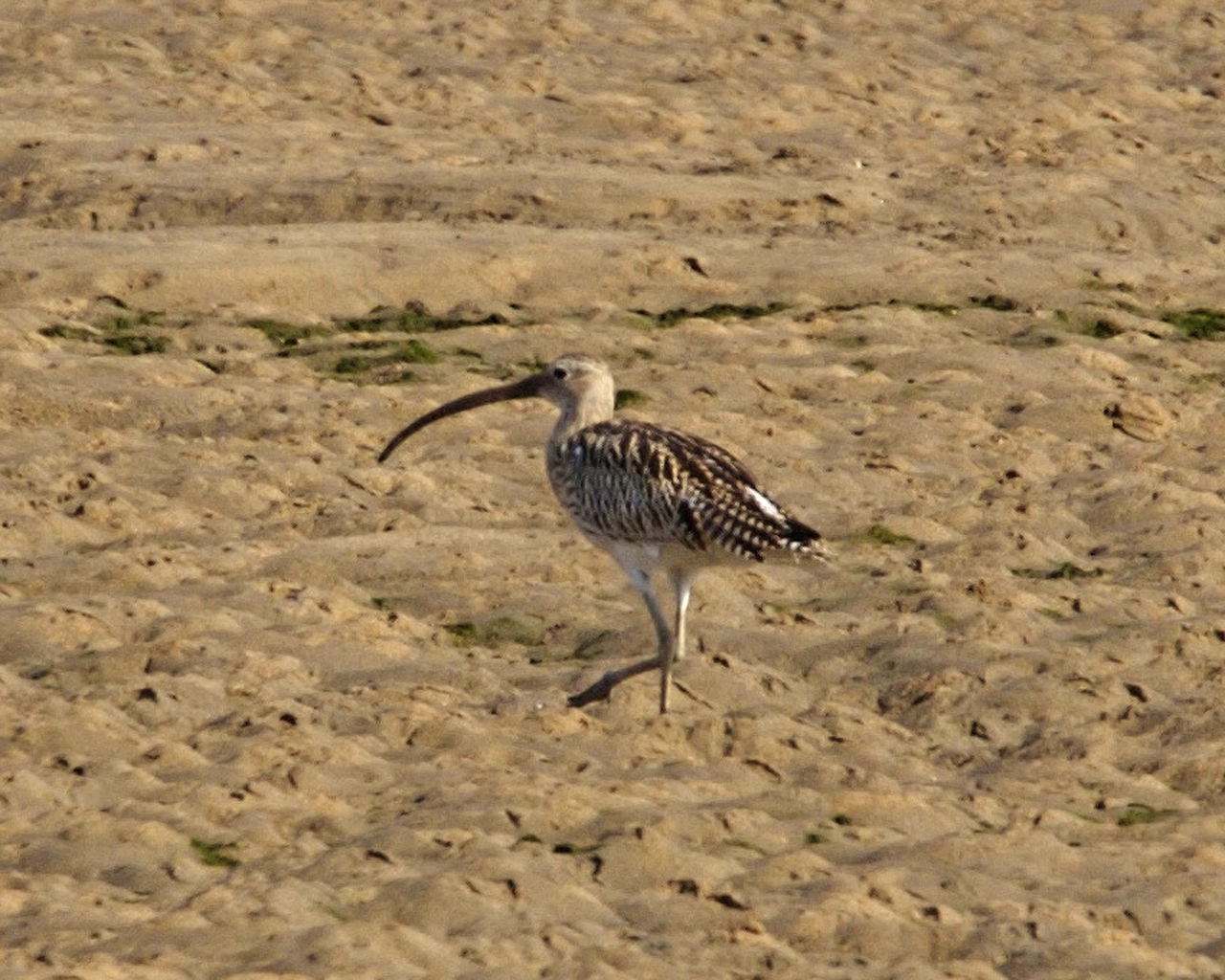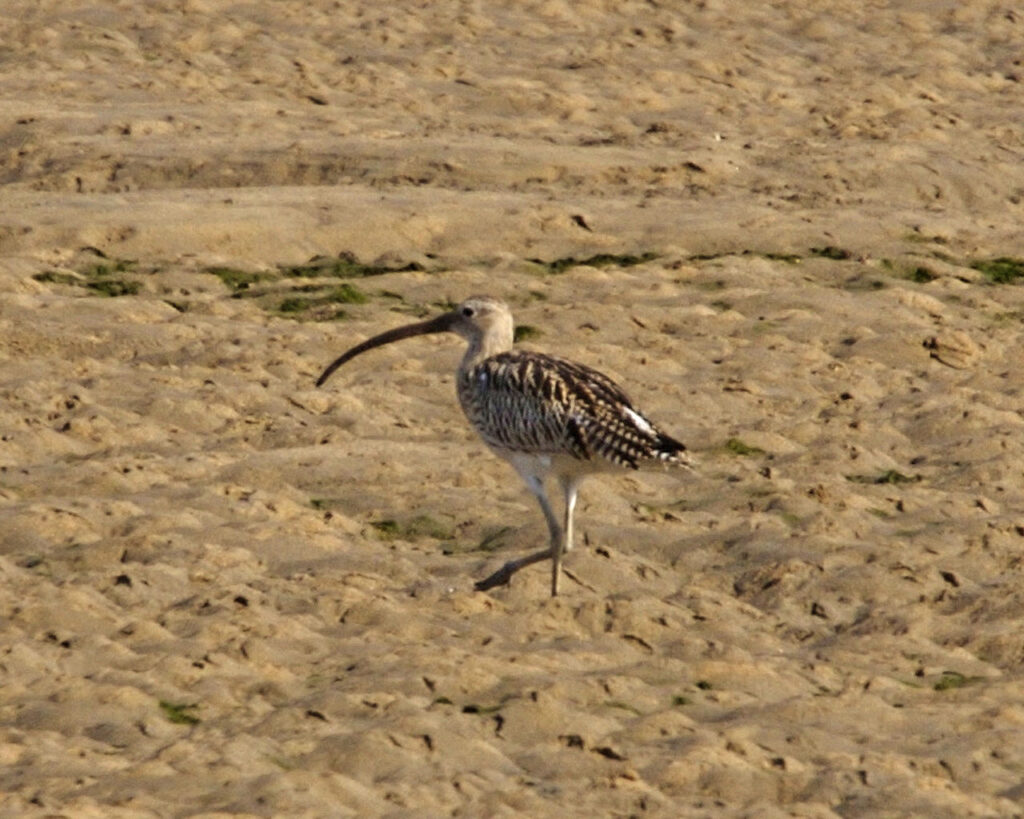 Many interesting songbirds pass through in the spring, but the finest bird show is in autumn when common, hooded, white-naped, red-crowned and Siberian cranes appear. Other special migrants are Amur falcon, pied harrier and oriental stork.
Central China | mountain and forest region
Shennongjia Nature Reserve, Hubei
This reserve, now part of Shennongjia National Park (more than 1,100km²), covering a range from 420 to 3,100m, holds intact mixed forests, especially at higher levels, although the lower slopes have been somewhat degraded, so the best forests are mainly found on the steeper slopes. These remaining forests are amazingly rich, and many of the stands are of primary old-growth forests, relatively unaffected by people – a rarity indeed in this part of China. The dense forests hold more than 2,600 species of plant.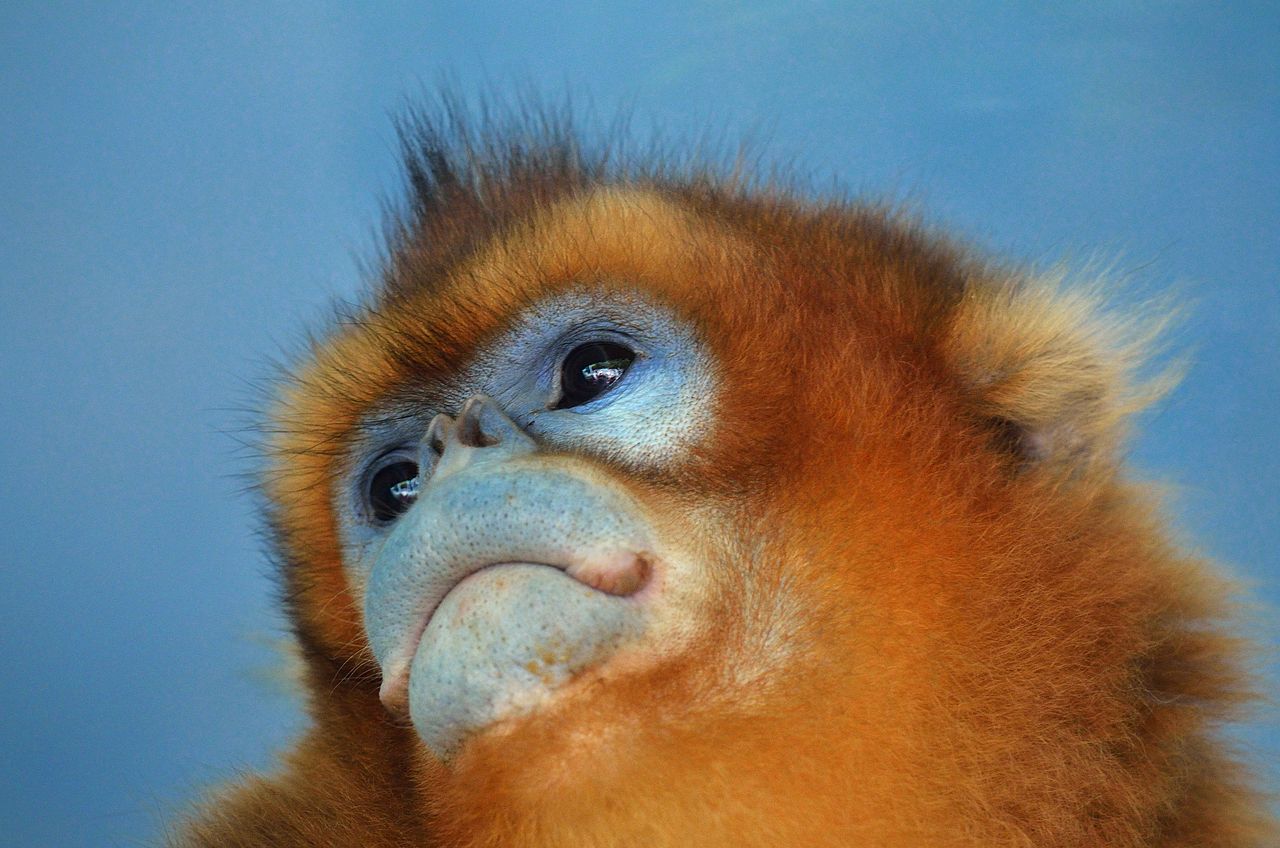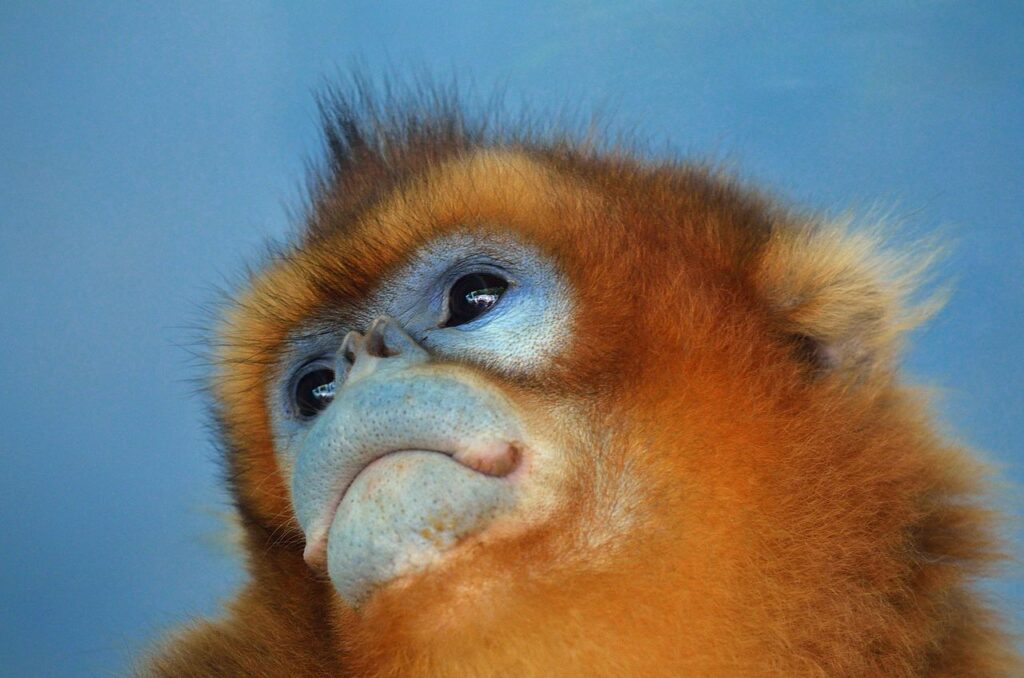 A number of rare mammals are protected here too, including golden snub-nosed monkey (at its eastern limit), leopard, musk deer, wild pig, Asiatic black bear and macaques. Notable birds include Reeves's pheasant. Legend has it that a humanoid creature (the 'Wild Man of Shennongjia') also inhabits these forested peaks, but its existence has yet to be established, despite numerous alleged sightings. Perhaps the strange golden snub-nosed monkey is at least in part responsible for such stories?
South China | mountain and forest region
Dongdongtinghu Nature Reserve, Hunan
Dongdongtinghu Nature Reserve is one of China's most famous sites. A large freshwater lake, it has been partly drained for farmland. An important refuge for wildlife, especially in winter, it experiences seasonal fluctuations, increasing from about 3,500 to more than 13,000km² and by more than 10m depth in summer.
The main claim to fame are the flocks of wintering cranes (common, hooded, white-naped and Siberian), storks (oriental, white and black), and wildfowl including geese and scaly-sided merganser. About 70% of the world population of lesser white-fronted geese winter here. A bird-lovers' paradise!
Southwest China | mountain region
Three Parallel Rivers Protected Area, Yunnan
The Three Parallel Rivers Protected Area (a World Heritage Site) is probably Yunnan's most important wildlife refuge. Three great rivers – Salween (Nujiang), Mekong (Lancang Jiang) and Yangtze (Jinsha Jiang) – flow close together and almost parallel, in a mountainous landscape where the habitats range from alpine to subtropical. The protected areas include Gaoligong Mountain, Baima-Meili Snow Mountain and Laowo Mountain.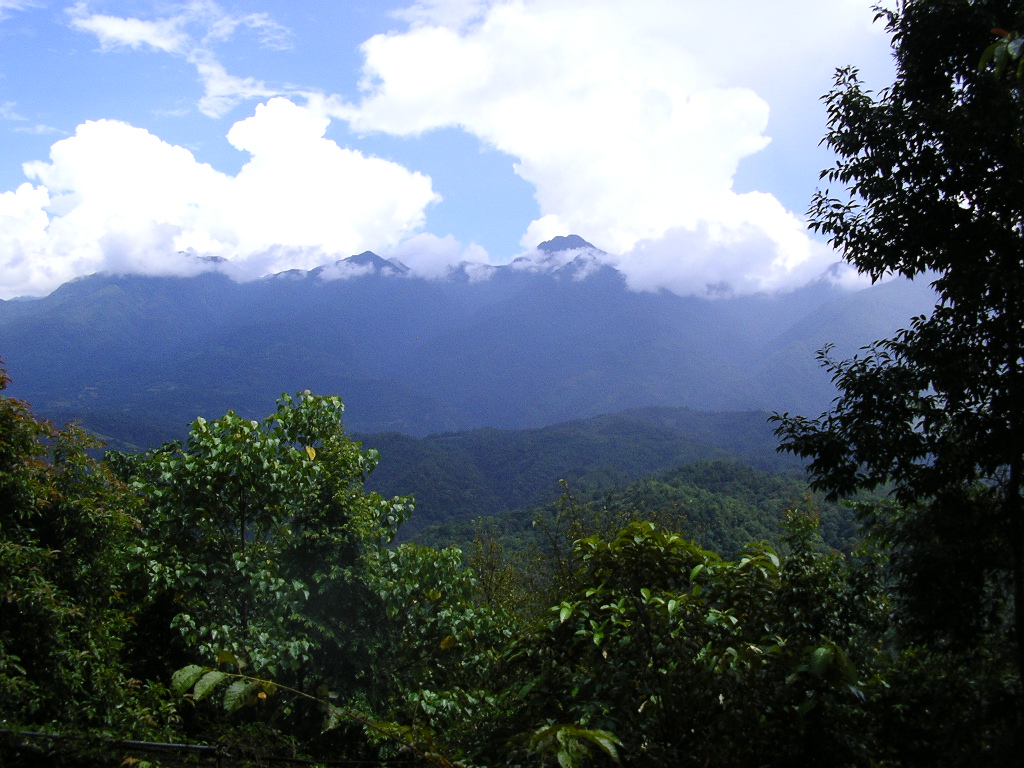 Rare mammals that reside here include Himalayan water shrew, the endemic Yunnan snub-nosed monkey, capped leaf monkey, wild dog, red panda, Asiatic black bear, smooth-coated otter, leopard, clouded leopard and even the elusive snow leopard on the high slopes. Other notable mammals include musk deer, takin and red and Chinese gorals.
The birds are equally fascinating, with Lady Amherst's and blood pheasants, white eared-pheasant, Sclater's monal, Blyth's tragopan, black- necked crane, Ward's trogon, giant and Yunnan nuthatches, white-speckled laughingthrush and brown-winged parrotbill.
Wolong Nature Reserve, Sichuan
A group of reserves in the Qionglai Mountains of central Sichuan are world famous, and justly so. In 2006, much of the Qionglai range was designated as the Sichuan Giant Panda Sanctuary World Heritage Site. This is classic giant panda country, and includes the flagship reserve of Wolong Nature Reserve with its panda breeding centre.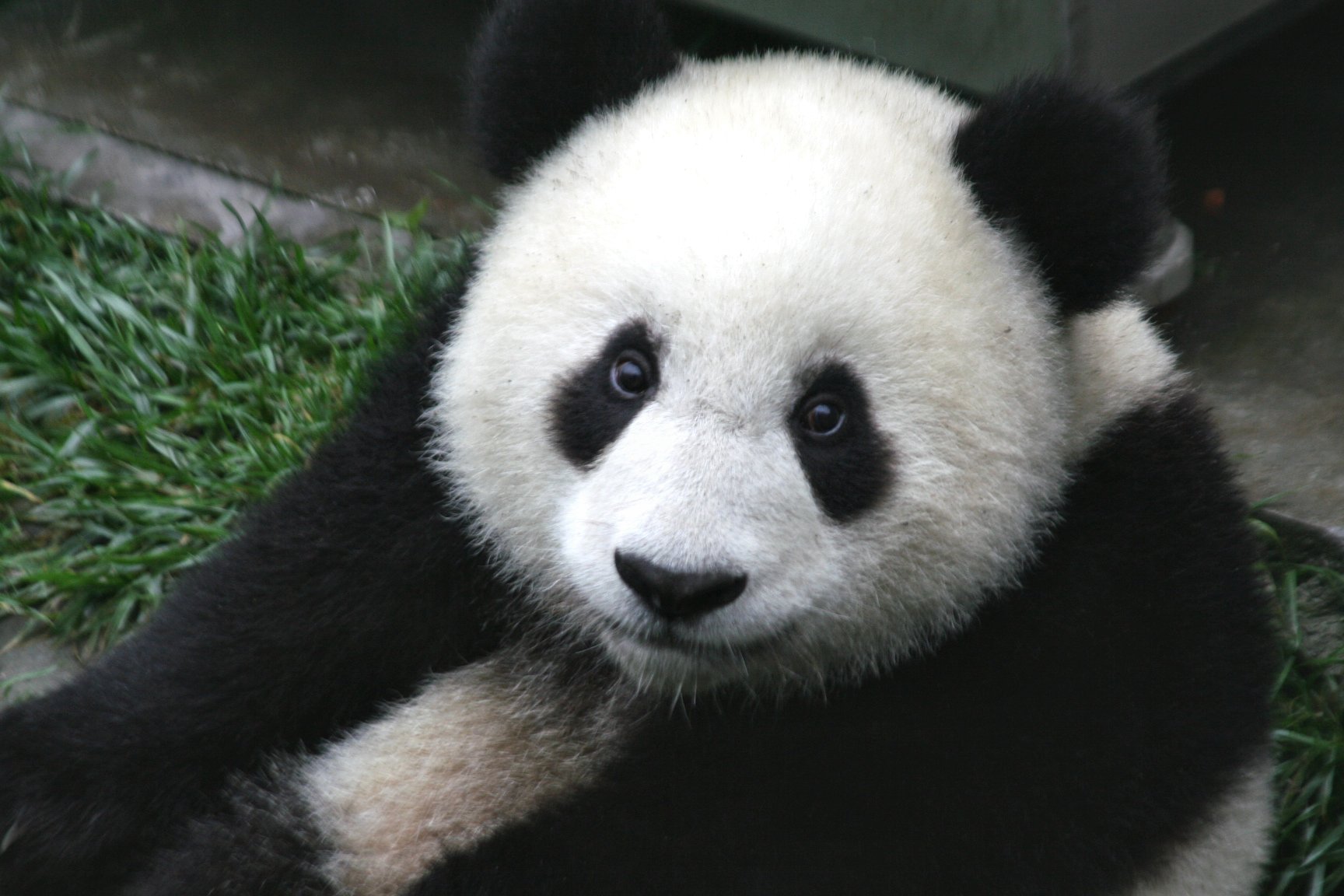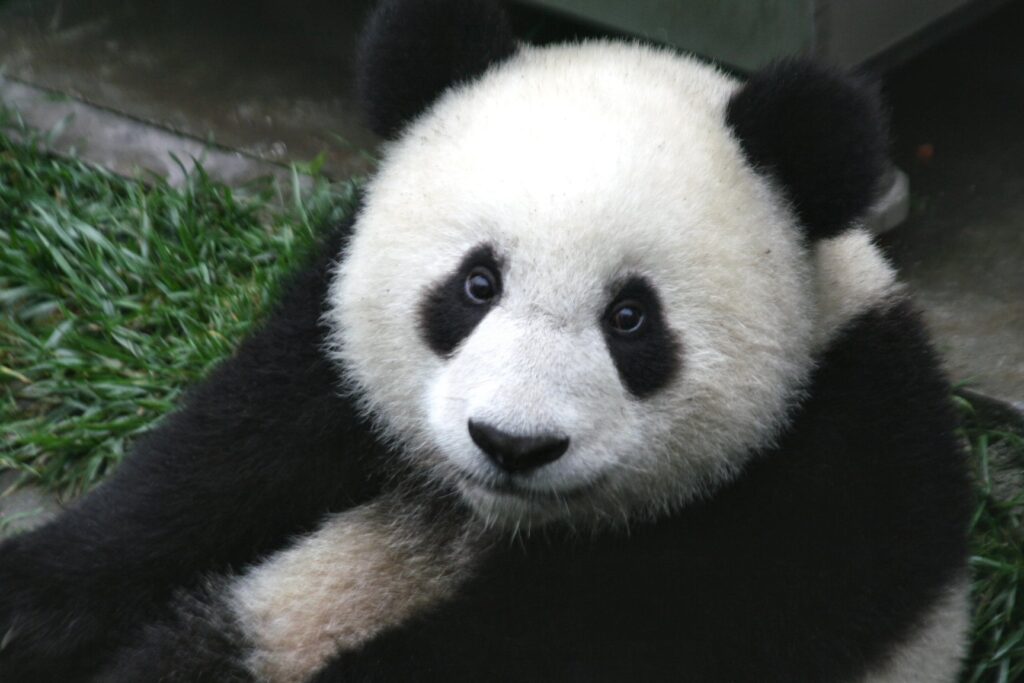 This reserve, not far from Chengdu in Sichuan Province, is the most famous of China's giant panda reserves. The reserve is home to about 100 wild pandas. The famous giant pandas roam through the reserve's bamboo-rich forests but are unlikely to be spotted as they are thinly spread and solitary. The panda breeding centre offers good views though, and there is an interesting museum.
South China | tropical region
Xishuangbanna Nature Reserve, Yunnan
This region in Yunnan's far south covers 2,417km² at an altitude range of 420–2,300m. It has a series of five nature reserves (Mengyang, Menglun, Mengla, Shangyong and Mengao) to protect the treasures of the tropical rainforests that still clothe some of the hills and lowlands here. This is the largest of China's tropical forests. Herds of gaur still lurk in the forests and even Asian elephants can sometimes be found, though they are hard to spot and low in numbers. There are also occasional reports of Indochinese tigers.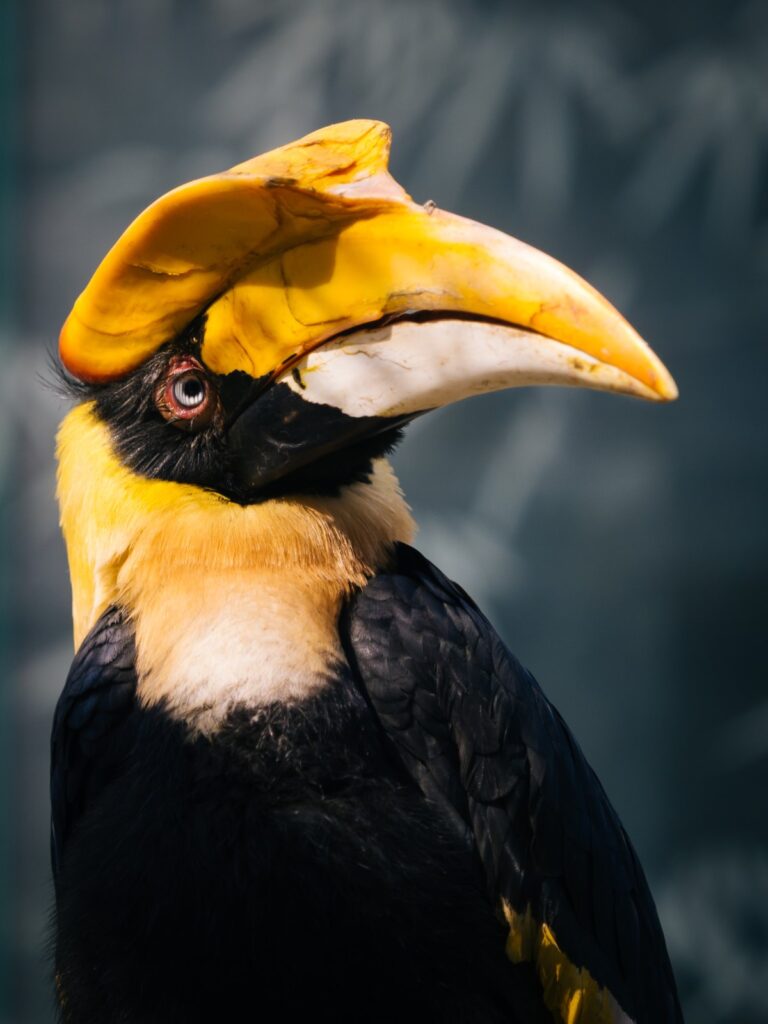 More than 100 mammal species and about 425 birds, including specialities such as green peafowl, Hume's pheasant and rufous-necked hornbill, more than 60 reptiles and 38 amphibians have all been reported here. The insects are fascinating too, especially the butterflies, notably several species of swallowtail.
One spot, Yexianggu (Wild Elephant Valley) near Mengyang, has been developed for tourists to spot elephants. This broad forested valley of about 670ha hosts gaur and peacocks as well as the famous elephants, which can be seen (with luck) from a purpose-built overhead walkway.
Getting there and visas
It's possible to fly direct to Beijing or Shanghai with Cathay Pacific, British Airways and Virgin Atlantic. Most flights leave from London Heathrow.
If you need a Chinese visa, Travel Visa Pro can make it happen. The company can process your Chinese visa application within a few days if necessary. They offer a Form Fill Service, to help you submit an application form that is error-free and conforms to the immigration requirements of the Chinese government.
To begin a visa application, make sure that your passport is valid for at least six months and that you have a spare passport photo. It is also wise to print out a clear travel itinerary and any hotel reservations.
---
More information
For more information, check out the full guide by Martin Walters: