Many dictionaries understandably still centre the definition of 'pilgrimage' firmly around religion. And why not? After all, most major faiths include pilgrimage as an important element.
In Islam, the Hajj is one of the five pillars of the religion, an obligation to pilgrimage to Mecca during the devotee's lifetime. In Christianity, the names of pilgrim sites – past and present – are known to all, and still much-visited: Jerusalem, Rome, Canterbury, Lourdes, Santiago de Compostela. For Hindus, sacred books document pilgrimage as far back as 1500BC. But the role of formal religion in many countries has experienced a gradual decline in recent decades. So, is there a place for pilgrimage in the modern, secular Western world, and if so, what does it mean?
In 1522, Saint Ignatius of Loyola embarked on a 640km pilgrim route from his home in Spain's Basque country to Montserrat and Manresa. His pursuit of personal transformation and desire to seek a new insight about himself and something higher has inspired many to follow in his footsteps, myself included. Having walked various Camino routes in Spain, it seems to me that many walkers are looking for something that is missing in their lives, and there is not necessarily a need to know exactly what is missing when you set out.
When I walked from Le Puy-en-Velay to Santiago de Compostela a few years ago, my nine weeks on the road afforded me the headspace to reassess my life. Though not immediate, the consequence of this rare and precious thinking time was my decision to quit a well-paid career and set out into the unknown world of self-employment without any track record in travel writing.
For others I met on that walk, the missing pieces of the jigsaw of life fell more quickly and tangibly into place. An affable Australian I encountered on my journey relocated himself to Germany soon afterwards to marry a lady with whom he had shared his route to Santiago. A happy ending, indeed. Others become serial pilgrims, returning year after year to walk the same route, or to choose a different one, perhaps never discovering the piece missing from the puzzle of life.
So following in the 500-year-old footsteps of Ignatius is perhaps an opportunity to achieve something more than just completing a long-distance walk. It's an opportunity to feel special, to embrace the sentiment of being a pilgrim and to enjoy the privileges that come with it. Yes, there is a place for a pilgrimage in the modern world, even for those who are not religious. And it's largely up to you to define what it might mean.
The highlights below can all be found along the Camino Ignaciano and offer a perfect opportunity to rest-up, take in the scenery and reflect on your journey so far.
Sanctuary of Loyola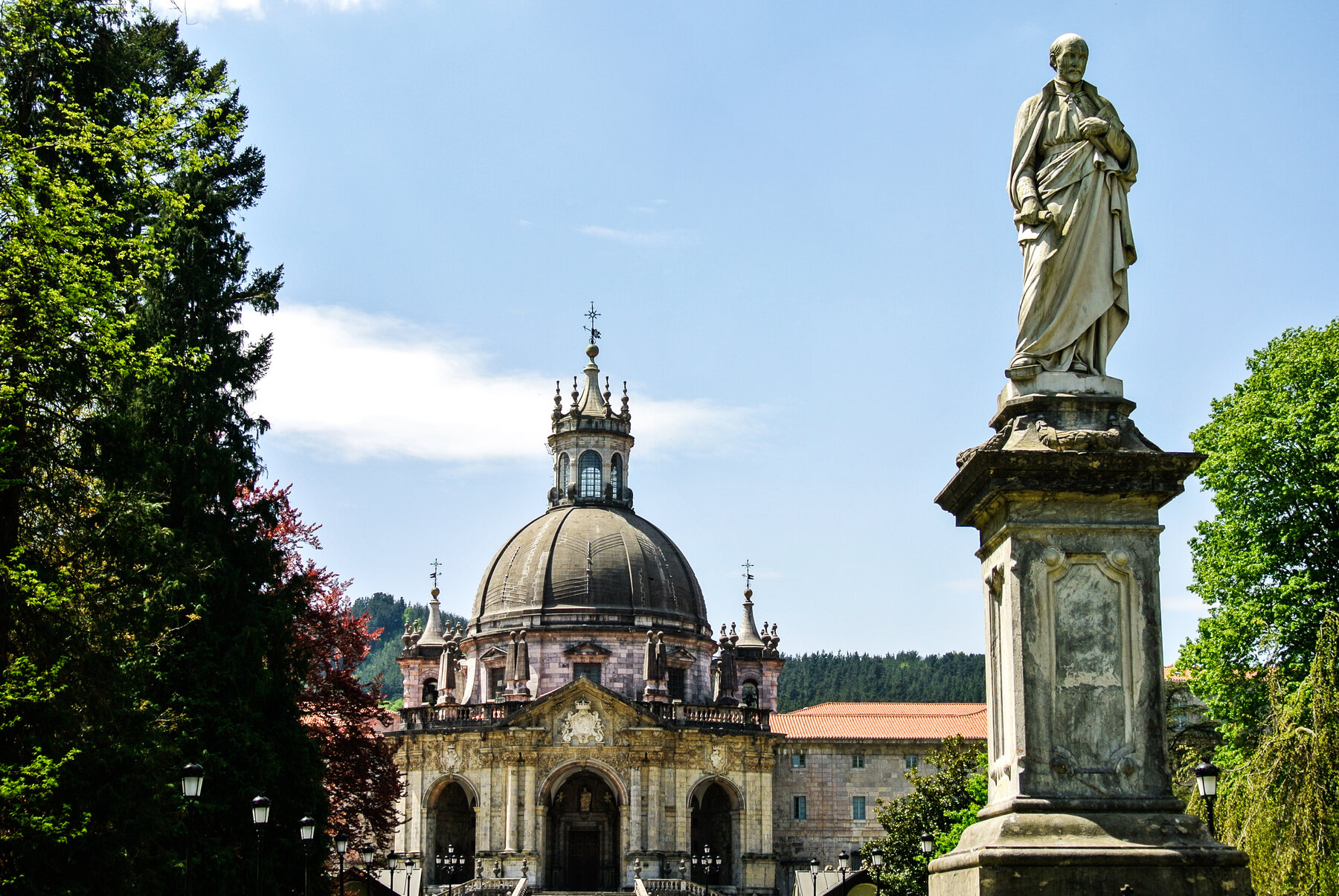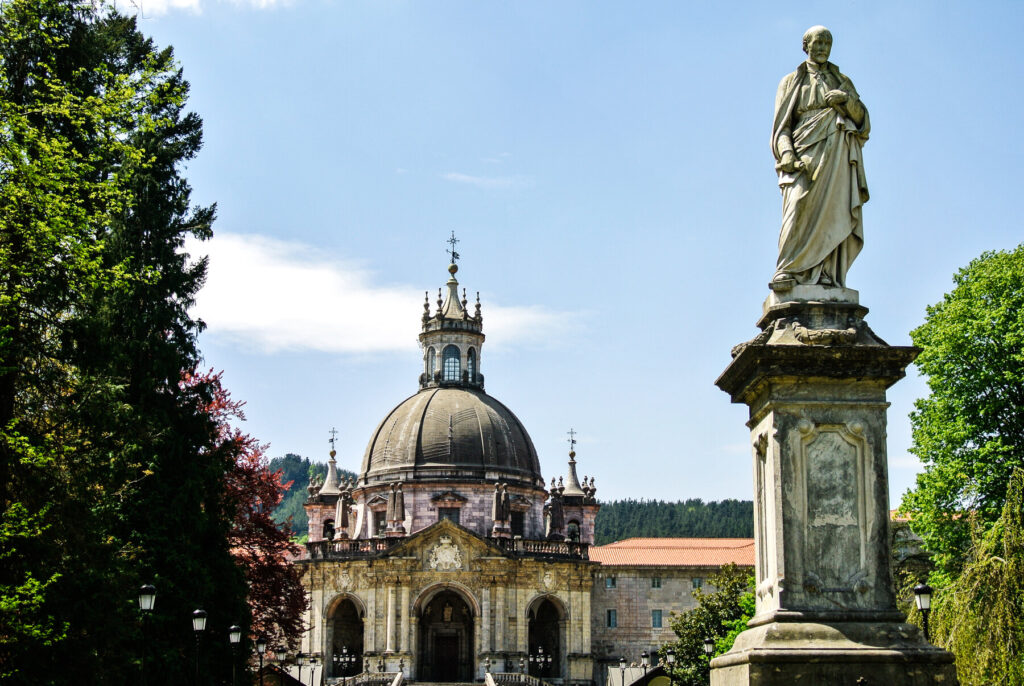 It would seem a bit remiss not to visit the sanctuary and 15th-century tower-house where Ignatius was born, and absorb some of the history that resulted in him setting off to Manresa some 500 years ago. Allow a half day if possible.
Arantzazu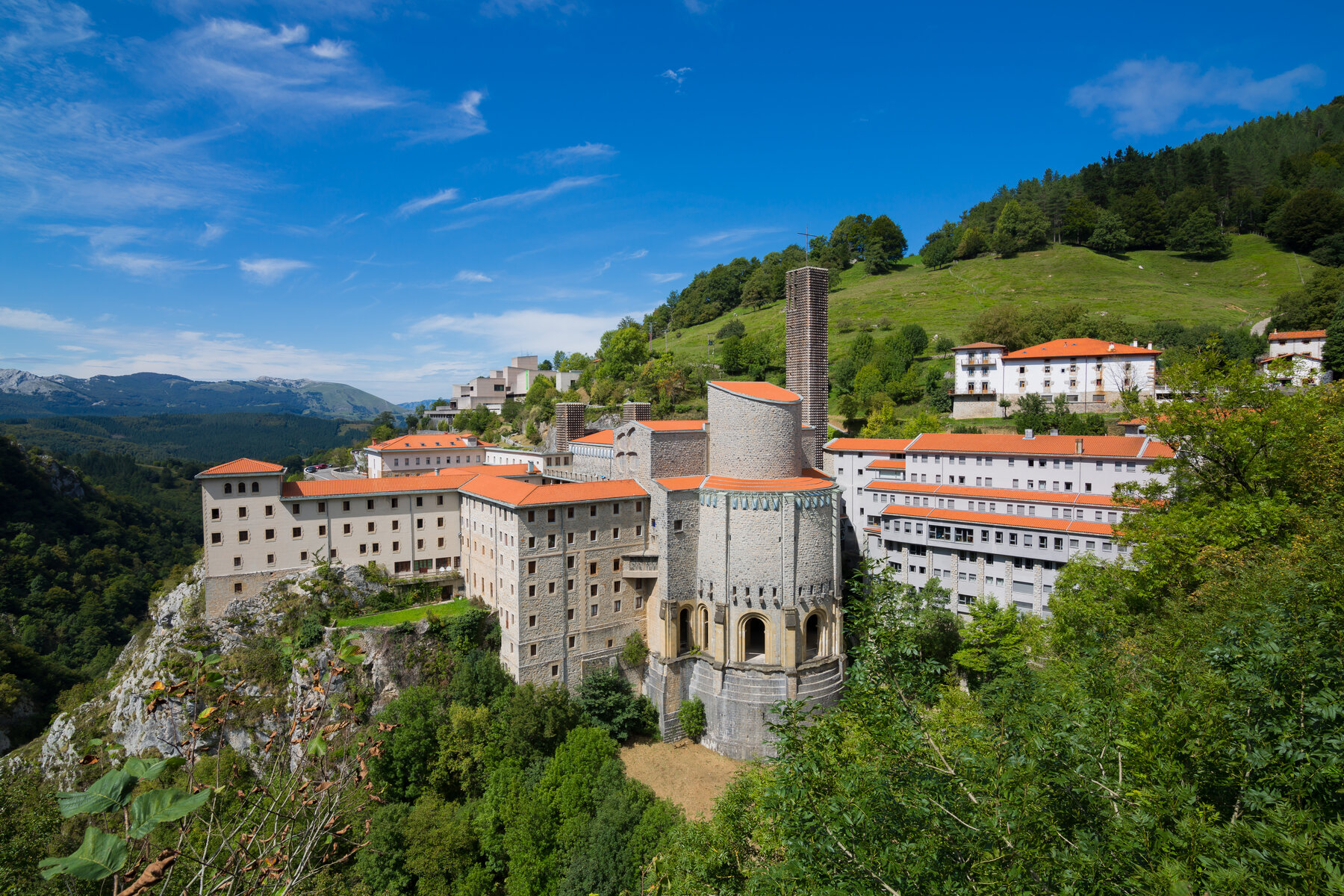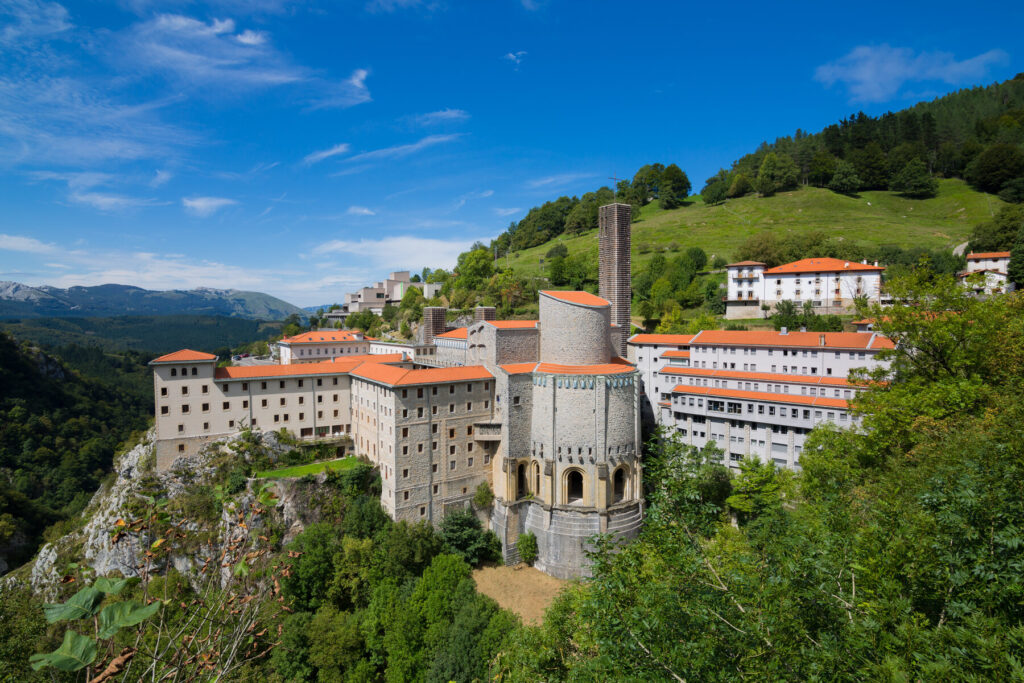 Austere and severe, the bold, Basque architectural style of this sanctuary will nevertheless leave an impression on all who see it. Although the current basilica was only constructed from 1950 onwards, this is a place steeped in over 500 years of history. A 'who's who' of creative Basques has contributed to the styling and décor of the modern building.
Laguardia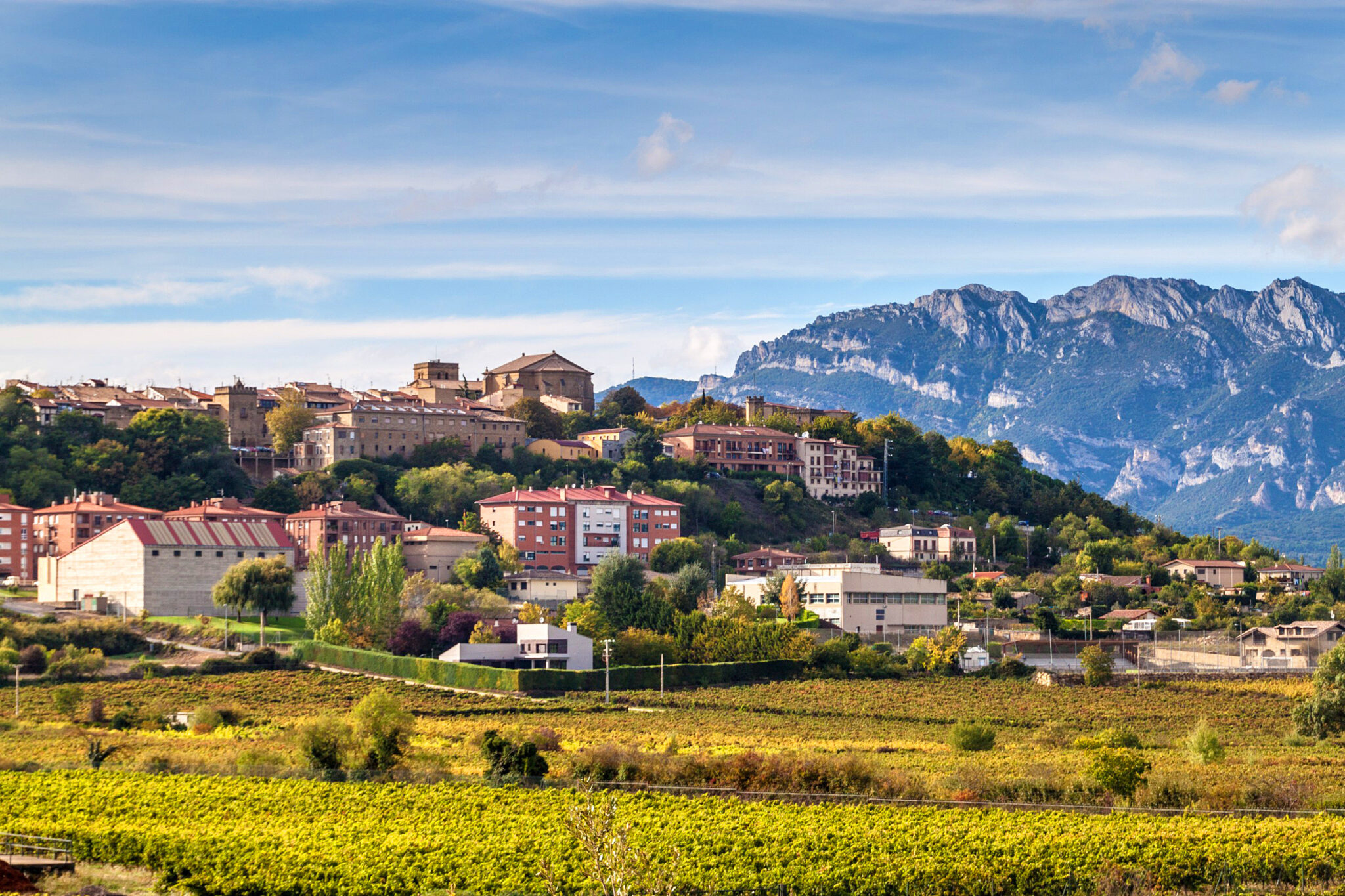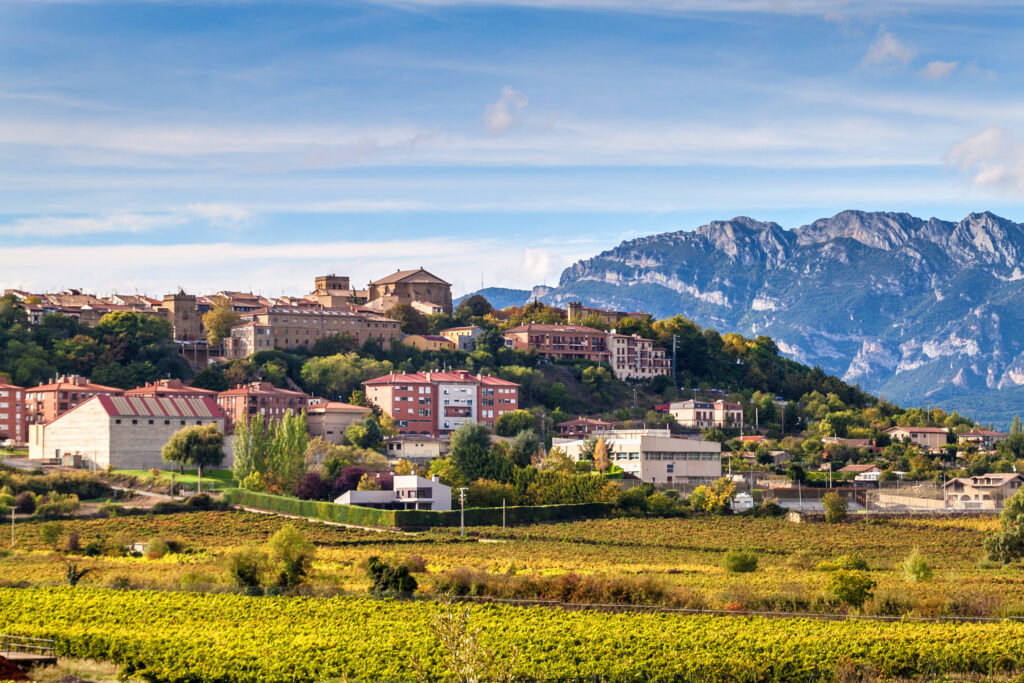 The Basque Country's only member of the official 'Most Beautiful Towns of Spain,' and a well-deserved listing. Narrow streets, wine cellars, characterful old-world hotels and good restaurants all combine to create a truly memorable place.
Logroño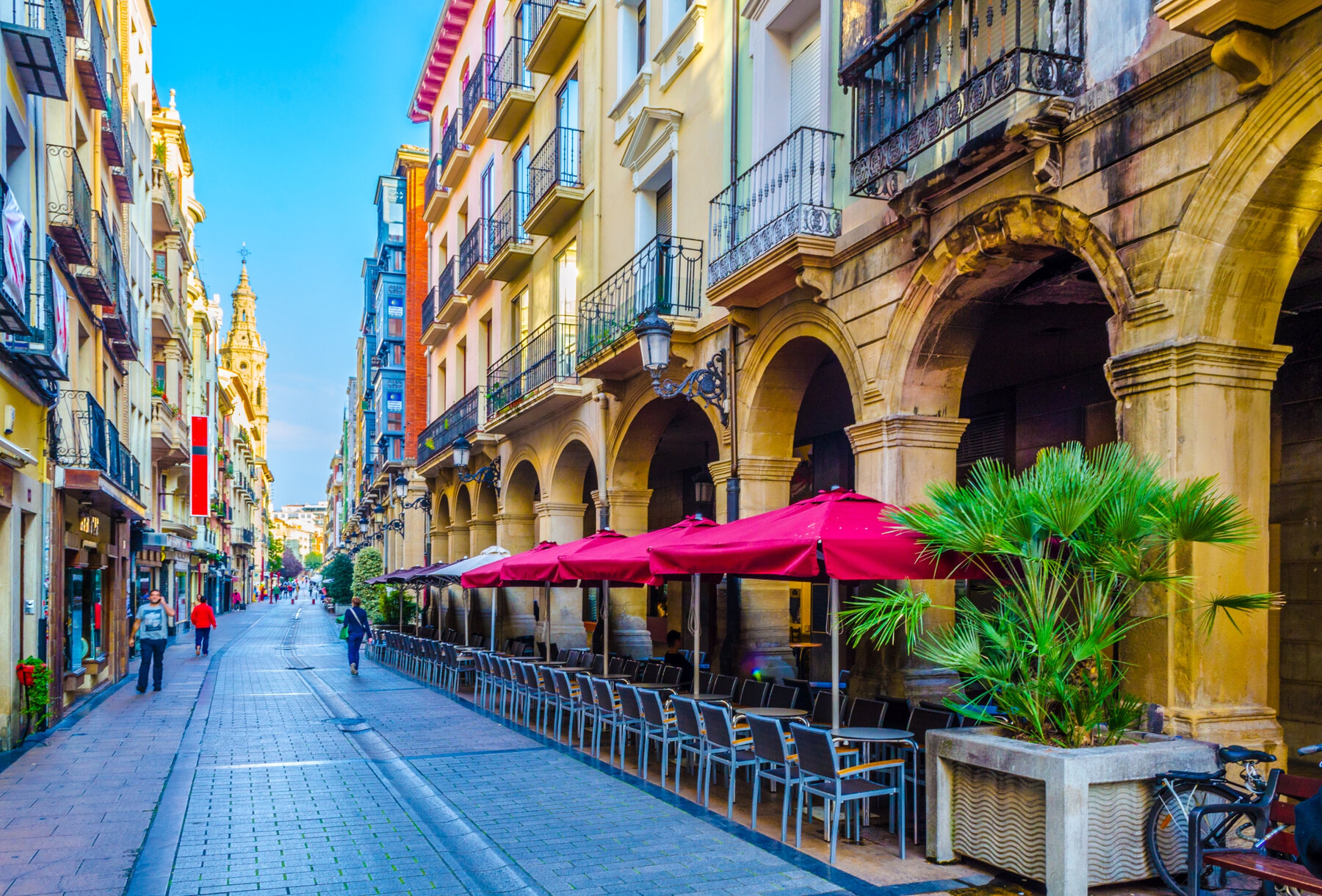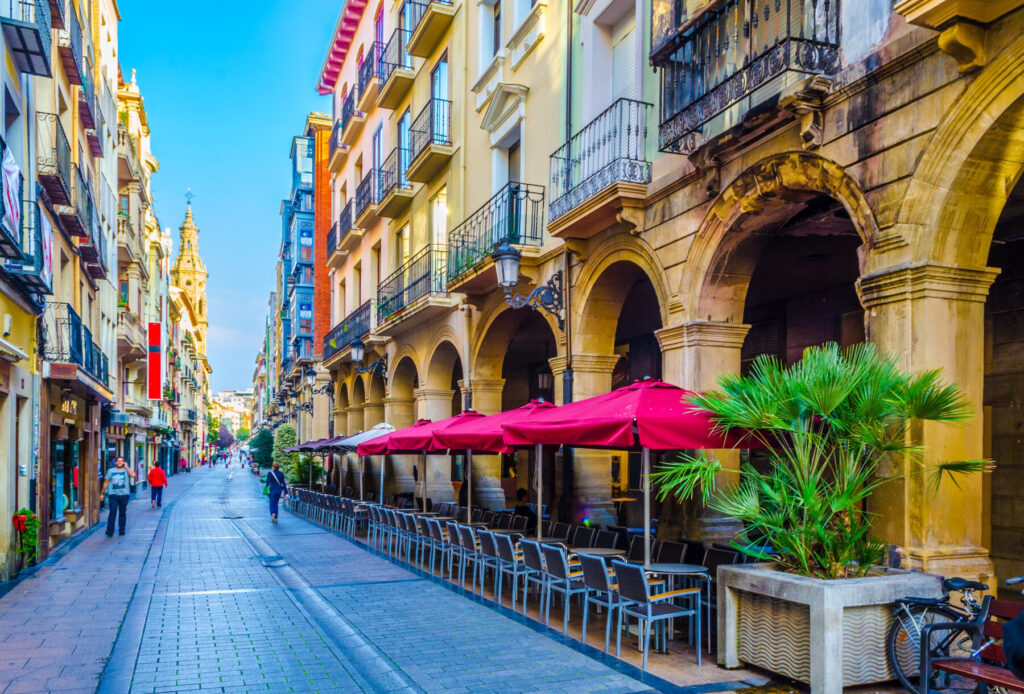 For one night, dump any pretensions at being a pious pilgrim, unleash your inner party animal and bar-crawl your way down the effervescent Calle del Laurel and – energy permitting – back up again.
Alfaro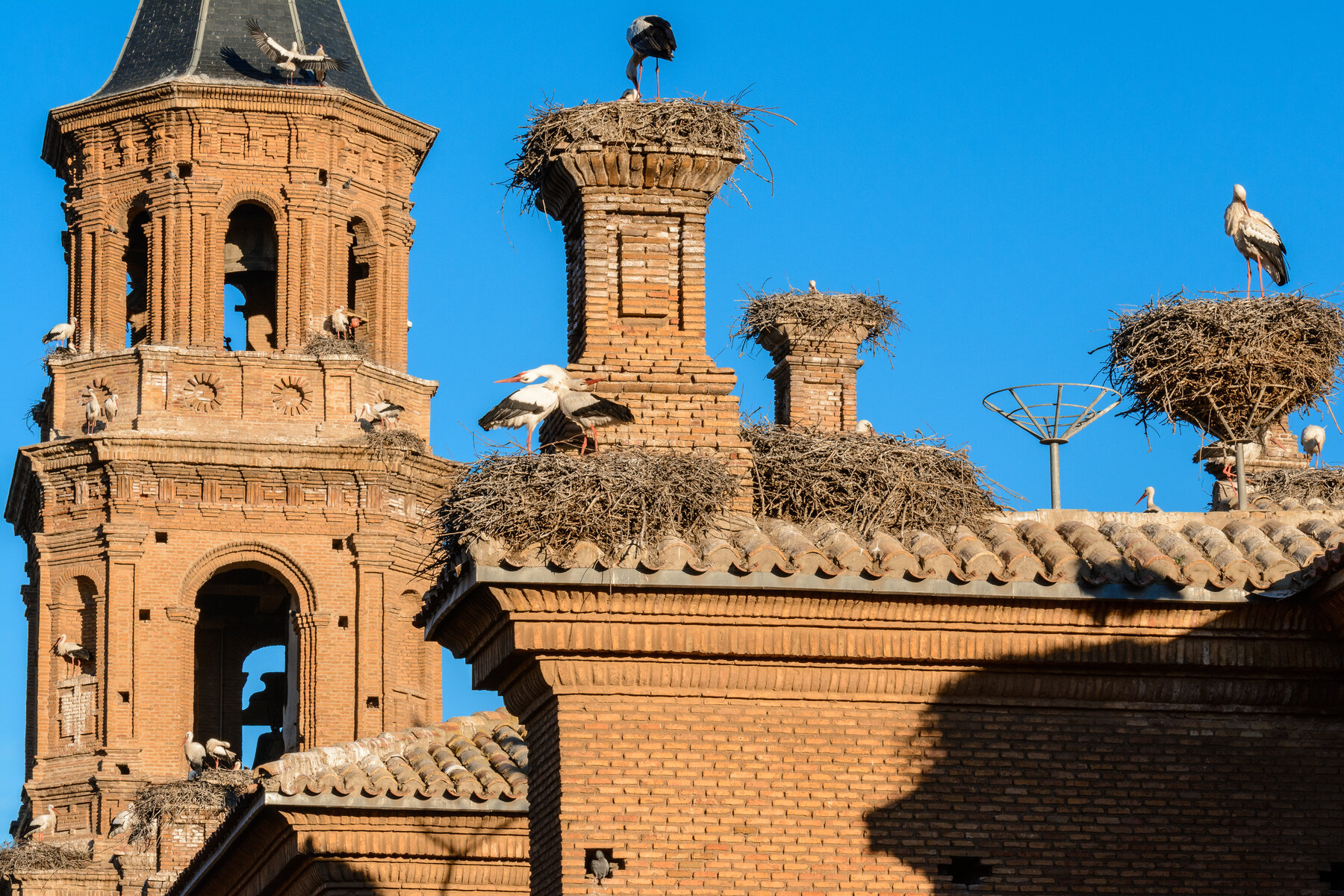 La Rioja is all about wine… and storks. The wine you can enjoy in any of the towns and villages, but Alfaro is the self-styled 'storks' paradise' and these quirky birds favour the town for nesting and chick-rearing, as well as happily posing for photos. They arrive from December and depart for Africa around the end of August.
Zaragoza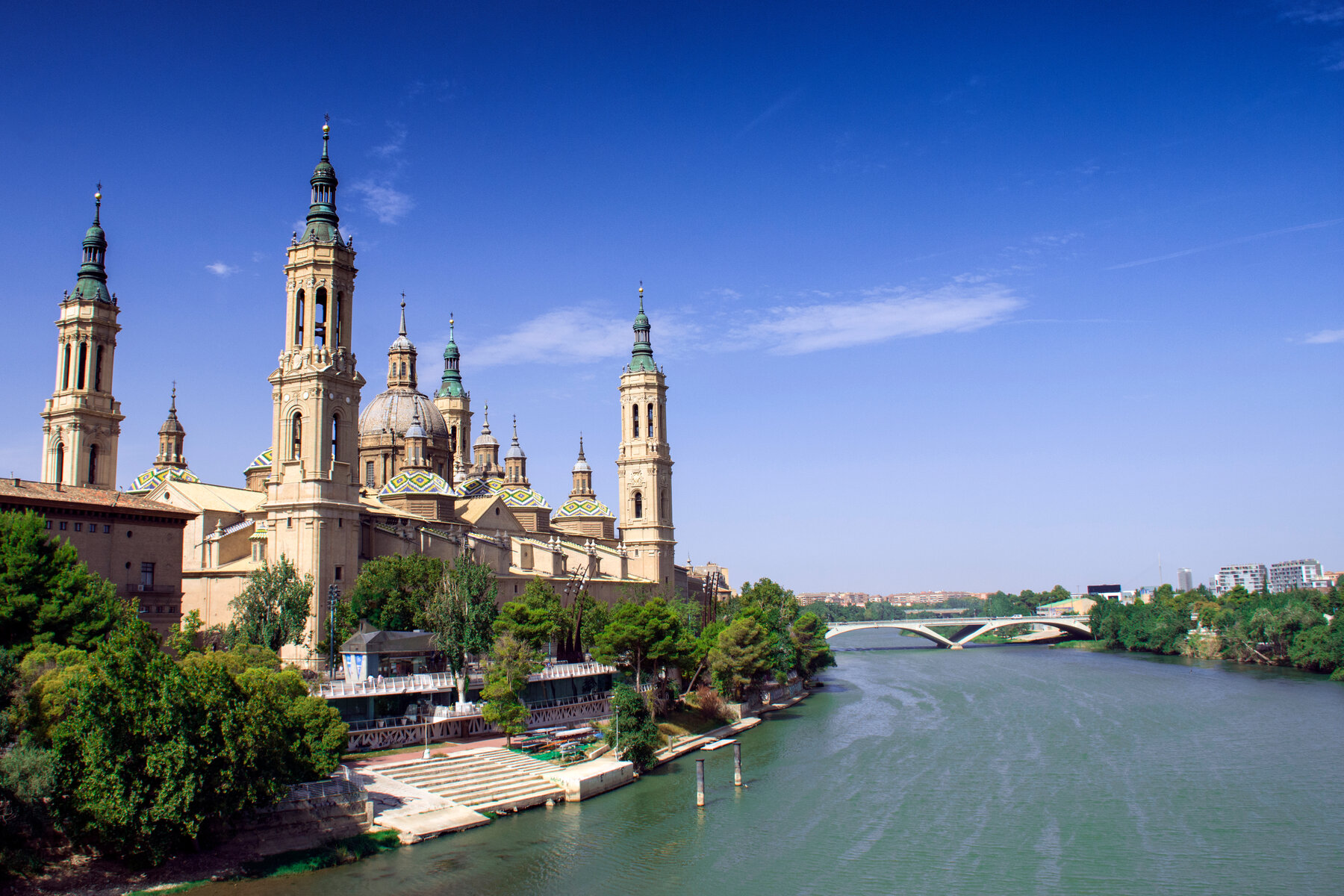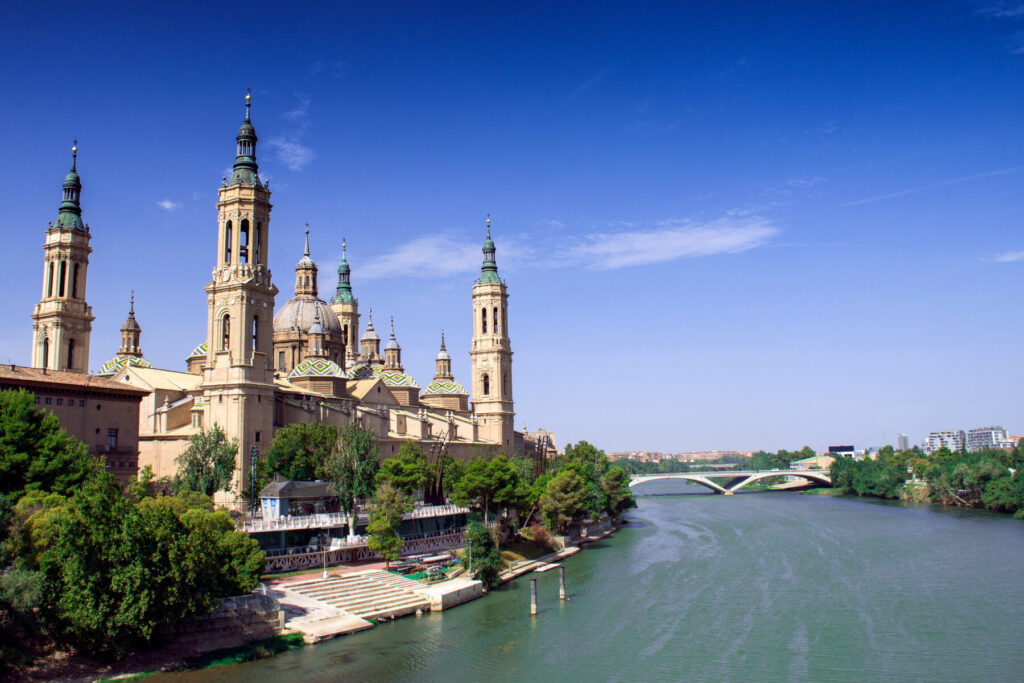 The country's fifth-largest city is off the radar for many visitors heading for Spain. And although it cannot truly compete for the tourist dollar with Barcelona or Madrid, the Camino Ignaciano not only passes right through it, but runs straight by its showpiece attraction, the giant Basilica de Nuestra Señora del Pilar. Marvel at the Baroque cupolas, one decorated by no lesser figure than Goya.
Los Monegros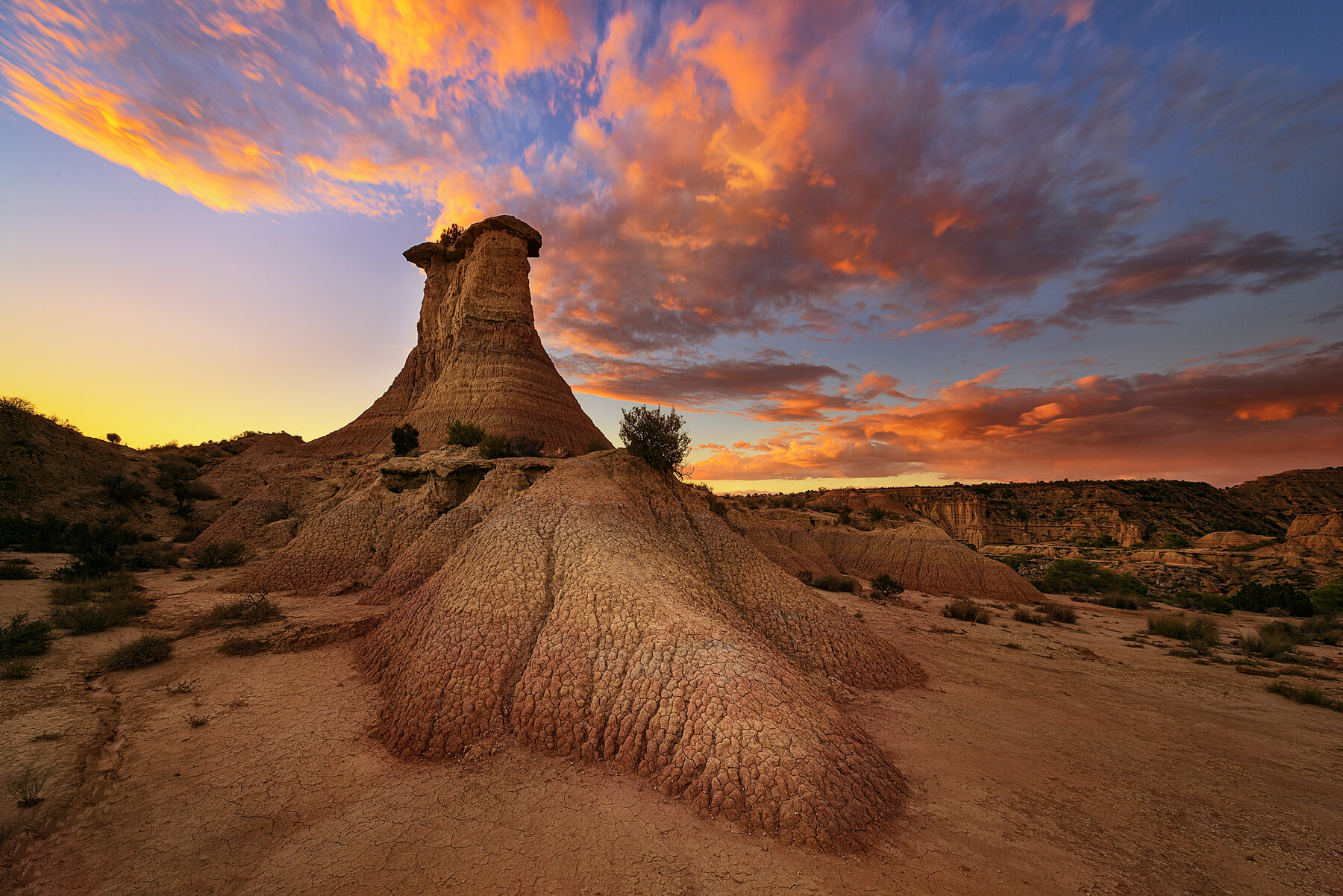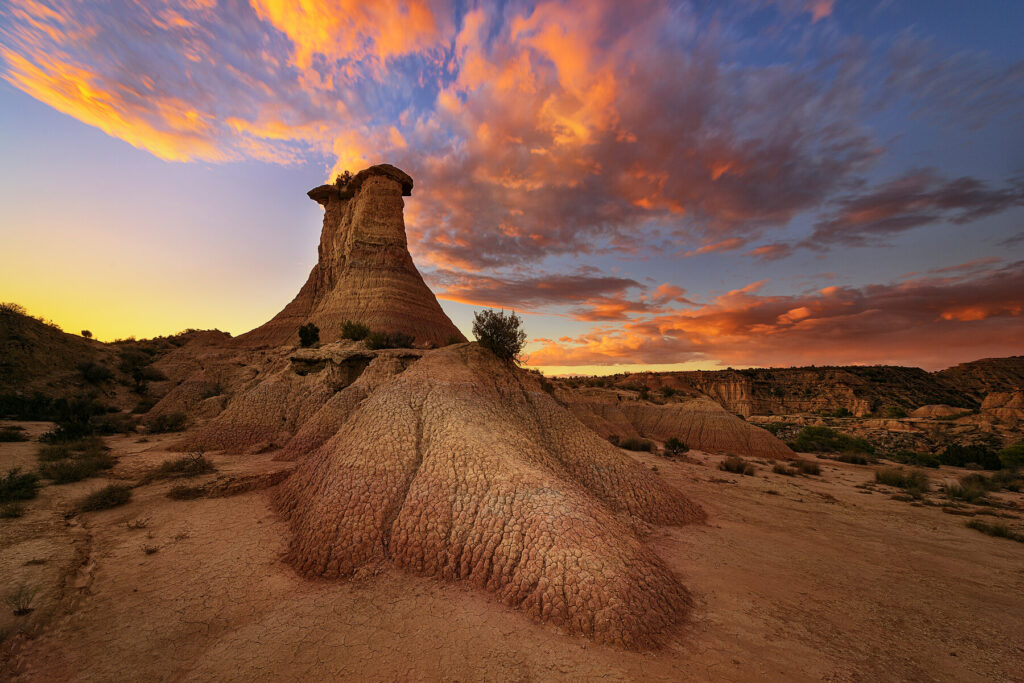 Spain has only a few deserts and Los Monegros in Aragón is one of them, perhaps more semi-desert than 'full Sahara' but nevertheless a bleak, soulful landscape prone to droughts, extreme temperatures and occasionally battered by the dry, cold wind known as El Cierzo.
Lleida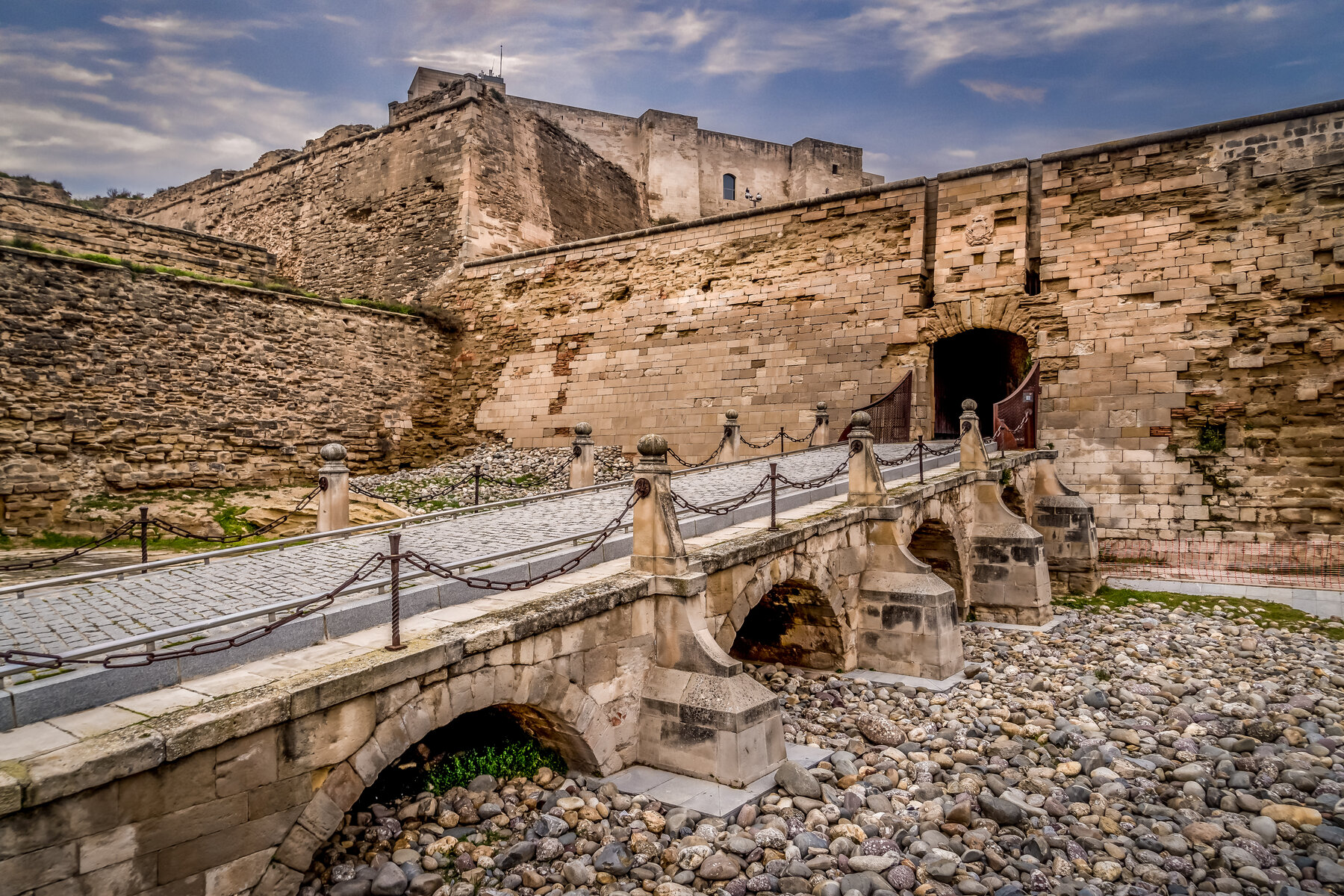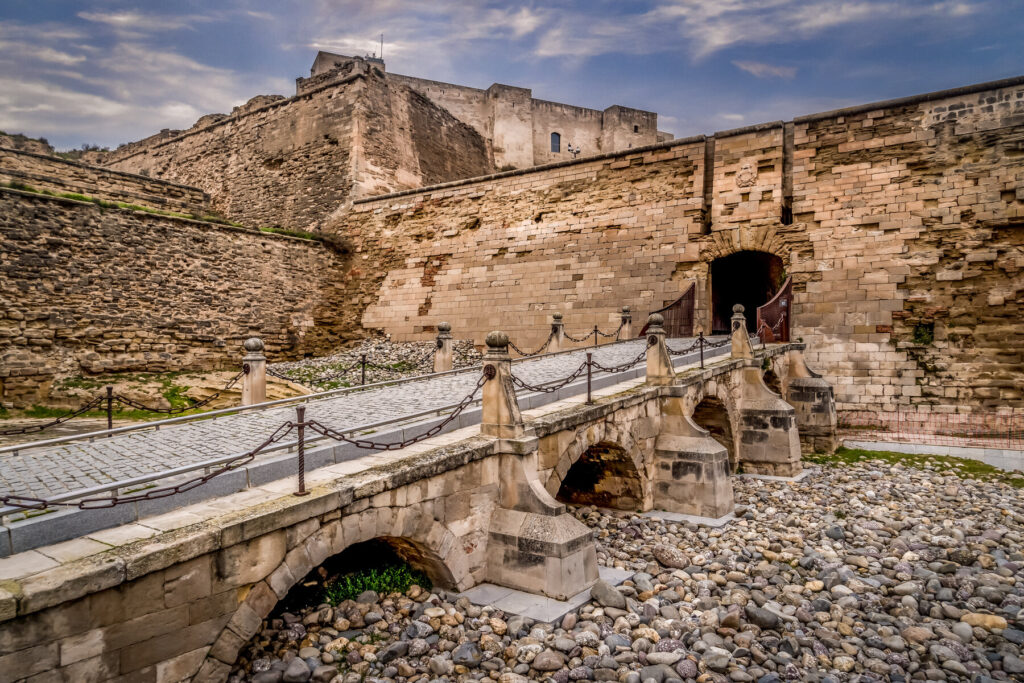 The camino takes you to parts of Spain you might otherwise never set foot in, but Lleida has been the site of human settlement since the Bronze Age, was a major city in Roman times, fell under Moorish rule for 400 years before being liberated, suffered invasion by the French, bombardment during the Spanish Civil War and is now an unassuming, multicultural conurbation getting on with its everyday existence. Spain, in a nutshell.
Montserrat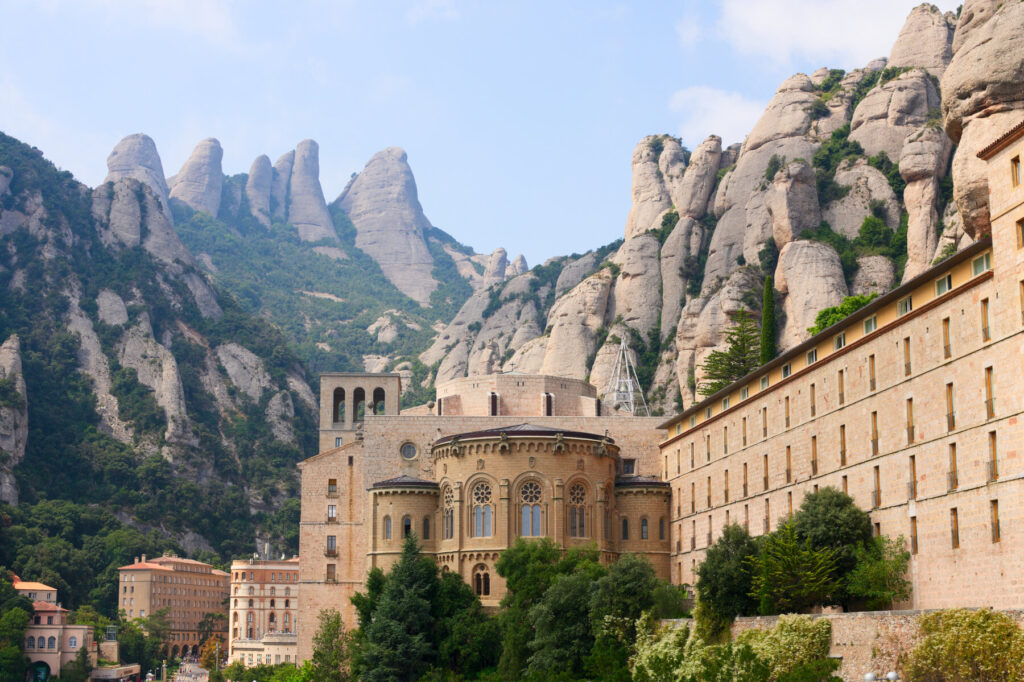 Surely the Camino Ignaciano's natural highlight, the intimidating, jagged peaks of Montserrat thrust into the sky, defying you not to take photo after photo. Luckily, you don't have to climb them. A visit to the monastery is a must, as this is one of Catalunya's top visitor attractions.
Manresa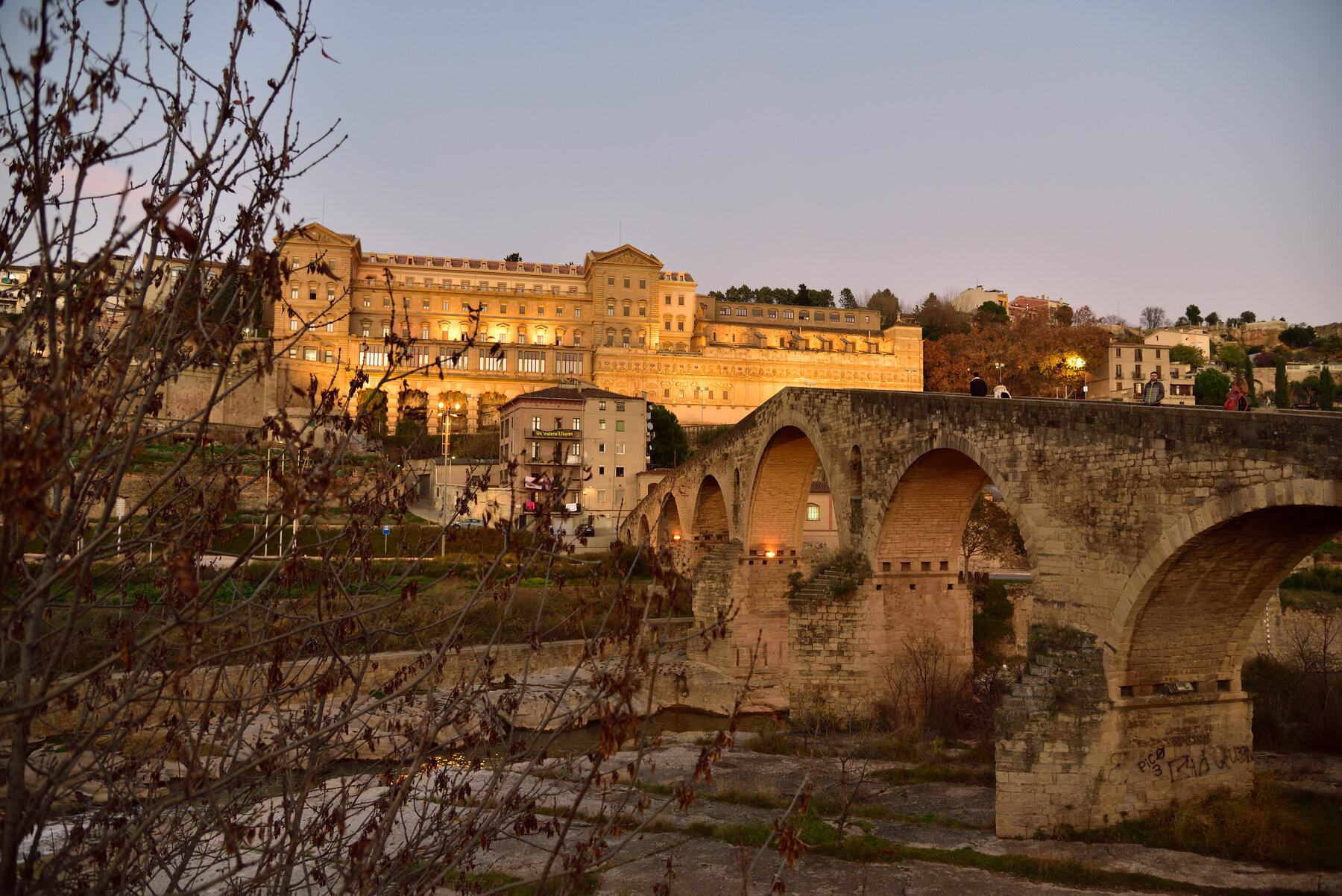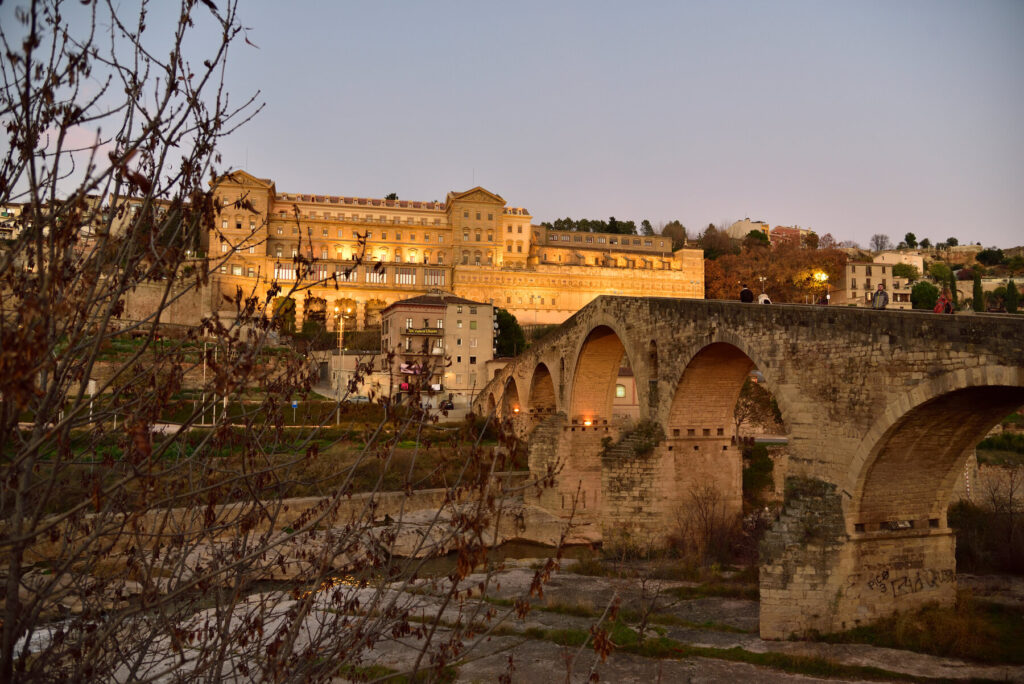 Being your journey's end is enough on its own to justify celebrating this city, but there are other reasons to dwell here a while. Revered among Jesuits due to the months Ignatius spent here, there is also some engaging and accessible Modernist architecture to admire.
---
More information
For more information on walking the Camino Ignaciano, check out Murray Stewart's guide: