In September 2022, southwest Florida was hit by Hurricane Ian – the strongest storm for several years and the deadliest in nearly a century. The devastation in Fort Myers made headlines around the world. But the people here are a resourceful lot, and they quickly went about putting things back together. This is a region very much up and running once more.
Which means now is the perfect time to shine a light on the many, many attractions Fort Myers has to offer for a family holiday. It's so often overlooked by tourists speeding between the Florida Keys and Orlando, but this is a place with great islands, beaches, wildlife reserves, historical sites and fabulous food. It complements the Everglades swamps and Disney theme parks perfectly.
With so many things to choose from, we've pulled together a selection of activities that await you on a trip away with the youngsters – our top ten family things to do in Fort Myers.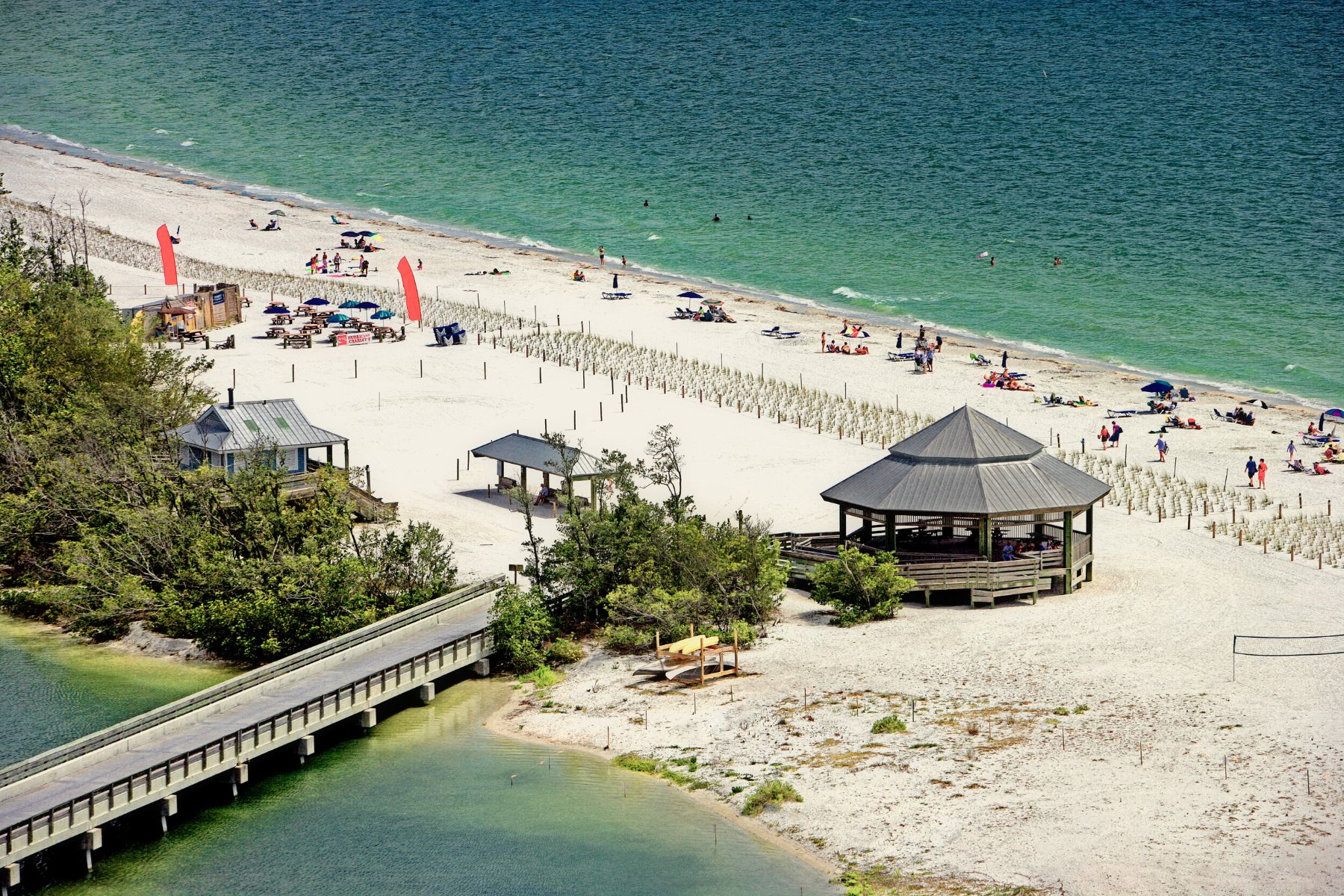 Kayak with manatees
Manatees might not be the most beautiful creatures, but they are definitely among the most charismatic. Take to the mangrove channels of Lovers Key State Park in a kayak and you might be lucky enough to get within a metre or two of these magnificent animals. During my kayaking excursion, accompanied by expert guide Stephen Denmark of Lovers Key Adventures, I saw four or five manatees – one playful female spent several minutes with us, and even rubbed her flipper against the side of my kayak. Of course, nature offers no guarantees, and the manatees might not make an appearance, but – either way – a paddle through the park is a wonderful way to spend a morning.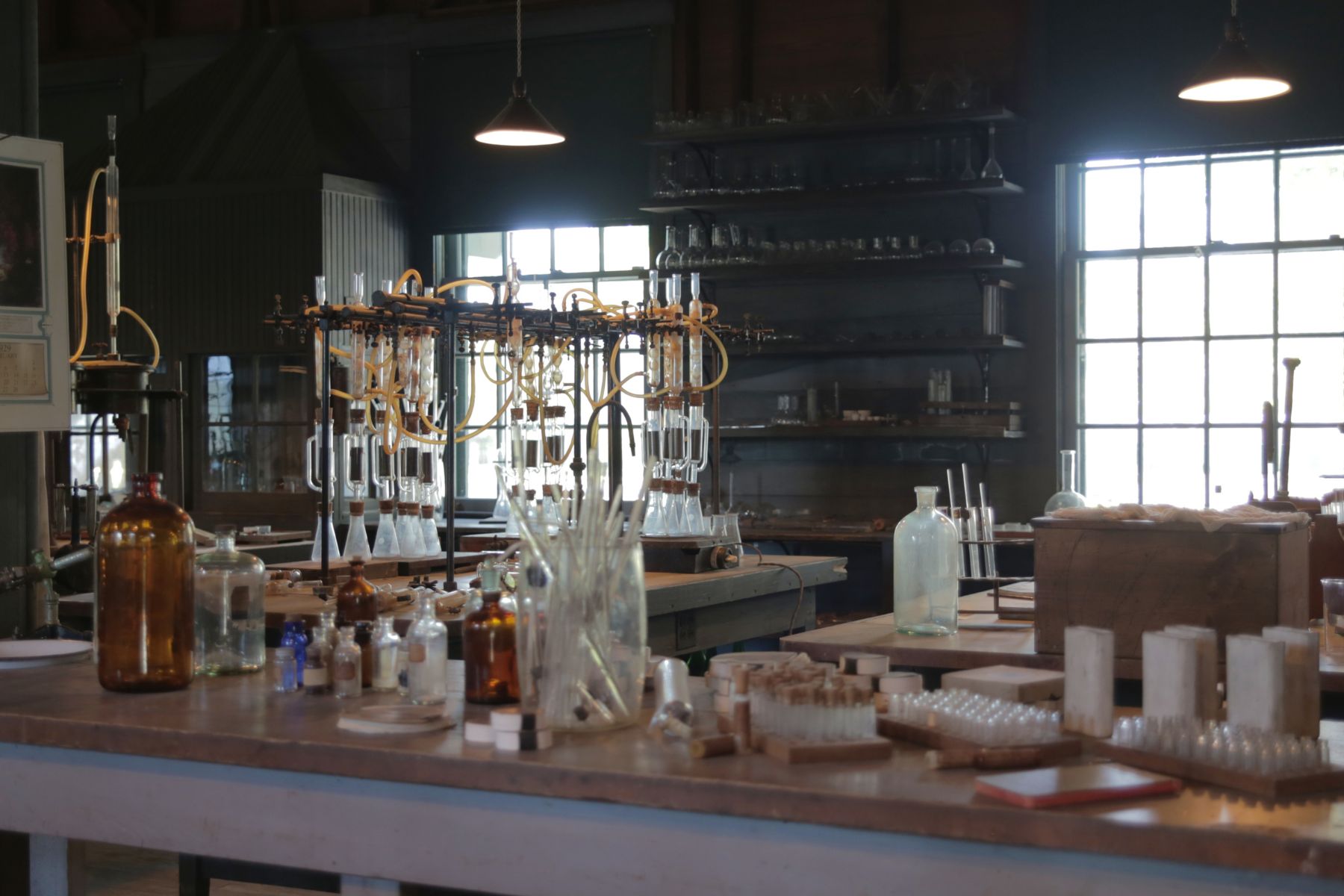 A lightbulb moment
Thomas Edison – whose inventions ranged from the lightbulb to standard cement – came to Fort Myers for the fishing, but loved it so much that he built a holiday retreat. He spent several months there each year, and his good friend Henry Ford constructed a property alongside. At the Edison and Ford Winter Estates, you can stroll the gardens and take a peek inside the rooms where they entertained other big names of the early 1900s.
Of course, Edison couldn't turn off completely, and you can also visit the laboratory where he experimented with rubber drawn from a large banyan tree growing alongside. A museum has a range of fascinating paraphernalia, from early phonographs developed by Edison to a Model T car given by Ford to his friend. This is an attraction best suited to families with older kids, although the younger ones can follow a scavenger hunt (looking out for pictures of Edison's pet pelican).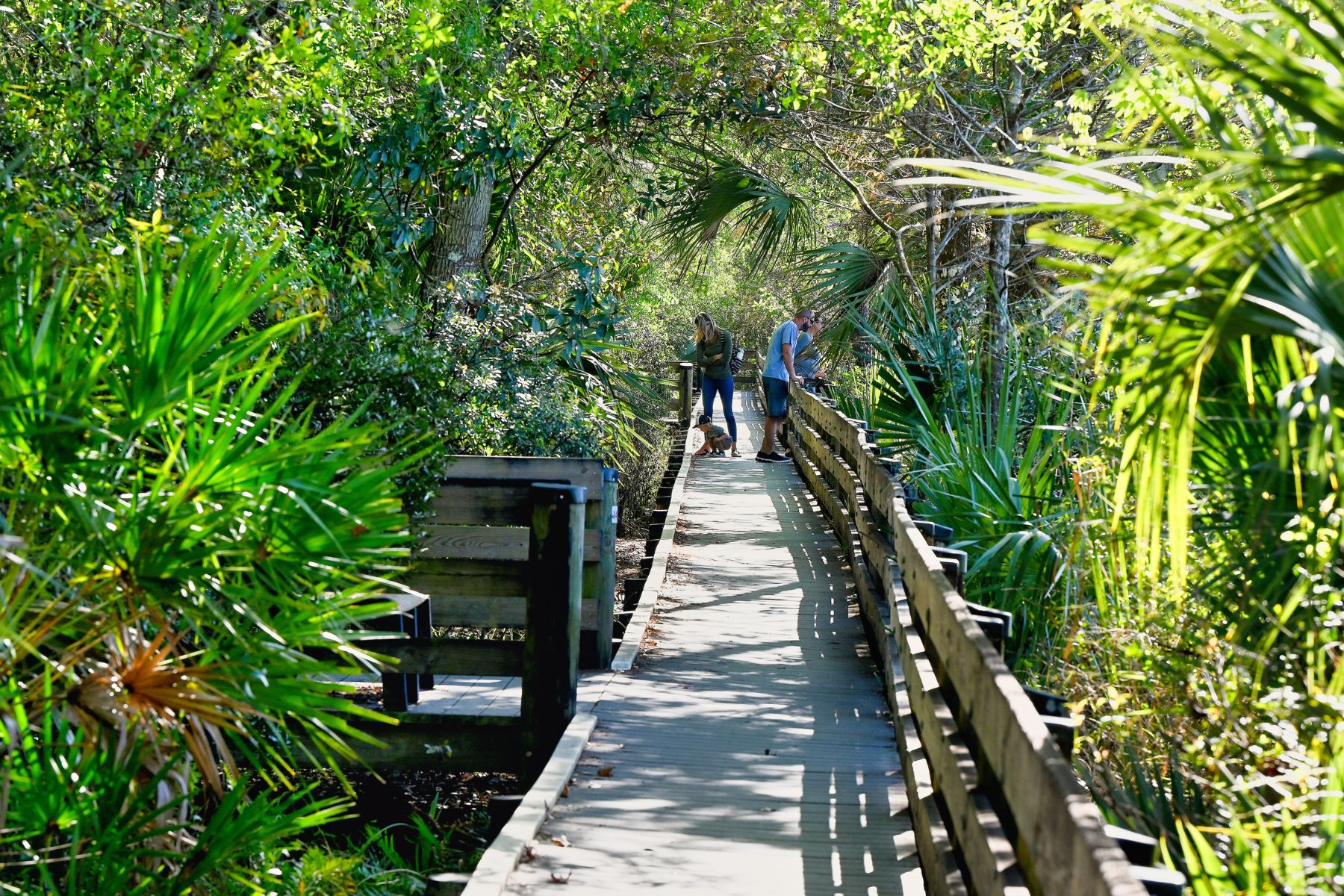 Take a walk on the wild side
A slough (pronounced 'slew') is a slow-moving river, and the Six Mile Cypress Slough is a wetland habitat that offers a corridor for wildlife like bears and panthers. You'd be very lucky to see either of those species, but if you follow the well-laid boardwalk you should see another apex predator – the alligator – as well as animals like egrets, woodpeckers, herons and turtles. There used to be heavy logging of the cypress trees here until some students petitioned for the area to be protected. The state listened, purchased the land, and the Six Mile Cypress Slough came to be – a haven of wildlife for generations to enjoy.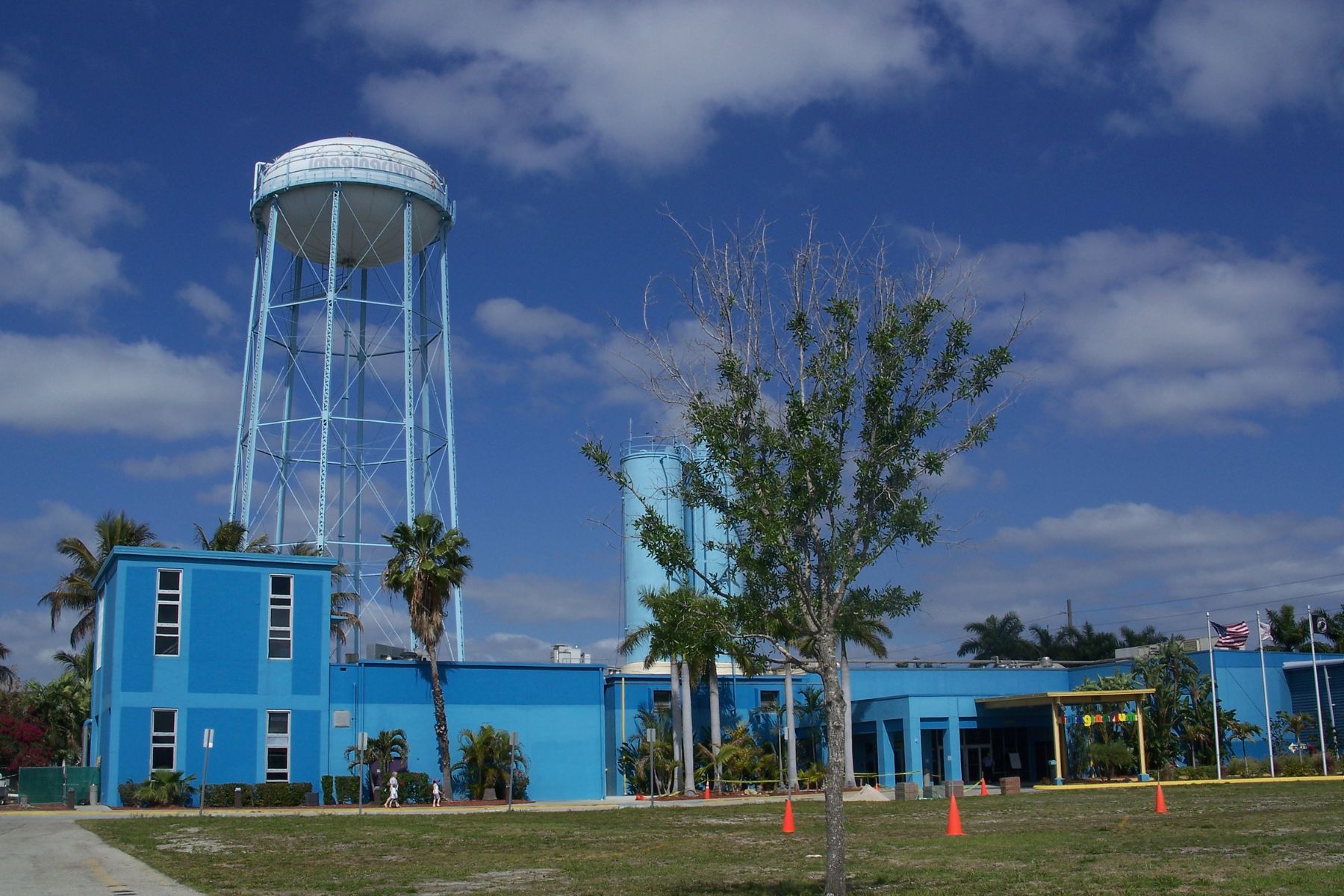 Inspire a scientist of the future
With aquariums, interactive entertainment and live shows, the IMAG History and Science Center aims to inform and entertain at the same time – all with the STEM subjects (science, technology, engineering and maths) in mind. You can watch 3D films, get up close to stingrays and lizards, learn about the region's history in a colourful walk-through exhibit, and watch displays of scientific experiments by the centre's 'educators'. There's even a hurricane simulator where you can experience what it's like to be caught up in high winds. This is an attraction that's great for kids, but has much to keep the adults occupied too.
Splash out!
Orlando doesn't have a monopoly on waterparks! Sun Splash Water Park Cape Coral is one of the best in southwest Florida, with a range of waterslides and tunnels with daunting names like Cape Fear, Terror Tube and Thunder Bump. Those who prefer a more peaceful afternoon can take to an inflatable and drift for quarter of a mile along the Main Stream River.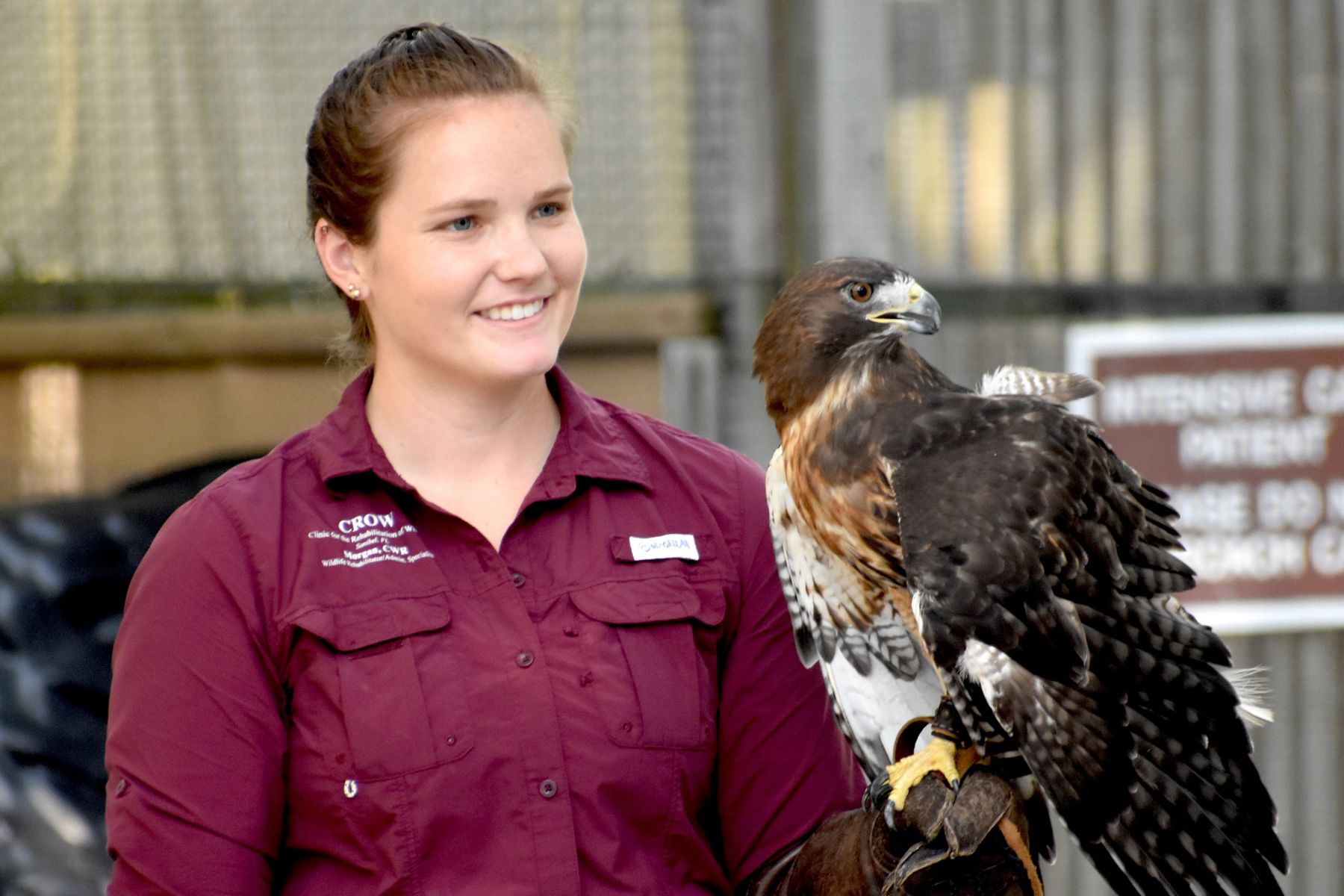 Visit an animal hospital
The Clinic for the Rehabilitation of Wildlife – or CROW – takes in 6,000 patients a year, treating everything from racoons and reptiles to sea turtles. It's a high-tech outfit with specialist units for different species and conditions, and the Visitor Education Center gives a backstage insight into the work that goes on here to rehabilitate and release the creatures that come through its doors. You can watch the animals via live camera feeds and each day there are demonstrations by those working at the clinic.
From pigs to porcupines
The Shell Factory and Nature Park offers an introduction to Florida's wildlife, with a series of aviaries and reptile houses to explore, a 4.5-acre park containing alligators, raccoons, coatimundis and many more animals, and a petting farm where you can learn about creatures ranging from a mini pig to an African porcupine. There's a playground for letting off steam, a display of larger-than-life dinosaurs, and pleasant gardens that make an excellent spot for a picnic.
Messing about with molluscs
Sanibel Island has some wonderful beaches – and some spectacular shells. The Bailey-Matthews National Shell Museum is the place to head for a deep dive into the world of the shellfish, giving detailed tips on the best places to go shelling and how to identify the different shells you find. The museum has its own collection of 550,000 shells, more than 1,000 of which are on display in the appropriately named Great Hall of Shells.
Another highlight is the giant Pacific octopus, the biggest in the ocean. And if you're there at 11am or 2pm, you can speak to the keepers themselves and learn more about their work and the life of a mollusc.
And finally, the museum also includes the world's largest known goliath conch.
Note the Shell Museum is closed and due to re-open late August 2023.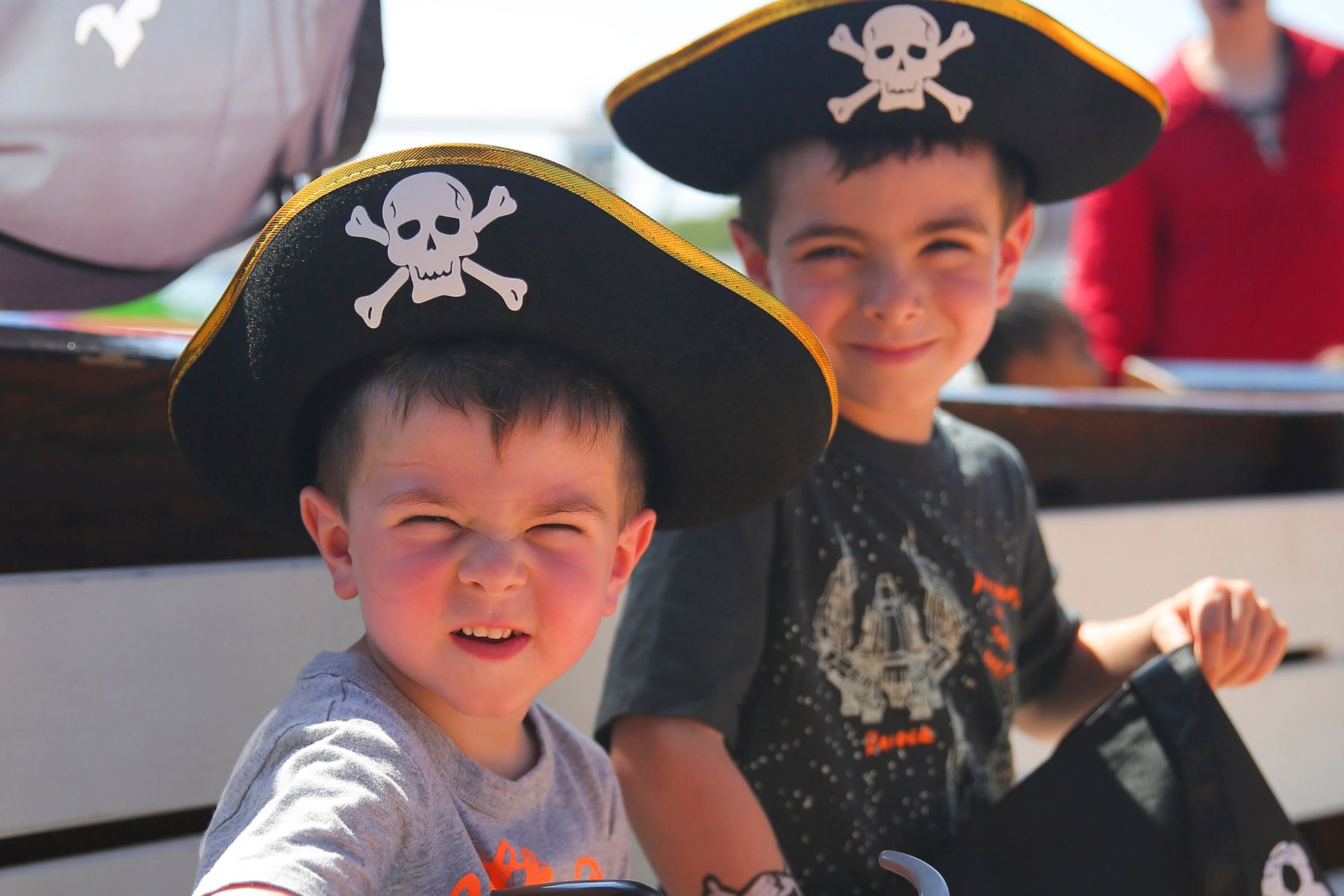 Ahoy, me hearties!
Take to the high seas on an adventure aboard a Spanish galleon! Salty Sam's Pirate Cruise at Fort Myers Beach is a fun-filled 90 minutes that all the family can enjoy.
You'll take a pirate's oath, put on your pirate costume, and then join the Pieces of Eight. This 65 foot replica galleon lends itself to swashbuckling activities, from cannon-firing to face-painting, games, dancing and prize booty. There's also a bar for adults able to slip away from their younger pirates… Be sure to book the family cruise; there's also a cruise for over-21s only.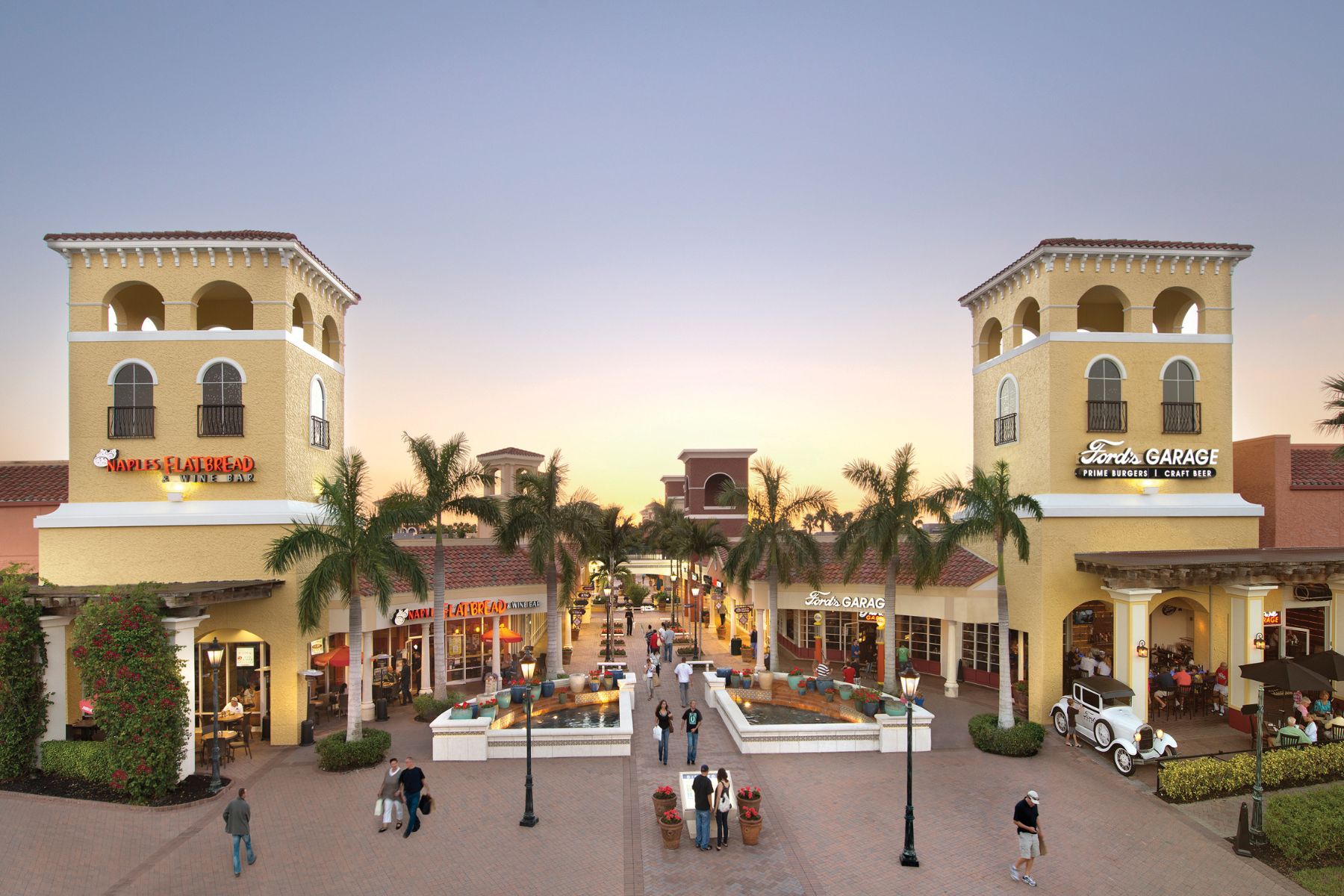 Stuff yourself silly
You'll find no shortage of Fort Myers restaurants that will suit an older or younger family alike. A few of my favourites are:
How to do it
Booking it
America As You Like It (Telephone: 020 8742 8299) offers a seven-night family holiday to Fort Myers Beach from £5,170, based on two adults and two children (2–11yrs), including return flights from London to Fort Myers on United, seven days fully inclusive car hire and seven nights room only at the Pink Shell Beach Resort.
Further information