We spoke to author Jennifer Barclay about her life on this remote island chain, and how its empty, tranquil landscapes inspired her to write her new travel narrative, Wild Abandon: A Journey through the Deserted Dodecanese.
Why did you choose to live on a Greek island?
It had been a dream for decades. My parents brought me and my brother to Greece on family holidays and I came for longer trips through my teens and studied Greek at school.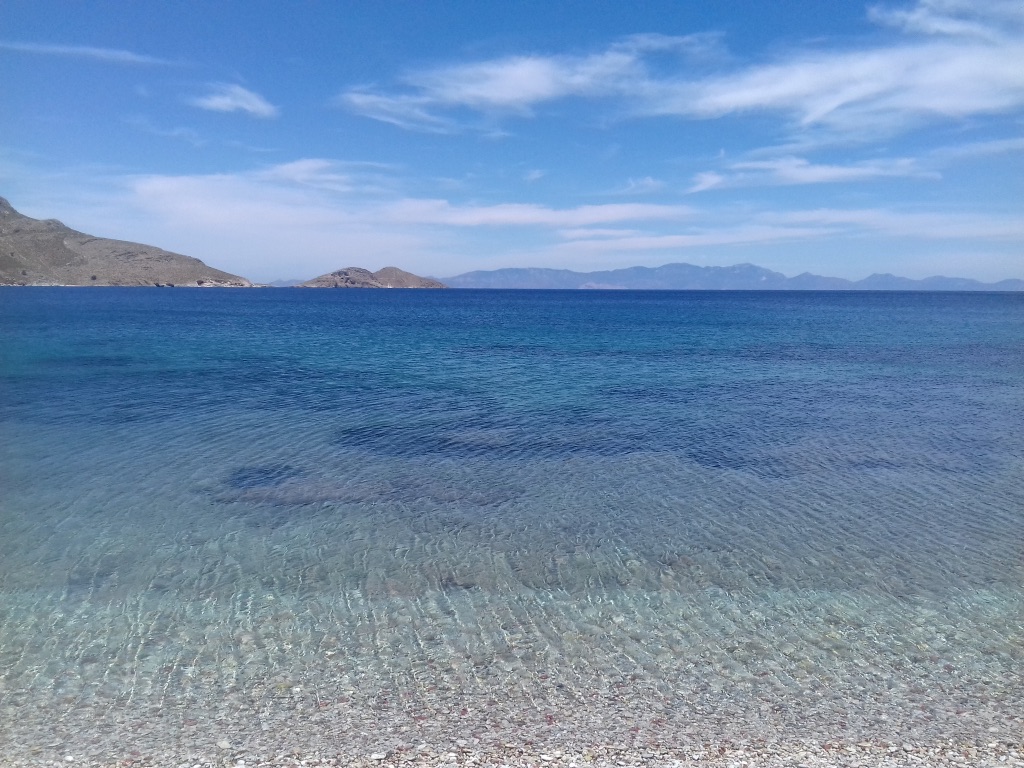 I lived in Athens for a year after university teaching English and over the decades visited many Greek islands, but it was important to me then to travel and seek out an arts-based career. It was after my 40th birthday that I decided I wanted to live a more outdoors kind of life, took a chance and found a way to live and work from home here.
Why Tilos?
Many Greek people ask me that! Like many foreigners who come here, I'd fallen for Tilos's empty, mountainous landscape and wild beaches reached by footpaths, the fact that it was a wildlife conservation area and people were still farmers and fishermen with limited touristic development and it felt fairly remote in the southeast Aegean.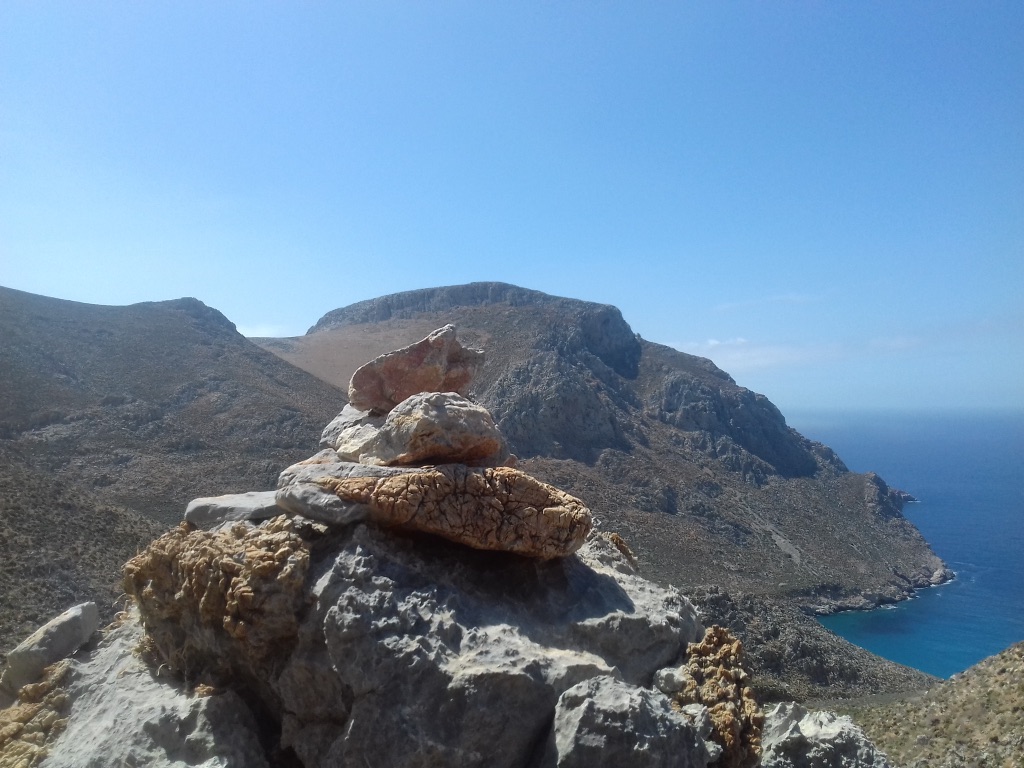 I did move away to the island of Karpathos for a while, as I describe in my book, but I returned and was lucky to find, finally, a simple house close to the sea, with things that are important like good water and calm even in the summer.
How long have you had your dog, Lisa?
Seven years, since she was two months old and a tiny puppy who fit in the palm of my hand. My then partner Stelios and I were on the nearby island of Rhodes – the equivalent of the big city when you live on a small Dodecanese island – doing some errands when I found her in need of a home, and I had to make a quick decision.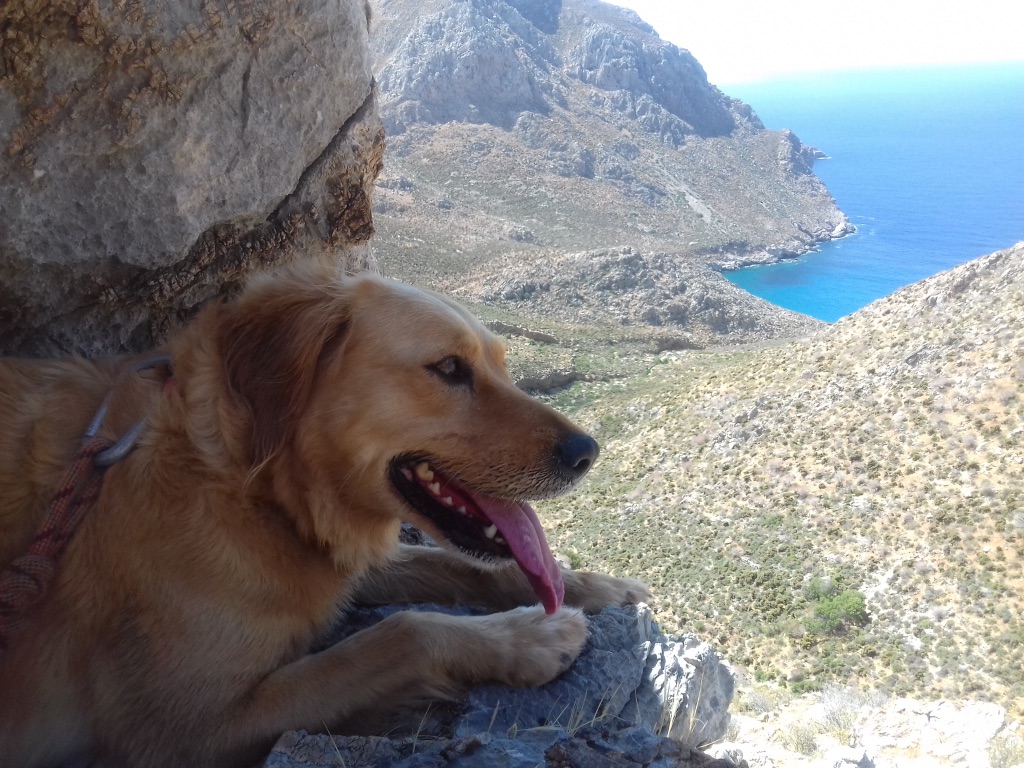 We took her home on the ferry the next day, and ever since then she's been in control of my life. She's very pretty, half golden retriever, and very affectionate but also extremely strong-willed.
Can you tell us a little about the journey in Wild Abandon?
It was a series of journeys over about four years in this group of islands where I live called the Dodecanese. It dawned on me that although they are very tranquil places now, and I love the emptiness, a hundred years ago they had much bigger populations and were very industrious and self-sufficient: every scrap of land was used.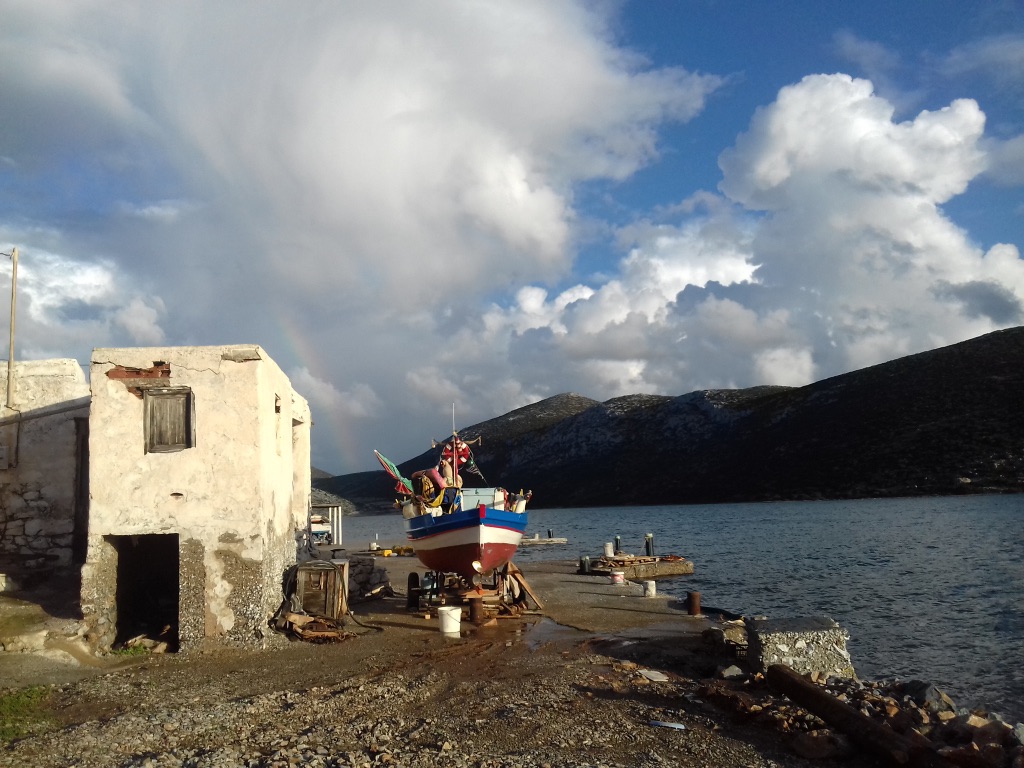 There are stories on each island about how farms and villages were abandoned and why – and there are people who remember the changes that have taken place. So I started to travel north, south, east and west in search of those places and stories. The biggest island in the book is Rhodes, which has fascinating urban abandoned places, and the smallest is Arki, whose school has only one pupil.
How do you meet people on your travels?
I like to travel in the winter, and a man I met on Patmos once said that was smart 'because people have time to talk' – if I wanted to listen to the people who grew up in these islands, I needed to catch them when they had time on their hands.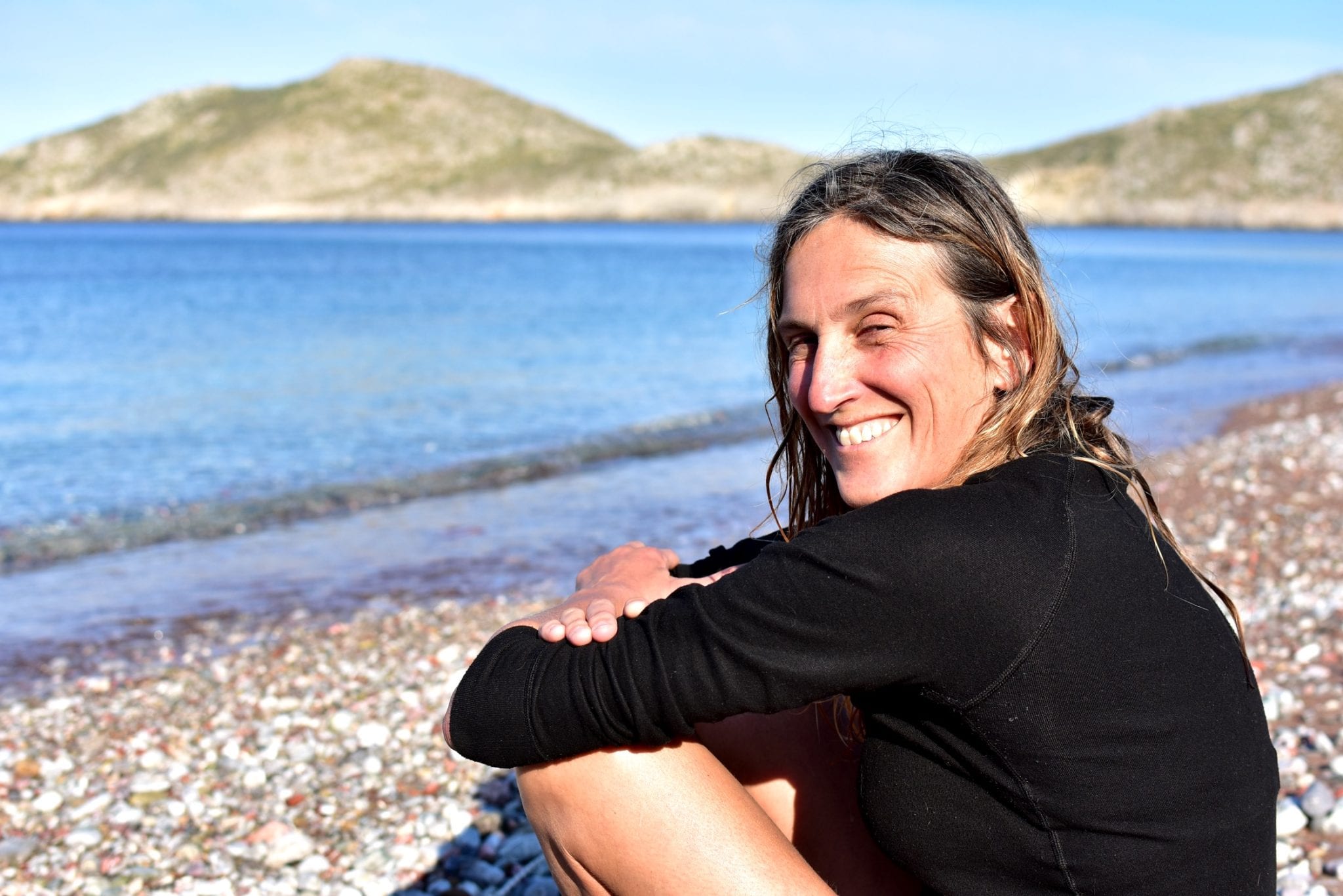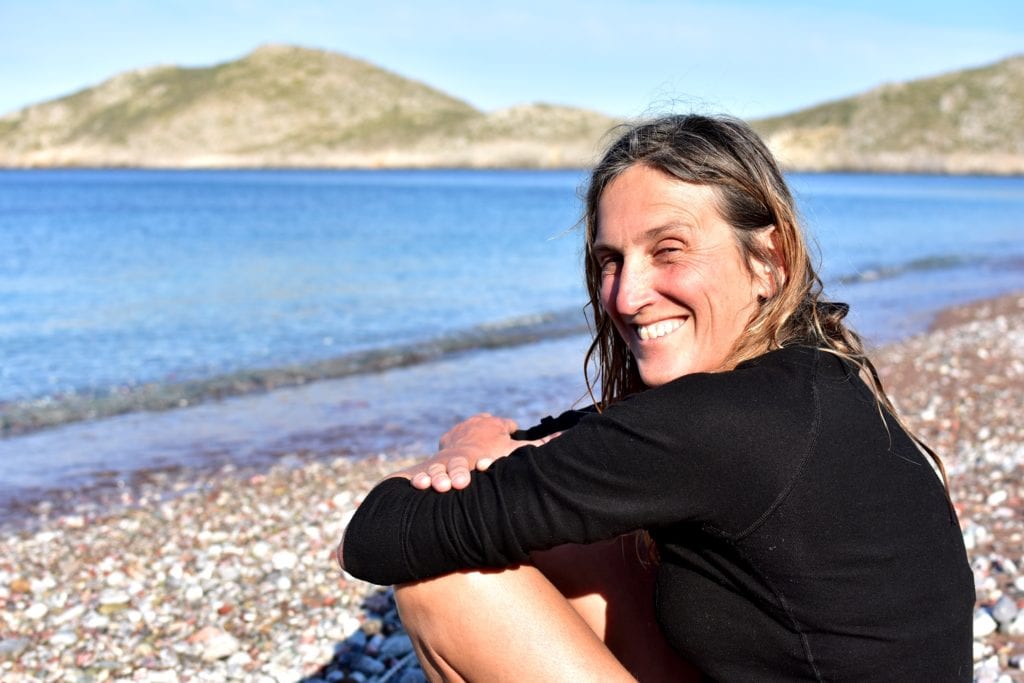 Very often when I start speaking Greek, or tell someone I live on Tilos all year round, that arouses their curiosity, and Lisa often breaks the ice too. I also have a theory that people who run tavernas – local restaurants – in the quiet parts of the islands do so partly for company, and I've learned so much from listening to them talk – as well as eating some amazing food along the way.
Such as? What's your favourite Greek food?
In Arki, I loved the salads made with local goats' cheese and capers and rusks. Kalymnos also produces wonderful cheese. In Astypalea – winter greens with fresh-picked lemon and thick local olive oil, fresh red mullet and tender calamari, walnut cake. In Nisyros I loved the garlic dip made with almonds.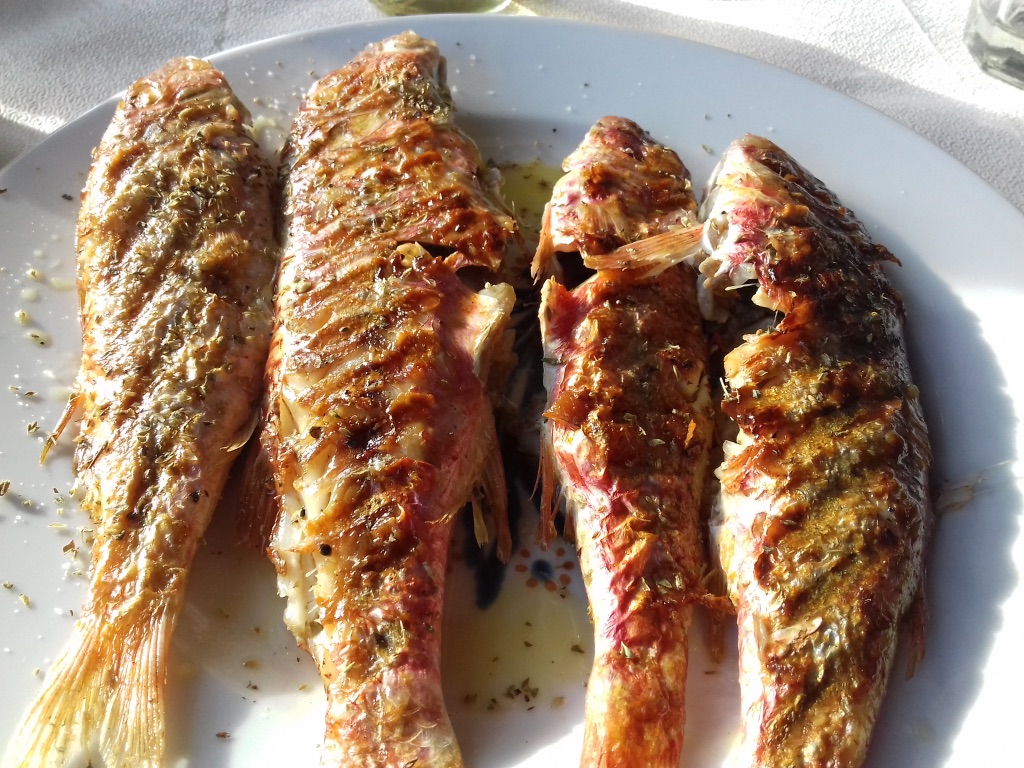 In Kasos, tiny stuffed vine leaves and cuttlefish in wine. In north Karpathos there are loukoumades, light doughnuts drenched in honey and sprinkled with sesame, and makarounes, handmade pasta with butter and cheese, and for me the best taste of winter is wild myrtle berries.
Were there surprises on your journey?
Lots of surprises, constantly. But the biggest one, perhaps, is that even though I was looking for abandonment, I found continuity of the old way of life in places I'd least expected to.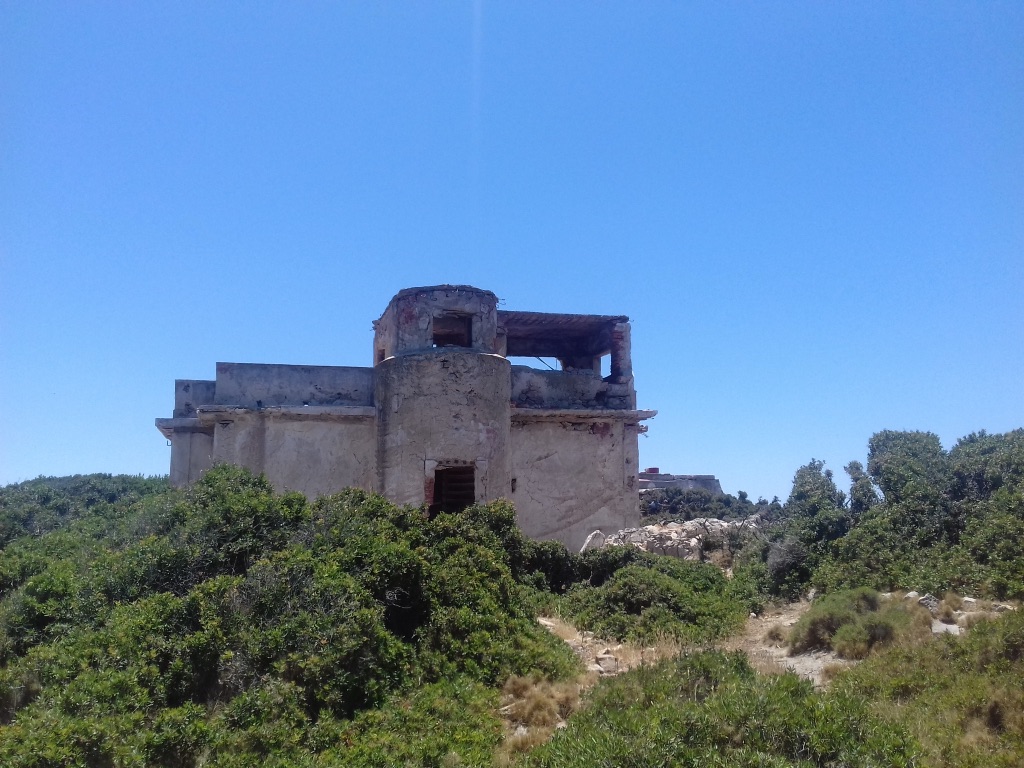 For example in Kos, known for its mass tourism, I found that not only did its white-sand beaches become wonderfully wild again outside the tourist season, but that tourism was helping people keep up traditions of farming and old-style charcoal-making that were lost elsewhere.
How does this book differ from your previous books about Greece?
My two previous books about Greece both focused on my personal stories as a framework for talking about the magic of island life. In this one I took myself out of the picture as much as possible and focused on the concept of 'wild abandon': how the abandoned places revert to the wild, the beauty of what is left on the landscape from previous centuries.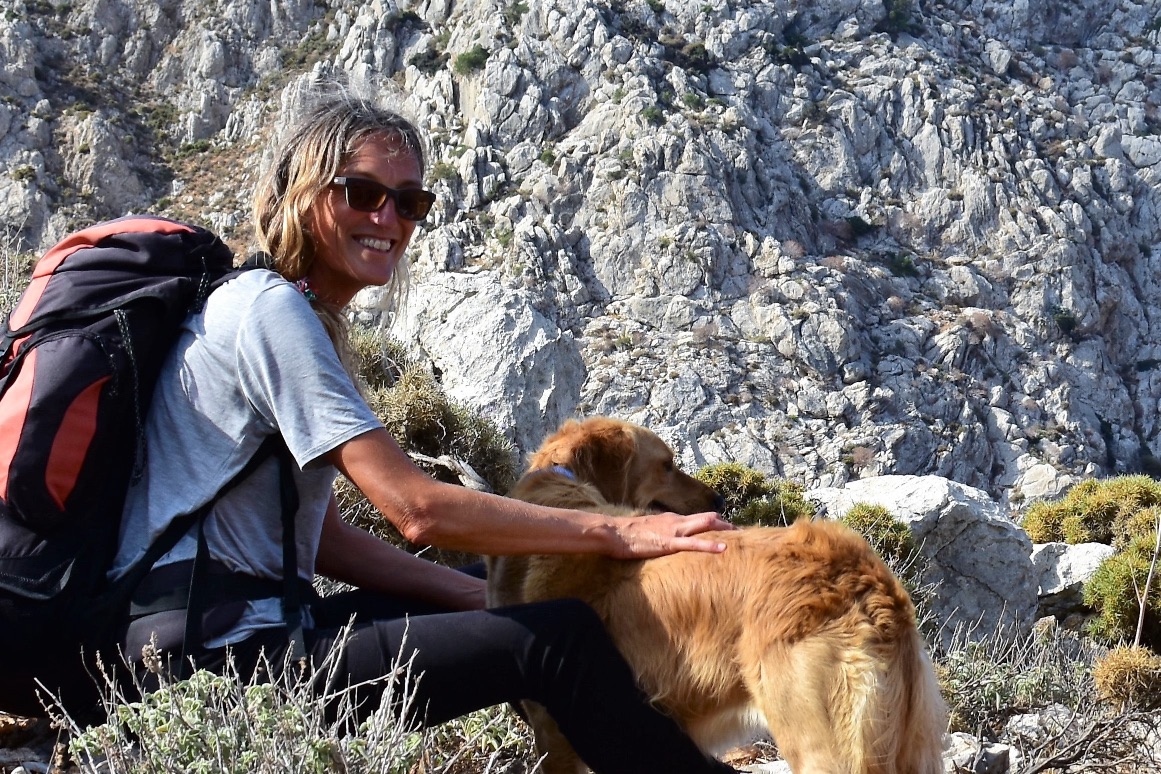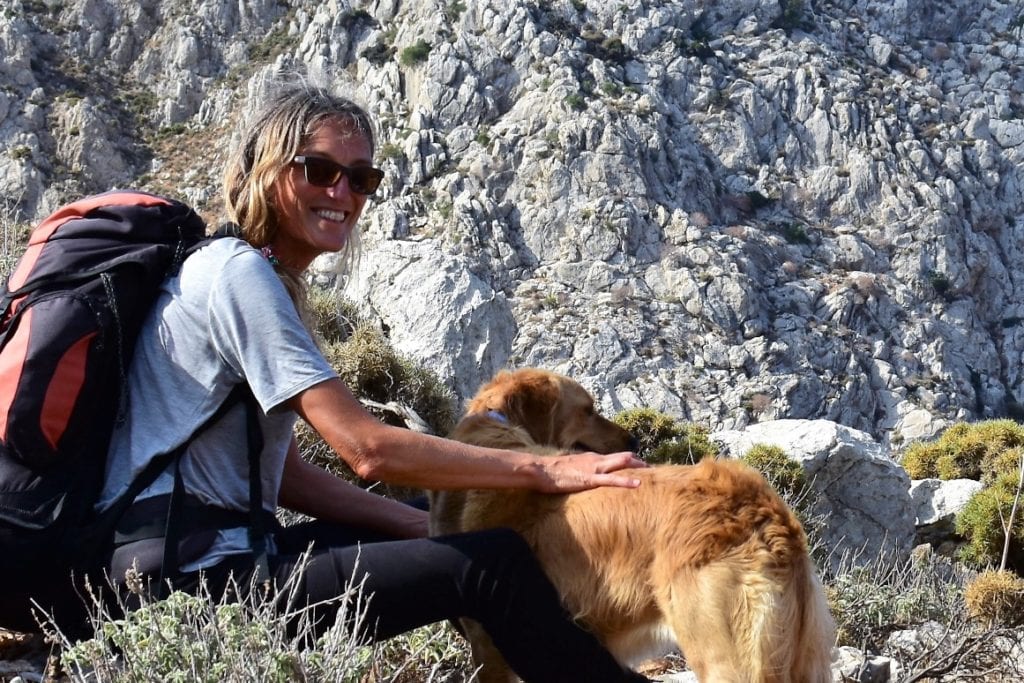 Also on the people who left, who travelled halfway across the world to start new lives but still dreamed of their island homes; and the people who stayed, who eked out a living and prefer the quiet and fresh air, and never want to go anywhere else.
More information
Wild Abandon by Jennifer Barclay is available now as an ebook. It will be published as a paperback on 1st September 2020. You can pre-order the paperback by calling our office on 01753 893444.