The sun's glow reflects off the creamy limestone columns and curlicues of Valletta's Baroque façades, while little squares of sparkling blue Mediterranean peek from the ends of its historic streets. I know I'll be diving into that crystal-clear water before the day is out, feeling it flow through my hair, all the way to my toes – something I longed for during lockdown.
I usually travel here regularly but, like everyone else, I've been grounded by Covid-19. I haven't been to Malta since January 2020 and I've missed it. So here I am at last, in this island nation's charming capital; I will shortly be heading for the coast, the inland calm of The Three Villages, busy St Julian's and, of course, lovely little Gozo.
Much has changed for all of us – but thankfully in Malta much has also remained the same. Masks are now mandatory indoors, but on the beach you could easily believe that nothing has happened. Eateries must abide by social-distancing rules, but the food is as delicious as ever. In fact, during the pandemic, Malta received its first Michelin stars, and the first Michelin guide to Malta was published.
The fourth edition of my guidebook was published in 2019, so I thought all you Malta lovers and would-be first-time visitors might like an update. These notes make no pretence to be comprehensive, but I hope they may be useful.
Malta
Where to stay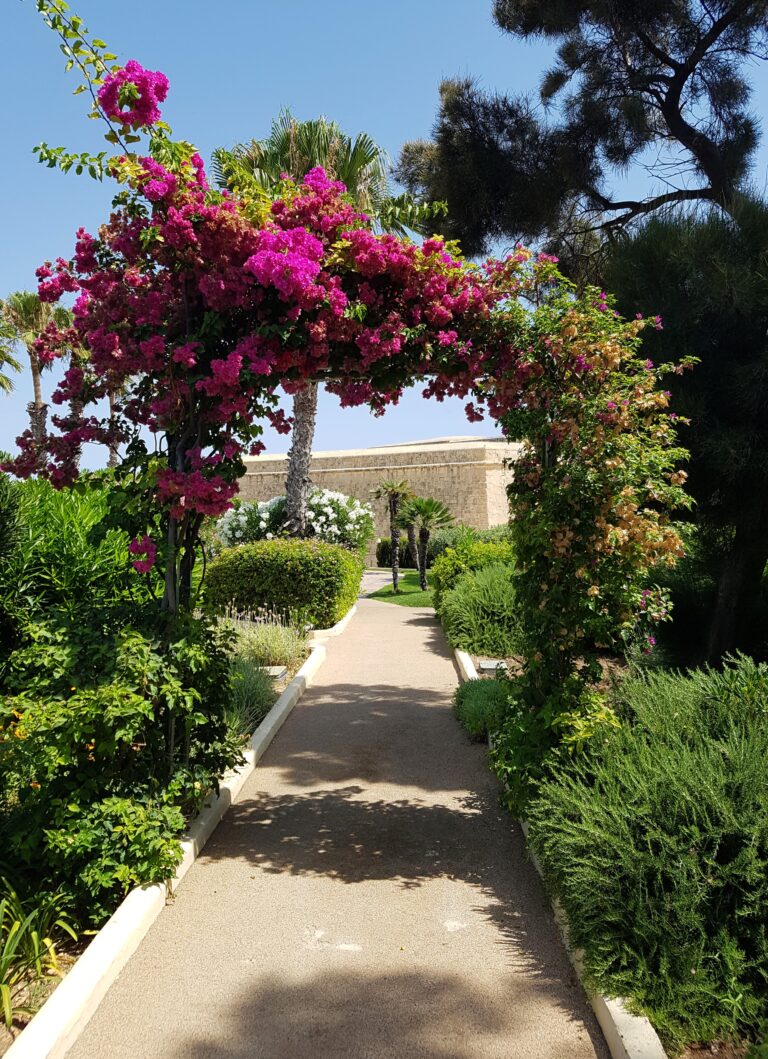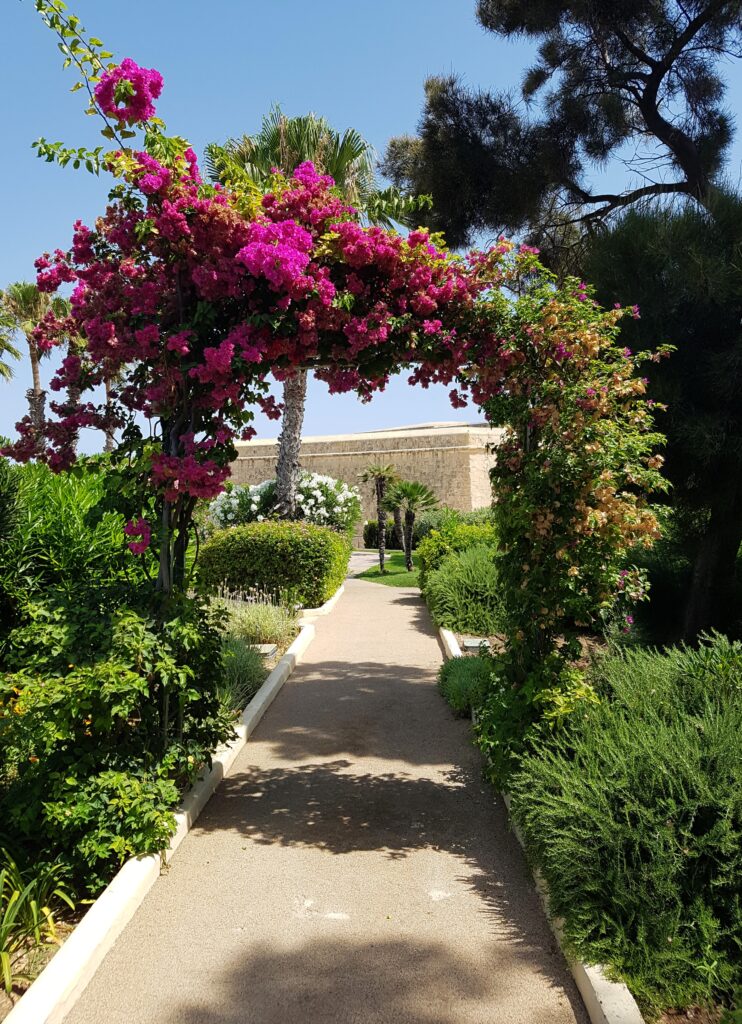 The British Hotel has closed – not the greatest loss (its rooms had received no attention since about 1975), but it's a shame that it took Panorama bar and restaurant with it.
The Phoenicia, Malta's grand-dame colonial hotel, has stepped up a grade in terms of facilities, with the opening of an exceptionally well-run spa. There's a new long, narrow indoor pool too, where you can swim beside one of the very first walls of Valletta, constructed in the 1560s and uncovered during the spa's construction. The hotel has also just opened a very useful new stairway that leads directly down from its expansive restaurant-bar terrace into the garden, where extra grass has been planted and more space has been provided for al-fresco eating.
Where to eat and drink
Since the start of the pandemic, five restaurants, all but one of them relatively new, have received Michelin stars. These are covered individually below. The Malta Michelin guide lists a total of 31 places to eat in Malta. The excellent family-run Mediterranean restaurant Commando, in the northern village of Mellieħa, has received a Michelin 'bib gourmand' for offering very good food at very good value, as has established Valletta favourite Rubino.
Sadly, Charles Grech café in Valletta has closed, as has its bistro sibling in Sliema.
ION The Harbour
The Iniala Harbour House luxury boutique hotel finally opened this year after considerable delay, and ION, its rooftop restaurant, launched ahead of the accommodation, and quickly received a Michelin star.
Currently enjoying a 100-day residency by British two-Michelin-starred chef Alex Dilling until late September, the food is unsurprisingly superb – and so are the sweeping vistas of the Grand Harbour. It is not yet clear who'll be in the kitchen once Dilling departs, but it's a reasonable bet they will be good!
Under Grain
In a smart Valletta cellar beneath the Rosselli Hotel, this tailoring-themed restaurant was awarded one of Malta's first Michelin stars in 2020.
The modern Mediterranean menu is delivered on a wooden hanger, and Maltese chef Victor Borg pays as much attention to texture as taste, with rewarding results.
Noni
This unassuming-looking restaurant was another of Malta's premier Michelin-star recipients.
Here Maltese chef Jonathan Brincatt ('Noni') presents traditional dishes with an international twist and less fuss – but no less imagination – than in many a Michelin-starred establishment.
Bahia
'Fun' and 'Michelin-starred' are not always obvious bedfellows, but Bahia's menu is an enjoyable stroll through seven millennia of Maltese history. Starting with the Stone Age, it takes diners through the Phoenicians, Romans, Arabs, Knights of St John, French, and British to the 'Maltese future'.
There are a couple of dishes for each – not period pieces, but imaginative combinations inspired by the times – and very good they are too. This restaurant is currently in a tiny building in the traditional Maltese village of Lija, but in the autumn it will be moving into the nearby Corinthia Palace Hotel.
de Mondion
A Maltese favourite for two decades, and a presence in my guidebook since the first edition, de Mondion (on the roof of the Xara Palace Hotel in Mdina) has now been recognised with a Michelin star.
Its small meaty menu includes traditional dishes like rabbit and pigeon, pepped up with a modern twist – or six.
What to see and do
If you really want to push the boat out – literally and financially – CarBlu is a new yacht-charter company in Malta that offers idyllic trips, ranging from half a day to as long as you want (or can afford), from bay crawling around the glorious coast of Malta and Gozo to two-centre sailing with Sicily.
The boats are luxurious and carry all the necessary equipment for messing about in warm Mediterranean waters. Service is to match – attentive, but in a relaxed way; shorts and T-shirts not bib and tucker.
Gozo
Getting there
A brand-new fast ferry to Gozo from Valletta launched at the beginning of June. Departing from a new landing stage on the Grand Harbour (just outside the Harbour Club restaurant – which also received a Michelin mention), it powers to Gozo in just 45 minutes. The route is alternated by Gozo Fast Ferry and Virtu Ferries Gozo. It's a hugely convenient passenger-only catamaran service that will make day trips very much easier, but it's not as romantic (or as weather-resistant) as the old car ferry from Ċirkewwa. I do love to sit out on deck, watching Comino slip slowly by as we steam towards Gozo.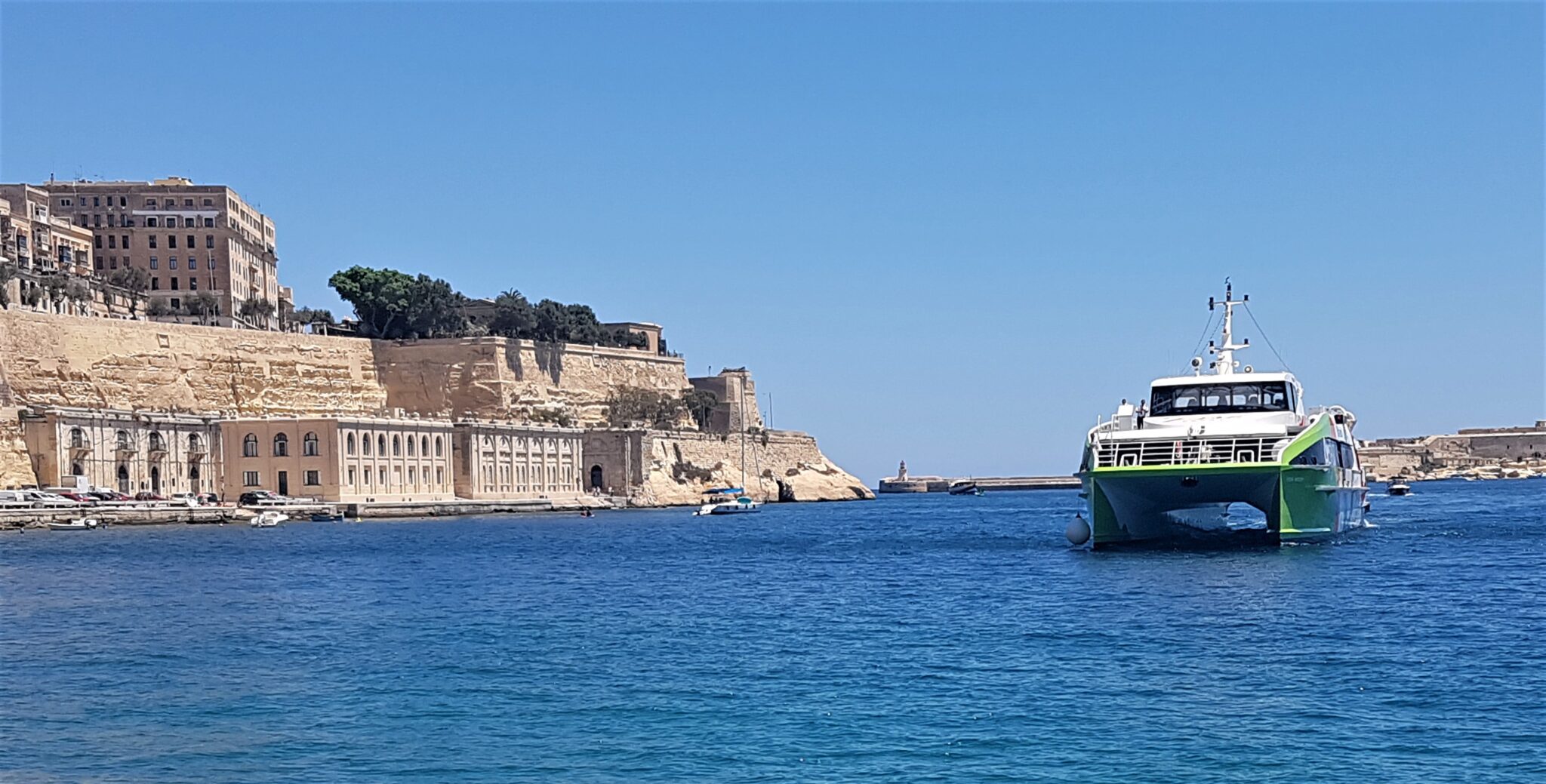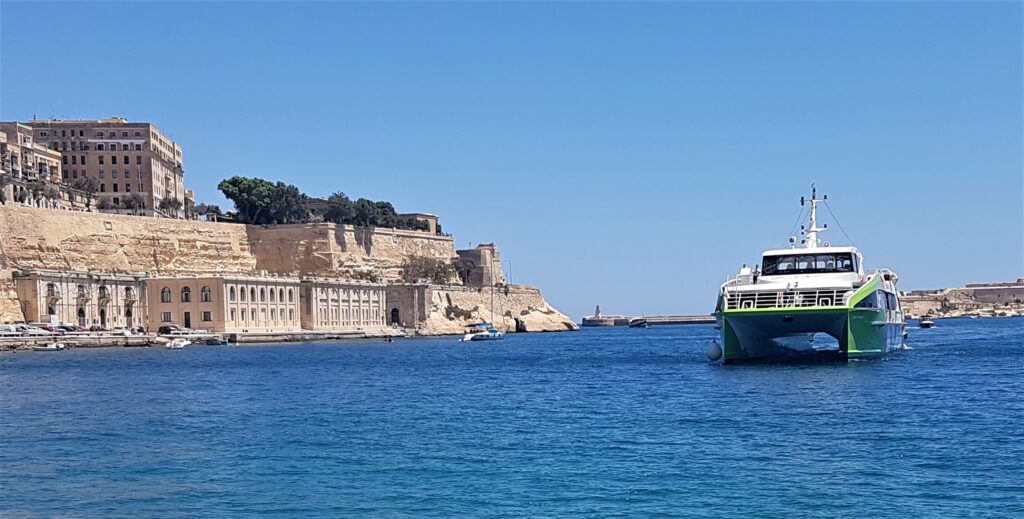 Where to stay
Duke Boutique hotel is a bit of a departure for rural Gozo. It's a smart city-centre accommodation option tucked away at the top of the Duke shopping centre and overlooking Rundle Gardens. Rooms are larger and airier than expected; many have a balcony, or even a hot tub on a private terrace. Reception is 24/7 (and helpful), and breakfast is a feast of local and international options.
Where to eat and drink
Patrick's in Victoria (Rabat) has closed, but the family's other restaurant Tmun Mgarr (at the port of Mġarr) goes from strength to strength – and is mentioned in the Michelin guide.
D-Venue in Xagħra has closed, but in its place is a brand new restaurant that looks set for success.
Al Sale
Al Sale opened during lockdown and has already established itself with locals. Gozitan chef-owner Chris cooks up very good Mediterranean food – especially local fish (raw as well as cooked) – and he's a presence front of house, too, making sure his customers are happy.
And it all comes at remarkably reasonable prices. I strongly recommend the mixed seafood antipasti misti de pesce starter with six delicious dishes for €10.
Country Terrace
This is not a new restaurant, but its huge terrace overlooking Mġarr has really come into its own.
And the food is very good, particularly the house speciality raw fish. There are no little mouthfuls of sushi here, either. You get a proper Maltese plateful.
What to see and do
I had enormous fun (to be honest, far more than I expected) on an off-the-tourist-track outing with Gozo Segway Tours, rolling around the southeastern tip of the island. Excellent Gozitan guide Kevin takes trips to other areas too, as well as running e-bike and hiking tours. In winter he throws in a bit of foraging; in summer a swim.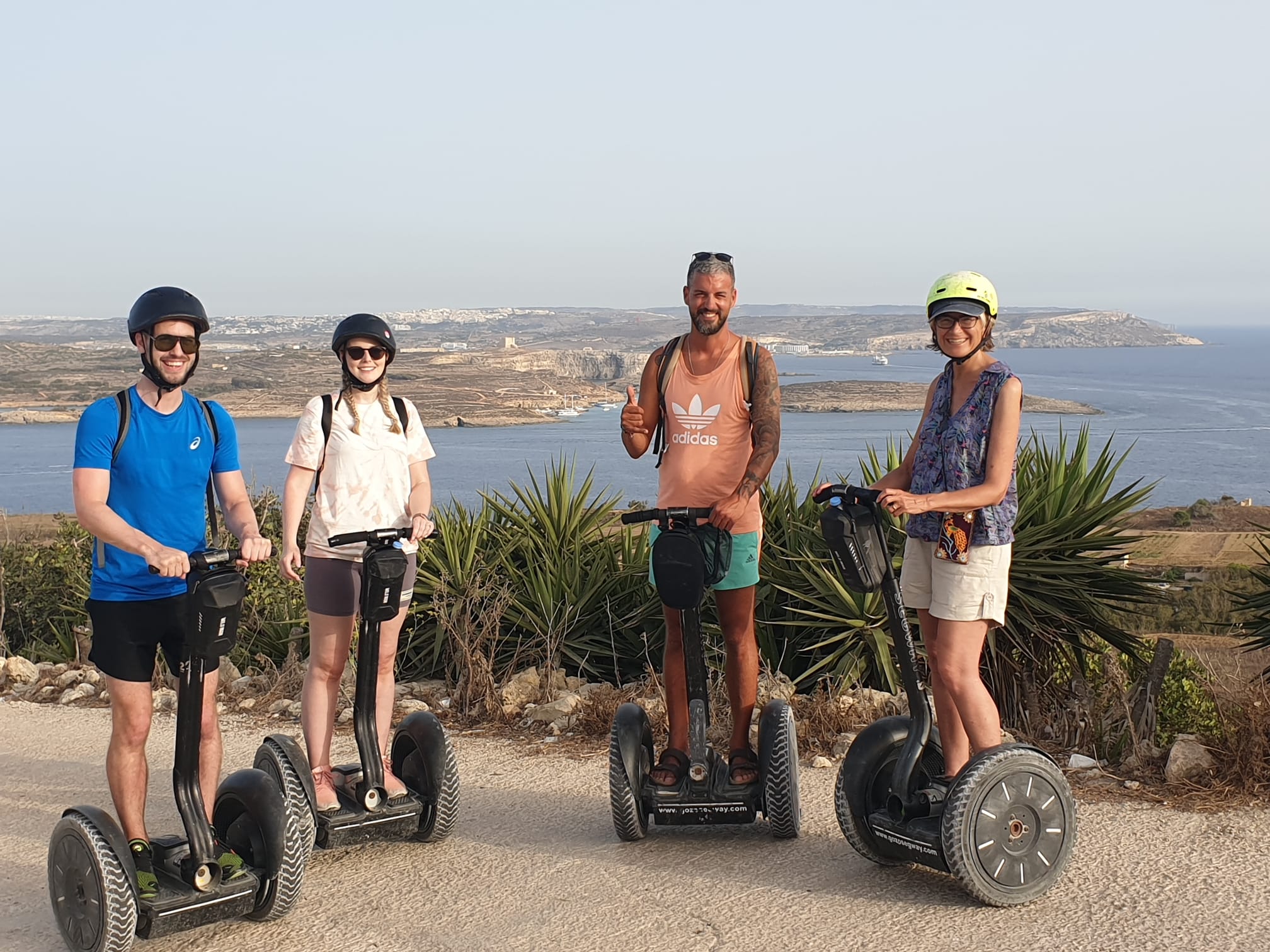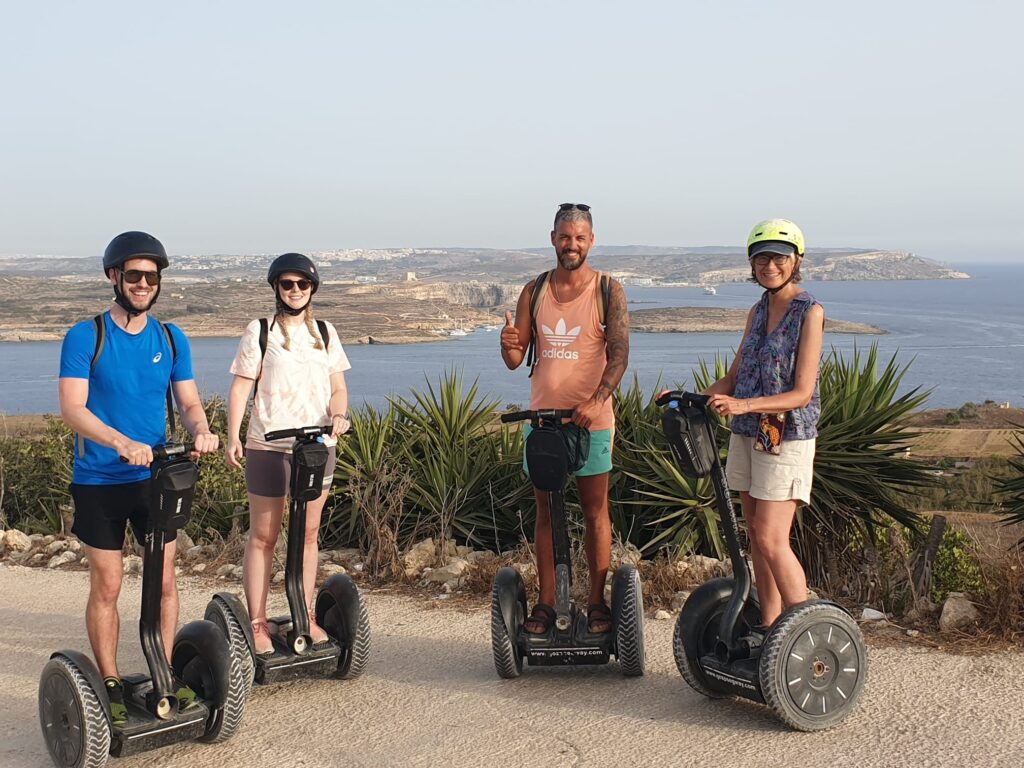 Elsewhere, Yellow Rock Yoga, run by two Dutch teachers, offers sessions almost daily at sunrise and sunset (for locals and visitors alike).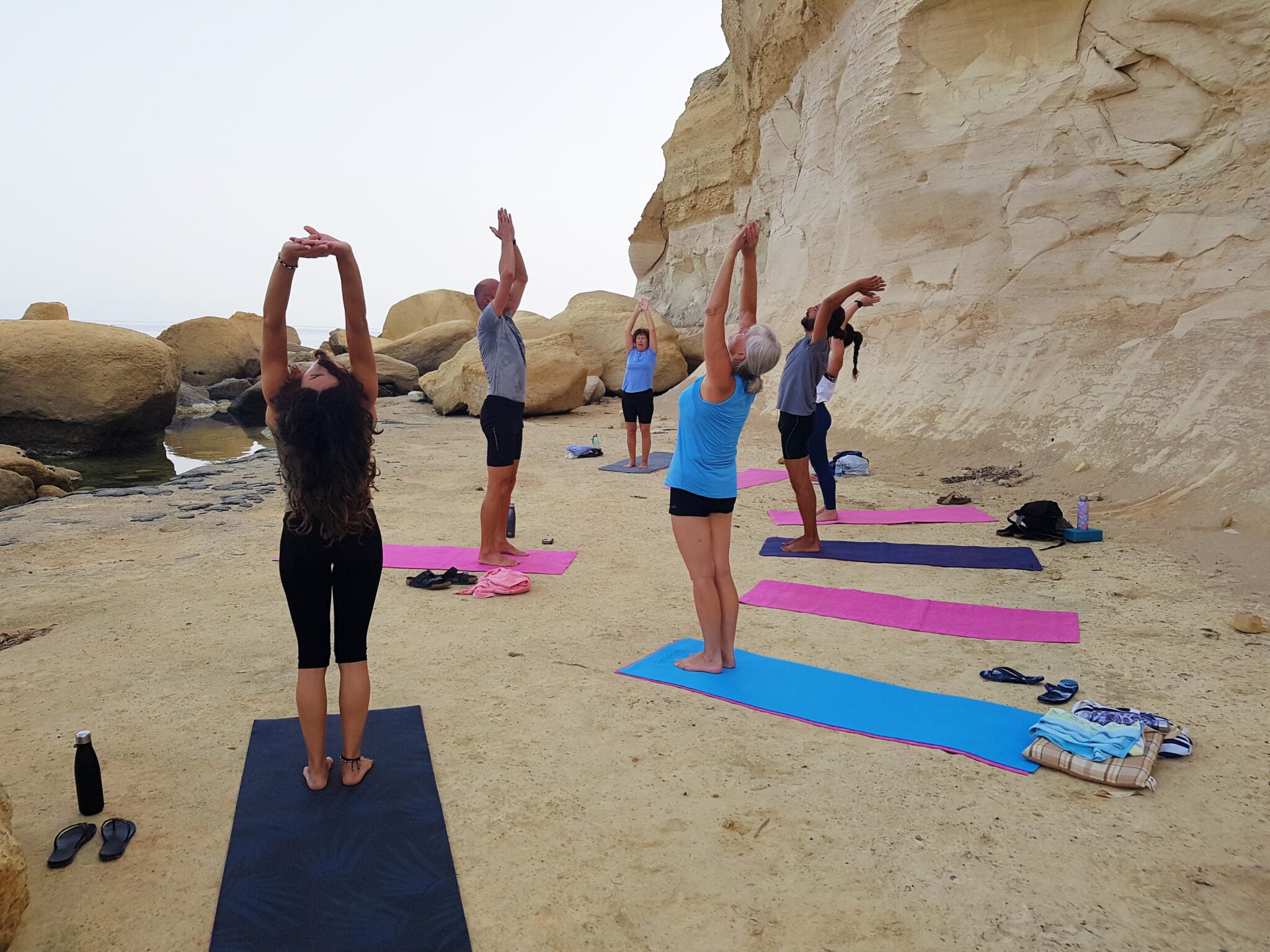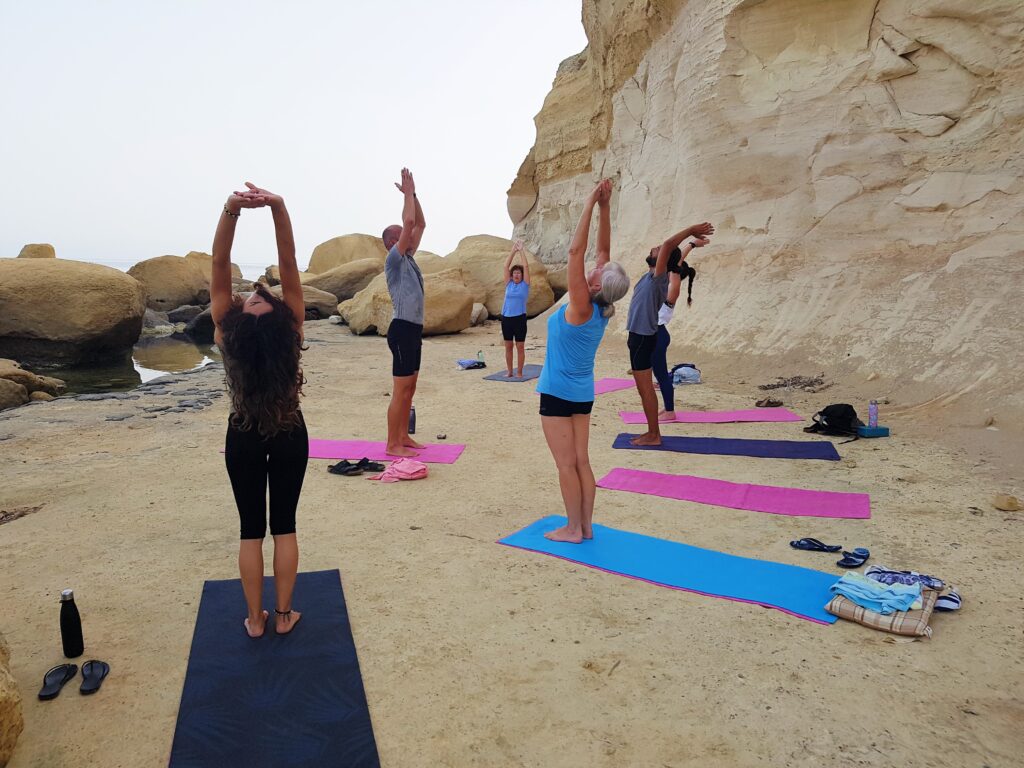 Pink mats beneath the sculpted yellow rocks of the scenic north coast are perfectly placed for a post-class dip.
Covid complications
I'm not going to attempt to tell you all the rules here because they keep changing. This is a problem not only for tourists, but also for those providing services. They know it isn't our fault that everything is last minute, but do try and book as far ahead as you can; likewise, let them know as soon as possible if you are forced to cancel.
Malta has a daily dashboard for Covid-19 disease and vaccination data, which can be found here. Infection levels have been up and down (as is the case in most of Europe). The vaccination programme is well ahead of most.
Travel information and in-country measures are mostly to be found on the Malta section of the UK's FCO travel website and on Visit Malta's Covid information page; alternatively, you can call +356 21692447.
---
More information
Planning a trip to Malta and Gozo? Make sure you pack Juliet's comprehensive guide:
Lead image © mRGB, Shutterstock