At a time when travel can sometimes feel like merely a daydream, it's the loveliness of Luang Prabang that my mind drifts back to. I yearn for the city's laid-back atmosphere, its Laotian-French fusion cuisine and amazing temples. It's a place that feels both far away from home and instantly welcoming at the same time.
Situated in northern Laos, Luang Prabang is a city surrounded by rivers, limestone mountains and forests – which, if you fly in from Bangkok, are a magnificent sight from the airplane window. Founded in the 8th century, it went on to become the capital of the Lan Tang Kingdom from 1354 until 1563. In the 14th century, the king of Angkor gave his new son-in-law a wedding gift of an 83cm-high Buddha.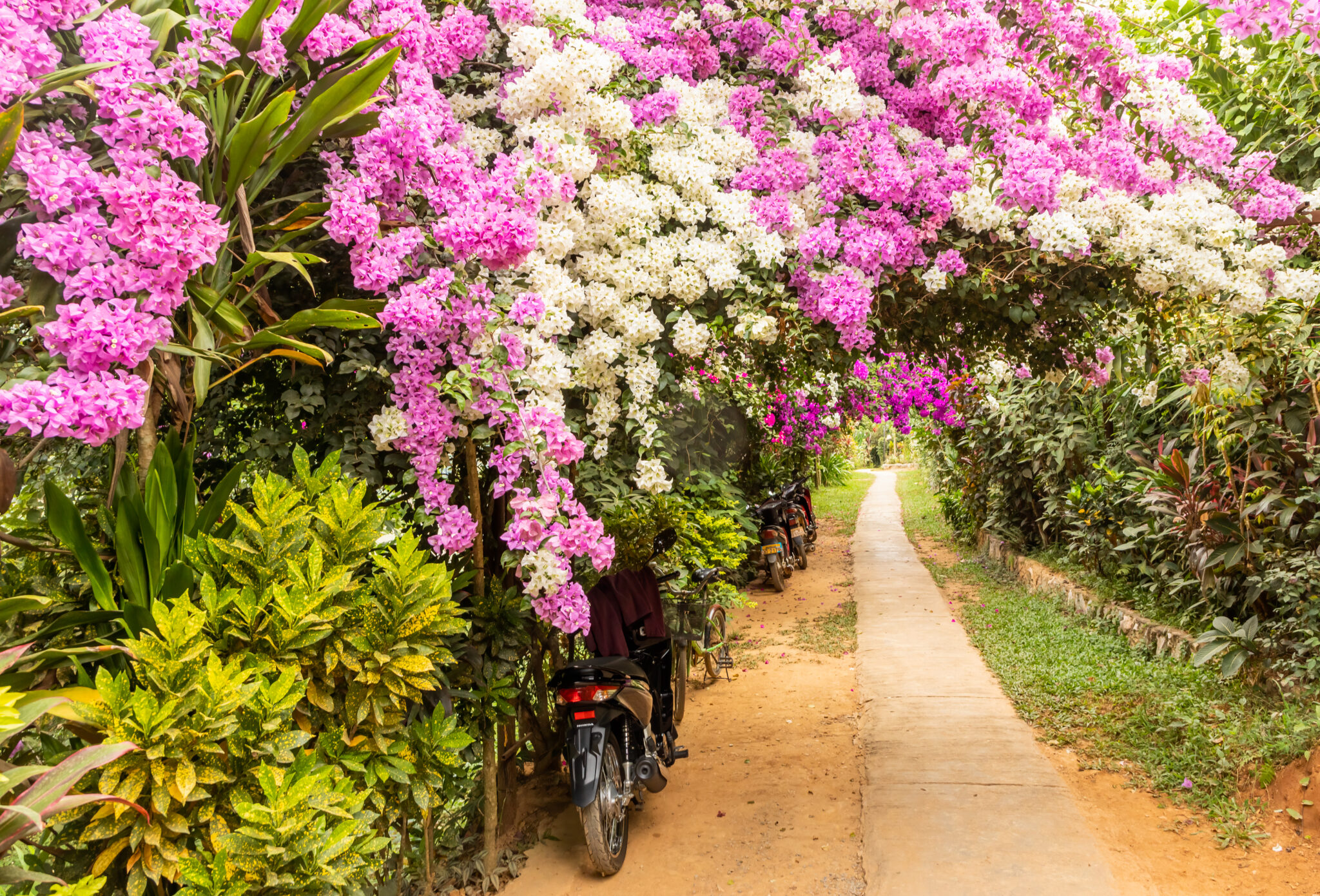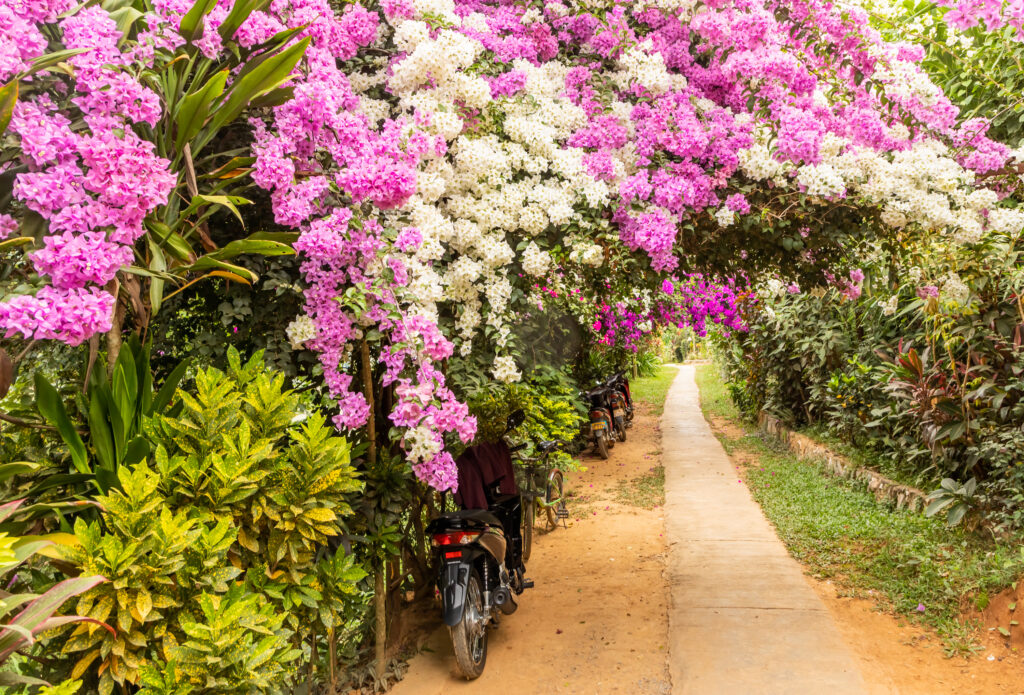 Not only did this offer protection to the city, but it also gave it its name: Luang Prabang literally translates as 'the city of the Golden Buddha Phra Bang'. (Previously, in the 11th century, the city was known as Muang Sua.) From 1893, the city became part of the French Indochina colony, until Laos finally gained independence in 1953. French colonial houses are still visible along the main streets, although most have now been turned into boutique hotels, wonderful cafés and cute shops.
The temples
You could spend a week walking the main street, entering a different temple every day. All are distinct in character, colour, size and style – some are imposing and large, others more intimate and understated. Some have stunning frescoes painted up the sides, featuring blue-faced monsters and giants; others have ornate golden mosaic doorways and cool patterned tile floors. There are at least 34 temples you can visit, dating from the 15th century to 1900s.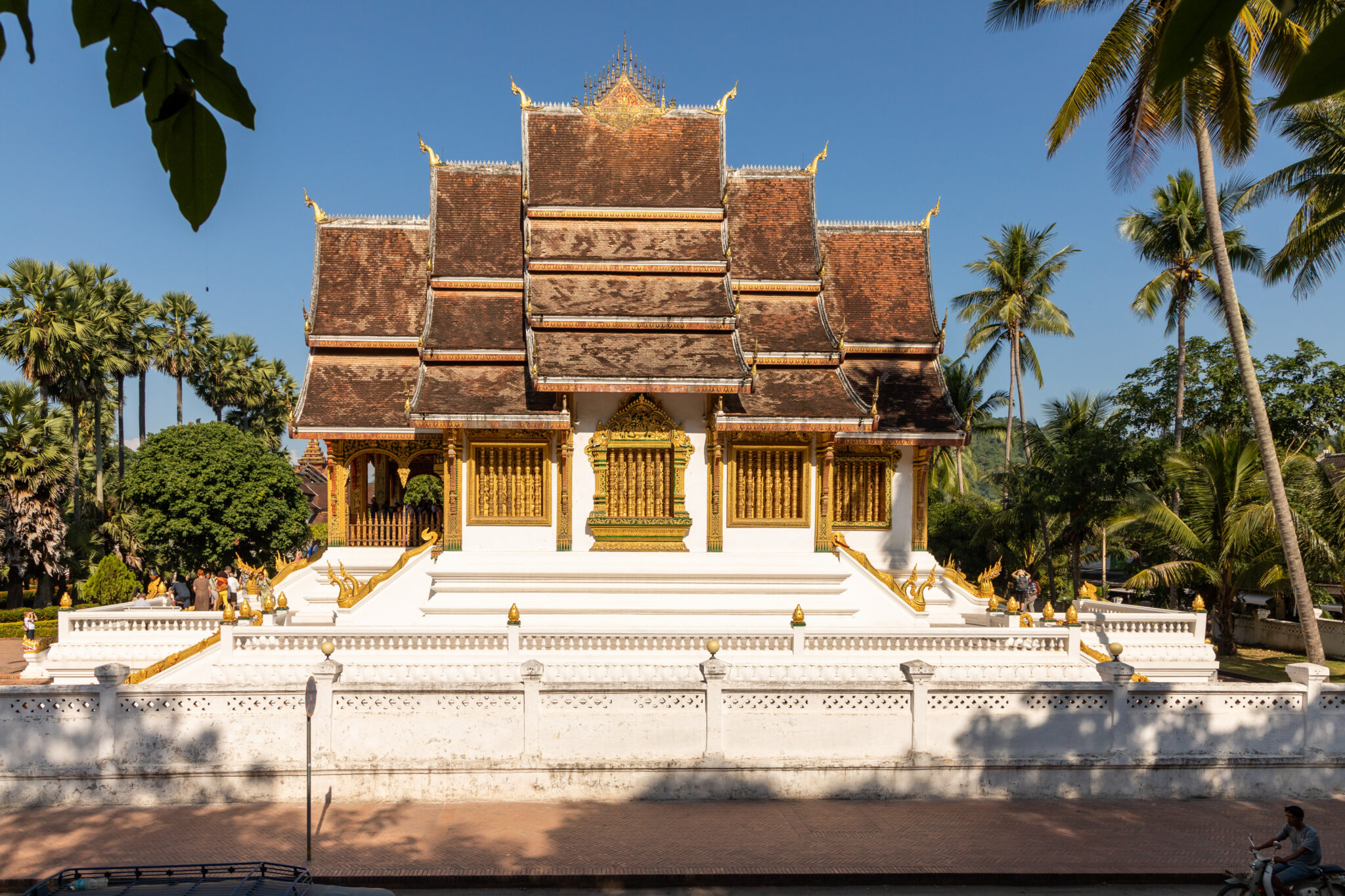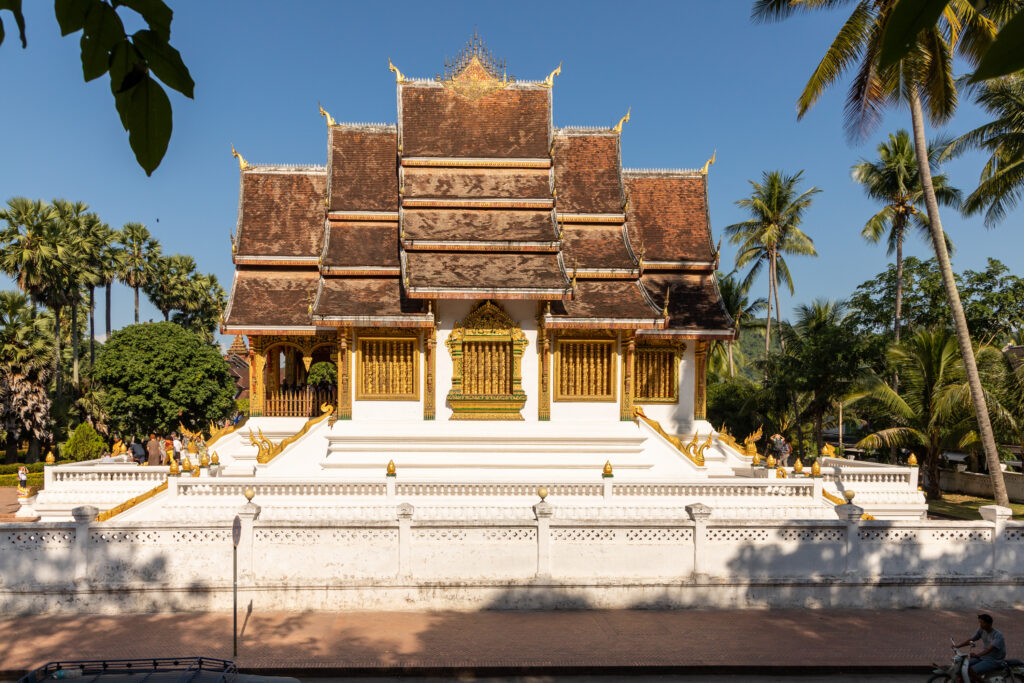 The oldest is Wat Wisunarat (visoun), built in 1513 and one of the plainest temples: its huge white dome appears almost like a giant stupa. It may be simple and a little unloved, but it's still imposing and now houses a Buddhist art museum.
The Royal Palace complex, constructed in 1904, was built in a French colonial Lao fashion and also houses a museum. A mighty building with huge arched roofs that join in the centre like the curled fingers of a praying hand, Haw Pha Bang is the royal temple within the palace complex. Gold figures dazzle on a simmering green backdrop; its base is white, and solid gold multi-headed beaked nagas (human/serpent spirits that protect the temple) rear up to greet you at the steps. The breeze drifting through the palms and the sweet-scented flowers make this a wonderful retreat in the heat of the day. Many other temples are near by.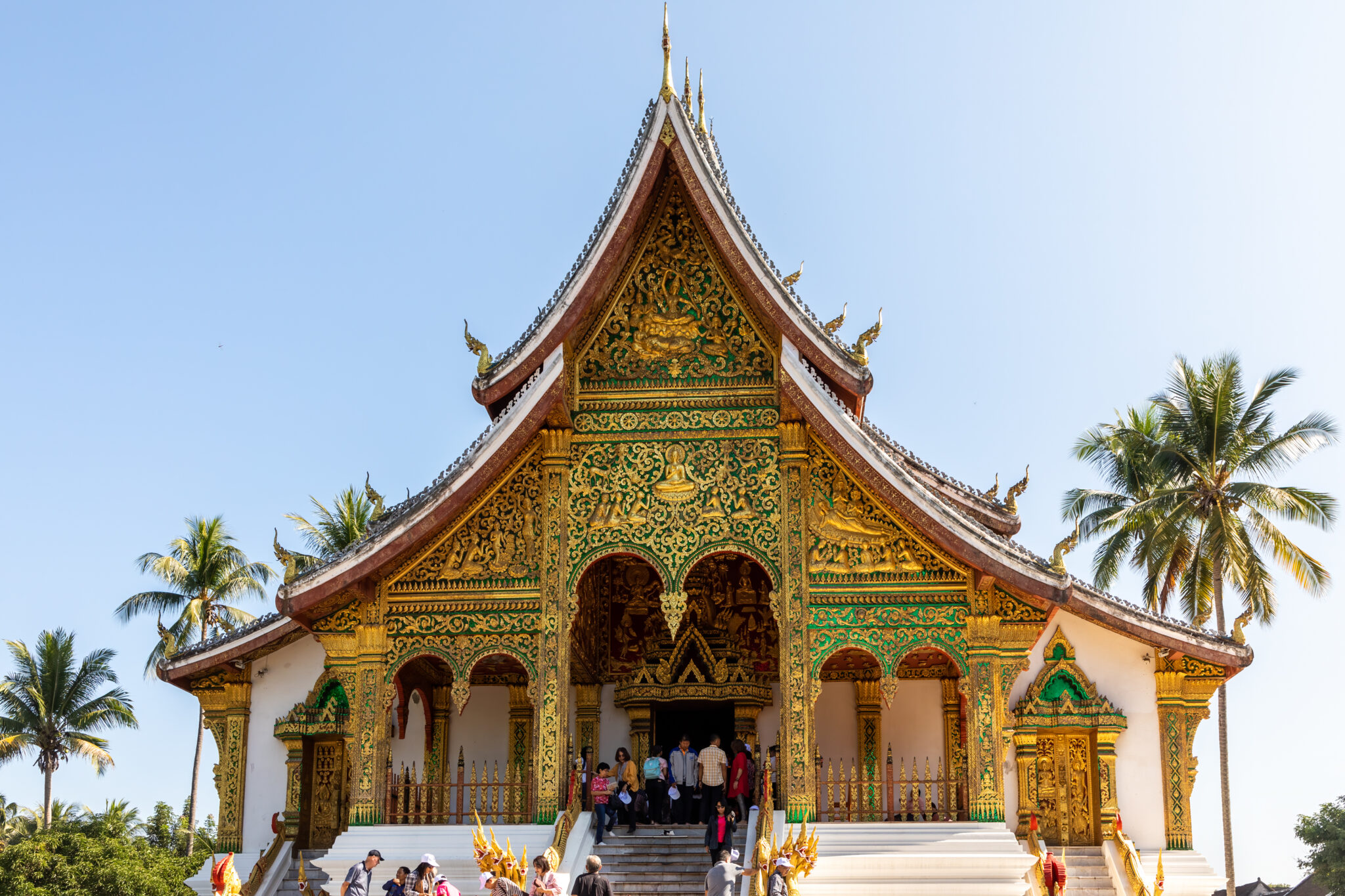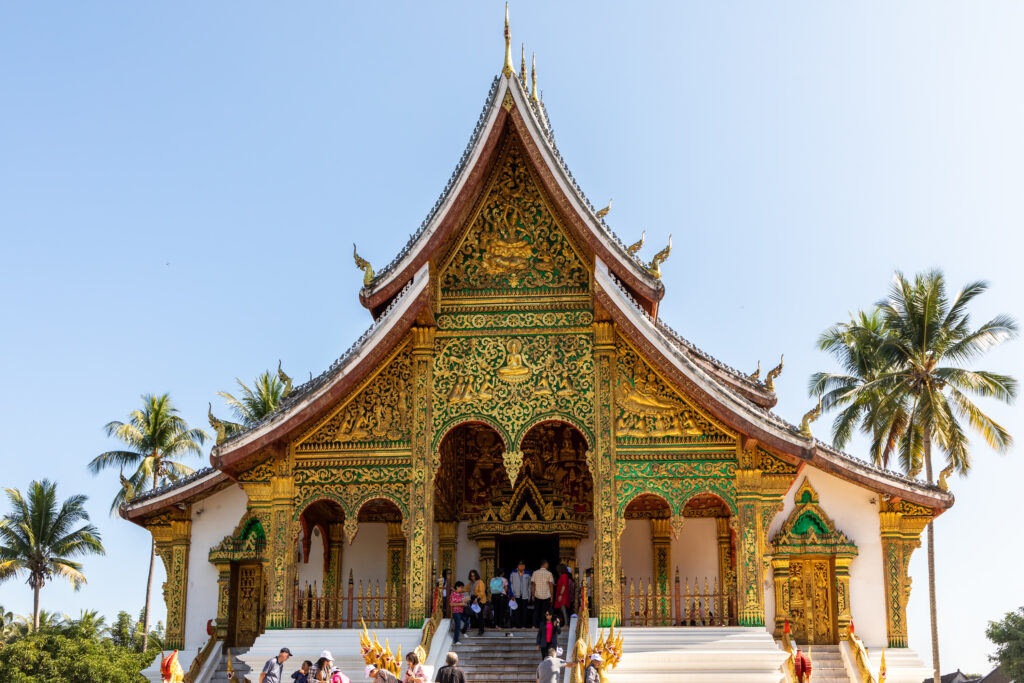 One of them, Wat May Souvannapoumaram, is the city's largest. It is known for its deep red walls that have hundreds of tiny golden figures painted all over them. Huge Buddha statues sit in the gardens, and flowers grow in pots that are made out of bomb cases from the Vietnam war, when the USA bombed much of Laos to prevent the Viet Cong from using Laotian territory for bases.
Wat Xieng Thong is one of the most glorious temples in Laos's old quarter. Built in 1559, it was one of the few temples not to be destroyed during the Black Flag invasion in 1887, when most of the city was looted and destroyed by the Black Flag Army, a militia group from China who were trying to oust the French. The temple is known for its beautiful glass inlays on coloured walls – images of daily life in cut coloured glass fit together like minute sparkly jigsaw pieces. A huge tree of life appears on the terracotta façade, shimmering in green and blue.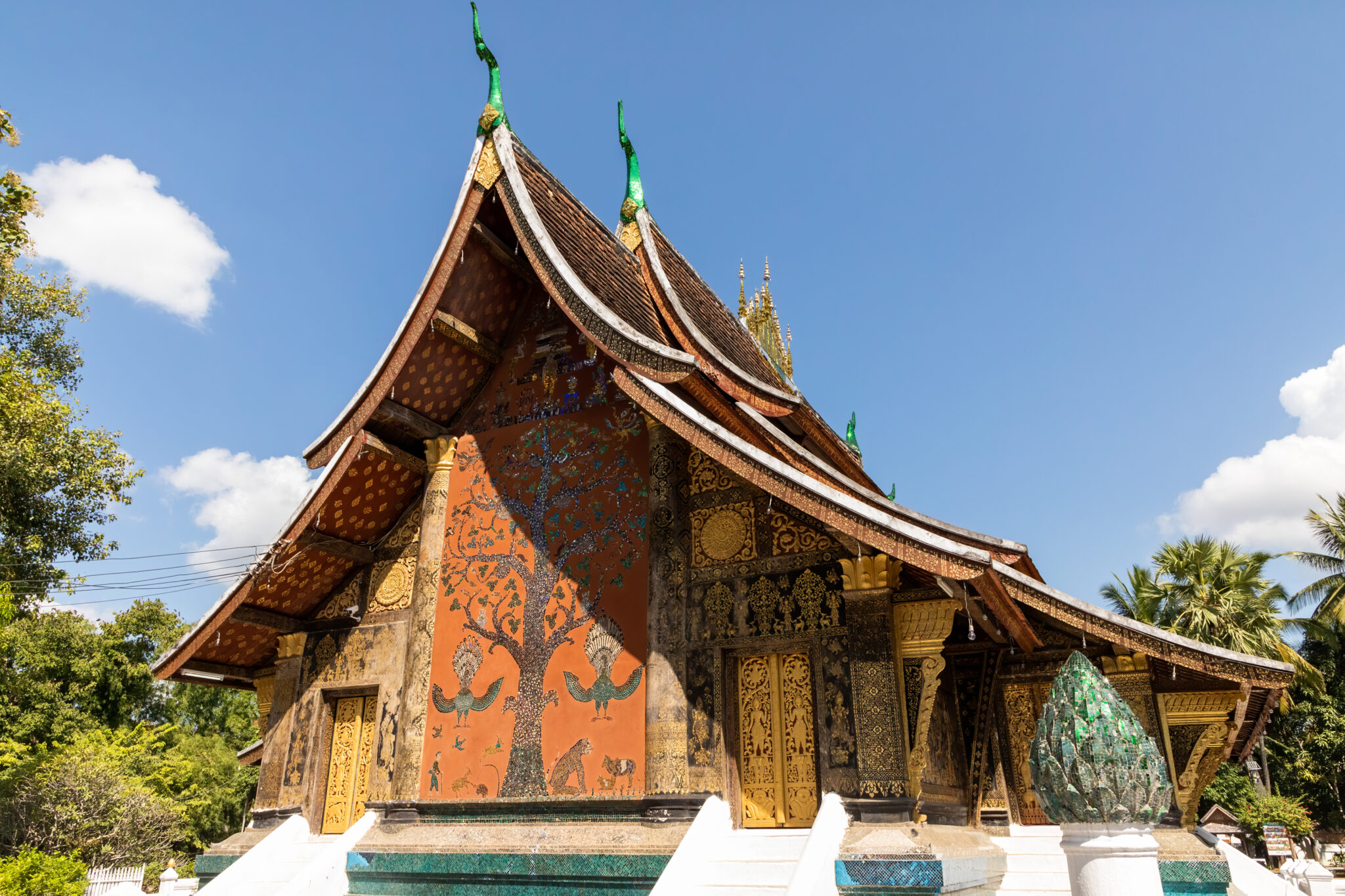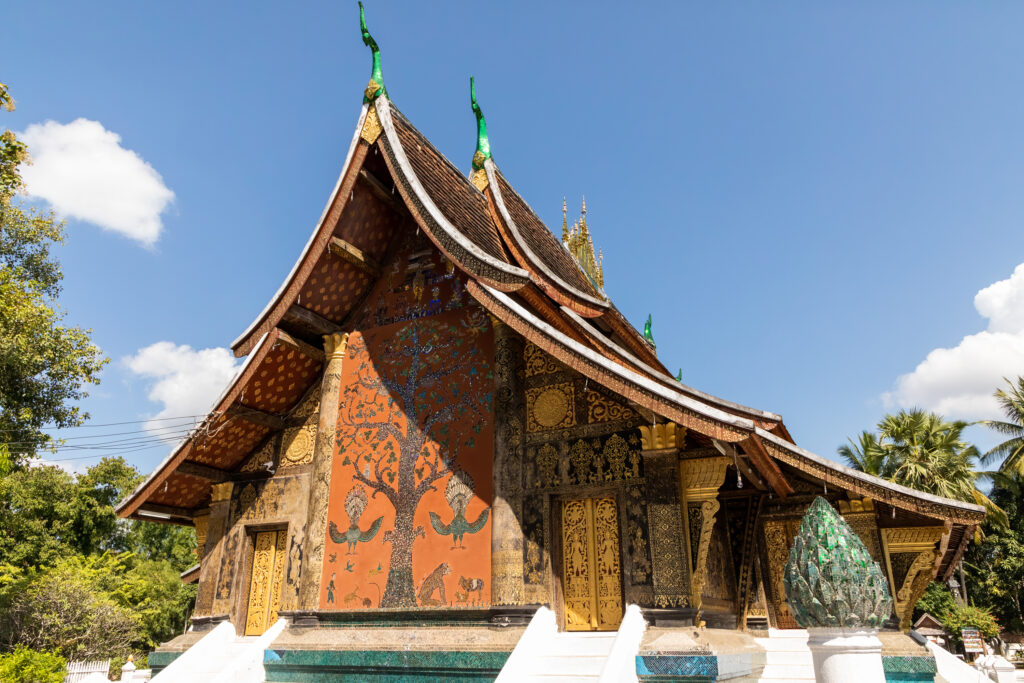 The time of day can affect the colours of the tree, making it seem like a living, moving object. Inside are rows upon rows of Buddha statues set against the red and gold walls, some peering over the shoulders of others. They lean towards you as you wander by, with half-closed eyes and knowing smiles, at once both calming and unnerving.
The majority of the city's temples are working temples, where monks can be seen praying, studying and walking around. Most Lao males will, at some point in their lives, be monks. Some children, often as young as nine, spend their summer holidays (or even longer periods of time) at these complexes in order to learn discipline and to study. Particularly for poorer families, these temples offer education for their children and status within the community.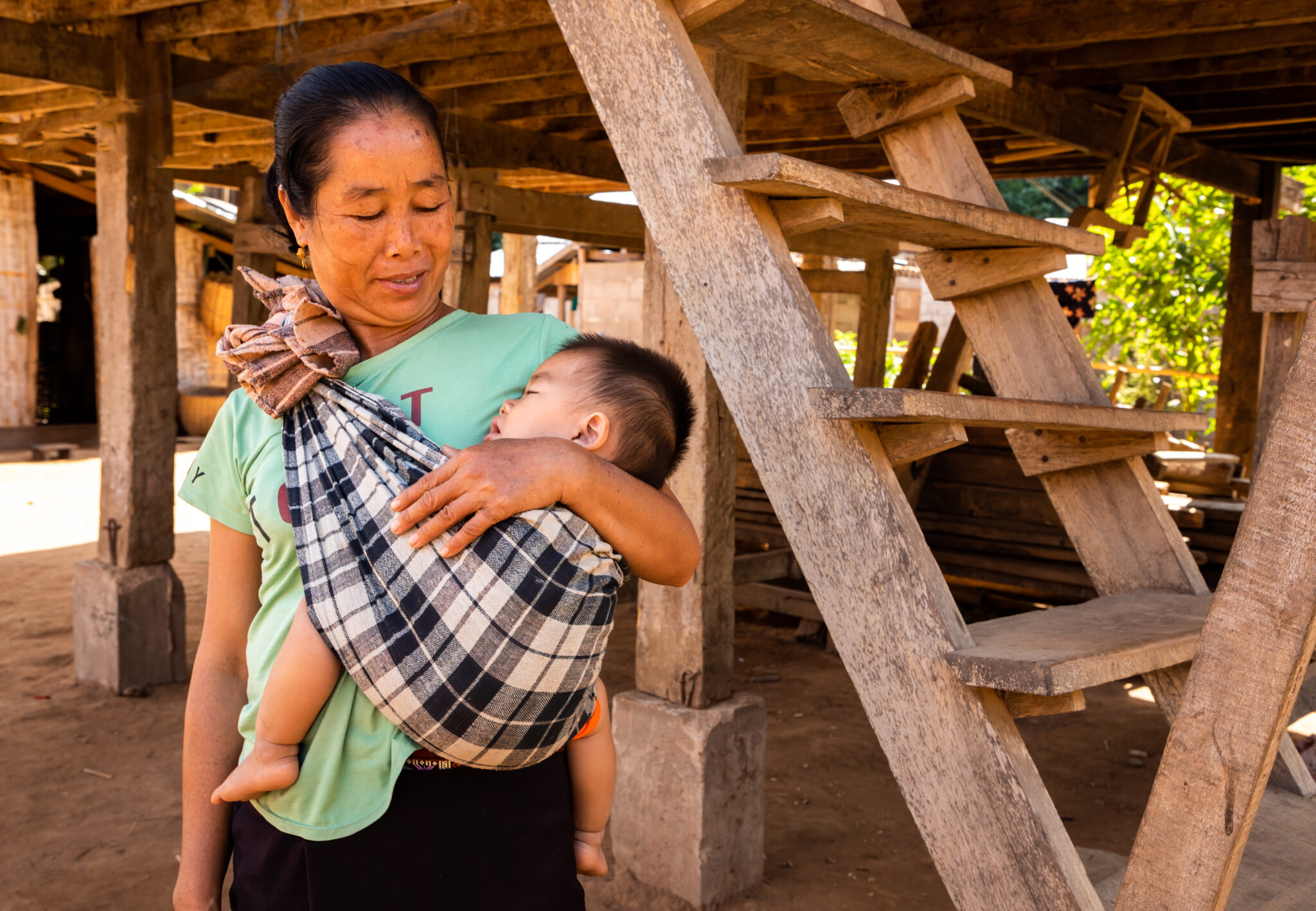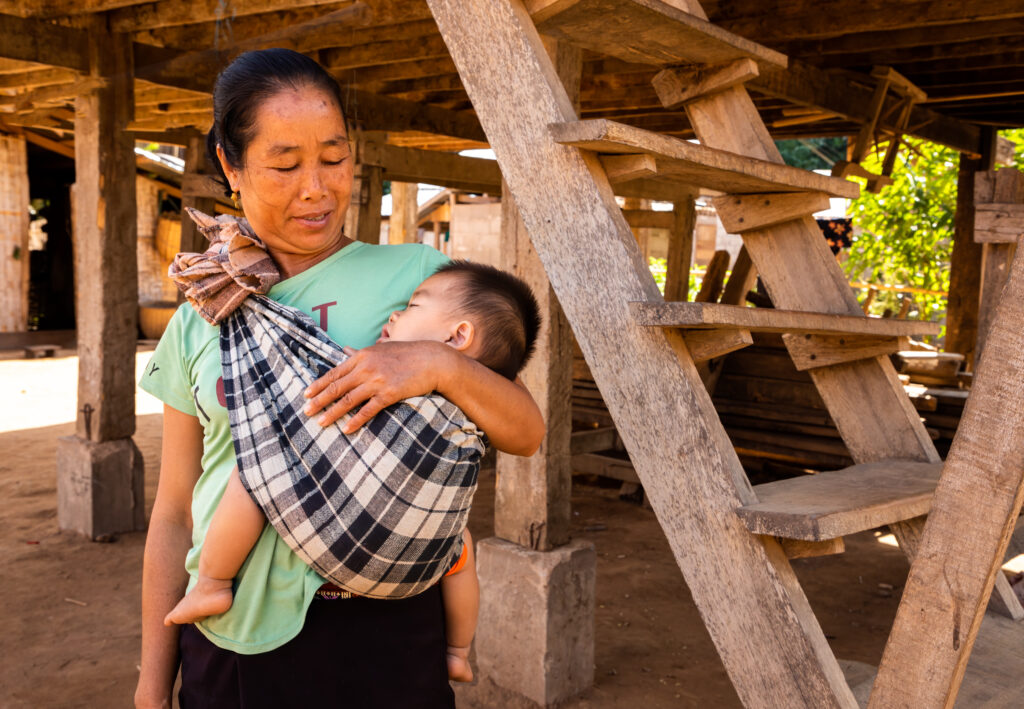 For older men, it's about taking time out to meditate and to discover inner peace. It's easy to sit and chat with them about history or religion for a gentle hour or two. Most are happy to discuss cross-cultural ideas, some want to practice English. When I visited in 2007 with my blonde 18-month-old baby, the monks were just happy to play and chatter to her. Perhaps they were thinking of their sisters back home.
Alms giving ceremony
Luang Prabang is also pretty much synonymous with the alms giving ceremony (also known as sai bat or tak bat) which takes place every morning at 05.00. At this hour, the river mist clings to the buildings and slips slowly and silently through the streets, cloaking everything in grey. But cutting through this mist is a line of monks, dressed boldly in orange, silently making their way to receive food (usually sticky rice and fruit) from locals, as has been the case for centuries.
Often tourists join in too, although sometimes they only appear interested in getting a good photo, which can be rude and obstructive to the monks – the ceremony is conducted in silence and should be a time of great reverence and peace. When we were there, though, I heard my daughter's name being called and several monks waved. We shyly waved back, not sure if it was the done thing, but happy that we'd been remembered.
Phousi Hill
At 100m tall, Phousi Hill (Phou si means 'sacred hill' so, in essence, this translates to 'sacred hill hill') is the highest point in Luang Prabang. It has more than 300 steps, but the view is worth the climb, especially at sunrise and sunset. The panorama that awaits is truly stunning, with the city below framed by the Mekong and Nam Khan rivers, twisting like a fat lazy snake embracing the land.
The setting sun gives the water a molten amber-ripple effect as the long boats glide through, and other elements are highlighted by the evening rays: a bamboo bridge with spindly legs, a vegetable patch with large bright green leaves, the glint of gold from a temple roof. When I visited at sunset there was the distant chatter of people below and then the voices of the monks drifting up the hill; evening prayers and chants, mixed with the gong of bells and the bark of a surprised dog,
The markets of Luang Prabang
There are morning and evening markets, each with their own appeal. Rows of food stalls are set up at both markets: noodle soups fight for space with grilled rice cakes, spicy chicken with jaew (a type of chilli, lime, fish and buffalo sauce that can basically be eaten with anything), fish of varying degrees of fermentation, sweet sticky mango, coconut rice and salads that feature all manner of unusual vegetables and herbs.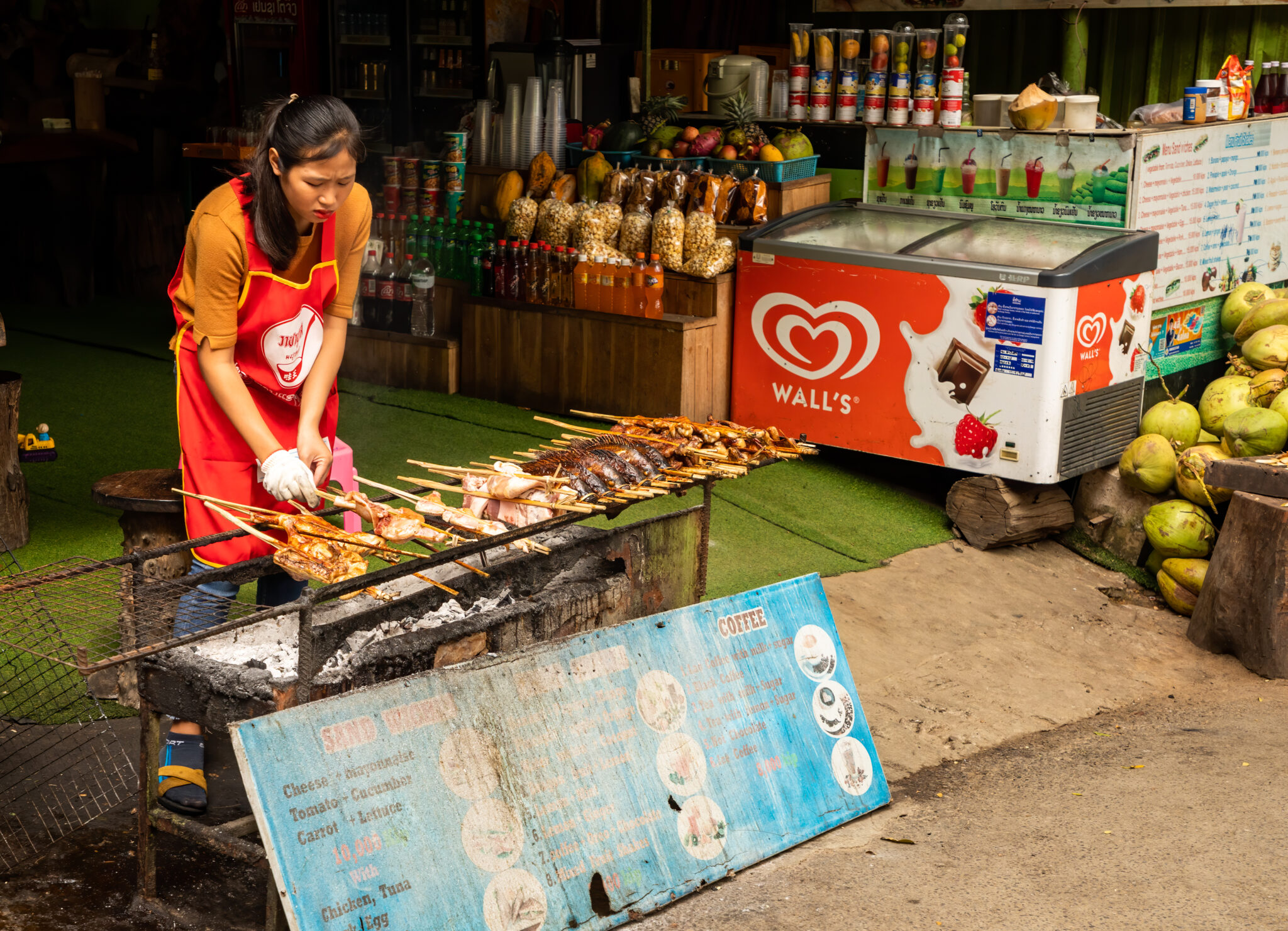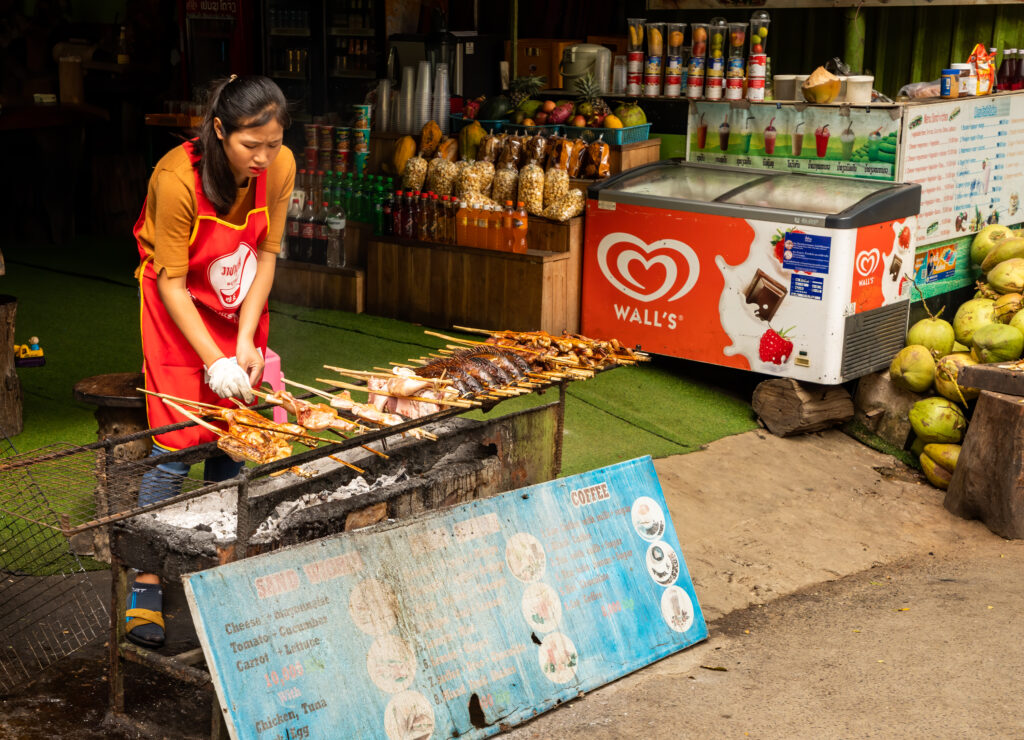 The morning food markets are full of local vegetables and more unusual Laotian favourites, such as honeycomb with larvae still inside (which I sadly didn't try). In the morning, the atmosphere is lively and fresh. In the evening, sheets are put down along the roadsides and lanterns are hung, giving a party feeling.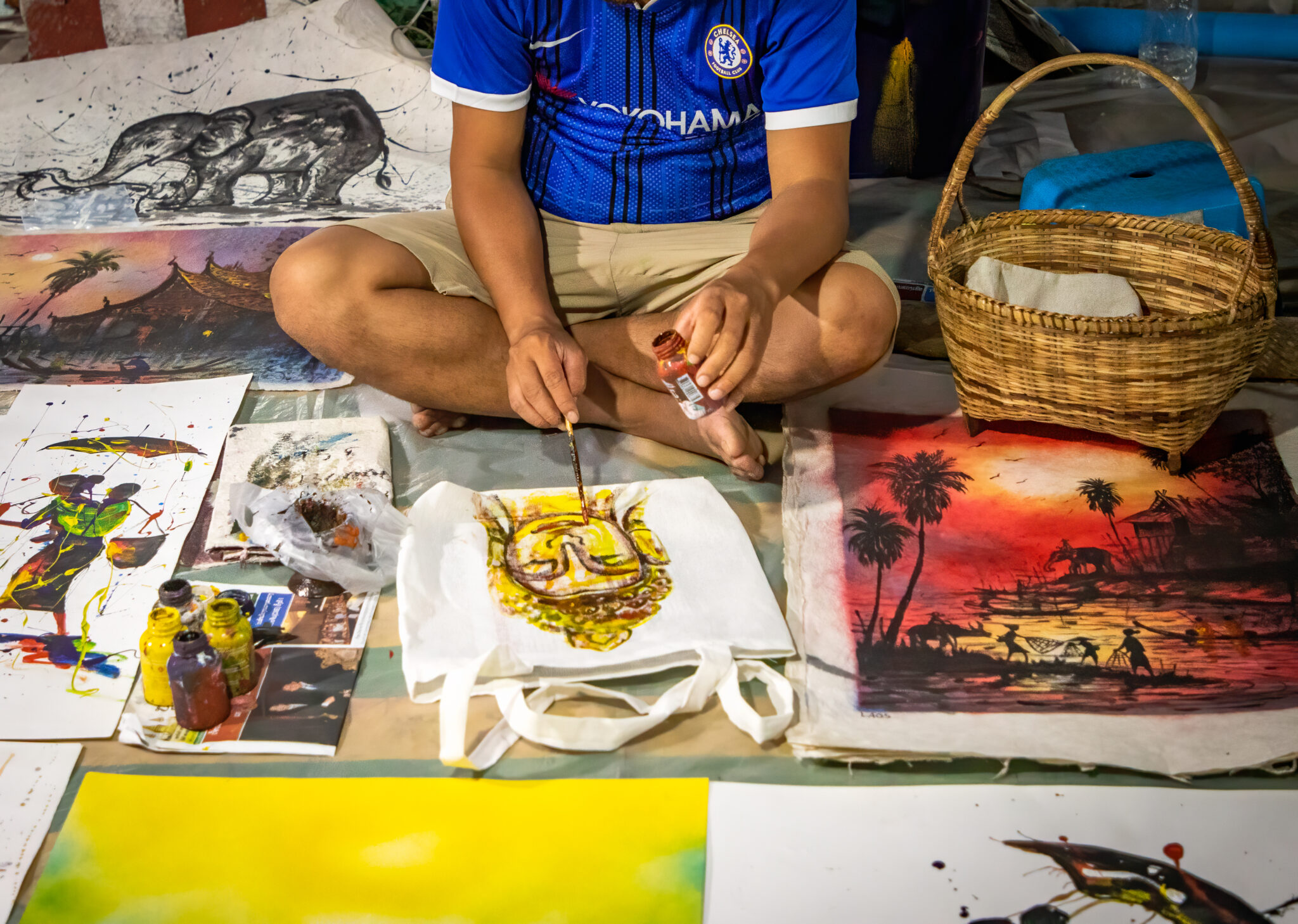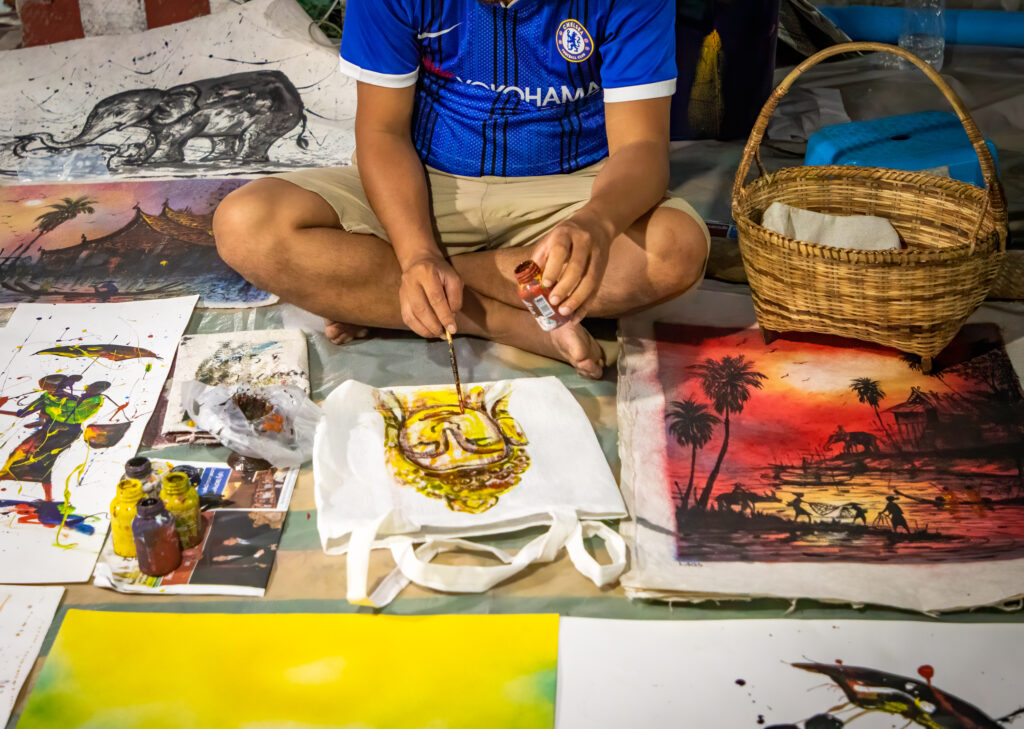 The evening market is more of an event for local artisans to showcase their wares – the incredible craftsmanship on display here is detailed and intricate. Frames of handmade mulberry paper that dry during the day are unloaded and notebooks are folded and stitched, ready for hungry writers to purchase. As you wander around the smells mingle, the light dims, and the monasteries murmur. It is a lovely place to feel at ease.
What to do around Luang Prabang
Luang Prabang is a great base for a variety of excursions, including boat trips to the fabulous Pak Ou Caves, where a white staircase, curled inside the cave like great dragon teeth, beckons you to explore.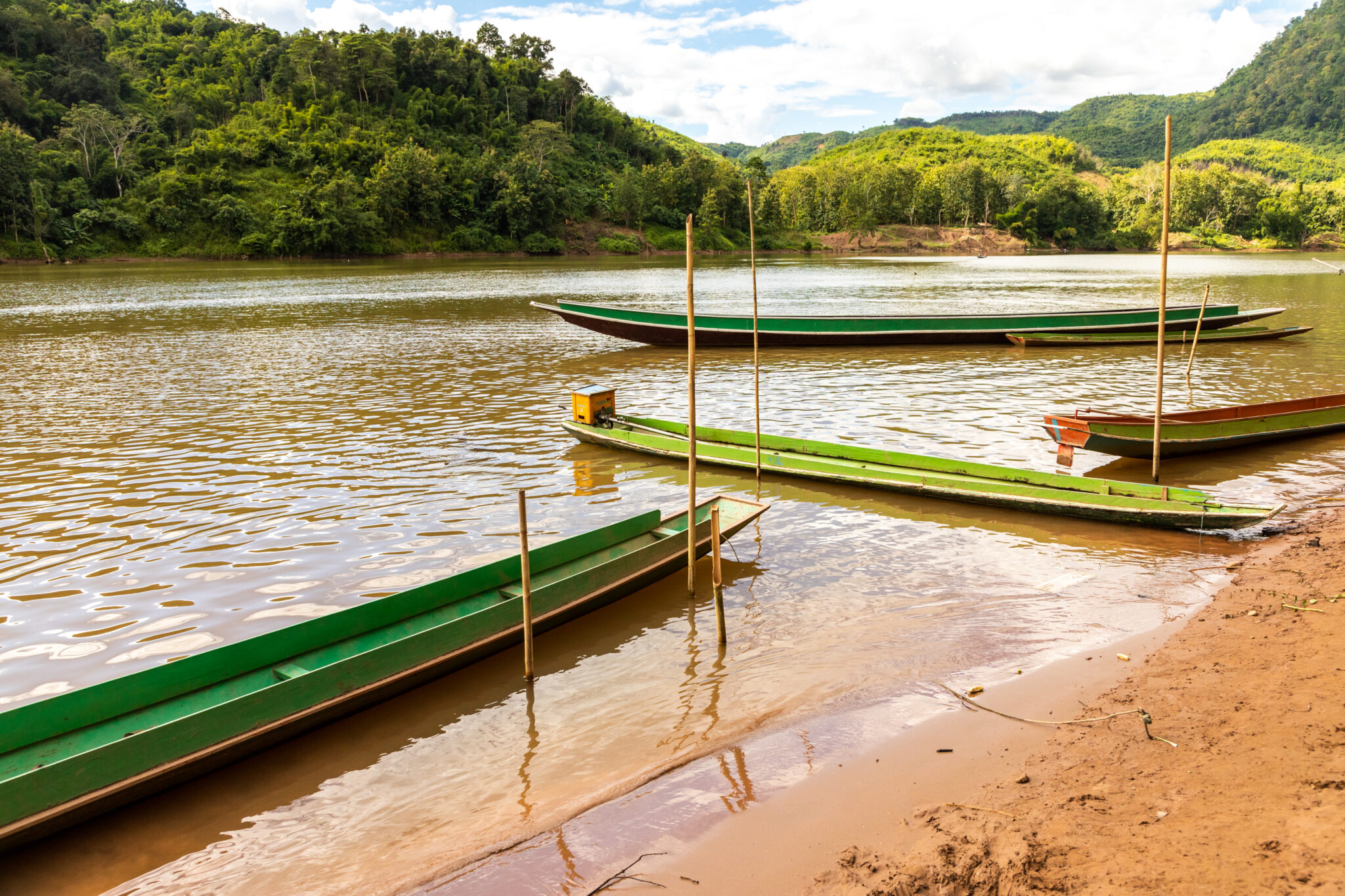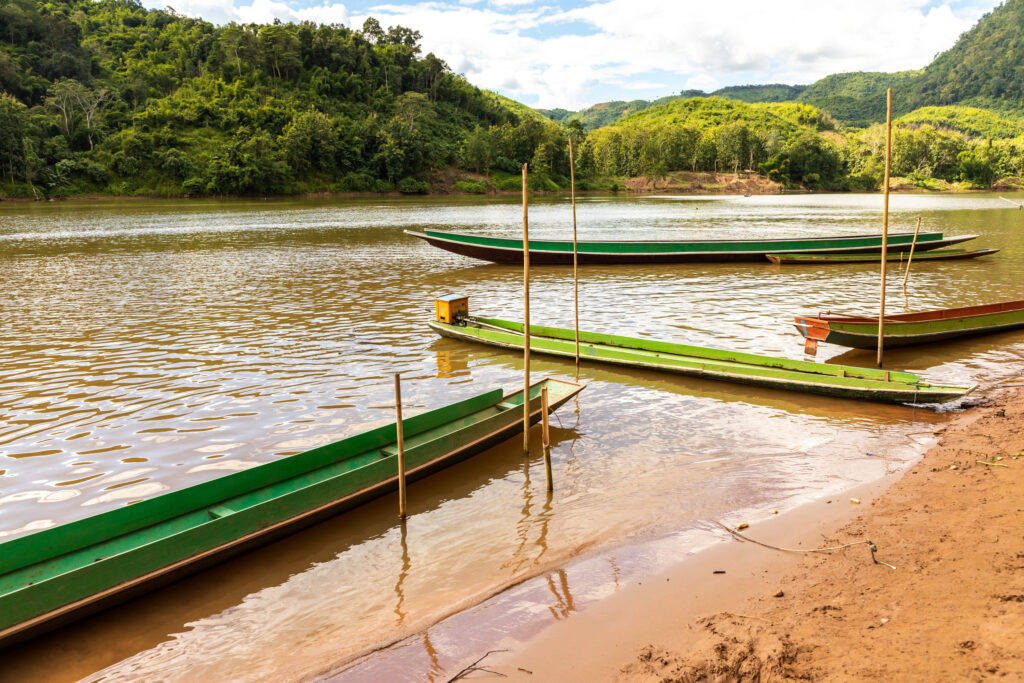 Once the site of an annual pilgrimage, in which the Buddha statues were bathed to bring good luck for the new year, the caves now house statues that are damaged: ones that locals didn't want to keep but also didn't want to throw away (or can't, as its bad luck to throw away a Buddha statue). Many are old, chipped, or have missing parts. Some date back to the 18th century. There are literally thousands of them: a variety of sizes, ages and materials all huddled together, like a parlour full of dusty once-loved objects waiting in the dark.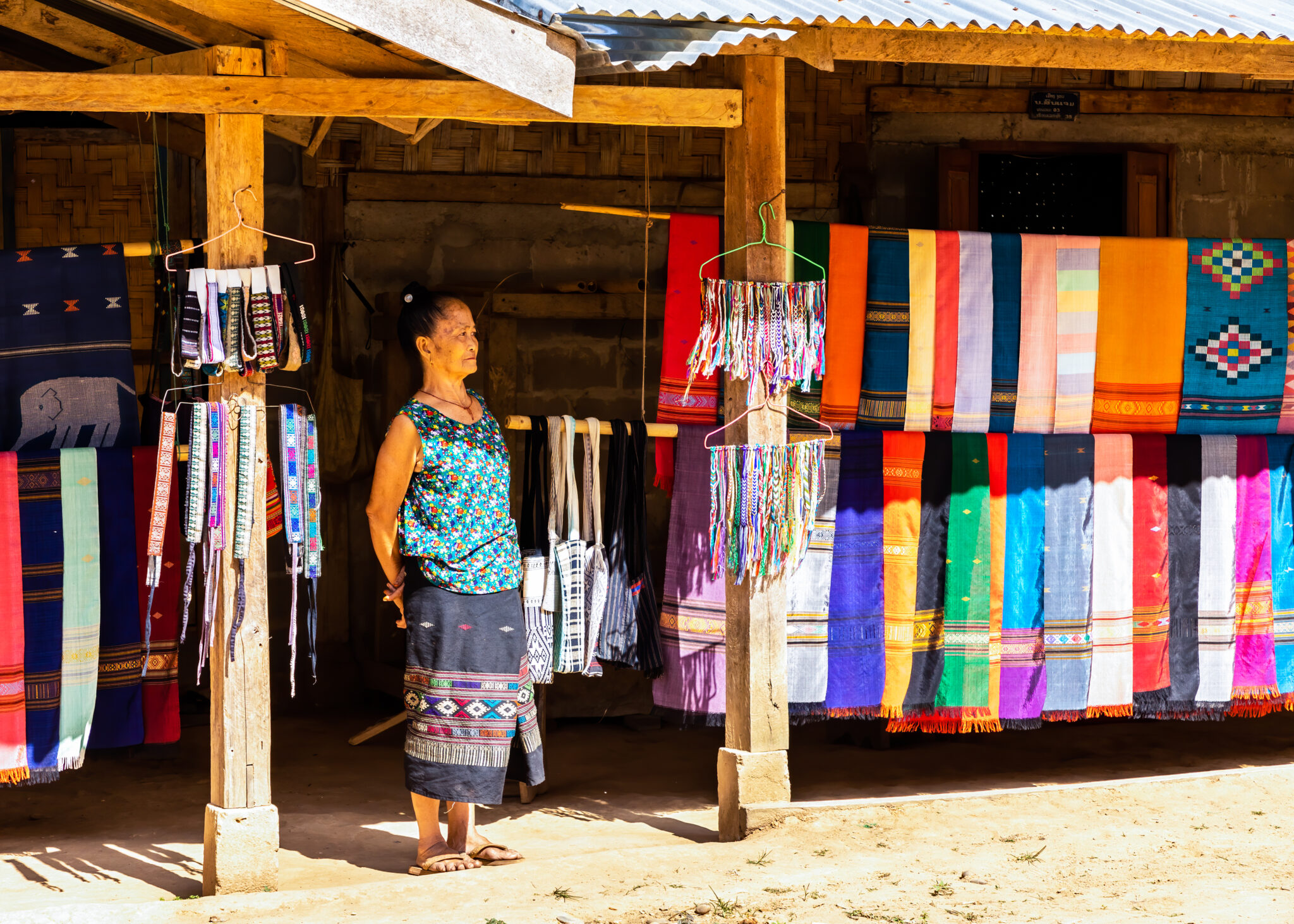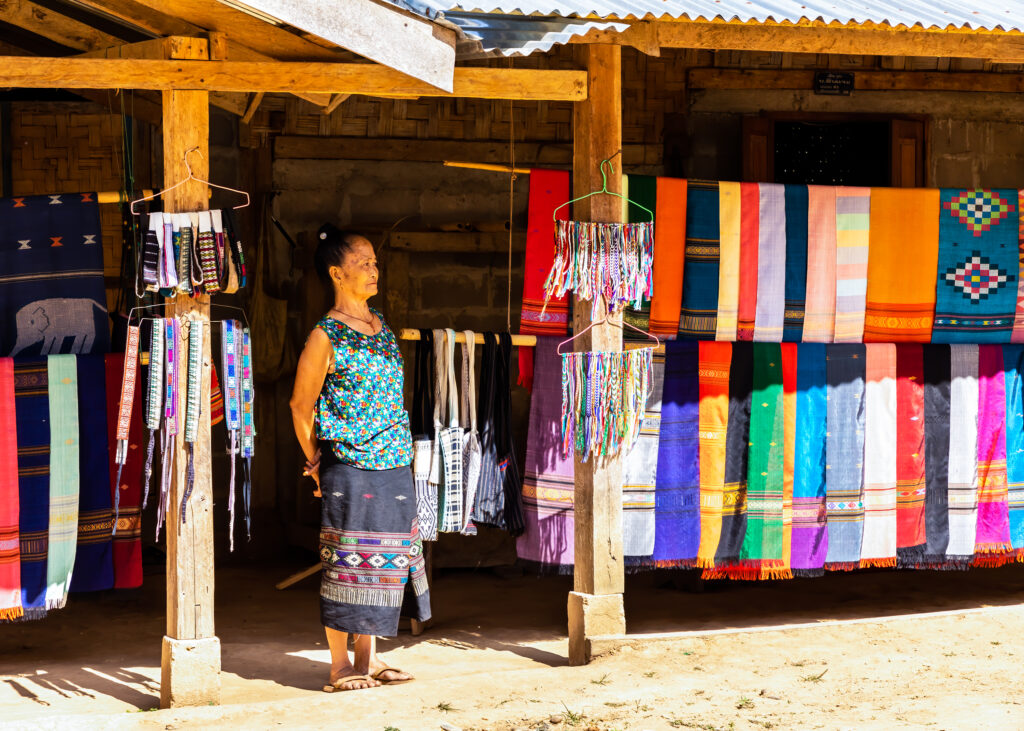 Other boat trips take you to villages like Sopchem, situated further along the Nom Ou River, which showcase local handicrafts such as loom work and embroidery. Local women are happy to illustrate the different techniques and patterns, and rows of home-made snake whiskey (complete with snake) line their stalls.
---
Born in Northern Ireland, Kirsten Hamilton-Sturdy spent most of her childhood years in other countries, including Nigeria, Libya and Bangladesh. She's since been to 70 countries and has spent 14 years teaching overseas, dragging her own children around with her. She enjoys writing about her travels, and has been runner up in our New Travel Writer of the Year Competition on three separate occasions.
You can follow Bharat Patel on Instagram or visit his website to stay tuned on his latest exhibitions and books.