The Faroes can be spectacular, no matter the season. You've got a group of 18 tiny islands located in the North Atlantic Ocean with immense green fields, sky-scraping peaks, and jagged shores, just perfect for a week-long adventure.
Although not as popular as Iceland, this destination is quickly becoming a huge attraction for tourists in love with Nordic countries, who are drawn to the volcanic islands for the landscapes and hiking opportunities they offer.
However, the Faroes are also renowned for their unpredictable weather and rough terrain.
So, if you've decided to check this destination off your bucket list, it's essential to consider your packing carefully.
You don't want to overpack, but you also don't want to forget the essentials. Here at Bradt, we've been in both situations, so we can tell you exactly what should go on your list and what shouldn't, depending on your Faroe Islands itinerary.
Best Time to Visit the Faroe Islands
The weather patterns in the Faroe Islands are diverse, varying from one island to another and changing frequently throughout the archipelago. Locals call it "The land of maybe" due to the unpredictable climate. Therefore, don't wait for the perfect weather but rather be equipped for all conditions during your visit.
While the summer months are the most popular time to visit the Faroe Islands, it is crucial to note that "warm" is a relative term in the middle of the North Atlantic Ocean.
During this time, the average temperature ranges from 10°C to 13°C, making it a great time for hiking and exploring the islands' stunning landscapes. Additionally, since the days are longer, you'll have more time to explore the natural beauty of the islands.
On the other hand, visiting during the colder months has its advantages as well. The fall and winter months allow you to see the Northern Lights, which are visible from October to March. The colder weather also means fewer crowds, making it an ideal time if you are looking for a more secluded and intimate travel experience.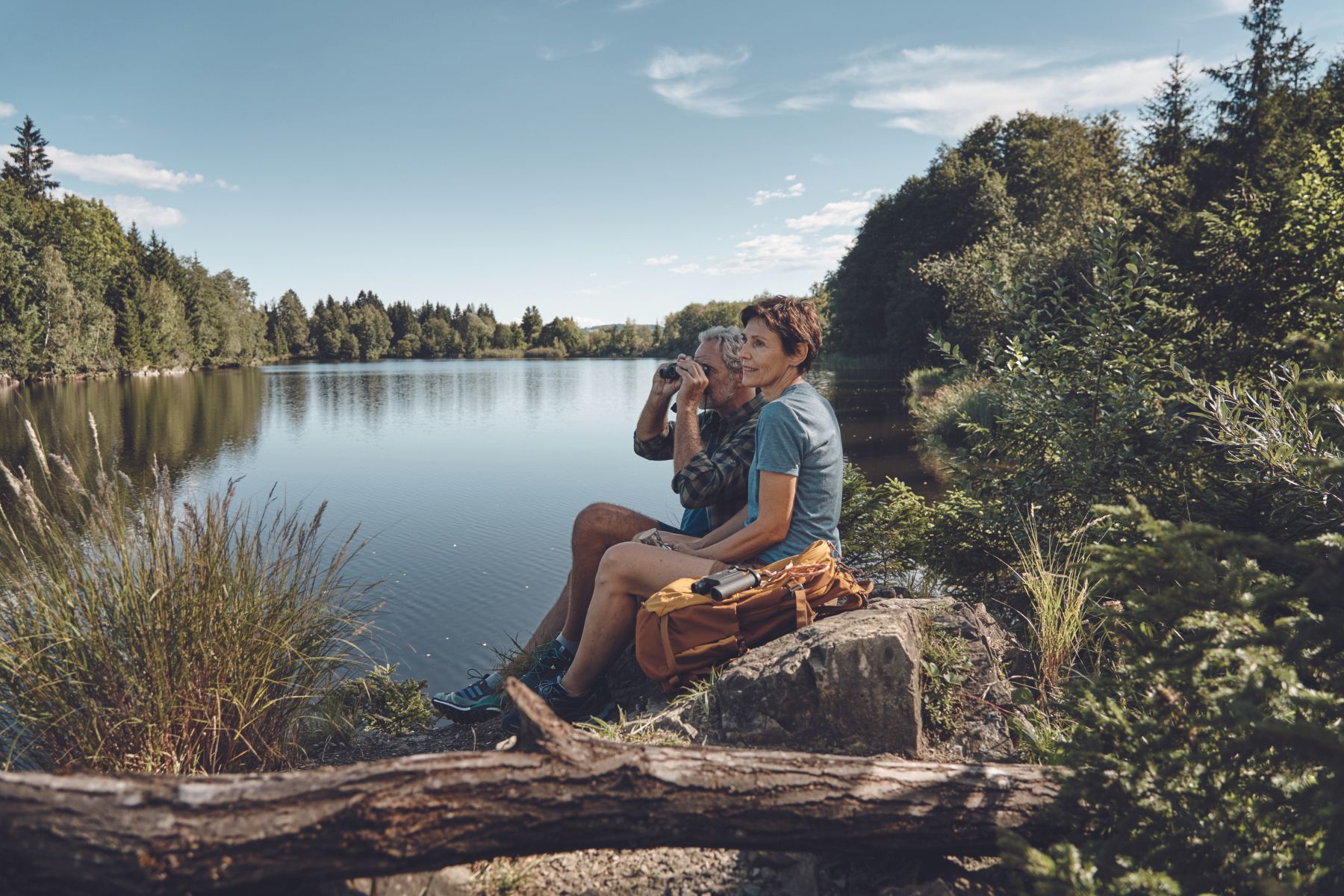 Imagine the possibilities
The CL Pocket & CL Curio binoculars from Swarovski Optik are an investment worth adding to your packing list for to the Faroe Islands. Both are compact and portable while offering an excellent optical quality.
The changeable island weather can make storing and using equipment a challenge, but both the Pocket and Curio boast a functional temperature between -25 and +55 °C. In addition, their ability to withstand up to 4m of submersion in water makes them an ideal accompaniment when exploring the coast.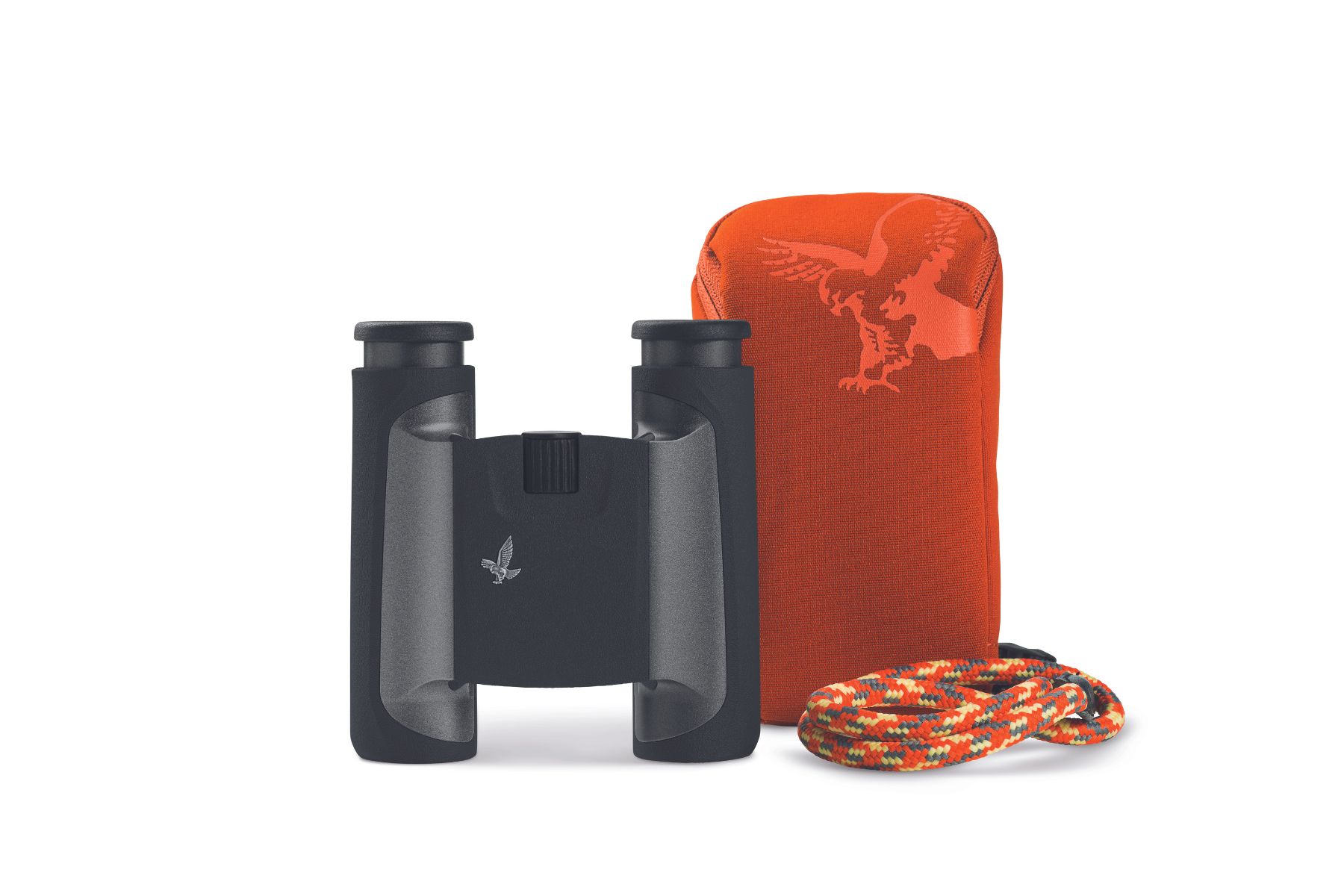 Outstanding optical quality, compact, and lightweight – the CL Pocket has everything you need to go out and discover nature. Designed for the outdoors, the CL Pocket is easy to use and incredibly rugged. No matter where you are, you'll always be ready to marvel at the wonders of nature. Available in 8 & 10×25 magnification.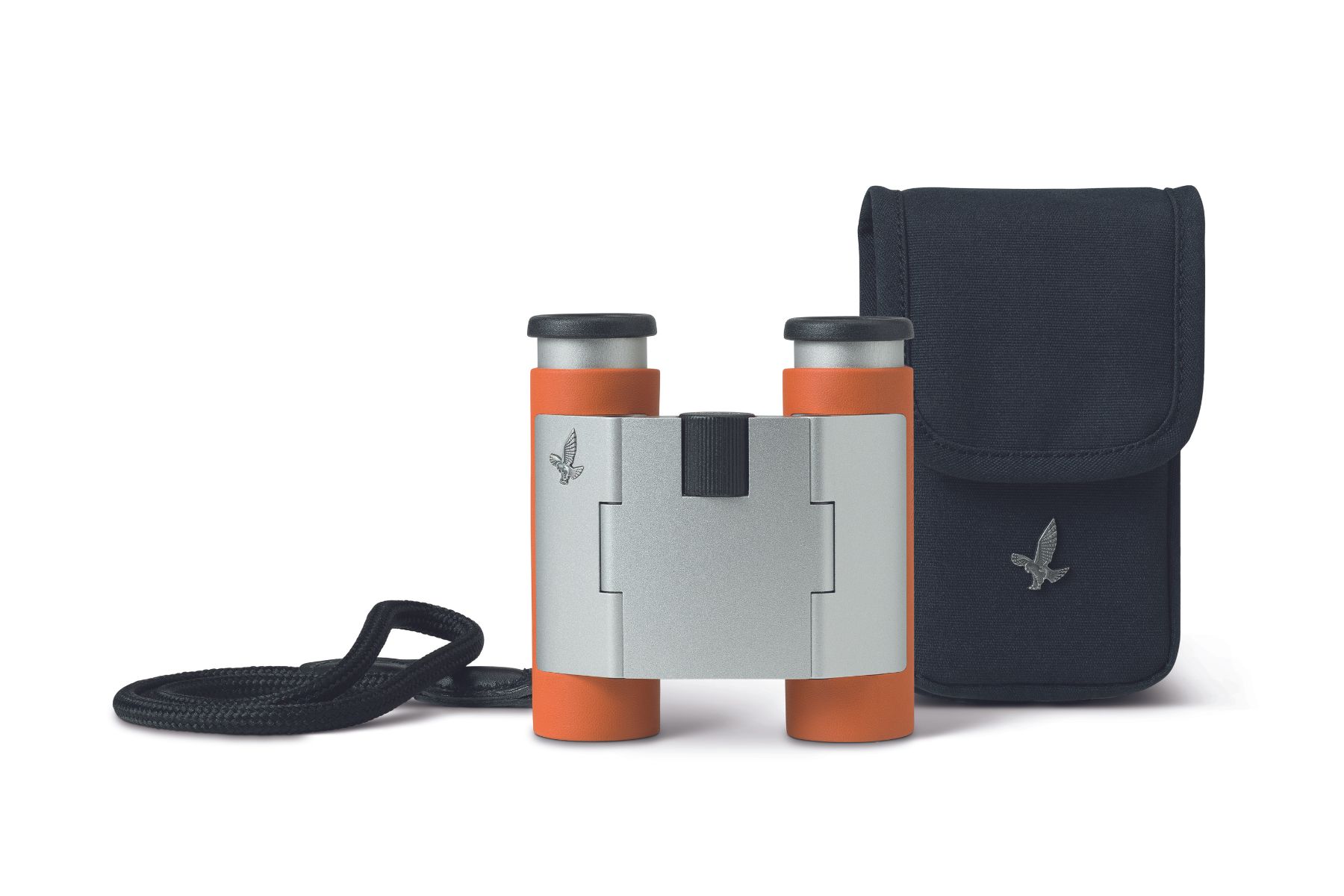 CL Curio is the lightest and most compact binoculars in its product range small, easy to handle, foldable.
So much of what the Faroe Islands have to offer is based on what you can see – whether it's the stunning landscapes on the long summer days, the Northern Lights in the winter nights, or whales breaching the water. Having access to binoculars with a minimum of 7 times magnification and 6.8° field of view can make the difference between catching these sights and not.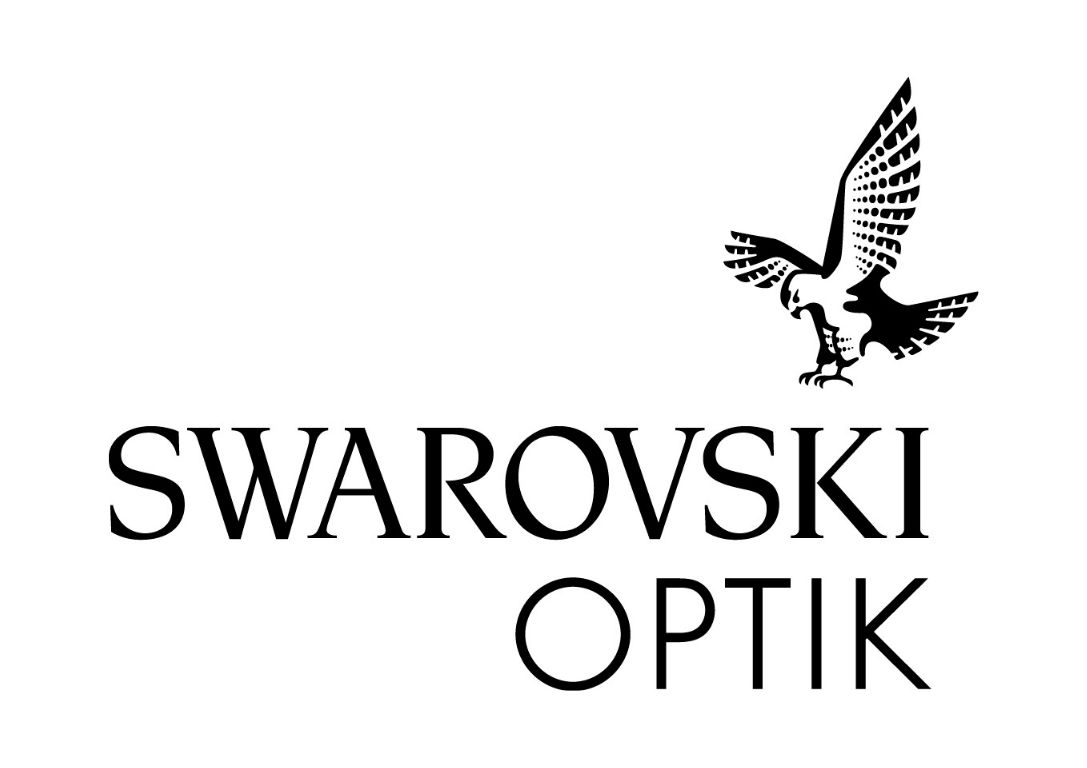 Essential Items to Pack for the Faroe Islands
Your luggage may look different depending on the activities you plan to do on the islands.
However, no matter if you are driving around, visiting the small villages of the Faroes, or going for a hike, the following items shouldn't be missing from your bag:
Weather-Appropriate Clothing
Even if you checked out the weather forecast and it said it will be sunny, make sure to pack lots of layers. Cold weather isn't uncommon in the summer, especially during early mornings, so a warm sweater can provide the necessary comfort until the day warms up. Also, make sure to bring a waterproof jacket to keep you dry if you'll be out there on rainy days.
Since strong winds are not uncommon during the winter months, make sure to add a windproof jacket as well, which can help you stay warm and cosy.
Warm Hat and Gloves
Another good idea to avoid the cold is to bring a set of mittens and a hat or a beanie. Look for high-quality items that are made for cold weather conditions, and consider packing extras in case you lose or damage your original set. They can be extremely helpful for enjoying your time outside and exploring all the islands have to offer.
Sturdy Shoes
A pair of sneakers are great if you are going to stick to the capital city, but if this is your first trip to the Faroe Islands, you'll want to see as much as possible. The farther you go from the beaten path, the more rugged and muddier the terrain becomes. That's why you should pack high-quality footwear, preferably some hiking boots or shoes that have an aggressive sole and can provide good traction on slippery surfaces.
Camera Equipment
If you are planning to document your trip, make sure to save room for a camera and filming equipment in your backpack. You can rely on your phone if it has a good camera, but if you are aiming for a more professional approach, now it's time to invest in a DSLR or mirrorless camera with a wide-angle lens.
If you are a solo traveller, a tripod can help you take great photos of yourself or may be extremely useful for long-exposure shots of the Northern Lights. Also, pack batteries and a memory card, as the weather can be unpredictable, and you may not have access to power sources to recharge.
Chargers and Adapters
In the Faroe Islands, the electrical outlets are classified as types F and K, with a standard voltage of 230 V and a frequency of 50 Hz. Check to see if they are the same as the ones in your country, as you may need to bring an adapter. Also, don't forget to pack your chargers (phone, laptop, etc.).
Credit Cards and Cash
Since you are heading to a group of islands, the best way to make sure you stay solvent is to bring both a credit card and some cash. Credit cards are widely accepted, but there may be some instances where cash is necessary, particularly for smaller businesses.
For example, when taking a guided tour, you may need cash to tip the guide, and you probably won't be able to buy handmade items from the locals with your card.
Having both options will ensure you're prepared for any situation that arises. Plus, having a backup in case your card doesn't work or gets lost can be incredibly useful.
Daypack or Travel Bag
Consider the travel bag an important investment that you'll be able to use on future trips as well. It is all right to go for a more expensive option, especially if you will be carrying your laptop or camera with you. You can also use your carry-on as your daypack, but make sure it is comfortable enough for long walks and even hikes.
Also, pack a waterproof cover for your bag so it stays dry in case you get caught in the rain.
Insect Repellent
Although there aren't many mosquitoes in the Faroe Islands, there are midges that can be quite bothersome, particularly in the summer months. To avoid bites and stings, pack an effective insect repellent. Look for a repellent that's specifically designed to combat midges and other biting insects, and consider packing a small bottle in your daypack for easy access. You will thank yourself later in the day when you get back to your hotel and can go straight to sleep without dealing with itchy bites.
Sunglasses and Sunscreen
The Faroes are not the sunniest islands on earth, and they tend to have plenty of cloudy days. But you may be surprised at how powerful the sun can be when it does decide to shine. So, yes, bring both sunglasses and sunscreen during the summer, especially if you have sensitive skin.
Look for a high-quality sunscreen with an SPF of at least 30, and consider packing a small tube of lip balm with SPF as well. As for sunglasses, look for a pair that offer both UVA and UVB protection and fit comfortably on your face. Even on short distances, having good sun protection can make a difference in the summer when the sun can be strong, especially in the afternoons.
Packing for Road Trips in the Faroe Islands
Driving around in a rental car is one of the most popular options for discovering the Faroe Islands, especially for families with kids. If you are planning a road trip, here are some essential items to pack:
Maps and Guides
For light packing, a digital Faroe Islands travel guide is the best choice. You won't need Wi-Fi to access it, and it can provide useful information about the places you are seeing and the scenic routes you could take.
Also, while there are plenty of signposts and information boards around, having a detailed map or guide can help you plan your routes and make the most of your time on the islands. It can also help you find attractions and viewpoints that are not as well known or easily accessible from the main roads.
Power Bank
It can be frustrating if your phone, camera, or GPS dies while you are in the middle of nowhere, and a power bank will prevent that from happening. Plus, power banks are lightweight and easy to carry, which makes them great travel accessories, even for light packers.
Water Bottle and Snacks
Add water and snacks to your bag to keep you energised throughout the day. Many of the islands are sparsely populated, so it may be difficult to find restaurants or convenience stores. Bringing your own food and drinks will also allow you to enjoy a picnic with stunning views.
Tap water is safe to drink in the Faroe Islands, so if you are looking to save some money, you can bring your own bottle and fill it at your hotel before heading out. Pick a model that comes with a filter if you have a sensitive stomach or want to avoid situations when the water tastes too different.
Packing for Hiking and Outdoor Adventures in the Faroe Islands
The Faroe Islands are one of the best countries for outdoor enthusiasts, with lots of hikes and adventures. However, when packing for hiking in the Faroes, there are a few essential items that should not be left behind.
Sturdy Hiking Boots
A comfortable and durable pair of hiking boots are one of the most essential items for any hiking trip, especially in the Faroe Islands. The terrain can be rugged, and the weather can change quickly, so you need boots that offer good grip and ankle support and are waterproof. Look for boots that are made of sturdy materials and have a good tread pattern for traction on rocky and slippery surfaces. It's important to break them in before your trip to avoid blisters or discomfort during your hike.
Backpack
Any experienced hiker knows that a good backpack can make the difference between a great hike and a horrible experience. Look for a model that is lightweight yet spacious enough to carry everything you need, such as water, snacks, a first-aid kit, and extra clothing layers. Choose a backpack with adjustable straps to ensure a comfortable fit, and consider one with multiple compartments for better organisation.
Waterproof Jacket and Trousers
Given the inclement weather in the Faroe Islands, you will need a high-quality waterproof jacket and trousers to stay dry and comfortable throughout your trek. Your best options are materials that are both waterproof and breathable to prevent overheating and sweat buildup. A hooded jacket and adjustable trousers are also great to ensure a snug fit and maximum protection.
Navigation Tools
Navigation tools such as maps, compasses, and GPS devices can make your hiking in the Faroe Islands safer and more enjoyable. Even if you're taking an easy hike, it's important to be prepared and have a backup method of navigation in case of technical failure. Add these items to your bag and familiarise yourself with the route before starting your hike. Also, make sure you know how to use your navigation tools properly.
First-Aid Kit
When you are wandering out in the mountains or through a remote village, a first-aid kit is a crucial item to have on hand in case of injury or illness. It should include items such as bandages, antiseptic, pain relief, and any necessary medication. Always make sure to check the contents of your kit before your hike and replace any expired items.
Emergency Whistle
Consider adding a whistle to your backpack to have on hand in case of an emergency. It can help you attract attention if you become lost or injured. It is also one of the best things you can use to scare off any potential threats, such as aggressive animals.
Trekking Poles
Trekking poles can provide additional support and stability, especially when hiking on rough or steep terrain. They can also help reduce stress on your knees and improve your balance. Look for poles that are lightweight, adjustable, and made of durable materials for long-lasting use.
Headlamp
It may seem odd to hear that you need to pack a headlamp for your trip, but daylight hours in the Faroes can be short, and a torch can help you explore more instead of just heading to your hotel early. You can also use it as a reliable light source to navigate through tunnels or in low-light conditions. Make sure to pack extra batteries and test your headlamp before your trip to avoid any malfunctions. Choose a headlamp that is lightweight and comfortable to wear for extended periods.
Packing for Boat Trips and Water Sports in the Faroe Islands
Since the country is made of several islands, you'll have plenty of opportunities to go to the beach, go scuba diving, or simply explore different islands by boat. One of the most popular destinations you can reach by water is Mykines Island (you can also travel there by helicopter if you are feeling adventurous), where you can hike and make friends with the lovely puffins. If you've included water activities on your itinerary, four other items should go inside your travel bag.
Swimsuit
The Faroe Islands have some of the best places for taking a dip or kayaking, so do bring a swimsuit if you visit during the summer. Even if the ocean feels a bit too cold for you, there are lots of lovely hotels that will offer a heated swimming pool where you can warm up and relax after a chilly day.
Waterproof Bag
If you plan on swimming or scuba diving, it's a good idea to bring a waterproof bag to store your wet swimsuit and equipment. The bag is also extremely useful in case you are hiking and it starts to rain, as you can use it to carry your wet raincoat or umbrella on the return trip. The greatest thing about waterproof bags is that they are compact and come in different sizes, so you can pack a bunch and keep them at hand for rainy days. Also, you can store your dirty clothes in them during the trip, so you don't have a hard time keeping your clean clothes looking and smelling fresh.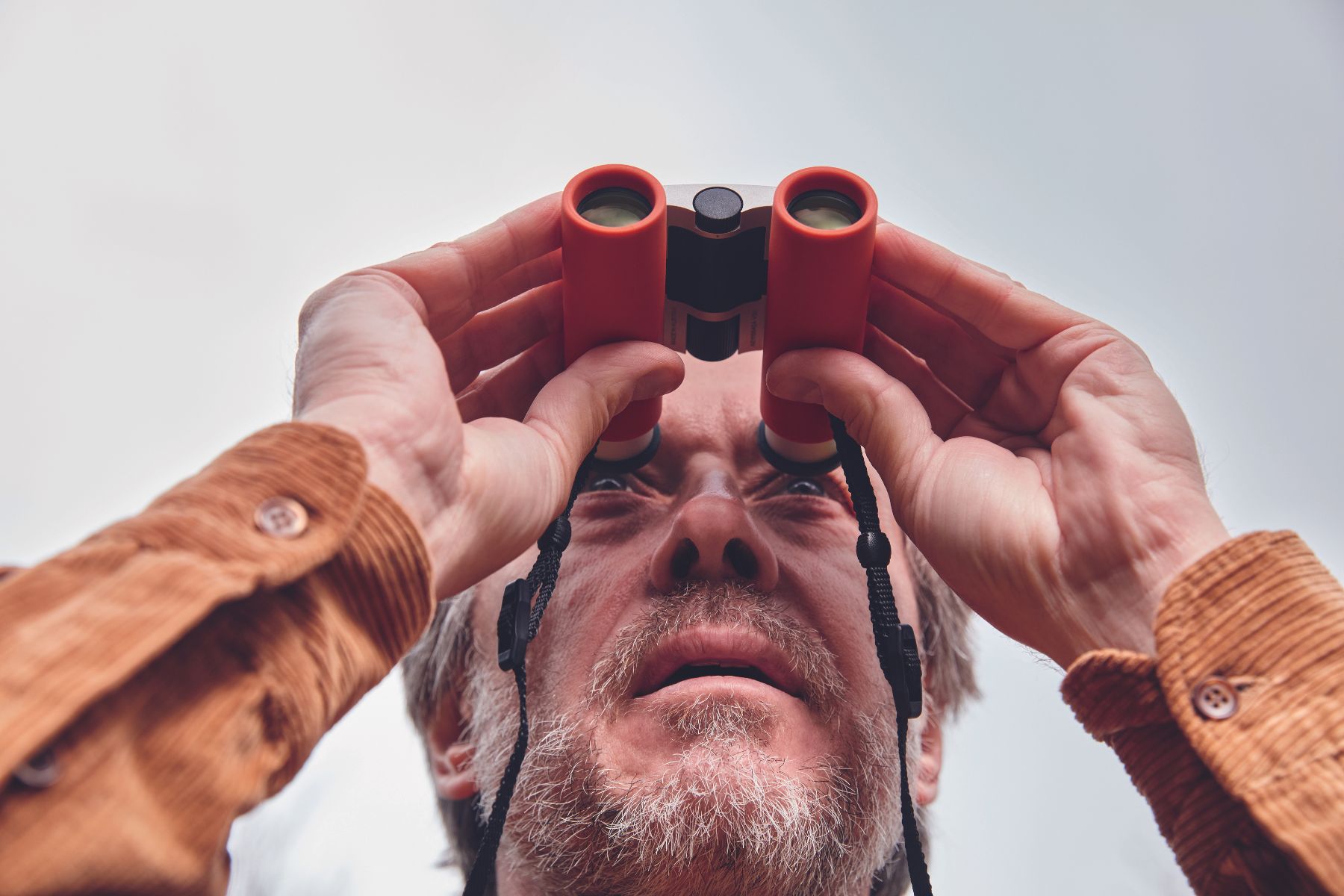 Binoculars
The Faroes have a large population and variety of birds, who can be seen floating above the ocean or nesting on the land, so add binoculars to your packing list to make sure you'll get a good look at them. Binoculars can also be useful during whale-watching experiences or simply for admiring the landscape from the middle of the ocean.
When selecting binoculars, it's important to consider the degree to which they'll be exposed to the elements. Swarovski Optik's CL Pocket & Curio binoculars are particularly well-suited for trips to the Faroe Islands: they have a functional temperature between -25 and 55 °C allowing them to accommodate unpredictable weather changes and can be submerged in up to 4m of water. Plus, they have an extremely wide field of view relative to their compact size making them ideal for travelling light through Faroe's beautiful scenery.
Waterproof Camera
Lastly, if you are going to book a scuba diving experience, don't forget your waterproof camera. The waters are clear and populated with beautiful fish and sea mammals, so it's good to take home a souvenir through a snap.
More about the Faroe Islands
What Are the Faroe Islands Famous For
Hiking: With dramatic cliffs, deep fjords, and lush valleys, the islands are a hiker's paradise. There are many trails to choose from, ranging from easy strolls to challenging hikes. Some of the most popular trails include the hike to the famous waterfall Múlafossur and the hike to the iconic viewpoint of Trælanípa.
Culture exploration: The Faroe Islands have a unique and fascinating culture, and there are many opportunities to learn about it. You can attend a traditional Faroese singing performance, visit a local museum, or participate in a cooking class to learn how to make traditional Faroese dishes.
Village exploration: Some of the most charming villages include Gásadalur, Saksun, and Tjørnuvík.
Seafood: Fishing is the main industry in the Faroe Islands, so be sure to try some of the local seafood while you're there. You can also visit fishing villages and see the traditional way of life on the islands.
Photography: There are many excellent spots for landscape photography, such as Múlafossur waterfall and Sørvágsvatn Lake (the largest lake in the country) on Vágar Island, the village of Tjørnuvík on Streymoy Island, the Kallur Lighthouse on Kalsoy Island, and many more.
Birdwatching: Last but not least, consider taking a boat trip to Mykines Island to see the thousands of puffins that call the island home.
What Else to Know Before Travelling to the Faroe Islands
If you are a first-time traveller to the Faroes, here are some travel tips that can make your trip more enjoyable:
Most flights to the Faroe Islands are handled by Atlantic Airways, Scandinavian airlines SAS, and the Norwegian airline Widerøe, and there are lots of international flights daily, making it easy to reach this island nation.
To get around the main islands of the Faroe Islands, you can rent a car at Vágar Airport, which is the main airport in the country with non-stop flights to European countries and beyond. Small cars are more popular because they can squeeze in more easily on the narrow roads.
If you're renting or bringing your own car, be aware that there are some one-way tunnels and narrow roads that can be challenging to navigate.
Exercise caution when driving in the Faroe Islands, especially on the more remote roads, as high winds and cliff edges can be challenging, and the weather can change quickly.
If you prefer to use public transport, some buses and ferries run between the main islands. You can also take a car ferry to some of the more remote islands.
The Faroese government provides a helpful website with information on road conditions and tunnels that you can refer to before your trip to plan your route accordingly.
For more information
Be sure to purchase a copy of our book on the Faroe Islands by James Proctor for information on what the Islands have to offer.
Bradt's is the only English-language guide to the islands currently available. Whether you're visiting for the amazing birdlife, to walk some of Europe's least-known hiking trails or simply to sample real village life among the houses painted in a mêlée of reds, yellows and blues, Bradt's Faroe Islands is the perfect companion.