Welcome to Adelaide, a city of stunning natural beauty and vibrant cultural offerings. While there are plenty of well-known tourist attractions to explore, the capital city of South Australia has several hidden gems that will surprise you if you are willing to go just a bit off the beaten path.
From quirky museums to secret gardens, from haunted tours to unique dining experiences, there's something for everyone. So, let's jump right in and see what are the best things you can explore in Adelaide once you're done with the more mainstream attractions.
Don't forget to check to see if you need an Australian visa before making any travel plans.
Take a Self-Guided Tour of Adelaide
If you're looking for a great way to explore Adelaide at your own pace, a self-guided walking tour would be perfect for you. You can begin by taking a stroll along the picturesque River Torrens and enjoying the lush greenery of Linear Park, with a stop at the world-renowned Adelaide Oval, which is home to the South Australian Cricket Association.
Later on, take a break from your walk and visit Rundle Mall, the city's top shopping destination, or grab a quick bite to eat at the Adelaide Central Market.
Continue your walk to Victoria Square and take in the beauty of the historic buildings before finishing your tour on North Terrace, where you'll find several cultural institutions, such as the State Library of South Australia and the Art Gallery of South Australia.
Visit the Adelaide Botanic Garden
South Australia has many botanic gardens, but the Adelaide Botanic Garden is truly spectacular. A 124-acre sanctuary in the heart of the city, it boasts eight distinct gardens, a wetland, and a forest, as well as architectural wonders like the Bicentennial Conservatory and the Santos Museum of Economic Botany. One of the best places to explore here is the Garden of Health, where you can admire and learn more about plants with healing properties.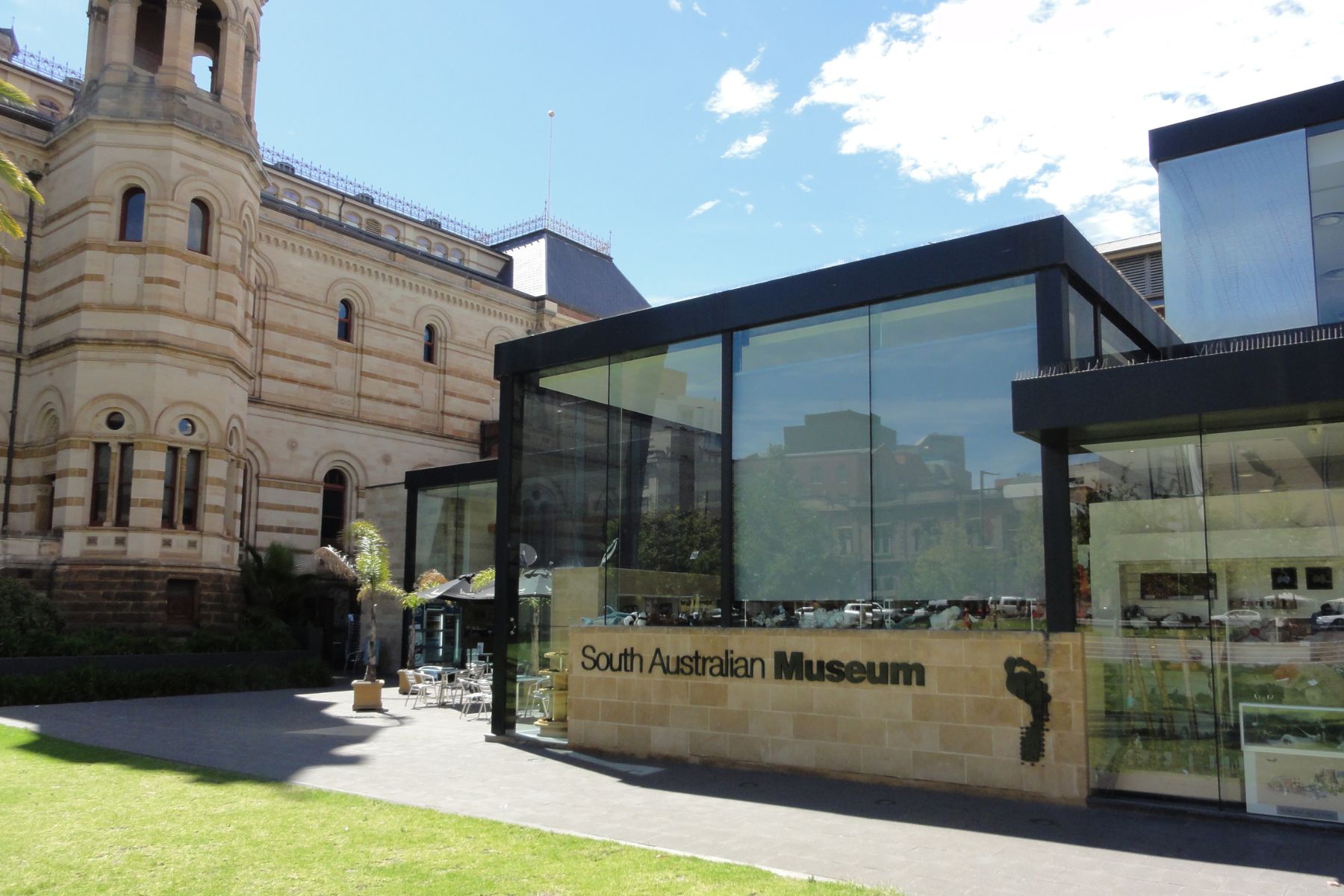 Discover the South Australian Museum
Learn more about the history of South Australia by paying a visit to its most beloved history museum, where there is always something new (but extremely old, though) to see. The museum contains several popular galleries, such as the Ancient Egypt gallery, which remains one of the oldest displays in the museum, and the Australian Aboriginal Cultures gallery, which illustrates the oldest living culture in the world.
Visit the Adelaide Zoo
If you are looking to take a break from exploring markets and churches, Adelaide Zoo offers a unique opportunity to observe over 2,500 animals of about 250 species. Take the Adelaide Zoo After Dark Tour to explore the nocturnal animals or immerse yourself in a world of mini creatures in the fully enclosed, temperature-controlled space of the Envirodome Experience.
Go Trekking in the Cleland Wildlife Park
Cleland Conservation Park is an ideal destination for a family day out, conveniently located just 25 minutes from Adelaide CBD. The park covers 35 hectares and is known for its limited number of enclosures, allowing animals to roam free. Interact with kangaroos, emus, potaroos, and wallabies and take part in animal feeding times. Cleland Wildlife Park also offers unique experiences, such as Breakfast with the Birds and animal encounters, including feeding echidnas and walking among the butterflies.
Get Spooked at the Adelaide Gaol
The Adelaide Gaol housed many interesting characters between its early days to its closure in the late 1980s, making it an intriguing self-led walking tour destination.
You can explore the Mugshot Exhibition, which showcases nine convicted prisoners' untold stories, as well as the archaeological dig site, which uncovers hidden secrets of the Gaol's history.
The Adelaide Gaol Museum offers an interactive exhibition where you can touch artefacts used during the prison's operational life, try on handcuffs and leg irons, and attempt to unpick locks.
Moreover, the Gaol is known as one of the most haunted places in Australia, with spirits such as Frederick Carr, Governor William Baker Ashton, and the former hangman, Ben Ellis, said to still roam its halls.
Visit the Port Adelaide
Port River, once a busy transportation hub, is now the perfect place for recreational activities such as dolphin spotting, walking, and visiting the iconic landmarks. With around 30 resident bottlenose dolphins and many more visiting dolphins, Port River is a prime location for dolphin watching.
Take a short walk around and then check out the Fishermen's Wharf Market, an old-fashioned flea market selling antiques and collectables. The port is also home to many museums, historic buildings, and local live-music pubs.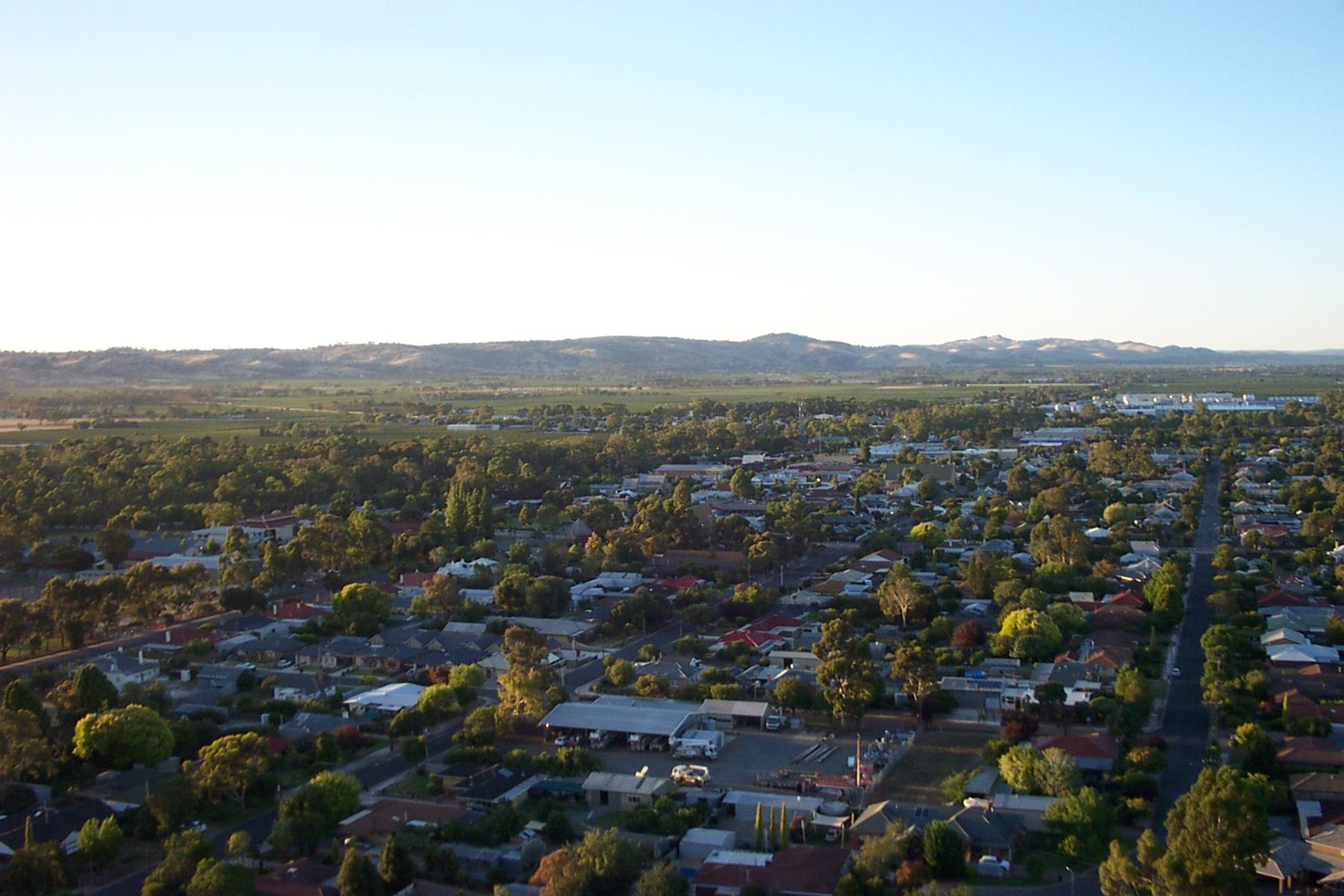 Take a Hot Air Balloon Ride
Experience the thrill of soaring high above the picturesque Barossa Valley and take in the stunning views from a hot air balloon. The balloons rise late in the afternoon, so you will be able to witness the sun setting as you fly over the countryside of South Australia. Bring your camera as the view is spectacular.
Take a Day Trip to Kangaroo Island
Kangaroo Island is a nature lover's paradise and a popular place for seeing Australian animals in their natural habitat. Although it's best to stay for several days to explore all that the island has to offer, a full-day tour is an excellent option if you are short on time.
Take a Wine Tasting Tour
For a romantic outdoor experience in South Australia, explore the wine yards located in various regions around the capital city. The Adelaide Hills offer beautiful natural scenery and many opportunities for outdoor activities like hiking, biking, horse riding, and river cruising, while the Barossa Valley, located 60 km northeast of Adelaide, is an ideal destination for wine-tasting experiences. With around 80 wineries, you can chat with local winemakers and enjoy sumptuous meals sourced from South Australia.
Similarly, the Clare Valley, situated 150 km north of Adelaide, is a famous wine region in Australia with around 50 wineries. The valley is known for its Riesling production and offers a 35 km cycling route, the Riesling Trail, that winds through rolling hills and various cellar doors.
If you don't have much time, McLaren Vale, located 45 minutes south of Adelaide, is also known for producing high-quality wines and gourmet food. The Fleurieu Peninsula coastline here offers scenic landscapes, making it a perfect location for a full-day wine tour.