Often overlooked, Bosnia and Herzegovina is in fact a treasure trove for outdoor-loving travellers seeking adventure in the Balkans. Whether you want to whizz down Sarajevo's ski slopes, hike the Via Dinarica trails or try your hand at white-water rafting, there really is something for everyone.
Hiking
One thing people seem to notice and appreciate in Bosnia and Herzegovina is the will to walk. The Western Balkan region is positioned deep in the heart of one of Europe's most unexplored and wildest mountain ranges – the central Dinaric Alps – and a long-distance hiking trail, the Via Dinarica, has been developed to allow visitors to explore the landscape.
Comprised of three trails, the White Trail is the most developed and marked while the Blue and Green Trails are still under development. The Blue Trail has perhaps come the longest way over the past several years with quite a few cross-border projects realised between Croatia, perhaps the most successful being the new Ćiro Cycling Route see box, that follows along the old Austro-Hungarian railway.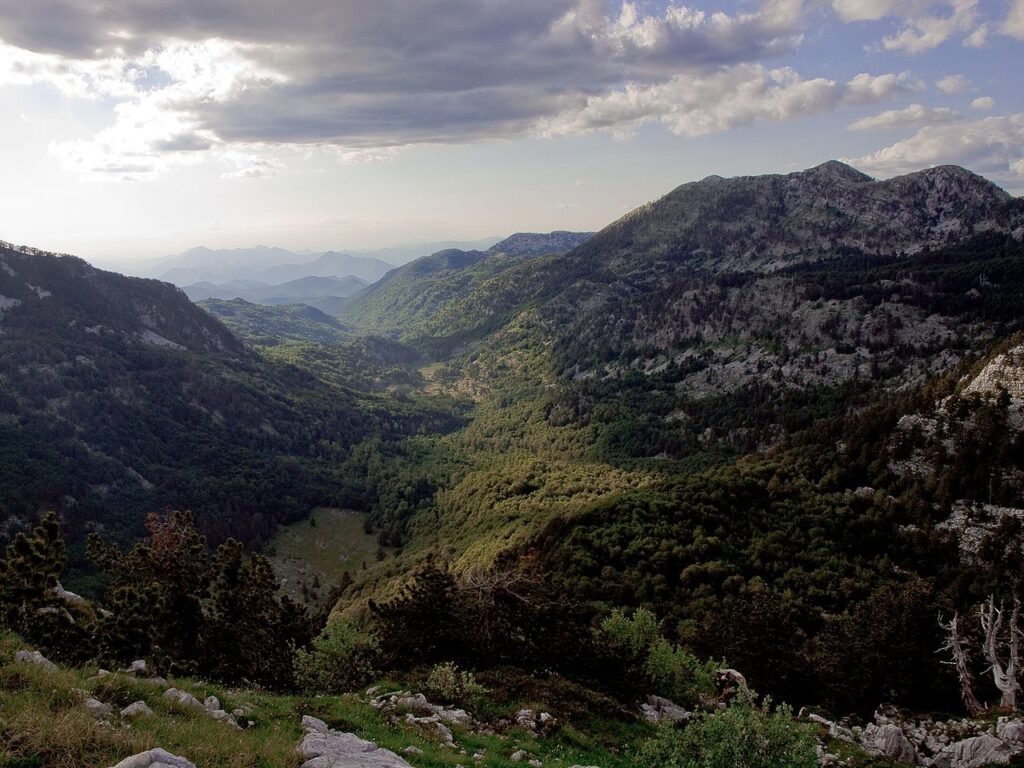 Each trail – which together cover thousands of kilometres – offers something for everyone, including diverse challenges for a variety of fitness and knowledge levels. But what all the trails share in common is their offer of a vast range of adrenaline-fuelled or relaxing activities on land and water. Hikers will no doubt be delighted by the little-explored, world-class hiking inside some of the most stunning natural scenery on the European continent. The region is a paradise for adventurers, nature lovers, and those seeking an experience that is at once thrilling, extraordinarily beautiful, and affordable.
Skiing
BiH has seriously stepped up its ski scene over the past few years with the introduction of more high-tech lifts and upmarket facilities, making it a better time than ever to enjoy some of the finest skiing in southern Europe.
Jahorina is the mountain range to the southeast of Sarajevo. Its ideal geographical position more or less guarantees four months of good ski snow. Its highest peak reaches 1,910m. The ski lifts climb to 1,894m with fabulous views towards Sarajevo. The slopes of Jahorina are covered in tall pines and spruce up to the tree line at 1,500m. It is the country's most popular ski destination, so book ahead.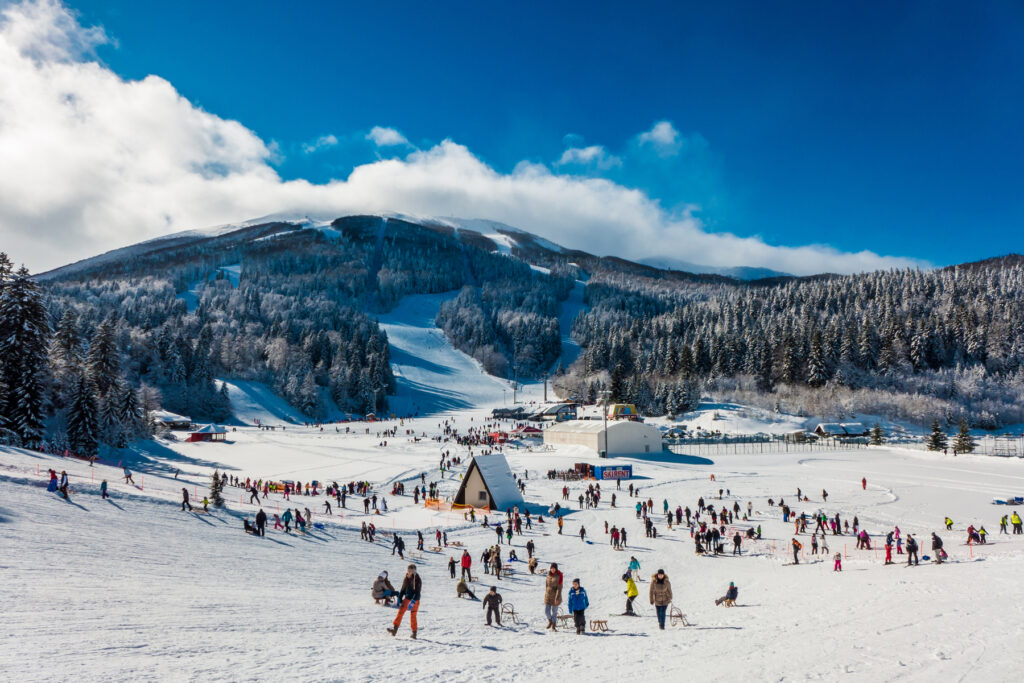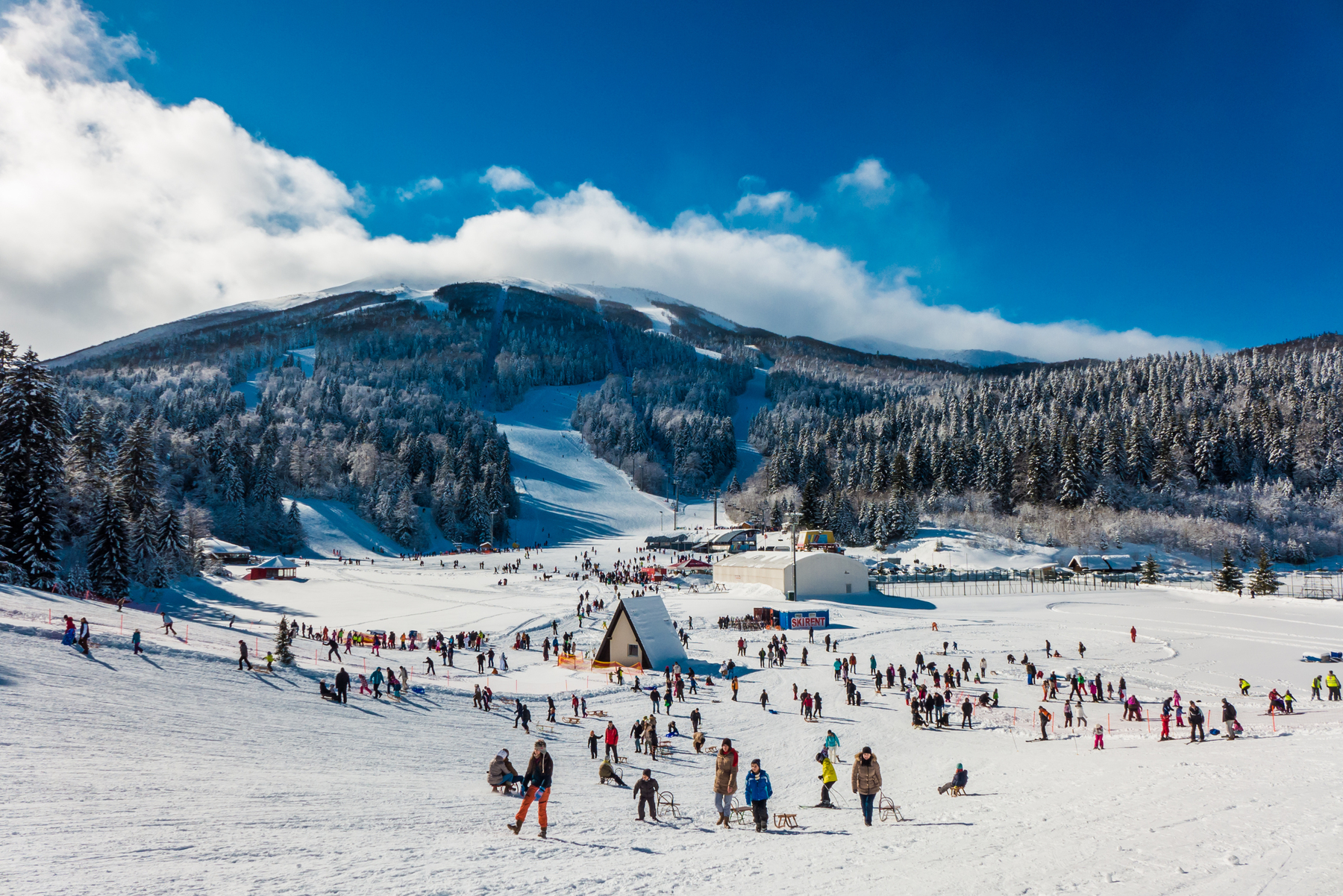 Alternatively, you can head to the Bjelašnica and Igman mountains, once the venue for the 1984 Winter Olympics. Bjelašnica hosted the men's alpine competitions, while Igman was the hub for all the Nordic disciplines (ski jumping, cross country, etc). A total of ten lifts are operational at the Igman-Bjelašnica Ski Centre. Bjelašnica has the better infrastructure and more challenging slopes, while Igman is a bit easier and also has a children's lift with soft hills to practise on. Bjelašnica has the steepest of all ski slopes in the country – it's quite a rush – and with small or no queues or waiting.
Mountain biking
The sport of mountain biking has exploded in recent years since National Geographic named BiH as one of the world's top ten mountain-bike destinations. Hundreds of highland villages are connected by good gravel roads almost everywhere in the country. Igman–Bjelašnica–Visočica in the Sarajevo area offers days of mountain-biking trails in breathtaking mountain landscapes. Una RC Kiro Rafting from Bihać also offer mountain biking in the beautiful and wild northwest of the country.
There is also a full set of mountain biking trails throughout Bosnia and Herzegovina that can be found on both viadinarica.com and the mountain-biking association website. The narrow roads are not ideal for cycling but places like Livno, Kupres and Glamočki Fields in west Bosnia have magnificent terrain for long valley biking with relatively little traffic.
White-water rafting
BiH is well known for its white-water rafting adventures and it is by far the best-developed outdoor activity. Bosnia has four raging rivers that offer professionally guided rafting tours. The Neretva, Vrbas, Una and Tara rivers rank among Europe's best and you'll be pleasantly surprised by the pristine wilderness that accompanies the ride. The 2009 World Rafting Championship was held on the Vrbas and Tara rivers, with teams from 35 countries competing, as was the European Rafting Championship in 2019.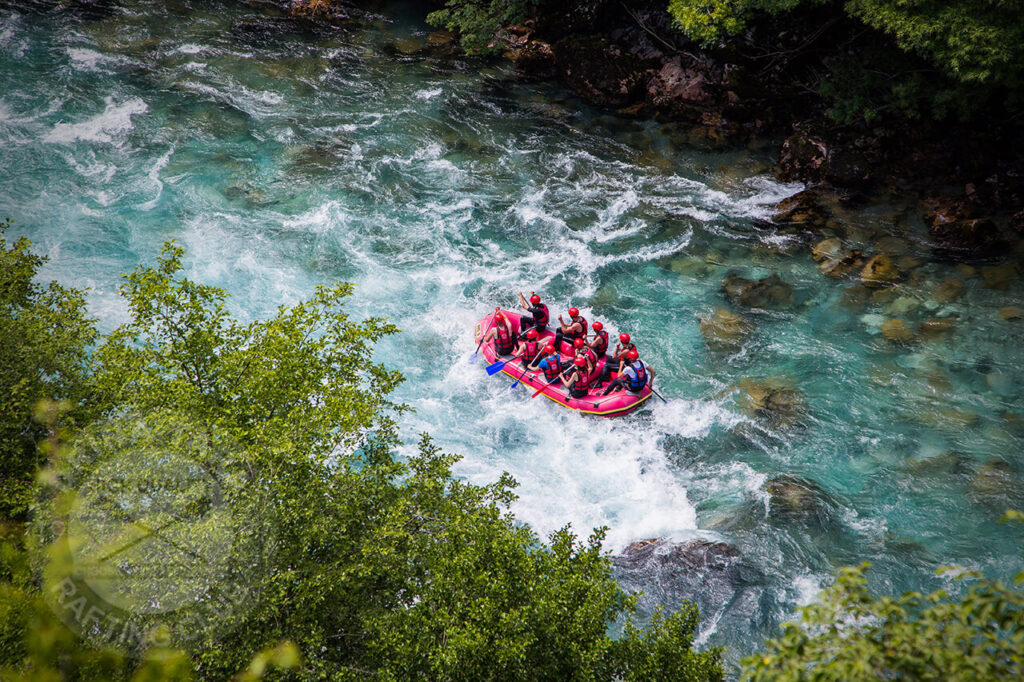 Rafting on the Una and Vrbas is an unforgettable experience and if you tackle the falls at Štrbački Buk, you've conquered some of the toughest in Europe! Pretty much all organised tourism in Bihać revolves around rafting and so if you're unsure of where to head, this is the perfect place to start. The two most-experienced operators are Una Kiro Rafting and Bijeli Una Rafting.
Canoeing
If Bosnia and Herzegovina has anything, it has water – pure, crystal-clear water. Canoeing and kayaking are popular on the three main rafting rivers but also on many other lakes and rivers throughout BiH. Both the Neretva and Vrbas rivers offer regular kayaking trips.
The Trebižat River offers a great canoe safari with Čapljina marked as the starting point. The canoe safari is a 5-hour journey down the river southeast of Kravica Waterfalls, and the canoeing aspect is not difficult and is even suitable for children. Expect your arms to be a bit sore afterwards, but the river is calm with only a few small (and fun) cascades to conquer. The water is cold and refreshing if you do happen to fall in. Midway through the journey, you'll stop for a barbecue lunch prepared by your guide's team.
Fishing
You'd have to be a pretty poor angler not to hook at least a few freshwater fish while fishing in Bosnia and Herzegovina. The rivers and lakes are teeming with trout, carp, bass and many other types of fish, and good fishing can be found in most parts of the country. Some of the best fishing rivers are the Pliva near Šipovo and Jajce; Ribnik, where the European Fly Fishing Championships took place in summer 2010; the Upper Drina; and the Neretva River.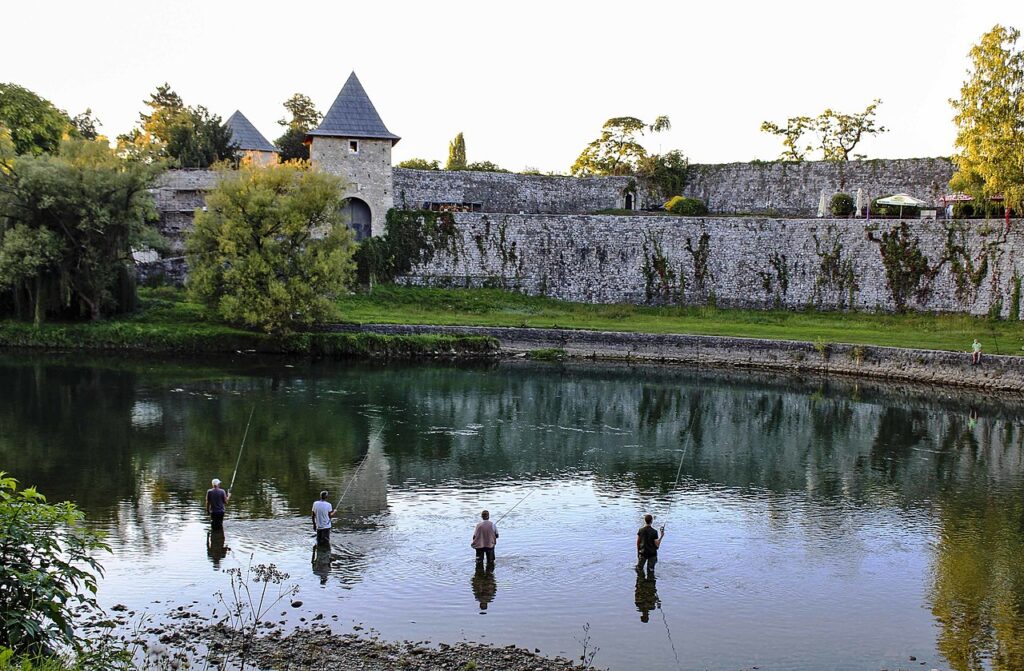 There are some fishing shops but the gear is hard to come by. It's best to bring your own if you're a serious angler and plan on a solo trip. However, organised fishing groups will more than likely provide the poles and gear for you.
---
More information
For more information, check out Tim Clancy's guide: