Tourists to Tallinn rarely used to venture 'beyond the tracks': north of Balti Jaam, the railway station. In the 1990s, the railway system was moribund, the former Soviet industrial sites abandoned and the market beside it uninviting.
These days, however, the areas around Kalamaja and Noblessner, just northwest of the Old Town, have seen a huge amount of gentrification, transforming the abandoned factories and run-down wooden houses of these industrial neighbourhoods into independent galleries, bohemian cafés and hipster bars.
The houses here belonged to fishermen (the word 'kalamaja' means 'fish house') before World War II, but their independent lives could not continue in the Soviet era, with large-scale fishing taking over. Today these houses are back in the hands of young successful entrepreneurs, many working in IT, and the area has become one of Tallinn's most vibrant.
Here's what not to miss on a visit to Kalamaja and Noblessner.
Kalamaja
Balti Jaam
Any tour of Kalamaja should start at Balti Jaam, the vast market home to some 300 traders across three floors. It is now the best source in Tallinn for fresh meat, fish, fruit and vegetables, while the second and third floors are home to a wealth of antique shops, Estonian design and crafts and local and international street food vendors.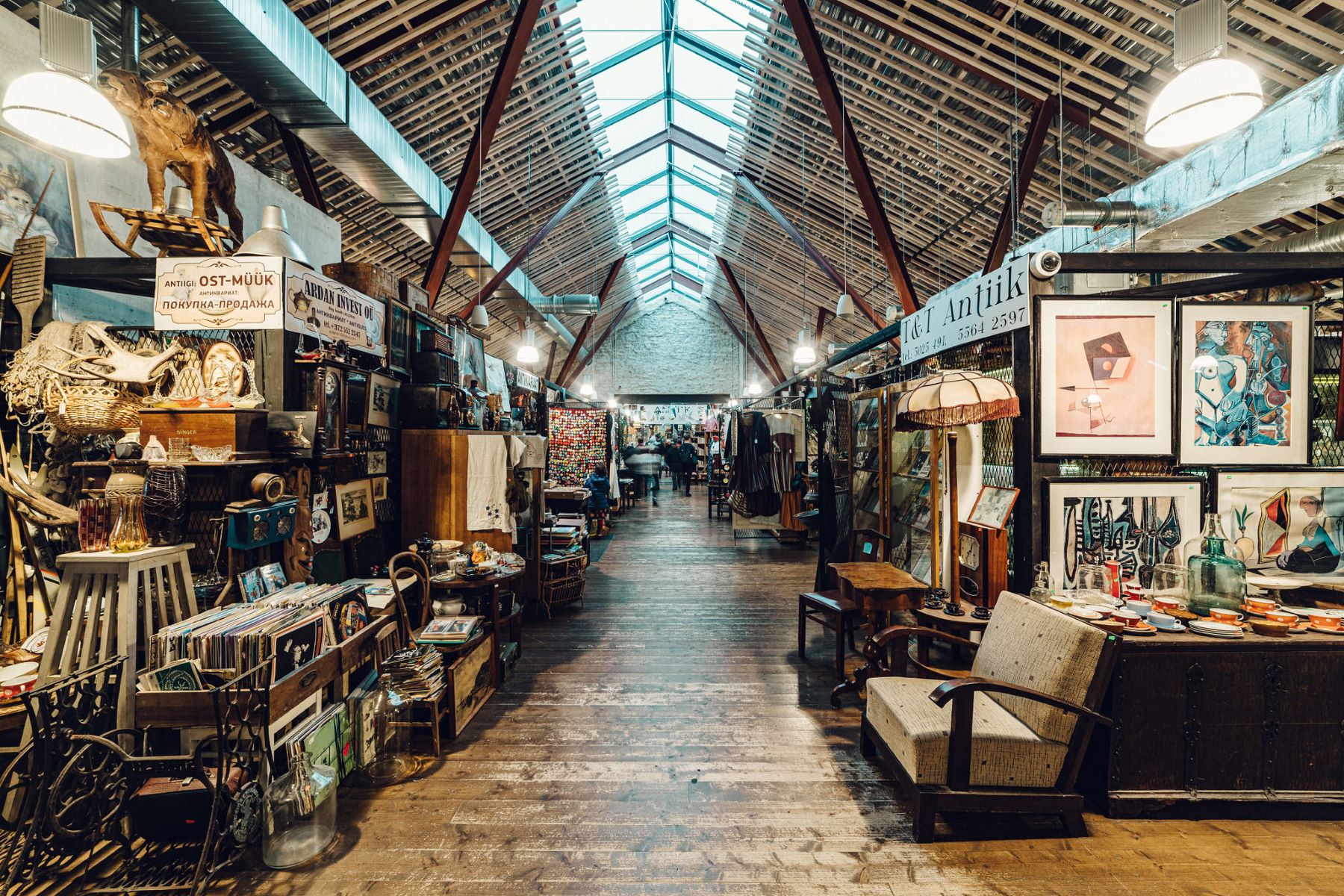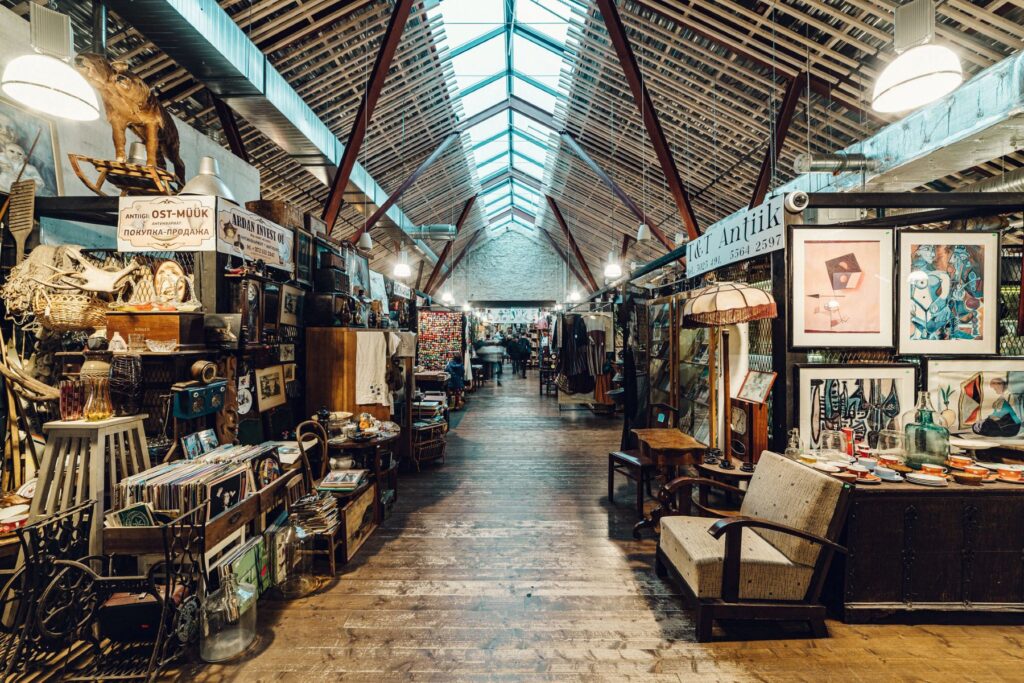 Central Asian is the best food to hunt down here. The occasional charity shops, and those still selling Soviet memorabilia, seem an incongruous contrast to the others.
Next door to Balti Jaam is Depoo, an outdoor market on the site of the former train-repair depot. It is home to converted shipping containers, revamped railway carriages and old warehouses selling all manner of antiques, designer labels and street food.
Telliskivi Creative City
This former Soviet factory complex has been transformed into Tallinn's artistic and cultural heart, home to some 250 restaurants, bars and shops showcasing the best of the city's creative talents (all of whom are known as 'residents' rather than 'tenants').
The austere outer walls are a reminder of the past, but the colour and variety of what is inside (and also on the vast graffiti murals outside) shows the success of the project, which started in 2010.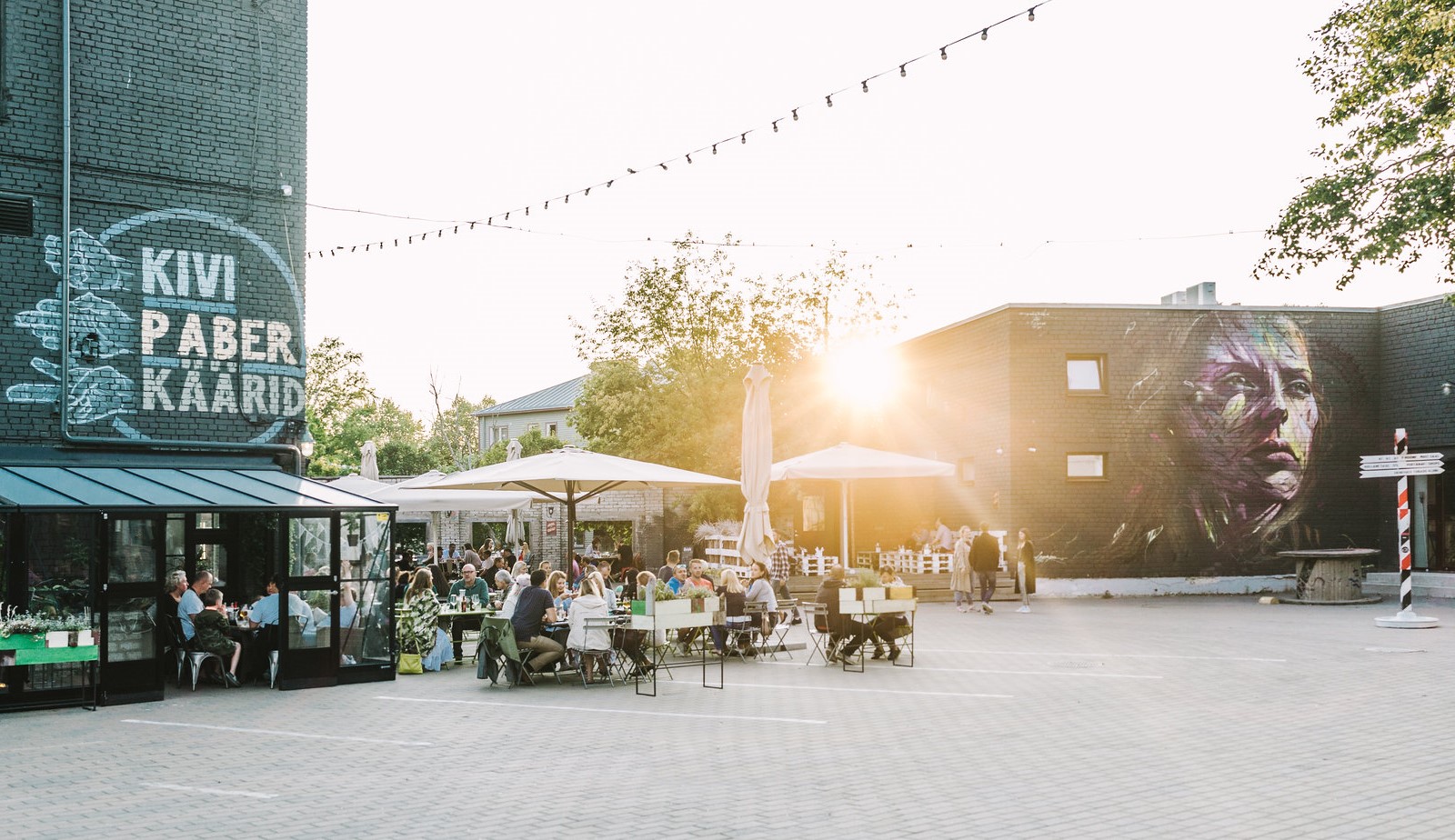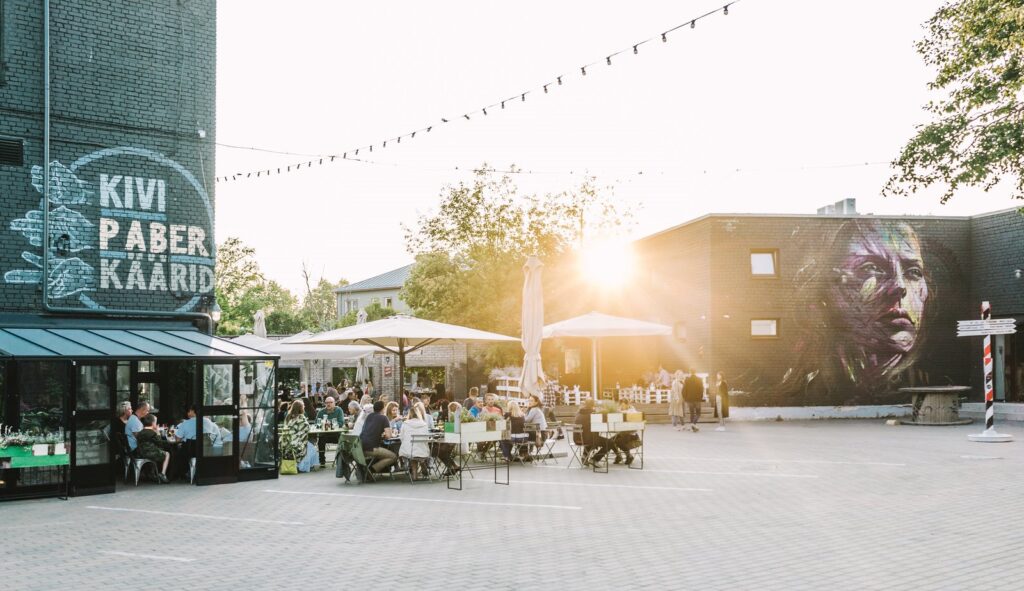 While there is an undoubtedly youthful vibe, the products, entertainment and food on offer have cross-generational appeal: both granny and the grandchildren will be equally happy there. Founder of the project, Jaanus Juss, does not like to be described as a 'developer', preferring to be seen as a gardener, sitting beside the flowerbeds, watching them grow. And grow they do – all from their own initiative, as no government funds are involved here.
One particular business that has grown exponentially is the Junimperium Distillery. Given the profusion of juniper berries growing across the country, Estonia has always had a small gin industry, but this was the first company to realise the potential for growth and take advantage of the drink's sudden popularity elsewhere in Europe. Tours of the distillery are available, which of course end with a tasting. There's also a moodily lit bar serving a whole host of gin cocktails and gin-inspired snacks.
Fotografiska
Another success story of Telliskivi is that of Fotografiska, a company from Stockholm that chose Tallinn ahead of London or New York for its next centre. (Brexit problems have delayed a London opening, but the New York premises are at 281 Park Avenue South. There will also be a Berlin opening in 2022.)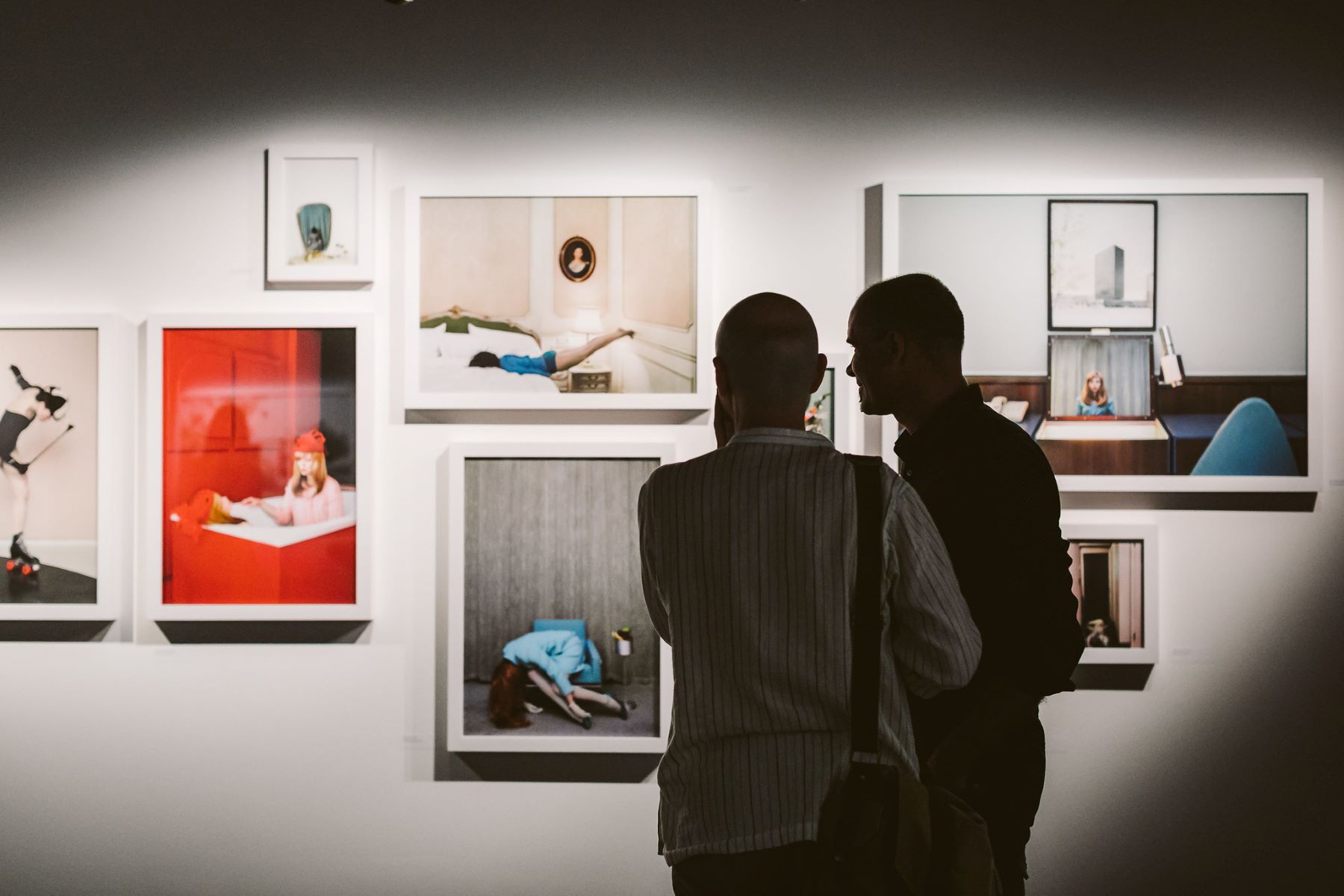 Previously the building was a secret Soviet factory, but today is the complete reverse – an attempt to reach out to all ages through world-class photography. There is no permanent collection, just regular exhibitions from both Estonian and foreign photographers. The rooftop restaurant on the sixth floor is a good vantage point from which to enjoy an extensive view over the Old Town.
Seaplane Harbour
Since 2012, this interactive maritime museum has become been one of the area's (and indeed Tallinn's) most popular attractions. Housed in an old seaplane hangar, some 200 items are on display, including submarines, ships and icebreakers.
There is an instant impression of 3D on entering the building, as it is necessary to look up, ahead and down at the same time to gauge the true effect of the collection. A walk begins on a bridge above most of the collection, in the air as it were, looking down on the boats at surface level and the submarines below it, with planes directly ahead and on both sides.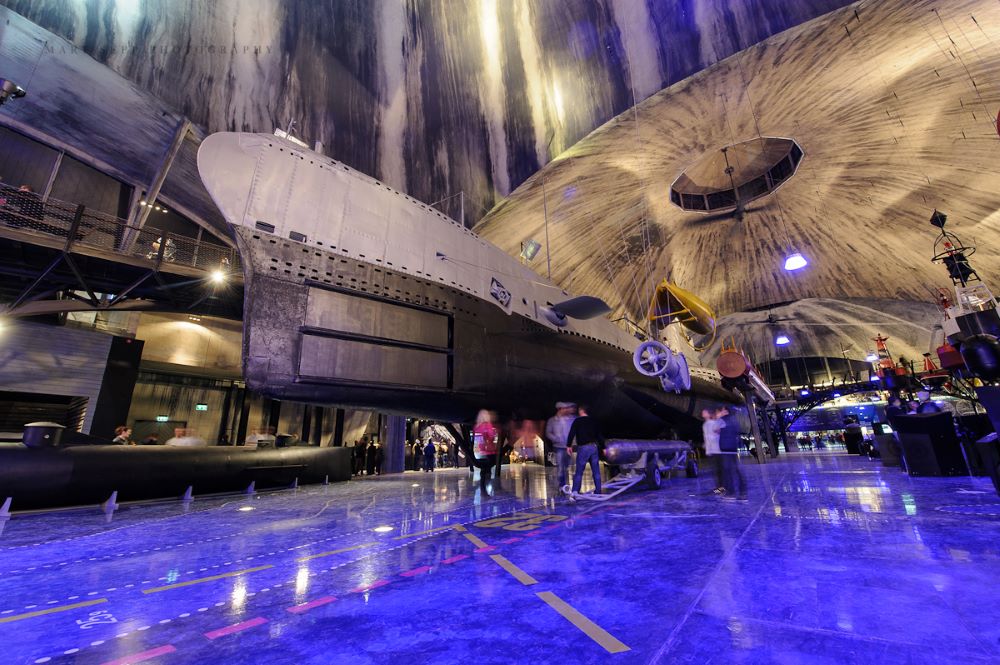 The centre of the exhibition is the submarine Lembit, which after several unhappy moves around Tallinn harbour, is now suitably ensconced here. The Lembit saw service throughout the war, being mainly used to attack German cargo ships en route to Sweden. Its torpedoes had a range of 12km and it could sink below the surface for up to 24 hours. Its speed reached 60km/h.
Outside the harbour, still in the water, is the icebreaker Suur Tõll. Under the Tartu Treaty signed between the USSR and Estonia in February 1920, it was finally given to the Estonians. It could break ice a metre thick when launched, and it was still doing so with the same equipment in the 1980s. Visitors can see the engines, the living quarters and the two separate kitchens from which food for the officers and for the men was prepared.
Patarei
To most Estonians, Patarei simply means 'prison', which is what this former tsarist fortress was from 1919 to 2002. It had previously been built as a barracks in 1840 and also as a fortress at a time when Tallinn seemed more threatened from the sea than overland. Both the German and Soviet occupiers were happy to continue its use in this way and many prominent dissidents from the Soviet era were held there (probably the most famous was the writer Jaan Kross).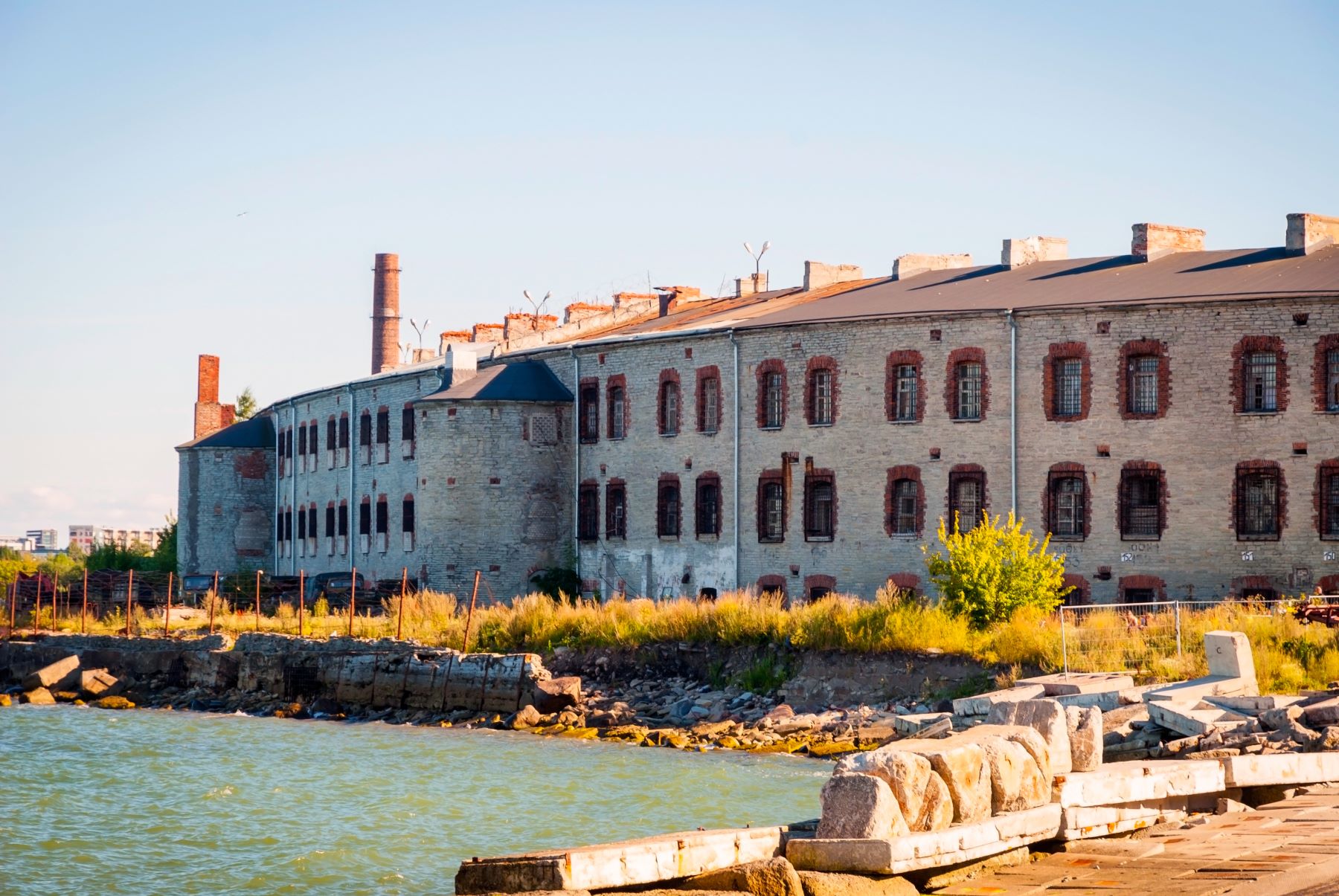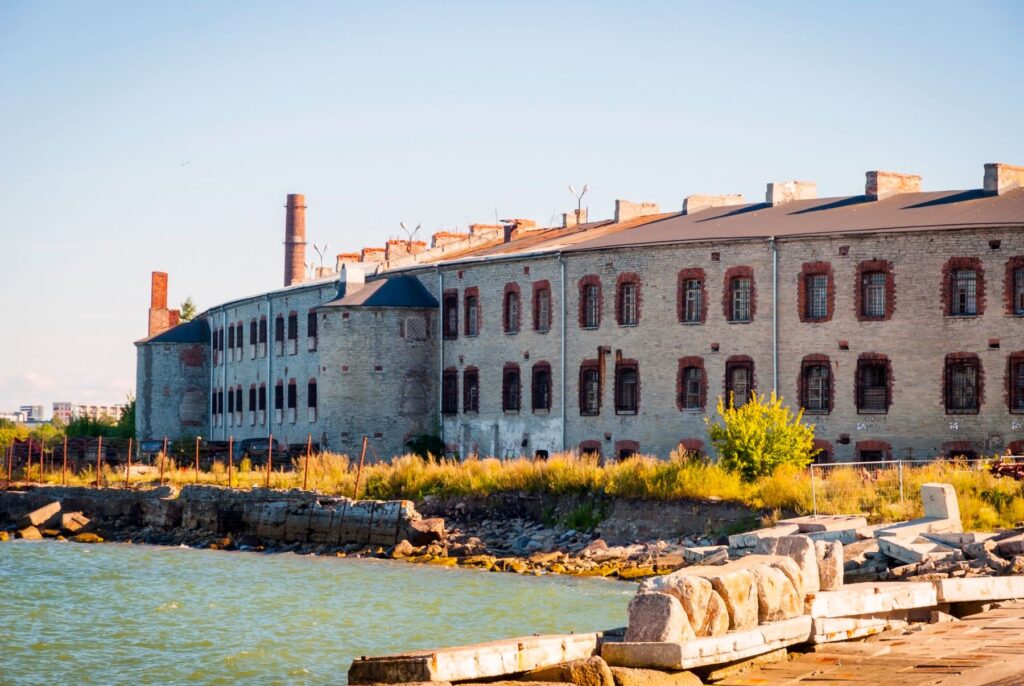 Little has been done since then, perhaps to bring to life for younger generations the Soviet prison system, but in 2017, the International Museum of Remembrance for the Victims of Communism opened and is continuing to expand.
Kalamaja Museum
It is also worth popping in to the new Kalamaja Museum at Kotzebue 16, modelled on the idea of a Berlin Bezirksmuseum – one that concentrates on the diversity of one local borough. Opened in 2021, it offers a fascinating insight into the area's past, with photographs and objects (including a toilet seat) donated by locals.
Noblessner
Bordering Kalamaja to the northwest is Noblessner, Tallinn's recently rejuvenated marina quarter. Noblessner is an amalgam of the names of the two founders of the factory complex: Arthur Lessner and Emanuel Nobel, nephew of Alfred who founded the prizes that bear his name. In 1912, they joined forces to build a base for Russian submarine production, constructing 12 submarines in five years.
This all ended with Estonia's independence in 1918, however, and for the next 100 years the hangars were used for ship repair. The industrial buildings remain, but today they house museums and galleries, with luxury flats and seaside walks embellishing the surroundings.
PROTO Invention Factory
The highlight here is undoubtedly the PROTO Invention Factory, which opened in 2019. This is as far from a traditional museum as it is possible to get: there are no glass cases, so no labels. Everything at this new museum is either VR (virtual reality) or hands-on. A bathyscaphe, flying bicycle and cosmic sound catcher are among many unexpected exhibits exploring scientific discoveries of centuries past.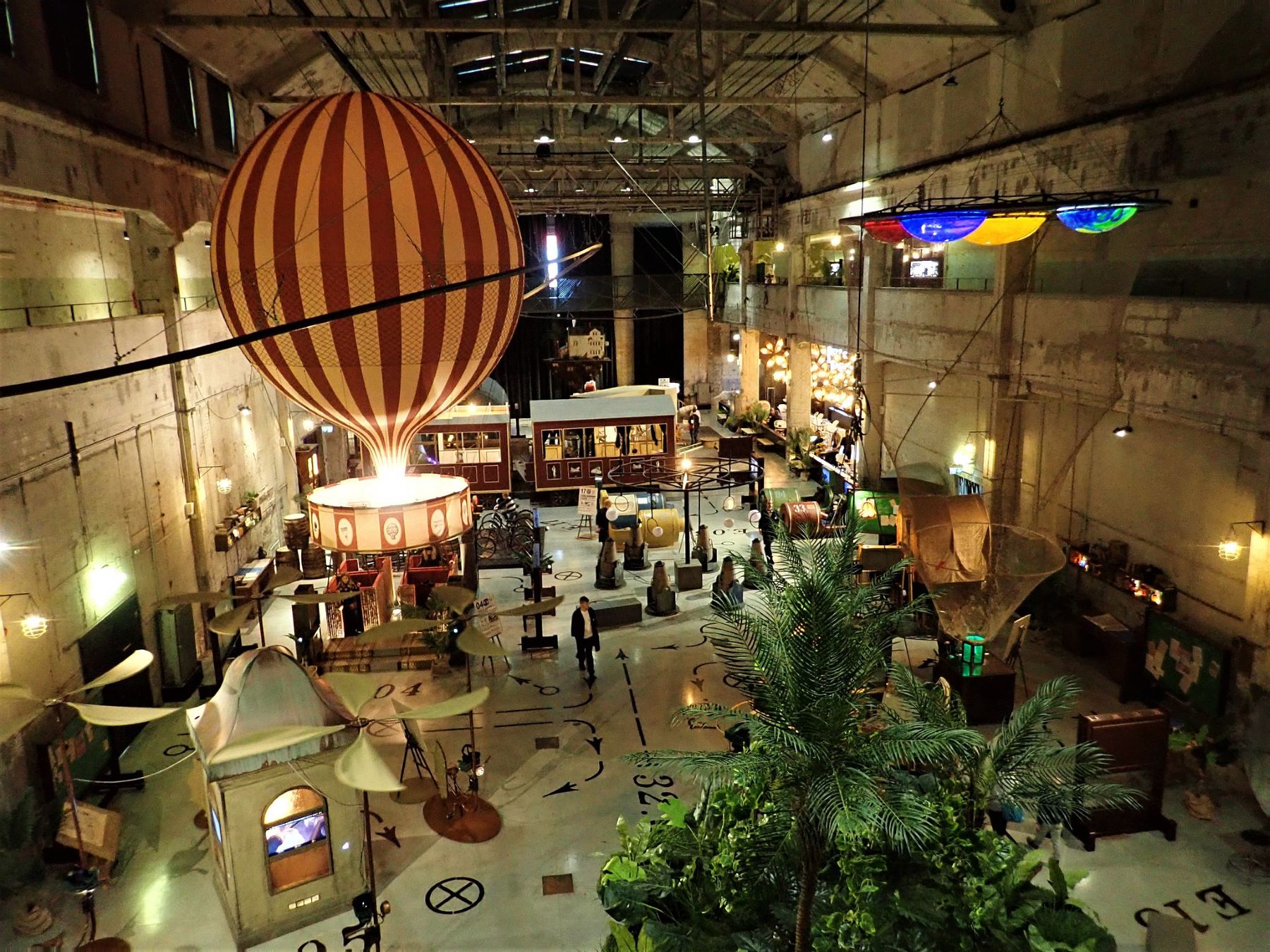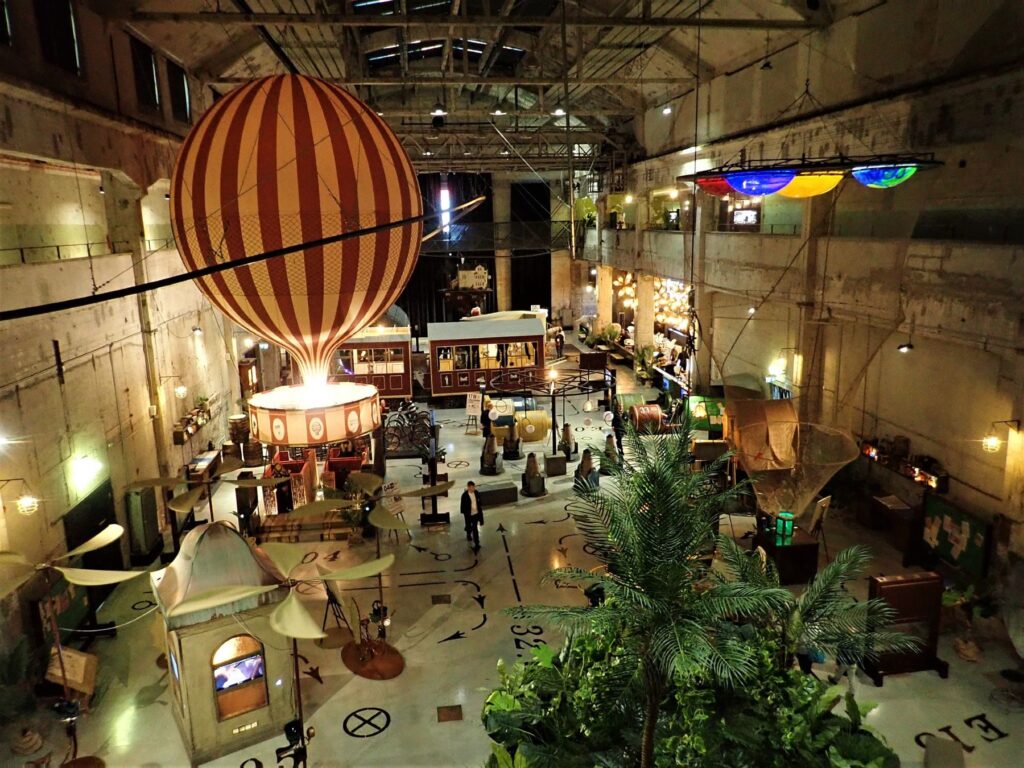 Don't be surprised either at the railtrack that penetrates the museum: this actually dates from 1912, when the building was first built as a submarine factory. A final surprise is the Indonesian café, with its beach chairs, fishing nets and changing daily menu of seasonal dishes.
Iglucraft
In early 2021 a village of Iglucraft huts sprang up on the shoreline. These igloos are totally Estonian products and have been made famous in the UK since both Gordon Ramsay and David Beckham bought one for their gardens.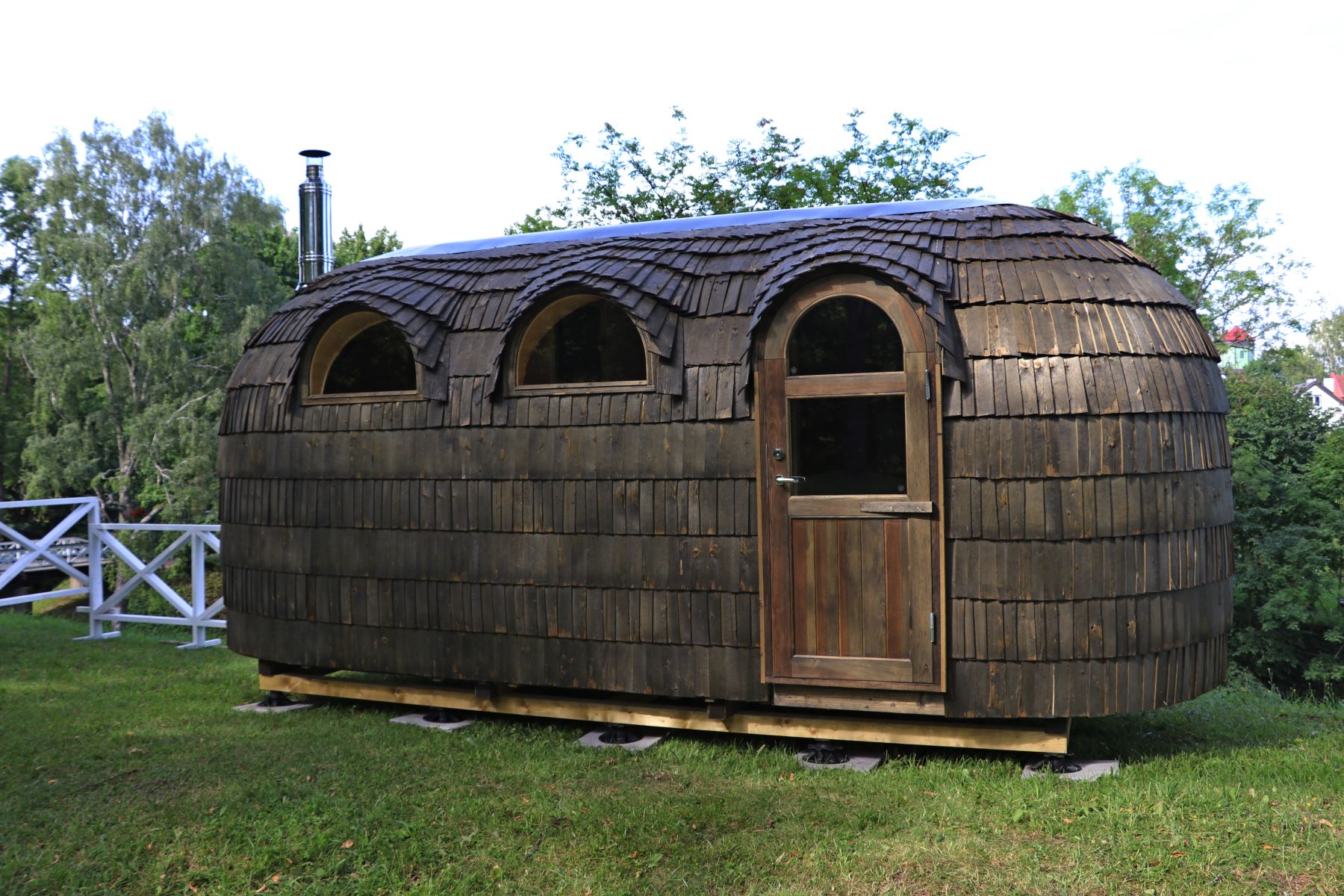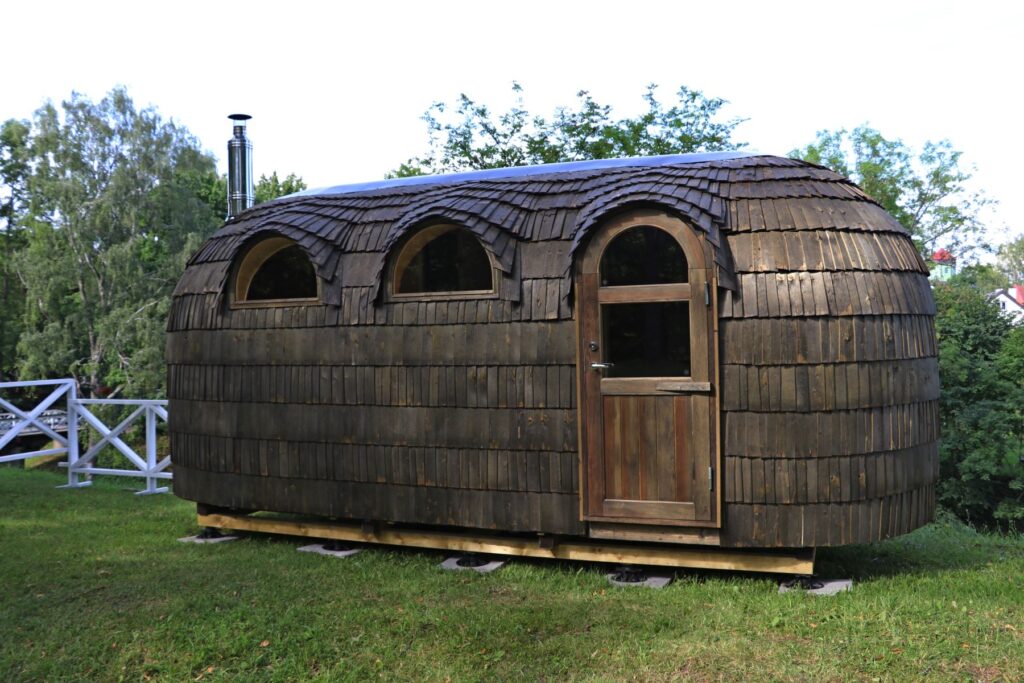 Those of more modest means can instead rent them here, either as an office space, sauna or for several days as a holiday home.
What to eat and drink in Kalamaja
F-Hoone
It took great chutzpah to open a restaurant in a former factory, behind a block of flats, beside a petrol station in an area still littered with Soviet debris, & very much on the wrong side of the tracks, even if you take a top chef from the Old Town.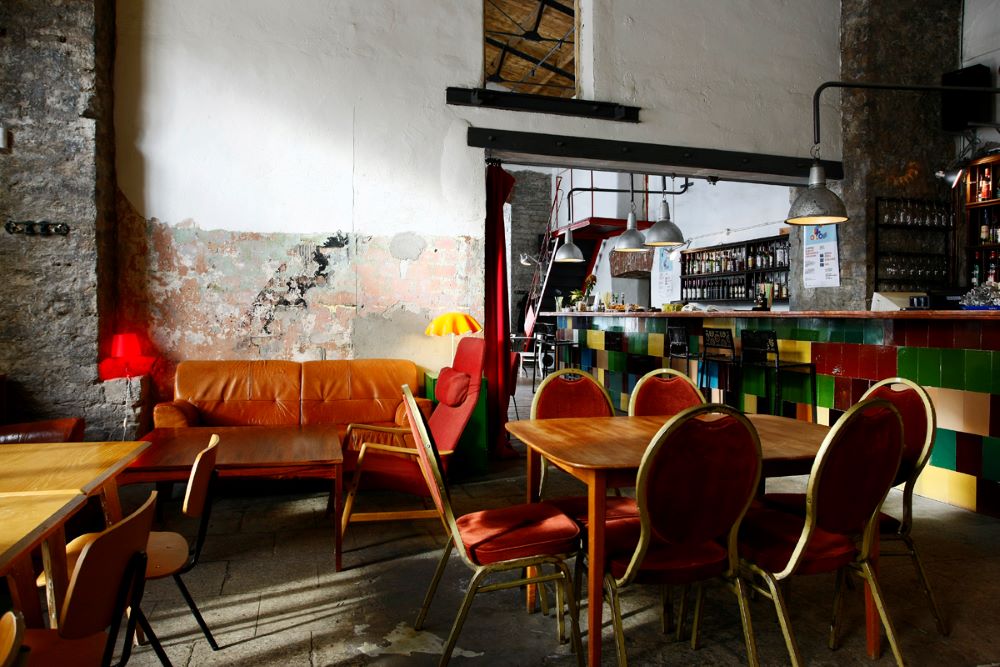 However, 2012 proved that this formula could work in Tallinn & it paved the way for further gentrification in this area. The use of spices, the diversity of the menu & its prices will more than compensate for the tram ride to get there, or for the price of a quicker taxi.
Peatus
A location that is impossible to miss as it consists of 2 railway carriages behind Balti Jaam at the entrance to Telliskivi.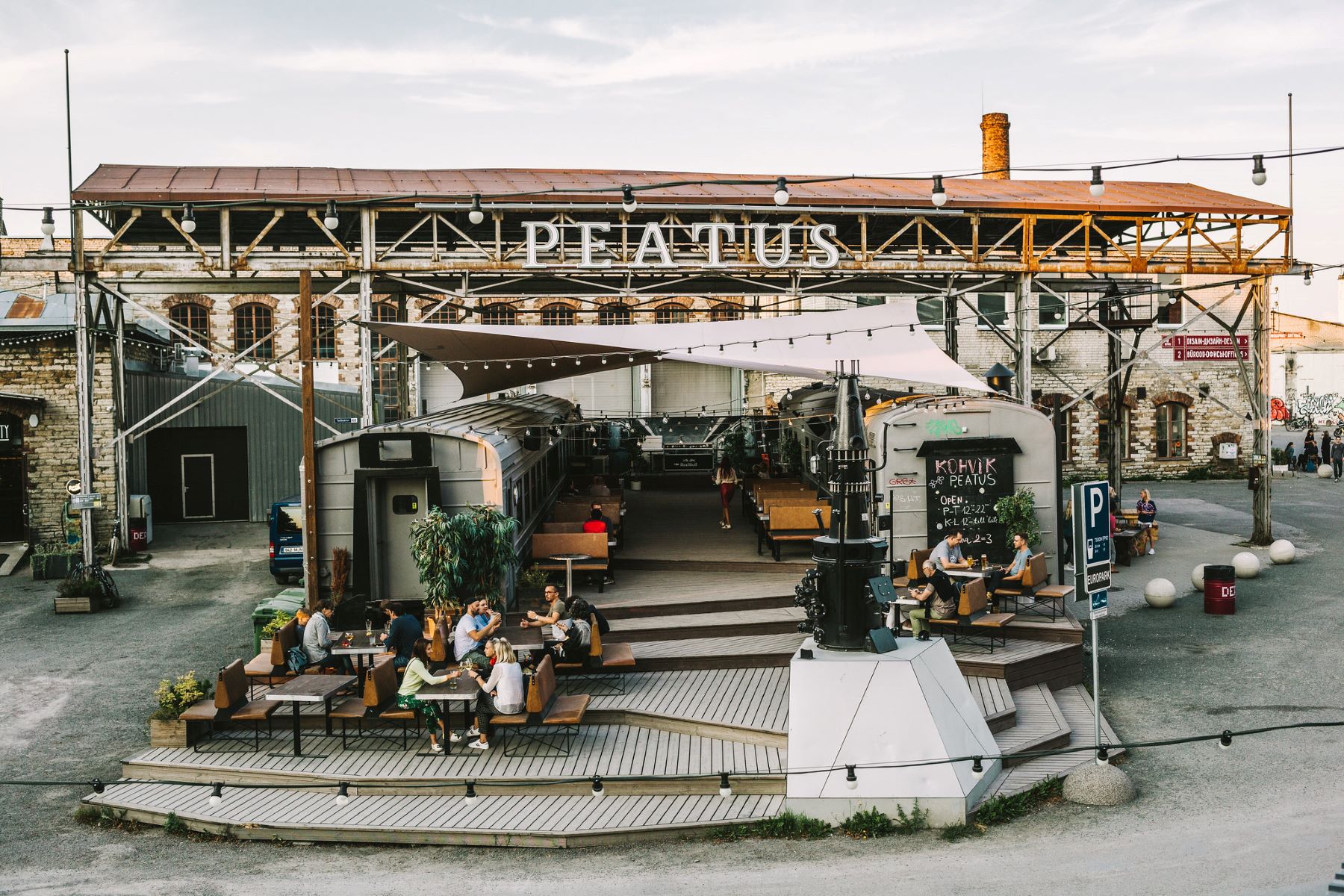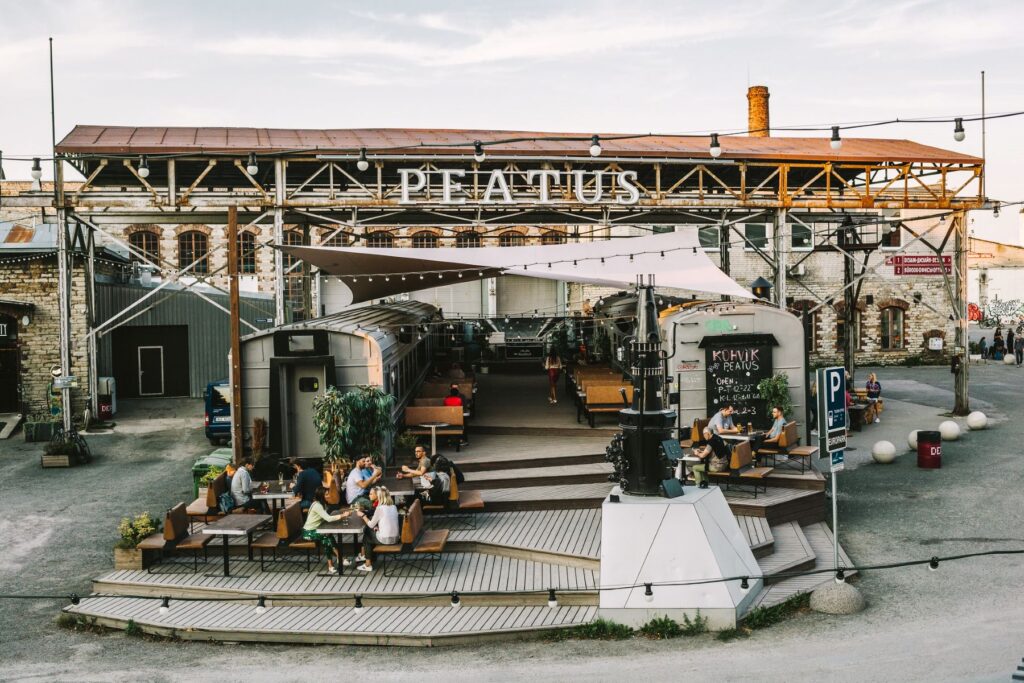 It serves serious American burgers with all possible trimmings, to take away or eat inside on what used to be a carriage from the Tallinn–Moscow train.
Fotografiska
As the Telliskivi area broadened its scope & clientele, it is not surprising that 2019 brought a branch of this Stockholm fine-dining restaurant to Tallinn (before further expansion to New York & London).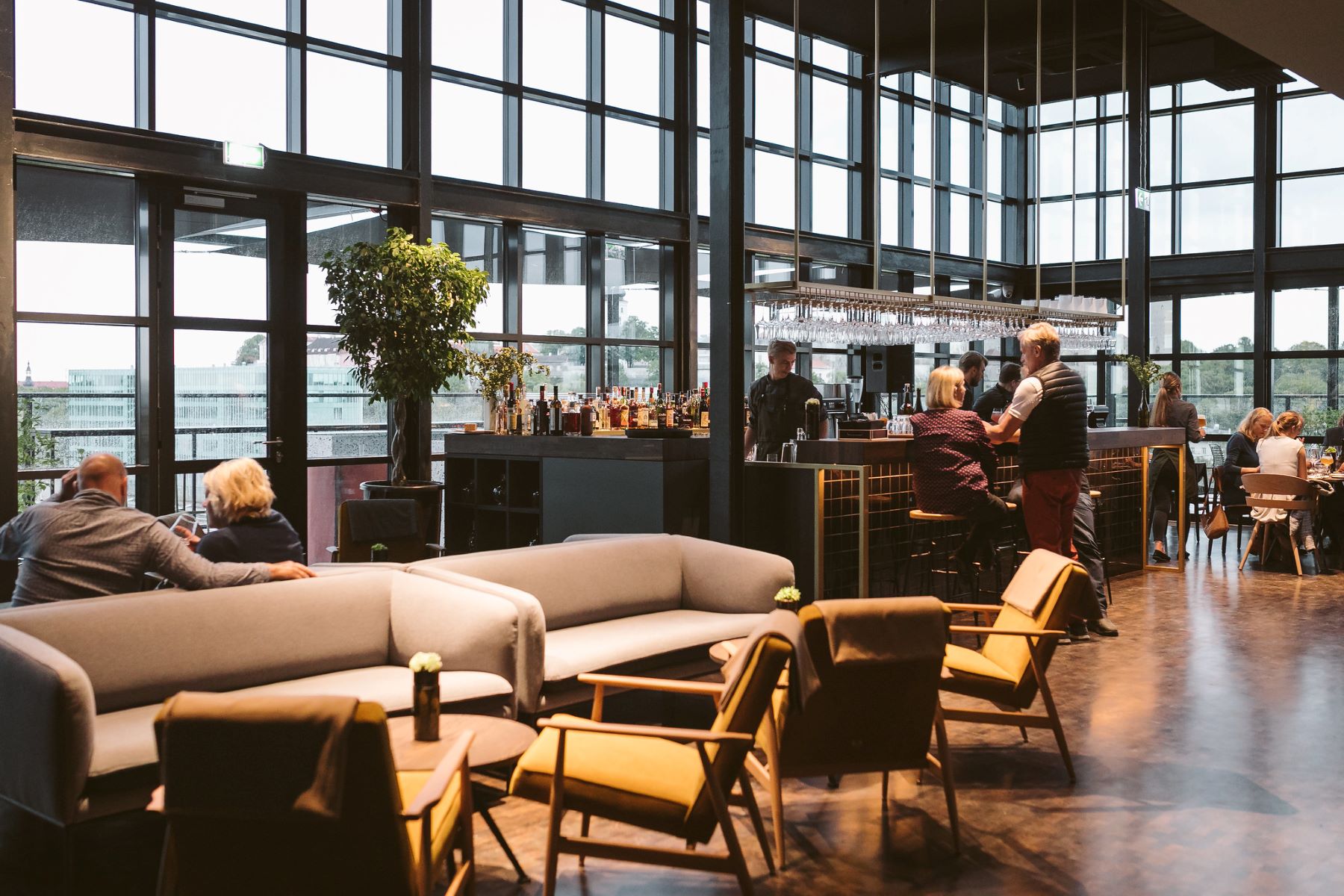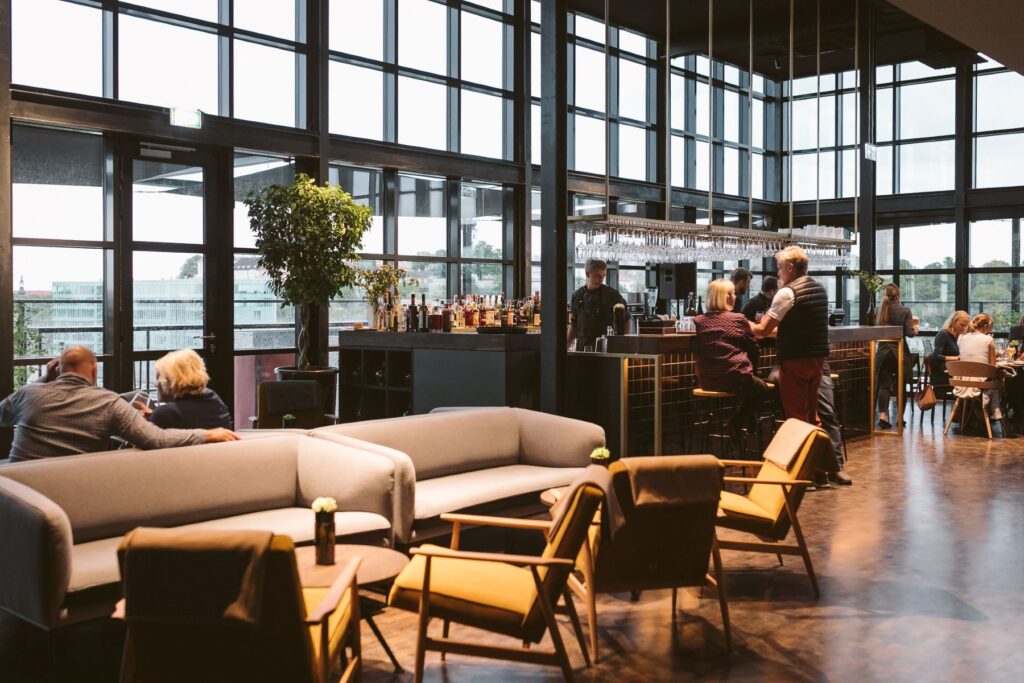 Residents of Tallinn who previously would never have dreamt of crossing the railway tracks now happily do so for a lavish Scandinavian menu & a view from the 6th floor across to the Old Town.
---