Britain's woods and forests have long been regarded with awe as spooky and mysterious places, the abodes of spectres and supernatural beings. If you insist on walking these woods at night, expect the unexpected.
Badbury Rings, Dorset
For ghosts and glow-worms
Crowned by beautiful woodland, these 2,800-year-old fortifications have been inhabited since the Stone Age and have a reputation for being an eerie place after dark at any time. In the 1970s, archaeologists camping here were awakened by the clash of arms and shouts of military orders in a language they did not understand.

Other stories involve a dwarf-like creature that stalks and scares courting couples, a disfigured warrior on horseback, a large phantom black dog seen running along the adjacent road, and a buried golden coffin.
Chiddinglye Wood, West Sussex
For weird legends
East of Wakehurst Place – Kew Gardens' Sussex outpost – is this rich, deep wood, where wolves once howled and hunter-gatherers used to roam. Expect sandrock cliffs weathered into fantastic forms, and evocative ghyll woodlands full of rare filmy ferns.
On a triangular sandstone spur is a mysterious Iron Age earthwork known as Philpots Promontory Camp. The sculpted sandstone cliffs of the spur are deeply undercut at their base by rock shelters and small caves where Mesolithic microliths and flint arrow heads have been found. Isolated from the main cliff, Great-upon-Little (or Big-upon-Little) is a massive 400-to 500-ton block that has been undercut on all sides. It was once thought to be the meeting place of witches and Druids, and for many years merely to touch it meant sure death. Centuries of carved initials indicate such warnings were ignored.
Just west of Great-upon-Little is the 'Executioners Rock'. Perhaps an ancient site of sacrifice, it features weird, well-worn steps to the top, and a deep groove from top to bottom – but, bizarrely, no carved initials. Was this, in fact, the untouchable rock?
Even if none of this worries you, tales of the woods' ghostly black dog may do. It certainly scared the poacher who once said: 'There's one thing I dare not do; I'd be afear'd to walk through that girt valley below Big-on-Little after dark. It's a terrible ellynge [eerie] place and a gurt black ghost hound walks there o'nights.' For a really spooky experience, visit when there's a full moon.
Clapham Wood & Angmering Park Estate, West Sussex
For unearthly occurrences
This 275-acre vestige of ancient woodland home to deer, fox and badger, along with abundant birds and butterflies, is glorious by day. But at night?
Over the years there have been reports of glowing UFOs, vanishing dogs and other strange occurrences. One old beech tree is said to mark the meeting point of a coven called 'Friends of Hecate'; and there is a mysterious crater, perhaps caused by a bomb or more likely an old chalk pit (some maintain it was made by a meteorite/UFO) where nothing is said to grow.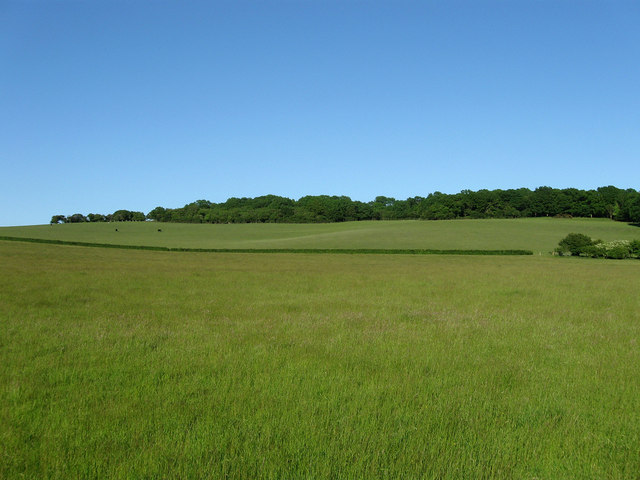 West of Clapham Wood is the beautiful and richly wooded Angmering Park Estate, which, while privately owned, is criss-crossed by public footpaths including the long-distance Monarch's Way.
Following the latter east through Wepham Wood brings you to the site of Jack Upperton's Gibbet. A simple wooden post acts as a memorial to Upperton, executed for highway robbery in the 1770s. His tarred corpse took two years to decompose in the gibbet here; the gibbet itself lasted more than a century longer. Perhaps unsurprisingly, Wepham Wood is supposed to be haunted, with psychics suggesting that other unfortunates were gibbeted nearby.
Culloden Wood, the Highlands
For special Jacobites
Largely coniferous, Culloden Wood spans part of the famous battlefield and is exceptionally spooky after dark. Fought on 16 April 1746, the Battle of Culloden was the Jacobites' final stand and ended all hope of restoring Bonnie Prince Charlie to the throne. It was the last pitched battle on British soil and, in less than an hour, around 1,600 men, mostly Jacobites, lay slain.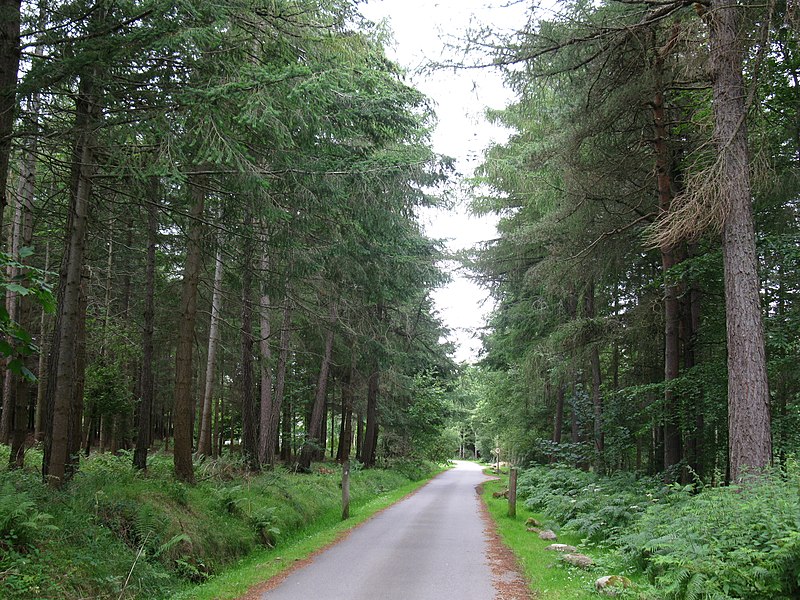 Loud cries and the clash of arms have been heard on the battle's anniversary, and ghostly soldiers are said to reappear. Outlander-like. A female visitor once reported gazing into a spring known as the Well of the Dead and seeing the reflection of a Highlander staring back at her.
Deep in Culloden Wood is the Prisoners' Stone, a large boulder marking the spot where 17 Jacobite soldiers were shot following the battle.
Dering Wood, Kent
For eerie nighttime sounds in the 'screaming woods'
Dering Wood has ancient origins, and well-preserved medieval woodbanks suggest the area has been wooded since first being mentioned in an Anglo-Saxon charter. It includes large areas of oak and hornbeam coppice with oak standards and other broadleaves, and was managed for centuries for its coppice products.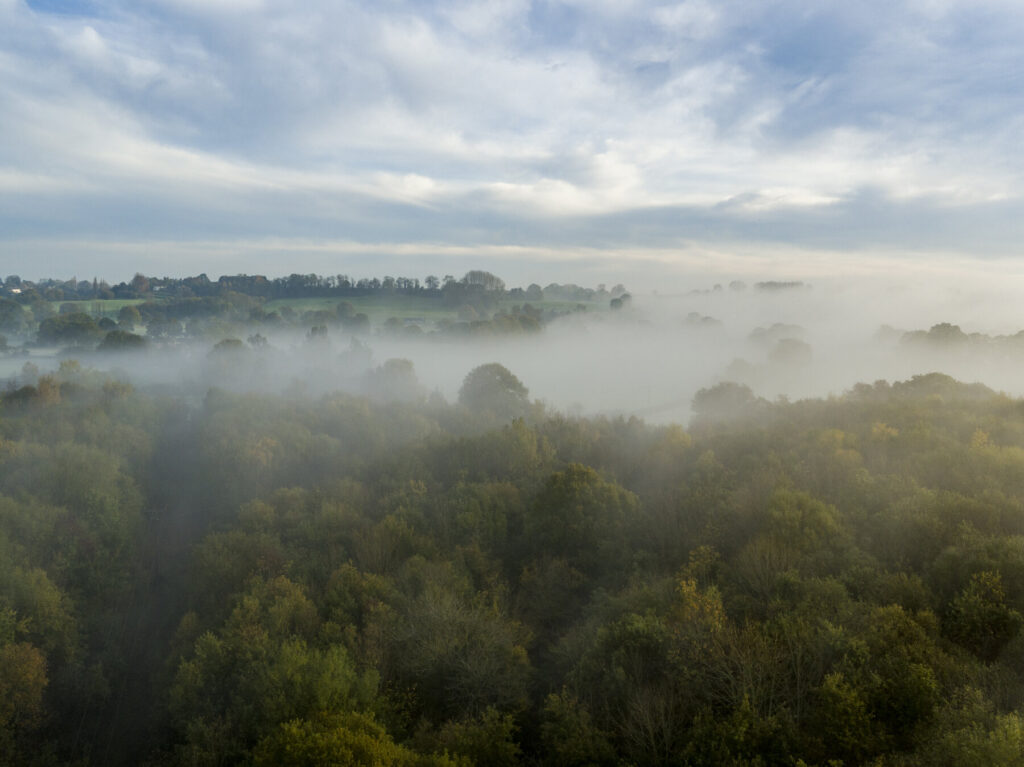 Owned by the Dering family until the 1920s, the wood supports a number of notable butterflies such as the silver washed fritillary, white admiral and grizzled skipper, along with small populations of dormouse and nightingale. Displays of bluebells and wood anemones can be seen in the spring.
Dering, sometimes known as the 'Screaming Woods', also has a reputation for being haunted. Hoax stories about massacres and disappearing hikers abound, and thrill seekers flock here at night hoping to hear strange noises. However, as anyone who has slept in woodland will know, foxes, barn owls and sika deer make incredibly eerie sounds that can be very frightening for anyone unfamiliar with them.
Potsford Wood, Suffolk
For spooky walks
The old track skirting this deep, dark ancient oak wood can be incredibly spooky at night. Halfway along you'll pass the remains of Potsford Gibbet, last used in 1699 when Jonah Snell was executed for killing John Bullard and his son with an axe at nearby Letheringham Water Mill.
Perfect for Halloween ghost walks, the wood is claimed by some to be haunted by twinkling lights and a frightening hooded figure. By day it's a different story. Potsford Wood is set amid stunning Suffolk countryside, has varied wildlife and offers fine foraging potential.
Rait Castle, the Highlands
For stargazing and grim legends
You'll find this 'cursed' ruin amid little-known Laiken Forest, a conifer-clad hill that's good for stargazing.
In 1442, the Clan Comyn invited their Clan Mackintosh rivals to a lavish feast at Rait, fully intending to slaughter them. However, the daughter of the Comyn chief and the son of the Mackintosh family had been trysting secretly near the castle. Thus, forewarned and forearmed, the Mackintosh clan were able to strike first, killing most of the Comyns. Amid the melée, old Comyn chopped off his daughter's hands as she tried to escape through a window.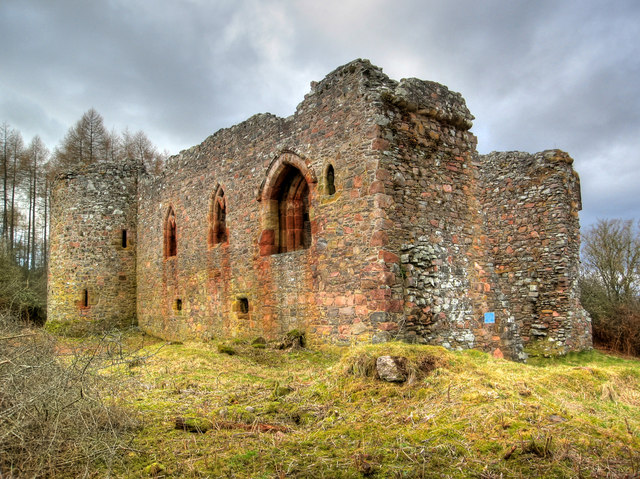 Today, the impressive ruins are said to be haunted by her handless ghost, while other stories tell of the sound of clashing swords and the groans of the Clan Comyn.
Savernake Forest, Wiltshire
For ancient oaks and a headless huntress
This ancient royal forest was mentioned in King Athelstan's Charter of Safernoc. After 1066, custodianship of Savernake passed to Richard Esturmy, a knight who fought at Hastings, and for a thousand years the estate and forest have been passed down an unbroken line of hereditary forest wardens.
One such warden was Sir John Seymour, whose daughter Jane famously caught the eye of King Henry VIII on a deer-hunting trip at Savernake in 1535. In 2018 the remains of the ruined Seymour family home, Wolfhall – given recent notoriety by Hilary Mantel's novel, Bring up the Bodies – were unearthed within the grounds of a later 17th-century manor house.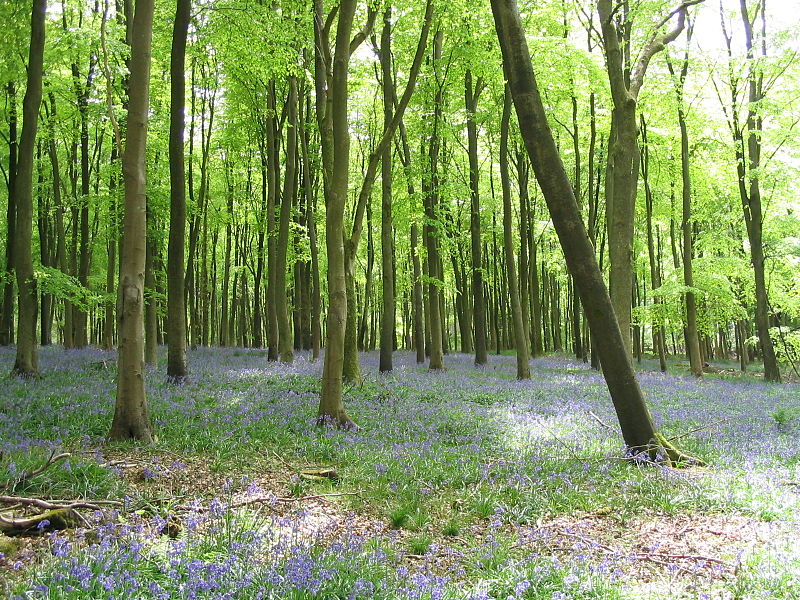 Savernake likely contains the highest concentration of veteran trees in Europe. There are around 2,600 ancient oaks – many with wonderful names such as Cathedral Oak, Old Paunchy and the King of Limbs – along with some 2,400 ancient beech trees and more than 100 ancient chestnut trees. The massive, 1,100-year- old Big-Bellied Oak beside the A346 is probably the oldest tree in the forest. Legend says the devil can be summoned by dancing naked around it!
Savernake has a reputation for strange goings-on. Folklore holds that the forest is haunted by a headless huntress and a phantom, fiery-eyed hound.
Shervage Wood, Somerset
For enchanted forest
An area of mixed woodland, much of it ancient, stretches for 3 miles between Somerset's Shervage Wood, near Holford, and Great Wood or Quantock Forest further south.
In legend, Shervage Wood was the otherworldly haunt of the Gurt Wurm – a dragon that ravaged the surrounding countryside until a drunk whortleberry (bilberry) picker called Joe Tottle mistook it for a log and chopped it in half with an axe. There are many more legends associated with these woods, along with historical features including old charcoal hearths and the odd ruin.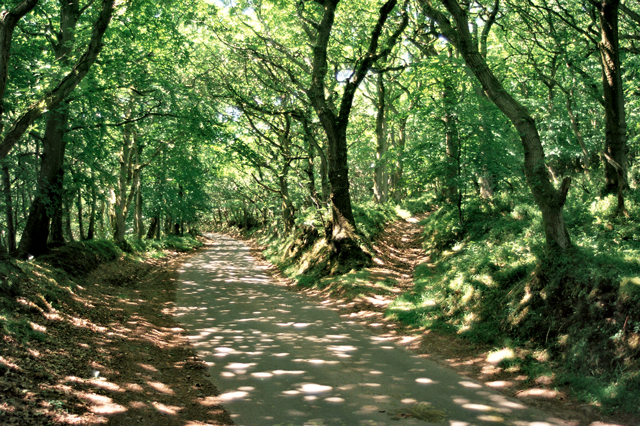 Another site associated with local legend, Wayland's Pool – aka Withyman's or Wilmot's Pool – was believed to be where a supernatural smithy cooled horseshoes for Odin's (or Woden's) Wild Hunt across the skies in search of lost souls. Real horses are said to dislike this area, where strange sounds and a spectral horse-drawn carriage have been reported.
You could also spook yourself at the site of Walford's Gibbet, where on 20 August 1789 a local charcoal burner named John Walford was hung in an iron cage for murdering his wife. Alternatively, try Dowsborough or 'Danesborough'Camp Iron Age hillfort, well wooded and by tradition associated with a massacre of the Danes. Inside the bank and ditch is a round barrow from the Bronze Age.
Wepre Wood & Ewloe Castle, north Wales
For haunted castle ruins
Some of Wales' oldest surviving oakwoods occupy the Wepre valley. Replete with wildflowers, butterflies and a burbling brook, Wepre Wood, for many centuries part of the Wepre Hall Estate, is also said to be haunted. Locals speak of spirit dogs and a faceless nun.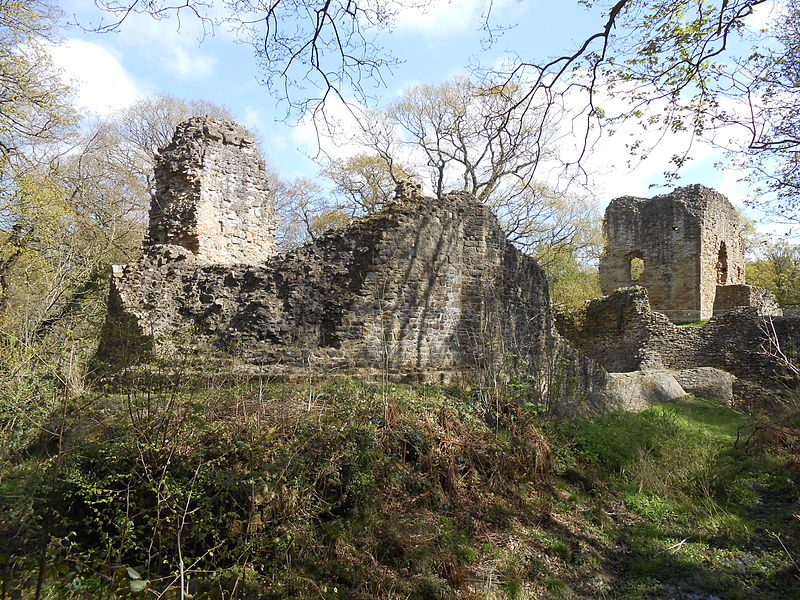 The ruined Ewloe Castle stands at the southern end of the wood. Built in 1257 by the powerful Welsh Prince Llywelyn ap Gruffydd in an act of defiance against the English Roger de Montalt, who had claimed the wood as his own, the castle and its surrounding forests fell to the English just 20 years later. Spooky phenomena are reported around the ruins: flickering lights, a headless horseman and the sounds of marching soldiers.
---
More information
For more information on Britain's weird and wild woods, check out Alvin Nicholas's guide: