Written by Hilary Bradt
How did it happen? How and why was my life completely changed by one evening in London? I know exactly.
In 1964 I went to the newly opened National Theatre at the Old Vic to see a performance of an Ibsen play, The Master Builder. It was only when I bought a programme that I realised that I'd got the date wrong and had tickets for a preview of a new play called The Royal Hunt of the Sun by Peter Shaffer. It was about the conquest of the Incas, and it was stunning. Magnificent. And profoundly moving. Until that point I had not heard of the Atahualpa and Pizarro and had only a hazy idea of where Peru was but the play set in motion a chain of events that resulted in the founding of Bradt Travel Guides.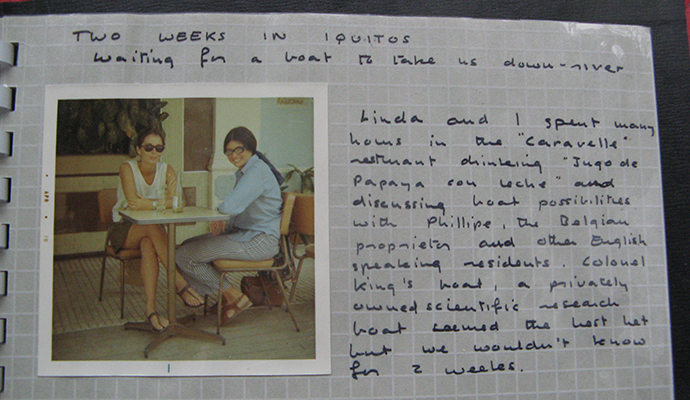 A diary entry from 1969, when I'd finally saved up enough money to visit Peru © Hilary Bradt
I was determined to go to Peru and see the remnants of the Inca Empire for myself. I got a job in Boston to earn enough money, and made my first visit to Peru in 1969. In 1973 I took my new husband George to Peru and we made our first trek through the Cordillera Blanca, relying on local information to help us fi nd the route over the mountains. There were no guidebooks for backpackers and no maps. We did another walk along a newly discovered route known as The Inca Way to Machu Picchu, which was just starting to be popular with backpackers. Then, in Bolivia, we found a pre-Inca route over the mountains and into the jungle. Apart from the Inca Way these paths were used exclusively by the local farmers. When we hiked past a settlement, women would sometimes scream, grab their children and flee inside their huts.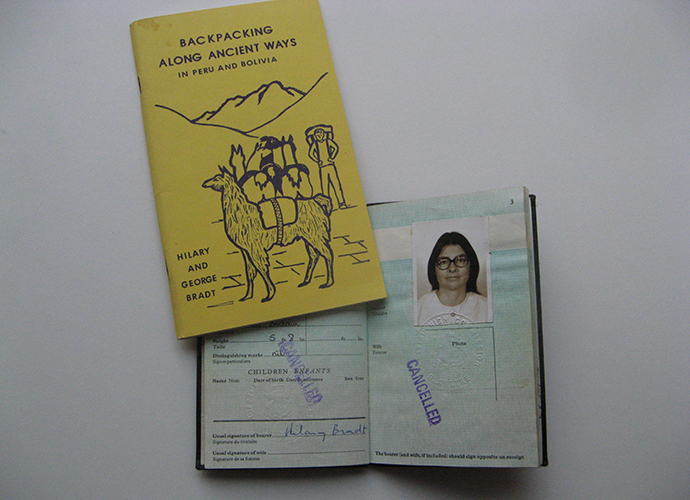 The Little Yellow Book – the first incarnation of a Bradt Travel Guide! © Hilary Bradt
During a three-day river journey in Bolivia we wrote a description of the three treks and added a couple of day walks along with a few notes to help other travellers get around. 'The Little Yellow Book' was published in 1974 and cost US$1.95. So 2014 was not only the 40th anniversary of the founding of Bradt Travel Guides – from that stapled booklet we now have nearly 200 rather smarter-looking guides on our list, as well as a clutch of awards – but the 50th anniversary of that muddled trip to the theatre. I knew there must be advantages to being absent minded!