Whether you want to catch a chairlift down the coast, teach your children about history with a visit to a medieval castle or simply appreciate nature with a stroll through a country park, the Isle of Wight is a wonderful destination for families.
Whatever your interests, this selection of the best attractions on the island promises fun for the whole family – no matter your age!
Tapnell Farm Park
Four miles west of Newbridge and Calbourne lies this enormously popular (and dog-friendly) farm park. Children can play on giant haystacks and sledge slides, enjoy a round of mini-golf, a splash in the aqua park or a lap on the go-karts, and pet not only goats and pigs but also more exotic animals such as alpacas, meerkats and wallabies.
Despite its family-friendly nature, Tapnell Farm also offers an insight into how land is managed on the Isle of Wight. The land at Tapnell (and the adjacent Afton Farm) has been owned by the Tourney family for generations and, until the start of the 2010s, was grazed by a dairy herd of 800 cows that produced 24,000 litres of milk every day. At that point, with milk prices volatile but invariably low, the family relocated the herd to Dorset and set about transforming the farm into a family attraction.
Red Squirrel Trail
If a cycle trail can be a poster child for two wheelers, then it would be the Red Squirrel Trail. This lasso-shaped route explores the east of the Island and is perfect for families. The basic loop runs for 13 miles from Newport to Sandown and Shanklin, with the 'noose' of the lasso representing the extension up through Newport towards West Cowes and into Parkhurst Forest.
About 95% of the route is off-road, ranging from flat, former train lines to mud and puddles, and is suitable for trail bikes and mountain bikes, and bicycles with chunkier tyres. The route is really excellent for all age groups, so even those with young children can easily manage it with a trailer.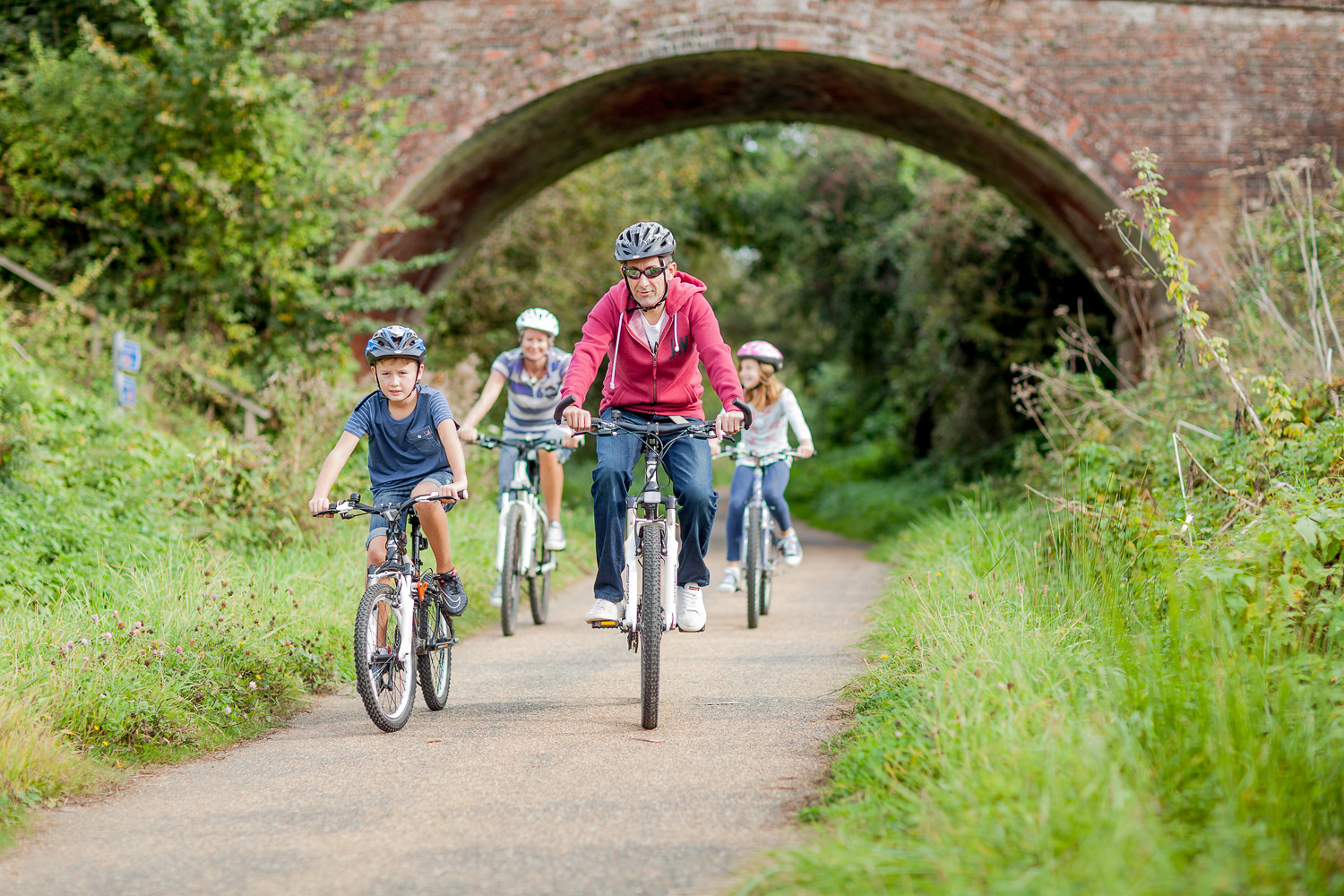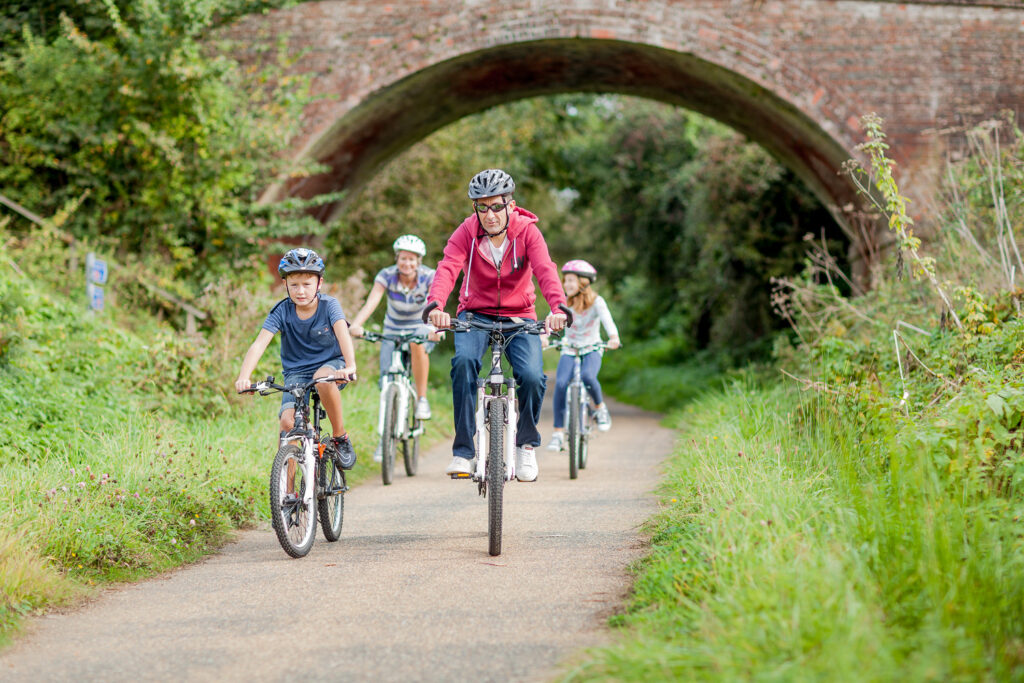 In the direction of Newport, the trail has a useful northern spur along the west bank of the Medina that offers hassle-free access to Parkhurst Forest. The trail includes a 3¼-mile loop through the woods. All the cycle trails within the forest are along gravel trails.
Robin Hill Country Park
Robin Hill Country Park is an 88-acre park which features an impressive portion of ancient woodland. While you may object to part of the island's natural landscape being monetised, the park woodlands are a safe bet for spotting red squirrels and a wonderful place to take a family.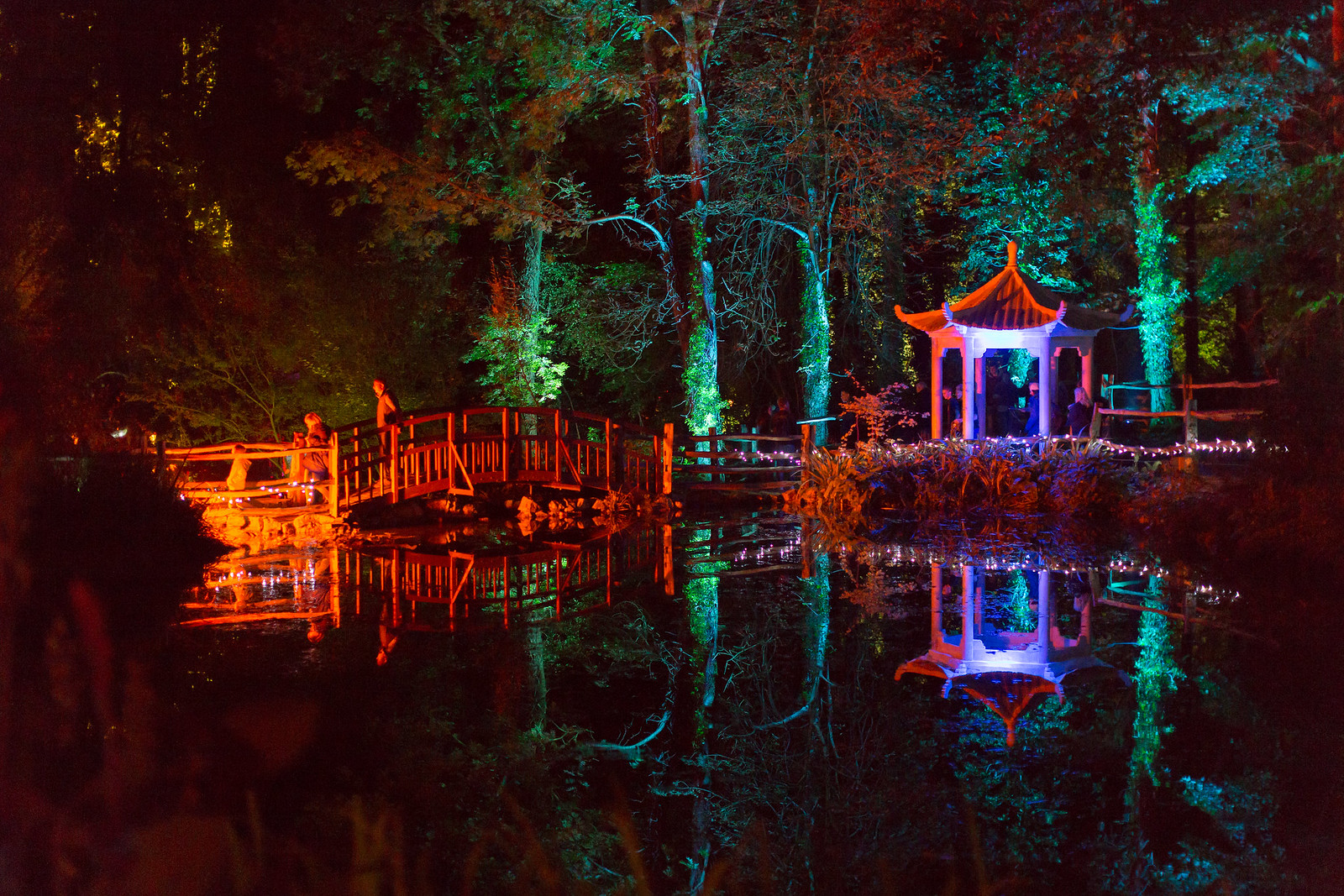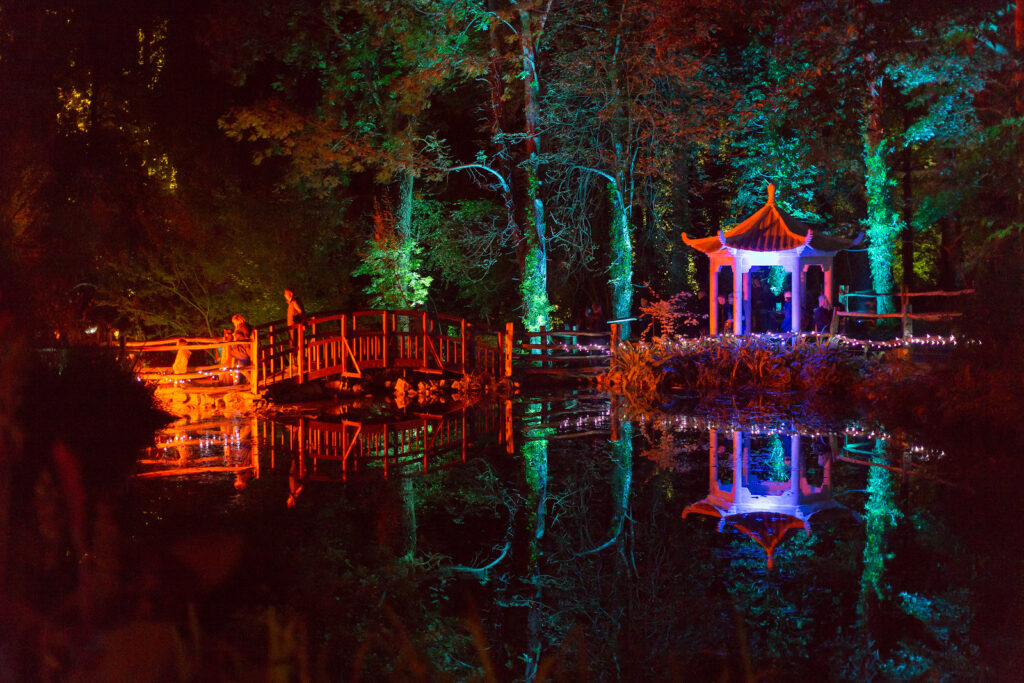 As you meander through the grounds, you'll come across exotic specimens including a giant redwood and eucalyptus trees, ponds and dinky, Chinese-style miniature bridges that arch over streams.
The Needles Landmark Attraction
The sands on the Isle of Wight are made of three colourful minerals – quartz, felspar and mica. Since at least the Victorian era, generations of visitors have come and collected or bought these sands in distinctive glass jars. Once upon a time you would have gathered the sands yourself; today you'll have to pay for it at The Needles Landmark Attraction, a confection of amusement stalls and Victorian entertainment which sits at the top of the cliffs. Staff, aware of the need for a more sustainable and environmental approach these days, scour the beach in the autumn to collect the sand that has fallen from the cliffs in landslips.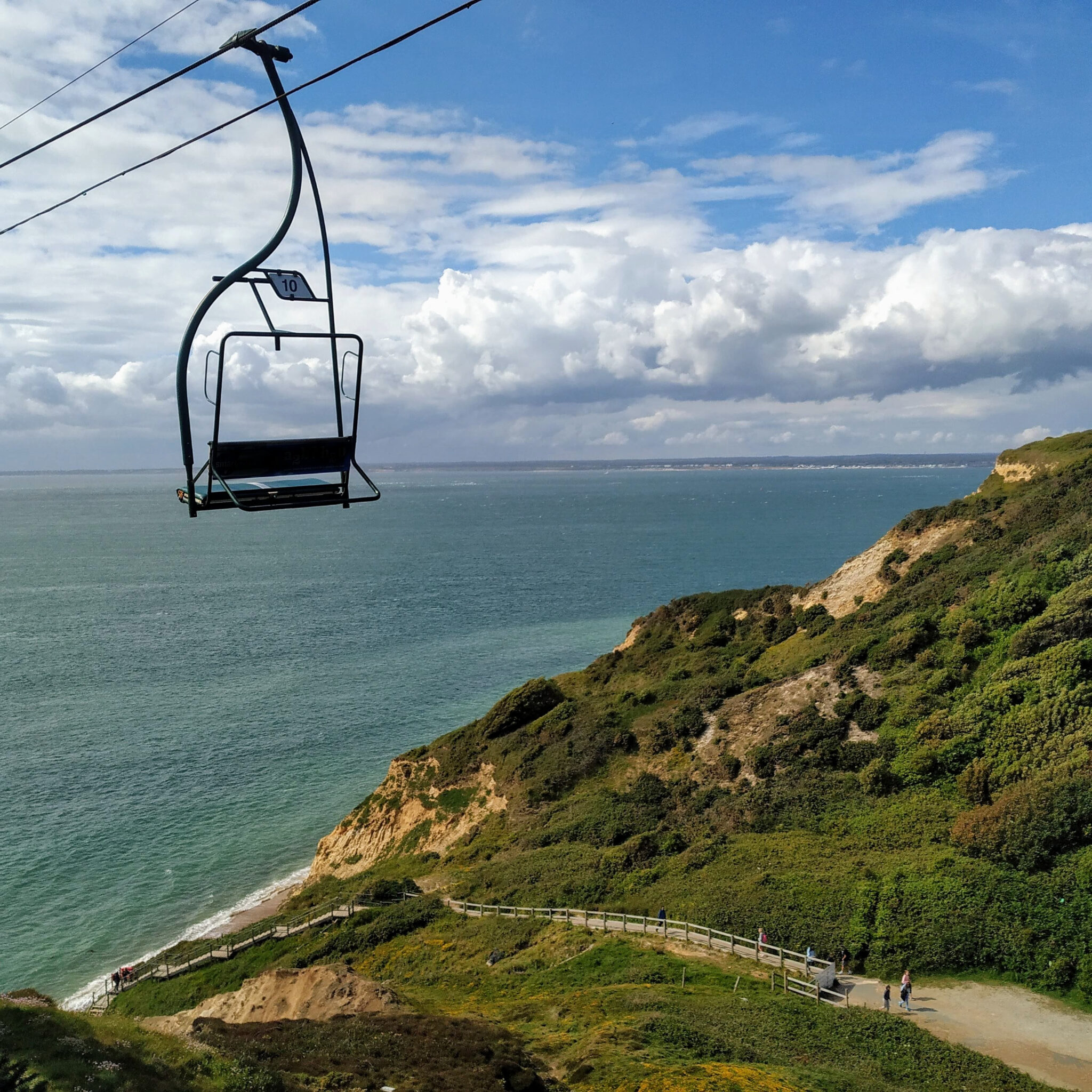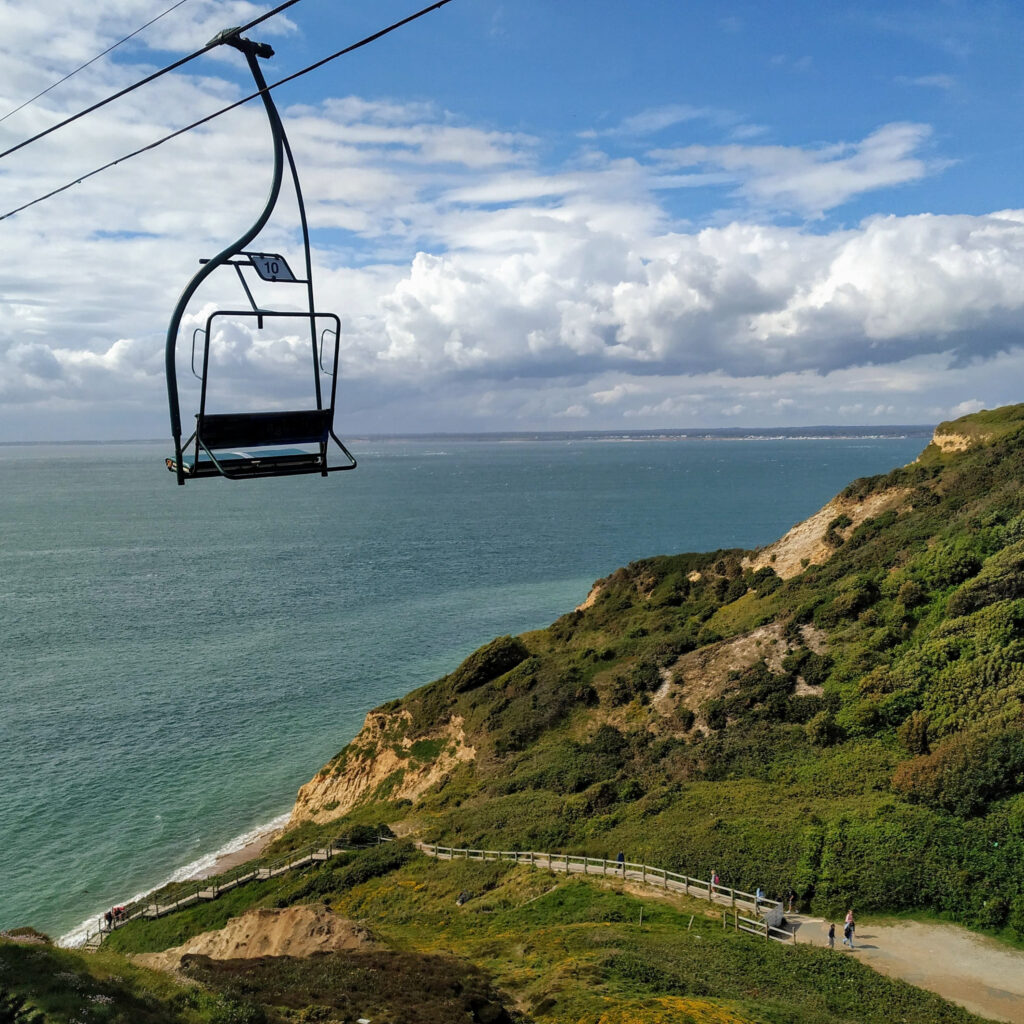 There's a striking contrast between the bustle of entertainment and the thrilling natural beauty of the landscape in which the attraction stands and it all adds up to a slightly disorienting experience, one where nature meets Victoriana. One of the most quirky features of the Isle of Wight is how magnificent landscapes stand shoulder to shoulder with popular and traditional seaside attractions and the Needles is where the collision of these two worlds is most powerfully felt. Where else could you take in a superb coastal seascape, walk through time beneath cliffs that span 150 million years of geology, then visit a sweet factory and take – the ultimate memory maker – a chairlift down to Alum Bay?
Carisbrooke Castle
With crenulated ramparts, forbidding walls, a portcullis and a tale of Royal incarceration, Carisbrooke Castle is every inch the classic fortress, right down to its Saxon foundations. The bulk of what you see today centres on an enormous motte-and-bailey castle from the early 12th century, built upon more earthworks, along with a keep dating to around 1100. Inside this is a central courtyard dominated by a much-altered Great Hall.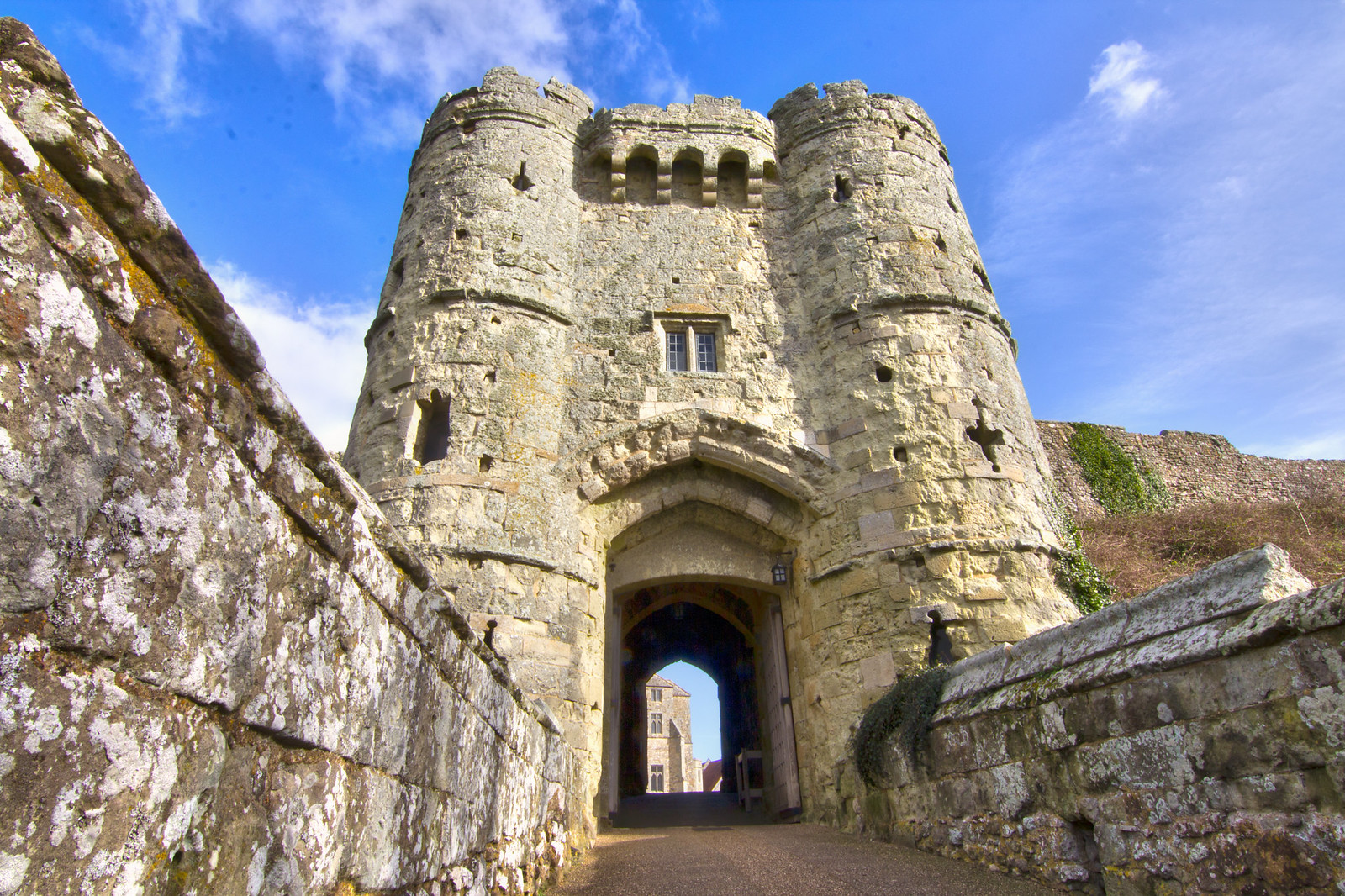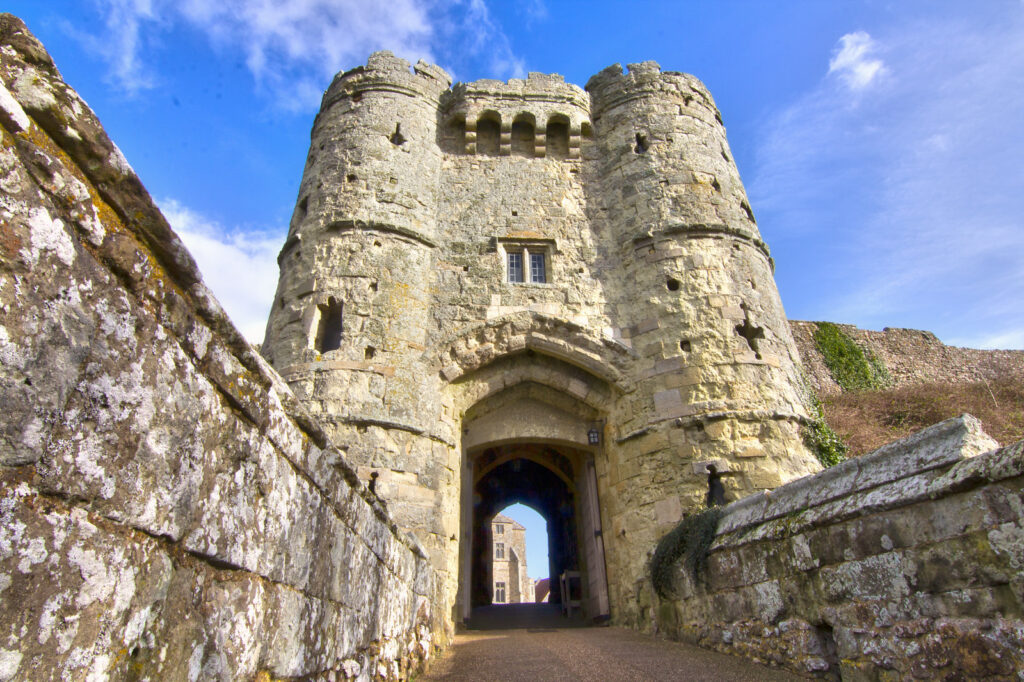 The king's quarters may be the main reason to visit the museum but elsewhere within it there is a huge medieval fireplace dating to the late 14th century, and an enjoyably eclectic display of chain mail and crossbow bolts, along with a substantial toy collection to fascinate young children. There is also much of interest within the castle grounds, including watching donkeys drawing up water on a 16th-century treadwheel.
Whatever you choose to focus on, Carisbrooke Castle offers a multitude of exciting open spaces for children to explore, dress up and immerse themselves in the island's history.
Compton Bay/Hanover Point
This is a simply magnificent slice of coast, with the beach at Compton Bay stretching for a good half mile. While surfers love Compton Bay (and you will often see hardy souls riding the rollers on a late afternoon in deep midwinter), this is also a perfect spot for families.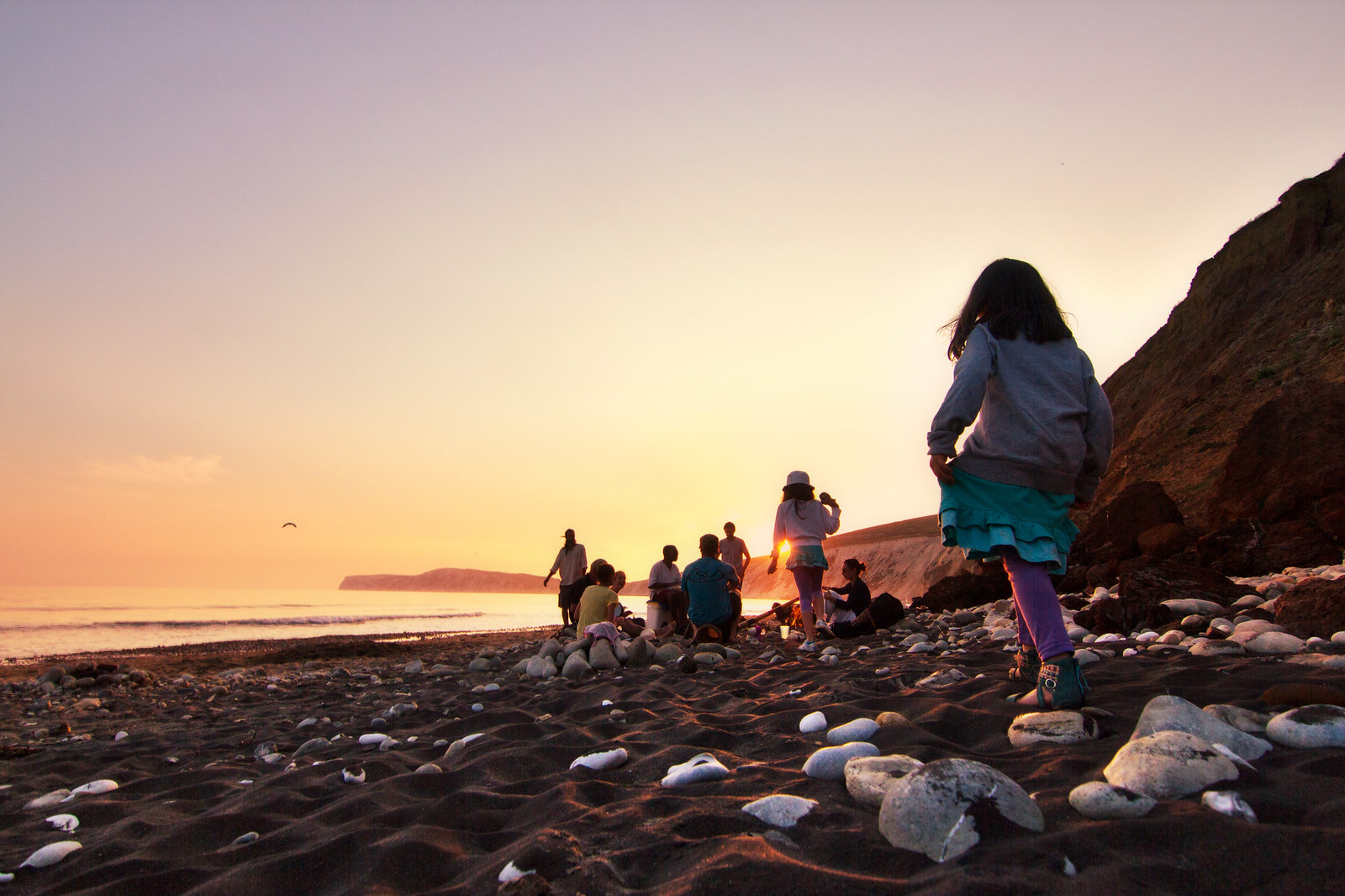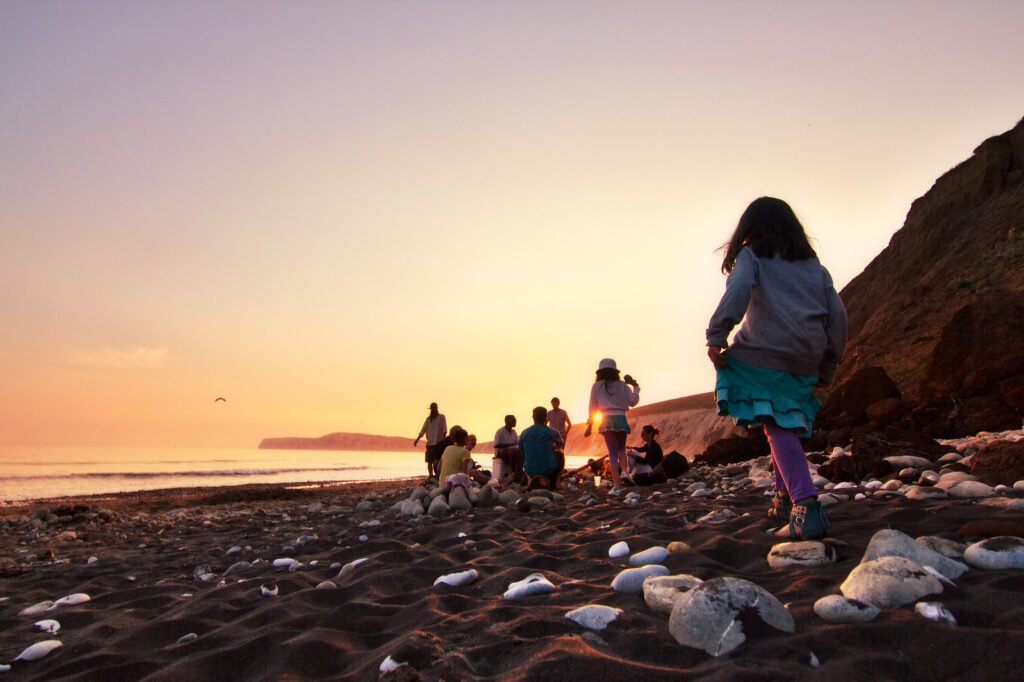 The sandstones and mudstones at Hanover Point have eroded, exposing 8,000 years of geology for you to take in – accordingly fossil hunters consider this to be one giant Jurassic playpark. Some 20 species of dinosaur have been found along this shoreline, dating back 125 million years. Just to the east of the Compton Bay car park, near the bottom of the cliffs, you'll find foot casts of a three-toed Iguanodon. The casts are not signposted but, at 2ft in width, are unmistakeable for anything else; you may well locate them by noticing other goggling beach goers who have beaten you to it. Top off a successful afternoon of fossil hunting with a sweet treat from the bay's iconic ice cream van – what's not to like?
Isle of Wight Steam Railway
A trip on the Isle of Wight Steam Railway represents a glorious step back into yesteryear. The railway occupies about five miles of the old Ryde & Newport Line, which originally opened in 1875; it also connects to the Ryde–Shanklin Island Line railway at Smallbrook Junction (you can buy tickets that are valid for both services). Most people take the ten-mile round trip that passes through (and stops at) Smallbrook Junction and Havenstreet as it gives you the most time on the train.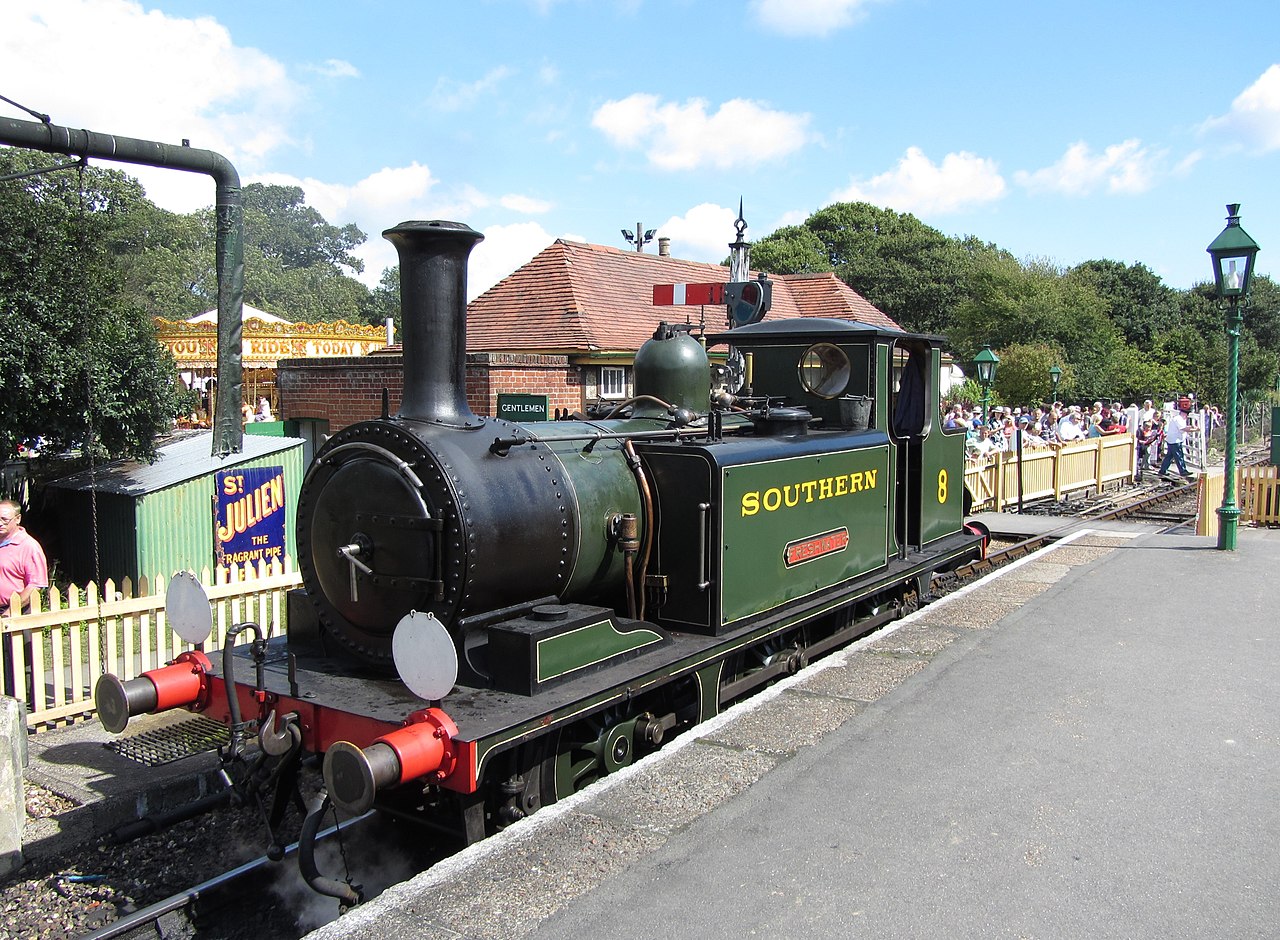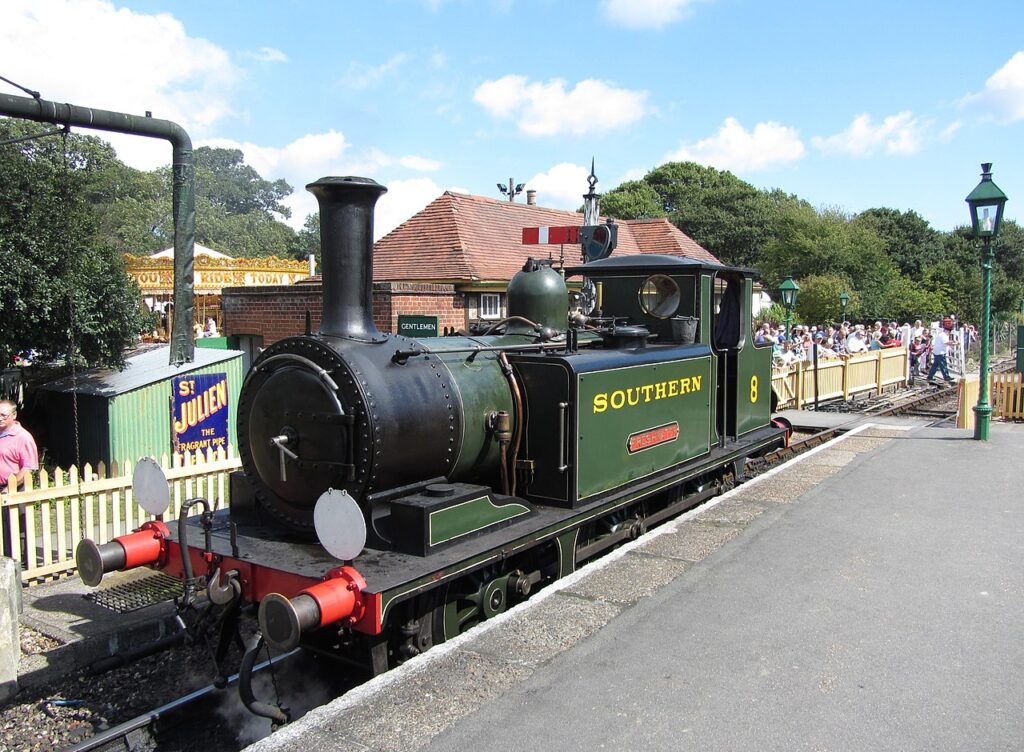 For the most part, the views are dominated by farmland, with snatched glimpses of the downs to the south. The Havenstreet Junction stop is home to the railway's Train Story, a small museum where you can admire rare rolling stock and Victorian and Edwardian carriages. Kids will have fun dressing up as guards or drivers.
Goodleaf Tree Climbing
The beautifully laid out woodlands of Appley Park unfold to the east of Ryde, above an extension of the town's promenade. Beyond the opportunity to stroll through some of the island's most picturesque natural scenery, the woods also offer the chance to – in safety – climb an age-old oak.
'If you want to really appreciate a tree, then climbing one and dangling 50ft above the ground is a good way to do that,' says Paul McCathie, owner of Goodleaf Tree Climbing. The tree in question is a magnificent 200-year-old English oak in, standing just back from the sands. After a safety demonstration on how to pull yourself up using a harness, you're free to go.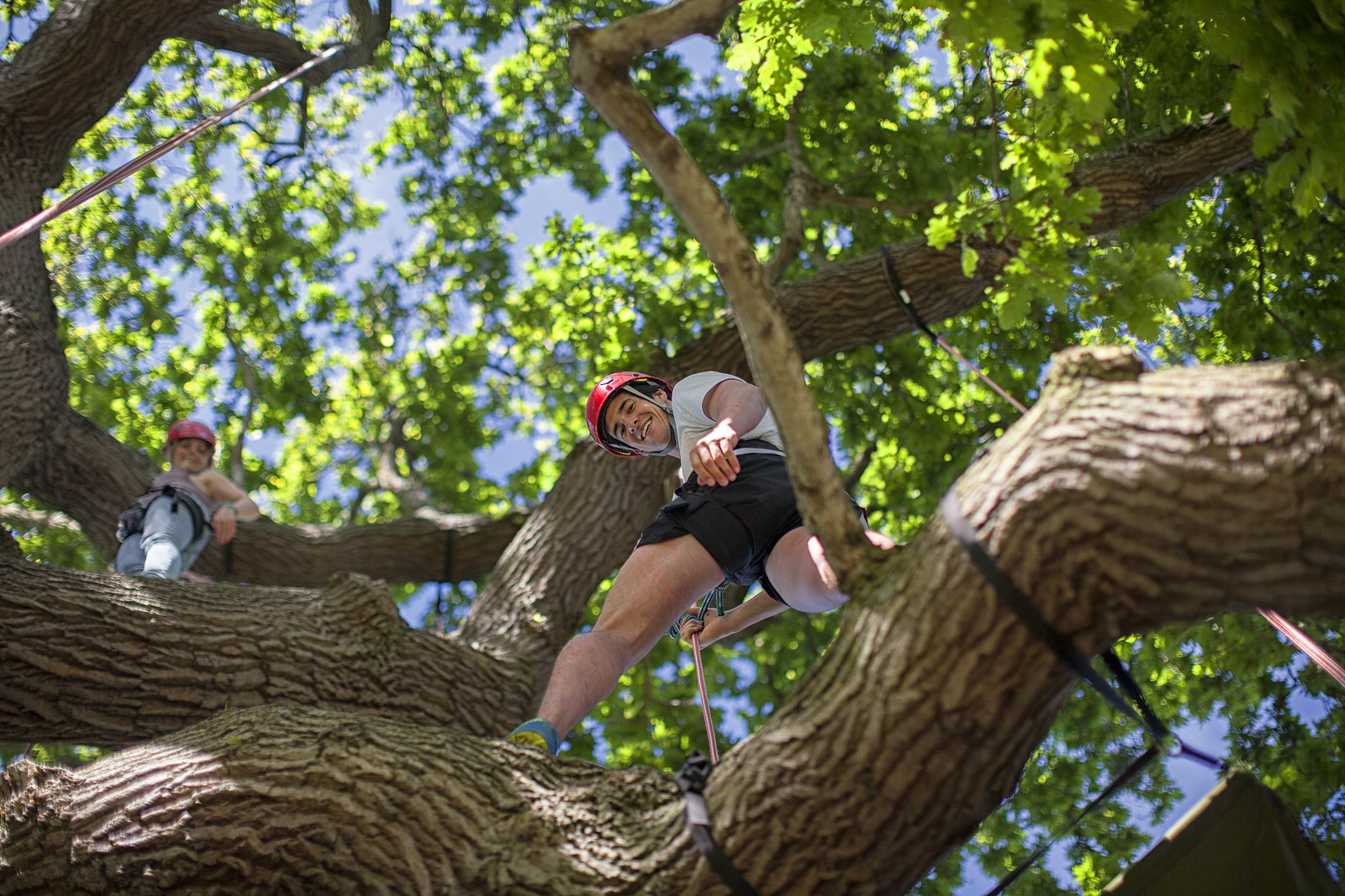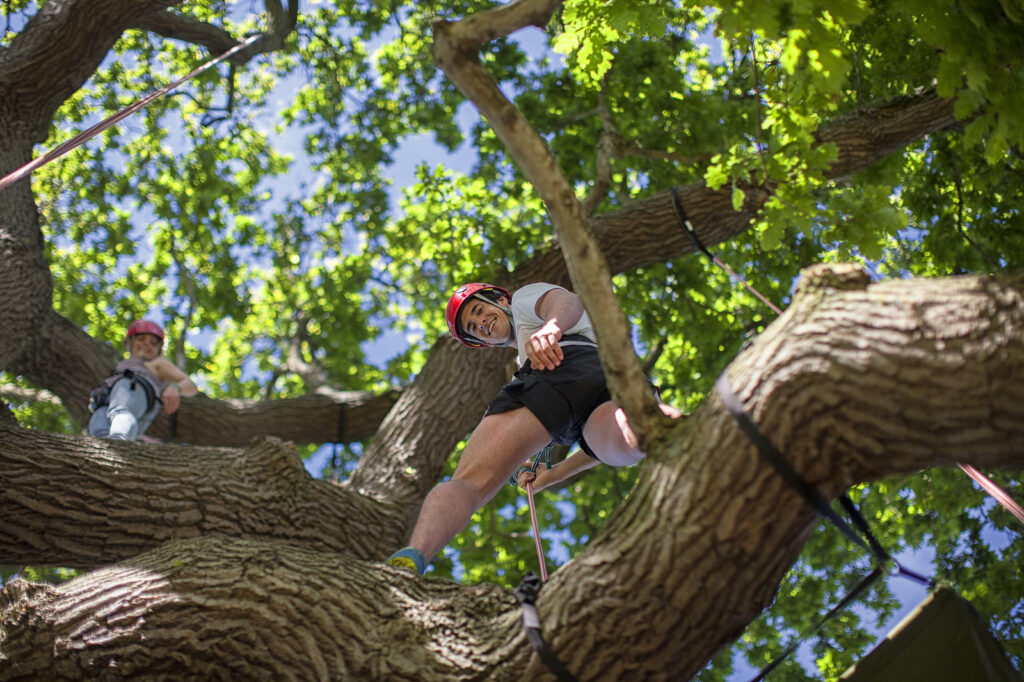 'You pull yourself under your own steam,' says Paul. 'You're by yourself, unlike rock climbing where you are belayed to someone else. You have the tree to yourself.' Paul encourages anyone with an anxiety about heights to consider giving tree climbing a go. 'There's no pressure, you go at your own pace, you can set the goal where you want it – that can be just the first branch off the ground.'
Wildheart Animal Sanctuary
Wildheart Animal Sanctuary should be on the visiting list of every family with an interest in wildlife. You may at first glance, from its forlorn and rather forbidding exterior of peeling paint, be inclined to give it a miss. It's no design of beauty, being incorporated into the ruins of another of those ubiquitous Victorian forts that once guarded the coast; but don't be misled. Until recently the building was home to the original Island zoo, but a rebranding exercise now more accurately reflects the ethos of what goes on behind the walls. The sanctuary is still home to big cats but the approach to their care and the rationale for keeping them captive is in tune with more enlightened times.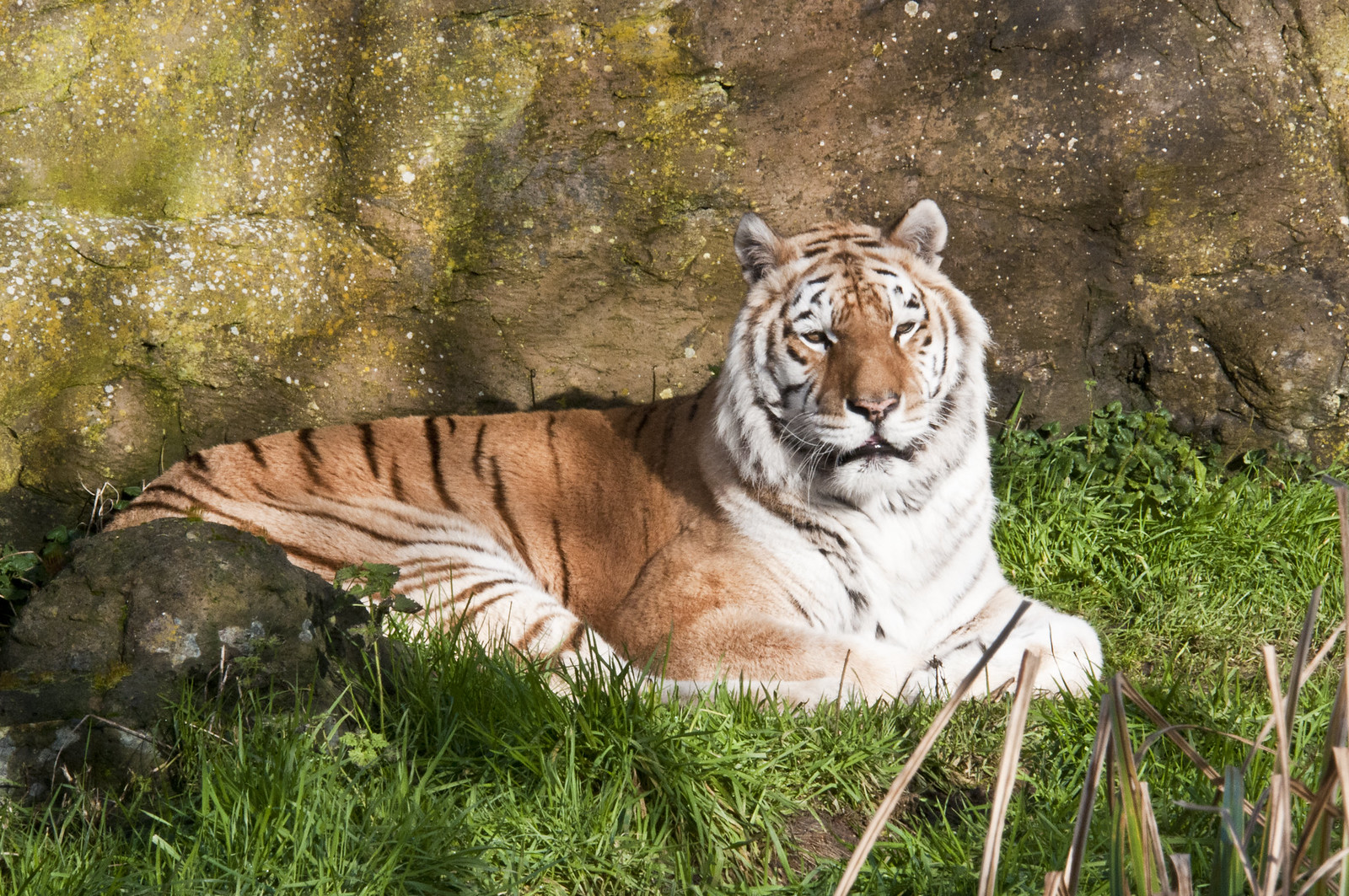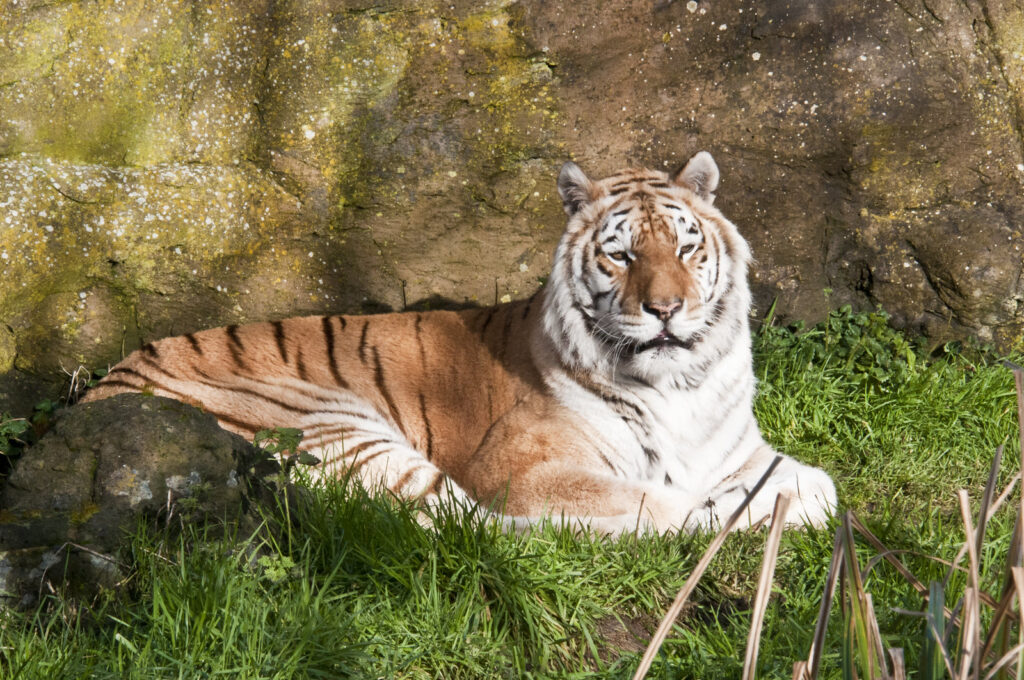 The sanctuary is home to seven tigers, one from another zoo and six ex-circus performing animals. The trust funds conservation projects of varying exoticism, from lemurs in Madagascar to the reddish buff moth, which is only found in the UK on the Isle of Wight.
---
More information
For other fantastic family days out on the Isle of Wight, consider heading to Brading Roman Villa or Dinosaur Isle.
More information on all attractions can be found in Mark Rowe's guide: