Robin McKelvie bares all in this inside guide to Estonian sauna etiquette.
The sauna and the traditions that swirl around it are inexorably woven into the heritage, heart and very soul of Estonia. So much so that 2023 has been designated the official Year of the Sauna. Armed with a little knowledge about the importance of tradition in saunas – and the all-important Estonian sauna etiquette – you can fully embrace the life-affirming sauna experience.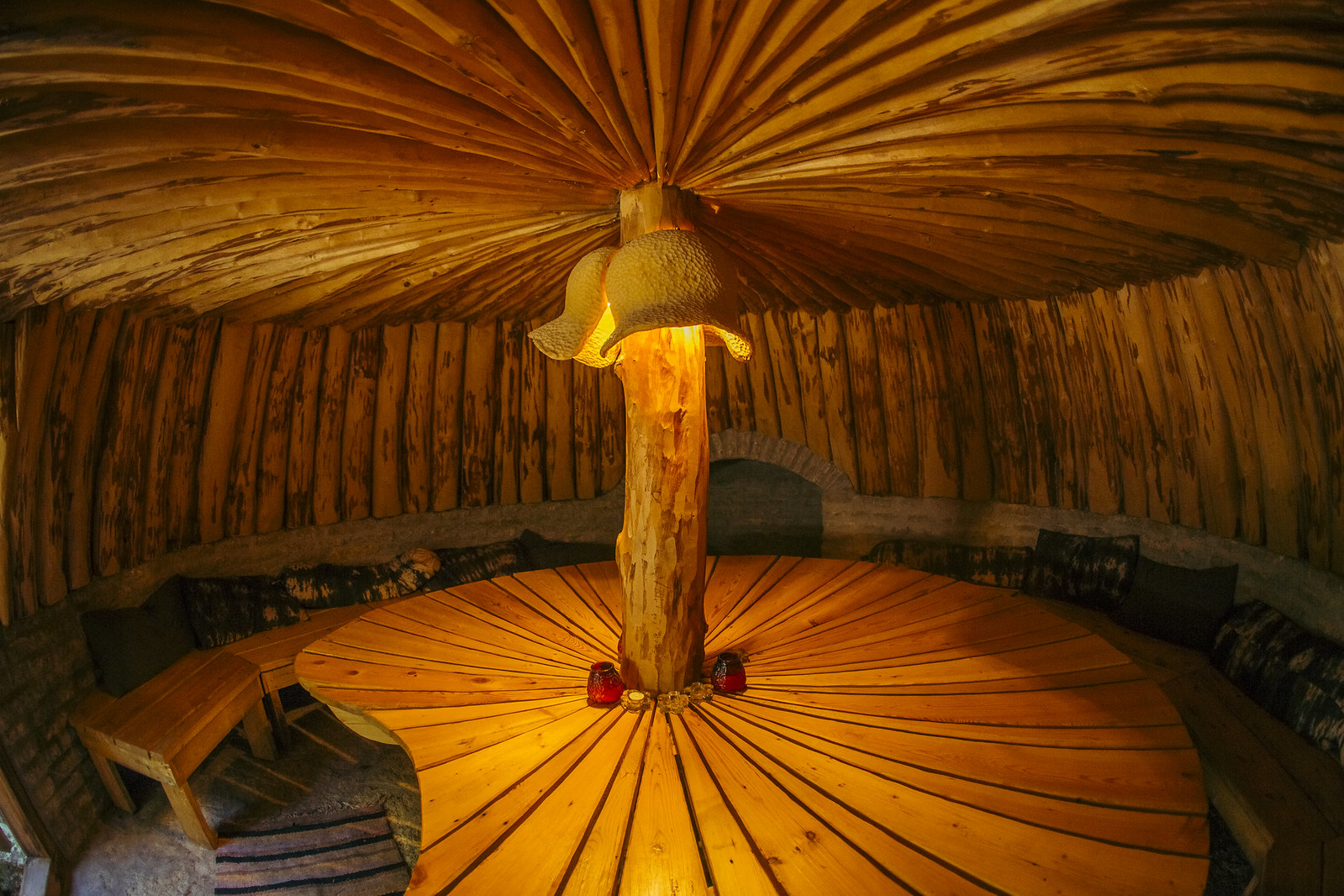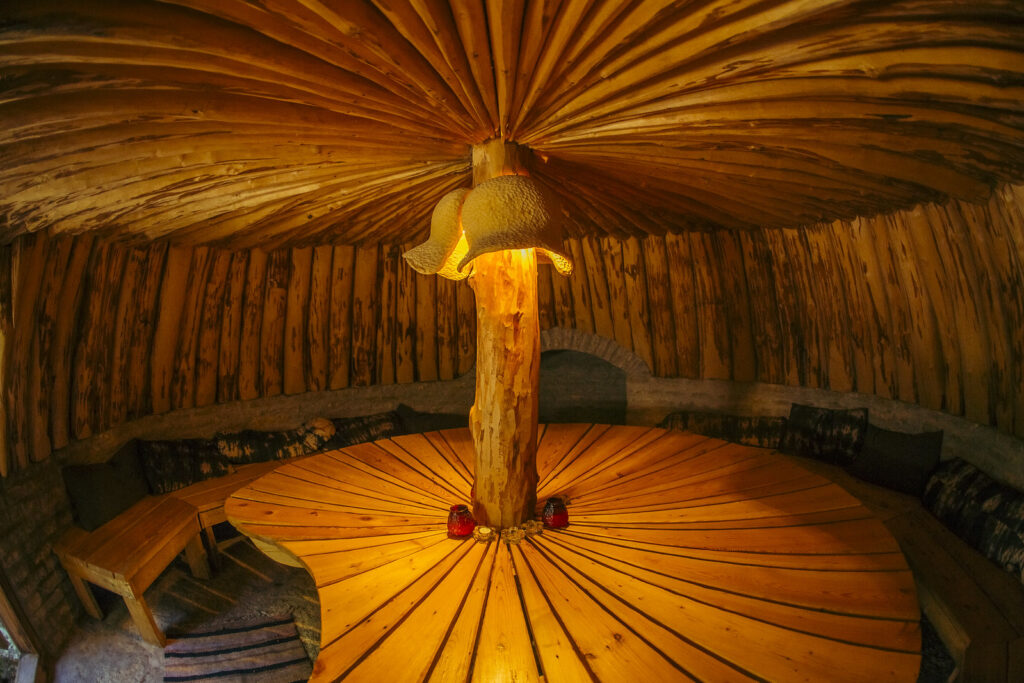 History
Estonian sauna culture has deep roots: the first written records date back to the 13th century. Estonian saunas come in various types. There are classic, steam and infrared saunas similar to what you'll find in hotels and gyms around the world. Then there are the more traditional wooden stand-alone saunas outdoors and also the smoke saunas we'll come to later.
Estonian saunas also come in all shapes and sizes: saunas in private homes (from apartments to grand country cottages) and public saunas, on to wellness spas with sauna rituals. There are even stories of Estonian saunas setting sail on boats, tucked up in a barrel and reinventing a fire truck.
Culture
At their heart, Estonian saunas all share an ethos that is based around a healthy, close-to-nature experience that is best enjoyed with friends. Families and friends bond at weekends over sauna culture and a highlight of a visit to someone's home is when they announce "panen sauna kütte," which translates as "I'll heat up the sauna." Whether you're looking to explore the countryside, or searching for things to do in Tallinn, no trip to Estonia is complete without a visit to a sauna.
Sauna etiquette
What differentiates Estonian saunas for the user are how far down the traditional route they go. You might be surprised to be accosted with birch in a five star hotel after a gym session, but it would be rude not to be 'whisked' by your friends in a more social and rustic rural sauna. The English translation suggests you're whacked with 'branches', but in reality it's more of a gentle exfoliation with a bunch of wood and leaves that is called a 'viht'. It's no gimmick as it's said to be great for the circulation.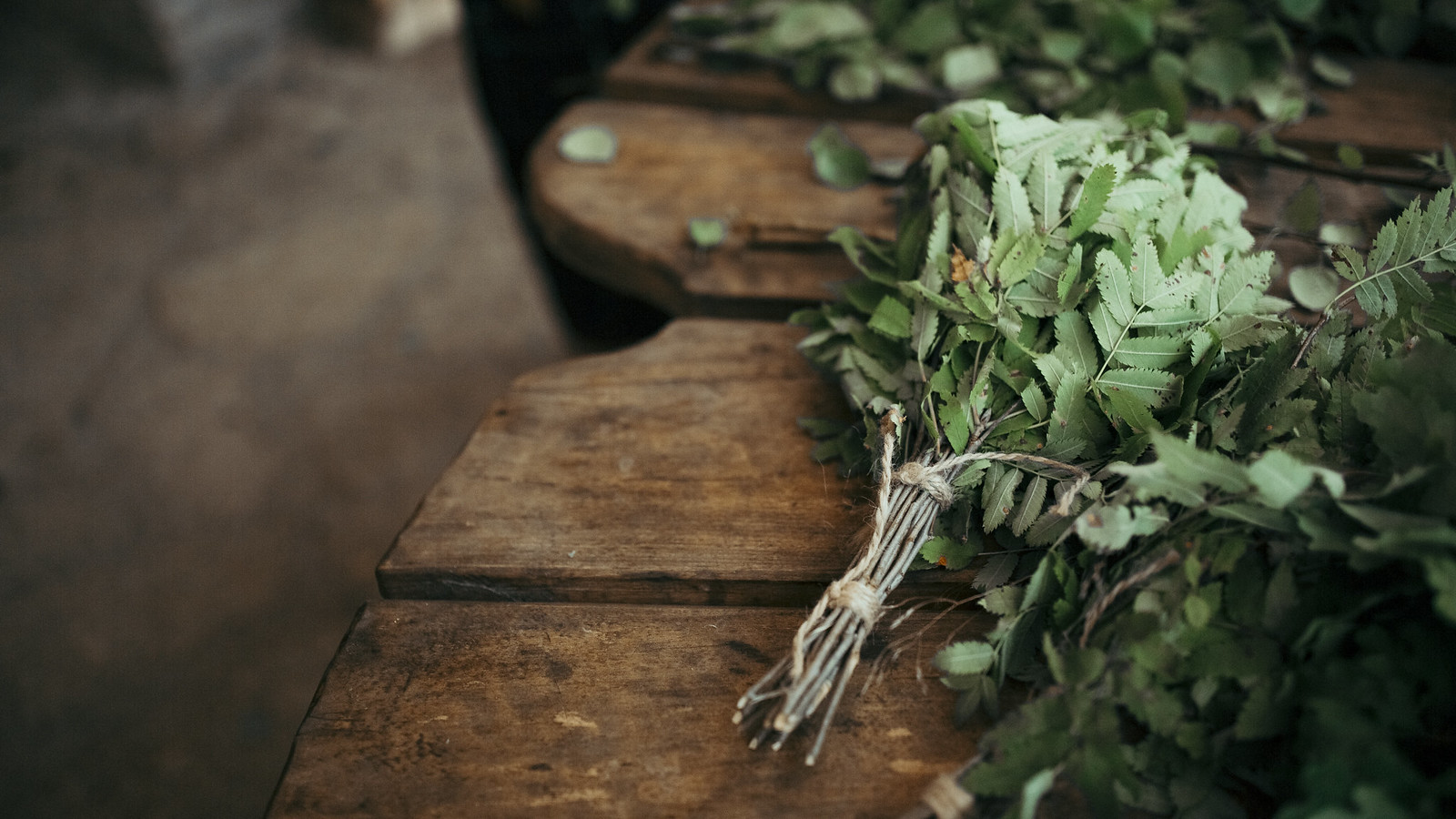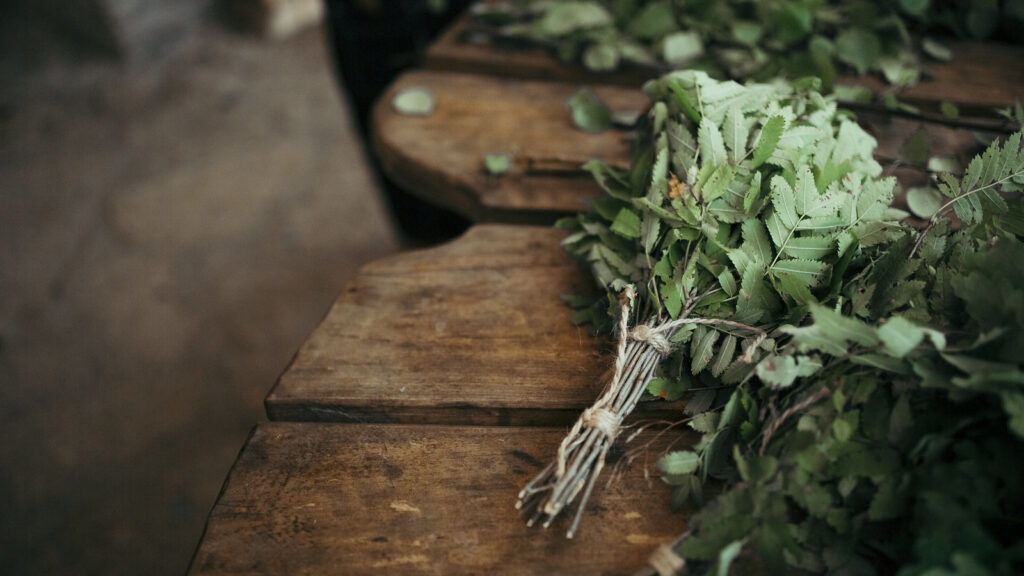 If your spa companions are really going for it, you can be smeared in honey too. One mistake to avoid is leaving the door open – even a little – and letting the precious heat out, even if it's just for a quick chat. It's a major sauna etiquette faux pas, so always close the door straight away.
Another aspect that first timers are sometimes unsure about is nudity. I admit to having felt a little uneasy on my first Estonian trip, but it was actually quite liberating and perfectly natural when I joined the rest of my naked new pals in a rural sauna. The simple rule of thumb is to always check the set up when you're booking, or arranging a visit. Some saunas are single sex, whilst others welcome both men and women.
Sauna time is quality time
A key part of Estonian sauna etiquette and culture is realising it's not just a case of popping in for five minutes. Sauna time in Estonia is quality time – Estonians tend to come in and out of the sauna numerous times (with a shower or a dip in an ice hole if you're lucky, or a break to appreciate nature.) People believe that this hot and cold rotation has lasting health benefits.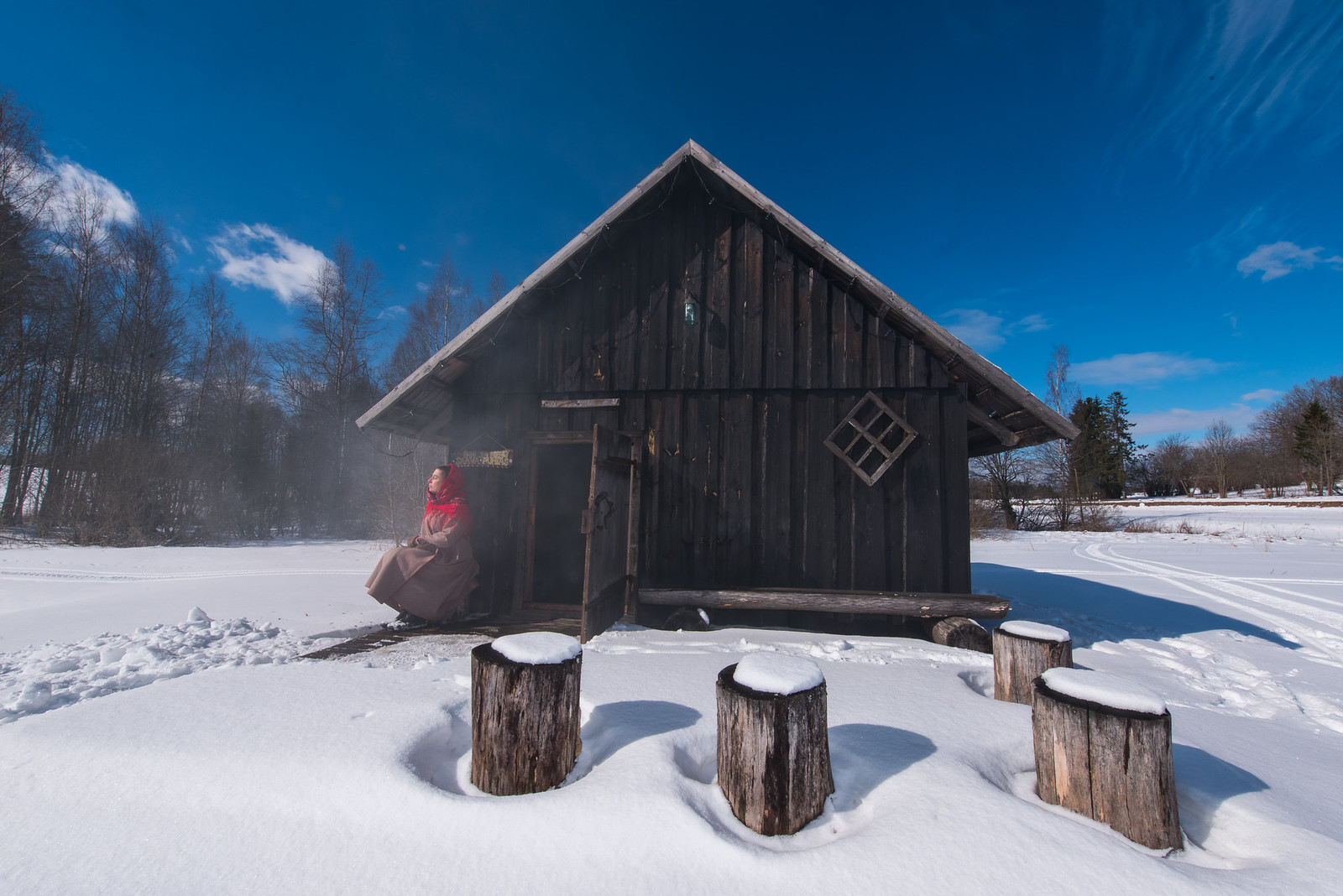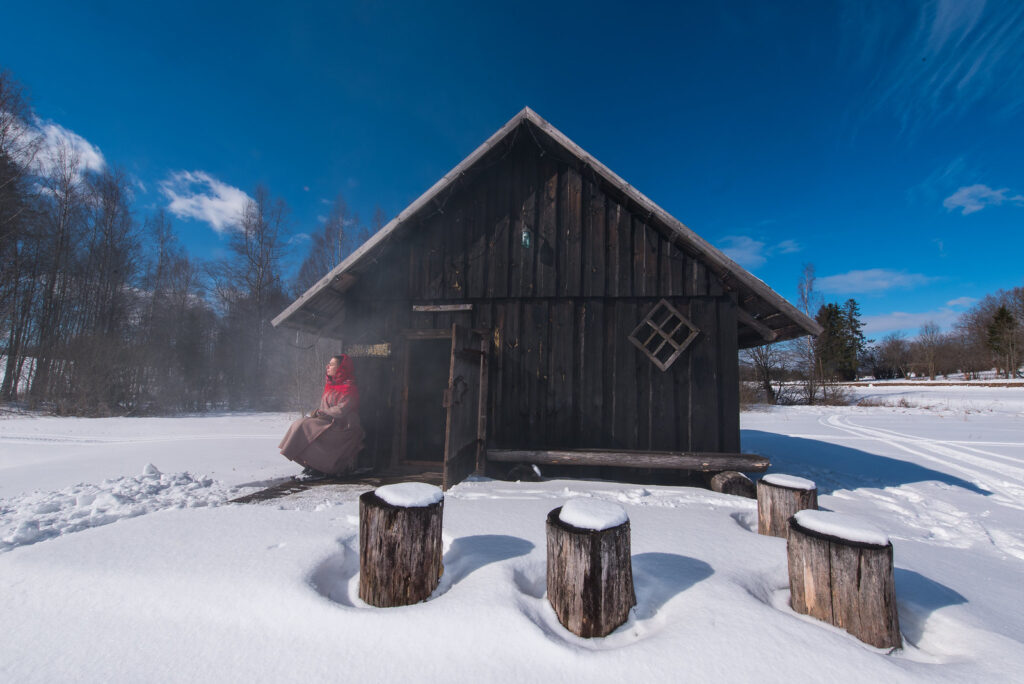 Depending on the setting, these breaks can involve snacks and drinks too. People not only meet old and new friends here, but saunas are even used for relaxed business meetings.
Sauna marathons
SaunafEST
Estonia's sauna marathons began in February with the European Sauna Marathon in Otepää, where over 1000 people took part! Throughout the year, many regions across the country will host their own marathon.
The next one to put in your diary is SaunafEST – Estonia's ultimate sauna party, held at Onion Lake in Sibulatee on March 11th. Only one hundred people will be allowed on the course at one time, meaning fewer queues, a more tranquil experience and prizes for almost every entrant!
The event will start at 12 noon and finish at 7pm. If the weather is good (and you're feeling brave enough), attendees will also have the opportunity to jump into the ice hole at end of the festivities. You can participate in teams of two to five people, providing you pre-register.
For the latest information on the Year of the Sauna events, check out these listings here: www.sauna2023.ee.
Types of sauna
Smoke saunas
Estonia's smoke saunas are distinct enough to be recognised by UNESCO's list of 'Intangible Cultural Heritage' for their cultural importance. This sauna has no chimney, with smoke circulating around until let out via a hatch or window.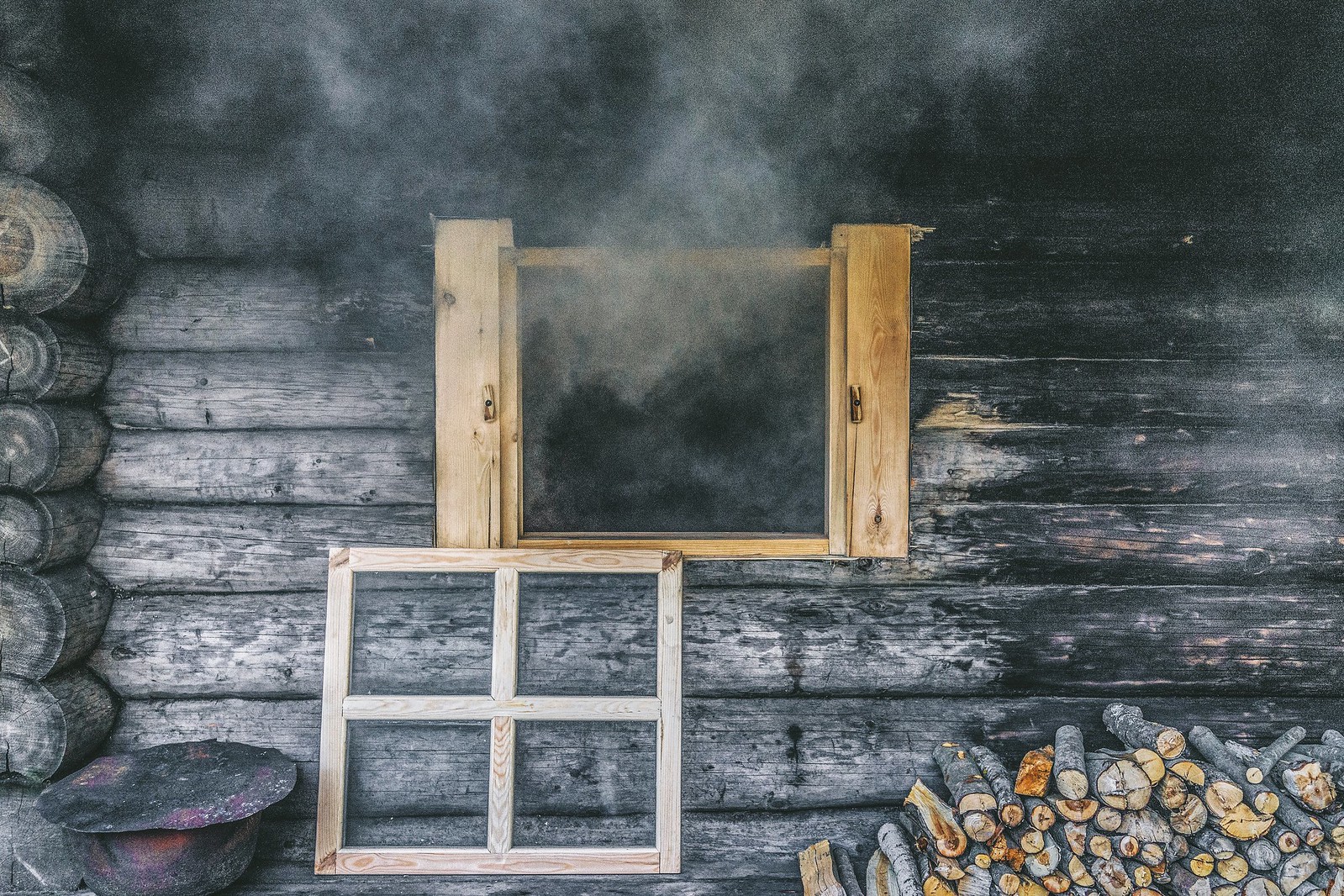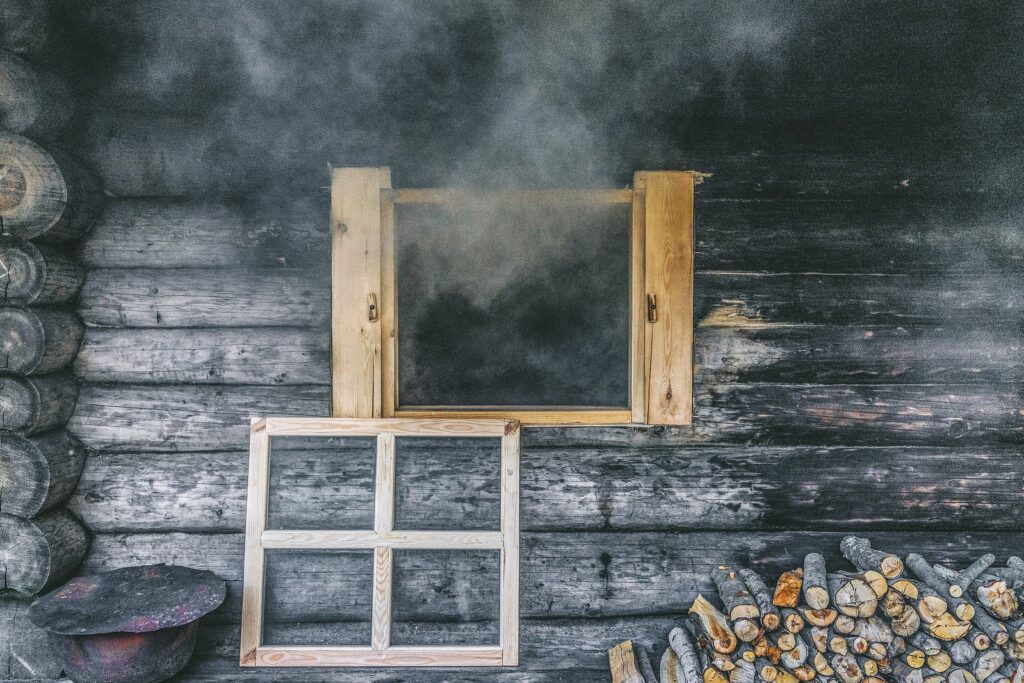 You heat up together, then water is hurled on the hot stones to generate steam and the sauna experience really begins. It's said to cleanse and refresh the body, and even the soul. It's a ritual that some families still hold dear and enjoy together as a celebration that bonds generations together. Old skills are shared and passed down to new custodians.
Scandinavian-style saunas
Scandinavian-style saunas are more prevalent these days in Estonia, but if you get the chance to try one of the smoke saunas in the southeast Võromaa region, then take it.
It's hard to have a bad experience in a country that loves its saunas more than any other I've been too, especially in this dedicated, seriously relaxed, Year of the Sauna.
The Best Places to Practice Your Estonian Sauna Etiquette
Vōromaa – Try a traditional smoke sauna at Mooska, where a session lasts at least three hours and includes two whisks – bunches of leafy birch twigs – hand-made salt scrubs, sauna honey and herbal tea.
Tallinn – Tallinn's Iglupark has several igloo-style saunas (beloved by the Beckhams, Guy Ritchie and Gordon Ramsey, who have installed similar designs in the UK homes). Hire a pod with friends and relax with a view of the Baltic Sea. Alternatively, check out the chocolate retreat at the Hotel Telegraaf Spa.
Pärnu – Opening its first mud baths in 1838, Pärnu is known for its romantic wooden villas and beautiful beaches. Try the 'Journey to the Land of the Morning Sun' treatment at the Hedon Spa Hotel. This 80-minute age-defying beauty facial uses a combination of 50 lifting massage movements carried out with the aid of a jade ridoki roller.
Muhu Island – Located in the West Estonian archipelago in the Baltic Sea, Pädaste Manor offers treatments centred around the harmony and revitalization of the senses. A favourite is Pädaste's warm stone massage, which starts at £130 for a 75-minute treatment.
Saaremaa – Nicknamed 'Spa-remaa' due to its density of spas per capita, Estonia's largest island is a hub of wellness and spa experiences and part of the UNESCO Biosphere Reserve. Try the red algae wrap, followed by fabulous sea-view dining at GOSPA.
For those interested in gaining a deeper knowledge of Estonian saunas, it is also possible to take part in guided sauna rituals. These sessions take place in fifteen spas throughout the country, and offer visitors a range of experiences based on aroma, salt, steam and sound therapy.
---
More information
This project is in co-operation with Visit Estonia and funded by the European Union European Regional Development Fund. You can find out more about the Year of the Sauna at www.sauna2023.ee.
For more information, you can also see Neil Taylor's guide to Estonia: