Like any seaside, the beach and its activities are only half of the picture. Under the water is an entire world, which is teeming with life, hiding forgotten stories, and begging our assistance (to survive our excesses). The inherent difficulties of diving (limited air, visibility and warmth) tend to make us more aware of our reliance on the ecosystems we must preserve to survive on this planet. Istria is a good place to explore and learn to respect the relationship between those limits and the freedoms that the sea can offer (weightlessness, omnidirectional movement, calmness). This is because Adriatic waters are warm enough and calm enough, with little significant tidal difference, to make it a good introduction to diving.
Istria's accessibility from western Europe, and particularly for landlocked Austrians and Swiss, makes it a popular destination not only for sunbathing but also for diving, and it is well served by diving centres. It's also really easy to find a yacht or catamaran charter in Croatia, to get you to the best diving spots easily. 
Istria's inviting warm Adriatic waters hold a diverse range of wildlife and sites, which have not yet suffered total divers' bleach, especially prevalent elsewhere in the Mediterranean, where the coral and sandy beds of the sea have been scraped by fins, overfishing and debris. In addition, Istria has the second-greatest abundance of wrecks for diving (Vis near Split, in Dalmatian Croatia, has the most), most dating from World Wars I and II, including two of Croatia's top-three largest shipwrecks.
The diving season can start as early as Easter, although temperatures will only be around 10–16°C. Water temperatures average 21–29°C at the surface in the summer, and 7–10°C in the winter. At 20–30m the water temperature remains a constant 16– 19°C from the summer until the end of the diving season in November. Visibility is best in spring, autumn and winter, when summer plankton and spawning algae clouds are completely absent. The range of underwater flora and fauna (including bottlenose dolphins, seahorses and turtles) is immense.
This article lists eight of the best dive sitesaround the peninsula, most of which are accessible to recently qualified open-water-certified divers, with a few requiring more advanced skills for you to aim towards while improving your diving.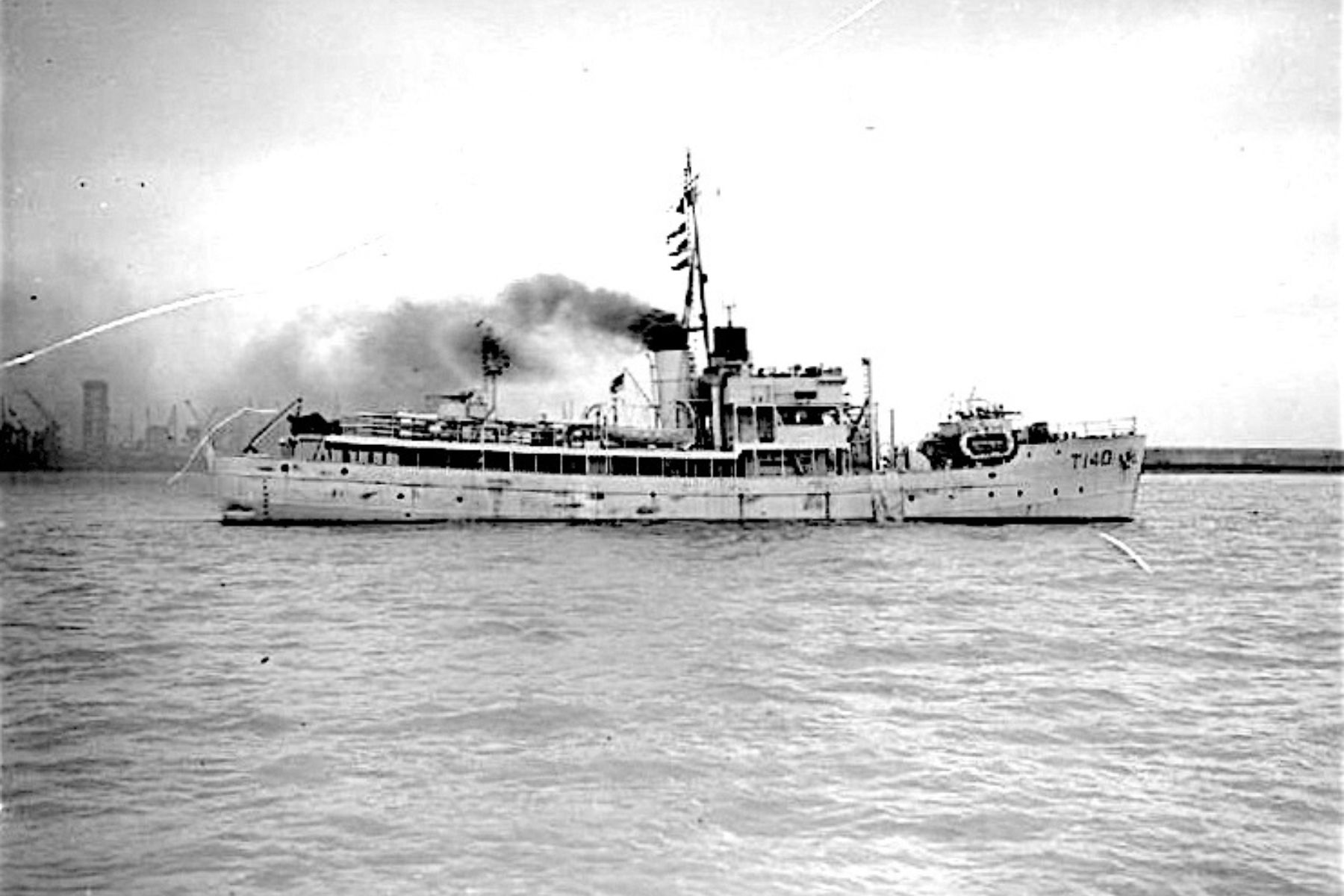 HMS Coriolanus
Interestingly, German guidebooks on this wreck site describe the Coriolanus as a radio-monitoring ship, while British and Croatian descriptions of it state it was a minesweeper, and some hint that it was a 'spy' ship. Clearly a trip to the British National Archives is in order to get to the bottom of this story. Nonetheless, it was sunk on 5 May 1945 when it hit a floating mine, which had been laid as part of the German defence line.
Although visibility is low to moderate during the main dive season, on a good day, the top of the wreck can be seen from the surface. The wreck is largely uncluttered by fishing nets and it's possible to dive the entire outside of the Coriolanus in a 25-minute bottom time, so it makes quite a good introduction to wreck diving.
Overall, the wreck is in relatively good condition, save for the mine explosion hole in its starboard side, and its missing mast and bridge, which were possibly mined after it was sunk so that it would not snag sea traffic. Two mounts with 20mm Oerlikon guns are aft, and one is on the stern of the upper deck. It also carried a 12lb anti-aircraft gun. It is thickly encrusted with shells and coral, and the roof of its mid-deck has caved in. Entry into the wreck is for professionally qualified technical divers only.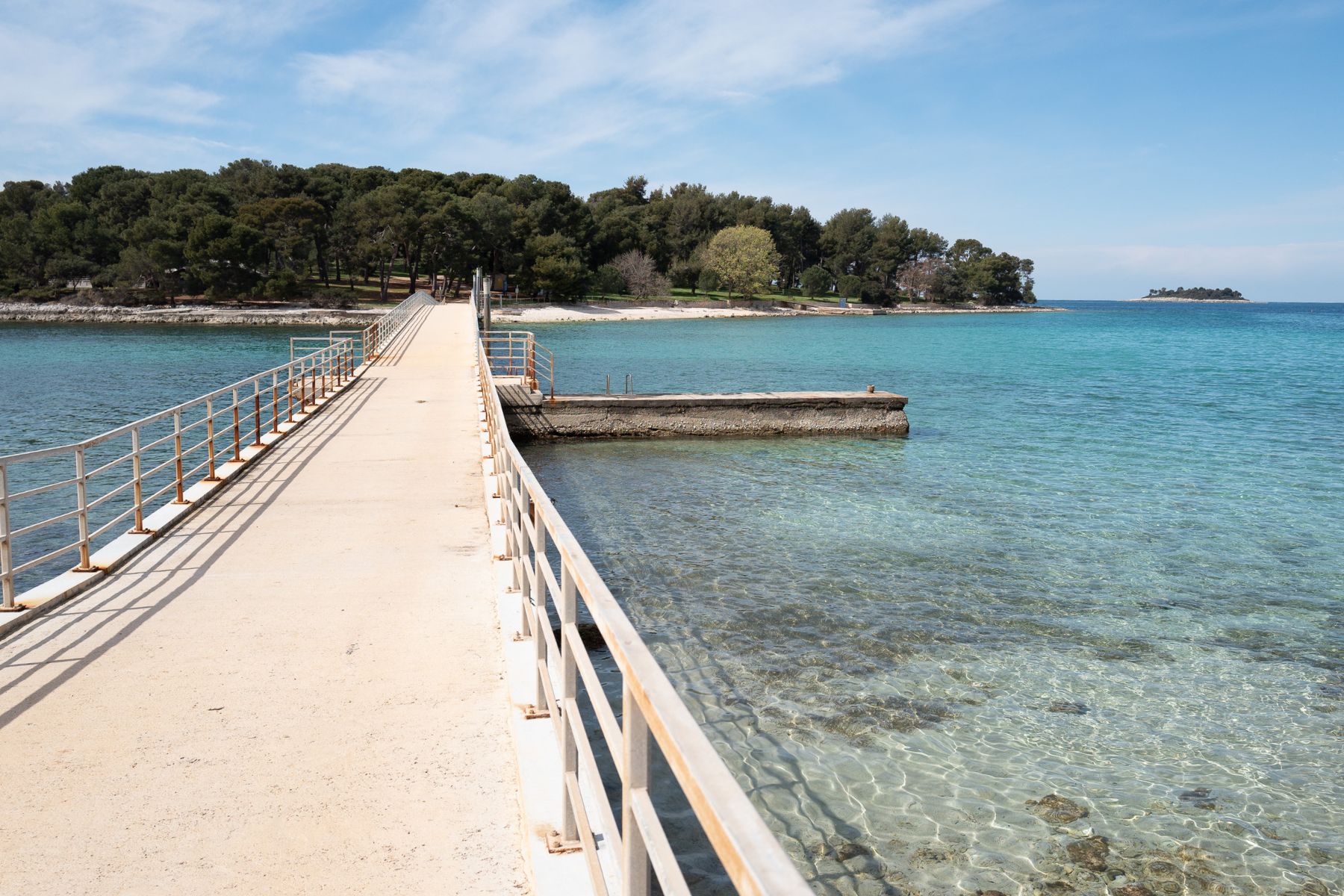 Koversada Wall
The Limski kanal itself is out of bounds for swimmers and divers and is home to the greatly sought-after Limski oysters. Being so close to protected waters, Koversada wall, which lies just below the nudist camp of the same name, is rich with yellow and white Gorgonian sea whips, various sponges and moss animals (bryozoa). Fish include most of those you'll have for lunch, including John Dory, octopus and scorpionfish. At shallower depths, seahorses have also been seen.
This dive is a good introduction to deep and multi-level diving. The wall is a sheer drop for the first 13m, and then slopes gently to a depth of 30m. Three small caves at 8m, 6m and 5m hide those creatures preferring less light, such as lobsters, conger eels and brittle stars. On the south side of the mouth to the kanal is Saline wall and a wreck(of a small tourist boat), which are equally rich in flora and fauna, but require a little more navigational skill to dive.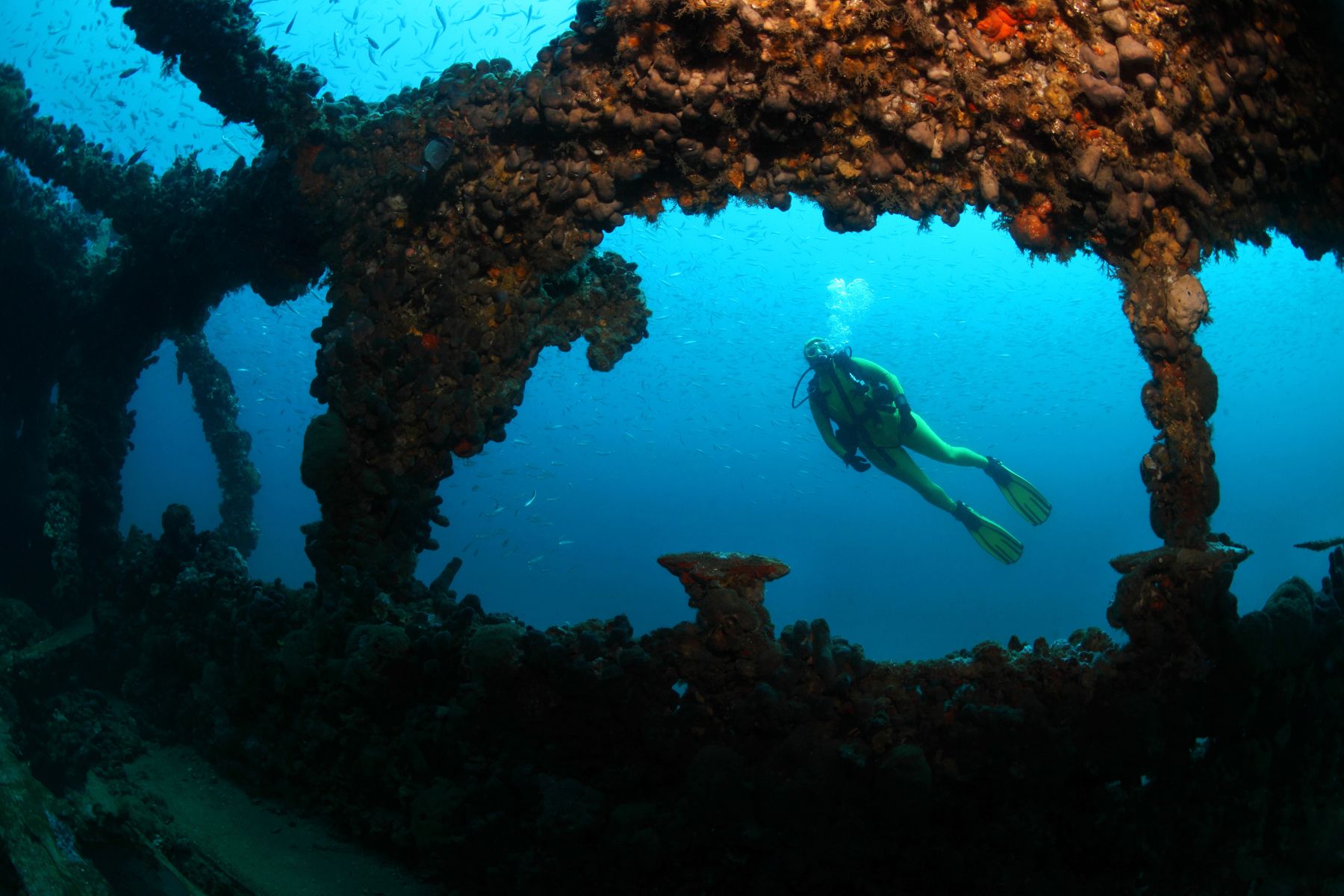 Baron Gautsch
Built in Scotland's Dundee shipyard by Gourlay Brothers & Co, this Austro- Hungarian passenger steamship was launched in 1908 and became the pride of the Austro-Hungarian shipping fleet Austrian Lloyd (today's Italia Marittima) based in Trieste. It sailed the Trieste–Kotor route (in Montenegro), and was leased by the Austro-Hungarian navy in World War I to transport military personnel to Kotor. On a return trip on 13 August 1914, laden with civilian passengers and refugees, the ship hit a mine and sank west of the Brijuni Islands.
Accusations were levelled against the crew for mismanagement (including lifejackets locked away to prevent third-class passengers using them to sleep on), and Austrian Lloyd was sued in the Viennese courts by dependants. Riots in Vienna in 1925 torched the courthouse records of the case, and later in 1939 the offices of the defending lawyer Dr Shapiro, who was Jewish, were ransacked in pogroms. As a result the only remaining official record of the event lies in Rovinj's city archives.
The wreck is a war grave, and has been looted extensively in previous years. After more than 100 years, the wreck today is quite decayed but the overall structure retains its shape. The wreck is marked by a buoy and, as visibility can be low, descent and decompression is by the buoy line. This can get busy in the summer. A double wreck-dive trip to this and to the nearby torpedo boat Guiseppe Dezza is offered by Starfish Dive Centre.
Further information on the Baron Gautsch can be found at the Adventure Dives page on the wreck.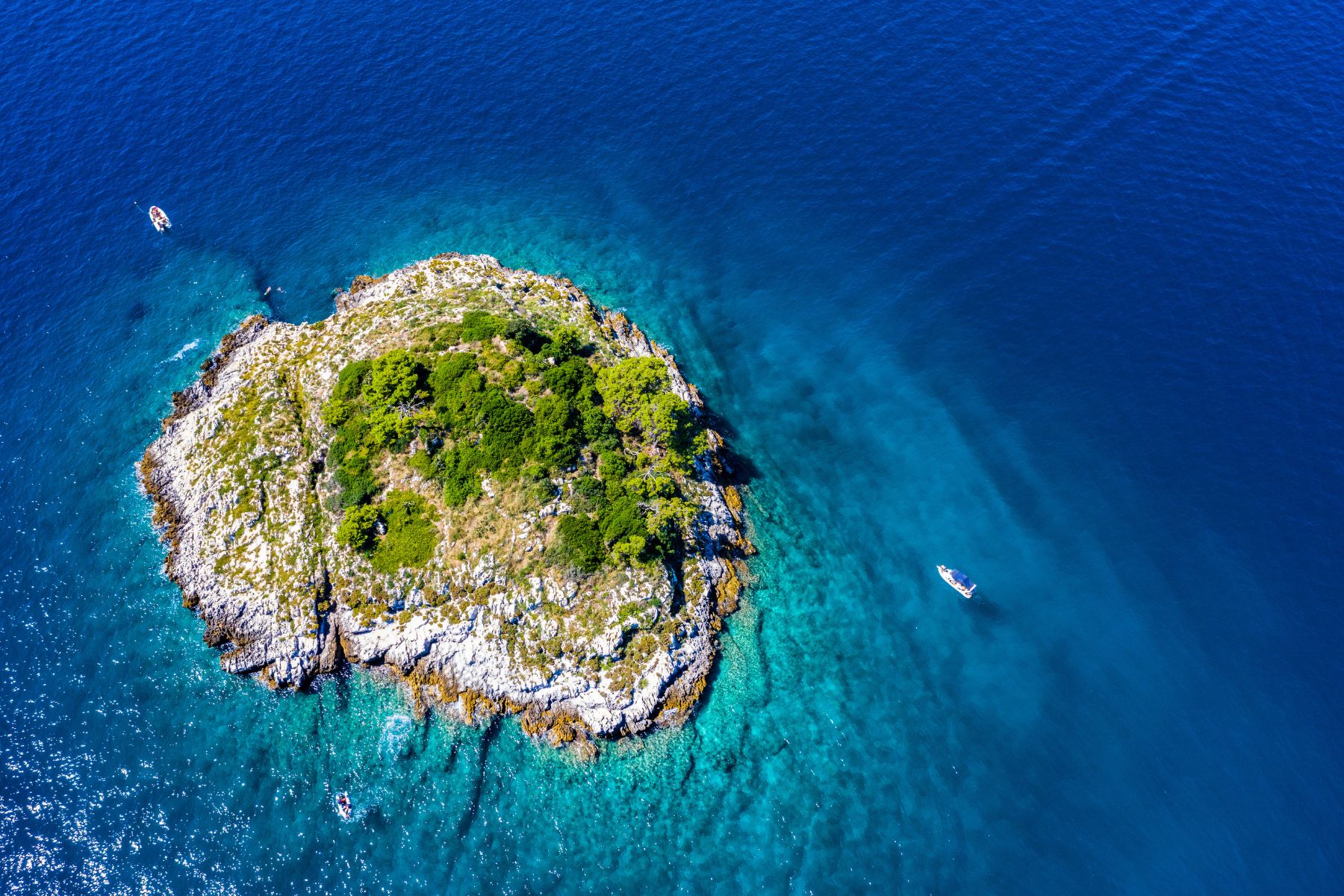 Banjole Špilka Cave
This dive is around and beneath a small islet, where three tunnel formations can be dived. The entrance of the shallowest and largest lies at 6m, and emerges after 30m into a crater in the centre of the islet where you can surface into sunlight. This effect lights up the bottom of the seabed below and gives an obvious area to dive towards, making it an excellent introduction to diving with overhead cover.
On exiting the first tunnel, and keeping the islet on your left, head down to 13m where a second tunnel opens on to two galleries with small openings to the sea overhead. A little further along the islet is a third short tunnel. The islet reef continues westward, where at 30m larger shoals of fish can be found and the occasional John Dory. The caves themselves are home to various sponges and sometimes bright red-orange scorpionfish or lurking conger eels.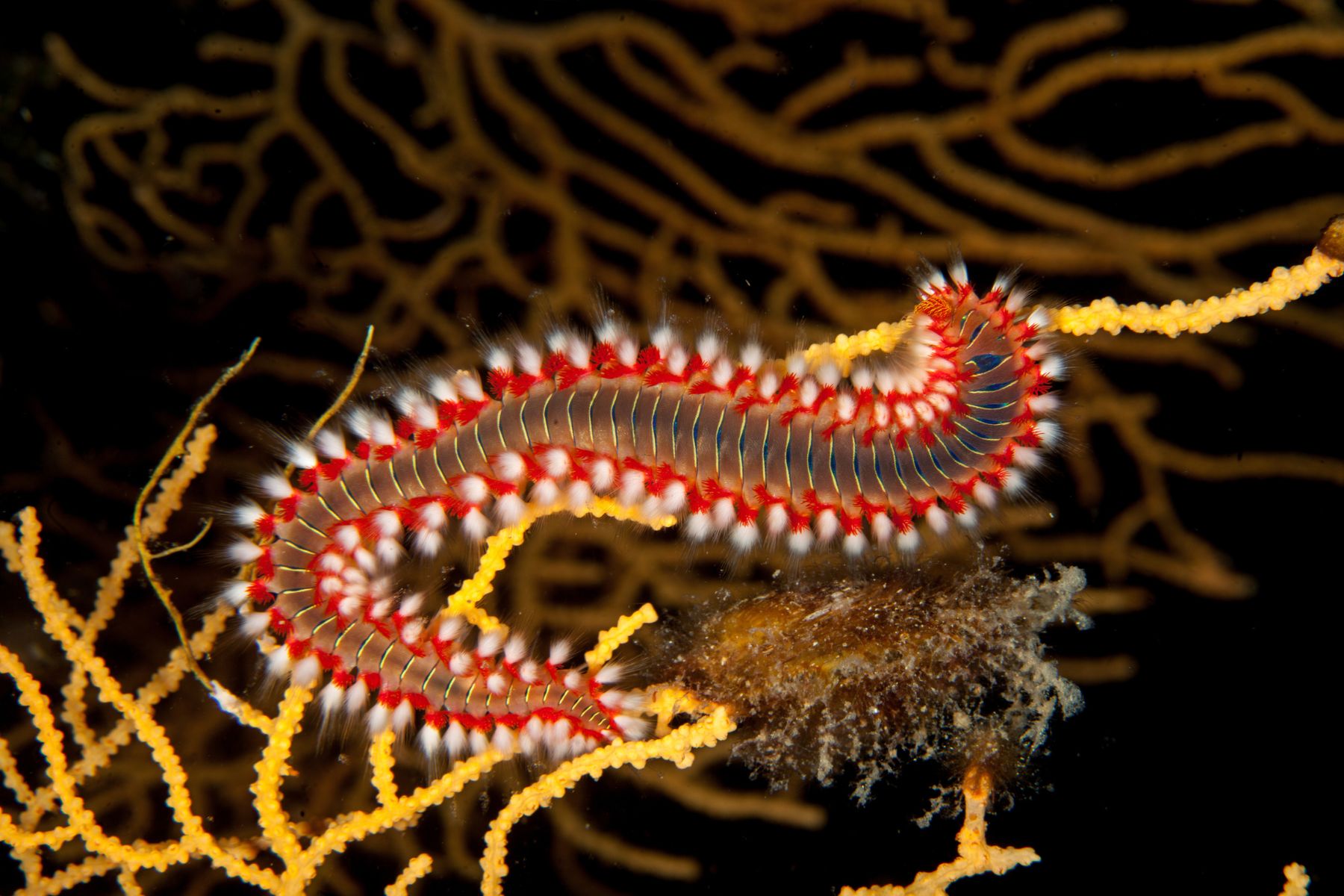 Rt Peneda, Brijuni National Park
It is worth making the extra trip to dive at this site, as it is the only place where diving is allowed around the Brijuni Islands National Park. Rt Peneda has one of Istria's nine 19th-century lighthouses, which can be viewed at the end of the 15-minute boat ride from Puntižela Dive Centre.
Being in the national park, the water here is spectacularly clear and clean, evidenced by the meadows of Neptune grass and the abundance of fish and nudibranch. You should be able to spot almost all of the protected species mentioned in the guide, with the exception of the loggerhead turtle, which requires a much more distant dive.
While the site is a real paradise for underwater photographers, flash is forbidden in this underwater national park due to disturbance that flash can wreak on threatened species, especially during breeding season. As on other reefs, good buoyancy is important here to avoid killing the coral, especially the protected stony and 'black' tree coral. A night dive here is especially rewarding, revealing feeding octopi, John Dory and bearded fireworms, which can be found in abundance on the soft coral – just don't be tempted to touch their poisonous bristles.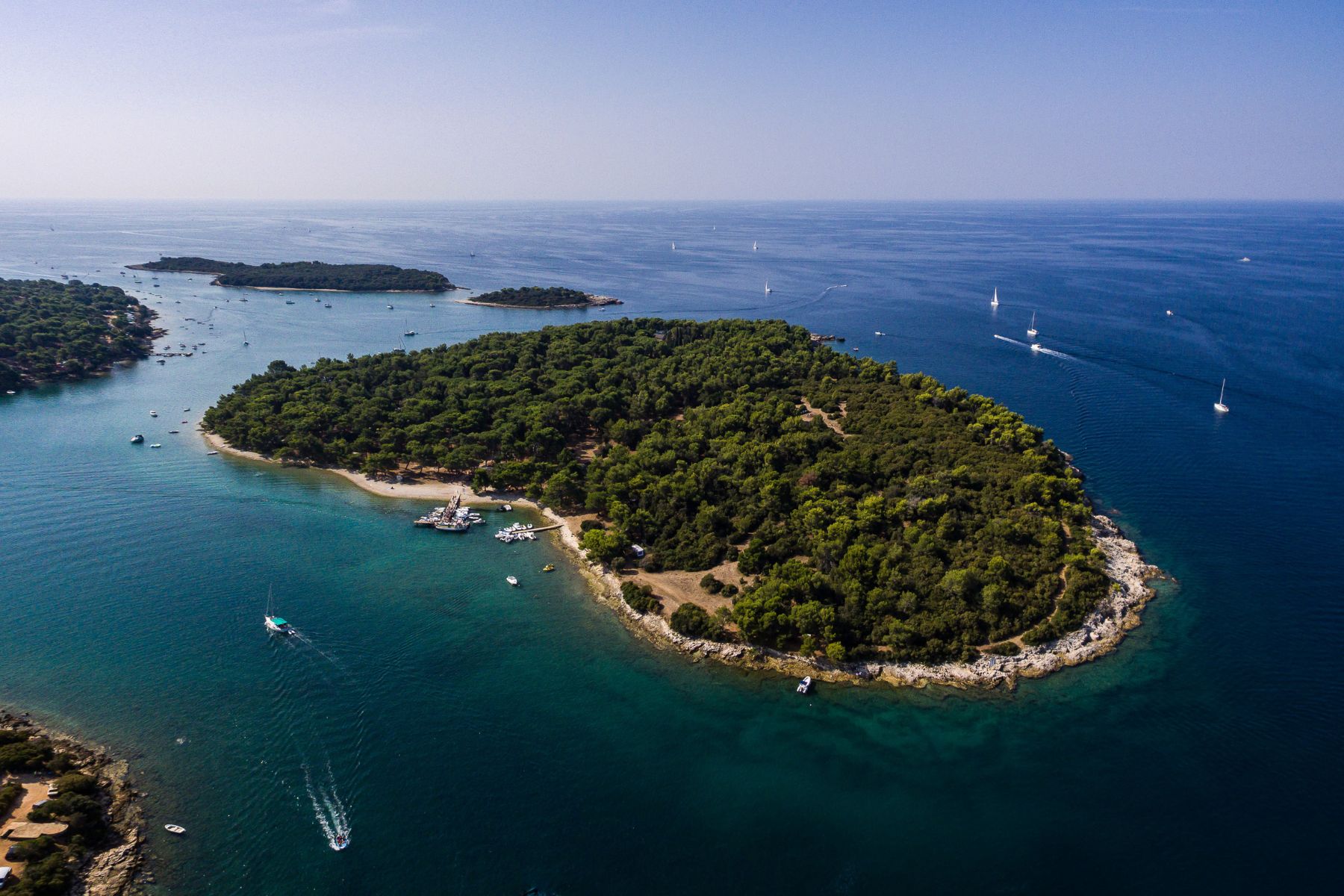 Fraškerić Island
This is a good site for beginners wishing to expand their experience with easy wide tunnels lit periodically by overhead sun shafts. The various tunnels lie between 3m and 18m and the reef itself contains numerous other small pocket caves. For many, this is one of the best dives available is Istria, especially for those interested in marine photography. The interplay of light shafts with easy-access caves hosts a wide variety of photographic subject matter in the clearer waters of the more southerly half of Istria.
The site frequently sees catshark and electric rays as well as John Dory, scorpionfish, conger eels, octopi, crabs and lobsters.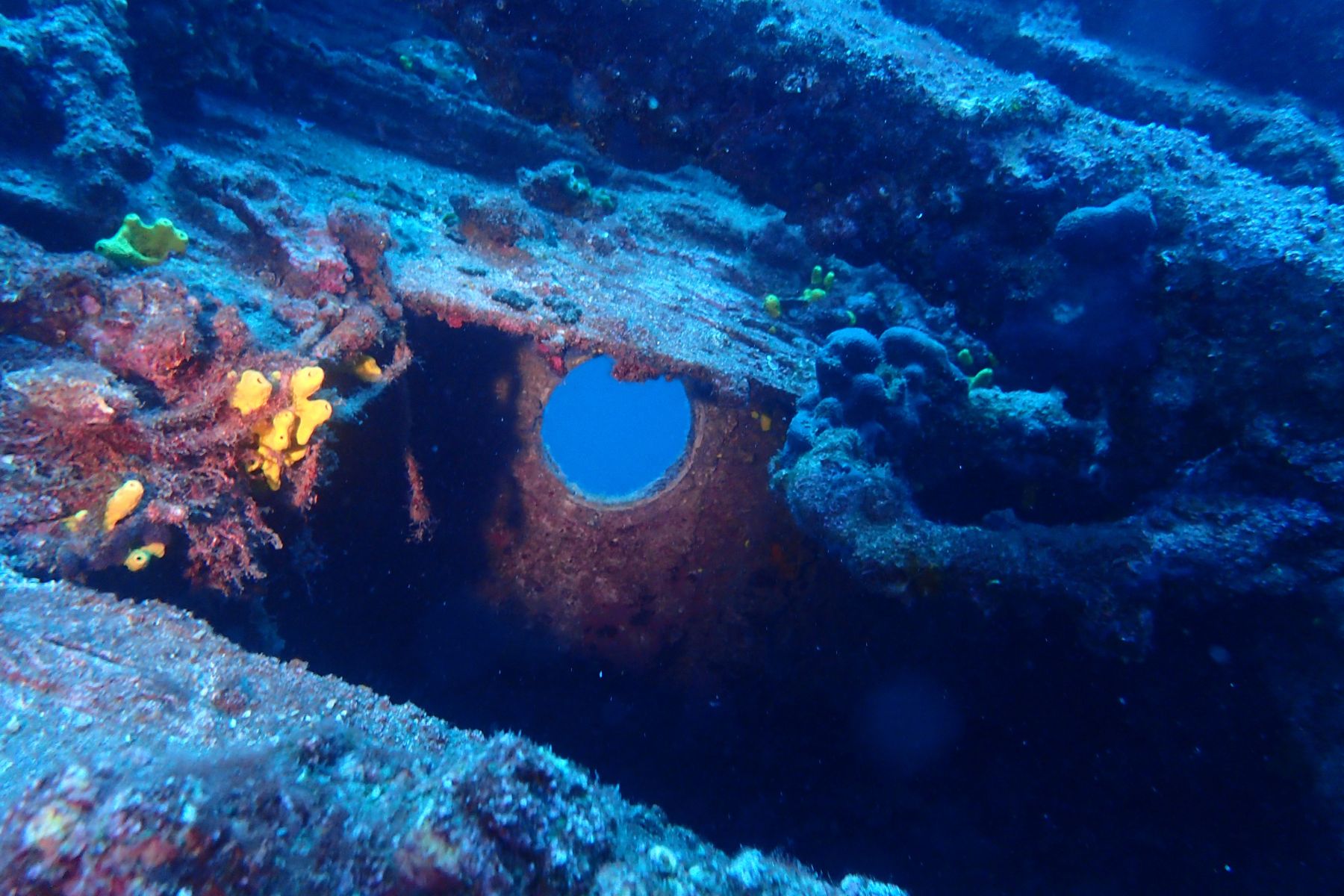 Nikolai's Cavern
Most of the east coast of Istria is characterised by a steep drop-off, which is the continuation of the Učka Mountains towering above it. There are several excellent dives along this coast, one of the best being this high-ceilinged cave, 6m in diameter and 8m in length at 24m depth.
The rough sandy floor makes it easy to navigate and the walls are bright with coral and sponges. Outside the cave, however, has even more to offer, with red Gorgonia sea whips and large deep-red hand corals and all the fish species that these attract. The drop-off south of the cave's entrance almost gives the impression of being in the tropics, if it wasn't for the slightly colder water.
Rocky Dome, a little further south, is another similar dive site. North of these dives is the shipwreck Vis, a Yugoslavian cargo ship, which hit a mine on 13 February 1946. She lies at 38–60m and is only for technical divers.
Across the strait at Rt Pecanj on Cres Island is the January 1914 wreck of the Italian cargo steamship Lina. She lies at 20–55m and is thus a possibility for advanced open-water divers.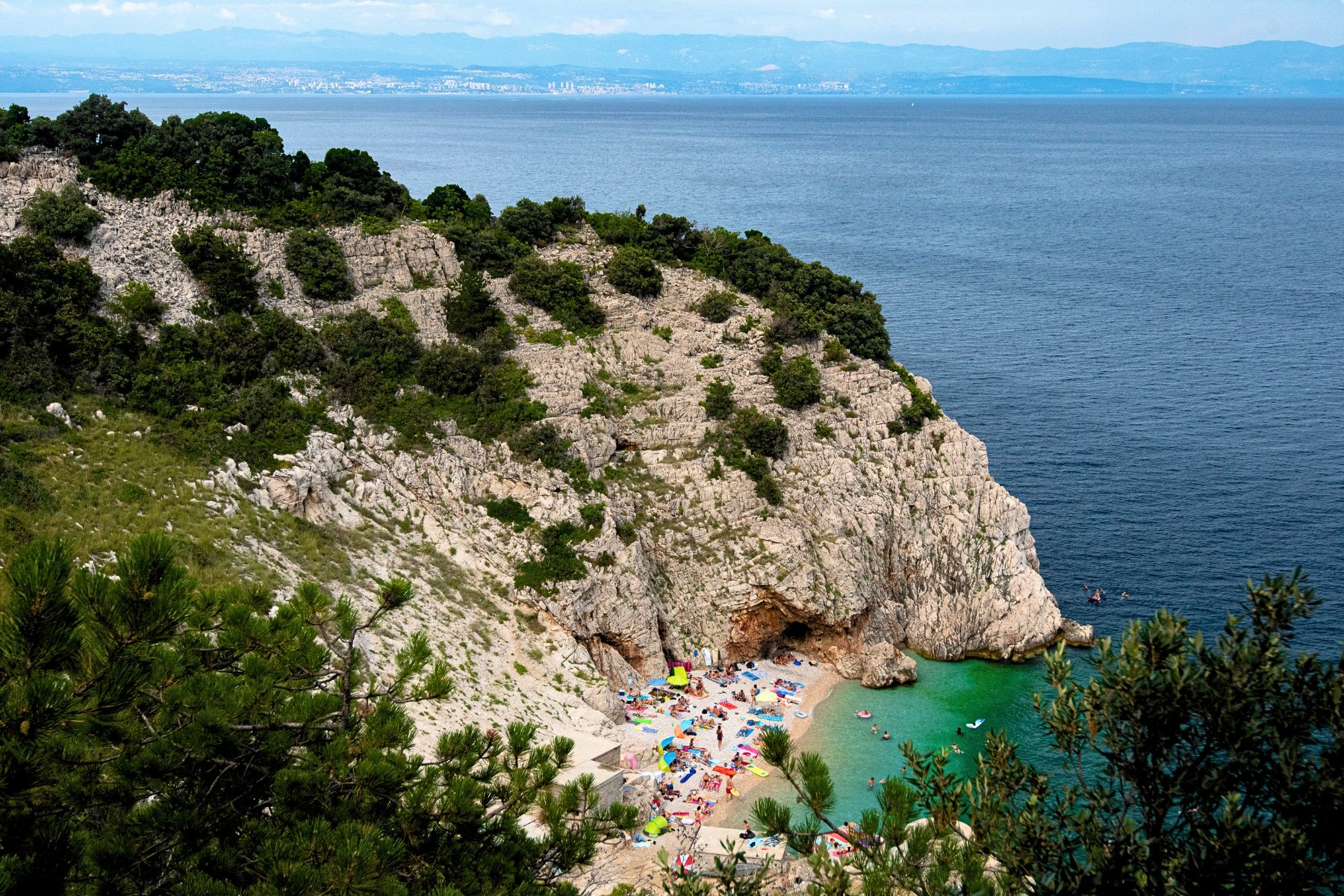 Brseč Pinnacle
This spit of sand jutting out below Brseč village shelters a small steep bay in which numerous fish gather and feed in the slight current rounding the spit. Known also as John Dory Bay, the young of this fabled fish are often seen here in the spring. In the summer the bay is known for seahorse sightings. South of the spit are a couple of car wrecks at 25m. North of the spit is a 30m-long wall, rich with anemones and sponges, with a shallow cave at the end. Below the wall is a series of small cliffs reaching down to 45m, in which hand corals, conger eels and lobsters can be seen.
Accessible by both boat and shore, a shore dive offers the opportunity to spend time among the anemones of the bay and their many electric-blue partner cleaner- shrimp (Periclimenes longicarpus).
The place to eat after the dive is at Johnson at Mošćenička Draga, or at Hotel Draga di Lovrana above Medveja. More information on where to eat is available in the guide.