Welcome to the heart of the Big Apple, where the bright lights, bustling atmosphere, and larger-than-life energy make every moment unforgettable. Times Square, the iconic hub of New York City or the "Crossroads of the World," is a great place to start exploring the city. However, if time is limited, here's a list of the best things to do in and around Times Square.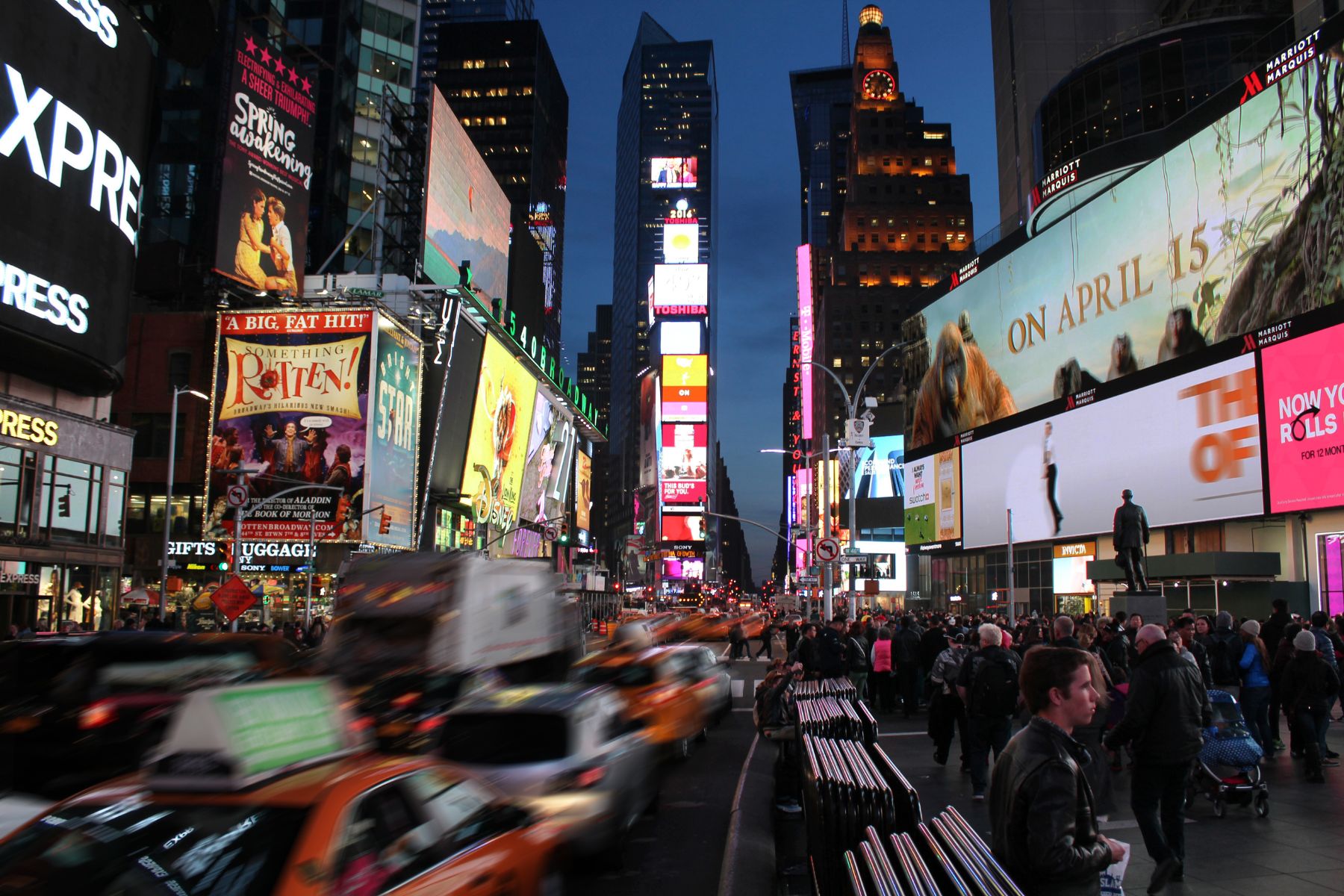 Soak In the Atmosphere
First things first, when you step into Times Square, get ready to be blown away by the electrifying atmosphere and the mesmerising display of lights.
Stroll along the famous 42nd Street, which is a big scene for street performers and a marketplace where you can shop for everything, from mind-blowing candies to designer clothes and souvenirs.
If you ever imagined yourself as a Carrie from Sex and the City rushing on the streets of New York, now is the time to grab a coffee and pretend you have a big interview you are already late for.
Hershey's Chocolate World and M&M's World
For those with a sweet tooth, Hershey's Chocolate World or the famous M&M's World is a must.
These iconic stores offer more than just candy—they offer unforgettable experiences. At Hershey's, you can even create your very own personalised candy bar, while at M&M's World, you can choose your favourite colours and messages for your M&M's.
Arcade Wonderland
If you're up for some friendly competition and arcade fun, Times Square won't disappoint. There are countless opportunities to try your hand at classic games or cutting-edge virtual reality experiences that will almost make you forget about the world outside.
Broadway Shows
The Theater District, just a stone's throw away, is home to iconic Broadway shows.
Make sure to book your tickets in advance to catch incredible performances like "The Lion King" or other Broadway classics.
And if you're craving live performances beyond Broadway, the district also offers plenty of off-Broadway shows, comedy clubs, and live music venues.
See New York from the Top of the Sky
Escape the neon lights of Times Square and make your way to the Empire State Building.
Head up to the 102nd floor for a thrilling view. Alternatively, you can book a slot on the 86th-floor deck and witness the sun rising over the city that never sleeps.
If you're looking for a different perspective, the Top of the Rock Observation Deck at Rockefeller Center is an excellent choice.
Grand Central Station
If you find yourself with extra time, we recommend a visit to the historic Grand Central Terminal.
This bustling transportation hub serves as a testament to the grandeur of New York City while offering a unique glimpse into its past.
Not only does it hold historical significance but its architecture is also a sight to behold, with gold leaf constellations across the ceiling.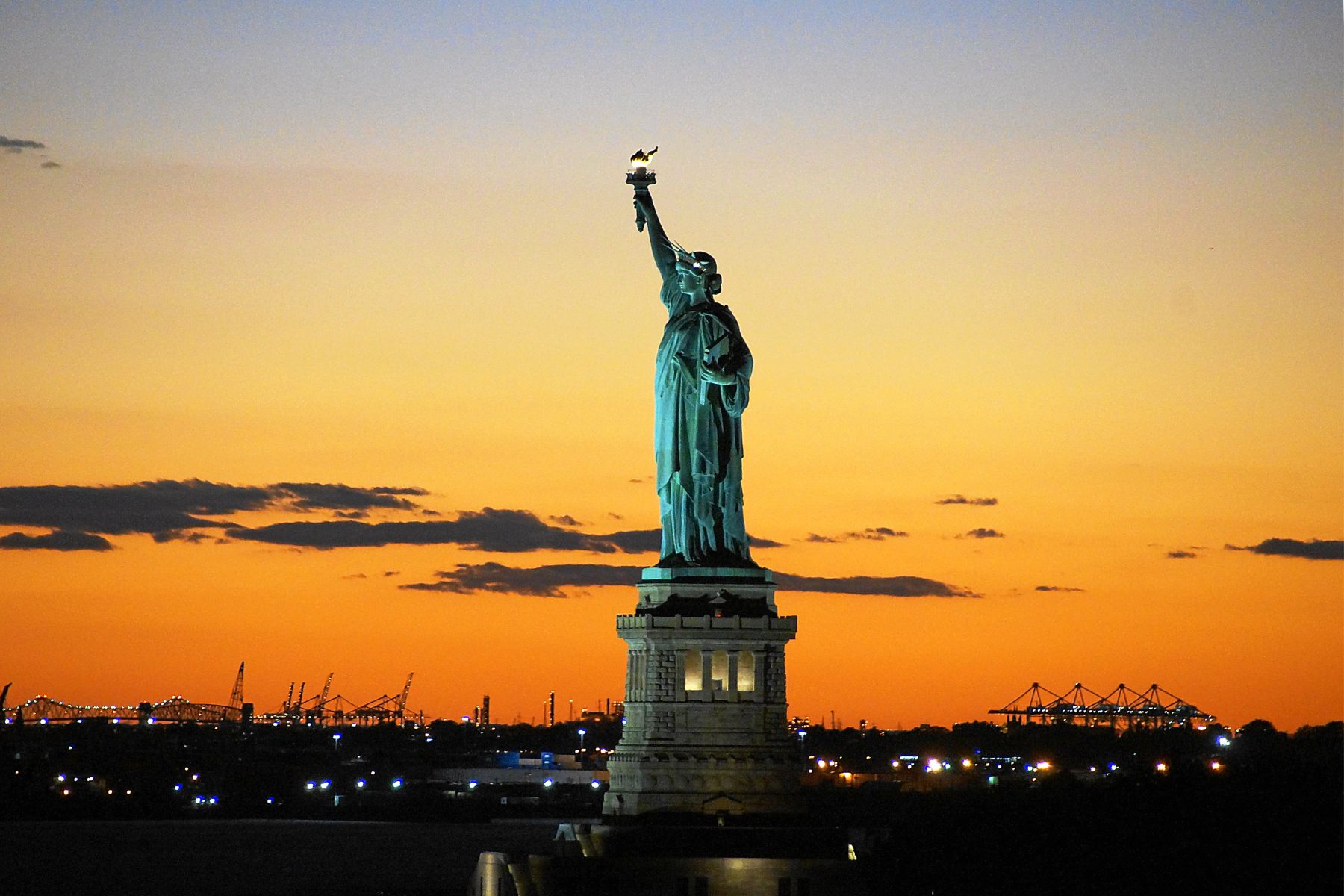 The Statue of Liberty
The Statue of Liberty and Ellis Island are two iconic attractions that are often included in every New York guide, even though they're not close to Times Square, and for good reason.
Some may argue that they are overrated, but most visitors agree that they're worth standing in line for.
Hop on a ferry from Lower Manhattan and embark on a journey that will transport you back in time. Learn about the history of immigration in the United States as you explore the museum on Ellis Island and get up close to Lady Liberty herself.
New York's Eclectic Art Scene
Lose yourself in the world of modern and contemporary art at the Museum of Modern Art (MoMA), or take a journey through thousands of years of art history at the Metropolitan Museum of Art.
These world-class museums house masterpieces like Van Gogh's "The Starry Night" and Pollock's "Autumn Rhythm (Number 30)."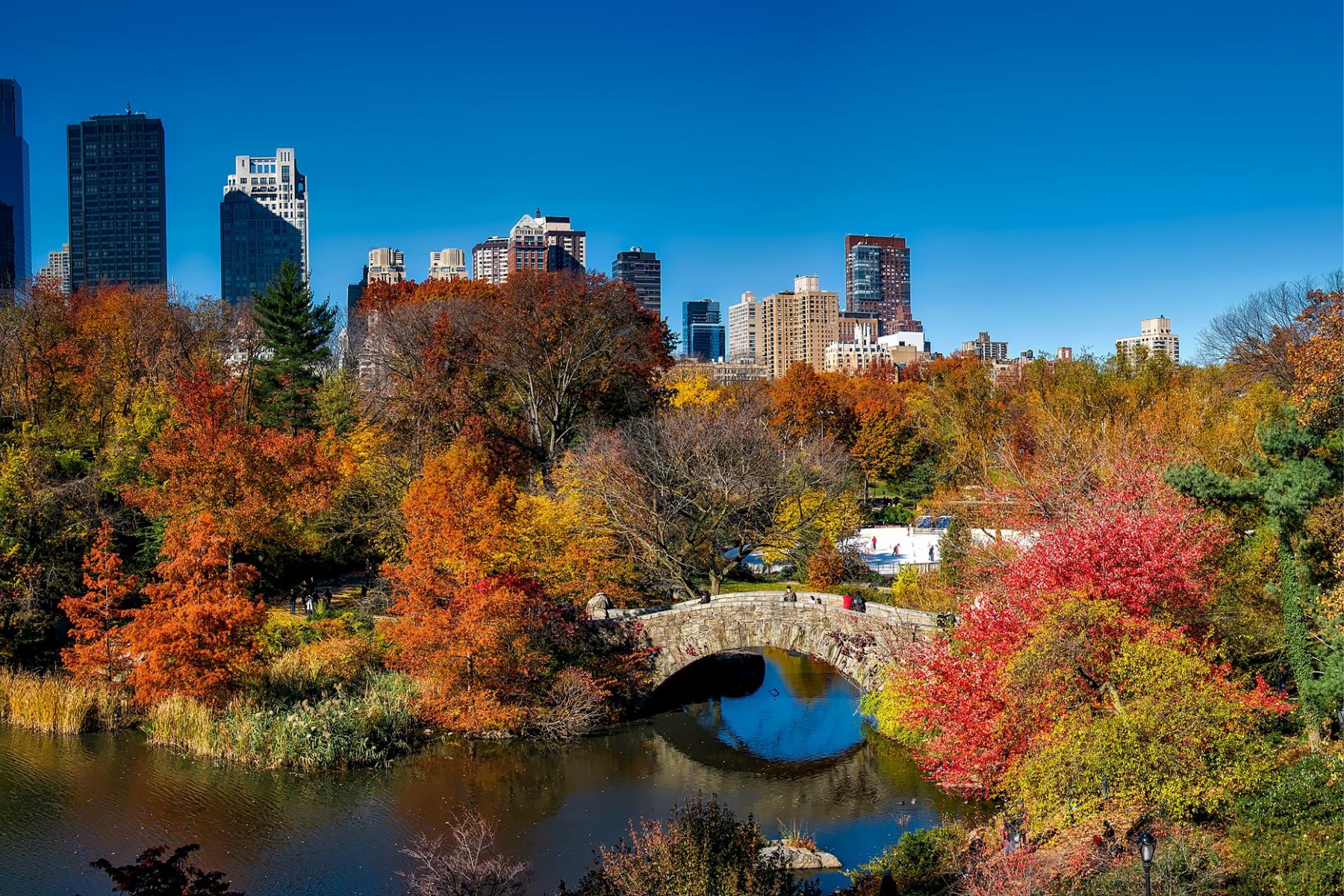 Central Park
While Times Square may steal the spotlight, the surrounding areas have their own charm.
Central Park, a serene green oasis in the heart of the city, offers a myriad of recreational activities. Take a walking tour, rent a boat to paddle across the lake, or simply relax and soak up the greenery edged with skyscraper perimeters.
Unwind in the Heart of Midtown Manhattan at Bryant Park
Another hidden gem in Midtown Manhattan is Bryant Park. With its meticulously manicured gardens, seasonal events, and attractions like an ice skating rink in winter, it's the perfect place to unwind.
Take your time discovering its wide paths, terraces and green fields, where locals practice yoga or enjoy picnics right in the heart of the city.
Experience the Beauty of the High Line
For a unique experience, take a walk along the High Line. This is a genuine garden in the sky, built on an historic freight rail line. It offers fascinating views of the city skyline and the Hudson River.
Enjoy the art installations, leafy gardens, and hipster vibes as you meander above the streets below.
Discover Neighborhoods Beyond Times Square
Venture beyond Times Square to explore the neighbourhoods that surround it. Greenwich Village, the Lower East Side, and the East Village offer a taste of authentic local culture, with their eclectic mix of boutiques, art galleries, and stylish restaurants.
Brooklyn Bridge Park
For the most instagrammable views of Manhattan, make your way to Brooklyn Bridge Park and Brooklyn Heights, where you can take a walk along the waterfront promenade.
It's a photographer's paradise and the ideal spot to capture the magnificence of New York.
Attend a Concert or a Sporting Event
While you're exploring Times Square and its surroundings, don't forget to check out other notable attractions as well. Catch a show at the iconic Radio City Music Hall, a venue that has witnessed countless legendary performances. And if you're a sports fan, catch a game at Madison Square Garden, the world-famous arena.
Staten Island Ferry and Roosevelt Island
For a different perspective, hop on the Staten Island Ferry or visit Roosevelt Island. The Staten Island Ferry offers free admission and provides stunning views of the Manhattan skyline and the Statue of Liberty.
Roosevelt Island, on the other hand, is accessible by a short tram ride and offers a peaceful escape from the bustling city streets, with its scenic parks and waterfront views.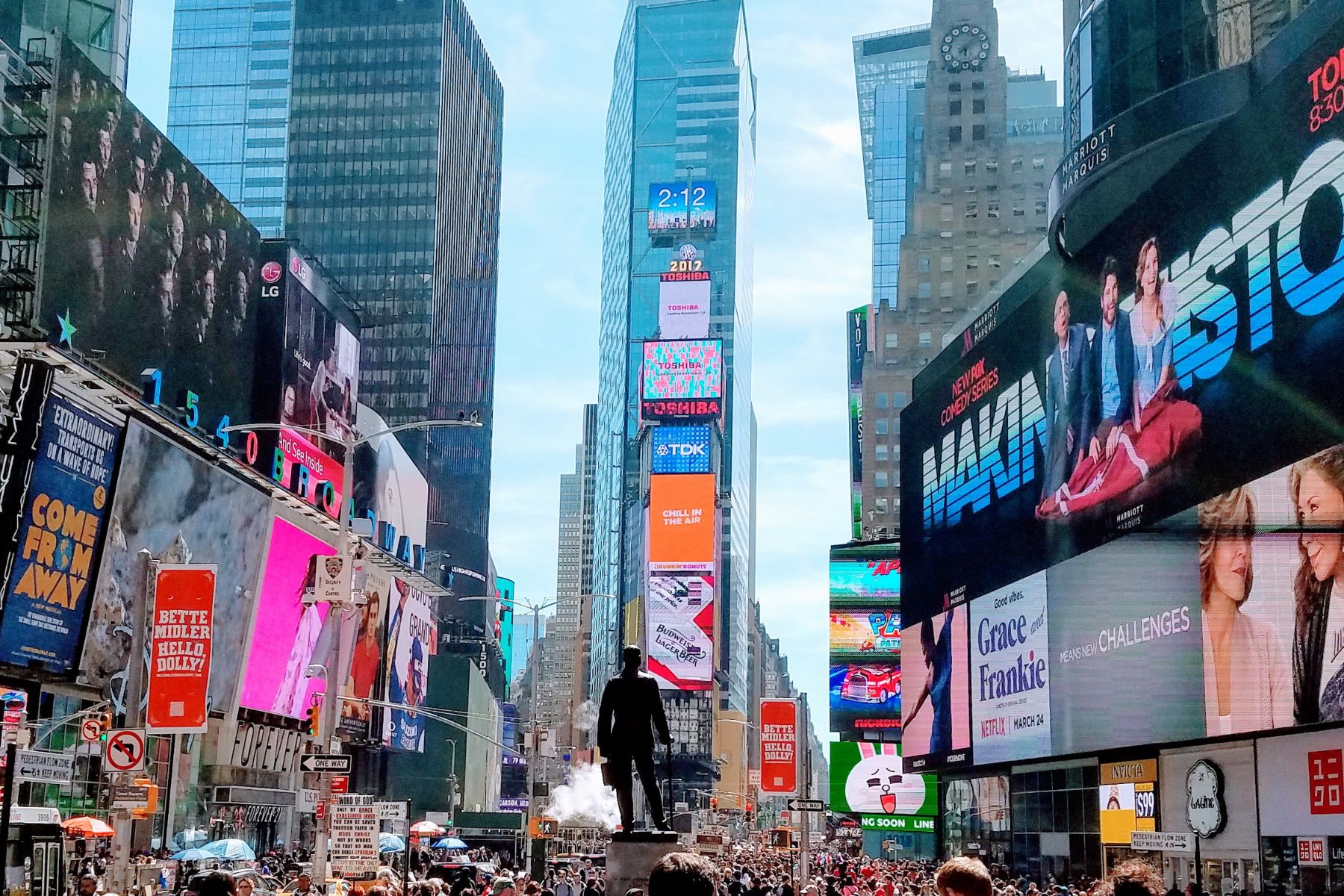 Spot Famous Faces in Times Square
As you explore Times Square, keep your eyes peeled for notable celebrities associated with the area. Late-night talk show hosts like Jimmy Fallon and Stephen Colbert often film their shows nearby, so you might just catch a glimpse of them during your visit.
Want to explore the rest of New York?
Between the above and our article on adventurous things to do in New York, you'll have all the ideas you'll need to plan the perfect New York trip.