With its dramatic volcanic panoramas, green-blue lagoons, far-reaching views across staggering horizons from the hilly peaks, and Pacific sunsets over golden beaches, El Salvador is naturally bursting with colour.
Add to these staggering landscapes the abundance of friendly locals, ornately painted buses bouncing from place to place, and magnificent street art, and there are plenty of compelling reasons to visit this lively country – especially now that its borders have reopened for tourism.
Although El Salvador may not immediately come to mind as a potential travel destination, the country's most colourful corners may just raise it to the top of the lists of those craving culture and adventure.
Below are my recommendations for the best places to discover El Salvador's vibrant natural and cultural landscape.
The emerald gateway: Puerta del Diablo
The Puerta del Diablo consists of two enormous, nearly vertical rocks which frame a magnificent view of the Volcán San Vicente. Known as 'Devil's Door', the commanding views through the natural portal formed by two giant steep slabs of rock encompass the urban sprawl of the capital San Salvador, the numinous peak of San Vicente volcano and, on a very clear day, the Pacific ocean.
The rocks are very steep but the sides can be climbed on reasonable paths for an even better view. A little beyond the car park and drinks stands at the Puerta del Diablo is a path climbing up a further summit, from which there are 360-degree views: to the coast, Lago Ilopango, the capital and volcanoes, including San Salvador, Izalco and Cerro Verde and San Vicente.
A rainbow of delights along the Ruta de las Flores
Steeped in fragrant coffee groves and bucolic highland scenery, El Salvador's legendary Ruta de las Flores ('Route of the Flowers') climbs northwest from Izalco towards Ahuachapán, gently wending on Route CA 8.
The procession of cobblestone towns and villages are alive with colour and colonial beauty. Aromatic coffee fincas, gastronomic fairs, local arts and crafts, and bucolic highland scenery are among the attractions in the area.
Blue skies and green peaks at Cerro Verde
The lost world volcanic landscapes of the Cerro Verde National Park – one of El Salvador's finest natural attractions – include the massive crater lake of Lago Coatepeque and no less than three volcanic cones: Cerro Verde, Izalco and Santa Ana.
Between great trekking, exotic wildlife and flowers, and sweeping panoramic views, the park provides plenty of opportunities for incredible nature and landscape photography.
Black-sand beaches: El Zonte, El Tunco and Sunzal
Pounded by world class surf, the black sand beaches of El Salvador's Pacific coast have long been sought out by intrepid waveseekers.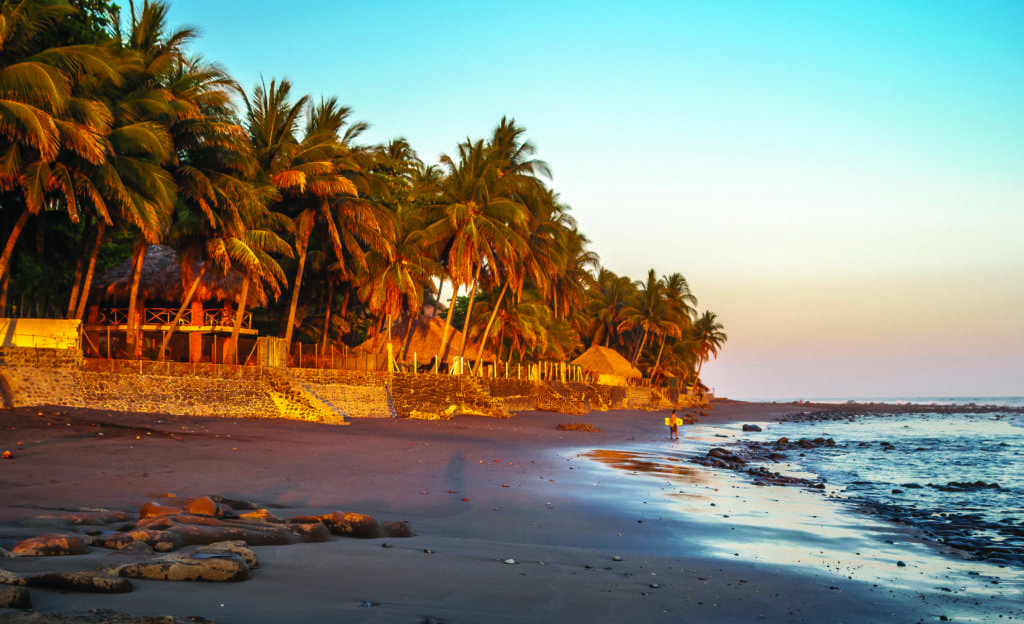 In recent years, the emergence of low-key resorts and bohemian party towns are drawing a new sort of traveller to the region.
Playa El Tunco is the most popular of the three. Offering easy access to two decent breaks – El Sunzal and La Bocana – it is renowned as one of the best surf spots in the area.
Red-roofs at Suchitoto
On the shore of the expansive Suchitlán lake, the well-to-do colonial town of Suchitoto is known as the cultural capital of El Salvador.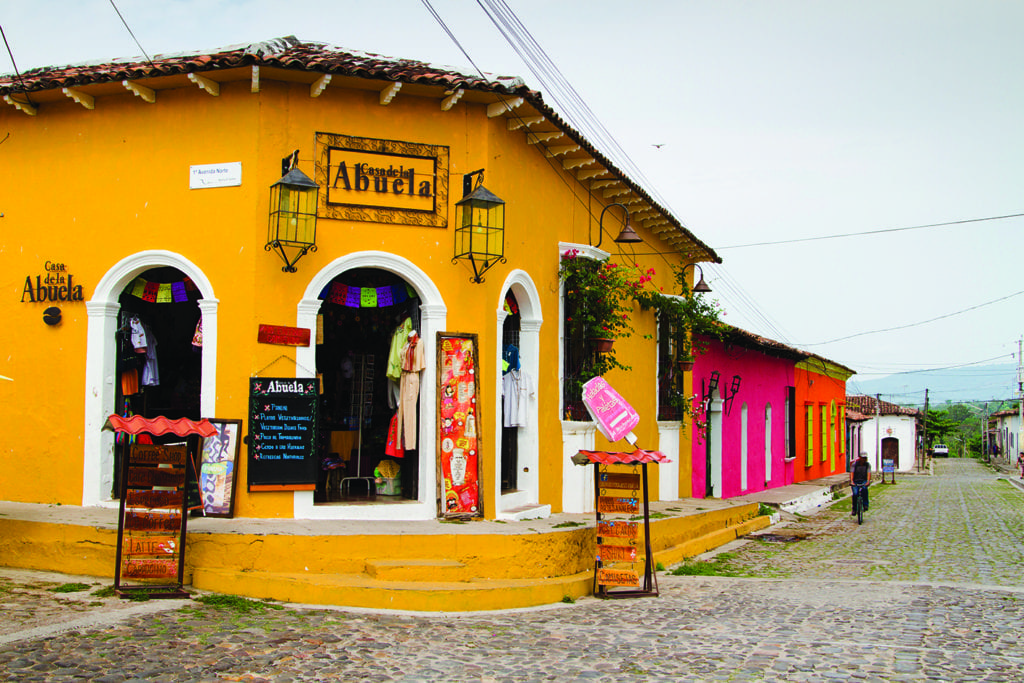 Meaning 'the place of the birds and the flowers', its traditional good looks, tranquil airs and emphasis on the arts are fuelling its popularity and renaissance, and make it a must-see in the northern region of the country.
A cacophony of wildlife at Parque Nacional El Imposible
Named for its perilous ravines and generally challenging terrain, the so-called 'Impossible' National Park is a wonderland of primeval forests and exotic wildlife.
Among the mammals are puma, ocelot, agouti and ant bear; the birds include black-crested eagle, white hawk and other birds of prey, black and white owls, and woodpeckers. There is also a wide variety of reptiles, amphibians and insects, the greatest diversity in the country. There are eight different strata of forest, and over 300 species of tree have been identified.
There is a small visitor centre, and rivers and natural pools to swim in. Trained naturalist guides from the nearby community of San Miguelito accompany visitors into the park, helping to identify season specific trails and routes, and pointing out interesting plants, animals and other attractions along the way.
A multicoloured plate
Be sure to try pupusas, the quintessential Salvadorean dish of corn or ricemeal tortillas filled with pork crackling, cheese, or both. A rainbowed plate of them, alongside curtido (pickled cabbage), frijoles (red beans), and a boca (a small dish of yuca, avocado or chorizo), will not disappoint.
Note that the pupusas sold at street stalls are better than those at restaurants, but beware of stomach infection from the accompanying curtido.
Hidden hues in San Salvador
San Salvador can at times seem almost heartless. Do not be deceived. Beneath its hard urban exterior are some sensitive cultural inclinations and a slew of intriguing museums dedicated to art, anthropology and history.
There are green zones too, including city parks, a botanical garden and a zoo. San Salvador also retains the charm of the Spanish era, being one of the first European-established cities in the New World. The Centro Historico thus boasts a trove of fascinating 20th-century architecture: art deco, futurist, neo-gothic, modernist and populuxe works are all on display.
More information
Learn more about El Salvador in Footprint's handy little guide (£8.99).