Guyana, on the North Atlantic coast of South America, made our hotlist of destinations to visit in 2023. We asked Claire Antell – updater of the last edition of Bradt's guide to Guyana, and UK representative of Guyana-specialist tour operator Wilderness Explorers – to tell us more.
I have been exploring South America's last frontier for intrepid travellers and wildlife enthusiasts since 2004 and am thrilled to see Guyana become one of the hottest destinations in 2023. The recent announcement that British Airways will be offering a direct service from London to Georgetown via Saint Lucia from March means this really is the time to go.
Guyana receives fewer visitors in a year than Machu Picchu receives in a day. To come here is to travel truly off the beaten track in one of South America's least-known but most fascinating countries. This will undoubtedly change now that Guyana has a burgeoning oil and gas sector which is drawing a lot of investment and attention to the country from the world's travel and business media, creating a buzz and demand not seen before. Now is the time to book your trip to a country which has a stunning backdrop of untouched tropical rainforests and rivers teeming with wildlife, vast ranch-strewn savannahs, remote Amerindian communities with the warmest of welcomes, breezy coastal towns and jaw-droppingly beautiful waterfalls and tepuis.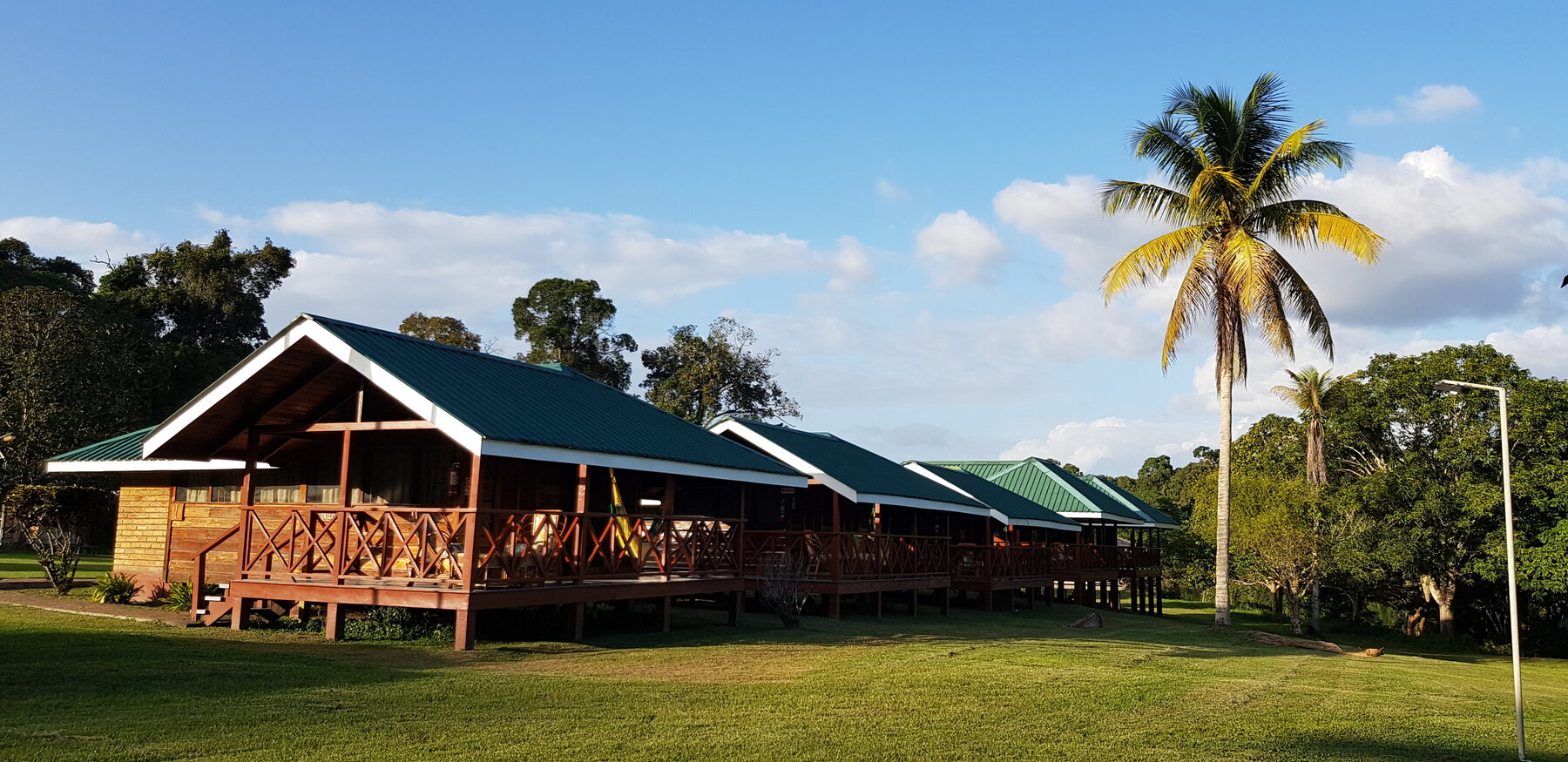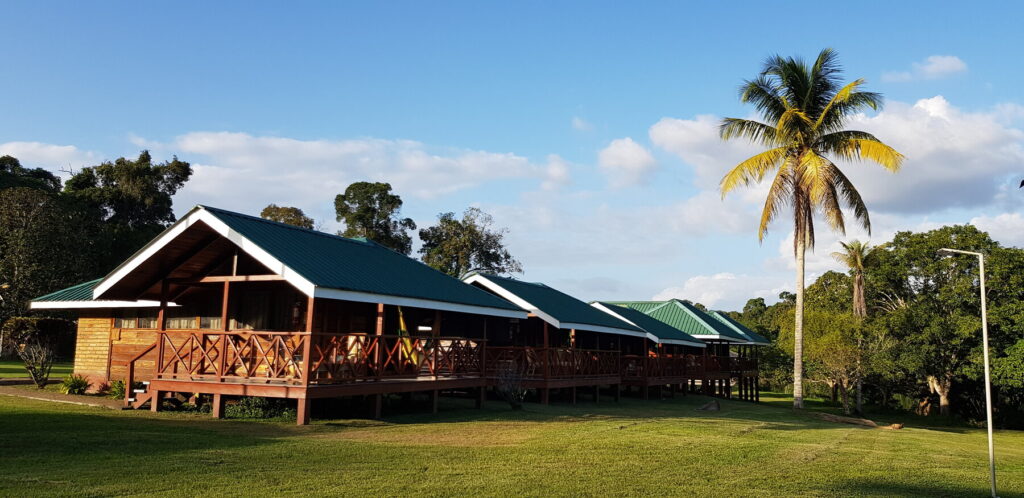 How should you arrange your trip? Well, tour op Wilderness Explorers has been operating in Guyana since 1994, and has been a pioneer in adventure, cultural, nature and community tourism, running tours for travellers from all around the world. Our 'Guyana Wildlife and Adventure Journey' is a scheduled departure, and includes some of Guyana's highlights such as world-class Kaieteur Falls, the wildlife and savannahs of the Rupununi and the pristine rainforest of Iwokrama, as well as the award-winning community-run lodge at Rewa, accessible only by river, and Caiman House in the village of Yupukari. This is a unique wildlife experience in the company of like-minded travellers and benefitting from the savings of travelling with a group.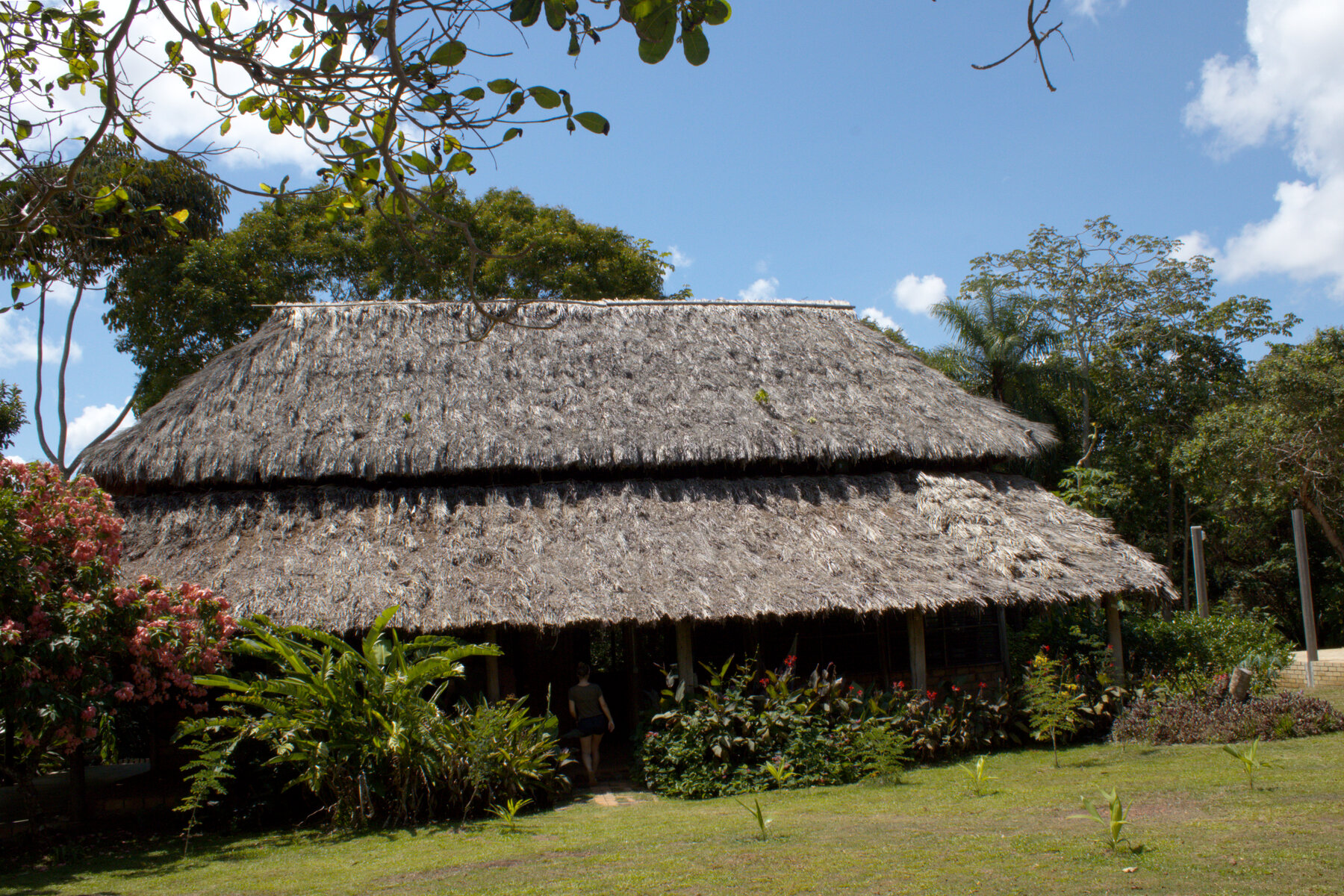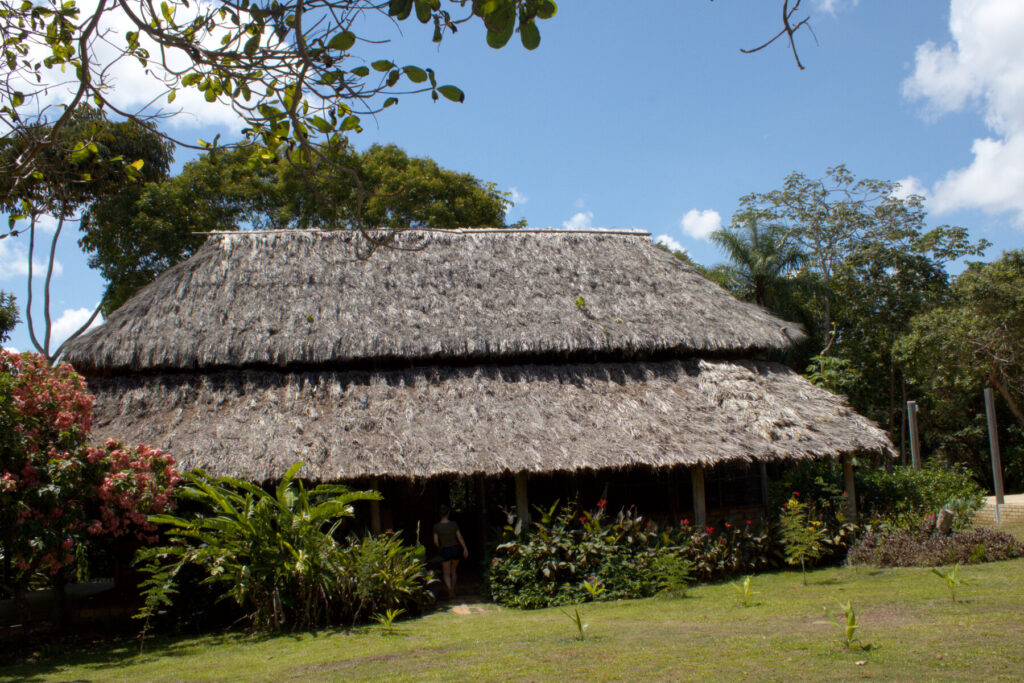 English-speaking Guyana lies between the Atlantic, Venezuela, Brazil and Suriname and yet is only a short flight from Trinidad. Geographically South American, it is culturally Caribbean, and a vibrant melting pot of many cultures and faiths which we see in Georgetown, located on the Atlantic Ocean at the mouth of the Demerera River. This often-languid capital with its dreamy, fading colonial architecture, rich cultural heritage and history, elegant tree-lined avenues and Dutch canals, quirky museums and Hindu temples adjoining mosques and wooden churches is also a chaotic city with a very West Indian soul.
Experience the Caribbean vibe in one of its many colourful and bustling markets with Guyanese chef Delven Adams, with reggae music blaring whilst you sample delicious street food and brightly coloured tropical fruits. Afterwards explore the city and take the chance to hand-feed manatees in the national park, before enjoying a delicious lunch at Delven's Backyard Café (where you'll find conversation quickly turns to the national sport of cricket over a cold beer or rum).
From here we take you to the interior of the country, which is part of the Guiana Shield and the Amazonian basin and covered by over 80% pristine rainforest. A birdwatcher's paradise and home to more than 800 species of bird, including the magnificent harpy eagle and the impossibly orange Guianan cock-of-the-rock, as well as countless undiscovered species of plant, insect, frog and reptile. Guyana has excellent local guides who all speak English and will show you the rainforest, savannahs and coastal fringe through their eyes away from hordes of other tourists.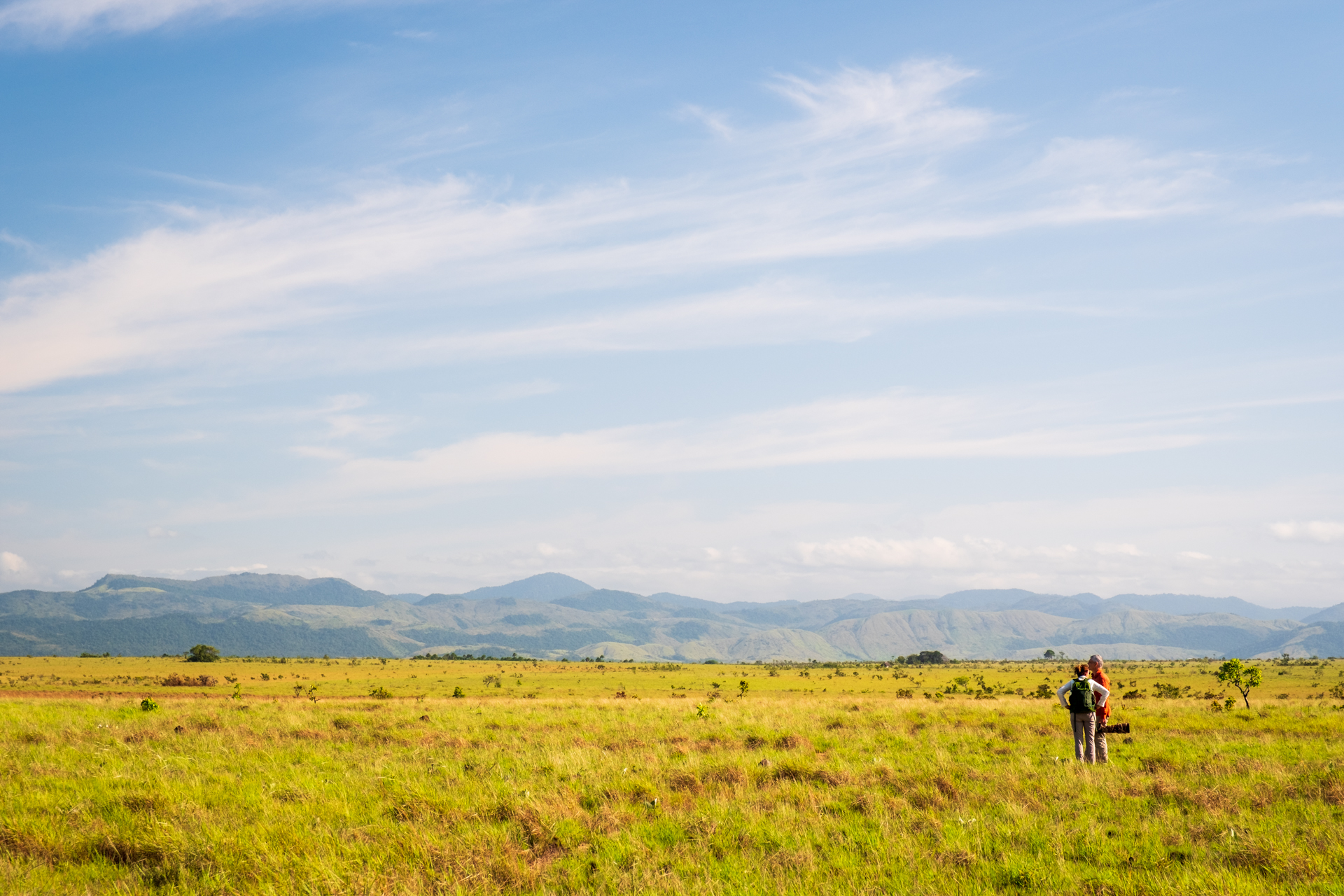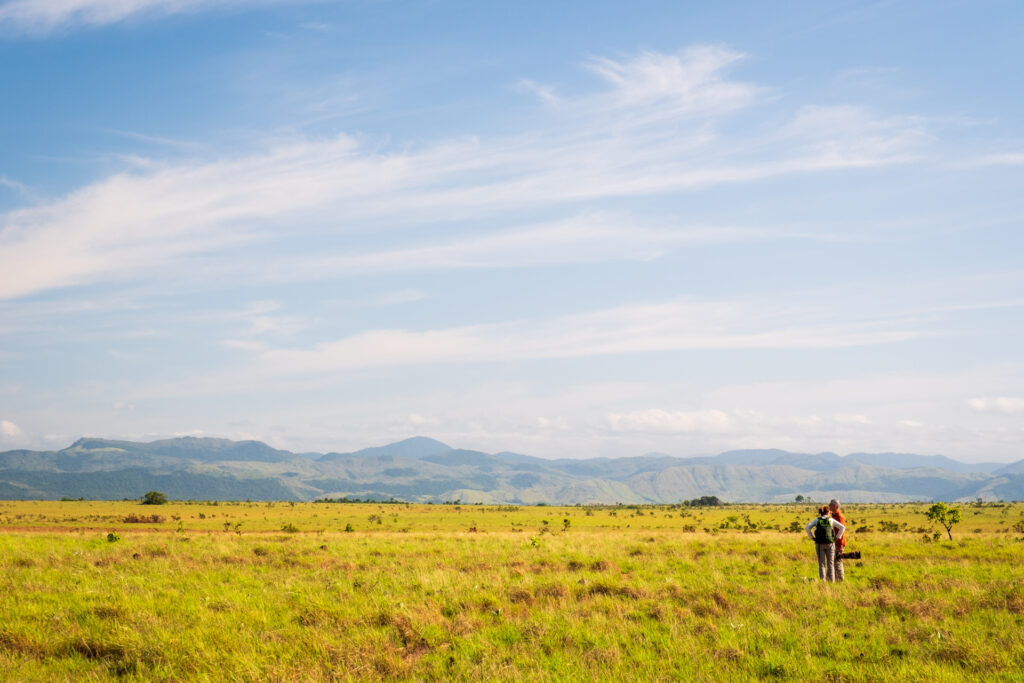 Your excursions will take you out onto the rivers in search of key neotropical species such as black caiman, giant river otters, monkeys, sloths and countless species of bird. At dusk, watch arapaima turning in oxbow lakes as the giant waterlilies slowly open before drifting back under the starlit skies, spotlighting for caiman, tree boas, nightjars, iguanas, frogs and other nocturnal species along the river. At Karanambu, go out at dawn in search of giant anteaters ambling across the savannahs before a hearty ranch-style breakfast at a rustic but comfortable lodge. Dawn hikes on nature trails near the lodges and up mountains will introduce you to the sights and sounds of the jungle, including the extraordinary screech of the howler monkey.
The jewel in Guyana's crown is the mighty but unknown Kaieteur Falls. This is one of the most beautiful and powerful waterfalls in the world – five times the height of Niagara! – but is sees hardly any other visitors. These stunning falls are one of the best-kept secrets in South America, and home to thousands of swifts that swoop down to roost behind the cascades at night, as well as little golden frogs that live in the same giant bromeliads all their lives.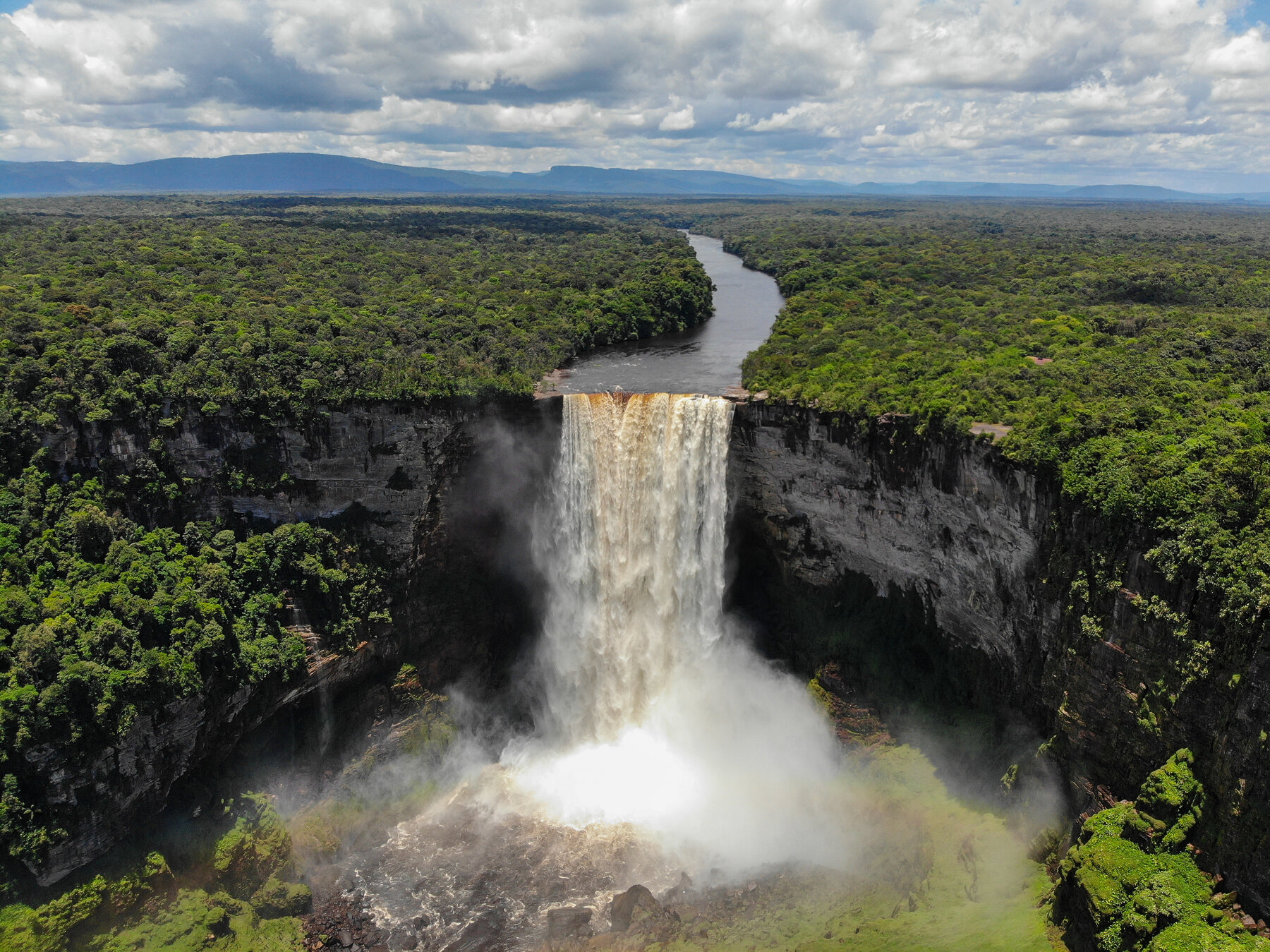 There are few places left in South America that are as wild and unspoilt as Guyana and that have such strong community-led tourism. To travel here is to make adventurous journeys, often by riverboat, mountain paths, rough roads and small planes and to stay in comfortable but not glossy lodges where your tourist dollar often goes straight to the communities. It is at the crossroads of the Caribbean and South America and therefore also a perfect springboard to explore Suriname, French Guiana and the alternative Caribbean on the same trip or bespoke journeys to other corners of the country. This is a very special country – order your Bradt guide and get going!
---
More information
Wilderness Explorers has been operating in Guyana since 1994, and has been a pioneer in adventure, cultural, nature and community tourism, running tours for travellers from all around the world. Their 'Guyana Wildlife and Adventure Journey' is a scheduled departure, and includes a number of some of Guyana's highlights.
You can find more information about this Exceptional Trip, including details on how to book it, on the Wilderness Explorers Website.
See the full list of 2023 Exceptional Trips here.