Magical by day and mysterious at night, woodlands are enchanted places where nature, experienced close-up and first-hand, helps us to feel happier, more alive and in touch with what is real and important. When wild camping isn't an option, these tree-clad sites, from elegant yurts to elaborate eco-retreats, make great exploration bases – and the back-to-nature set-ups are as wild as 'proper' camping gets.
Comrie Croft, Perthshire
For birch woods, hygge and Nordic katas
This eco-aware, community-minded co-operative offers semi-wild camping and rustic glamping in beautiful birch woods. For cosy hygge try their Nordic katas, complete with wood-burning stoves: hand-built by local crofters, most occupy wooded glades and have their own hammock and firepit. There's some bunkhouse accommodation, too.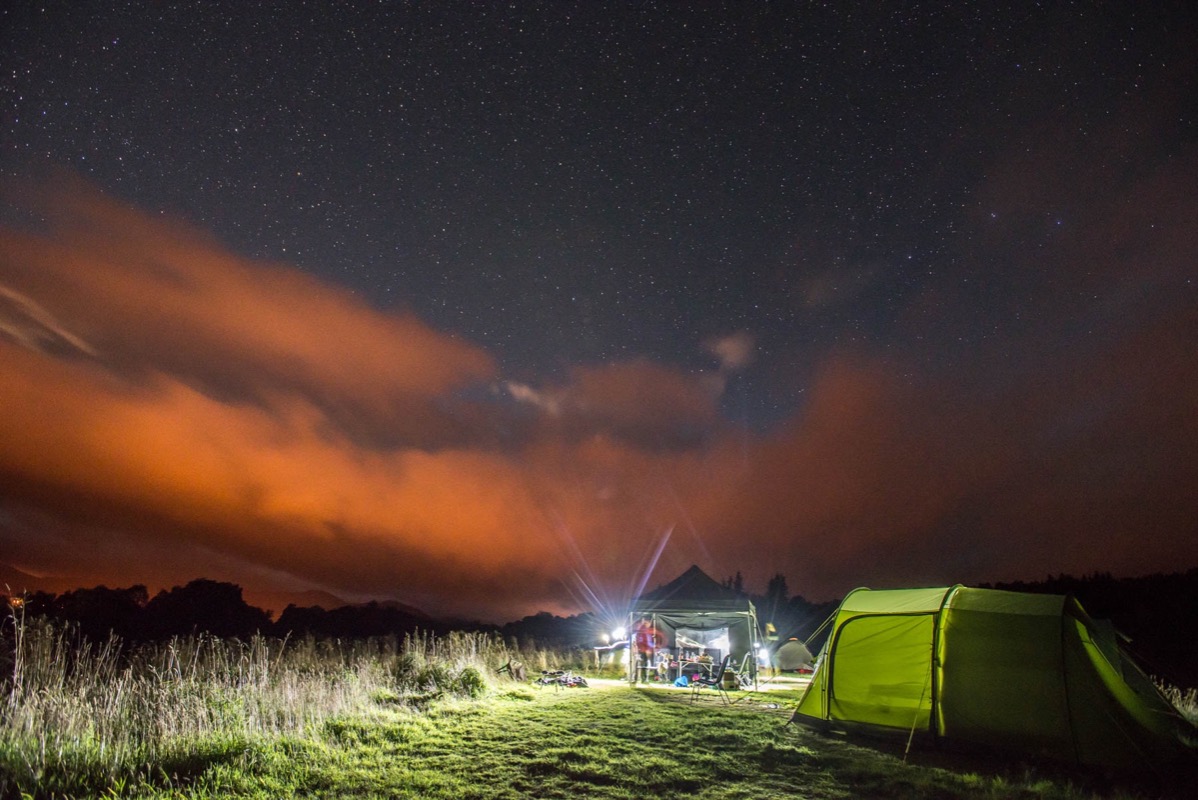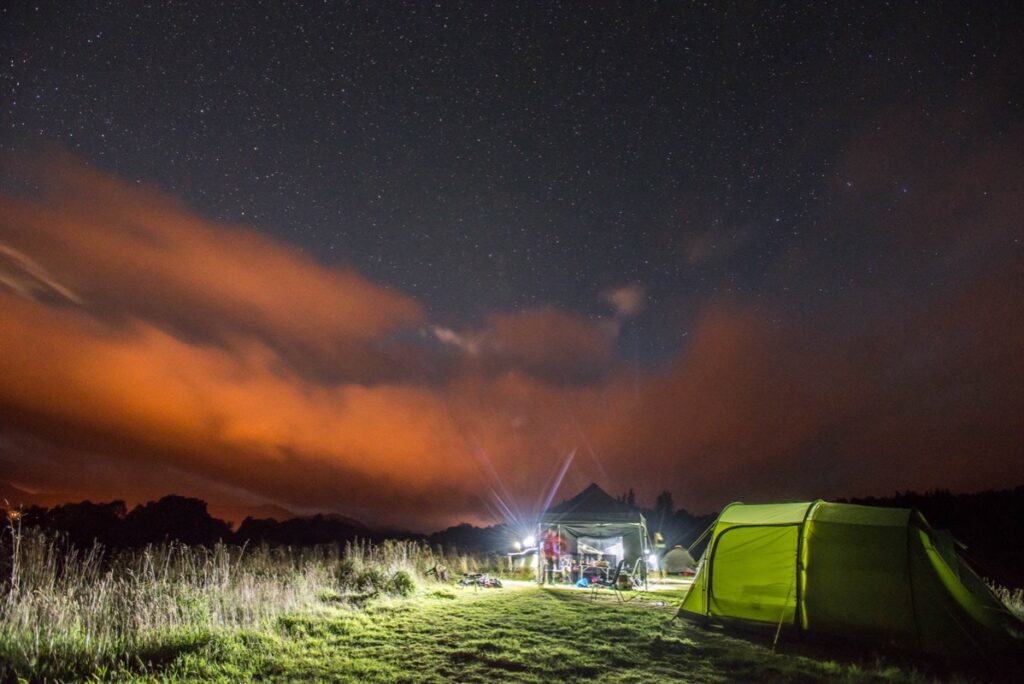 Along with its walking routes, Comrie Croft is also a mountain-biking centre, with a bike workshop, hire facilities and well-graded trails to explore. To the west, amid some of the largest ancient oak woodlands in Tayside, is a wild gorge and waterfall known as the Deil's (Devil's) Cauldron. In high summer, head south to find Linn a' Chullaich ('the Linn') along the Water of Ruchill – a wild swimming spot complete with pebble beach.
Cornish Tipi Holidays, Cornwall
For wild swimming, boating and getting back to nature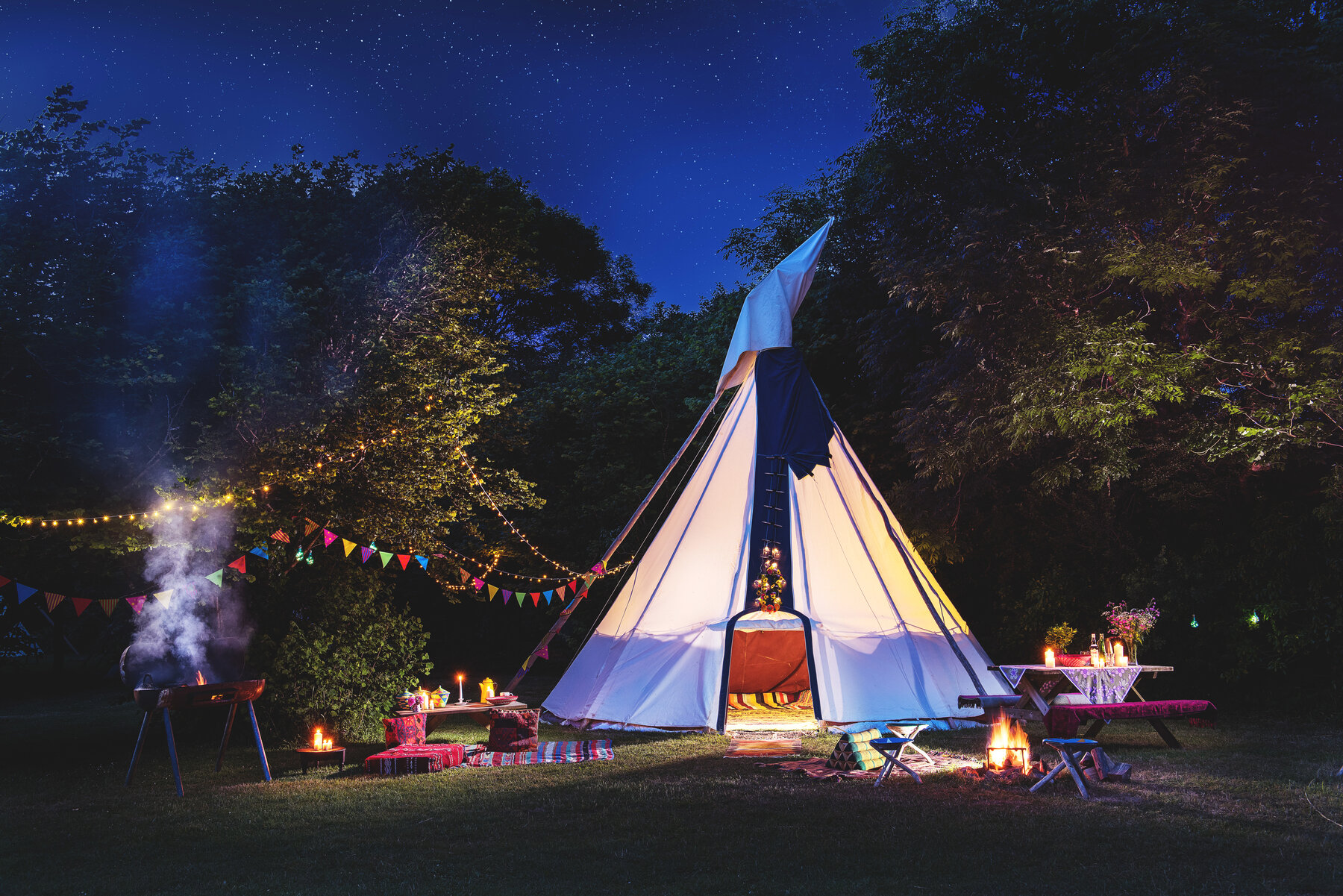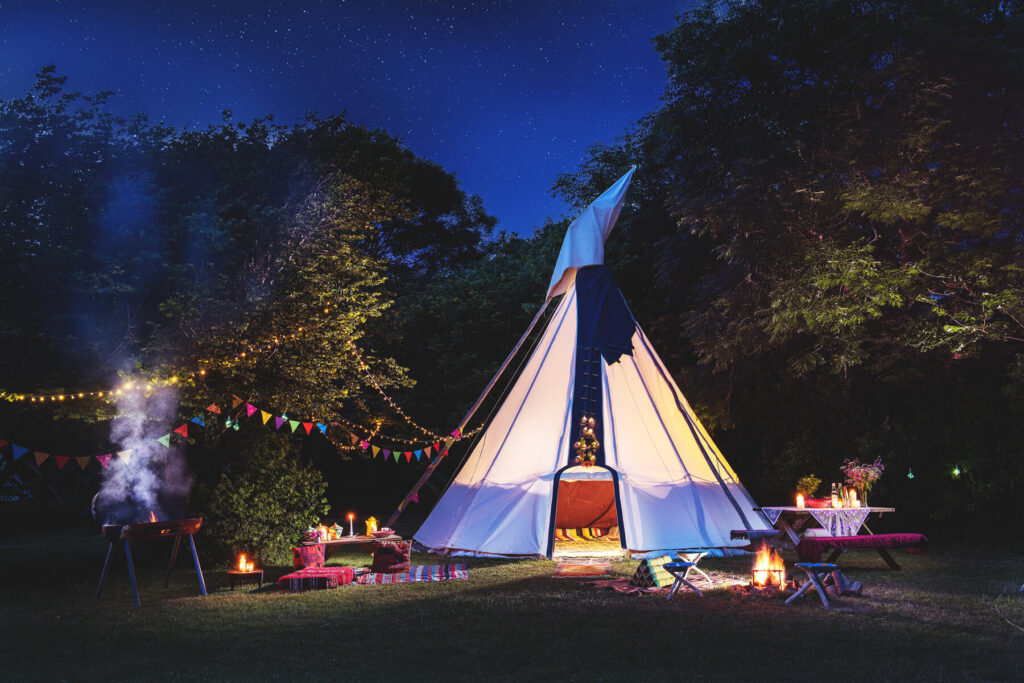 Open from April to September, this stunning back-to-nature campsite has 20 acres of wildlife-rich woodland and meadows, camping pitches, 20 tepees and its own beautiful spring-fed lake, where you can swim, kayak and catch fish.
Mallinson's Woodland Retreat, Dorset
For magical woodland and green woodworking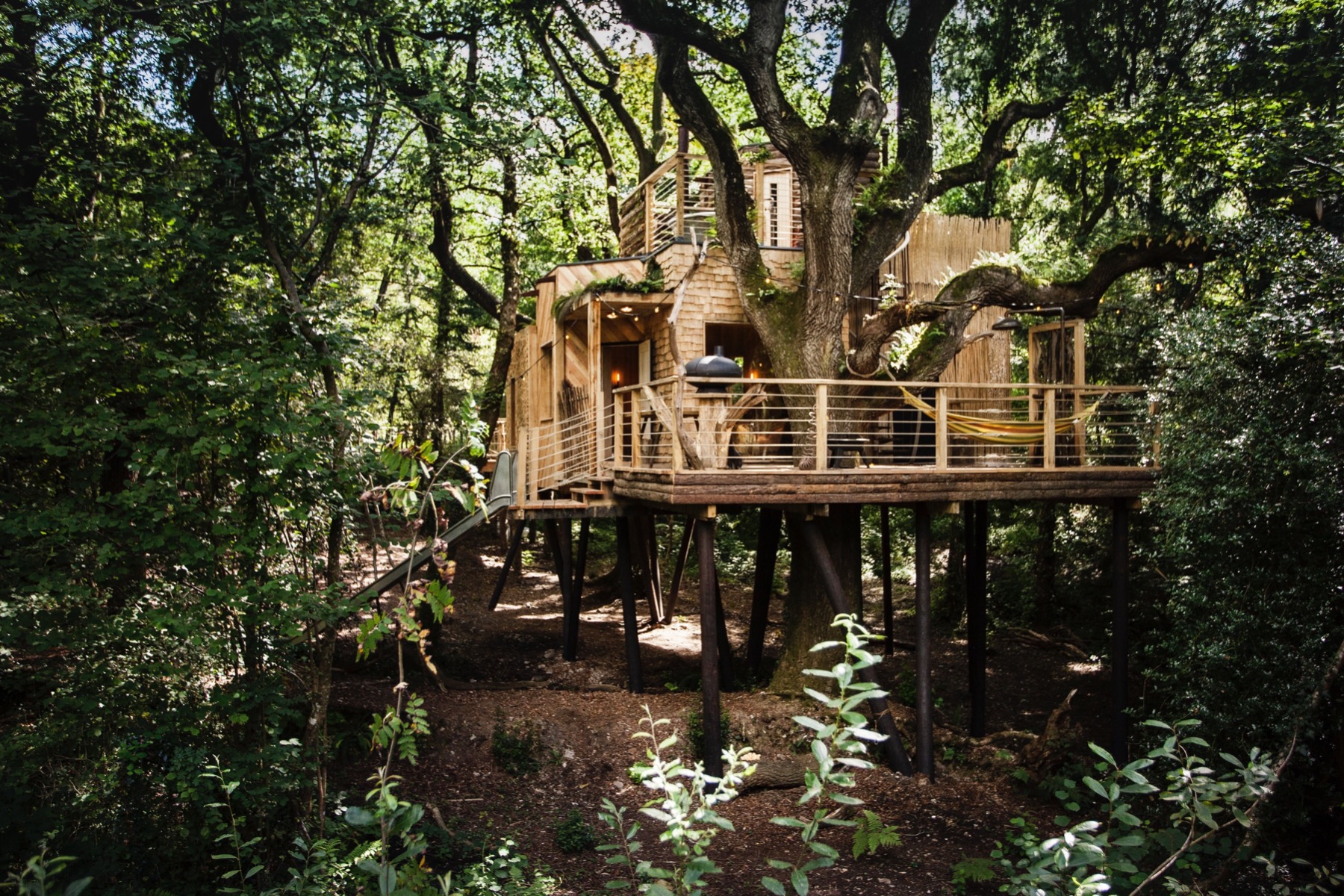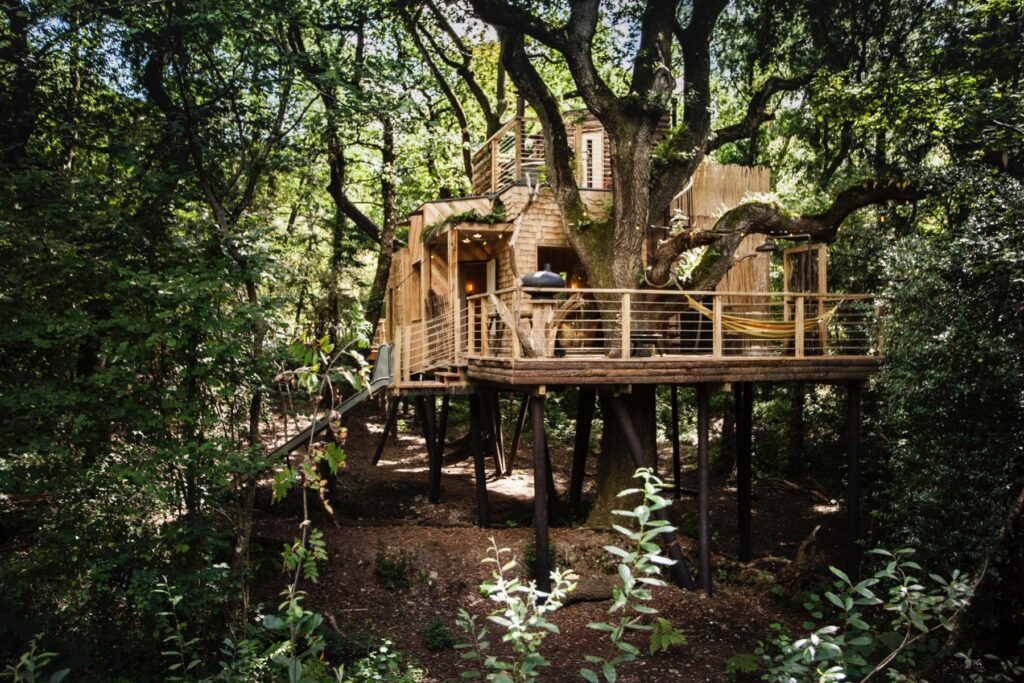 Try luxury glamping in an award-winning treehouse or a gorgeous yurt, beautiful bell tent, teepee or shepherd's hut, surrounded by acres of private broadleaf woodland. The Tolkienesque setting is enchanting. Pre-booked guests and visitors only.
Knepp Safaris, West Sussex
For off-grid camping and wildlife
The Knepp Wildland Project is a pioneering experiment in habitat creation, the largest of its kind in lowland Europe. Since the project began, there's been a remarkable comeback of species, many of them nationally scarce and Knepp is now a hotspot for nightingale, cuckoo, turtle dove and purple emperor butterflies, to name a few.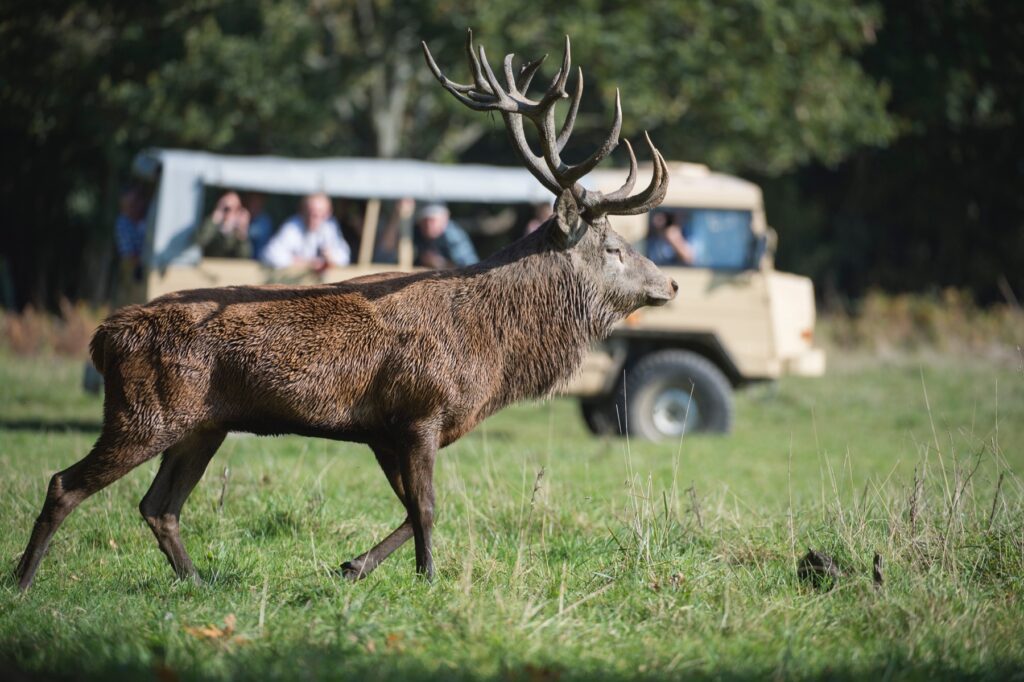 Safaris take you into the heart of Knepp where you can enjoy a stunning proliferation of wildlife, from herds of free- roaming herbivores and flocks of birds to the rarest fungi and beetle. Accommodation is in treehouses, shepherds' huts, yurts and bell tents, but for a true sense of getting back to nature the off-grid camping pitches can't be beaten. And they allow campfires.
Leewood Glamping, Devon
For bohemian eco-living
Connect with the great outdoors and spend the night in one of these two beautifully hand-built, low-impact and arty tents in Dartmoor's Walkham Valley. Here, you're just a stone's throw from the River Walkham, which is good for wild swimming.
Living Room Treehouses, mid Wales
For quirky stargazing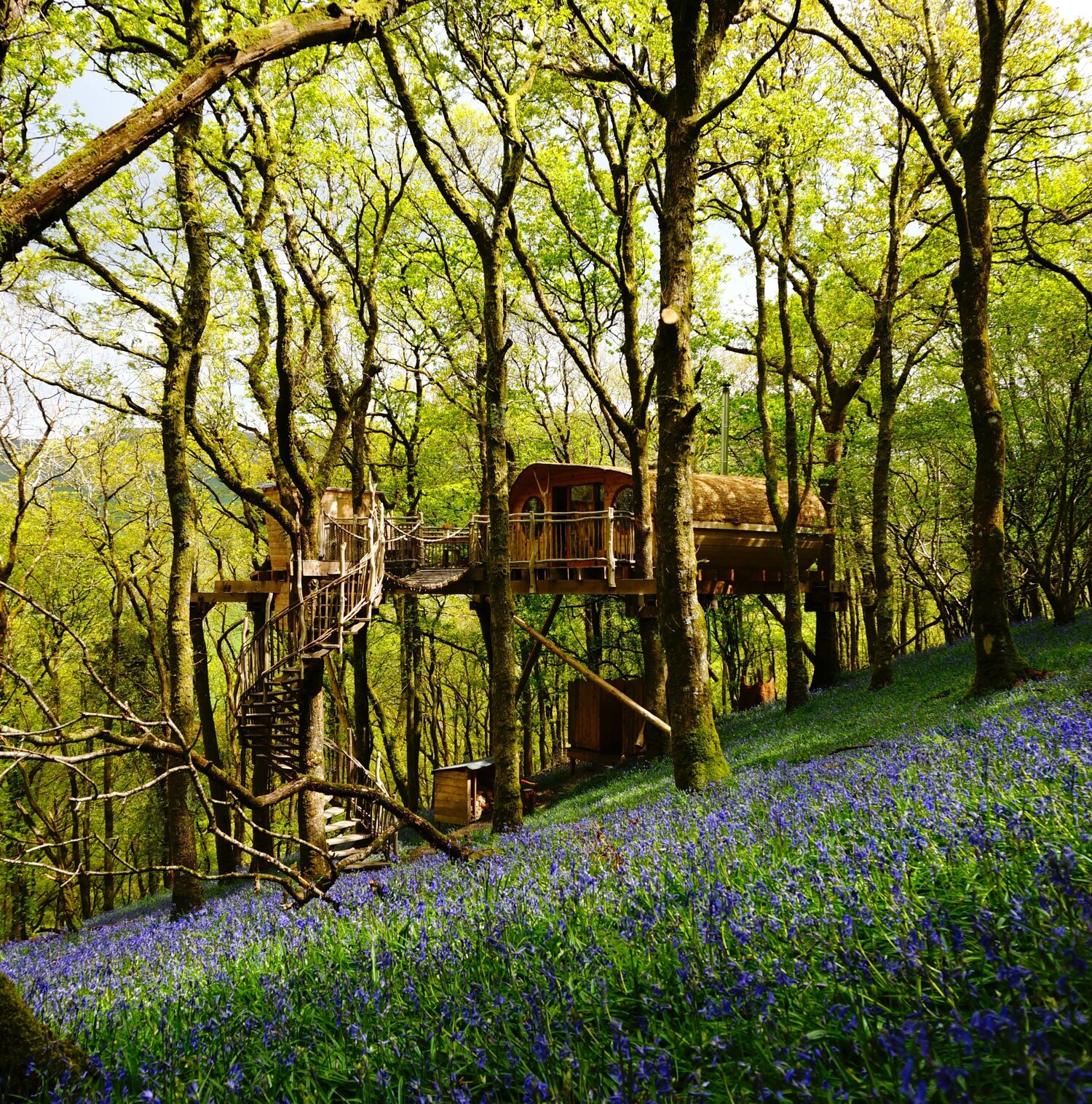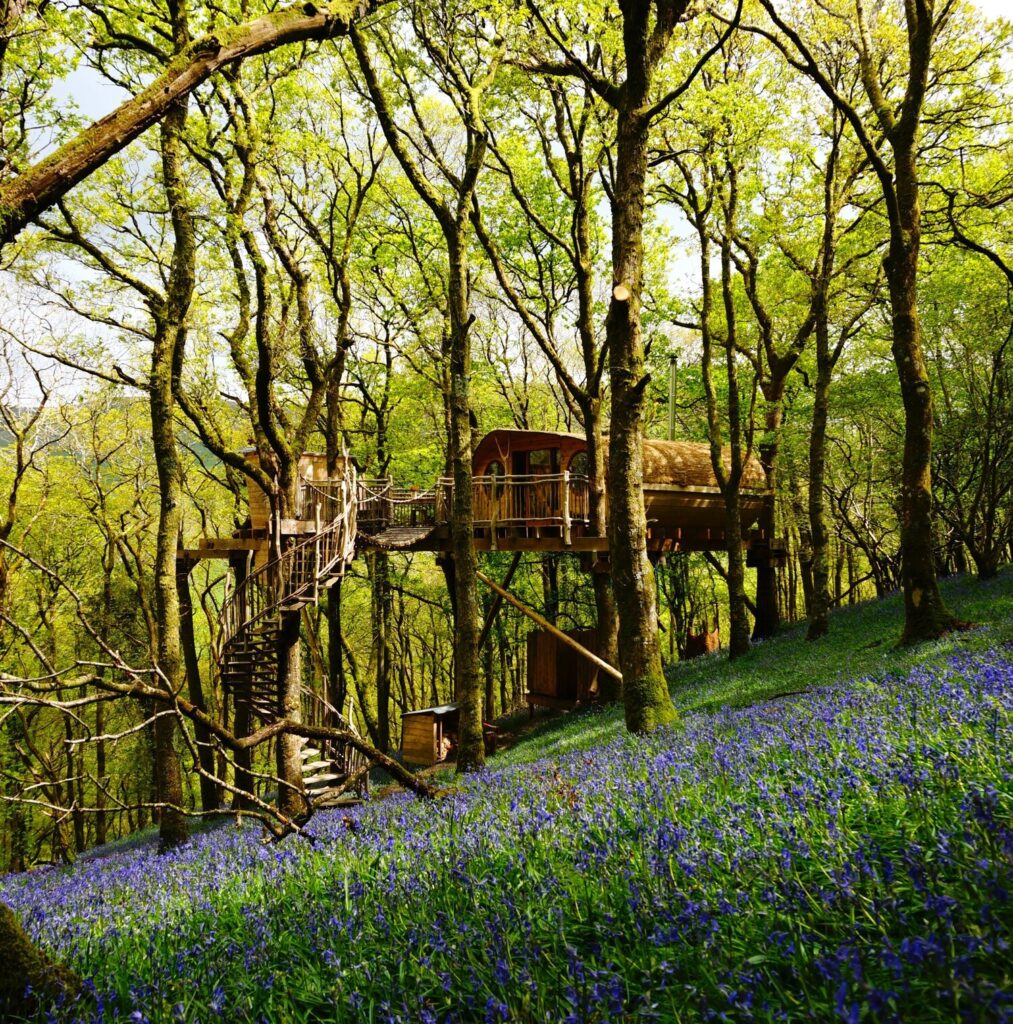 Six wonderfully Tolkienesque treehouses, each with a wood-burning stove. The carefully crafted structures are the real thing (no stilts) and blend seamlessly with the surrounding ancient oakwood of Coed Fron-fawr. Drift off to the sounds of nocturnal wildlife, wake to the dawn chorus and watch red kites wheel overhead.
Rothiemurchus Campsite, Cairngorms
For exploring primeval pine forests
This pine-clad camp and caravan site offers an incredibly wild setting on the edge of Rothiemurchus Forest and the Cairngorms. Boasting a pretty burn, it's perfect for those who prefer not to venture too deep into the woods.
Roundhill Camping in the Forest, Hampshire
For roaming animals and exploring the New Forest
The great thing about camping on an open New Forest common is that ponies, donkeys and cattle are entitled to share your space. The same goes for the local wildlife. It's first come, first served as far as pitches are concerned at this site, near Beaulieu Heath. Just find your perfect spot between the conifer trees and when you're settled, grab supplies and head off into the wilds on foot or by bike.
Trellyn Woodland Campsite, Pembrokeshire
For stargazing by the sea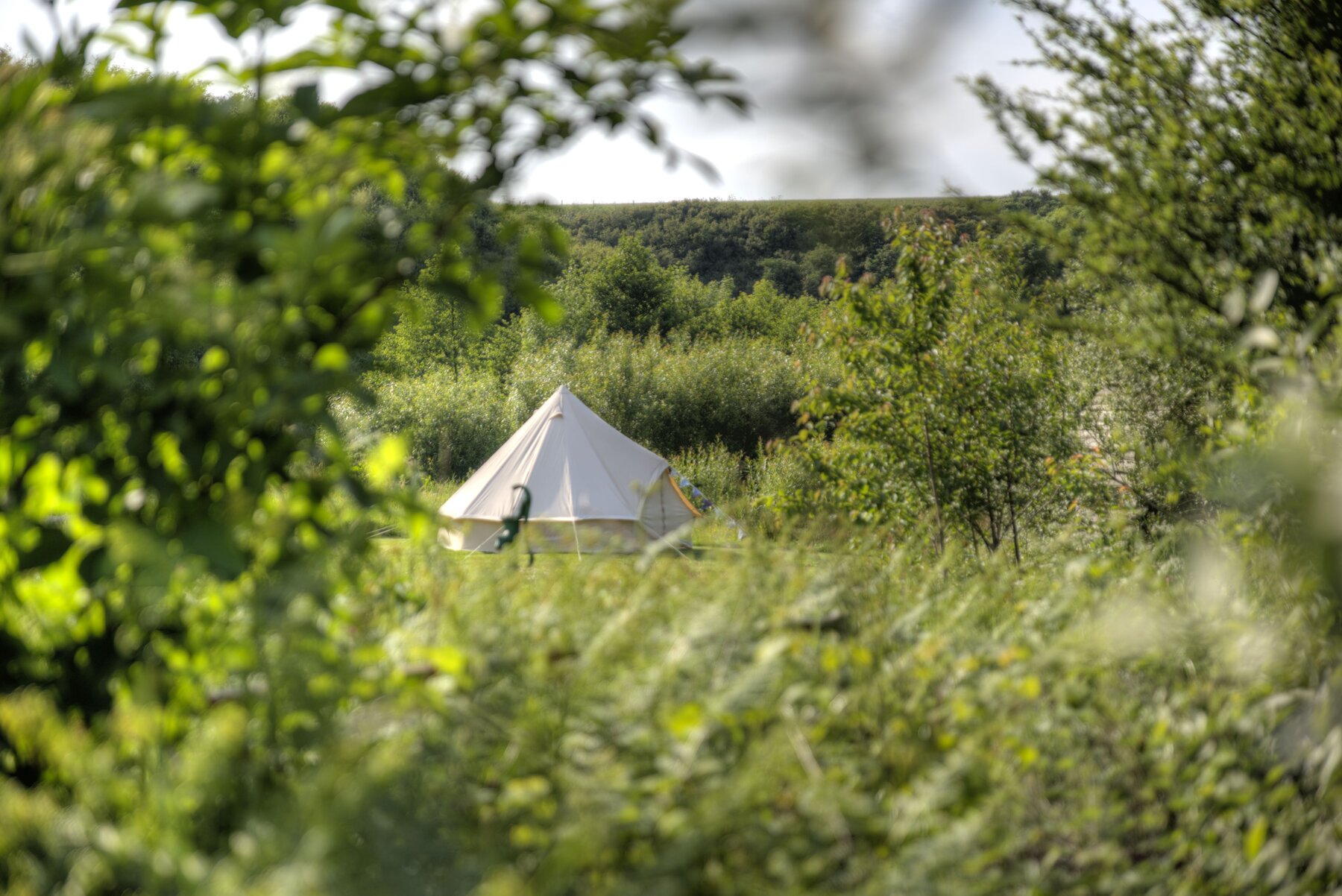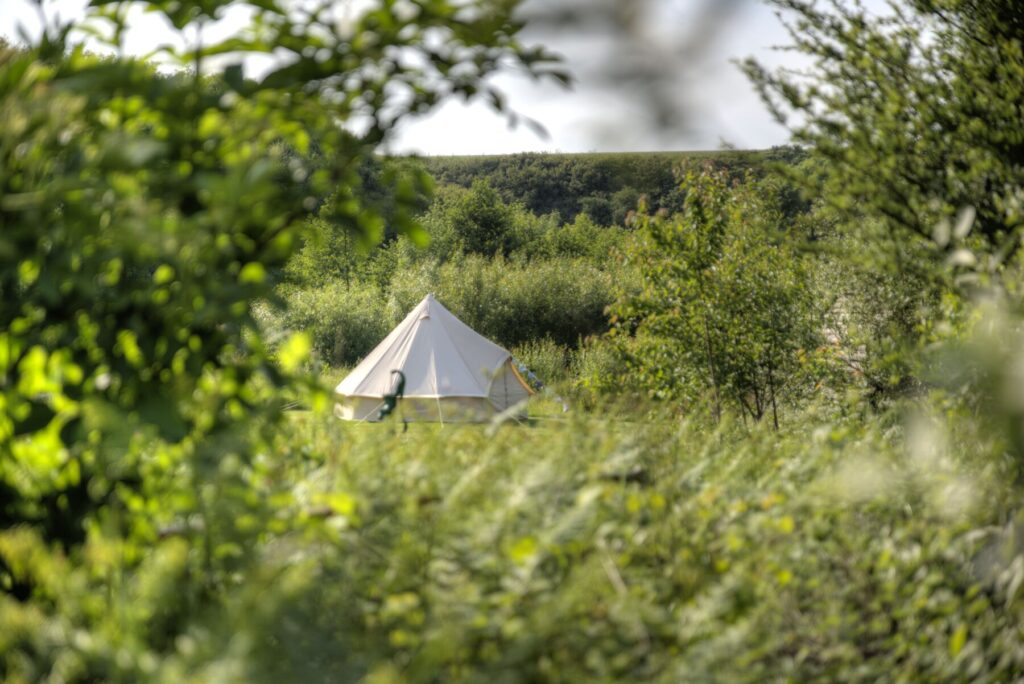 Set in 16 acres of woodland very close to the sea, it gets so dark on this campsite that on a clear night you can see the Milky Way. Pitch a tent by all means, or try a hobbit yurt or star dome.
---
More information
For more information, check out Alvin Nicholas's guide: