Whatever your reason for visiting Switzerland, you'll depart enriched and enchanted by the magic of this landlocked nation and the beauty of its breathtaking landscapes.
Read more in The author's take
Switzerland is a destination synonymous with fantastic alpine landscapes, and its striking mountains, quaint villages, idyllic lakes and vast forests are a joy to explore. Whether on a short break or longer holiday, our travel guide will help you to start planning a trip.

The country benefits from one of the best national public transport systems in the world and meticulous Swiss efficiency means you can enjoy the whole country without a car, whether you prefer travelling on trains, boats, cable cars, on foot or by bike.
With some of the most dramatic railway journeys in the world – from the breathtaking mountain passes of the Glacier Express to lakeside stretches along Lake Geneva – visitors can discover stunning scenery that's inaccessible by road and relax in the tranquility of car-free resorts.
Take to the water on one of the country's 12 navigable lakes, including spectacular Luzern where old-fashioned paddle steamers cruise against a backdrop of towering mountain ranges, or journey on one of the distinctive yellow postbuses that cover a network of nearly 12,000km.
Beyond the abundance of natural activities there are thousands of fine museums, castles, mansions and outstanding churches to discover. The UNESCO-listed old town of capital city Bern is home to over 6km of covered arcades, and as well as being one of the world's foremost financial centres, Zürich has a vibrant cultural scene with many theatres, museums and concert halls to entertain visitors.
For adventure-seekers, the Bernese Oberland abounds with opportunities for outdoor activities, offering exceptional winter sports facilities, miles of walking and cycling trails and some of Europe's favourite climbing peaks.
Related books
Related articles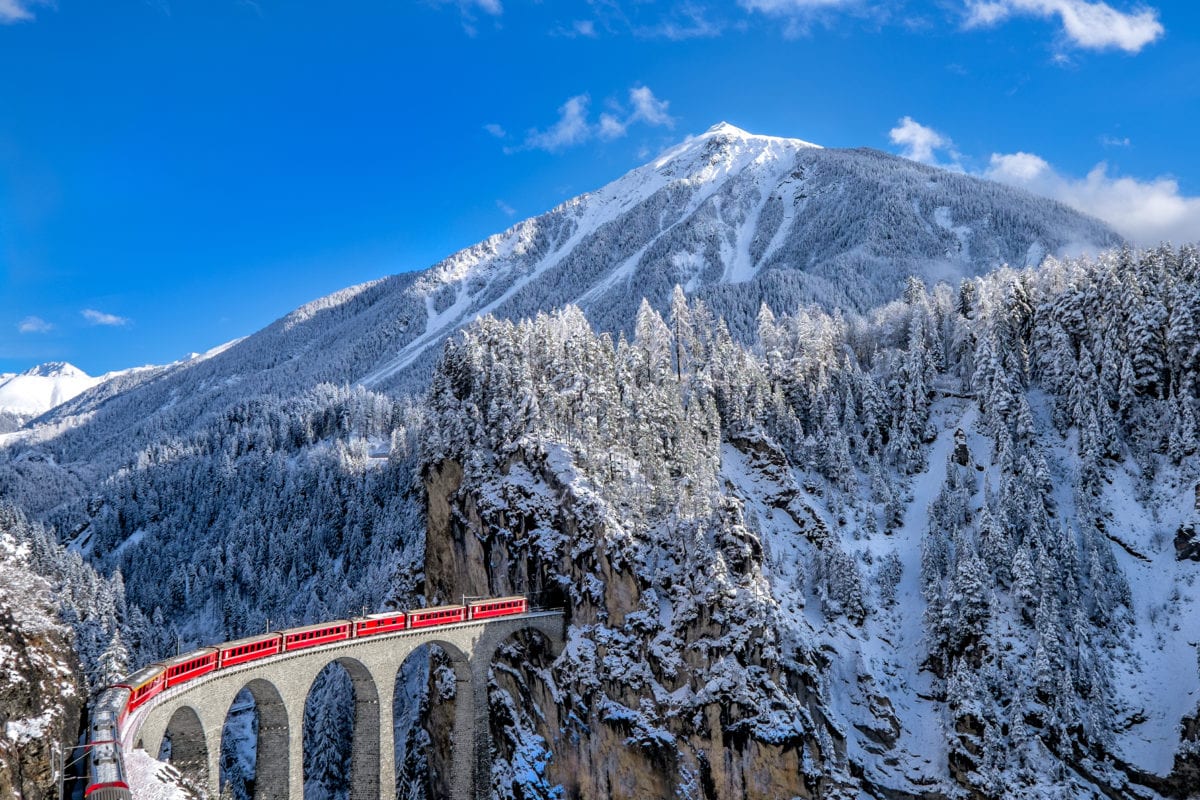 Sit back and watch the stunning landscapes of Switzerland from the comfort of your carriage with these seven unique train journeys.