Life in this unspoilt pocket of south Devon revolves around its rivers, which plummet from moor to estuary to sea leaving a myriad of ecosystems and histories in their wake. Whether you want to explore rock pools, try your hand at wild swimming or catch a break on sweeping, sandy beaches, a weekend in the South Hams is the perfect choice for families.
Steaming through by river and railway
Dartmouth Steam Railway and River Boat Company's combination of ferries/paddle steamers and steam trains provides numerous options for days out, whether you want to head on to the moor or out to sea, or take a circular adventure. We're eager to get on the water, so we opt for a circular link from Totnes to Paignton, Dartmouth and back.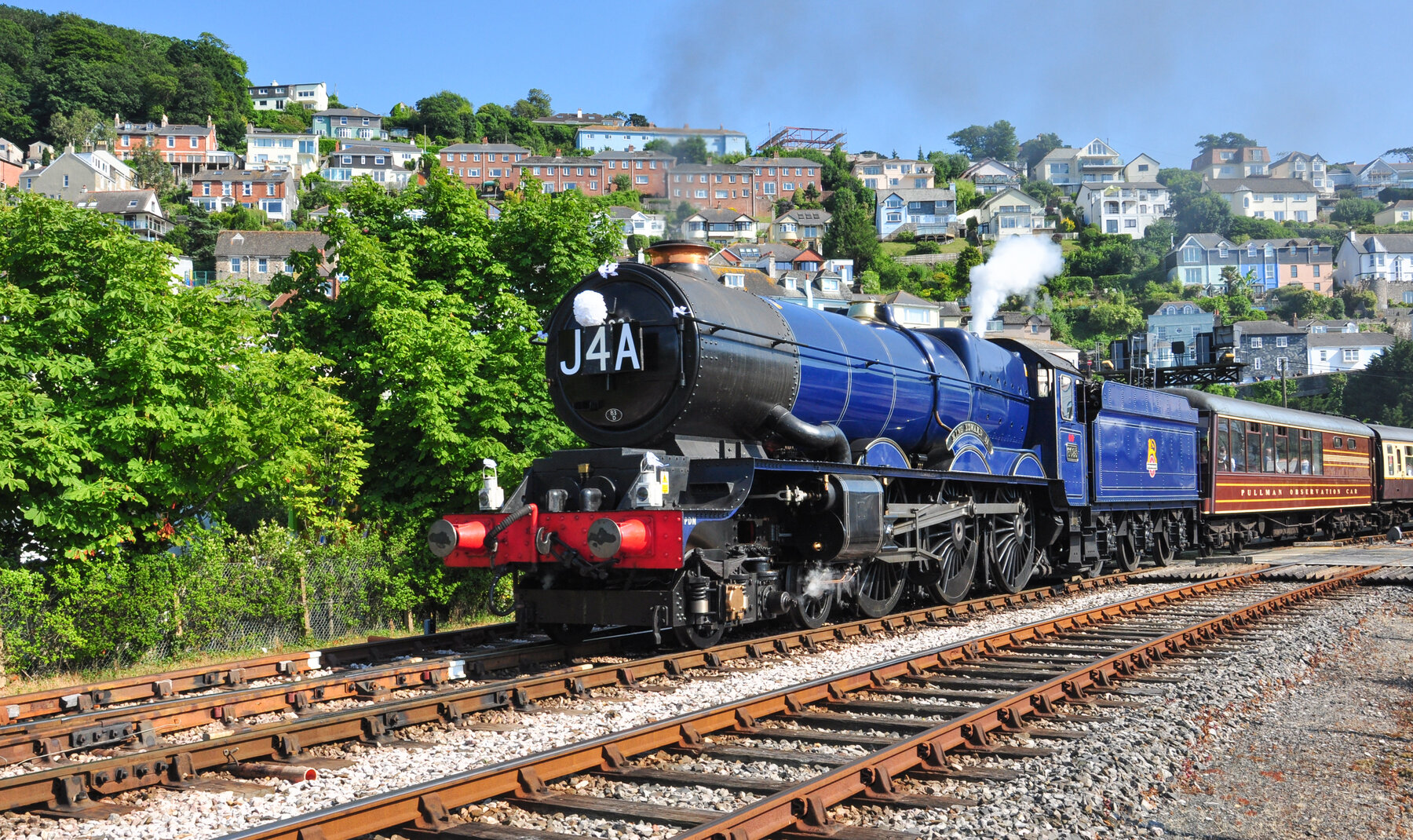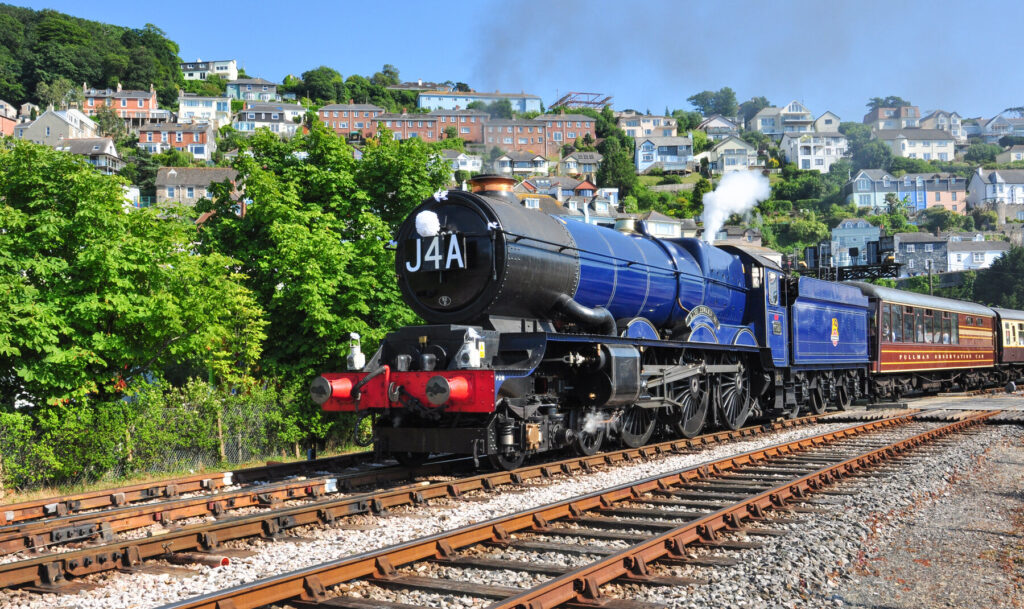 Leaving the best (the boat) until last, we first head to Paignton by bus. There's a frisson of excitement at the prospect of a day without the car and on the move. At Paignton, the atmosphere livens as we approach the station; the boys (big and small) gaze at the info boards to guess which of the many vintage steam trains will be our iron horse. The top pick is the oldest of the four, 4277 Hercules, built in 1920 and left rusting in a scrapyard in Barry, Wales, for 22 years before being rescued by a train enthusiast. As memories of hours of Thomas the Tank Engine flood back – with mixed emotions – the station hums with excitement and 'toot toots' as our ride arrives in clouds of smoke. 'It's the Hercules!' bellows someone's granddad as the lean, green machine chugs alongside us.
From Paignton, the steam train trundles for 30 minutes along the coast and into the Dart Valley to Kingswear, just across the river from Dartmouth. Seascapes dominate the first part of the journey, and we gaze at colour-popping beach huts and a horizon that bobs up and down in time with the train's clickety-clack rhythm. Beyond Goodrington and Churston stations, the line heads into the slopes of Long Wood to Greenway Halt, a 30-minute woodland walk from Agatha Christie's much-loved house, Greenway.
The mansion gracefully lords over a particularly picturesque bend in the river, so we can't resist stopping for a quick coffee. With longer, there are hours' more adventure to be had. The house is full of old-fashioned games and Christie's prized knick-knacks and ornaments from all over the world, while the garden boasts more than 2,700 tree species. A small ferry also chugs back and forth to Dittisham – a renowned crabbing spot and home to the much-sought-after (book ahead) Anchorstone Café. But, eager to get back on track, we leave that for another time.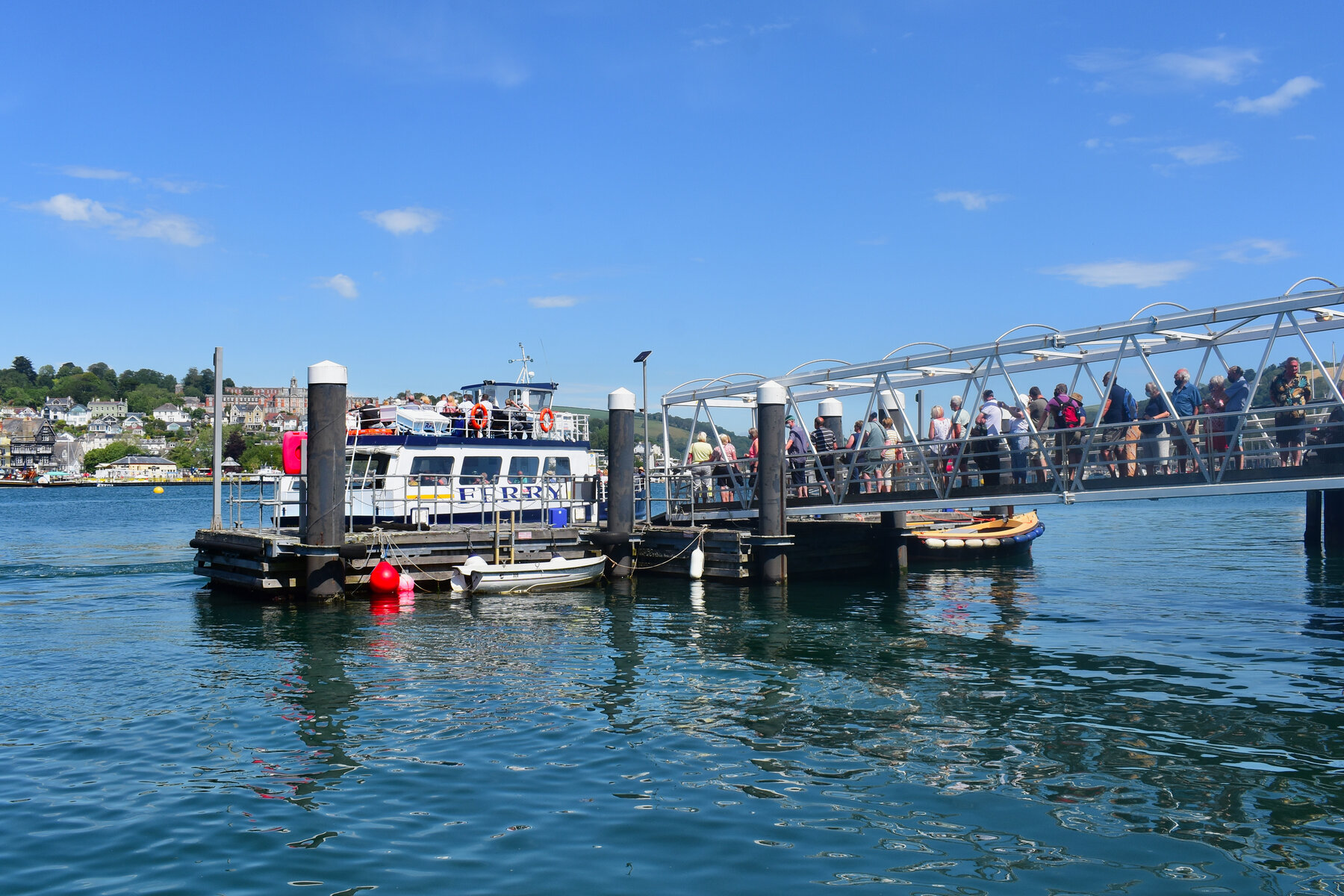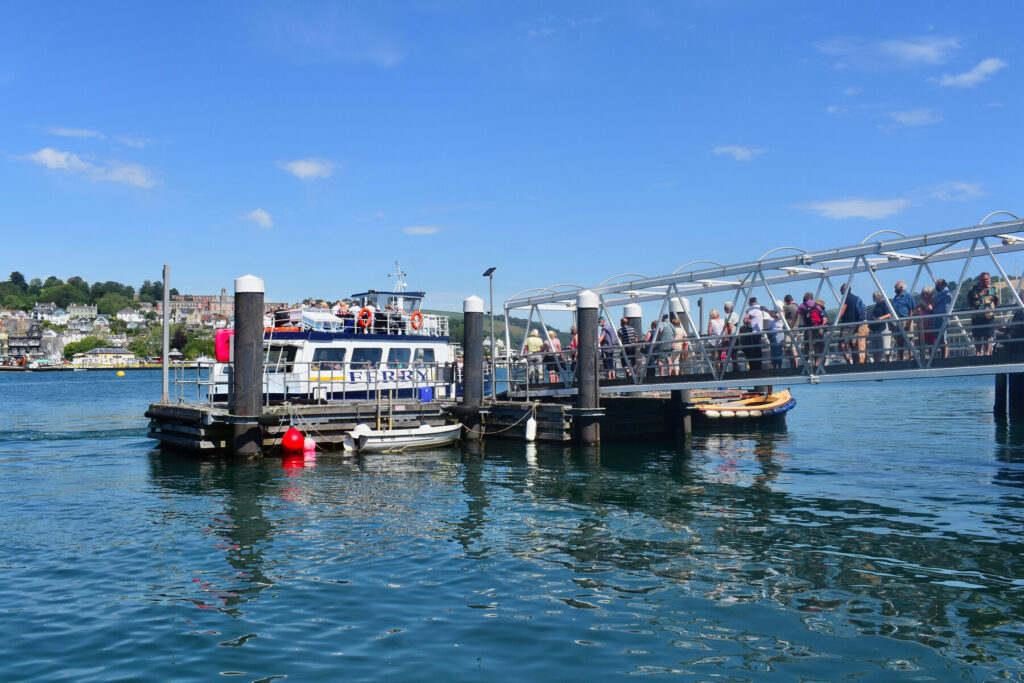 Back on board another steam train, and it's a quick ten-minute journey through the woods and along the water's edge to Kingswear. Despite numerous proposals to build a bridge from here to Dartmouth over the years, cars and foot passengers still rely on the short ferry hop to reach the home of all things sailing, naval and maritime. 'It's like we've stepped into the olden days,' my youngest exclaims as we stumble on to the cobbled twists and turns of Tudor-built Bayard's Cove Fort. He's not wrong – humans have used the Dart's deep-water harbour here for thousands of years.
After weaving among Dartmouth's brightly painted houses and boutiques, we order crab sandwiches from a window in a wall and dodge seagull dives and crabbing lines on the worn-down harbour wall. Beyond an eclectic mix of vessels bobbing gently as the tide ebbs and flows, the Kingswear Castle steals the show. In her heyday, this coal-fired paddle steamer was the lifeblood of the river, carrying almost 500 passengers between Totnes and Dartmouth until the 1960s. Although she occasionally chugs up the river to Totnes, today we hop on the more functional-looking Dart Explorer for our voyage.
The River Dart, which starts on Dartmoor and flows 46 miles through moors, woodland, riverside villages and market towns to Dartmouth, is awash with stories and folklore. A good place to dive into its history is Alice Oswald's award-winning poem, The Dart, which is the product of over three years of listening to stories of those that lived and worked on the river. Its name descends from the Cornish and Welsh word Dar, meaning oak, and after a few minutes cruising along its tidal waters, it's clear why.
Towering ancient oaks line large chunks of the river, sitting atop the water at high tide and revealing a gnarly, squelchy, rocky shoreline at low. Here, on the quieter stretches, kingfishers flash electric-blue plumage, egrets bedazzle emerald treetops with their snowy white feathers, and crabs scuttle for shelter as mud, seaweed and rocks bubble and squeak in a constant state of flux.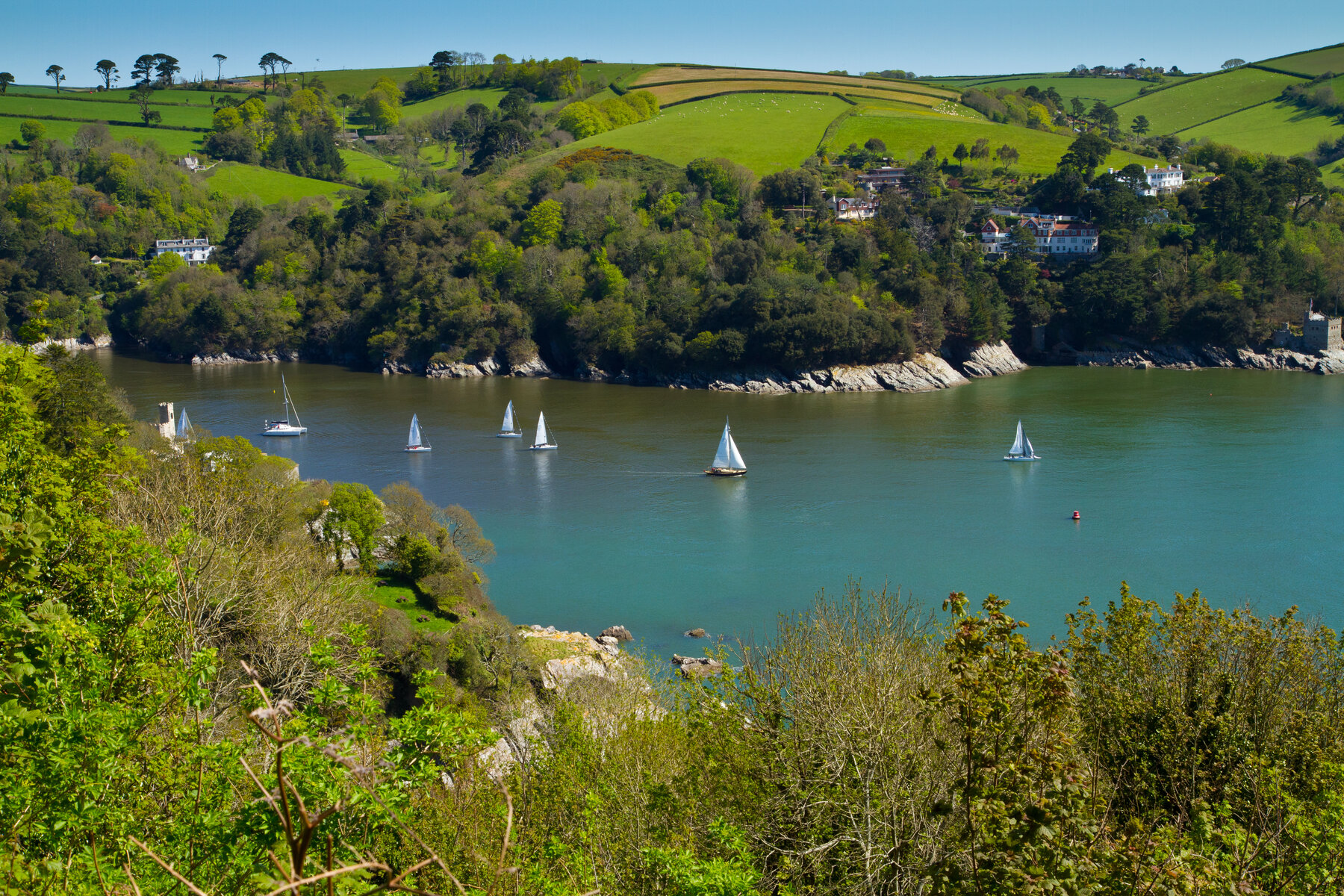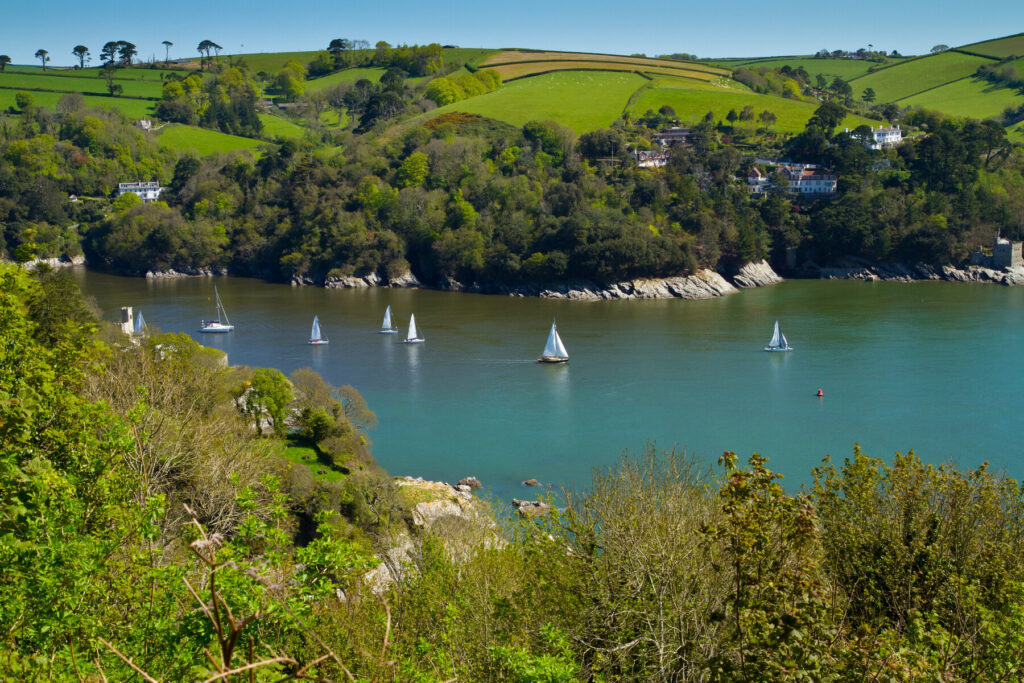 We see the round, shiny heads of grey seals among buoys and boats, which seem to scatter from Dartmouth and Dittisham like iron filings. There's even a rewilded estate in one of the river's prettiest bends at Sharpham, where a few brave souls are swimming in the swirling currents. On the Explorer's vast outside deck, our heads dance from side to side like meerkats soaking up life on the river and waving to passers-by.
Once in Totnes, we make a beeline for The Curator café to quell the river's chilly breeze with hot chocolates and brownies. Gobbled at record speed, the fuel feels well deserved. We may not have hiked or kayaked, but our slow travel hat-trick has offered enough excitement and variety to leave our minds and bodies in a happy state of exhaustion.
Totnes
Totnes, sitting at the point where the River Dart becomes the Dart Estuary, was one of the UK's first 'transition towns' (a grassroots community project that aims to increase self-sufficiency). Residents lead fierce rebellions against any inkling of a chain; Starbucks was scared off a few years ago. While there's a healthy dose of the hippy (Friday markets are a good place to bask in the Fairtrade vibes), the High Street is also a treasure trove for interiors, quirky clothes brands and second- hand goods. The classic motte-and-bailey Totnes Castle, in the middle of town, offers the finest viewpoint, while a mile-long footpath along the river from Steamer Quay to Longmarsh is ideal for kids that want to let off steam.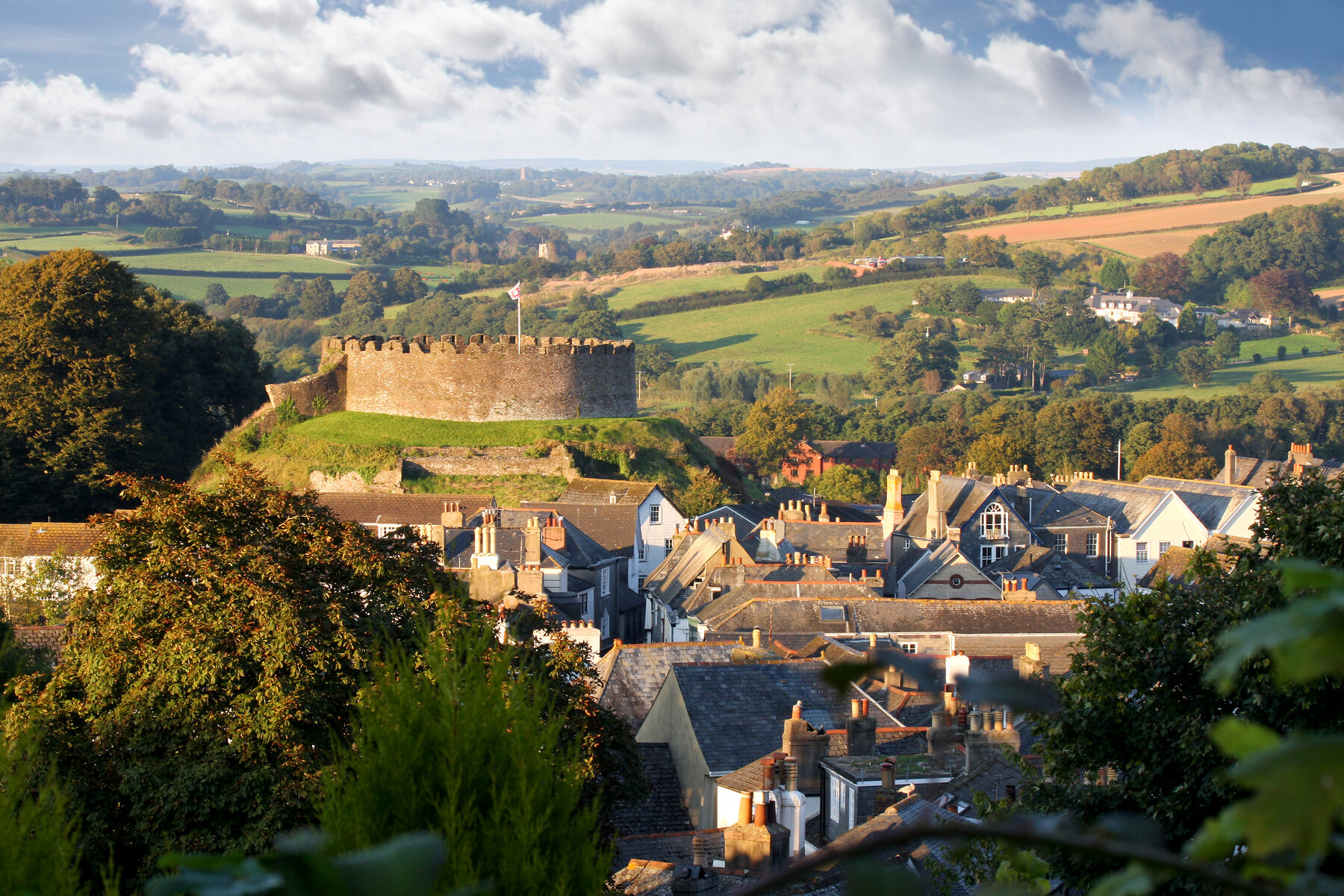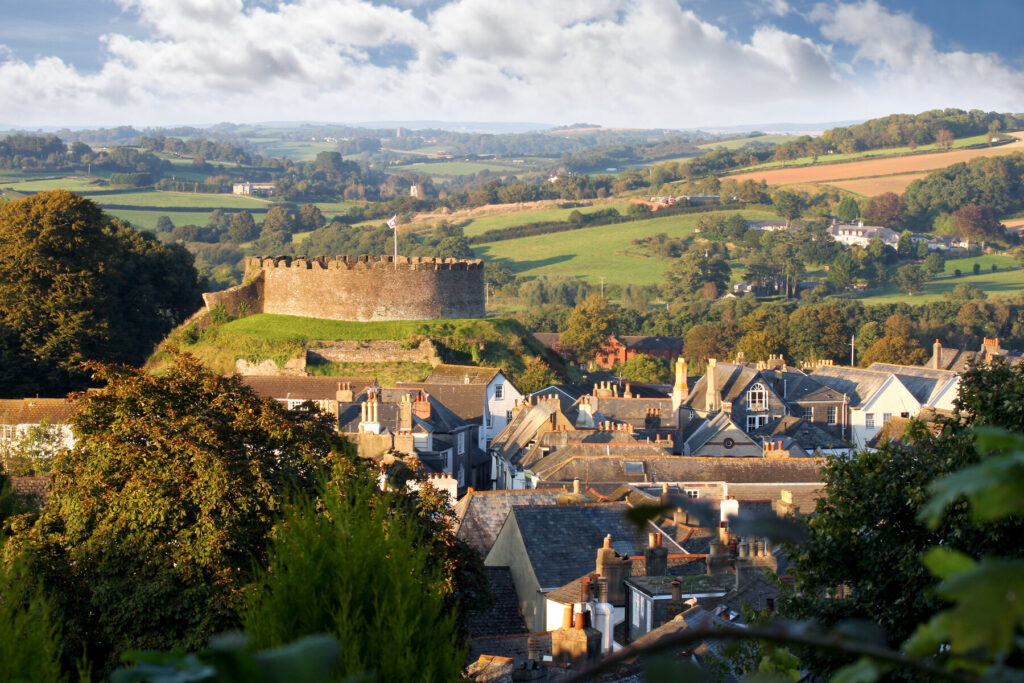 Water activities are plentiful, although most start further downstream. Red Equipment suggests a Totnes to Dartmouth itinerary that's good if you have your own SUPs. Otherwise, group tours and kayak, canoe and SUP rental are offered by Totnes Kayaks, based in the pretty village of Stoke Gabriel about five miles downriver from town.
On the other side of the estuary from Stoke Gabriel, in the tiny hamlet of Tuckenhay, Canoe Adventures organises 'By the Seat' group canoe trips from the Maltsters Arms pub on Bow Creek. A day trip involves team-building, chanting, canoeing, and building a fire for tea and biscuits. Canoeing and bushcraft trips with Winding River Canoe, in a variety of locations along the river, are a little pricier and focus more on foraging and wildlife.
The South West Coast Path: from Beesands to Mattiscombe
The South West Coast Path is the UK's longest National Trail, stretching 630 miles from Minehead to Poole. A great chunk in these parts starts in the coastal village of Beesands and heads southwest beyond Start Point – a lighthouse and the most southerly tip of Devon – to the tucked-away beach of Mattiscombe, from where it's possible to cut cross-country and be back in Beesands in time for lunch or dinner. It's a total walk of about eight miles. In Beesands, the much-loved Britannia at the Beach serves simple, local seafood, while the Cricket Inn has a more comprehensive menu (and indoor seating for when the weather doesn't play ball).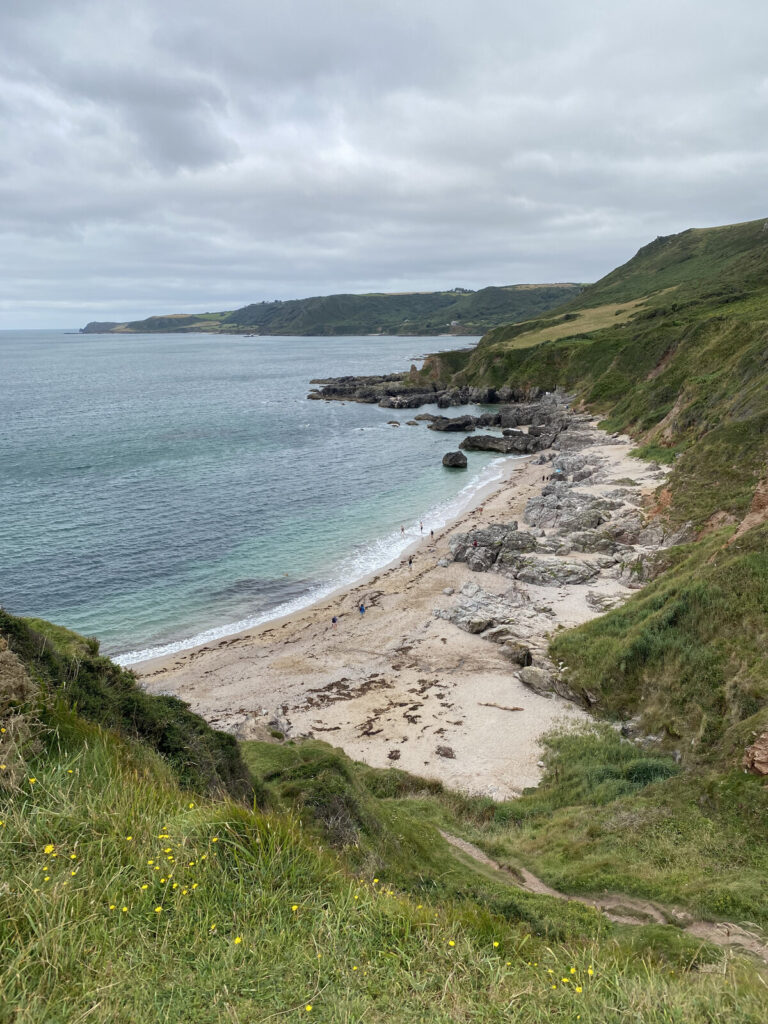 Highlights along the way include the gentle cove and deserted village of Hallsands, half of which fell into the sea in 2012. The Start Point Lighthouse visitor centre runs 45-minute tours of the lighthouse, although simply standing on one of the most exposed peninsulas on the English coast, jutting almost a mile out to sea, is enough of a thrill. Look out for seals that often swim in the pools just beyond Start Point, and pack your swimmers so you can make the most of Mattiscombe's white-sand beach.
If you're looking for more organised fun, check out the activity days run by Forest and Beach, which operates from a field just above Beesands. Full- or half-day camps for kids include marine and coastal flora and fauna identification, shelter-building and learning about tides.
Family-friendly stays in the South Hams
At the Beach – Occupying the former Torcross Hotel, this collection of 13 modern apartments (sleeping up to six), lies a 15-minute drive from Dartmouth between Slapton Ley's wetlands and the sea. There's a café, fish-and-chip restaurant and a pub within moments from the front door, along with the most sheltered section of Torcross Beach. Kids will love clambering over the rocks and there are coastal walks towards Dartmouth and Start Point.
Fingals – Children love the freedom at this rambling collection of six self-catering properties sleeping between two and six with ample gardens on a pretty lane near Dittisham. There's a tennis court and indoor pool, but best of all is the homely feel – the apartments and rooms are decorated with antiques collected over the years. There's an honesty bar in the communal lounge.
Where to eat in the South Hams
River Shack – This Stoke Gabriel place is so bedded into the fabric of its pretty, laid-back millpond and riverside setting that it's hard to believe it is relatively new. Serving brunch, coffee, cream teas, ice cream, local beers and ciders, seafood like Brixham crab, and wood-fired pizza (check timings beforehand), this is the perfect place to sit back and relax while the kids go crabbing or mess about on the river.
Rockfish – With restaurants in nine locations across Devon, including Plymouth, Salcombe and Dartmouth, Rockfish might be dismissed on first sight as a conventional chain. In fact, this locally run fish-and-chip restaurant and take-away business is responsible to the core. Fish is locally and sustainably sourced, kids get welcome packs about native fish species, and the group participates in plastic clean-ups and local charitable work.
---