White horses dashed towards me from the horizon, galloping over the sand in their frothy wake. I was fifteen. My friend was talking to me about the kind of nonsense that seems important when you are an angsty teenager. But I heard none of it.
Instead, stood on a promenade on the North Wales coast, I was mesmerised by the sheer power of the waves. It wasn't like this was the first time I had ever seen the ocean. When I was a child we moved from inland England to a Welsh town just above the sea. Although some distance away, I could see waves from my bedroom window. The sea provided the backdrop to many a childhood adventure – as it does for many of us who live on our little island of Britain.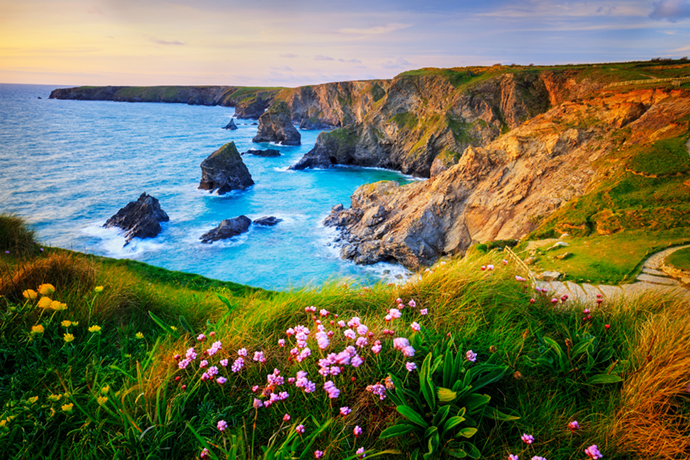 Cooking and camping by the sea offers not only variety in scenery, but also in food. You have to be inventive: you may be surrounded by water yet none of it is drinkable (unless you somehow have a desalinator). So carrying your own drinking water or sourcing from rivers en route is mandatory. But then what the coast lacks in terms of potable water, it makes up for in foraging potential – from fish to seaweed, shellfish to crabs. And then, of course, there is the very real delight – no less tasty than the best meal – of simply stopping conversation and staring at the might of the ocean.
What to eat: tomato & halloumi kebabs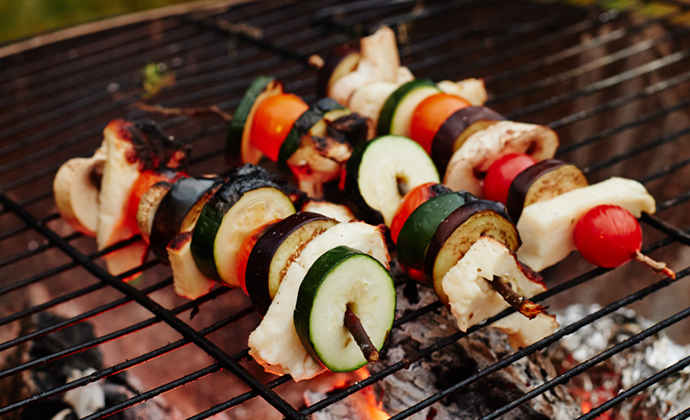 Ingredients
1 small aubergine
1 small courgette
Handful cherry tomatoes
100g halloumi cheese, cut into large cubes
1 tbsp clear honey
Splash of oil
Splash of lemon juice
Plus Wire rack
Here's the plan …
1. First find four wooden sticks suitable for cooking – the best will be thin but strong. Soak these in water for about 30 minutes to stop them burning on the campfire.
2. Turn on the camping stove and bring a pan of water to the boil. Trim and slice the aubergine and courgette and add to the boiling water. Simmer for about 5 minutes or so until soft and then drain.
3. Thread the vegetable slices, whole cherry tomatoes and halloumi cubes on to the soaked wooden sticks.
4. Mix the honey with a dash of oil and cover the vegetables with it.
5. For the halloumi, mix the oil with the lemon juice and dip the edges in it so that it browns with a tasty zing.
6. Place a wire rack over a campfire or Kelly Kettle, and put the kebabs on the flames. Turn frequently so they cook evenly. When nicely browned, serve.
Where to eat it: Blakeney
The north Norfolk coast is many things to many people. To the Hunstanton crowd it's home to fish and chips, sticks of rock and candy-striped deckchairs. To the Holme crowd it's a twitcher's dream, being slap bang on the migration route for many a winged species.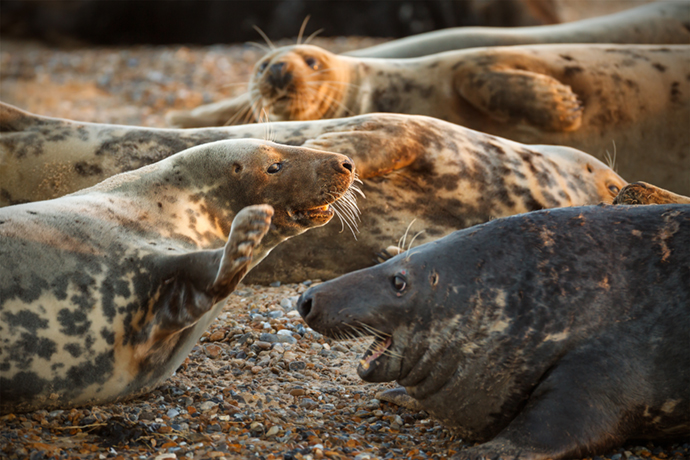 But for a wilderness lover it's all about Blakeney Point, Norfolk. Hemmed in from the sea by salt marshes it feels far removed from just about anywhere. The highlight is the shingle spit of Blakeney Point, which (between November and early January) provides a home to calving grey seals that collectively produce over 2,000 pups each year.
---