There is no type of terrain quite like Britain's high moorland for creating an atmosphere that evokes emotions and sharpens the senses. It's a place where there is often very little in the way of a distinct water source while, at the same time, water seems to be present all around you. You can often hear it when you stop: a faint babble or splutter, a barely audible trickle, or a pleasingly comforting saturated squelch beneath your boots. Then there is the trademark mist: haunting, moody and seemingly ever-present.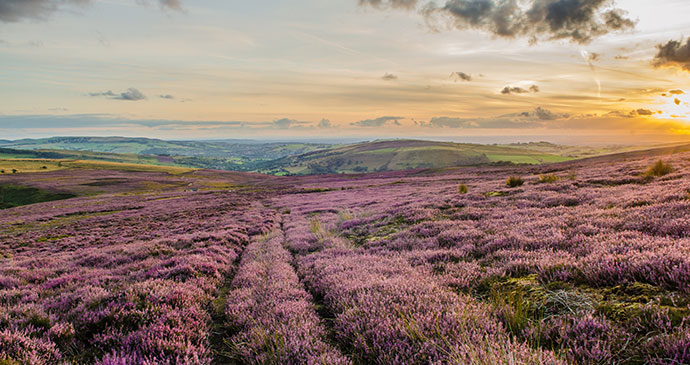 In short, moorland is beautifully British and ball-bustingly hard, but certainly worth the effort. If nothing else, the silence that pervades a misty plateau is reward enough for venturing there. Then throw in some particularly hearty and tasty grub that has never known a freeze-dried packet and you will undoubtedly (and sometimes inexplicably) find yourself desperate for more. More views, more food, more moors…
What to eat: Quorn cowboy chilli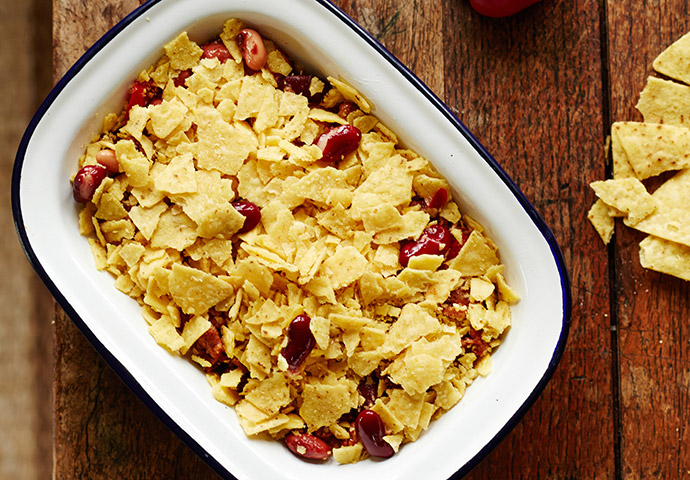 Ingredients
Knob of butter or splash of oil
100g Quorn mince (can substitute with meat if desired)
2 mini-peppers or 1 regular pepper, deseeded and sliced
½ x 415g can Heinz Five Beans
Dash of Tabasco sauce
Pinch of paprika
1 x 30g bag of tortilla chips
Here's the plan …
1. Turn on the camping stove and heat the butter or oil in a frying pan.
2. Once the butter or oil is sizzling, throw in the Quorn and cook until it starts to brown nicely, around 5 minutes, stirring occasionally.
3. When the mince is browned, add the pepper slices and stir for a couple of minutes until they start to soften.
4. Add the beans, Tabasco and paprika and stir well. Simmer for 4–5 minutes or until the beans are heated through and bubbling slowly.
5. To serve, pour the chilli into your camping bowl. Crush the tortilla chips while still in their bag, then open and sprinkle over the chilli.
Where best to eat it: the North York Moors
It would be sacrilege to mention famous moorlands and not talk about the largest stretch of heather-coated moor in Britain. Every year between August and September, this otherwise grey-brown bracken-swathed high ground explodes with lilac hues as the flowers blossom.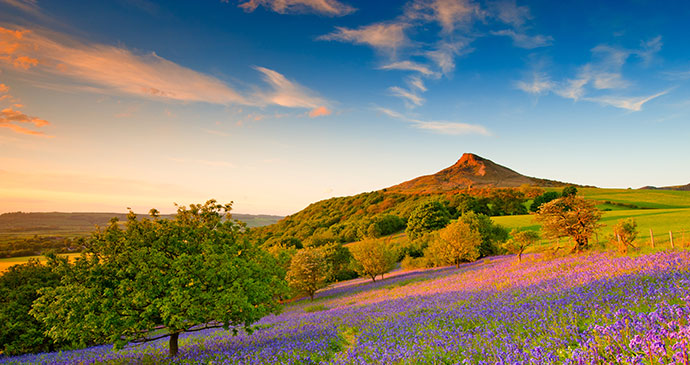 But it's not just the North York Moors' annual purple haze that makes it worth a visit. The area is also home to a supply of bilberries (good for foragers) – not to mention archaeological evidence dating back to 8,000BC. The North York Moors also boast limestone belts, forest and coast and even has a dale known as Great Fryup – surely the best place in the world to take the pan and have an alfresco brekkie.
---