It is hard to accurately describe what it is like to stand looking down on the clouds without gushing profusely in a stream of unbridled adjectives. Most of us have been in planes so have experienced the sensation of sitting in a (sort of) comfy chair at 35,000 feet (10,660m) and looking at the big fluffy white blanket of cumulus vapours floating below. But that sight is experienced from within the confines of a metal box, drinking bad coffee, surrounded by the smells and sounds of a few hundred other souls, silently wishing that the whole ordeal will be over very quickly.
Climb a mountain (or even a small hill), however, and wake up on the very top as the only person for miles and it is a different experience entirely. With a cup of freshly brewed tea in one hand, a bowl of steaming porridge in the other, and nothing but clouds stretching out just inches from your feet it is, I believe, as close to heaven on earth as you can get.
What to eat: sausage & egg boats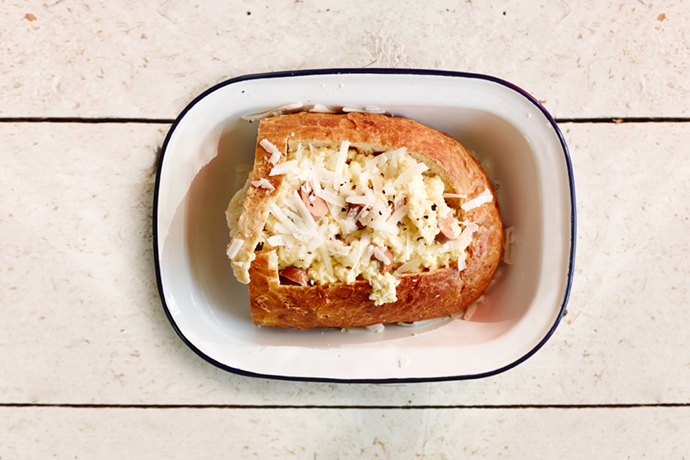 Feel ready to tackle even the highest mountain, with this hearty – slightly naughty – dawn delight © Liz Seabrook
Ingredients
½ baguette or 1 small baguette
Knob of butter
1 shallot or small onion, sliced
2 meat or veggie hotdog sausages, sliced
2 eggs
Black pepper
Handful of grated Cheddar cheese
Here's the plan …
1. Take the baguette and cut a V-shaped hole in the centre and gouge out the middle (you are welcome to eat this!), leaving the base intact.
2. Turn on the camping stove, melt the butter in a frying pan and add the shallot or onion and fry until softened. Add the hot dogs and cook for 5 minutes or until hot. Transfer the contents of the pan to a plate.
3. Crack the eggs into the pan and whisk through, scrambling them over a medium heat. As they start to solidify return the sliced hot dogs and shallot or onion back to the pan. Stir and season with black pepper.
4. Cook for another minute, then spoon the mixture into the hole in the bread and serve with the grated cheese sprinkled liberally on top.
Where to eat it: Ben Nevis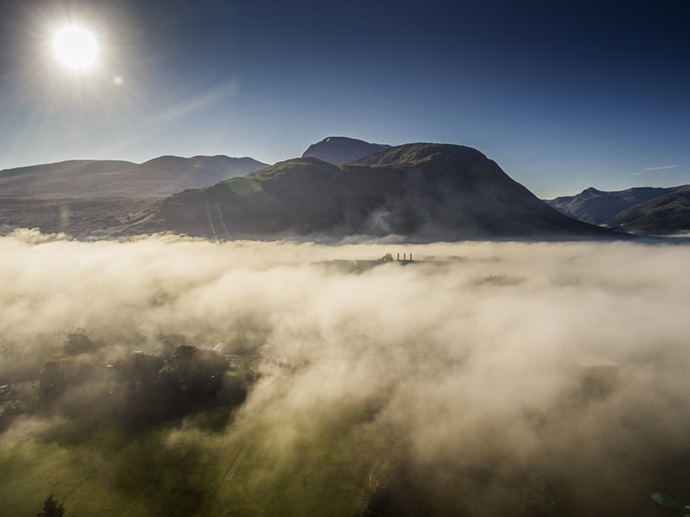 It may seem somewhat odd to recommend setting out to eat on the top of Scotland's Ben Nevis, a summit so notorious for its bad weather that a meteorological observatory once adorned it. However, look back a little further and you'll find that those hardy Victorians also built a hotel up here. You can still see the crumbled foundations of the dining room on the roof of the world (or Britain, at least). Head up there now and you may get an unrivalled view of the Scottish Highlands and out to Lochs Linnhe, Eil and Leven. Should the rain start to fall, you can retreat to the emergency shelter – actually higher than the summit itself – and enjoy your dinner at altitude.
---