Don't get me wrong – I've always loved waterways. But the thing is that I've always loved them respectfully, at a distance, from the safety of dry land. Several years ago my passion for channels became so strong that I even blew my savings on a dilapidated narrowboat. I then devoted two years of my free time to doing it up – inside and out – so that I could spend weekends and evenings on (if not in) the water.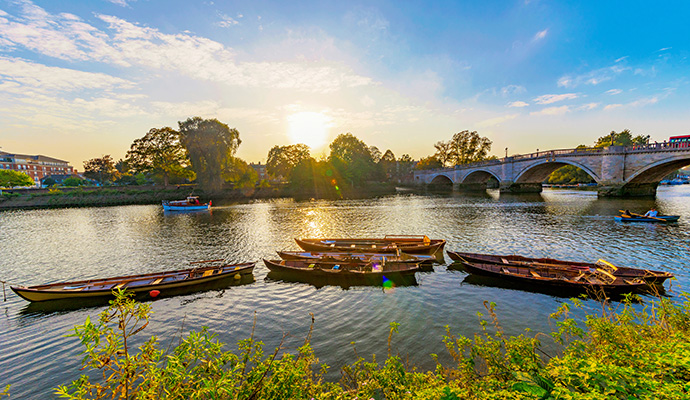 There's something about the flow of streams, rivers and waterways that feels somehow metaphorical. It could be because I am a writer – a profession that demands creativity be turned on at the drop of a hat – working with clients who assume inspiration floats around us like the air we breathe, just waiting to be taken in and converted into intelligent words which we can spill out on to the page whenever we desire.
Someone once described the waterways to me as the 'fastest way of slowing down', and that's certainly what I've found it to be. When I hike by rivers I tend to drift and amble, rather than sprint. I've followed them from source to sea – the ultimate completion of a journey. And yet rivers don't really ever have an end. They flow into bigger rivers or into estuaries or reservoirs; they are pumped into pipes or spill out into seas. But their journey is a constant one that can never truly end. And perhaps that's why I find them an infinite source of inspiration – for adventure (both physical and culinary) and for finding the right words.
What to eat: berry blast pancakes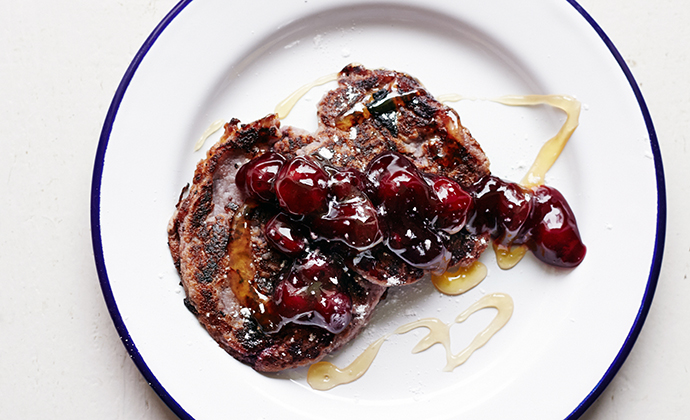 Ingredients
1 egg
250ml milk (or 250ml water mixed with 3 tbsp powdered milk)
350g self-raising flour
Large knob of butter or splash of cooking oil
₁⁄₃ x 400g canned or fresh mixed berries
Clear honey, to serve
Here's the plan …
1. Mix the egg, milk and flour together in a bowl to form a smooth batter.
2. Stir in two-thirds of the berries – the mixture will turn a lovely shade of purple.
3. Turn on the camping stove and heat some of the butter or oil in a frying pan until sizzling hot. Place two spoonfuls of the mixture into the pan, to make two pancakes. (You should be able to cook two small American-style pancakes at a time in most camping frying pans.)
4. As the batter starts to bubble, flip the pancakes, to cook on the second side.
5. Once cooked, transfer to a plate and cook a further two pancakes with the remaining batter. Serve with a scattering of berries and a drizzle of honey.
Where to eat it: the River Otter
As with other watercourses, this river is known to have inspired many a wordsmith – notably silver-tongued charmer Samuel Taylor Coleridge, who penned a sonnet to its beauty through the eyes of himself as a child. Indeed, there is something about the Otter that induces a child-like state of wonder.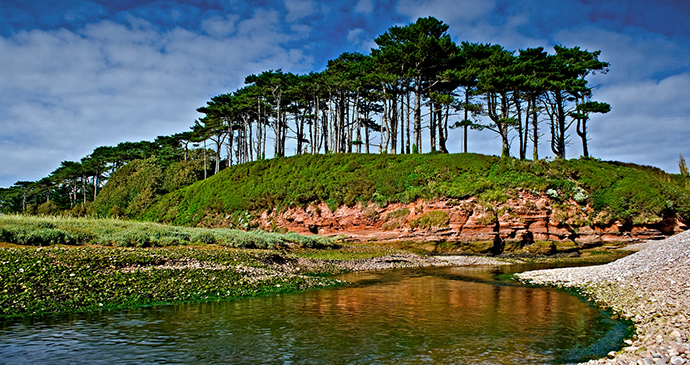 It could be the tunnel, known as the 'tumbling weir', where the water disappears underground. Or it might be the 'fish pass' at Otterford, where the river flows from Somerset to Devon. Or, maybe, it's the unaccounted-for presence of a new population of European beaver that mysteriously appeared in 2013 along a picturesque section between Otterton and Ottery St Mary. A puzzle to ponder while preparing your food.
---