No matter the hour, there's always something happening in New York. Art exhibitions, shows, food tours, date nights, parties – the city is alive, entertaining New Yorkers and locals alike. But what if sitting still at a show and walking around a museum is too dull for you? What if you prefer more adrenaline in your veins? Well, we've got you covered with this inside guide on the best adventurous things to do in New York City.
If you're visiting, make sure you stay somewhere central so that you can fit as many of these into your schedule as possible. Don't forget, you can find very good luxury hotels in New York on Voyage Privé.
Look down from the Empire State Building
On a sunny day, climb to the top of the Empire State Building for a stunning view of the city and its surroundings. You can see as far as 80 miles away using the binoculars on the observation deck – and feel your heart skip a beat as you look down.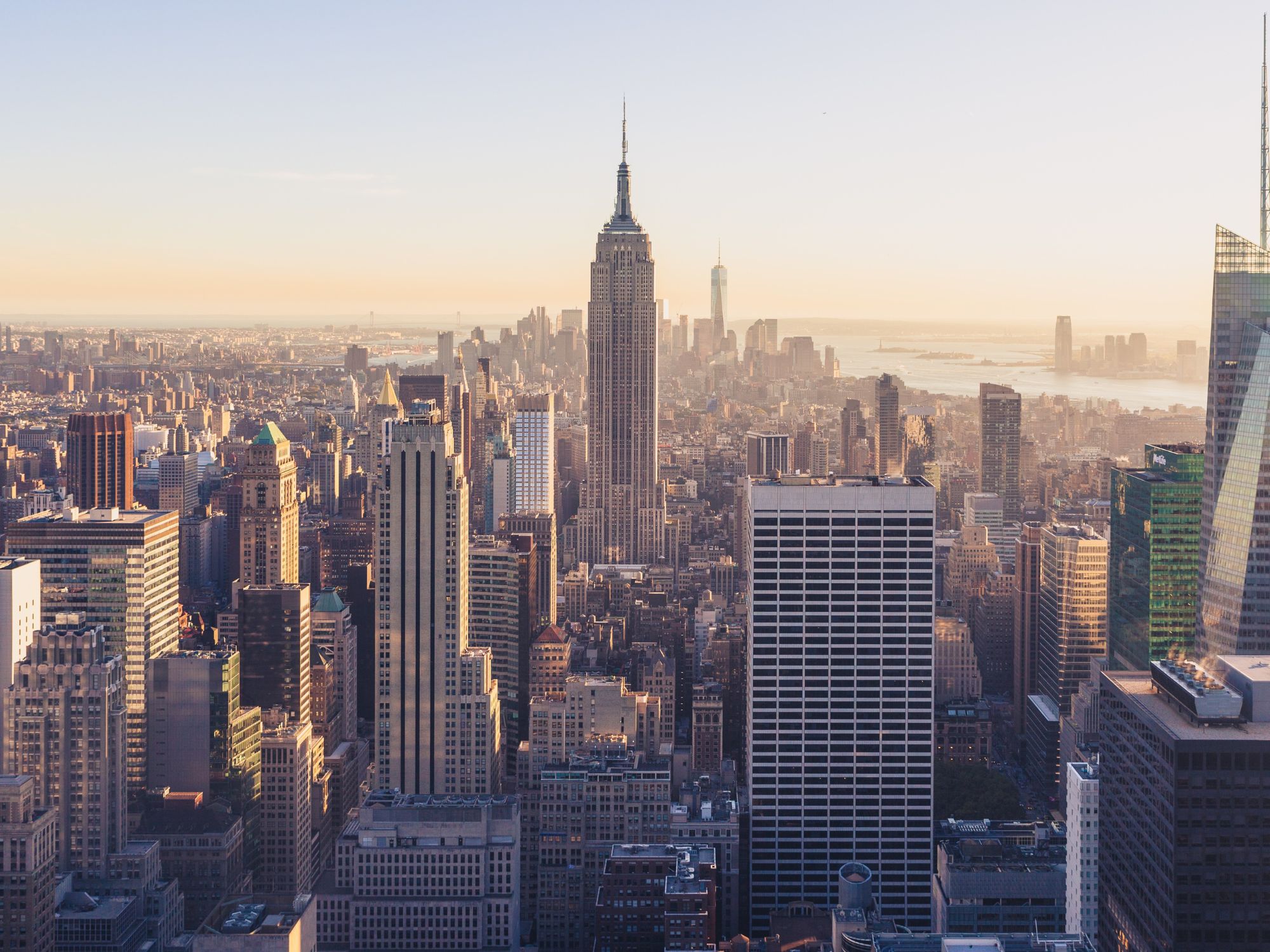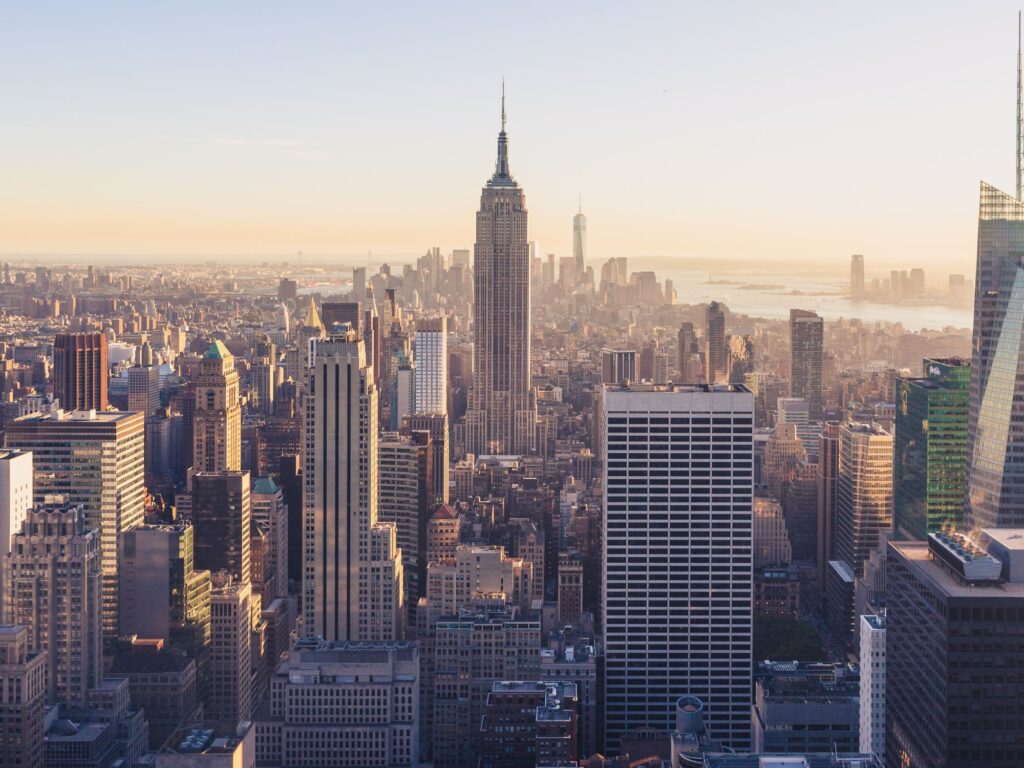 And if you like heights, then New York is the city for you. Climb Top of the Rock above the Rockefeller Center or, indeed, the highest building in New York: One World Trade, built where the World Trade Center used to be.
Get pumped with adrenaline on a speedboat tour
Watch the boat slice through the water as you take a tour around Ellis Island. Feel the breeze in your hair and prepare for goosebumps on your skin.
Also, keep your camera at hand to snatch a photo of the Statue of Liberty as it comes your way.
See the 'Big Apple' from a helicopter
The perfect way to get your blood rushing is to fly above New York in a helicopter. Watch the Empire State Building, the Rock, and other historic landmarks from the sky.
If you love it, you can even take classes to become a certified helicopter pilot.
Catacombs in New York? They are spooky!
It is probably the last place where you'd expect to find catacombs, but here, indeed, they are. Explore the 200 year old crypts under the Basilica of St. Patrick's Old Cathedral in New York's Little Italy.
The tour is conducted by a local guide and usually takes about 1.5 hours. Mystery is guaranteed.
Try white water rafting on the Hudson River
For a spectacular outdoor adventure, embark on a 17-mile wilderness rafting trip on the Hudson River.
You will spend about six hours facing the force of the water with your friends.
Bike your way through New York City
If you want to feel like a true New Yorker, rent a bike and pedal around the city, discovering its iconic places like Central Park, Times Square, the High Line, Brooklyn Bridge, Greenwich Village, Union Square, Columbus Circle, or Washington Square Park.
There are also many guided bike tours if you want to experience a more organised expedition.
Head to Niagara Falls on a jet boat
Take a day trip to Niagara Falls for a spectacular experience. Cruises are heading there every day, but there's nothing more thrilling than hopping on a jet boat for this adventure.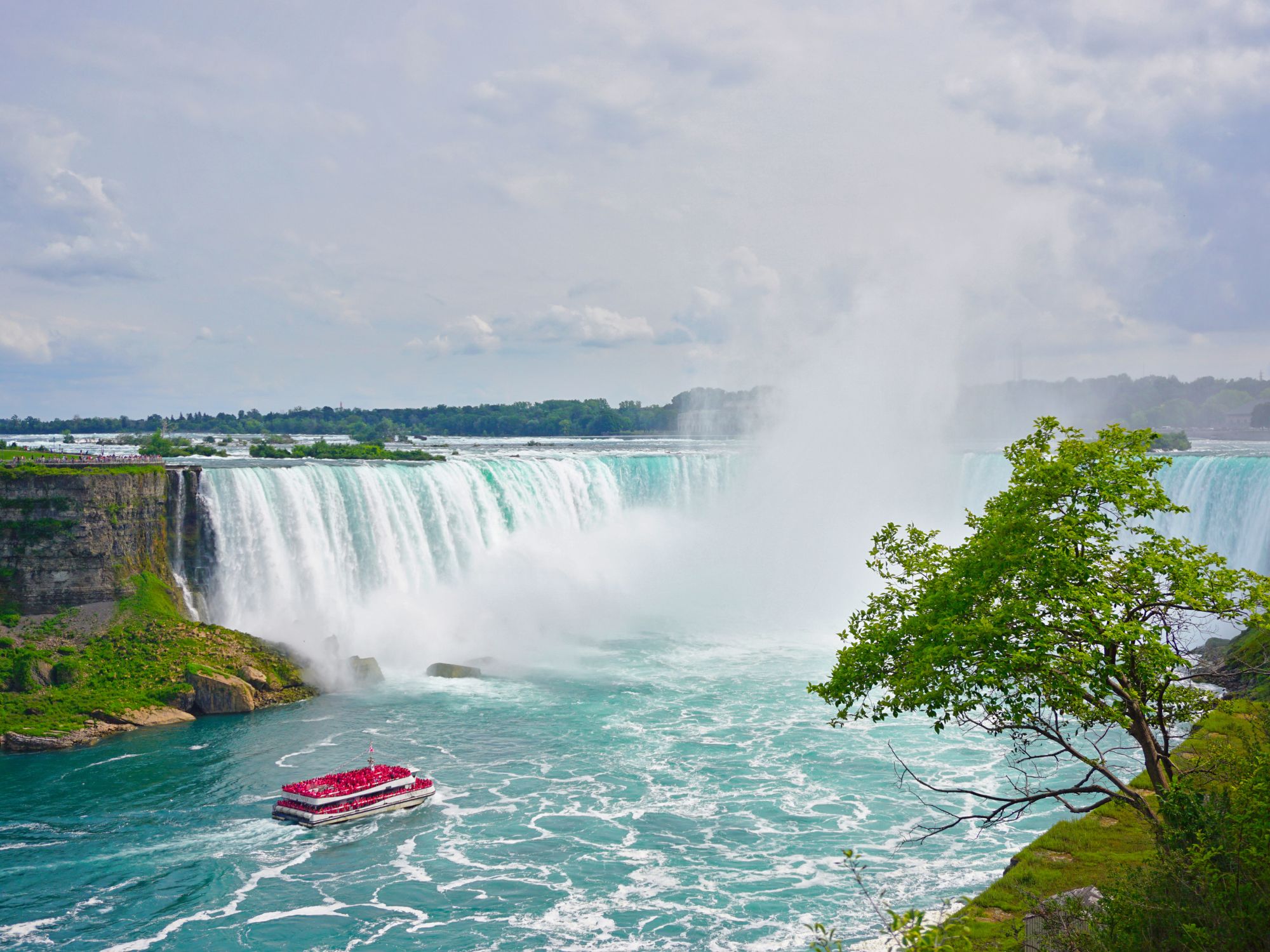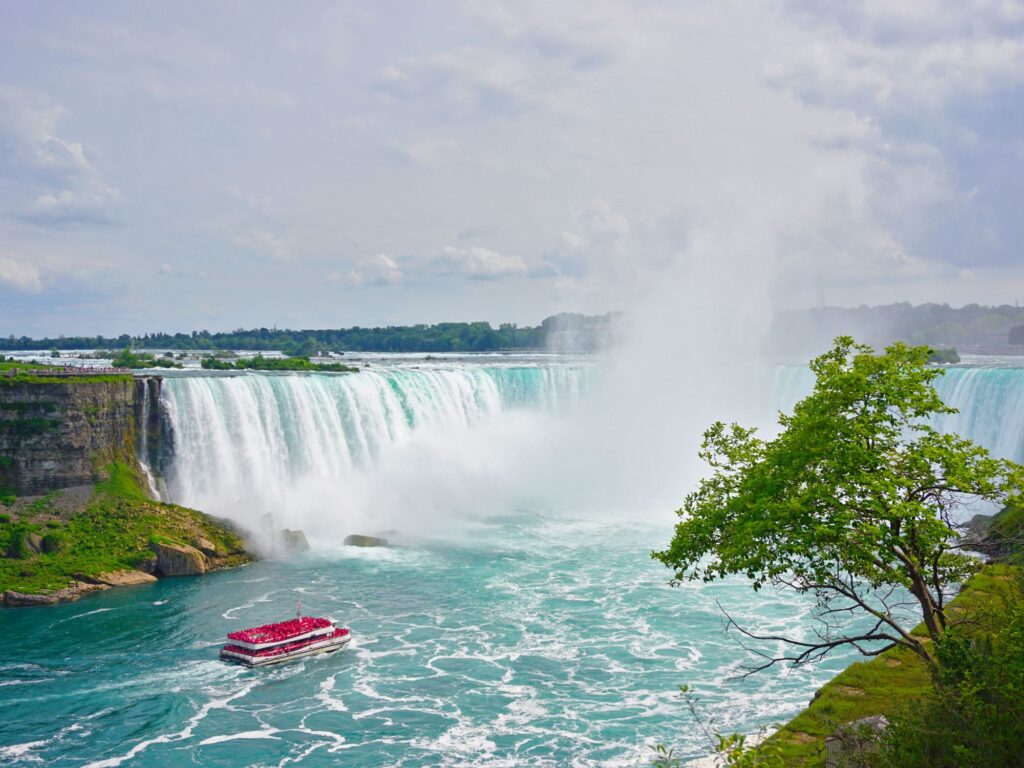 Or is there? Try the zipline that goes across the waterfall.
Look up at the city skyline from a paddle board
Stand-up paddle boarding is popular on the Hudson River and a great way to see Manhattan without the crowds. It is also the perfect place to enjoy some fresh air and relax without leaving the city.
For even more adventure, head to East River, where kayaking is king.
Big bouldering fan? Try it in Central Park!
Bouldering is fun in a climbing gym, but it is way cooler in Central Park.
Show off your climbing abilities on the Rat Rock, the most famous bouldering space there.
Test your mountain biking agility
Mountain bikers quickly recognise a great place for their hobby, and almost everybody agrees that Highbridge Park offers the best routes in New York.
Rent a mountain bike and go on a ride along rocky cliffs and gorgeous forests.
If it's winter, go ice skating at Bryant Park
For some, winter is simply the best time of the year to be in New York.
If this applies to you, make sure you don't miss the huge skating rink at Bryant Park.
Embark on the Staten Island ferry
If you are more of a moderate adventure seeker, the Staten Island Ferry may be your thing.
Jump on it at Battery Park and enjoy a moment in the sun, soaking in the marine breeze.
Ride the legendary Cyclone on Coney Island
Discover the amusement park on Coney Island and ride the second steepest roller coaster in the world.
The Cyclone has a drop of 85 feet with a descent angle of 60 degrees. It is one of the best things to try for adrenaline junkies.
Experience date night at the MET
If you've visited the Metropolitan Museum of Art but want to explore more of New York's artistic life, buy a ticket to a date night at the museum.
It is one of the few special events that allow you to socialise with New Yorkers, dance, and have a few drinks in a distinguished atmosphere.
Attend a basketball match at Madison Square Garden
There's nothing more American than basketball, so head to Madison Square Garden for a thrilling experience.
If you are not a big sports fan, the arena is also a venue for concerts, so you may catch one while in New York.
Test the weird acoustics at Grand Central Station
One fun thing to do in the city is stop by the Whispering Gallery at the Grand Central Terminal and test its acoustics.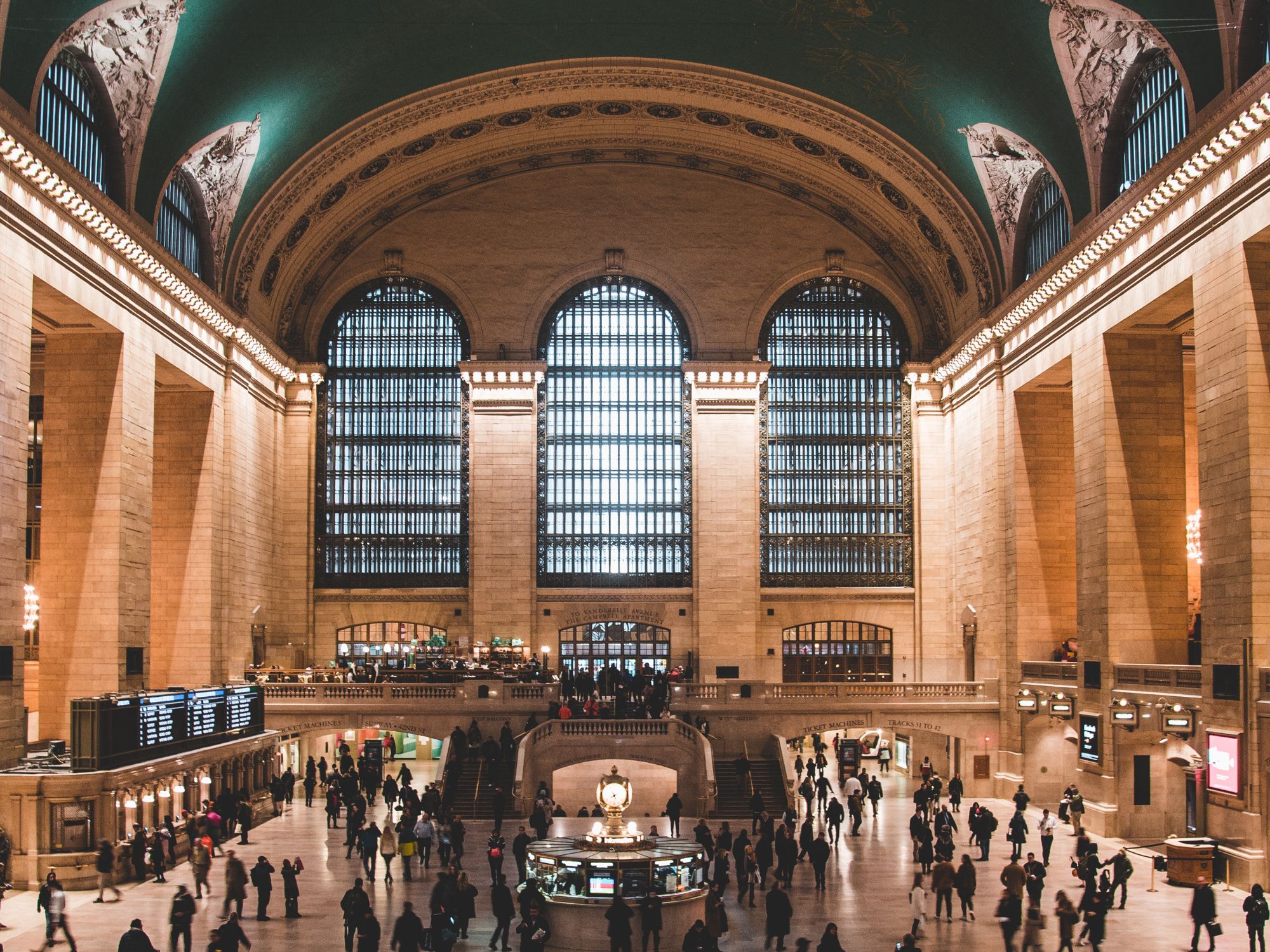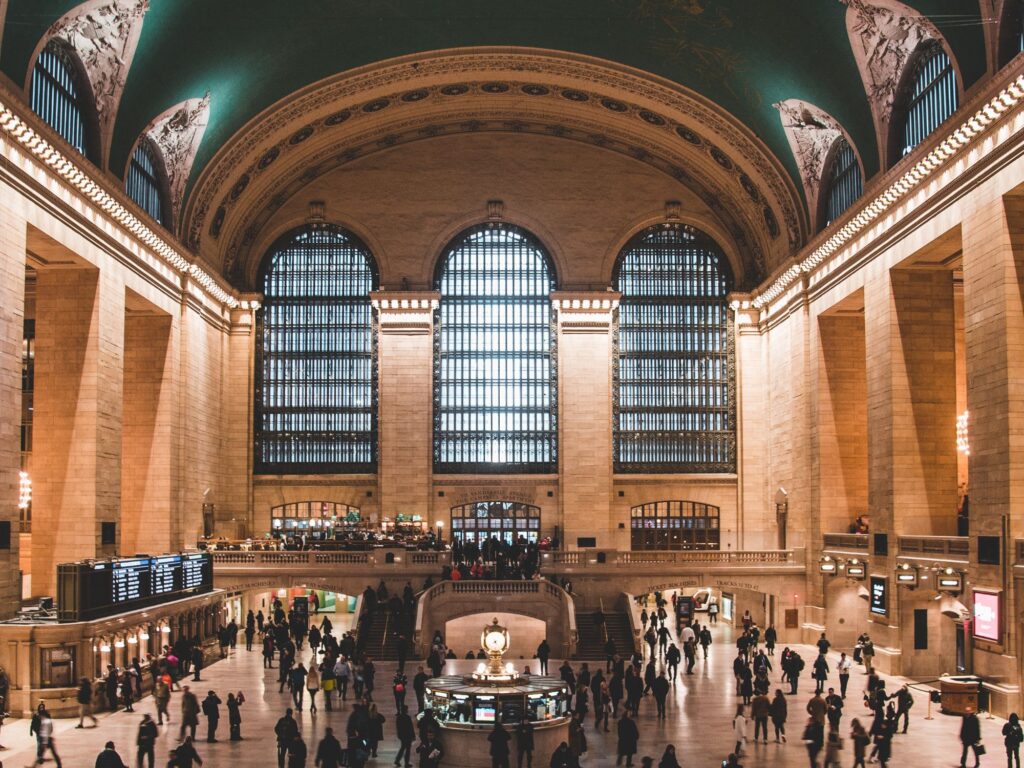 Whisper something to your friends from across the room and get amazed at how they can hear every word.
Surf at Rockaway Beach
Rockway beach is perfect for swimming and sunbathing, but surfing is also one of the many fun things to try here. Rent a surfboard and hit the waves.
If you are a beginner, you can hire an instructor to teach you the basic notions of this sport.
Watch a Broadway show
It may not sound like a grand adventure, but most Broadway shows will get your excitement levels through the roof.
If you've dreamt of seeing Hamilton or The Lion, now is the time.
That's it for now. We hope you enjoyed this collection of adventurous things to do in New York. And once you've had your fun in the Big Apple, extend your journey with our guide to travelling the USA by rail.
---