For most people, Calais is just a place to stock up on booze or hurry through on the way to sunnier climes further south. Our closest neighbours might be only 20 miles away, but they seem to sit in our blind spot. The reality is that the Calais region is a great place for a short break with the family. Here are some reasons to hop across the Channel when the next bank holiday weekend rolls around. And to watch Bradt MD Adrian Phillips talking about what the region has to offer on James Martin's Saturday Morning show, click here.
Nausicaá – a big fish among aquariums
Nausicaá in Boulogne-sur-Mer is the largest aquarium in Europe, and represents quite a family blockbuster – an attraction that's as educational as it is entertaining.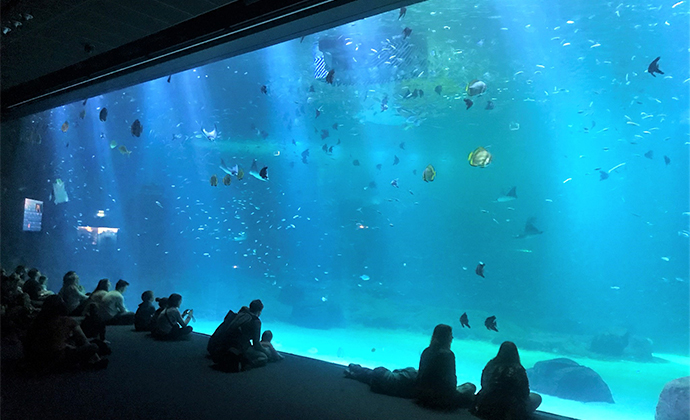 The jewel in its crown is a new 'Journey on the High Seas' exhibit, a vast tank containing 10,000 cubic metres of water, and showcasing an underwater habitat inspired by the ocean around Malpelo Island (350 miles off the coast of Colombia).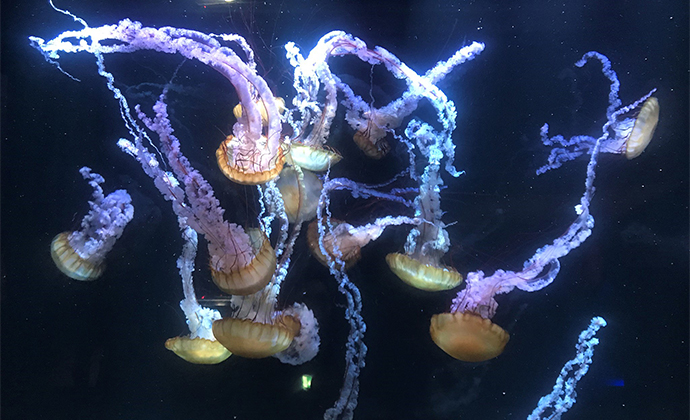 The tank is an amazing feat of engineering, featuring a 54-tonne viewing window that's nearly 40cm thick and 100 square metres in size. Sitting in front of this window is an absorbing, immersive experience: giant manta rays flap lazily past, hammerhead sharks cruise the water and shoals of mackerel dart about. Indeed, there are 24,000 creatures in total.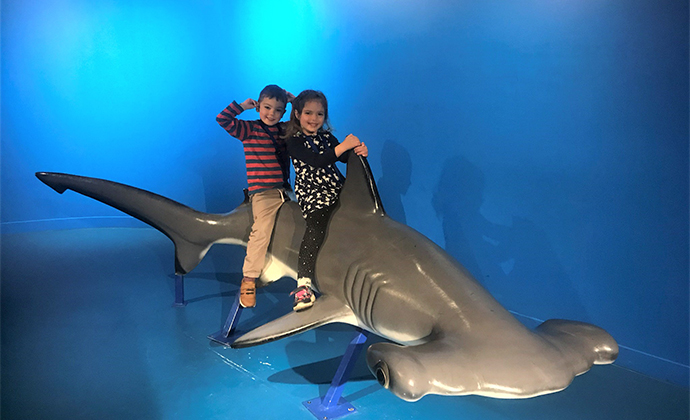 Elsewhere, the 'Man and Shore' exhibition details our relationship with the sea, there are touching pools where children can get up close with rays and other species, and a tropical tank with caimans and sharks. It's a properly interactive aquarium, with lots of buttons to push and things to climb, and soft lighting and music further enhance the atmosphere. This is a special aquarium that will engage children and adults alike.
Nausicaá – behind the scenes
As impressive as the exhibits themselves is the operation to keep the aquarium running. A special lift takes you to a viewing platform above the 'Journey on the High Seas' tank, offering you a sneaky peak behind the scenes and an insight into the scale of the job involved. There you'll look down on the LED lighting rig that replicates the cycle of day and night (including a blue light that mimics the moon), the kitchen where 50 types of food are prepared for the various species, and the diving equipment used by the tank's eight keepers.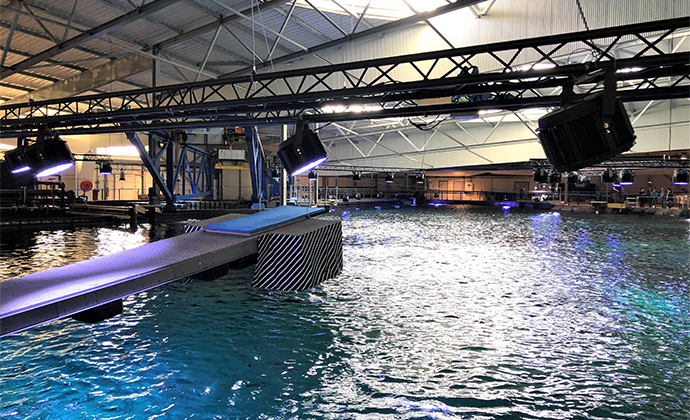 The process of feeding the fish is complicated because of course different fish eat different things at different times. The divers have therefore 'trained' the manta rays and some other species to recognise a particular shape – a triangle, for example, or a circle – and when they lower one into the water, the relevant species swims to that area of the tank to be fed. It's quite remarkable.
Culture and cuisine
Although it's now officially part of Hauts-de-France, until recently the region was known as Nord-Pas de Calais, and it has a distinct local identity. The people here have their own dialect – called Ch'ti, which one resident described as 'French with attitude' – and they tend to think of themselves as very different from their fellow citizens living further south. Culturally, they share Flemish influences with Belgians just over the border, and this is evident in the cuisine.
Dishes to look out for include andouillette (an offal-based sausage produced in the town of Arras); potjevleesch (meaning 'potted meat' in Flemish, and similar to a terrine, featuring chicken, rabbit, veal and pork); carbonade (a beef and onion stew, simmered for a long time in a local beer and having a sweet-sour flavour); and tart ch'tiflette (a spin on the traditional tartiflette, using a local, pungent cheese like Maroilles).
Beautiful beaches
They often come with a bracing wind off the Channel, but the beaches on the coast of northern France are wonderful.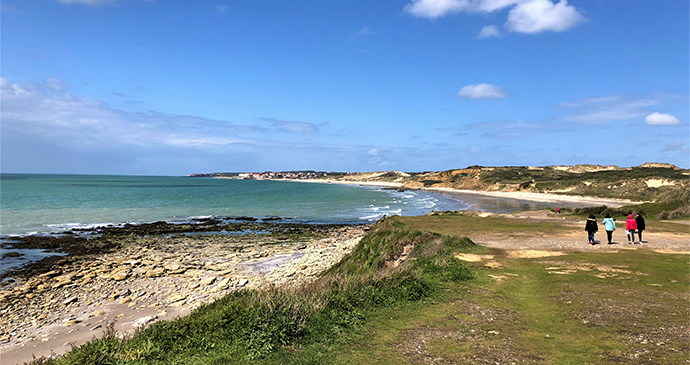 Head south of Calais to the stretch known as Les Deux Caps – between a pair of protruding noses of coastline called Cap Blanc-Nez and Cap Gris-Nez – for great sweeps of sand and dunes.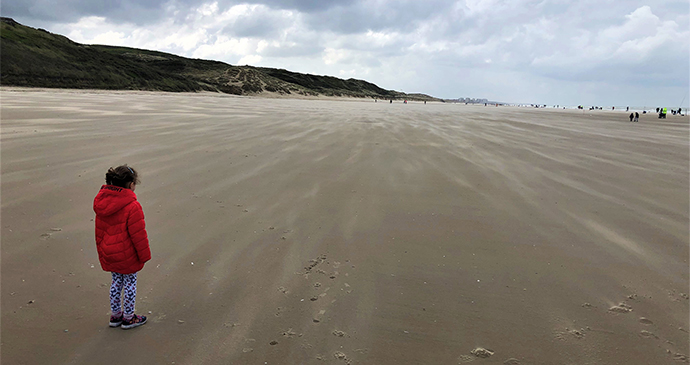 They offer fabulous walks, rock-pooling opportunities and picnicking spots, and views across to the cliffs of Dover on a clear day.
Boulogne-sur-Mer
The medieval fortified town of Boulogne-sur-Mer is worth half a day of anyone's time. Its 12th-century belfry is UNESCO-listed, and contains a collection of finds from the Roman era, while the Castle Museum has ancient Greek and Egyptian works of art.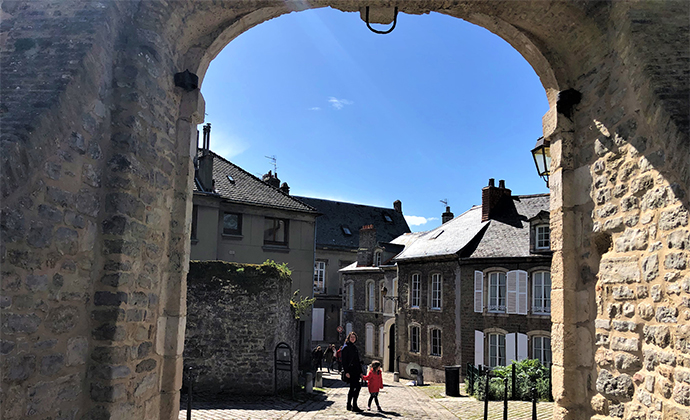 You can tour the crypt of the Notre-Dame Cathedral, or just stroll the quaint streets and stop at a café. Be sure to drop in on Philippe Olivier's famous cheese shop – among the cheeses on offer is Le Vieux Boulogne, which is scientifically proven to be the smelliest in the world!
The World Wars
The centenary of the end of World War I was commemorated in 2018 and the 75th anniversary of the D-Day landings in Normandy earlier this year. Both served as poignant reminders of the role this region played in both wars.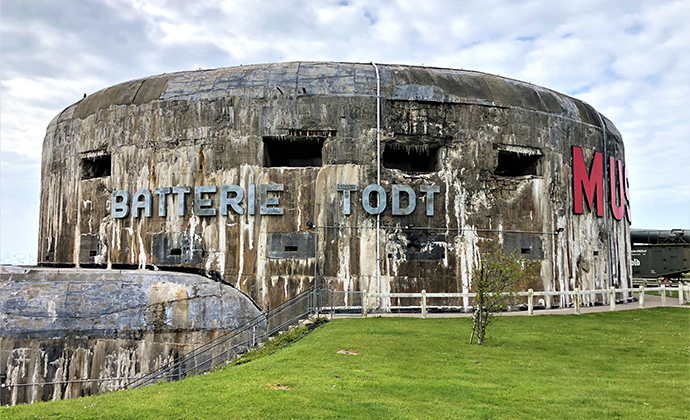 Bunkers and gun placements are common features along the coast, and various sites offer a fascinating, educational insight on those periods of history. You can take a tour of the Todt Battery, a vast bunker – one of the largest constructions built by the Third Reich – that spreads over three floors and gives a sense of what it was like for the soldiers living inside. The nearby Musée 39-45 at Ambleteuse is a small museum with a rich collection of World War II uniforms and artefacts, while the recently opened CWGC Experience near Arras showcases the work of the Commonwealth War Graves Commission (including how they go about tracing the relatives of soldiers discovered on battlefields over a century on).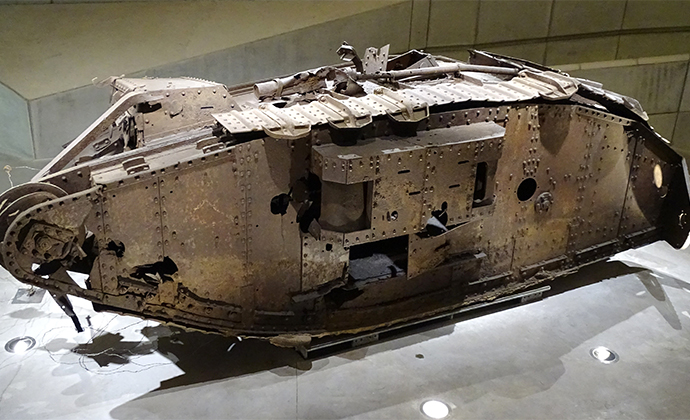 A particularly colourful tale is told at the Cambrai Tank 1917 exhibition at Flesquieres. Local man Philippe Gorcynski heard rumours that a British WW1 tank was buried somewhere in the landscape after taking a direct hit during the Cambrai offensive of 1917, and made it his life mission to find it. After much research, he pinpointed its likely position, and – after an hour of digging – uncovered its roof hatch. He removed and restored the tank (which is called Deborah), and put it on display, along with items belonging to the eight-man crew (half of whom were killed when the tank was struck by a shell). Relatives of the crew were present at the opening of the museum last year.
How to do it
Getting there: You can travel with Eurostar from St Pancras or by Eurotunnel from Folkestone, but the most economical – and arguably fun! – journey is by ferry. A crossing with DFDS takes around 90 minutes; it's worth paying a little extra to access their club lounge, which is very comfortable and offers free snacks, drinks (including Prosecco!) and newspapers. From Calais port, it's a 45-minute drive on the A16 motorway to Boulogne-sur-Mer.
Where to stay: Holiday Suites have good self-catering villas near the beach in Hardelot-Equihen, just south of Boulogne-sur-Mer, as well as brand-new accommodation in Boulogne-sur-Mer itself.
Where to eat: Atlantic Hotel in Wimereux has two restaurants, each with splendid views over the sea – L'Aloze brasserie is the more informal, and a great spot for lunch, while La Liégoise is for those wanting to splurge. For something down-to-earth that's sure to be a hit with kids and adults, head for homemade speciality burgers at Les Ferronniers restaurant in Neufchâtel-Hardelot.
---
For more on the joys of family travel, check out our new anthology: