Spring is the perfect time of year to get away: the days get longer, warmer and sunnier, and as a result all sorts of things spring back in to life, be it wild flowers or holiday resorts. Whether you're looking for a romantic break with your partner, wanting to roam alone, or seeking a family getaway during the Easter holidays, one of these might be just the ticket.
England
Robert Browning's famous words say it all: 'Oh, to be in England now that April's there'! In April and May when the spring sunshine is breaking through, the bluebells are out and the trees have that misty haze of green, it is a really magical time to visit the counties of Devon and Sussex, while arguably the best bluebell shows of all are in the Cotswolds. This is the time to dig out your picnic baskets and head for the English countryside!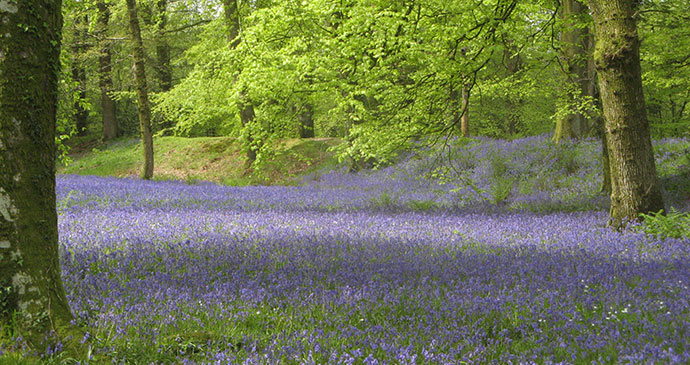 In Sussex, it is well worth taking a trip on the Bluebell Railway, named after the bluebells that bring a vivid splash of colour to the views from the window in spring. Magnificent carpets of bluebells are also on show at Borde Hill, Sheffield Park and Hastings Country Park. In Devon, with the surrounding hedgerows coming to life, bluebells in their hundreds can be seen at Docton Mill and Chapel Wood RSPB Reserve. The pick of the places to visit to see bluebells at their best, though, is in the Cotswolds are Shotover Country Park, Foxholes Nature Reserve and Cerney House Gardens.
Spring is an ideal time for walking in England and all the above-mentioned places provide ample choices of venue, whether on the coast or inland, and, of course, birdwatchers will be in their element, too. In addition, you will find plenty to interest you in the way of castles to explore, art galleries and museums to visit, festivals to attend and you can finish off your day in one of the many acclaimed eateries that abound.
Gothenburg, Sweden
The weeks at the end of April and beginning of May can be a lovely time of year to visit Sweden's second city. Dominating the entire west coast, it's an instantly likeable place with plenty to keep you entertained: spend the morning exploring the city's canals on an open-topped boat trip; admire some of the best art in Scandinavia at the superb and absorbing Konstmuseum in the afternoon, and wash it all down with the inevitable fika – coffee and a cinammon bun – which is an essential part of Gothenburg life.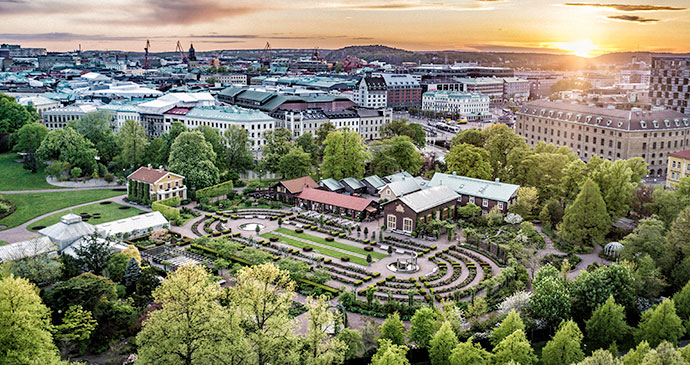 From April onwards, for something more energetic, perhaps enjoy the thrills and spills at Europe's second-largest amusement park, Liseberg. It specialises in rollercoasters, from the massive, wooden 'Balder' with speeds of 90km/h to 'Helix', which turns upside down no fewer than seven times and reaches a top speed of 100km/h.
If the day is sunny, why not pack a picnic and head out to the city's beautiful Slottsskogen park and botanical gardens.
Alentejo, Portugal
This glorious Portuguese region sits in the central south of the country, and spring is undoubtedly one of the best times to visit – temperatures are in the 20s and 30s, visitor numbers are at their lowest and nature bursts back in to life.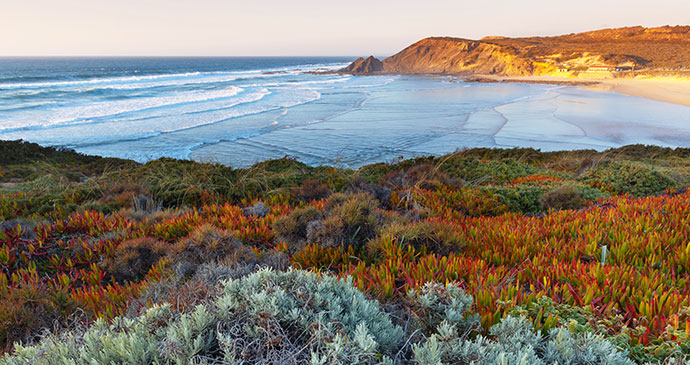 Driving through the Alentejo in spring is a delight. With agricultural land falling fallow over the last few decades, there has been a proliferation of woodland and meadows and the region is now one of the best locations in western Europe to see rare trees and wild flowers in bloom.
The national parks are also an absolute haven for birds, who arrive in huge numbers in spring. If you book online, hotel prices in early spring can be up to 50% cheaper than the summer high-season prices, so there's no reason not to make the Alentejo your next spring getaway.
Muscat, Oman
For an early spring break that's a little more off the beaten track, Oman's capital is a wonderful choice. In March, temperatures are broadly on a par with summer in the Mediterranean, and with direct flights now operating from London, it's never been easier to reach.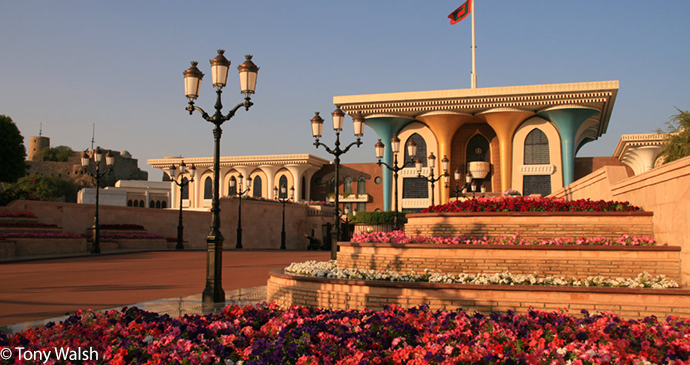 Weekend itineraries should include the Sultan Qaboos Grand Mosque at Athaiba, the Al Alam Palace in Old Muscat, the Portuguese forts of Al Mirani and Al Jalali, and, of course, the lively Mutrah Suq. If you've got time to go beyond the city, take a sunset dhow cruises along the coastal bays of Muscat, dolphin-watching tours, or try a snorkelling, diving or fishing tour.
The adventure doesn't stop there – you can even get off road on a 4×4 safari tours into the mountains, wadis and desert. Not your usual city break!
Malta and Gozo
If you're looking for some sun but want more than just a beach holiday, then head straight to these islands, which enjoy some 300 days of sunshine annually. Walkers will find a lush landscape full of wild flowers, and snorkellers and divers will enjoy the clear, warm waters, with almost 100 dive sites found off the coast of the islands.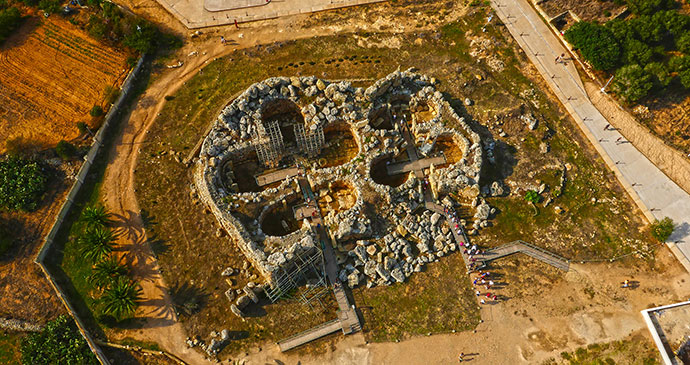 March is the best time for birdwatchers, when migration starts in earnest – hirundines pass in good numbers while herons and waders can be spotted feeding and resting at the small wetland areas located in the north of the Malta. Keep an eye out for falcons, too, as lesser kestrels are frequent in spring.
Estonia
With twelve hours of daylight, March is an ideal month to visit Estonia. You'll have the chance to enjoy and appreciate snow-covered forests, the frozen sea – making access to the smaller islands easier than in summer as the roadways are marked on the ice – and more sunshine than in any other month of the year.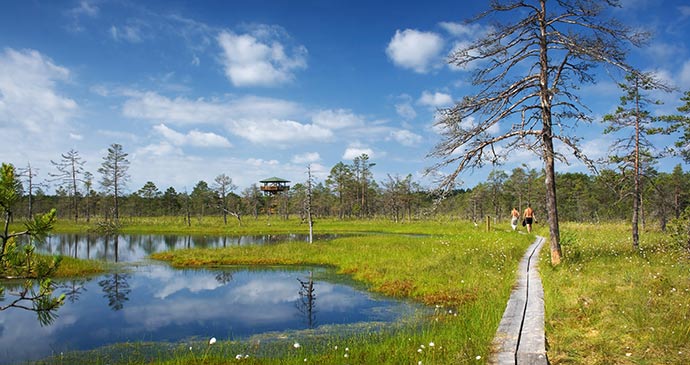 Tallinn is of course bound to be part of any Estonian itinerary, but it should never be the itinerary, even for those with only a few days to spare. The islands are totally unlike each other, as are many of the mainland towns. What bonds them is the ease of travel and the sense of space that greets visitors throughout the country. Frequent buses and wide roads make for easy access everywhere.
North Cyprus
North Cyprus is a year-round holiday destination, but spring is one of the best times to visit. From late February until late April the island comes alive with thousands of colourful flowers, and in March and April the air is infused with the scent of citrus blossom. North Cyprus gives other Mediterranean resorts more than a run for their money when it comes to choosing a week away in the sun.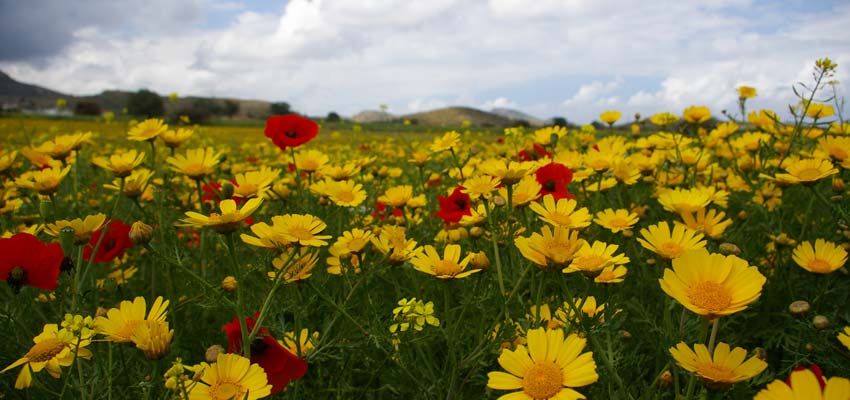 However, in such a small country, and with most people choosing to base themselves in and around Girne, all the major sights can comfortably be visited as day trips – the mountain monasteries of St Hilarion, Bellapais and Buffavento can be visited in half a day, while suggestions for full-day trips are to the capital, Lefkosa and the ruins of Gazimagusa and Salamis.
If you have the time, an overnight trip to the Karpas Peninsula is a must – with abundant wildlife and flowers, it is yet still relatively untouched by encroaching development. Remote and isolated by virtue of its geographical position, it holds itself apart from the rest of the island and almost feels like a different country.
---
Get 10% off all of our guides, all of the time: