Amblewood Cottage & Woodpeckers
The Vineyard, Grinshill SY4 3BW; 01939 220214
Two cottages tucked away in a wooded idyll in Grinshill just north of Shrewsbury, perfect for walking and quiet relaxation. The two-bedroom Amblewood Cottage is all on one level with open-plan kitchen, dining and living room, making it perfect for families with small children or people with accessibility needs. Woodpeckers is set over two levels. Both have small private gardens with seating. Limited availability
Annie's Cabin
Caynham Mill SY8 3BH; 07977091928
Annie's Cabin is a hand-built, Finnish-style log cabin in a meadow, two miles from Ludlow.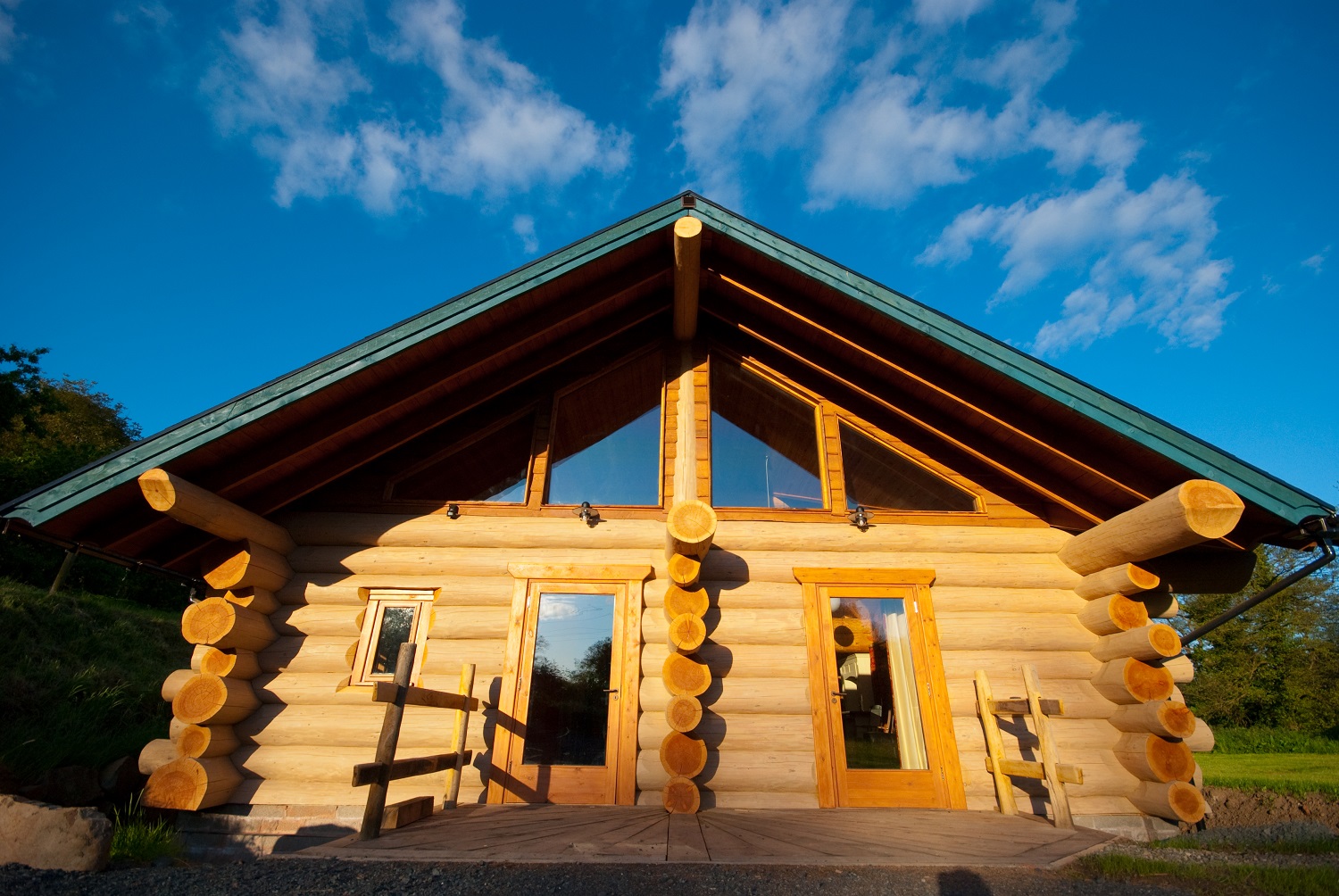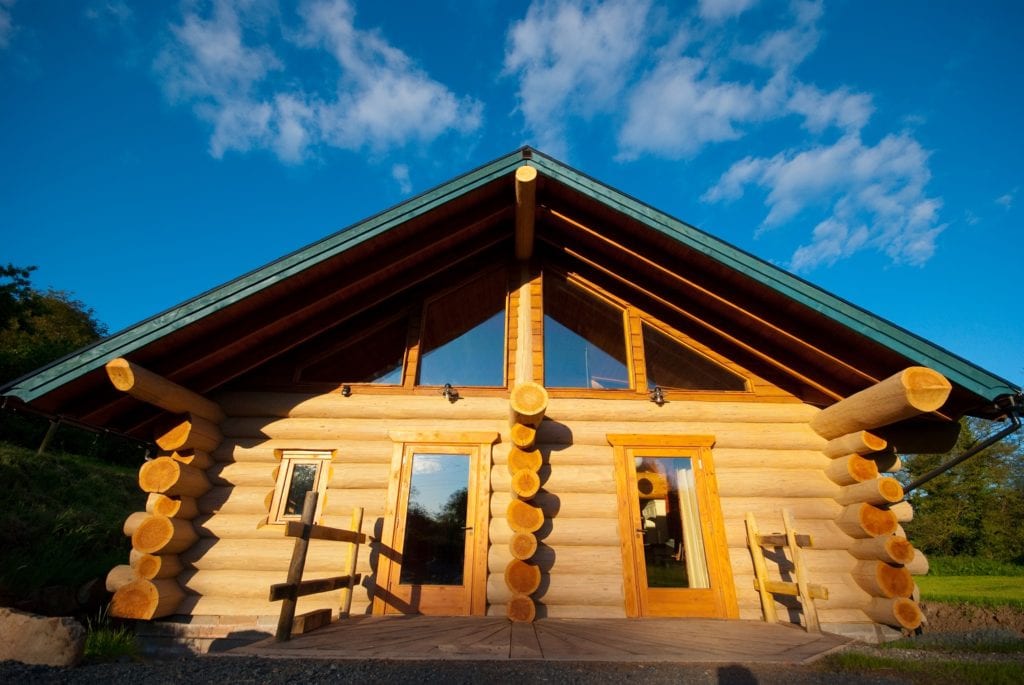 Made from Douglas firs, it was created in a way that would minimise the impact on the environment both during its build and over its lifetime, with eco features that include a wood pellet stove and solar water heating. The cabin is cosy and super stylish inside too. A real find.
The Barn at Maynards Farm
Weston-under-Redcastle SY4 5LR; 01948 840252
At Maynards Farm – one of Rick Stein's Food Heroes – you can buy bacon and sausages, freshly baked bread, cheese, pâté, eggs, milk and other treats. It's more than a farm shop: you can take courses in butchery, curing and cookery, and the owners host the occasional supper club.
Opposite the owners' home is a first-floor light and lovely barn conversion, sleeping two in a king-size bed.
Bishop Percy's House
Cartway, Low Town, Bridgnorth WV16 4BG; 01746 764363
Towards the foot of Bridgnorth's steep Cartway, this classic late-Elizabethan (1580) manor house is known as Bishop Percy's House after the author and Reverend Thomas Percy (later Bishop of Dromore) who once owned it.
The new owners have carried out extensive restorations, converting the black-and-white building into a tearoom with two luxurious holiday apartments upstairs, decorated in an elegant period style.
Burlton Cottages
Charity Farm, Burlton SY4 5SX; 01939 270404
On their arable farming estate in north Shropshire, Rachel, Gerry and family offer three luxuriously appointed holiday cottages on a self-catering basis, alongside an on-site spa and swimming pool.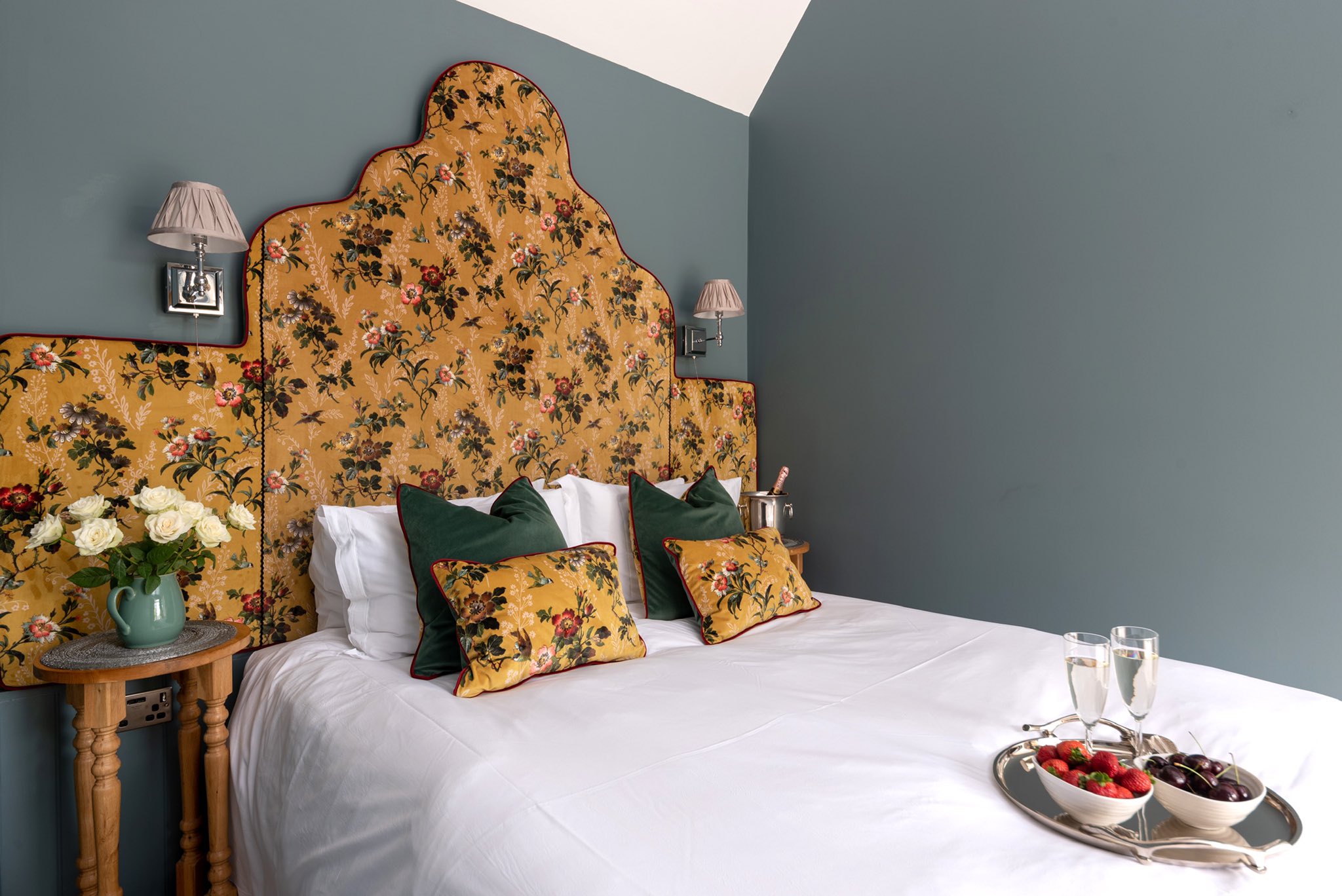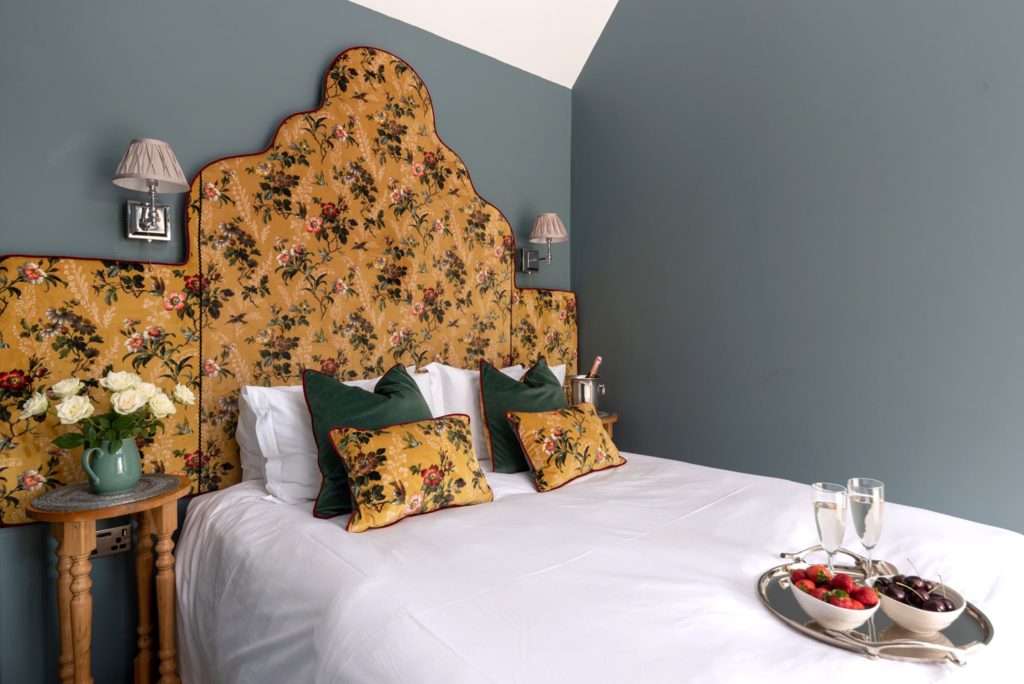 To enhance and conserve the nature around them, the family takes many environmental measures, including leaving lapwing breeding and feeding zones, and grass margins along all watercourses.
Caro's Cottage
1 Higher Netley, Dorrington SY5 7JY
You need a car for a stay at Caro's Cottage, as it's tucked away down country lanes in Higher Netley near Dorrington (between Shrewsbury and Church Stretton). The warm and kind owner Caro lives in a separate part of the medieval house.
There are two comfortable king-size double bedrooms, both en-suite with blackout blinds for a perfect sleep. Downstairs is a cosy living area with woodburner.
Castle House Lodgings
Ludlow Castle, Ludlow SY8 1AY; 01584874465
Make like Prince Arthur and his bride Catherine of Aragon on their honeymoon and stay within the walls of Ludlow Castle. Modern renovations to the grand mansion of Castle House created three self-catering apartments that have been finished and equipped to exacting standards – and each with two bedrooms and two bathrooms. You get a lovely Local to Ludlow welcome hamper upon arrival.
Coalport Station Holidays
Station House, Coalport TF8 7JF; 01952 885674
Stay in a renovated railway carriage at the former Coalport station. Outside, your abode looks just like beautifully preserved Great Western Railway rolling stock, now in a woodland setting.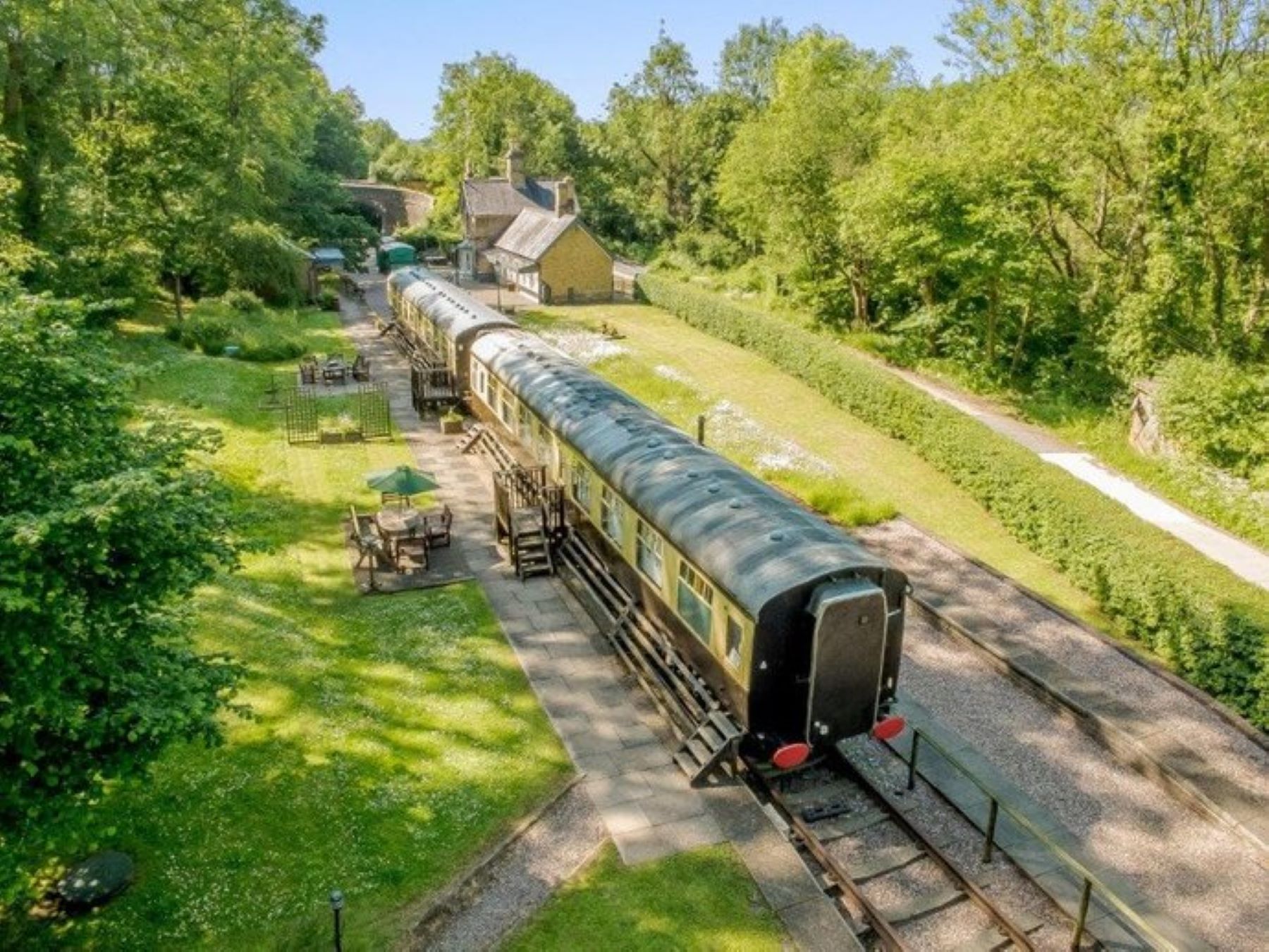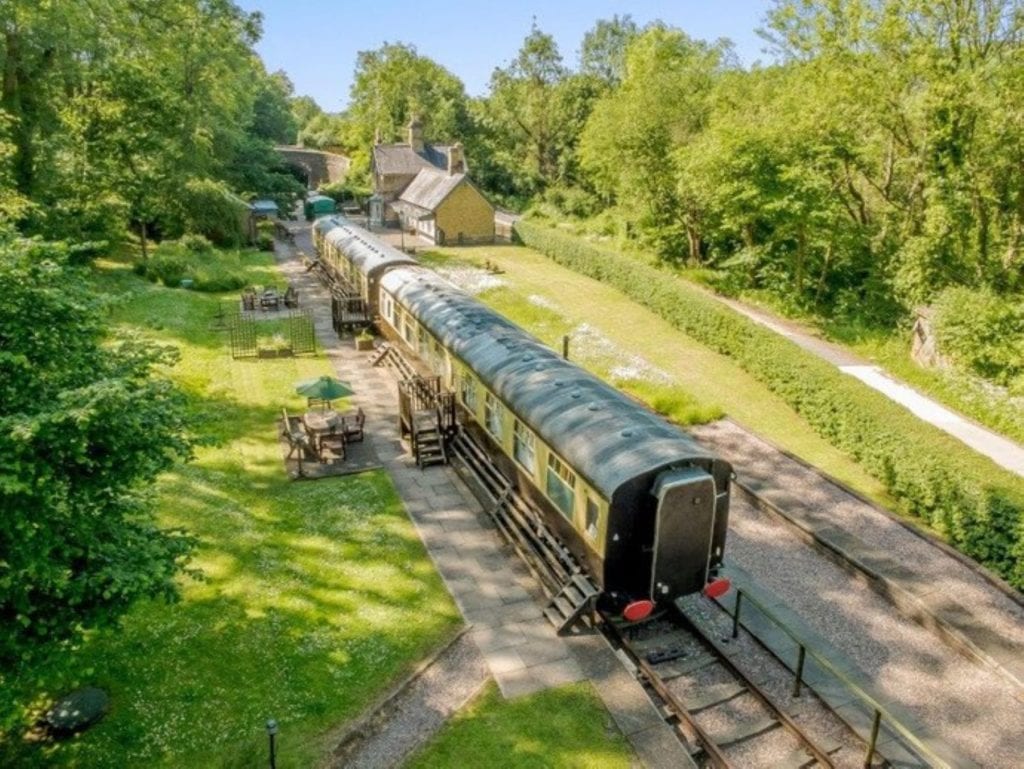 Inside, it's a luxuriously converted holiday home, thanks to the care and attentions of owners Steve and Lisa. A Slow, nay stationary, adventure for railway lovers and weekenders seeking total peace.
The Dick Turpin Cottage
Cockford Hall, Clun SY7 8LR; 01588 640327
'Heaven for two' goes the strapline for this detached stone, timber and slate hideaway in the grounds of Cockford Hall, overlooking the Clun valley. The quirky yet immaculate décor and thoughtful touches have earned romantic Dick Turpin Cottage a Visit England Five Star Gold Award for 21 years running. You'd need a car as the cottage's setting is pretty remote.
Eaton Manor Country Estate
Eaton-under-Heywood, Church Stretton SY6 7DH; 01694 724814
Set in 500 acres of countryside, this rural estate comprises holiday cottages, a converted barn called Toad Hall and the impressive Manor House.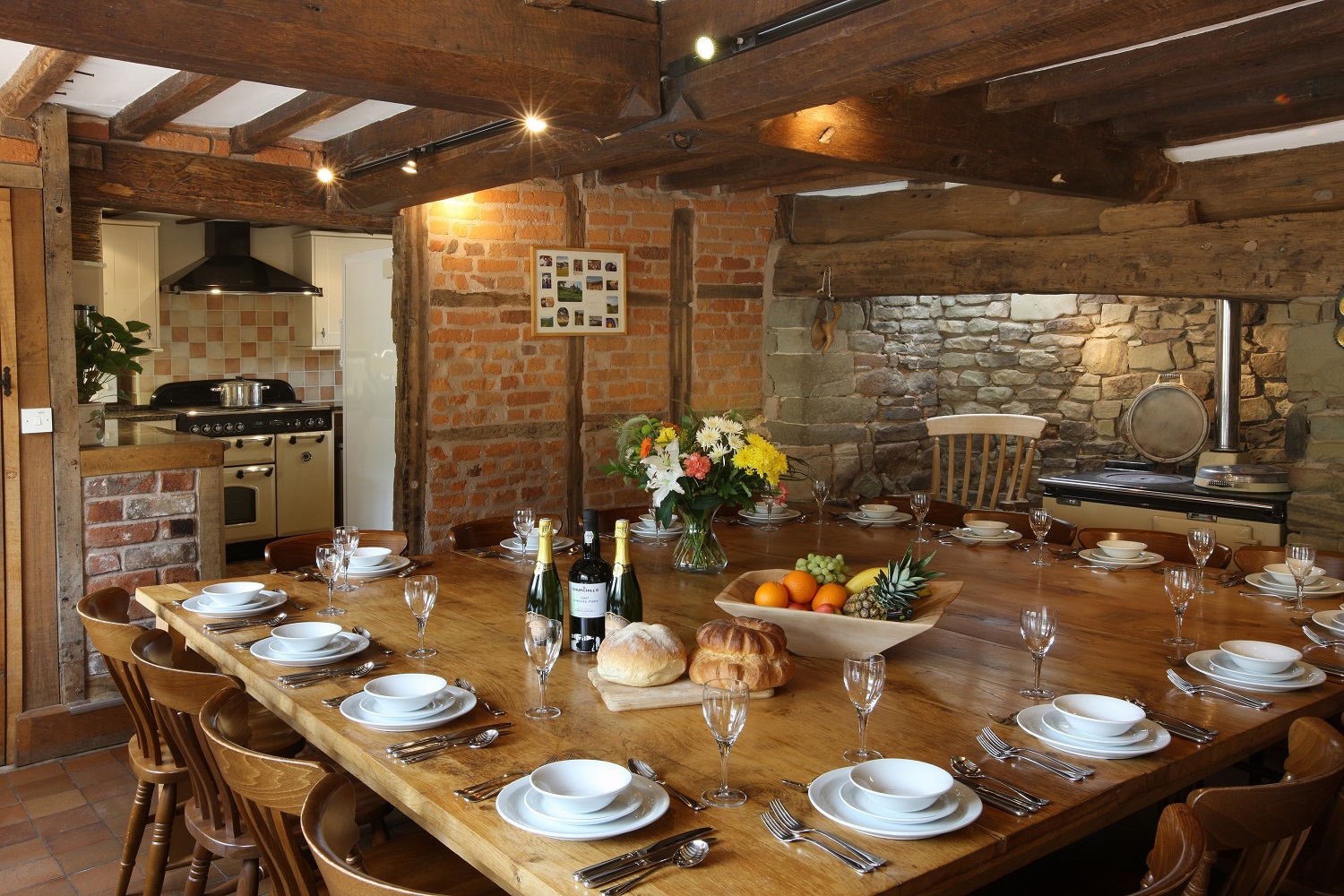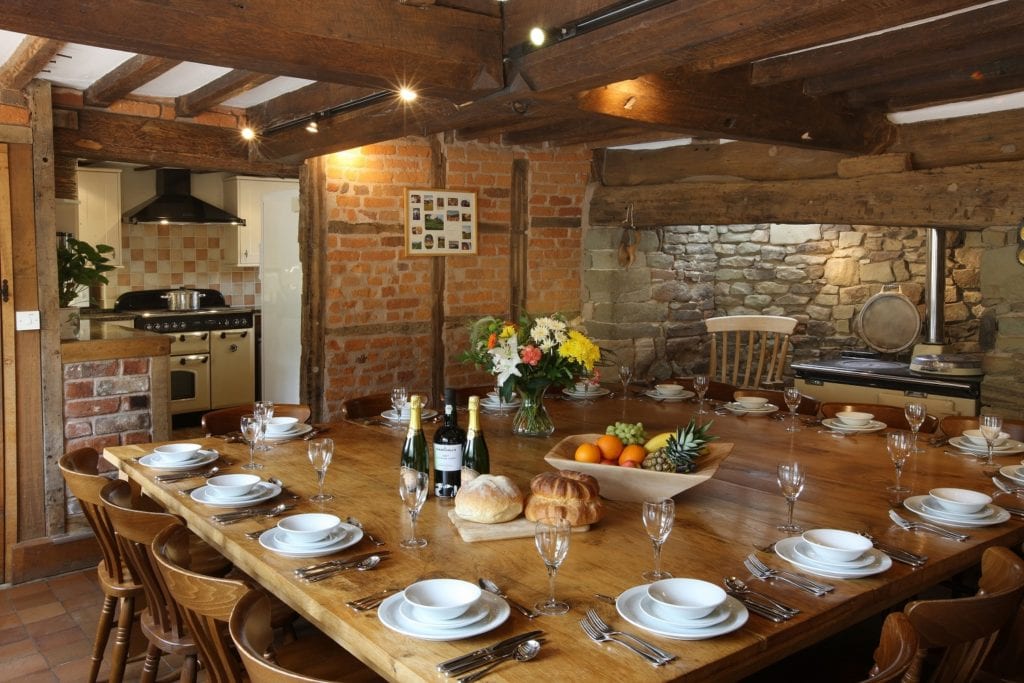 The perfect retreat for a large family reunion – and there are many additional amenities you can book to enhance your stay, including private chef services, afternoon tea, archery sessions, babysitting and wellness treatments. Limited availability
End Barn
Sheinton St, Much Wenlock TF13 6HU
A beautifully converted 17th-century barn: well-appointed, immaculately clean and enhanced by the owners' lovely garden, of which guests are allowed shared use. Owners Brian and Gwen live next door and are very kind: present if you need them but never intrusive.
The location is great: quiet and tucked away, yet only two minutes' walk from the centre of Much Wenlock.
Ferndale Flat
Near Shipton TF13 6LB; 01584 841649
This two-storey, one-bedroom timber coach house was built by owners Mike and Wendy in the grounds of their home, where sheep graze among seven acres of gardens, woodlands and wildflower banks. It's warm, cosy and immaculate, with everything needed by a couple or family with small children.
The Grange at Hencote Estate
Hencote, Cross Hill SY4 3AA; 01743 298444
This lavish destination vineyard is one of Shropshire's newest attractions, open for wine tasting and tours.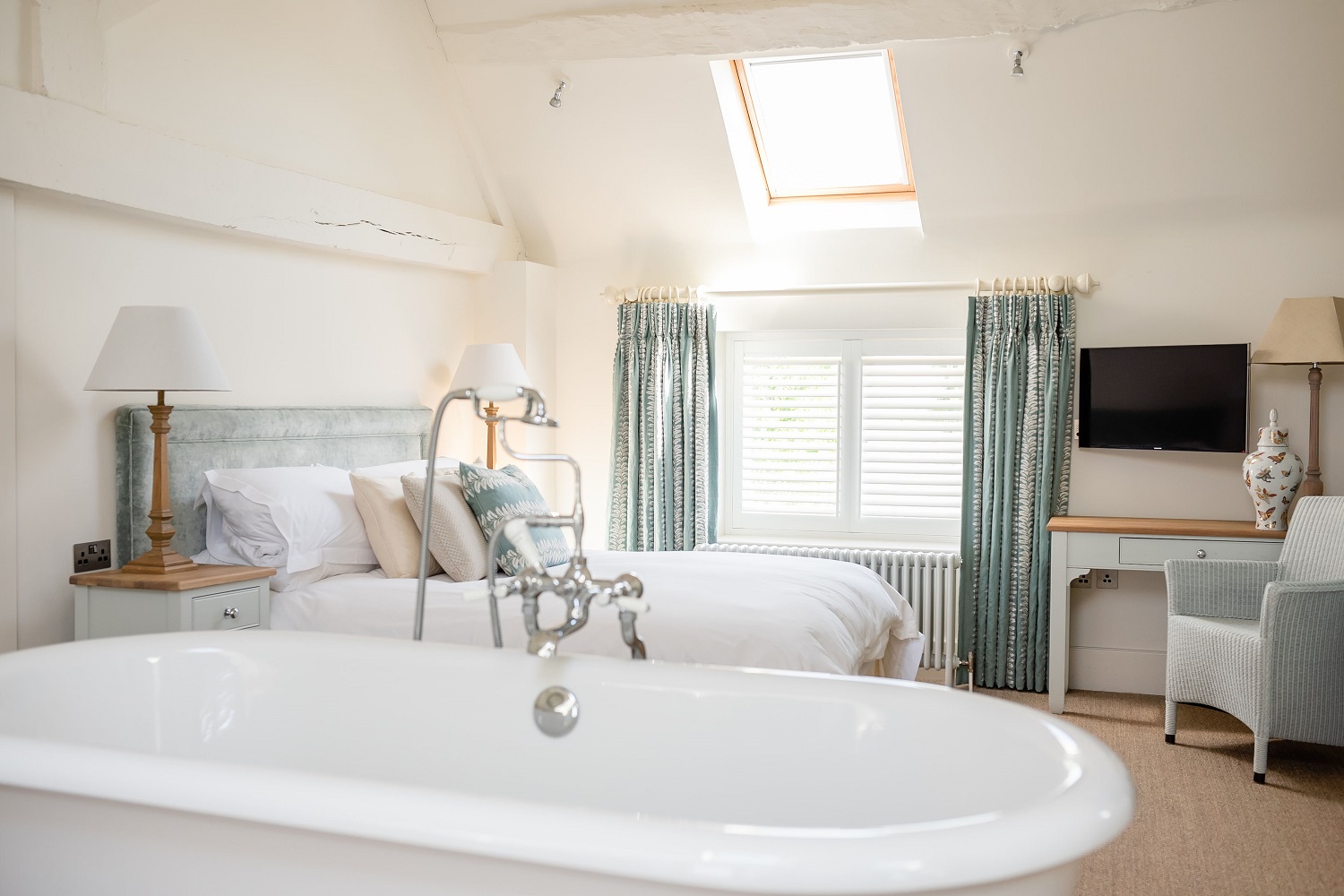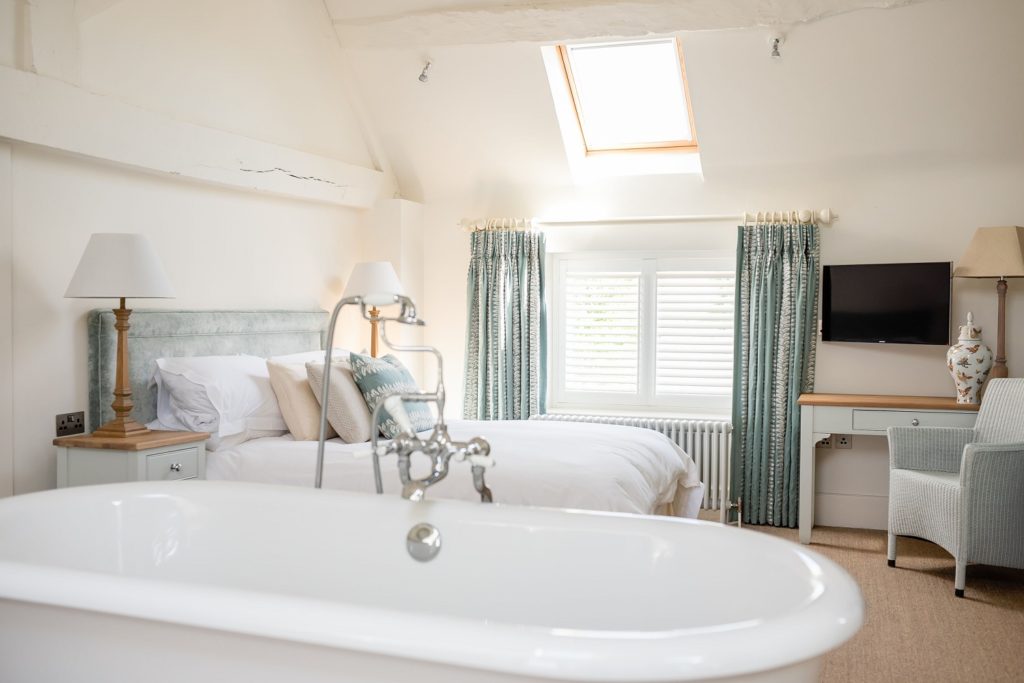 The vast restaurant housed inside the winery is called The View – and indeed it gives you an astonishing panoramic vista over the Welsh Hills to the west and The Wrekin to the east; the spires of Shrewsbury in between. Stay overnight at the Grange, a restored Georgian farmhouse that sleeps 12 people, or in Hencote's glamping village, comprised of ten lodges – each with its own veranda and hot tub.
Iron Bridge House
34 High St, Ironbridge TF8 7AG; 01628 825925
You'd be hard pushed to find a more convenient base for exploring Ironbridge, because this substantial 19th-century building, comprising the former home and premises of affluent grocery firm 'Messrs Egerton Smith & Sons', overlooks the iron bridge itself.
The double-fronted shop on the ground floor is let to the Ironbridge Gorge Museum. Both bedrooms – a double and twin – are on the two top floors, while the living room has an original fireplace, cast in Coalbrookdale.
Mereside Farm
Ellesmere SY12 0PA; 01691 622404
Originally part of the Duke of Westminster's estate, Mereside Farm now has five cottage-style apartments for holiday rental, each with a mini kitchen, one or two en-suite bedrooms and cosy underfloor heating. It's also home to Stokes Pork Pies so definitely consider ordering a few gourmet samples before you arrive. B&B also available.
Middle Farm Cottages
Betchcott, near Church Stretton SY6 6NP; 01694751232
With rare-breed sheep, pigs and an 'eclectic mix of chickens', this small farm near Church Stretton offers a perfect getaway for couples or families. The three beautifully furnished cottages have been awarded the Enjoy England Gold Award four-star standard and are full of thoughtful touches – including locally made lavender soap. Limited availability
Morrells Wood Farm
Leighton SY5 6RU; 01952 510273
On this working farm dating from the 1600s (originally a dairy farm, now a beef cattle and sheep enterprise), you can stay in one of five self-catering cottages, converted from barns. The largest of these, Cornhouse and the Barn, sleep four apiece, while the others are perfect for two.
Morrells Wood Farm also offers three hand-built shepherd's huts, each complete with kitchen, log burner, iron-framed bed, TV and other home comforts.
Oakpond Cottages
Ightfield, Whitchurch SY13 4BL; 01948 890245
Down a country lane near Whitchurch on the Shropshire/Cheshire border, which is shared only with the owners and other holidaymakers (and the occasional rabbit or squirrel), are two farm cottages, Oakpond (three bedrooms) and Oaktree (one bedroom): spacious, comfortable and ideal for families.
The cottages overlook a pond and the site is diverse with wildlife: moorhens, dragonflies, ducks, woodpeckers, barn owls and bats. Oakpond is a working farm, with livestock that includes Bazadaise cattle. In the village is a third cottage, Oakwood. While staying in one of the cottages you may be able to use the Frogs Retreat spa room, which includes a hydrotherapy hot tub.
Pooh Hall Cottages
Woodside, Clun SY7 0JB; 01588 640075
Here are three romantic cottages built in Shropshire stone, each perfectly proportioned for two, with chic yet homely furnishings. Outside, no matter what sort of week you've experienced, the views of the Clun valley will have your shoulders instantly relaxing.
The Porch House
High St, Bishop's Castle SY9 5BE
The Porch House is a distinguished Elizabethan (c1564) building which looks entirely at one with the sloping high street of Bishop's Castle. You can stay here in one of two self-catering apartments, currently bookable through Airbnb. All rooms have original beams and oak floors, in keeping with the age of the building.
The Porch House also houses the homely Chai Shop, serving homemade Indian cuisine.
Redford Farm Barns
Nash SY8 3BA; 01865 764087
Red Farm Barns, not far from Ludlow, comprises two luxurious barns that can be rented together to form one 'celebration house' for a reunion with family or friends (sleeping up to 13 in total). The living space is sociably open plan, but there is plenty of space to retreat for quiet time – including an outdoor kitchen and bar.
A total of five bathrooms means no queuing. Outside are chickens, a covered BBQ with roomy dining area and 12 acres of land to explore, as well as walks leading straight out into the south Shropshire countryside.
The Shooting Folly
Lipley, near Cheswardine, Market Drayton TF9 2SQ
Standing on its own in a field with long views over fields and woods is this wonderfully quirky hideaway for two. It has a mock church tower at one end, a stepped gable at the other and, in between, is a simple brick-and-timber thatched cottage – all this architectural fancy and still the building remains tiny in scale.
The former shooting folly has been restored to perfection by its current owners and, despite its small size, has everything you might covet for a romantic walking weekend or honeymoon, including a BBQ, wood burner, underfloor heating downstairs and, outside, a cedar hot tub. Just to add to the idyllic feel of your weekend, you can collect fresh eggs for breakfast.
1 Sternsmill Cottage & Big Mose Bunkhouse
Dudmaston Estate, Quatt WV15 6QN; 01746 780866
What a treat to stay on the Dudmaston Estate, with its undulating gardens, tranquil Big Pool, parkland, dingle and farmland. The basic but comfortable Big Mose Bunkhouse sleeps up to 20 people in four bunkrooms; a camping ground can accommodate bigger groups.
The converted Tudor farmhouse has a fully equipped kitchen and large living area. Located on the edge of the Dudmaston Estate, Sternsmill Cottage is a 19th-century semi-detached cottage over three floors. Tranquillity comes as standard. Limited availability
Upper Heath Farm
Heath SY7 9DS; 01584 823845
As well as a delightful Norman chapel, the hamlet of Heath high up in the Clee Hills is home to Upper Heath Farm. Here, amid 16 acres of paddocks and fields, you can enjoy a self-catering holiday in the stylishly converted Stable Cottage.
It sleeps four people in two rooms and, with a private courtyard, is suitable for families with children. The farm has stabling, grazing and a tack room, so you can bring your own horses on holiday.
Walcot Hall
Lydbury North SY7 8AZ; 01588 680570
This grand Georgian house was once owned by Clive of India, who hailed from Market Drayton in north Shropshire. You can stay there today in one of 15 holiday cottages – each one individual and special, from apartments in the main house to a quirky reconstructed chapel in the Walcot Arboretum.
Or try glamping in a former showman's caravan, converted fire truck, a shepherd's hut or yurt. Exclusive hire is available for weddings and family reunions.
Westhope Country Retreats
Middle Westhope Farm, Westhope SY7 9JL; 01584 861527
Six secluded cottages, sleeping up to 50 people in total, converted from farm buildings on Middle Westhope Farm, which has been in the same family for over 100 years. While staying in Westhope don't miss the chance to go walking with alpacas.
Weston Park Estate
Weston-under-Lizard TF11 8LE; 01952 852100
Straddling Shropshire and Staffordshire, Weston Park is the ancestral seat of the Earls of Bradford, with a thousand acres of Capability Brown landscape and many secrets to uncover.
The estate has four sumptuous and unusual properties to accommodate guests, from the stunning Temple of Diana (complete with orangery and octagonal music room), to the Gardener's Bothy for two.
---