Beechenhill Farm
Beechenhill Farm Self Catering Cottages, Ilam, Ashbourne DE6 2BD
The tranquil farm, with wonderful views over the South Peak, offers two cosy self-catering cottages: The Old Wash House and Beechenhill Cottage, both sleeping two. There's also a (wheel-chair friendly) converted barn – Cottage by the Pond – for six. For a touch of romance under the stars, you can wallow in the Swedish-style hot tub and the wood-fired barrel sauna hidden in the garden, where there's also an outdoor shower and fireplace.
This is also a great place for the young and young at heart, with opportunities to watch the cows being milked, feed the chickens or collect eggs. Sue Prince, who lives on the farm, also offers occasional folk art and craft workshops.
Blakelow Farm Cottages
Bonsall Lane, Winster, Matlock, Derbyshire DE4 2PD
With names like Chestnut Cottage, Candle Cottage and Cranberry Cottage, it sounds like a place to hole up in the winter months. It's true that the owners have created a wonderful winter ambience in the cottages, with warmly coloured soft-furnishings, woodburning stoves and candlelight; they even decorate the cottages for Christmas.
The four cottages (sleeping one to four) are furnished to the highest standard, and the owners seem to have thought of every detail from the vases of flowers to the board games, puzzles and outdoor games. Set in the peaceful White Peak countryside below Bonsall Moor, Blakelow Farm is also a wonderful location in summer.
Brosterfield Farm Cottages 
Brosterfield Farm Peak District Holiday Cottages, Foolow, Derbyshire S32 5QB
The farmhouse sleeps up to 20. There are a number of beautifully converted cottages and barns: Brewers Cottage, Fern Cottage, Brosterfield Suite and Cottage all sleep two; Shippon and the Old Dairy sleep six, and for rustic romance, there are also two shepherds' huts.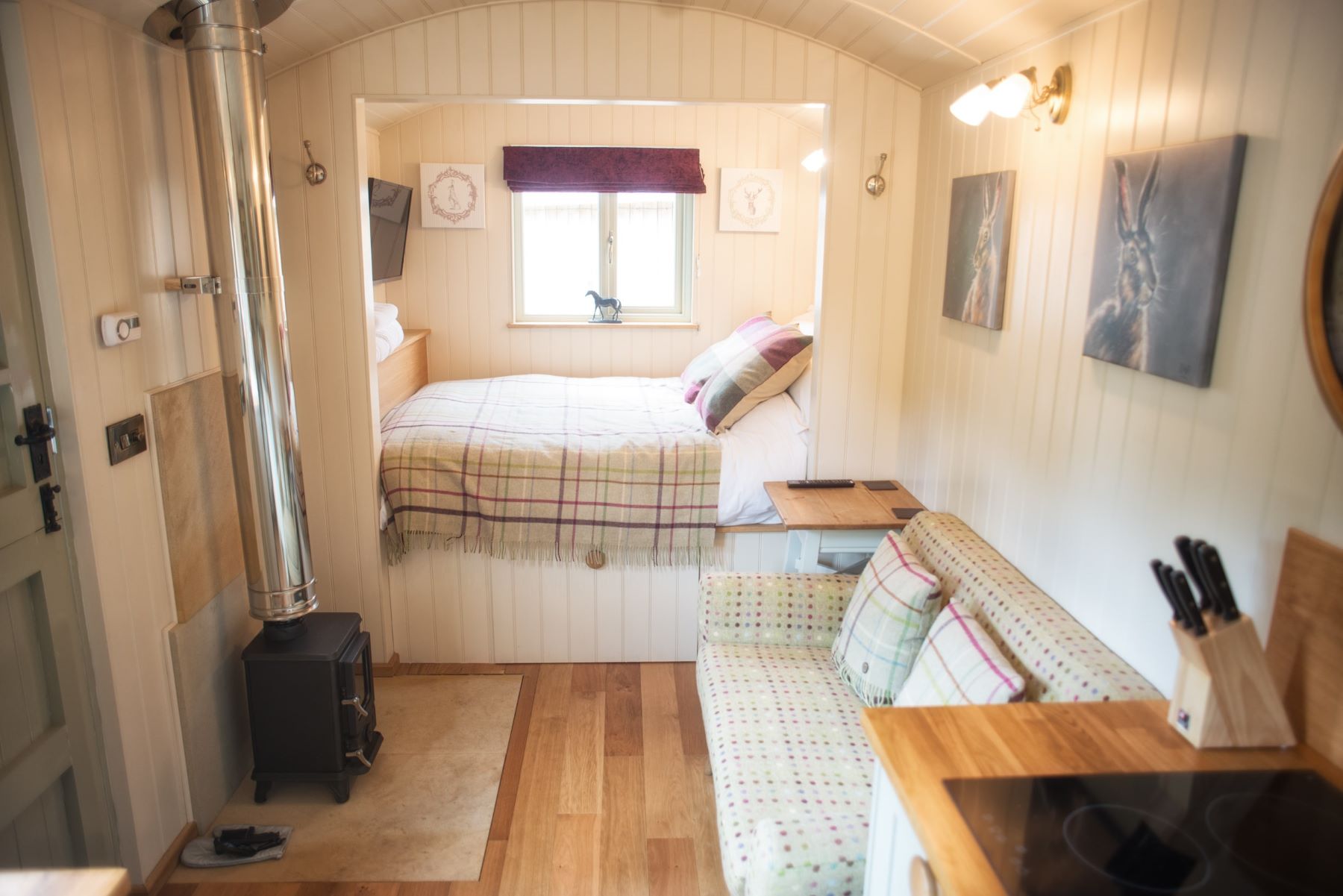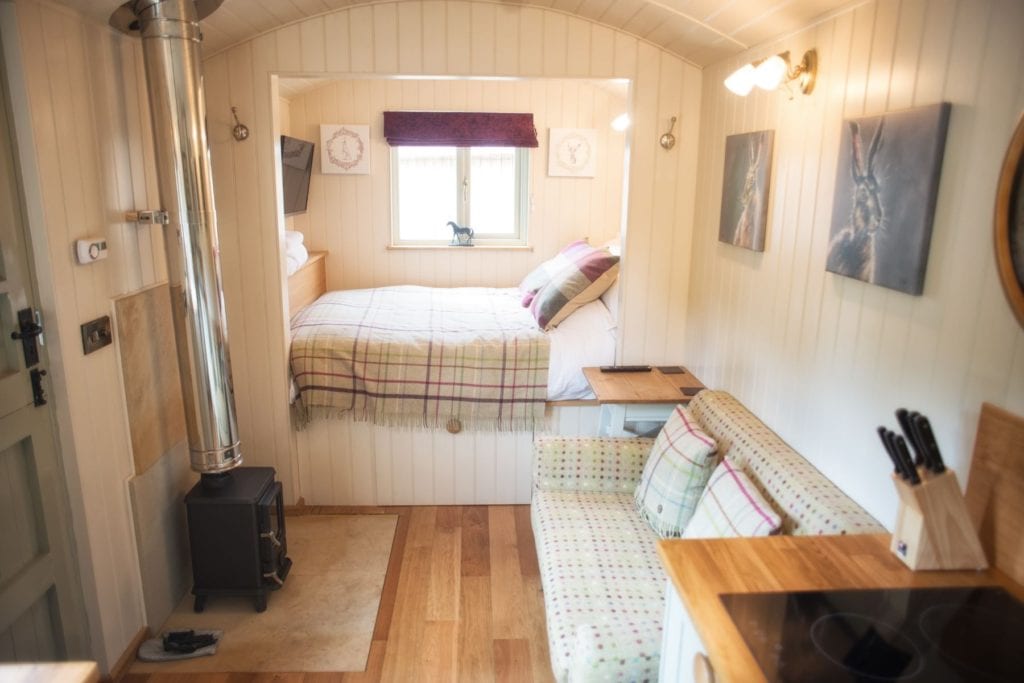 All the accommodation is exquisitely furbished. If you don't mind paying for a little bit of luxury in the countryside, Brosterfield Farm is an excellent choice. Good for friend and family groups.
Chestnut Farm Holiday Cottages
Abel Ln, Bonsall, Matlock DE4 2AW
The 17th-century farmhouse is found between Uppertown and Bonsall, directly on the Limestone Way. Its long-barn and dairy have been converted into four lovely cottages: The Dairy sleeps two, the Barn and Farrows four, while Barn End sleeps six.
This is a great spot for guests who seek rural tranquillity but also good access to the UNESCO Derwent Valley Mills trail, Crich Tramway Museum and the Matlocks with their attractions.
Darwin Forest Country Park Lodges
Darley Moor, Two Dales, Matlock, Derbyshire DE4 5PL
These contemporary-styled self-catering lodges (sleeping two to eight people, some with hot tubs), are set in tranquil parkland between woods and moorland. There's plenty to do within the grounds with a restaurant and bar; leisure centre with swimming pool, sauna, steam room, spa and gym.
You can rent bikes, take walks in the woodland, or try out the orienteering course and trim trail in the grounds. Other options include tennis, mini-golf and an indoors games room – or just relax on the terrace with a glass of wine and watch the rabbits and squirrels at play.
Dovestone Holiday Park
Dovestone Park, Bank Lane, Greenfield, Oldham OL3 7NB
Beside Dovestone Reservoir and close to the pretty canal-side settlement of Uppermill, with easy access to the Dark Peak villages of Holmfirth and Marsden across the 'Isle of Skye Road.
Dovestone Holiday Park is a good choice for those who prefer glamping to camping. Choose between the four- and six-berth cabins, complete with spa and dining terrace or the more modest glamping pods.
East Lodge
Lyme Park, Disley, Stockport SK12 2NR
The secluded cottage on the edge of the National Trust-owned Lyme Park estate is a place to get away from it all. The cottage has two bedrooms and sleeps four and is tastefully decorated throughout, but it's the setting that makes this property special.
There are spectacular views out towards Kinder and The Cage (hunting tower) alongside roaming herds of red deer in the surrounding woodland. The property is not cheap, but the standard of accommodation, its location, along with free entrance to Lyme Park house, gardens and grounds all make it good value for money.
The Gathering
Grindslow Hse, Grindslow Booth, Edale, Hope Valley S33 7ZD
The farm sits just below Dark Peak moorland, with all its walking potential. The lodges are strung out along the wooded valley of Grindlow Brook, enticing guests to have fun in nature in the true spirit of an Enid Blyton adventure story: swim in the stream below a waterfall, pick bilberries or build dens in the woodlands. The meadows are set up for badminton, rounders, cricket, football and cross-country croquet. The tented safari lodges balance the romance of camping with luxury.
With running water, soft mattresses, wood-burner (with daily wood delivered), chest with games and books, chic patio outdoor living and luxurious bathroom facilities, the Gathering is a far cry from old-fashioned camping.
Hoe Grange Holidays
Hoe Grange Farm, Brassington DE4 4HP
This immaculate farm, in rolling countryside below the High Peak Trail, offers four spacious cabins, three sleeping four and one sleeping six. Owners Felicity and David have worked hard to reduce the business's carbon footprint with solar panels and a wind turbine, supplying much of the farm's energy requirements.
The couple are fastidious in their attention to detail and in their care of visitors, personally greeting guests on arrival, and welcoming them with homemade biscuits and bread, along with free-range eggs from the farm.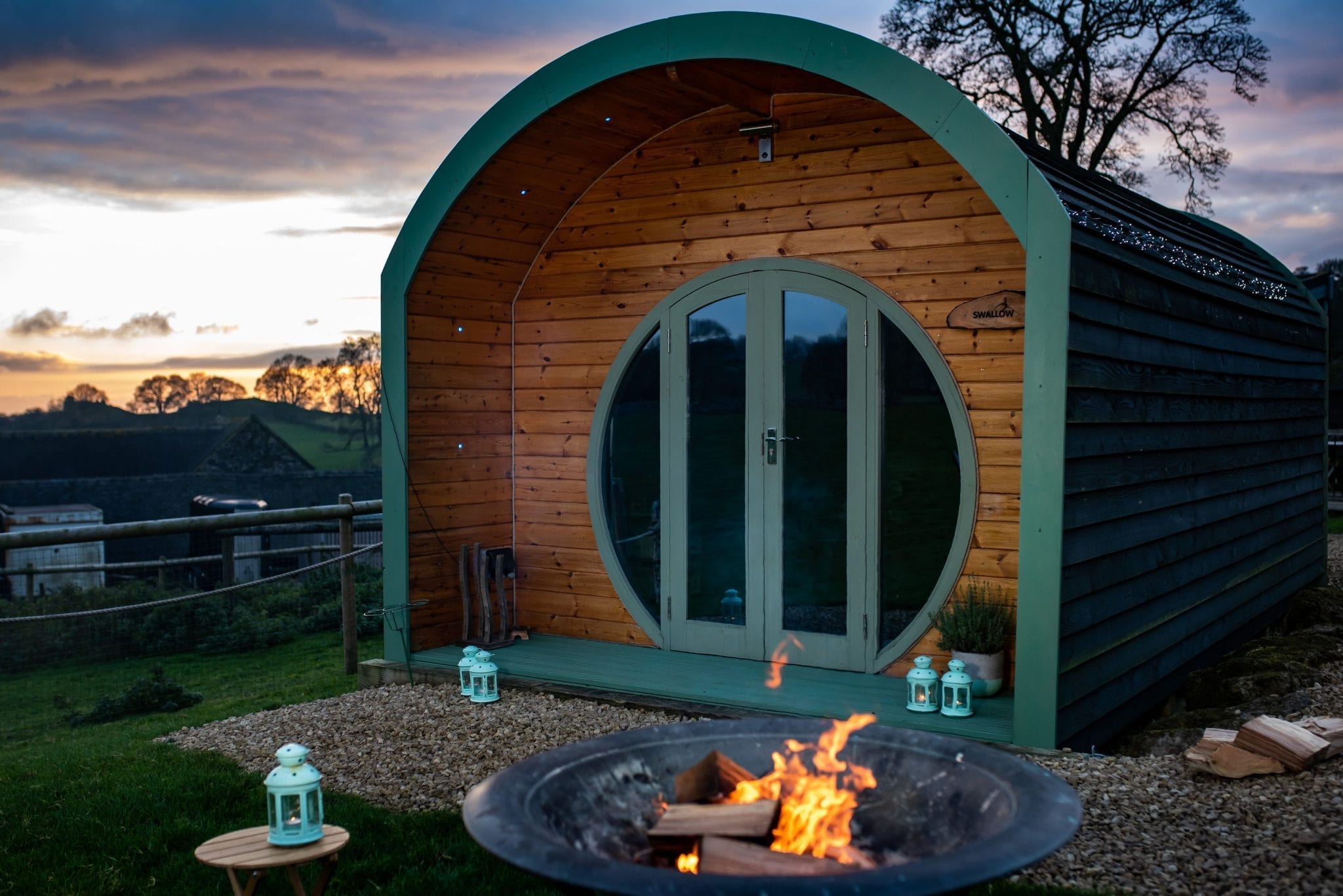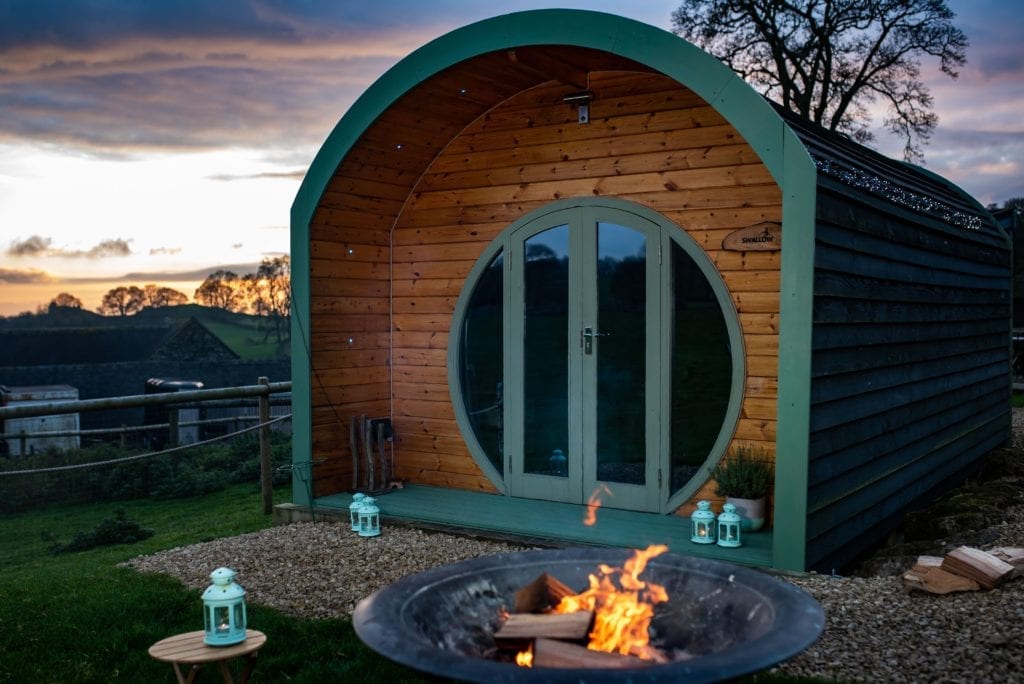 Always seeking to extend their range of accommodation (in an environmentally sensitive way), there are now two camping pods, fully equipped with kitchen and bathroom) and a romantic gypsy caravan in a secluded corner of the farm. The lantern lit, barrel-shaped sauna and wood-fuelled hot tub on the edge of the farm also add a nice touch for total relaxation under the stars at the end of a busy sightseeing day. But it's the award-winning 'access for all' accommodation, along with stabling for horse owners that makes this accommodation special.
A few hundred yards up through fields will take walkers, cyclists and horseriders on to the High Peak Trail. Bicycles can be hired (there's also a secure bike shed) and a Boma 7 all-terrain wheelchair for guests with limited mobility.
Hopton Hall Holiday Cottages & Gardens
Hopton Close, Hopton Hall, Hopton DE4 4DF
For anyone interested in gardening (or prefers to admire the handiwork of others) this is a lovely place to have a break in the grounds of Hopton Hall with its restored gardens.
There are five beautifully furbished holiday cottages: The Granary (sleeping 14); Butler's Quarters and Gardener's Quarters (sleeping eight); The Card House (six) and Dovecot (four). Live as if to the manor born – or at least as a very comfortable servant. Carsington Water, offering water sports, cycling and walking, is close by.
Horton Lodge Boathouse
Rudyard Lake
The Victorian boathouse, right on the water's edge, is the ultimate romantic getaway. The accommodation is set over three floors, most rooms with lake views. The boathouse has four bedrooms and sleeps eight. The property comes with a rowing boat and canoe – and, if it's raining, there's a games room.
There's an overhanging balcony with seating over the lake, as well as a garden patio complete with garden furniture and barbecue. Further down the terraced grounds, are a woodland garden and a further waterside patio with more seating, plus a small private lakeside beach.
New Hanson Grange
Near Milldale, Ashbourne DE6 1NN
Close to Milldale and Dovedale, as well as the Manifold and Tissington Trails, the bungalow and shepherds' huts on this old farm surrounded by countryside are the perfect location for cycling and walking. The bungalow is well equipped and tastefully decorated.
The shepherds' huts, tucked away on the edge of newly planted woodland with an outlook over to Dovedale and Milldale, have a wood burning stove, double bed and outside seating, with the shower block and toilets just a short stroll through the apple orchard. You can choose between self-catering or from a selection of breakfast hampers that can be delivered to your door.
Oaker Farm Holiday Cottages
Lose Hill Lane, off Edale Rd, Hope S33 6AF
Situated at the base of Lose Hill the cottages have fine views out over Edale.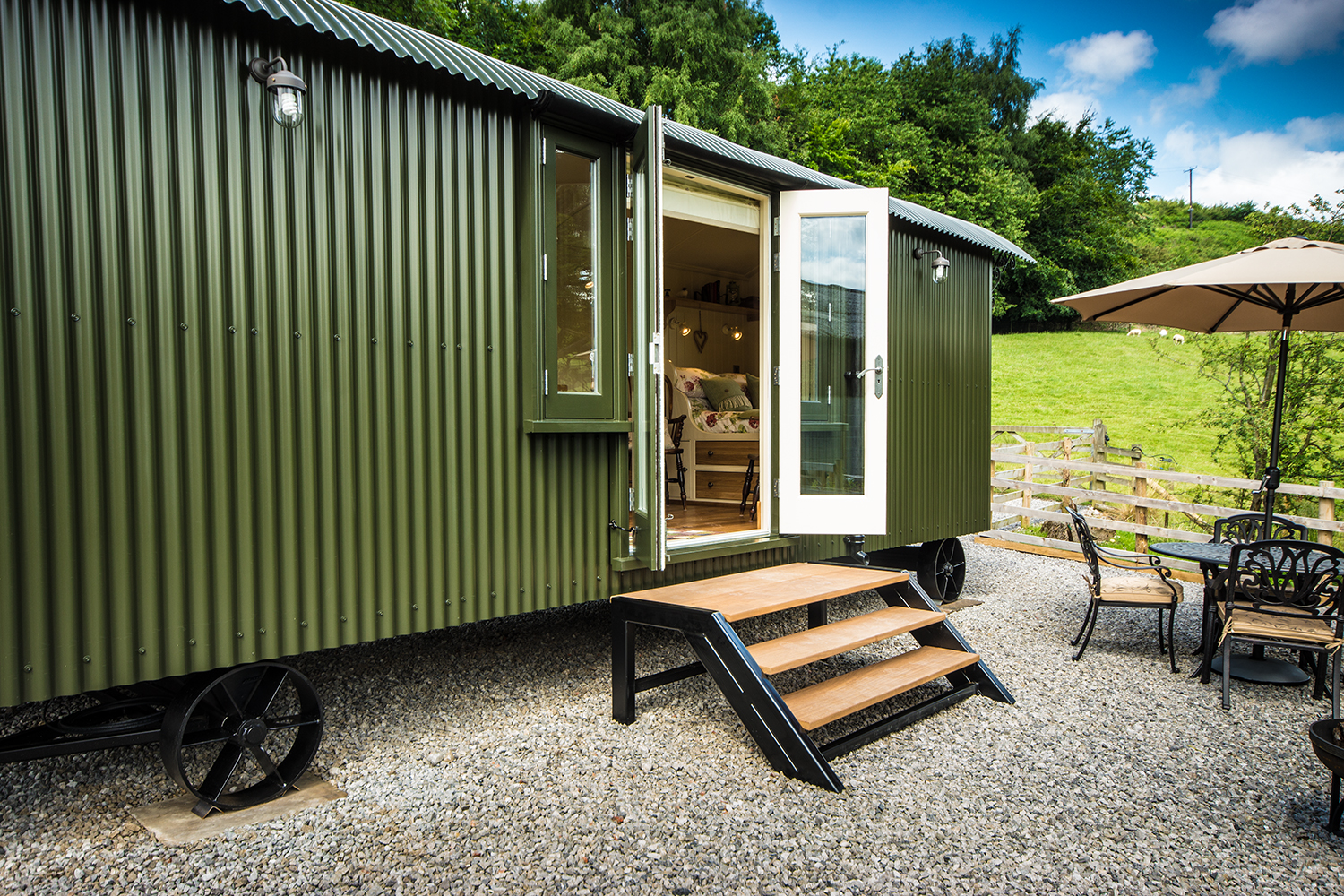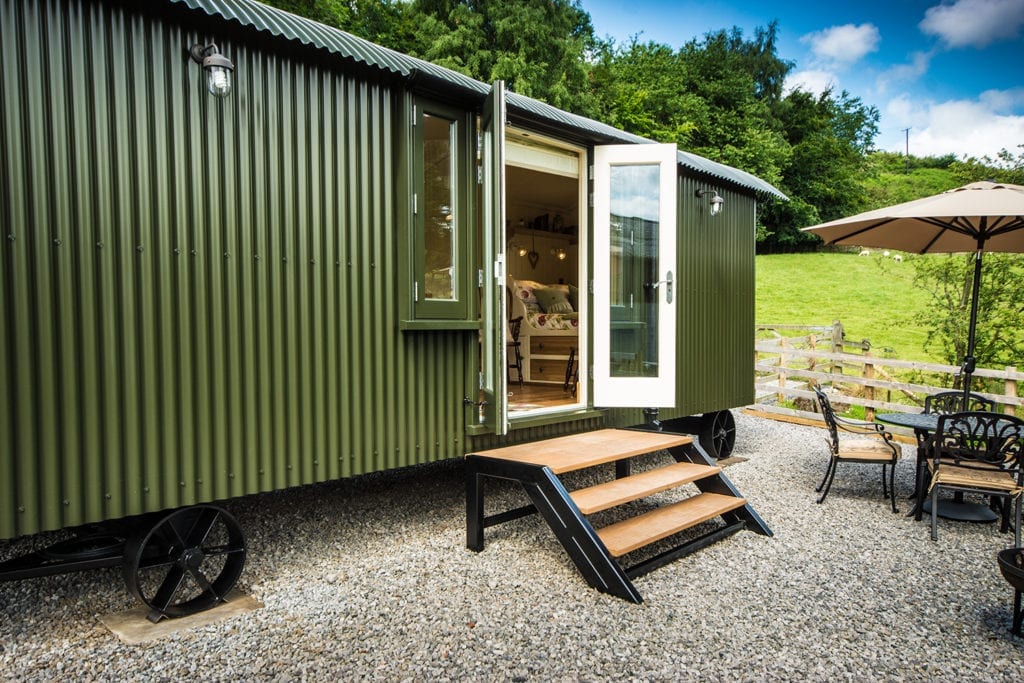 There are four cottages, all beautifully presented: Losehill and Winhill sleep four (both with wood-burning stoves and private patio area); while the Old Dairy Cottage sleeps two. For something really special, try the tucked away Haddy's Hut, a bespoke shepherd's hut for two, fully kitted out.
Russian Cottage
Russian Cottage, Matlock DE4 2NX
The Tsar of Russia's brother gifted the 6th Duke of Devonshire a model of a Russian farm. The Duke was so taken with the model he decided to build a real-life cottage to its design – as you do when you're a duke. This sweet looking wooden construction with its carved window surrounds and steep pitched roof is secreted up a country lane above Carlton Lees with bucolic views over Carlton Lees Valley.
For a price, Chatsworth estate, as per all their holiday lets, will provide you with a hamper, stock the fridge and cupboards courtesy of Chatsworth farm shop, saving an extra trip down the rough farm track. Expensive, but for the money you'll find yourself ensconced in a character cottage in beautiful surroundings. Sleeps four.
Swallow Bank Shepherds' Huts
Swallow Bank Farm, Bank Vale Rd, Hayfield SK22 2EZ (see their Facebook page).
Think Thomas Hardy, bygone times, secluded farmland and leafy trees – far from the madding crowd – and you get the picture.
The two bijou and utterly romantic traditional shepherds' huts sit beneath the Lantern Pike near Hayfield, with easy access to the Sett Valley Trail and Kinder Scout.
Swiss Cottage
Swiss Cottage, Barbrook Gardens, Bakewell DE45 1PN
Swiss Cottage is in a secluded location between moorland and wood high above Chatsworth House overlooking a lake of the same name. This fairy-tale cottage has the recognisable Paxton–Robertson stamp on it (designed by the pair in the 19th century) with its Gothic windows and decorative bargeboards. Built as the gamekeeper's cottage, it manages to combine rustic cosiness with country house good looks.
The Duchess of Devonshire has thought of every last detail in its interior makeover, down to the Swiss-themed books on the shelves. Not cheap, but a real treat for those who want to get away from it all. Sleeps six.
The Wriggly Tin
Miller's Dale, Buxton SK17 8SN
Delightfully quirky holiday let near the Monsal Head in Millers Dale. This property just oozes character, with its stone base and corrugated sheet-iron upper floor. Despite its rustic appearance, the accommodation has been furbished to a high spec throughout; modern, fresh and airy while retaining some original features. There's a patio and grassed area with views out to open countryside.
Sleeps up to nine people. The self-catering accommodation is in the heart of the Wye Valley, just within a stone's throw of the Monsal Trail and delightful river walks on the Wye.
Thimble Cottages
Moor Ln, Bakewell DE45 1UR
Cutesy hideaways of bijou proportions in the heart of the village: The Thimble Cottages. Thimble, Dawson and Tweddledee cottages each sleep two.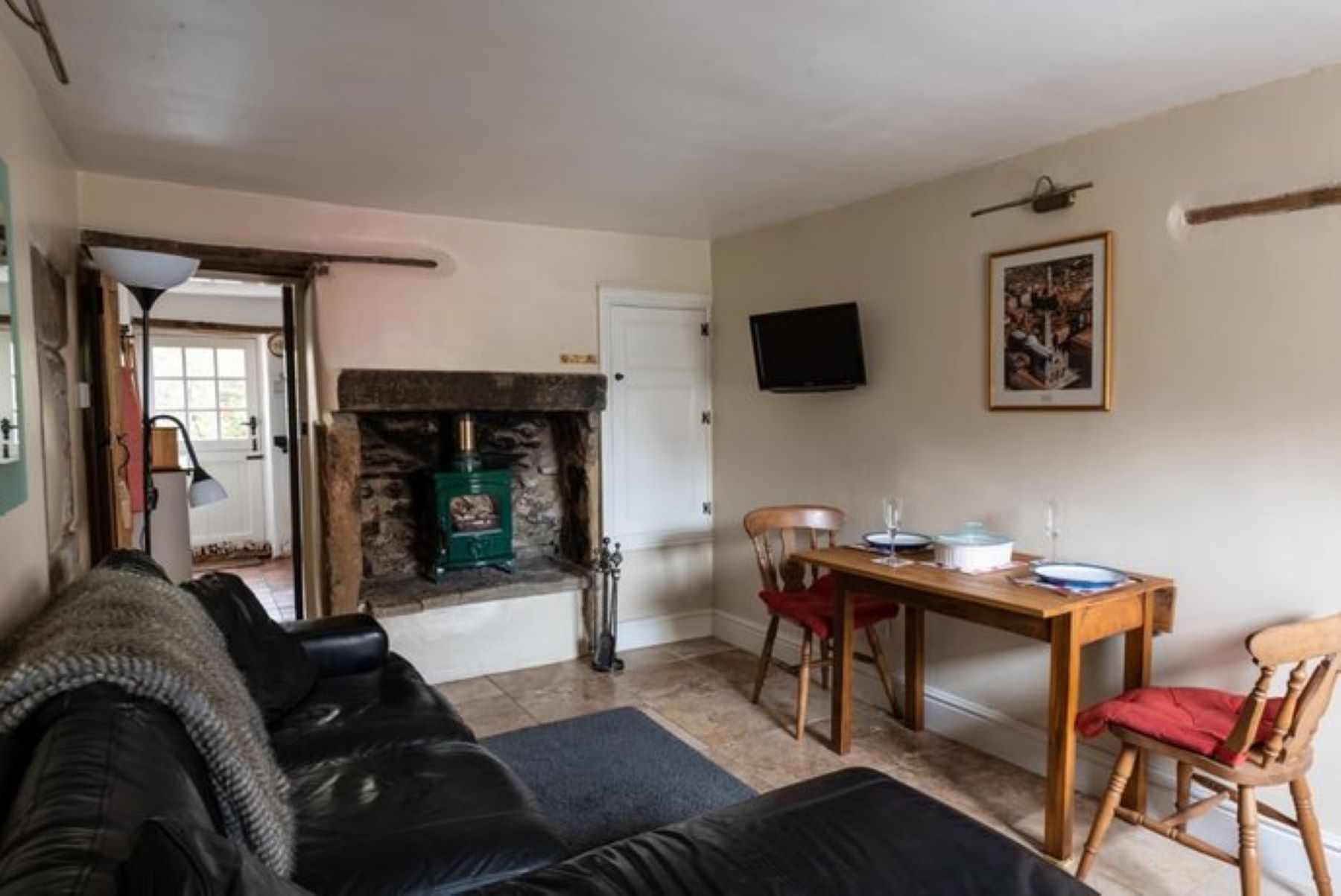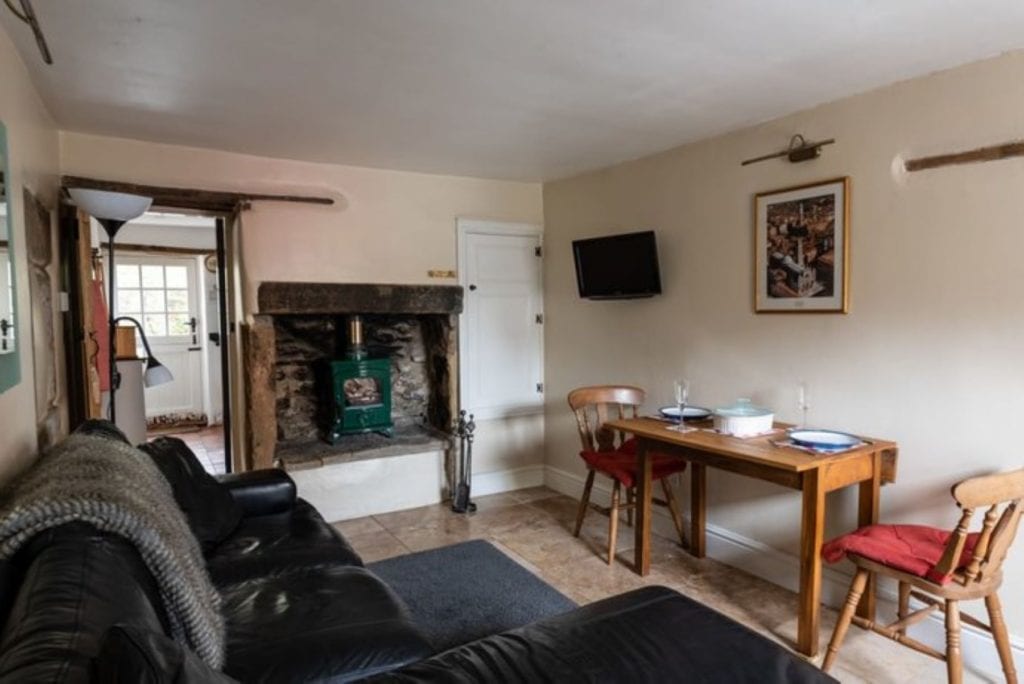 These cottages (with pint-sized patio gardens) are surprisingly well equipped for their size and are nicely decorated throughout.
Winster Hall
Main St, Winster DE4 2DJ
Set in the centre of Winster, this 17th-century, grade II-listed country house has luxury accommodation over three floors including seven bedrooms sleeping up to 16 people and four bathrooms. The sitting room extends across the entire width of the house, while a conservatory, formal dining room, outdoor seating in the courtyard and well-maintained garden all add to the sense of luxury.
Expensive, but surprisingly good value for money if divided between several couples or families, particularly out of season. Limited availability.
Wheeldon Trees Farm Holiday Cottages
Earl Sterndale, Buxton, Derbyshire, SK17 0AA
Immaculately maintained farm accommodation. There are nine cottages, sleeping between two to four people, contemporary in style but homely. The breakfast basket includes homemade jam and eggs from the owners' own chickens.
Children can use the play room and there are various animals to pet and feed. Best of all, there are four electric bikes available free of charge for guests – a real bonus in the hilly Peak District.