You never forget your first whale. Be it a tantalising glimpse of a minke whale, the jaw-droppingly long roll of a fin whale's back, or the breathtaking power of an orca (aka killer whale), the sight will be indelibly inscribed on your retina. And once you've seen your first whale, you will want to see another… and another.
The habit is not as bad for your pocket as you might think. A flawed assumption is that cetaceans inhabit only far-flung places. Fortunately, there's no need to travel to tropical or polar regions to wonder at whales. Our own fair isles have ample species that can be seen in widely dispersed locations – a clear advantage of living on an island! Here's our pick of the best places to see whales in Britain.
Whitby, North Yorkshire
The harbour towns of the North Yorkshire coast have no ferries to take you from A to B but, weather permitting, lots of opportunities exist for trips out and back in the summer months.
Whitby offers some of the best whale-watching options, perched on the mouth of the River Esk which provides a natural sheltered anchorage for ships using the North Sea. This is still a working harbour and going to sea in boats will always be at the heart of the town. In the 18th century fleets of sailing ships left these shores, not just explorers like Captain Cook but whalers of world renown like the captains (father and son) Scoresby. Ironically, some of the most popular trips out of the harbour these days are to take people to see creatures that were once the hunters' quarry – whales.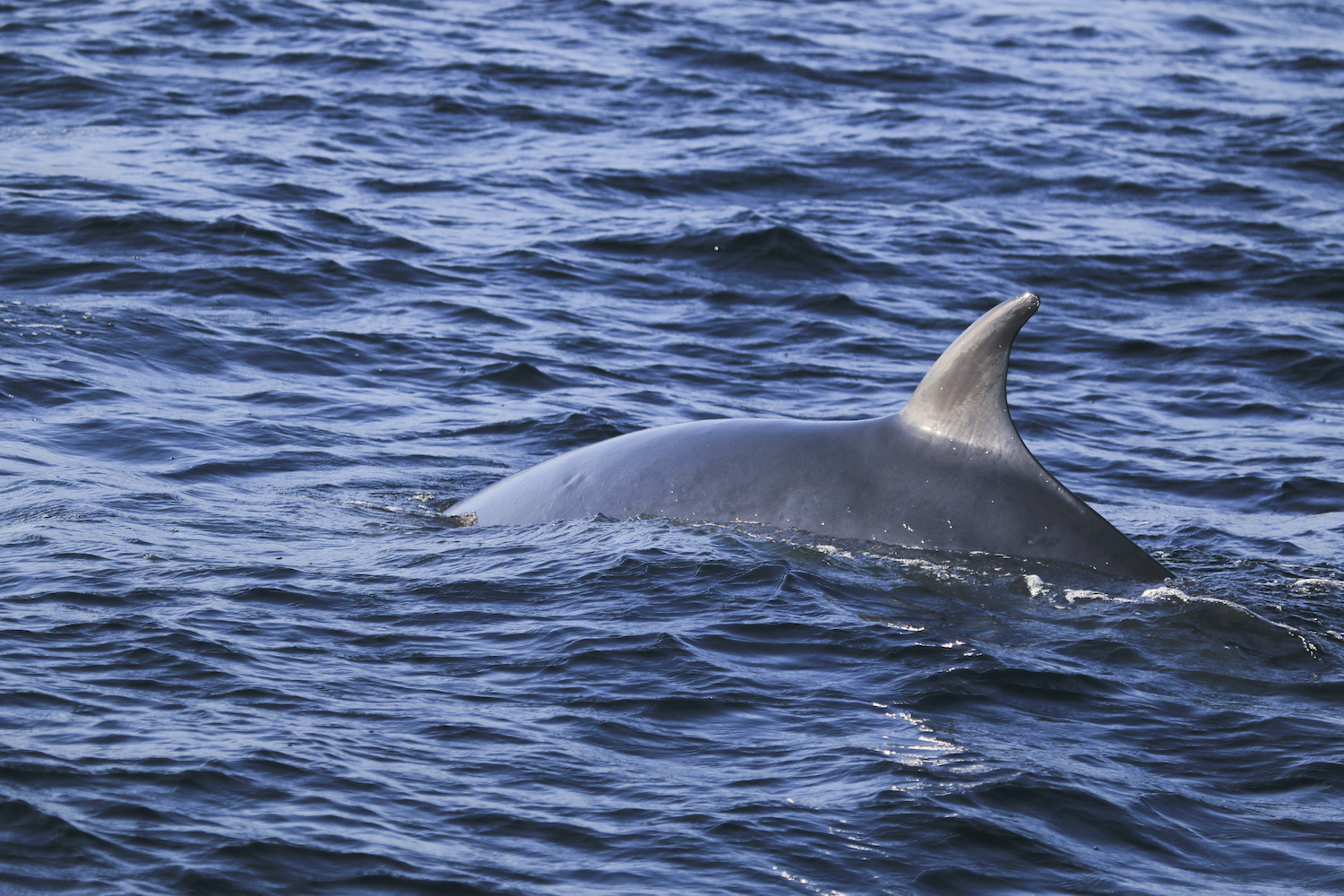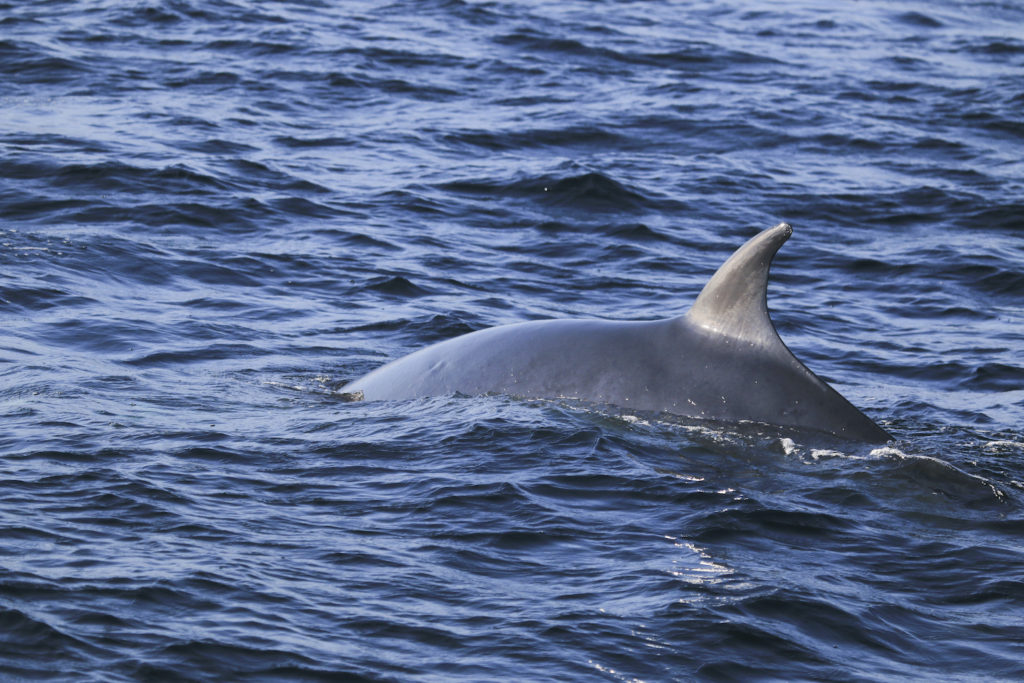 In late summer and early autumn good numbers of minke, humpback, and even fin and sei whales, follow shoals of breeding herring down the Yorkshire coast, and boats like the Specksioneer, the Bark Endeavour (a scale replica of Captain Cook's famous sailing ship) and one of the town's historic retired lifeboats, the Mary Ann Hepworth, will take you out to see them. Successful viewing rates are as good as anywhere in the country so consequently these trips are very popular – it's best to book early.
North Shields, Northumberland
Minke whales appear along the Northumberland coast from mid to late summer, with late August being the peak time for sightings. The best way to see this cetacean up close is to join a pelagic boat trip – Northern Experience Wildlife Tours comes highly recommend. Departing from North Shields near Newcastle, the outfit is run by wildlife expert Martin Kitching.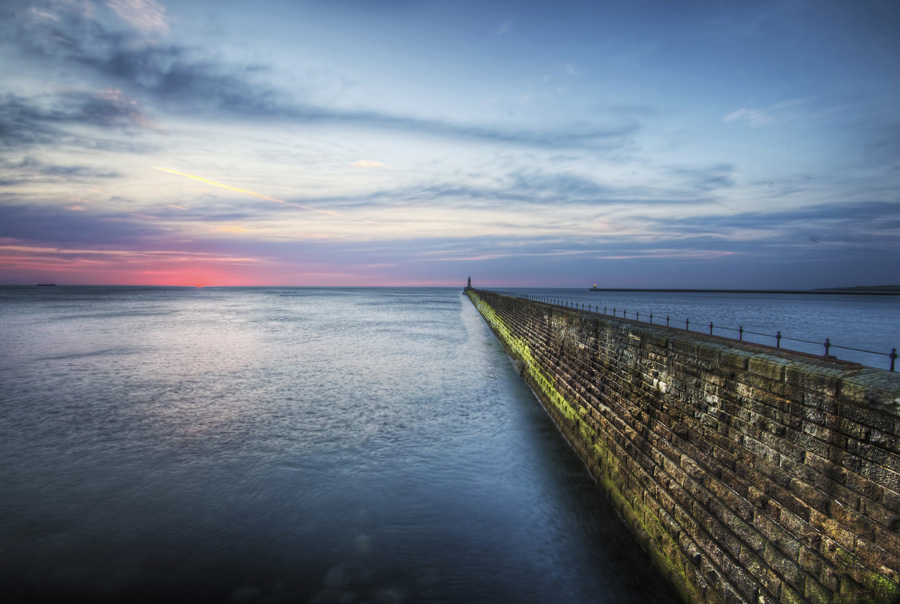 Above the waves, such pelagic wildlife trips are often accompanied by fulmars, kittiwakes and squabbling gulls, while rarer sightings have included storm petrels, long-tailed skuas, sooty shearwaters, grey and red-necked phalaropes and, very occasionally, orcas.
South West Coast Path, Devon
Walkers can enjoy the very best of East Devon on this long-distance hiking trail. When planning walks along the coastal path, bear in mind that the stretch just east of Sidmouth is very tough, with a lot of steep hills. It is also very beautiful with terrific views.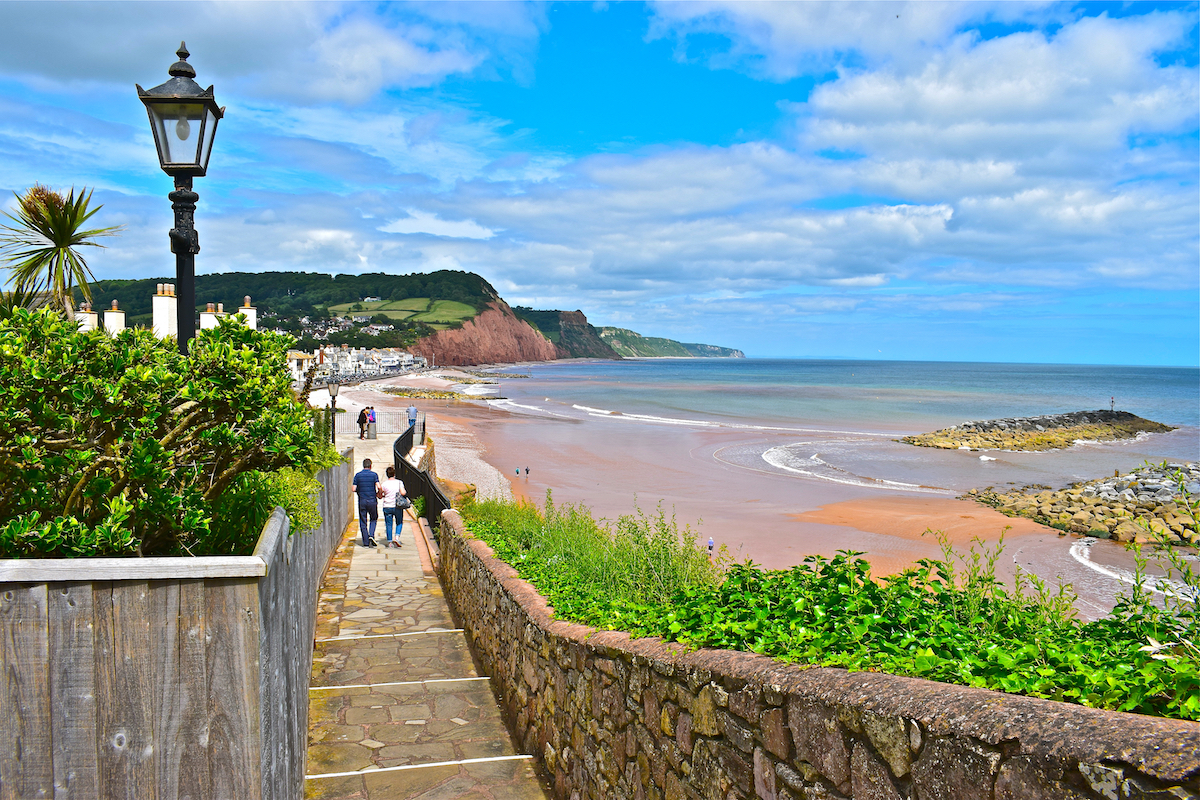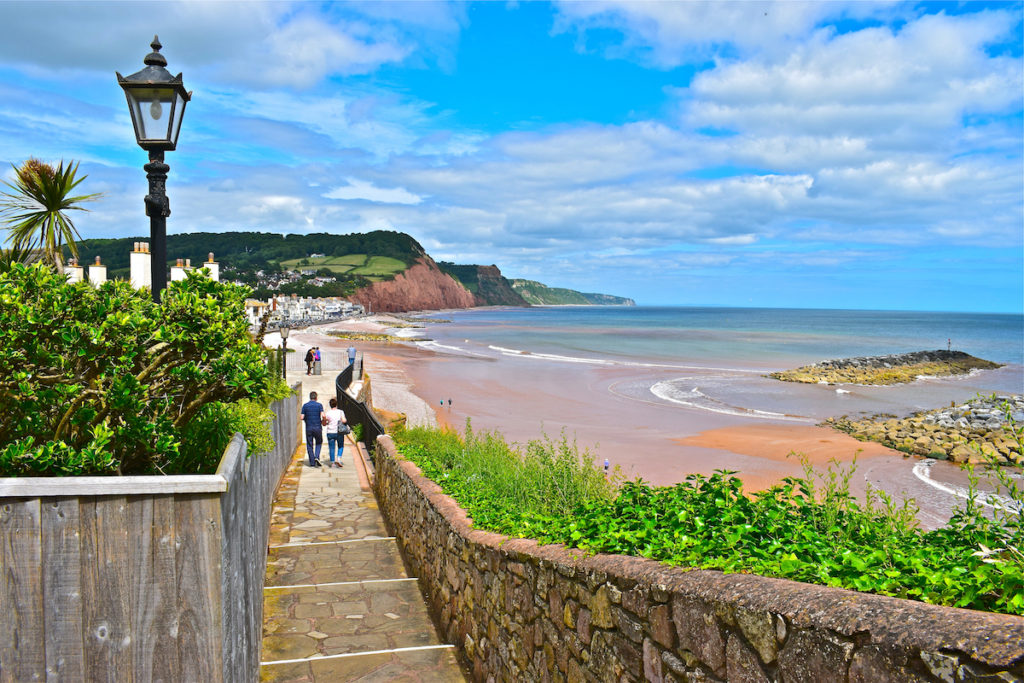 Take binoculars on all cliff walks; you stand a chance of seeing dolphins, seals, basking sharks or even (if you're really lucky) whales, as well as a large variety of seabirds, including cormorants and shags basking in the sun on the cliffs at Beer.
Tiumpan Head, Outer Hebrides
Up to 23 species of whale, porpoise and dolphin – more than a quarter of the world's 89 known cetacean species – either reside or pass through the waters off the west coast of Scotland, and many of these are frequently spotted from the coastline of the Outer Hebrides.
Such sightings are, of course, down to good fortune and timing, but to help nudge the odds in your favour, the Hebridean Whale and Dolphin Trust (HWDT) has created a Hebridean Whale Trail. The trail marks 30 points across the Hebrides – including ten in the Outer Hebrides – where you have a sporting chance of seeing whales or dolphins. The aim is that each location will feature an interpretation board telling you what to look out for.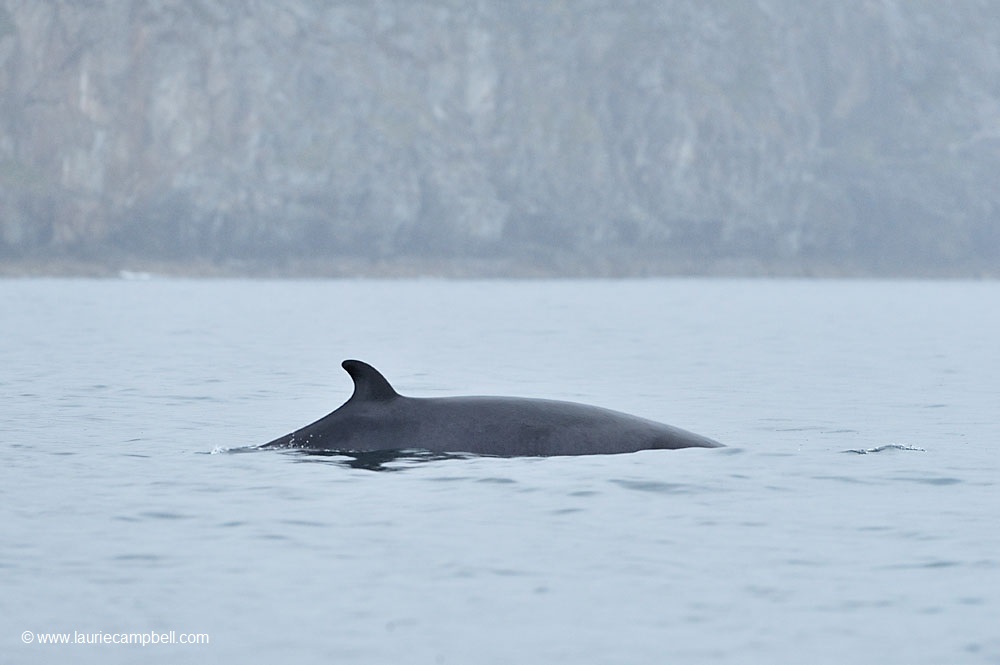 The Outer Hebrides locations are: Tiumpan Head on the east coast of Lewis; the Butt of Lewis; Gallan Head on Lewis's Àird peninsula; Hushinish on North Harris; Scalpay to the east of Harris; Balranald and Lochmaddy on North Uist; Rubha Àird a'Mhuile on the west coast of South Uist; Tràigh Mhòr on Barra; and St Kilda.
'Tiumpan Head, on the east coast of Lewis, is good for sightings of humpback and sperm whales,' says Karl Stevens of the HWDT. A Whale Track app can be downloaded from the HWDT website which will enable you to identify and register what you see, as well as find out what has been spotted recently.
Small Isles, Inner Hebrides
Among visitors with even a smidgeon of interest in nature, few depart the Inner Hebrides anything other than wowed. The waters between the islands are arguably the UK's finest for spotting whales and if you've never spotted one, then you can do no worse than join a vessel exploring these seas.


A highlight of summer boat trips in the deep waters around the Small Isles (made up of Eigg, Rùm, Muck, Canna and Sanday), Mull or Coll is minke whale, which can be ten yards long and weigh ten tonnes. Typical views can be frustratingly brief – a quick roll of the back and a flash of dorsal fin as the whale surfaces to breathe – but occasional animals amaze by performing acrobatic leaps out of the water. The Small Isles also offer the greatest chance of orcas. A single pod is known from the area, and scientists have tracked it widely through the waters of west Scotland.
Cantick Head, Orkney
One of the best places to see whales in Orkney is from Cantick Head, South Wall's most easternmost point. Many species of whales are spotted offshore, including minke, long-finned pilot and (occasionally) sperm whales. Orcas are increasingly seen. One pod regularly patrols the waters of the Pentland Firth for unwary seals, and individuals or groups have showed up in Eynhallow Sound between the Mainland and Rousay as well as off Eday.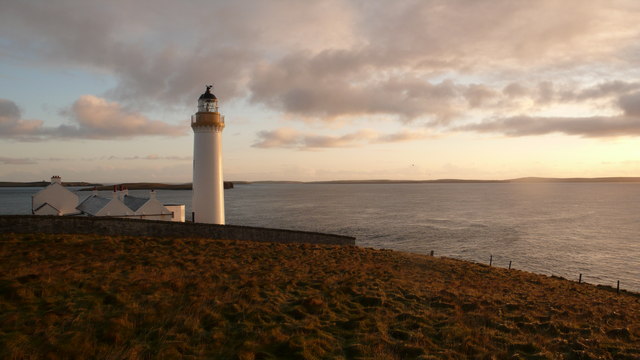 Due to the abundance of marine life, it is sadly not uncommon to encounter cetaceans washed up on beaches, particularly in winter and early spring. While many of these will be natural deaths, entanglement in fishing gear, ingestion of plastics and other causes are also responsible. If you find a stranded or dead cetacean contact the UK Cetacean Strandings Investigation Programme.
More information
Discover more of the best places to see whales in Britain with our guides: