No fewer than 15 mountains rise to a height of 3,000ft (914.4m) in North Wales. The so-called 'Welsh 3000s' crown the ranges of Carneddau, Glyderau and the Snowdon massif, with Yr Wyddfa (Snowdon) topping them all at 1,085m.
A beacon to adventure seekers, Snowdonia's peaks, valleys and cwms were gouged out by glaciers some 2½ million years ago, but the mountains bear the scars of a far more ancient history. Hike to the summit of Snowdon and you can find crushed fragments of fossil shells, laid down in a river delta over 500 million years ago. The story of how they ended up on top of a mountain is one of violent volcanic eruptions and colliding continents – the kind of tectonic mayhem that can warp the seabed and turn mudstone to Welsh slate. Many of the crags and ridges that hikers set their sights on are the stubborn remains of great bubbles of magma – dolerite and granite intrusions – that have held the high ground while softer surrounding rocks have succumbed to aeons of weathering and erosion.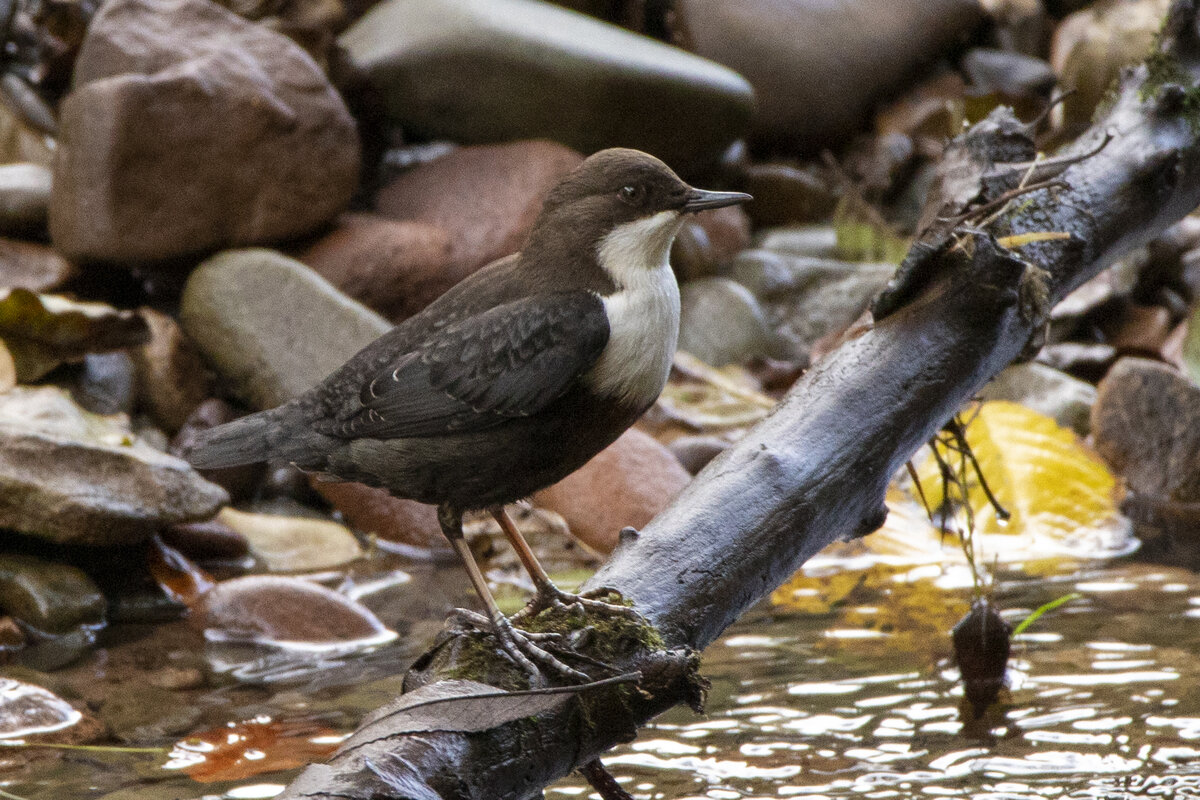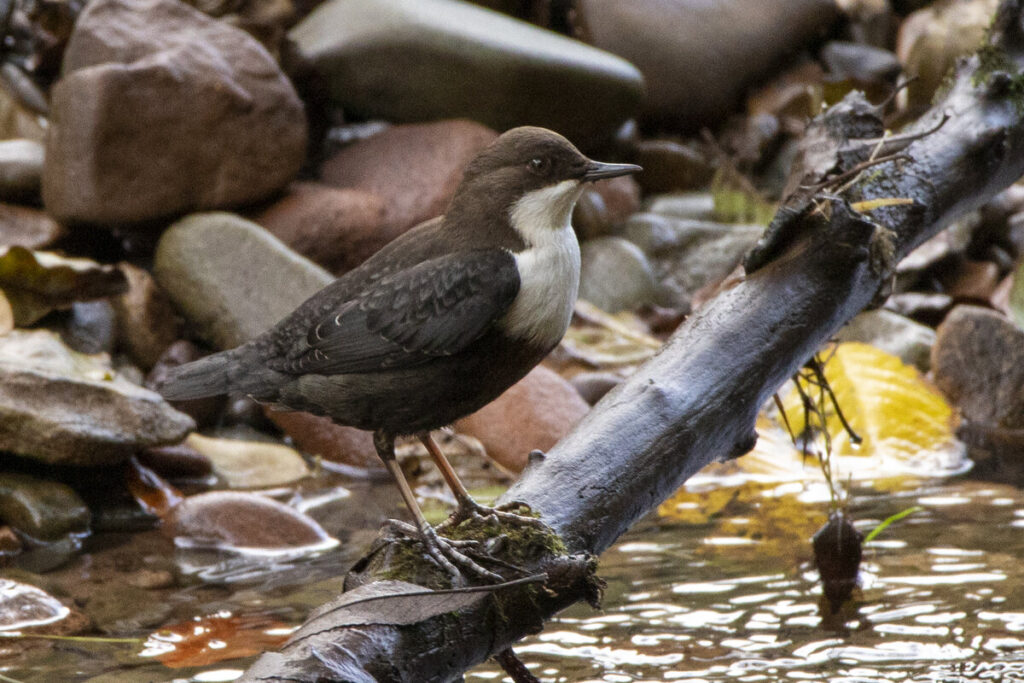 Against the backdrop of this geological blockbuster, ravens twist and tumble through lake-studded cwms; delicate Snowdon lilies quiver in sheltered crevices, while wind-tussled wild goats clatter across loose screes of blue-grey slate. Snowdonia's peaks are harsh and unforgiving – it takes patience to spot its resilient cast of species. But lower down, there are valleys cloaked with verdant woodlands of oak, alder and wych elm – an exuberant contrast to the mountaintops.
Secrets of the Celtic rainforest
Depending on their choice of enchanted wood, children will feel like Harry Potter in the Forbidden Forest or Lady Galadriel in Lothlórien when they set foot in Snowdonia's Celtic rainforest. Also known as Atlantic woodland, this rare habitat is a mysterious mesh of moss-cloaked trees. There are no trolls or giant spiders prowling these forests, but high humidity and low variations in annual temperature have created ideal conditions for one of Britain's most biodiverse hotspots. As well as 200-odd species of bryophyte (mosses and liverworts) and over 100 different lichens, a typical patch of Celtic rainforest is festooned in fungi and home to rare moths and butterflies.
During summer, pied flycatchers and redstarts arrive from Africa to nest in old tree holes. Another migrant, the wood warbler builds a dome-shaped nest close to the ground. With zesty, yellow-green plumage, it's difficult to spot, but you might hear its song – a high-pitched trilling with a tempo (and abrupt end) that resembles a coin being spun on a table.
Find more things to do in North Wales here.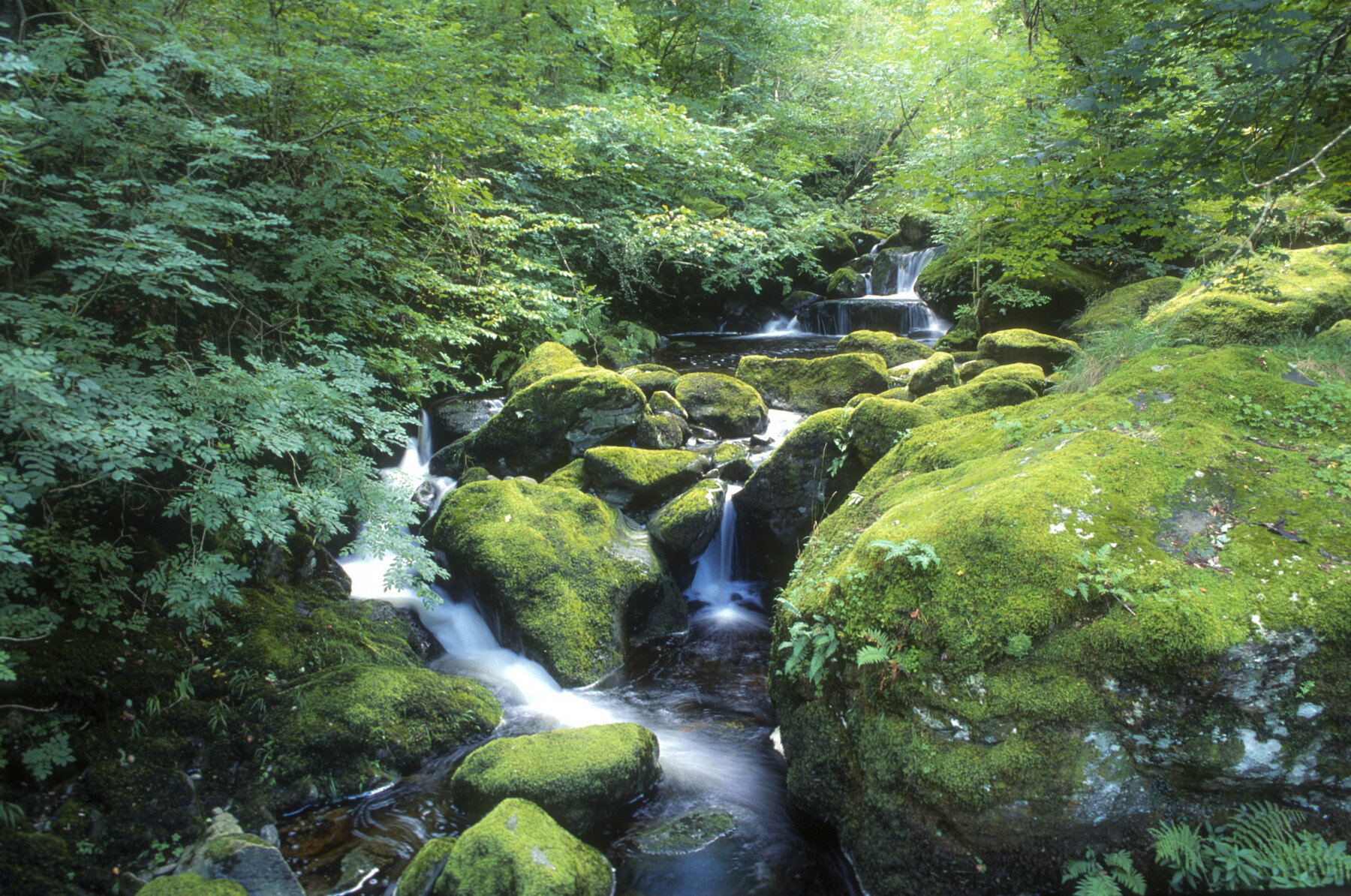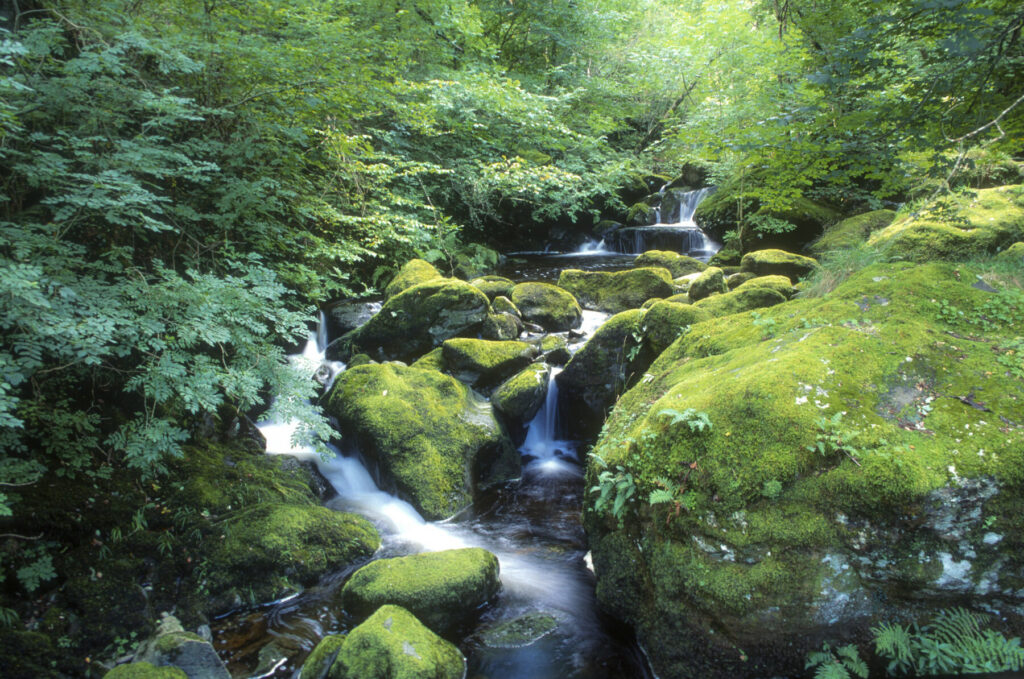 Other secretive inhabitants of Snowdonia's temperate rainforest include hazel dormice, otters and both lesser and greater horseshoe bats. Sit on a moss-covered boulder next to a fast-flowing stream and see if you can spot a dipper. A short-tailed, chocolate-brown bird with a white throat and chest, it can often be seen bobbing up and down at the water's edge, before ducking headfirst into the torrent in seach of aquatic caddisfly and stonefly larvae.
Sadly, much of this enchanted woodland has been lost to conifer plantations, invasive species (like rhododendron and American skunk cabbage) and grazing pressure from sheep and deer. Celtic Rainforests Wales is working to protect the last precious remnants – including the Coed Felenrhyd and Llennyrch woodland.
Snowdonia on two wheels
Although Snowdonia has no shortage of hiking trails, you're more likely to tempt children into the great outdoors on a mountain bike. Coed y Brenin Forest Park has eight purpose-built mountain biking trails, but for a ride closer to Snowdon with just as much wildlife potential, head instead to Beddgelert Forest. Three main cycling routes snake through the forest. The 7km Lôn Gwyrfai trail links the villages of Beddgelert and Rhyd Ddu, weaving in and out of a mixed forest of broadleaf and conifer trees, with wonderful views east towards the Snowdon massif.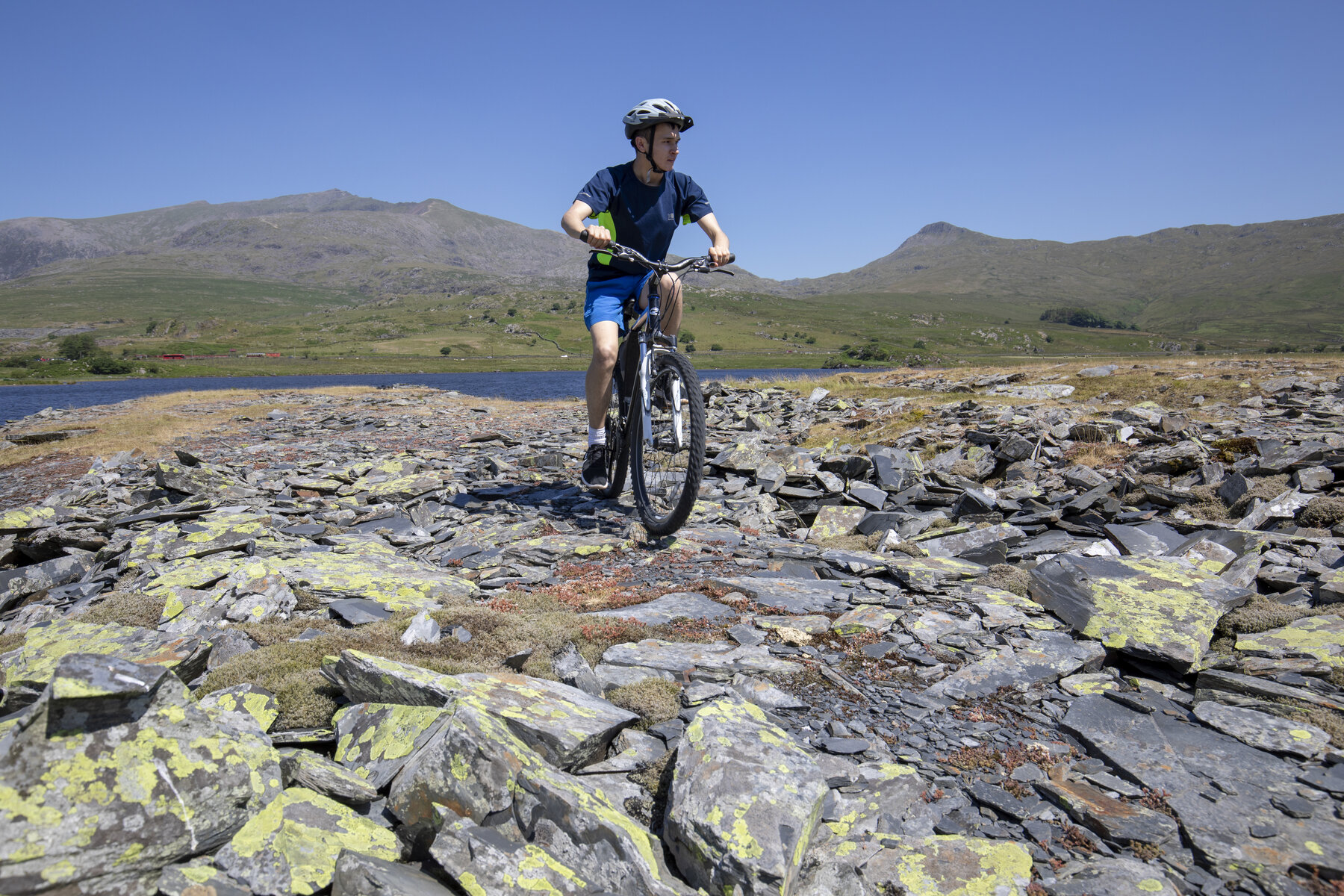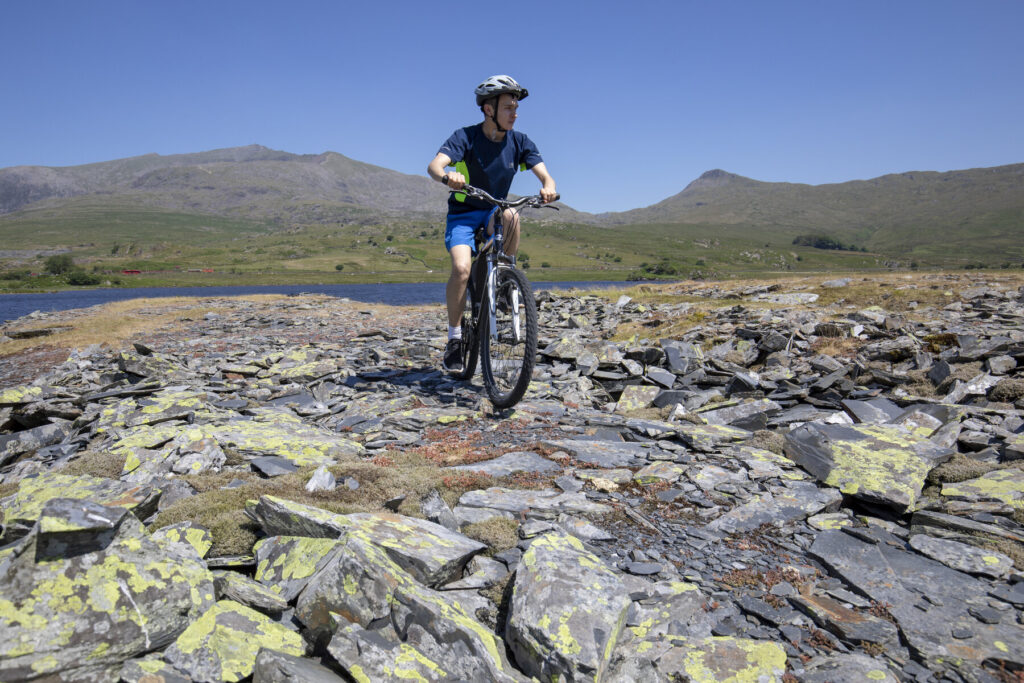 Slightly more challenging, the 10km Derwen and 6km Bedwen trails delve into the thick of the forest, and include a loop around the tranquil waters of Llyn Llywelyn. Stop here for a break and you might spot fallow deer browsing along the woodland edge. Keep your eyes peeled for birds of prey – red kites and buzzards are frequently seen, but you're in for a treat (albeit a fleeting one) if a goshawk streaks past. Slate-grey above, finely barred below, the phantom of the Welsh forest whips through the trees at high speed, ambushing birds and small mammals. Snowdonia is a stronghold for this ferocious-looking raptor with its penetrating bright-yellow eyes and devlish white eyebrows.
Equally rare and elusive, the pine marten is mainly found in Scotland, but small, fragmented populations are slowly gaining a toehold in the forests of North Wales. Largely nocturnal it spends much of the day tucked up in tree holes or old squirrel dreys, but if you fancy doing a bit of poo detective work, scan the forest trails for scats that have a slight blue or red tinge. Pine martens are partial to bilberries and rowan berries, which can give their droppings a distinctive colour.
A sled dog adventure
Based in the South Alwen Forest, east of Snowdonia, Mynydd Sled Dog Adventures offer hiking with sled dogs (June–September, all ages) and husky rides (September–May/June, minimum age six) using their team of racing dogs and special wheeled 'sleds' to grasp the basics of mushing on forest trails.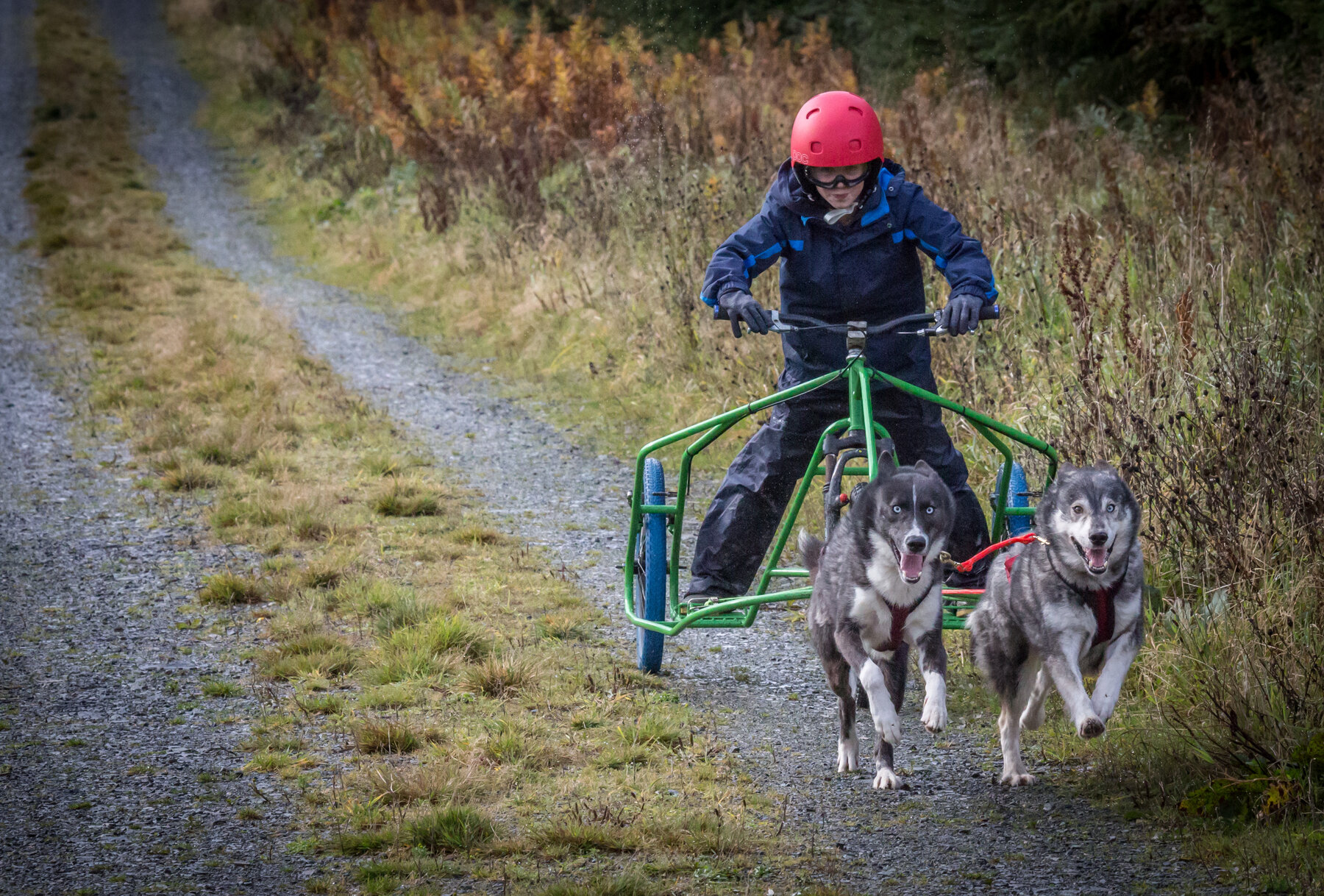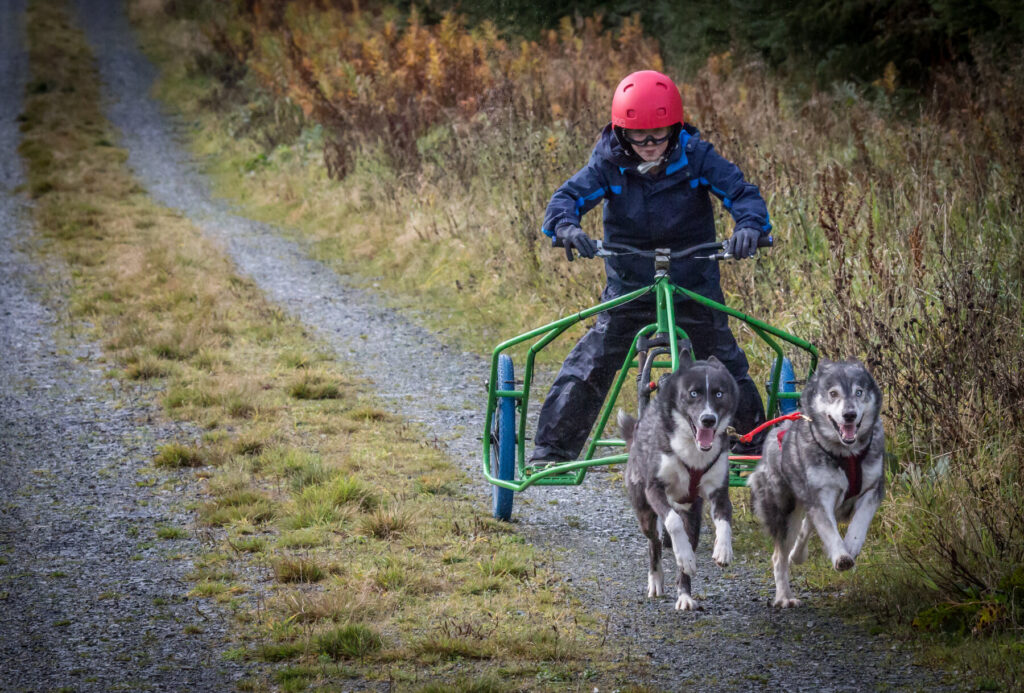 As Wales' first and only outdoor activity provider specialising in husky rides and sled dog adventures, this is an excellent way to experience a whole different side to Snowdonia. With a team consisting of a whole range of breeds, including Siberian Huskies, Scandinavian Hounds, Alaskan Huskies and a German Short Haired Pointer, it's also a great opportunity to make some furry friends – what's not to like?
Practicalities
If you've got your sights set on Snowdon, the Llanberis Trail is the longest route to the summit (14.5km there and back), but it's also the easiest way to the top – unless, of course, you take the Snowdon Mountain Railway. For any mountain hike in Snowdonia, make sure you're properly kitted out with walking boots, waterproof jackets, spare warm clothes, map, compass, whistle, torch, energy snacks and first-aid kit.
Camping in Llanberis makes an ideal base camp. One of the few remaining patches of Celtic rainforest in Wales, Coed Felenrhyd and Llennyrch sits above the Vale of Ffestiniog and stretches east from Llyn Trawsfynydd. Forest Holidays has a cabin site in Beddgelert Forest, or you could try Beddgelert Campsite. Bike hire is available from 1085 Adventures.
Find out more about Snowdonia National Park at visitsnowdonia.info.
---
More information
The above adventure was taken from William Gray's book Family Wildlife Adventures. For more like this, order your copy now: