Sponsor: discover-the-world.com
A remarkable destination, Iceland is packed full of incredible natural wonders and extraordinary experiences, many unique to this island nation. Where else in the world can you delve into the heart of a magma chamber, float in a secret lagoon and mingle with whales, all in one day?
Here's our pick of authentic experiences that encapsulate the wonder, and at times quirkiness, of Iceland.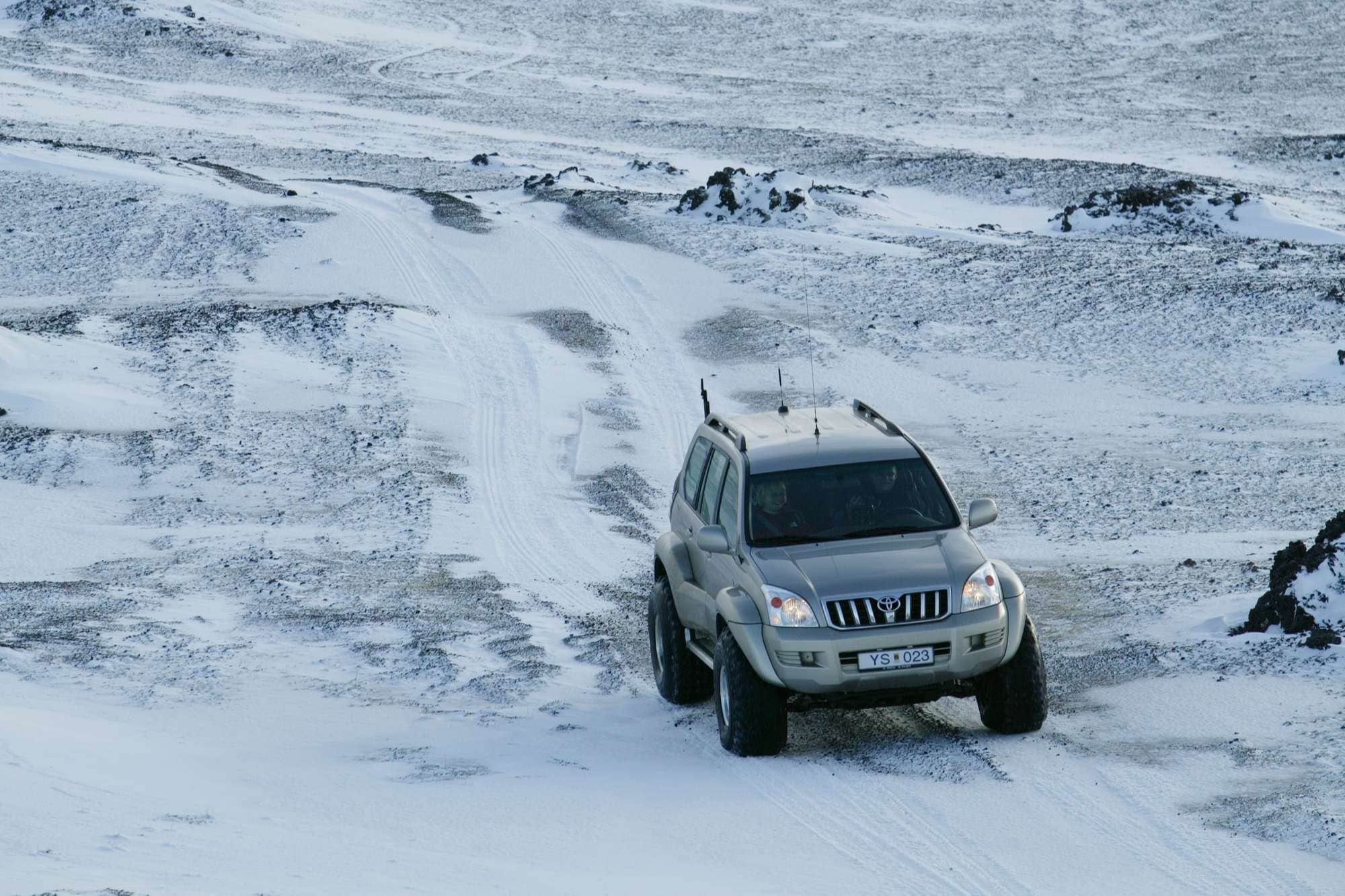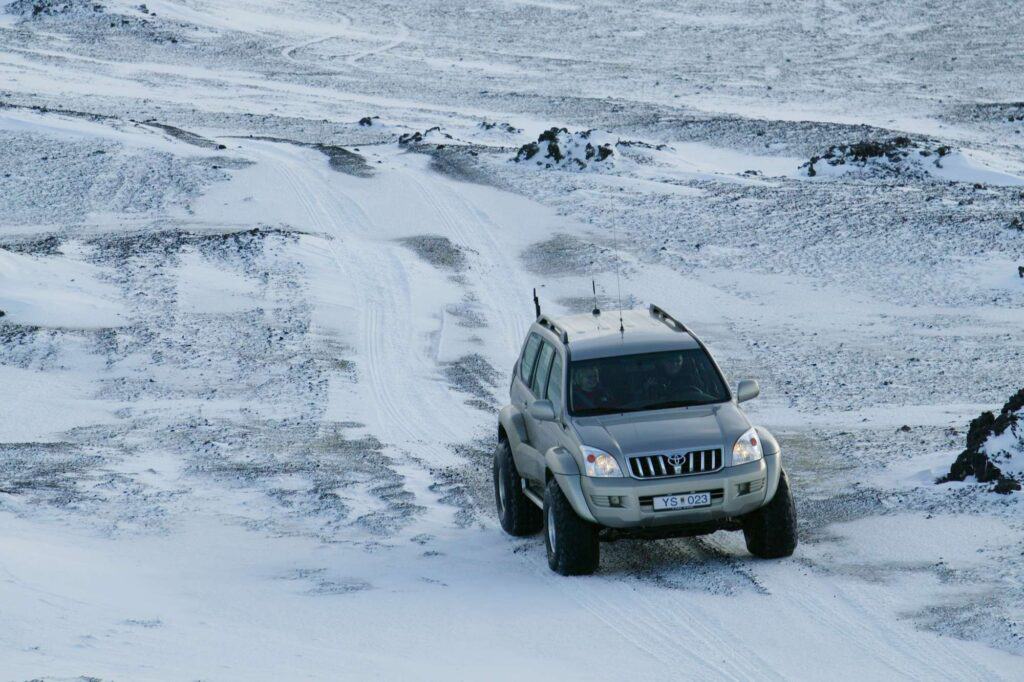 Superjeeps
A passion for many Icelanders, these specially adapted 4WD vehicles are equipped with chunky tyres (up to 44"), a raised suspension and full GPS making them capable of traversing the toughest terrain, crossing rivers and negotiating seemingly impossible inclines. Summer or winter, these are 'go anywhere' vehicles offering great access to Iceland's rugged landscapes including the glaciers that cover more than 10% of the island. Venture off the beaten track by joining a thrilling guided Superjeep safari into the wilds letting your driver guide put the vehicle through its paces. Or for those seeking a more personal challenge, hire your own superjeep and self-drive your way through Iceland's interior feeling like a 'true' Icelander!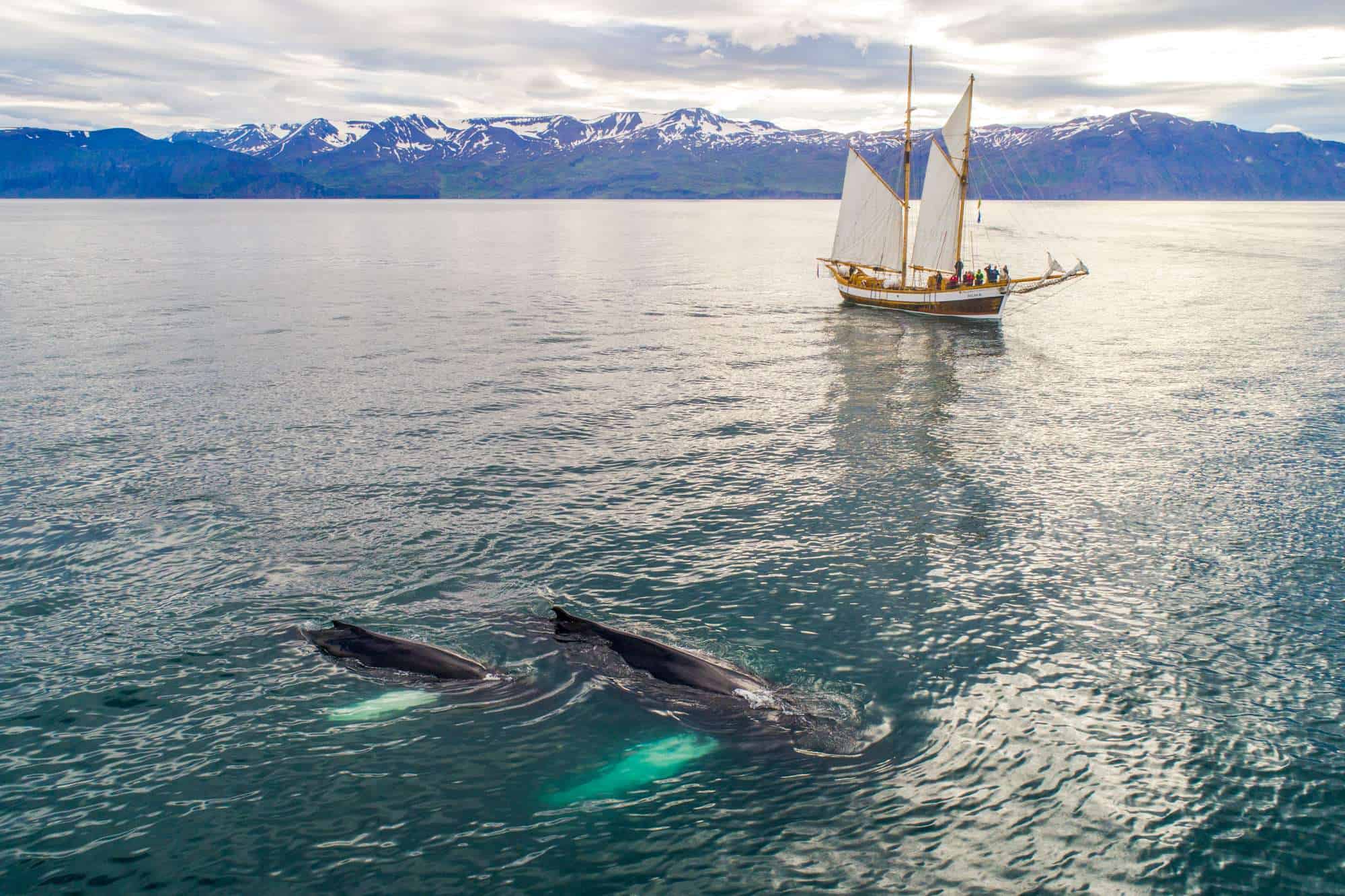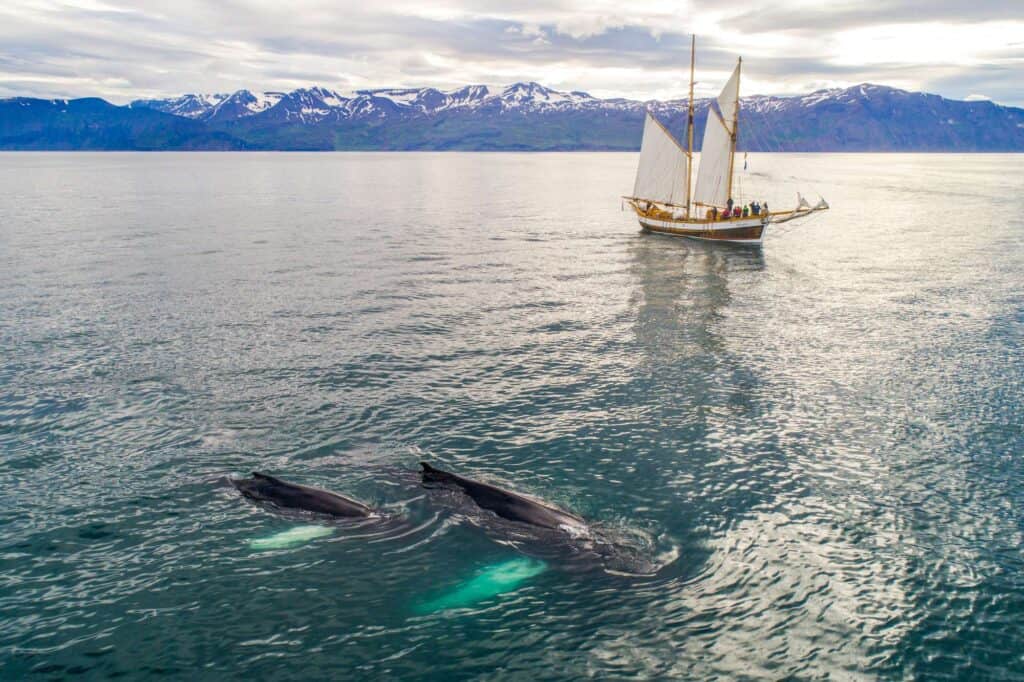 Whale watching
Have a whale of a time spotting the giants of the ocean that frequent the waters around Iceland. Humpbacks, orcas, minke and blue whales might all make an appearance as well as white-beaked dolphins and harbour porpoises. May to September offers the most opportunities for trips, but whale watching is year-round in Iceland. From 'Europe's whale watching capital' Husavik, to the actual capital Reykjavik, via the dramatic Snaefellsnes Peninsula, join a whale watching boat trip and sail out into a beautiful bay in search of these magnificent cetaceans. Late winter into early spring is the best time for seeing orca offering the prospect of combining whale watching by day with aurora hunting in the evening.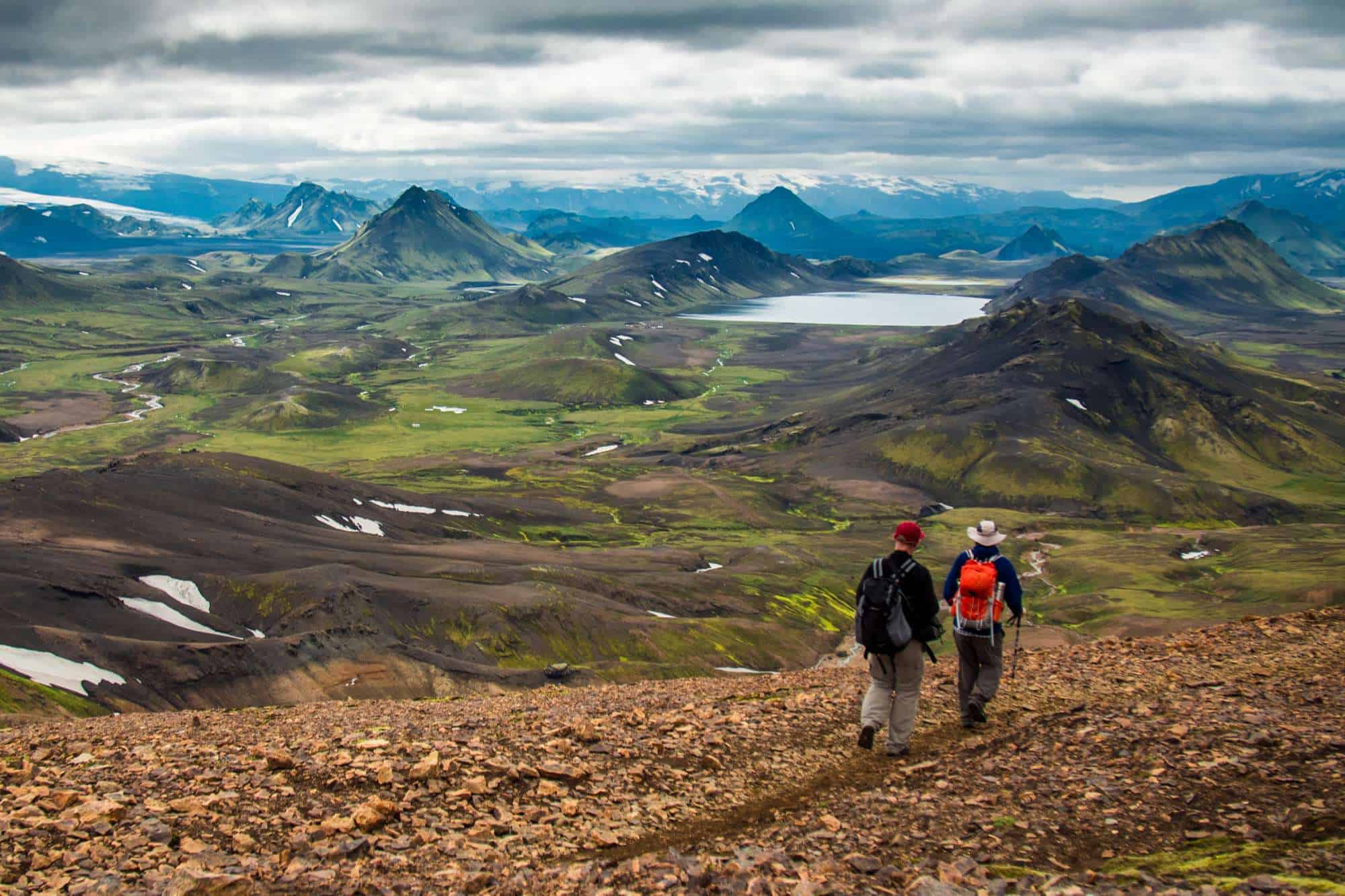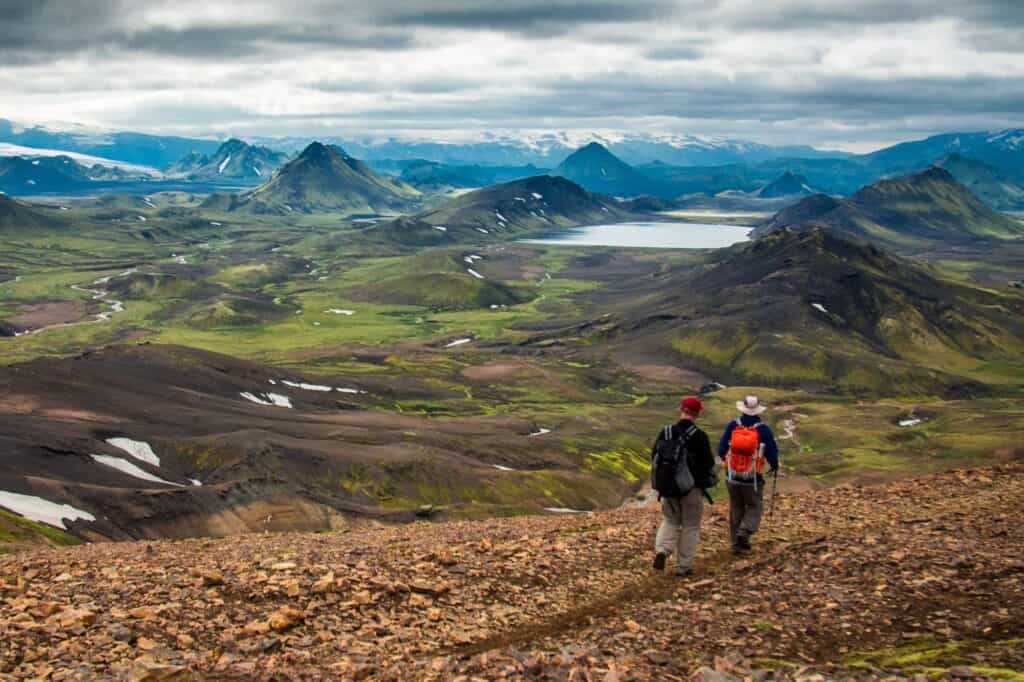 Hiking in volcanic landscape
With an expansive and uninhabited interior, captivating vistas and a population that embraces the outdoors, Iceland was made for hiking. Stride out amongst incredible volcanic landscapes on a wilderness trek or combine multiple trails and varied terrain on a carefully planned self-drive. Serious hikers need look no further than the Laugavegur Trail, Iceland's most famous track and deservedly so. Boasting colourful rhyolite mountains, huge and rugged glaciers, steaming hot springs, narrow ridges, deep canyons and volcanic ash deserts, the hike is challenging but incredibly rewarding.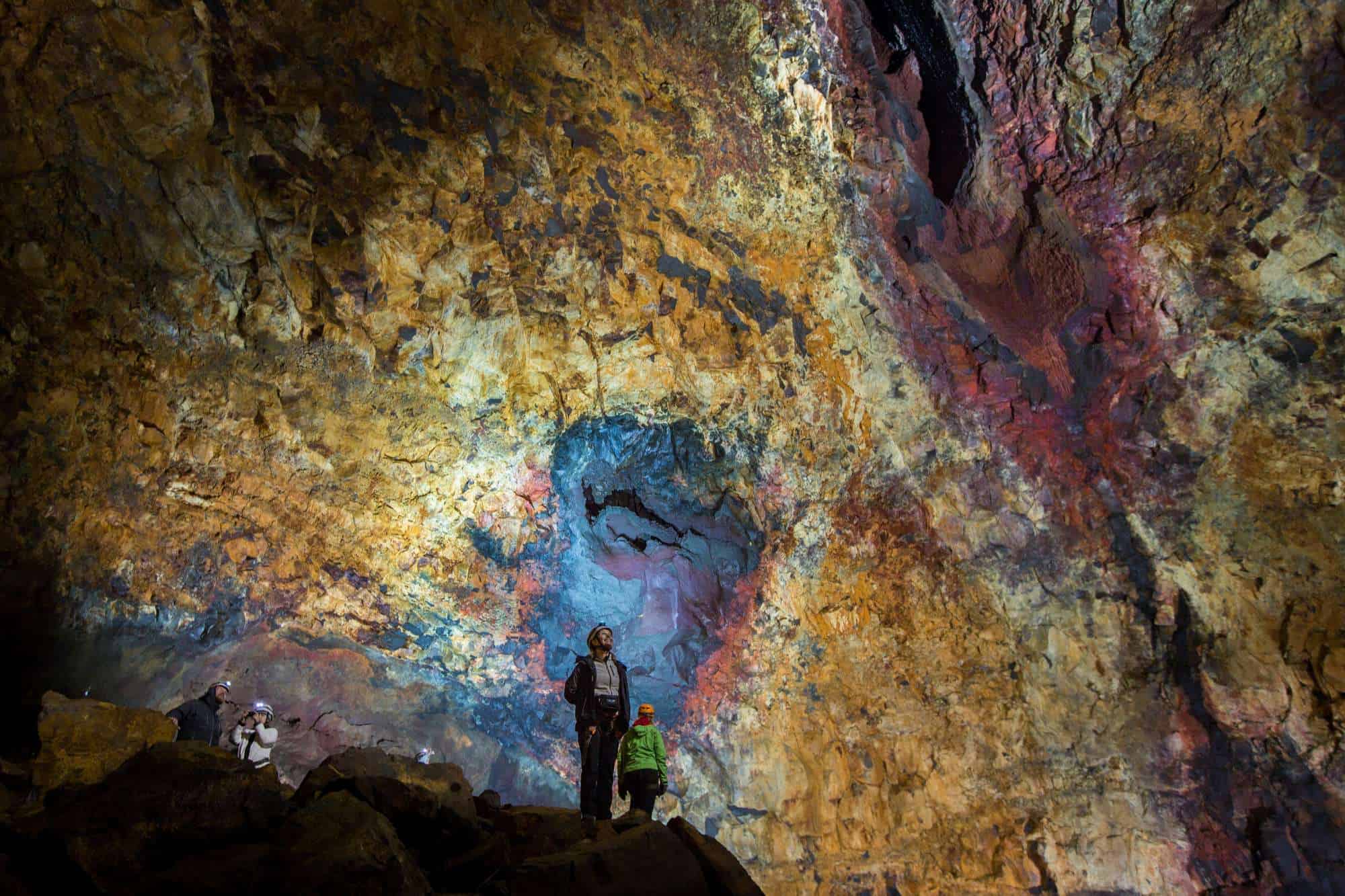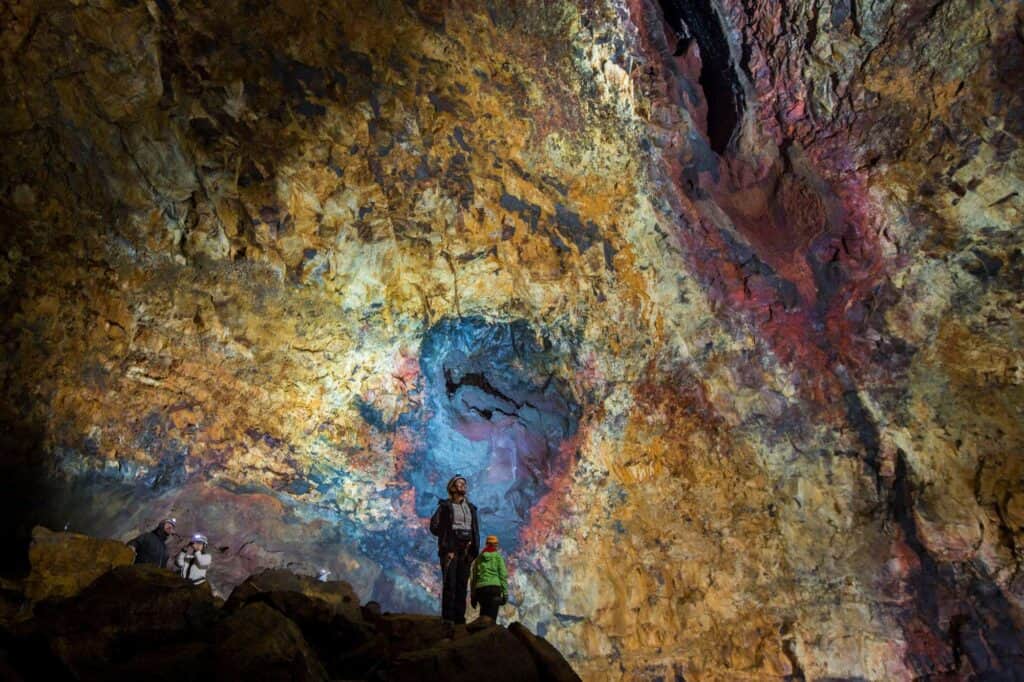 Inside a volcano
Iceland, and more specifically the Reykjanes Peninsula is the only place in the world that you can descend 'inside a volcano'. Hike across an ancient lavascape to the mouth of the dormant Thrihnukagigur volcano for an adventure like no other. Don safety helmet and harness then descend 120m by cable lift to the floor of this huge volcanic magma crater. As you stand in the belly of earth, in awe at what opens up before you, look back up to the pinprick of daylight and get a humbling sense of your own insignificance.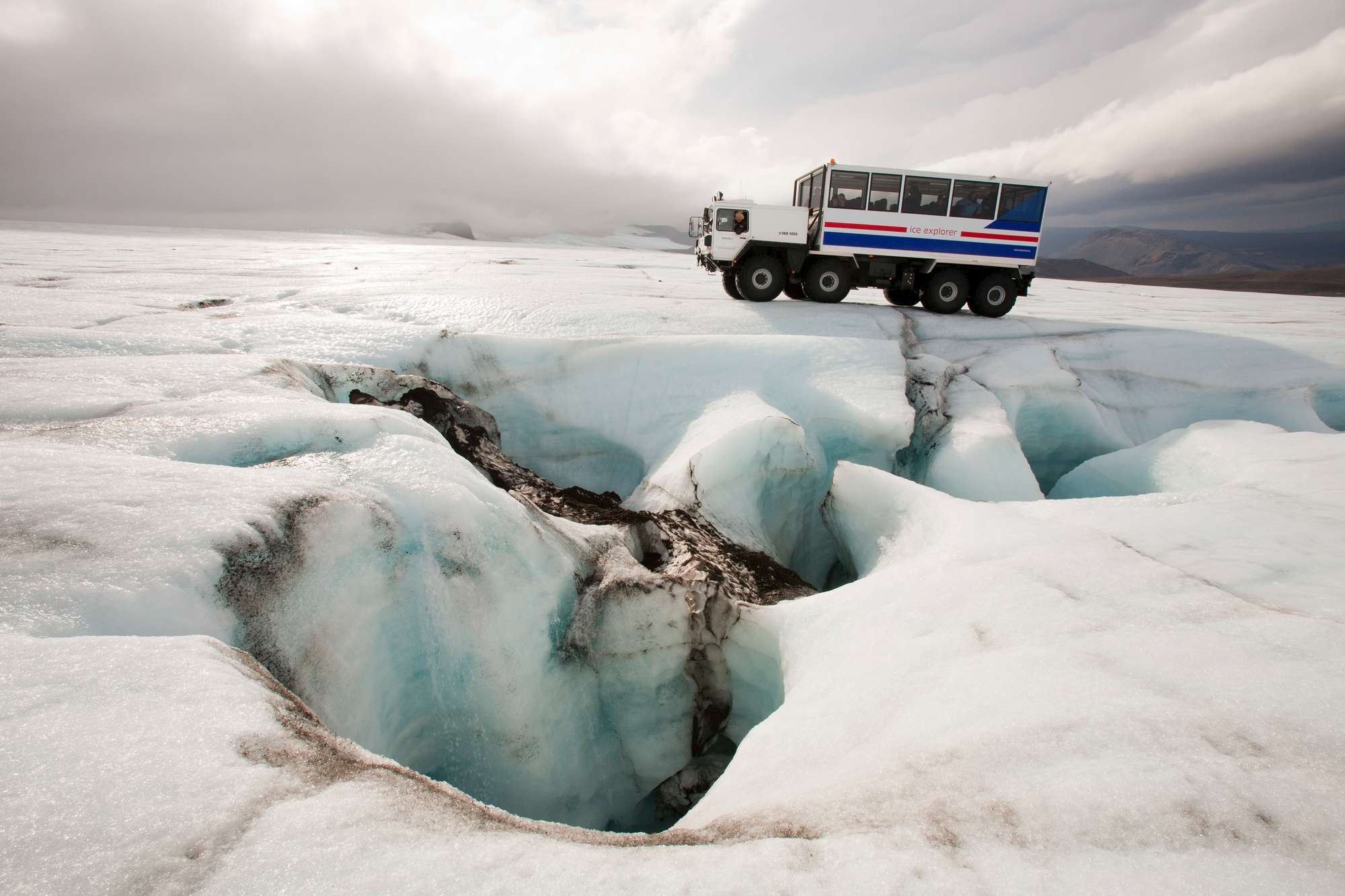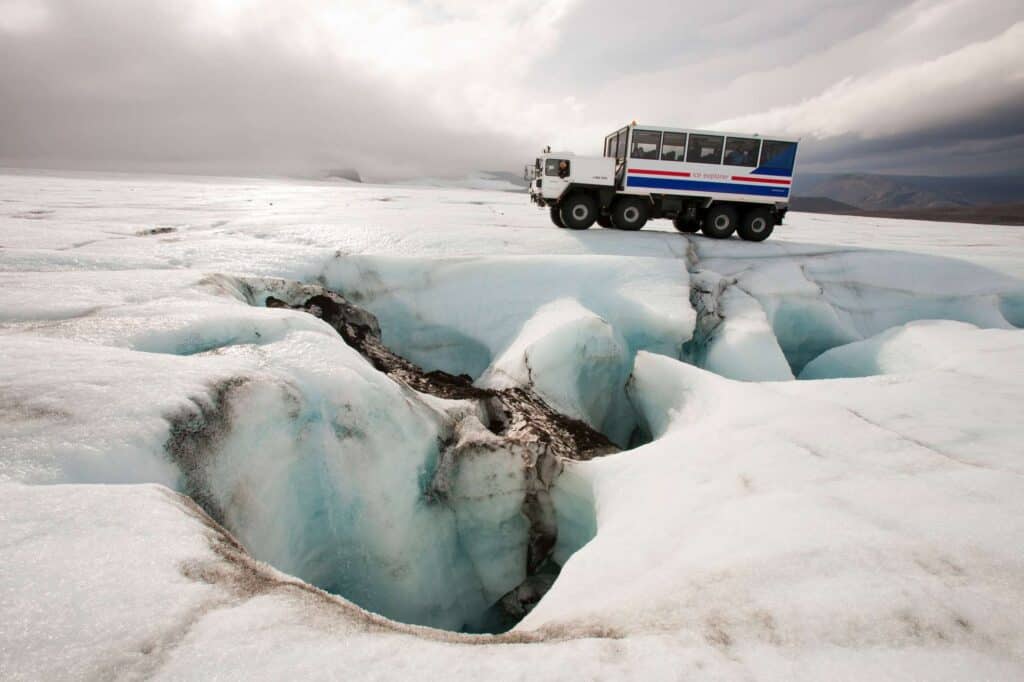 Inside a glacier
Take a unique trip by 8WD truck to an incredible ice cave on Langjokull glacier. Stretching 200-300m into solid glacial ice and around 30m below the surface, this is the largest manmade ice cave in Europe. With deep crevasses extending down there are five grand ice chambers while thoughtfully designed lighting guides you through your sub-glacial journey. See the ice change from white to deep blue as walk towards the heart of the glacier and the 'Grand Cave' beautifully displaying the deep sapphire blue of this sub-glacial ice.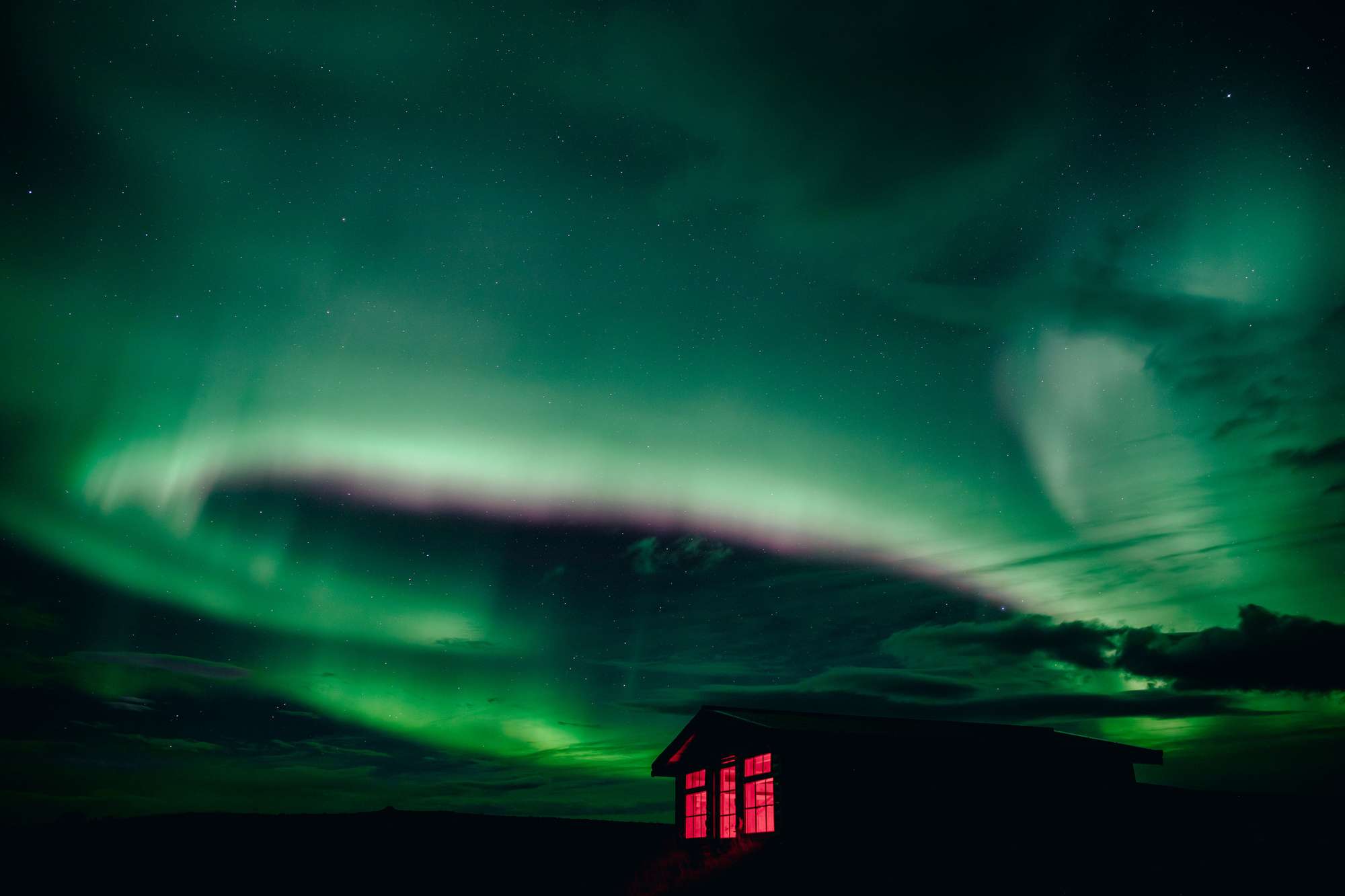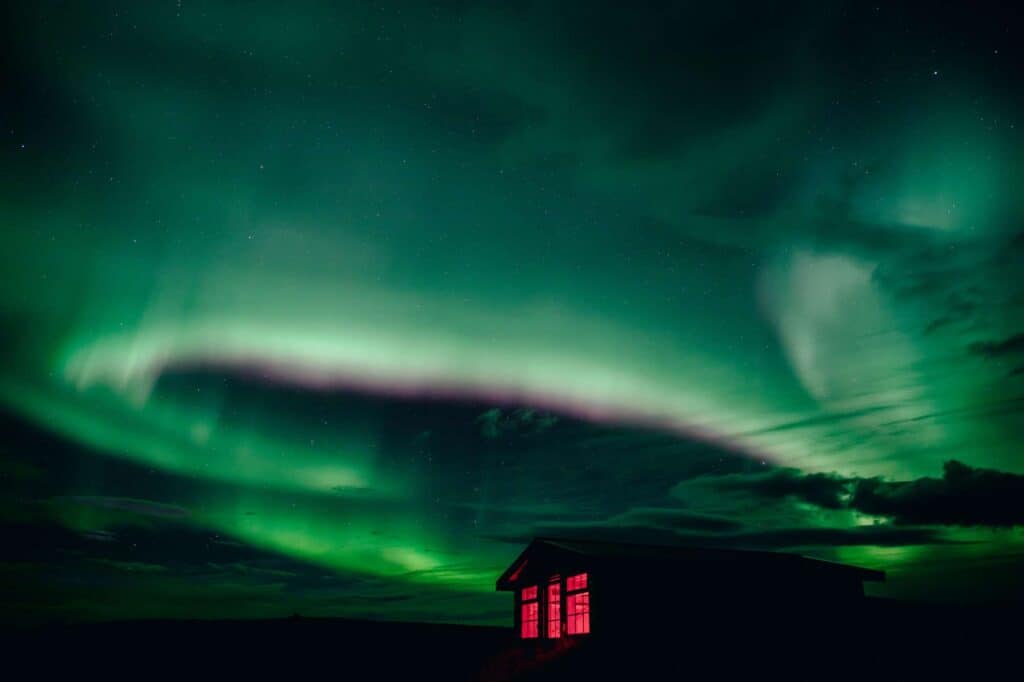 Stargazing at Hotel Ranga
Deep in the Icelandic countryside, Hotel Ranga sits under a vast open sky with 360° views, so it's no wonder they've built their own observatory. The only public observatory in Iceland, expert stargazers will often be on hand offering guided tours of the night sky. Located in Iceland's south west near the town of Hella, Ranga's observatory is one of most advanced. A retractable roof and two high powered telescopes let visitors view amazing details on the surface of Mars and Jupiter, the rings of Saturn and even the distant Uranus and Neptune. Sævar Bragason, Chairman of the Amateur Astronomical Society was instrumental in setting up this observatory and is often around to impart his wisdom.
Planning a holiday to Iceland
Just under 3 hours from the UK, Iceland is a true year round destination boasting the midnight sun in summer and the prospect of seeing the aurora borealis in winter. With four decades of tailoring holidays to Iceland, Discover the World can create an itinerary to suit you incorporating a range of excursions or experiences as referenced above. No matter what your preferred style of travel may be – free-spirited self-drives or expertly guided touring, benefit from their extensive first-hand knowledge and a genuine passion for all things Icelandic.
---
More information