It seems a strange question to start with: is Miami manmade? In the case of South Beach, the answer is a resounding "yes." But there's so much more to the story than that.
Here, let's talk about how Miami came to be and the sustainable initiatives which are aiming to turn the tide.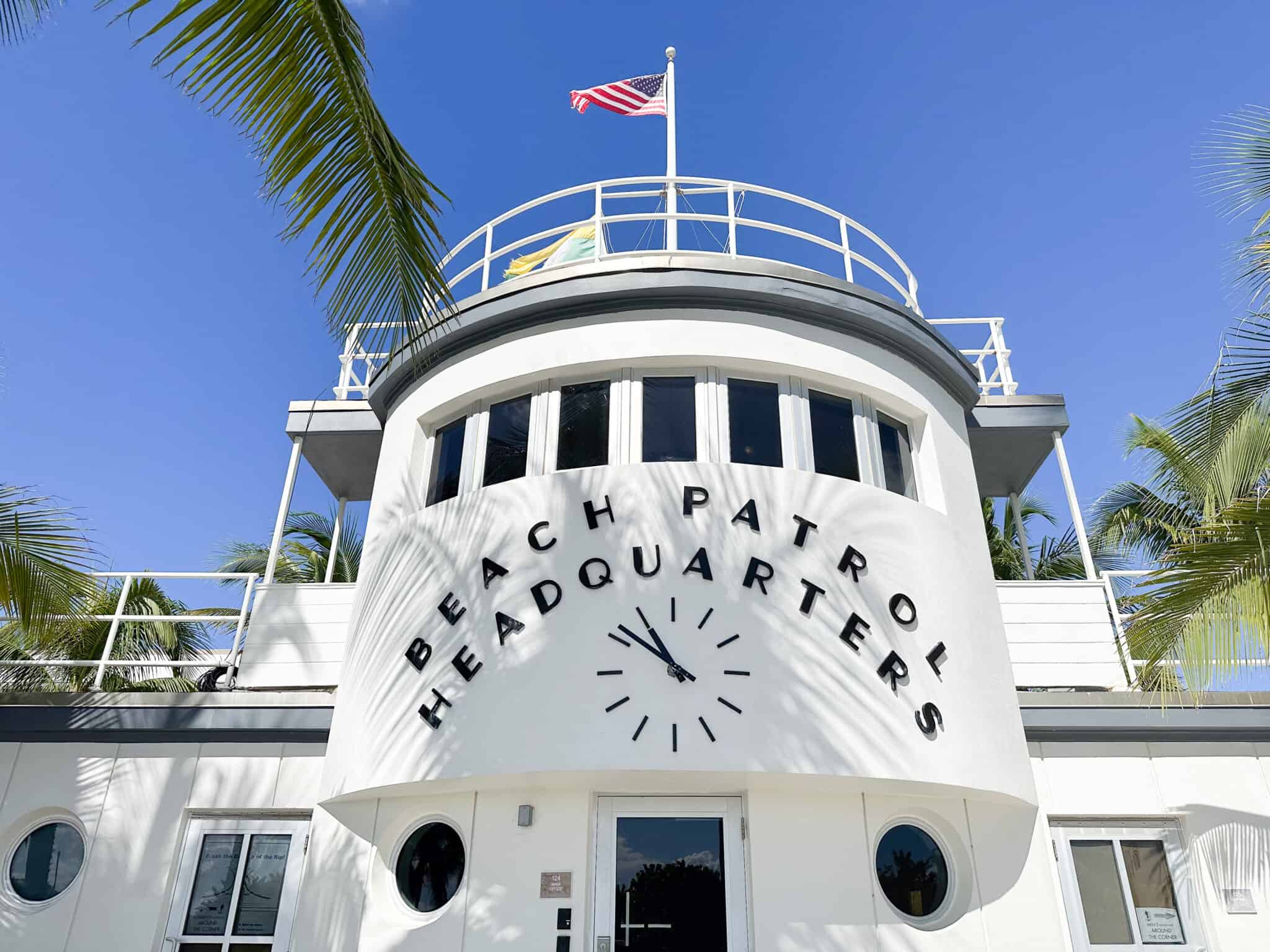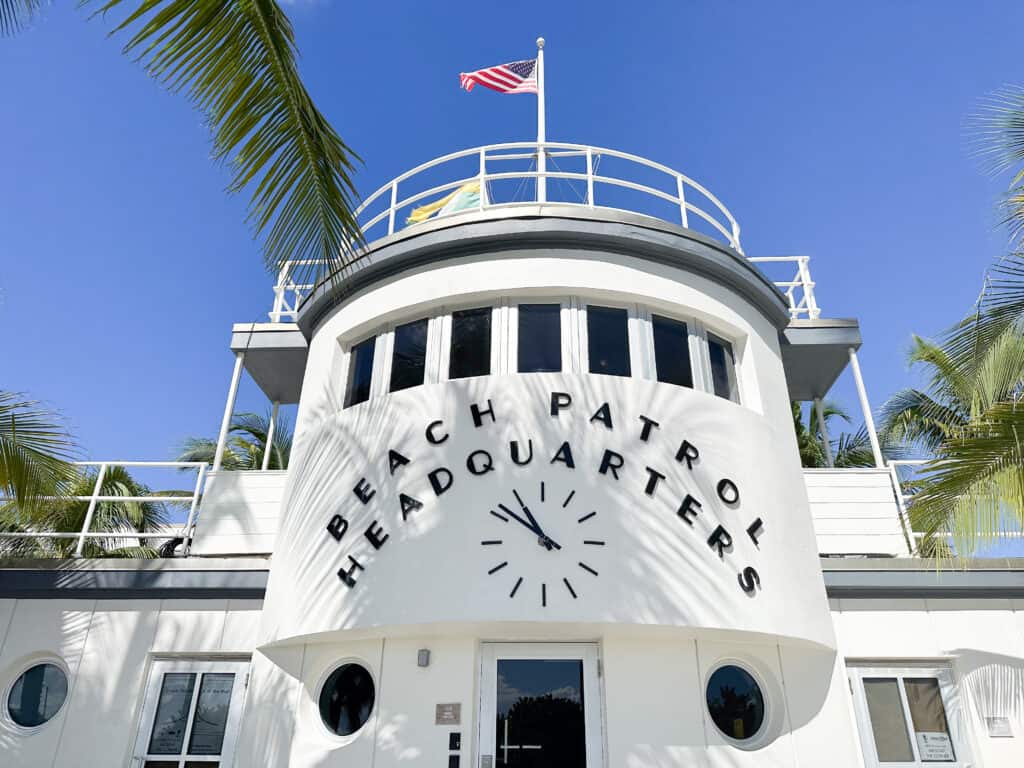 So, is Miami man made?
In the early 20th century, a man called Carl Fisher had a vision. He walked along the thick and reedy mangrove and imagined it gone. He shipped in sand, dug from further off shore, brought in financial backers, cleared vegetation and created a seaside resort out of thin air. Or thick mangrove, to be precise.
This Vegas-by-the-sea idea was a hit. Crowds poured into the sunshine state from the chillier north, aided and abetted by a new advertising campaign that simply showed the name Miami and the temperature gauge on the draughty New York and San Fran streets.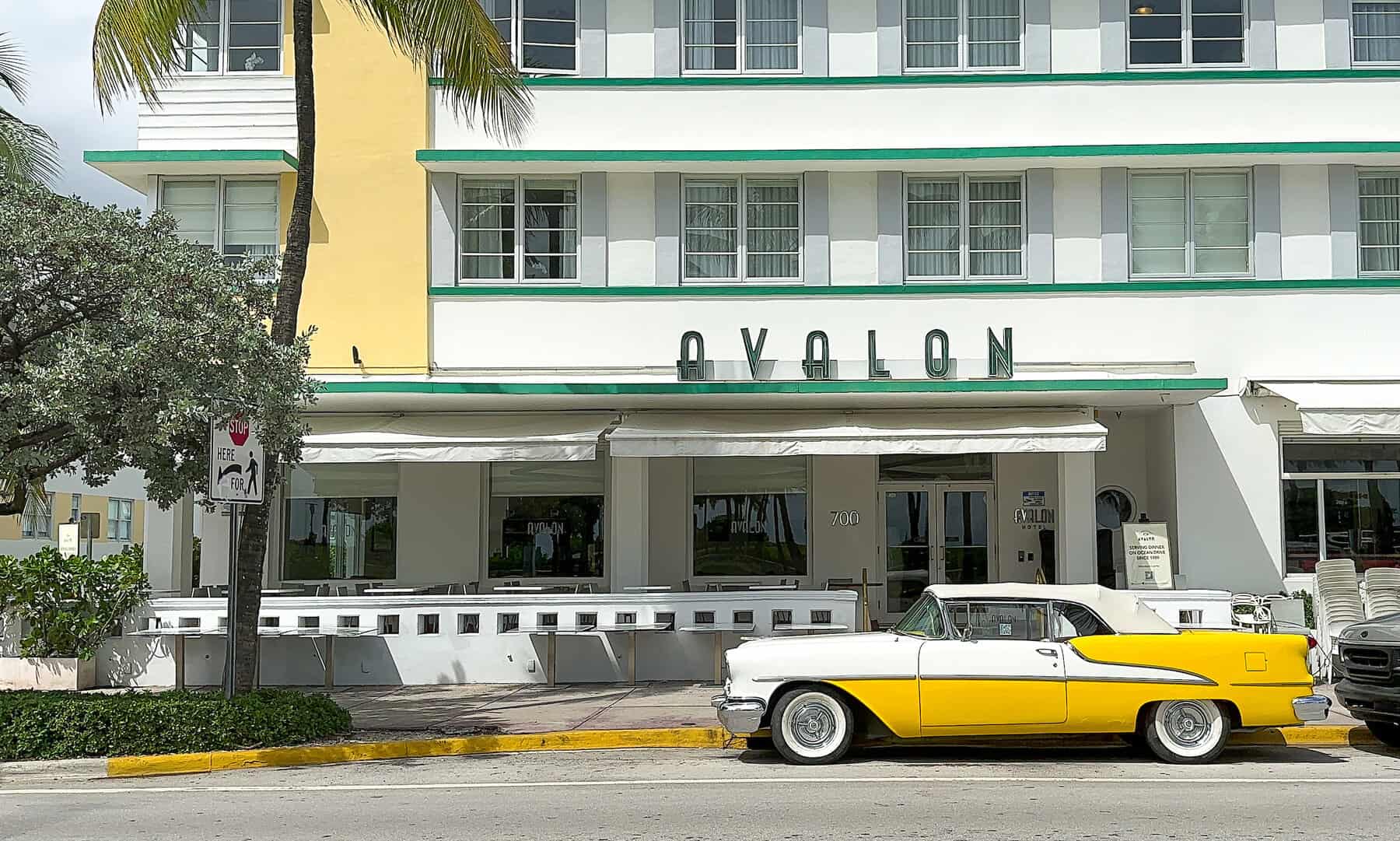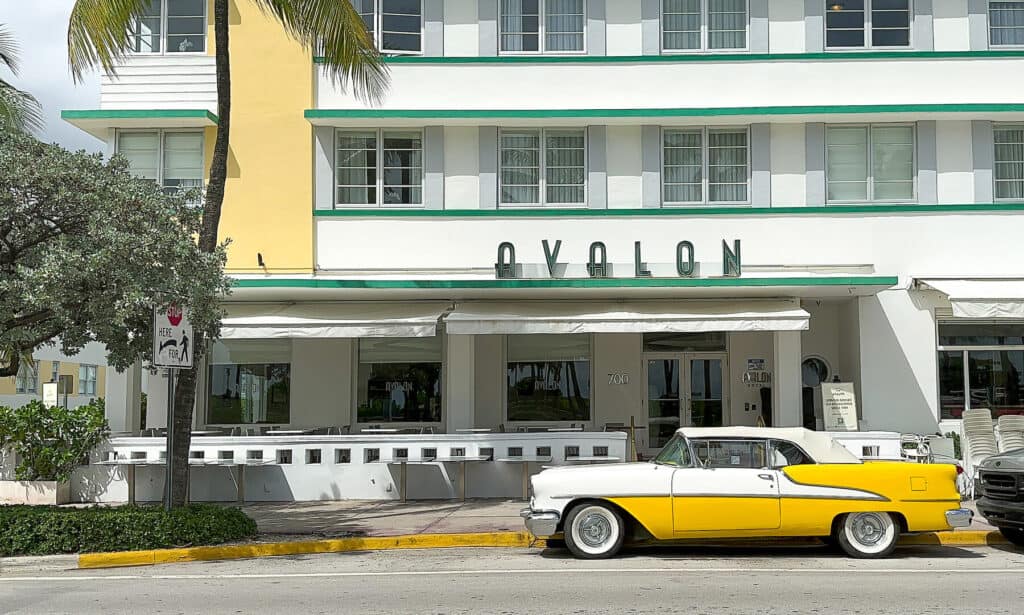 The Art Deco Boom
As it turned out, this boom coincided with the arrival of Art Deco and so, in addition to the visitors, Miami Beach built for itself the world's largest collection of Art Deco buildings, a pretty pastel low-rise sugar sweet treat for the eye.
Fast forward to today and in just over one hundred years, Miami has gone from mangrove swamp to glittering citadel, a hit with celebrities and sunseekers alike.
But, despite the rags to riches tales, there's no living happily after. Or at least not yet. Like the rest of the world, Miami now finds itself facing the threat of climate change. And with a sea level rise of one foot in one century already, it focuses the mind.
And so it was, I found myself within man-made Miami, learning about the raft of green initiatives that the city has in progress.
Green Initiatives in Miami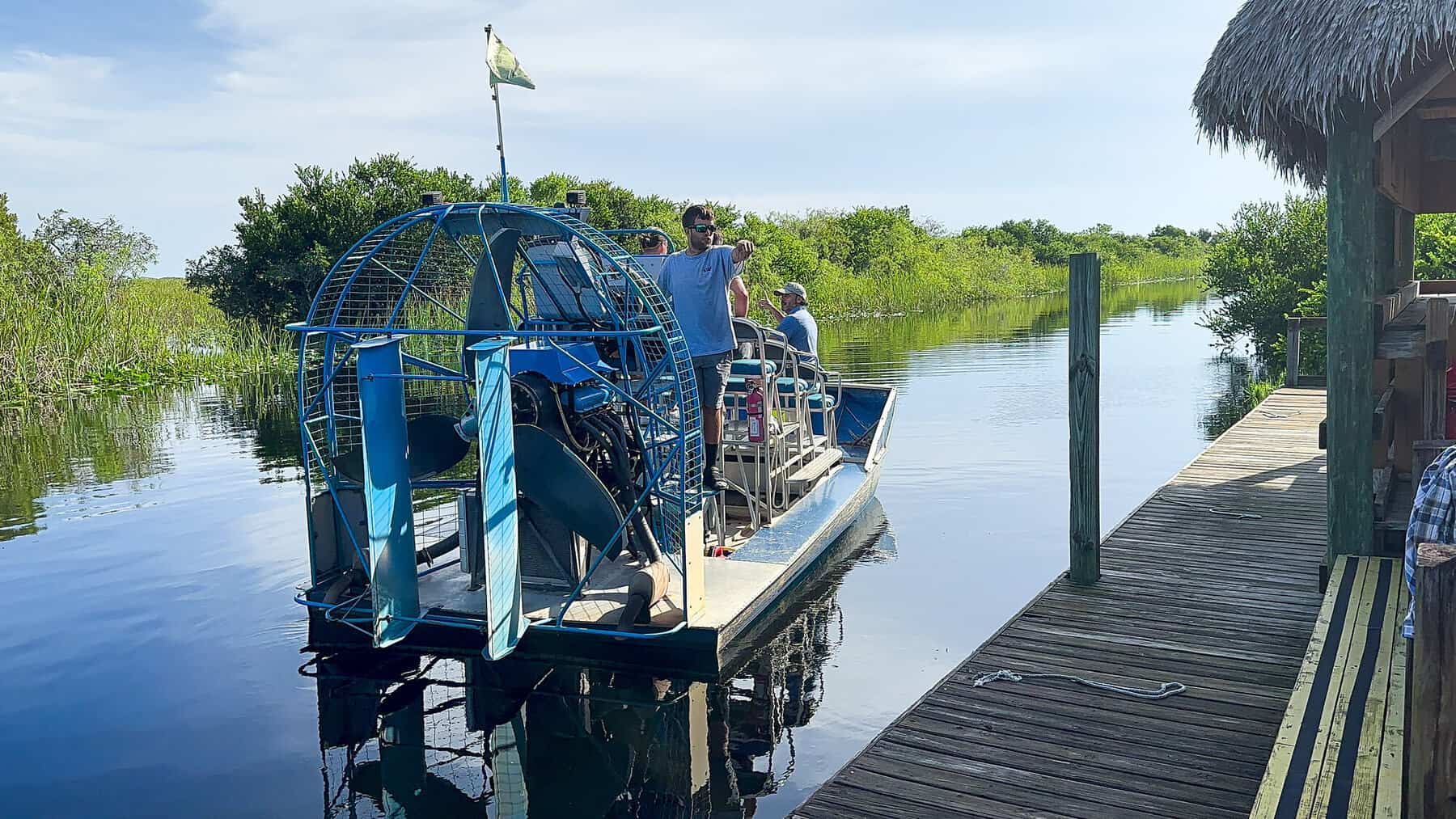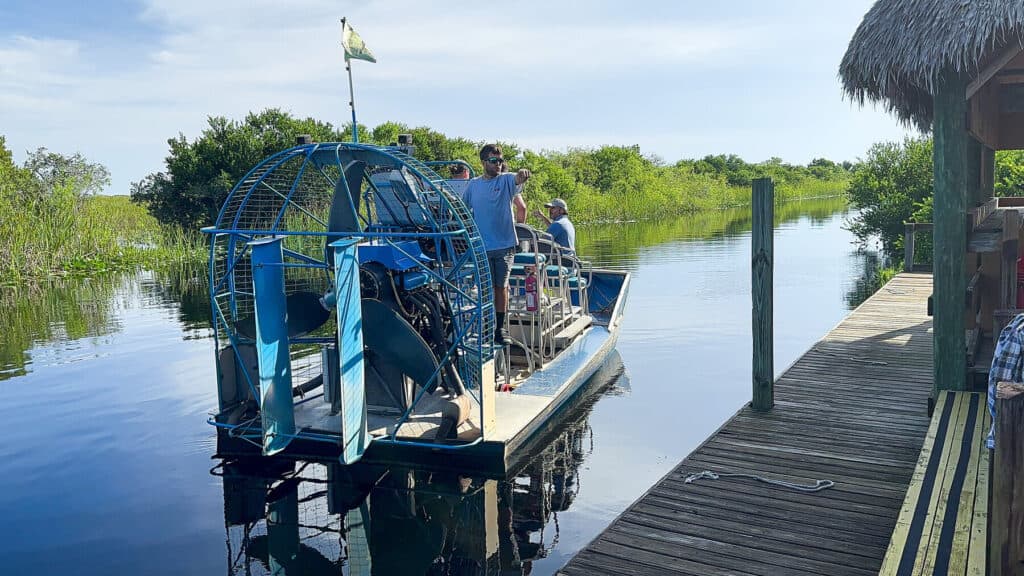 The Everglades
As the largest sub-tropical wilderness reserve on the north American continent, the Everglades cannot and should not be ignored. And while many tourist tours whiz out and back with a wham, bam, thank you mam approach, alligators included, the company Tigertails is trying something different.
The thick air is quiet but not yet silent. I stare at lotus petals starched against the soft ripples that surround. A dragonfly skims across the surface of the water, larger, brighter, bolder than at home.
Sea grass spreads across the horizon, a whisper in just the slightest breeze.
Connecting with the Miccosukee People
We are listening for the "symphony of the swamp," as one of our hosts, Robyn, calls it, a kind of meditative practice on a different kind of swamp tour.
The Miccosukee tribe still live in this part of the Everglades, with Houston, another host, taking us to one of their tree islands for a storytelling session.
In partnership with Love the Everglades, they want to talk to people about the impact of a man-made Miami.
Joel points us to a map at the starting point which shows us the outline of the Everglades today. Then, to a book that shows the outline just over, whatdya know, one hundred years ago.
The land mass has been artificially expanded. The Everglades diminished. The saltwater now flows backwards into the fresh, creating new problems.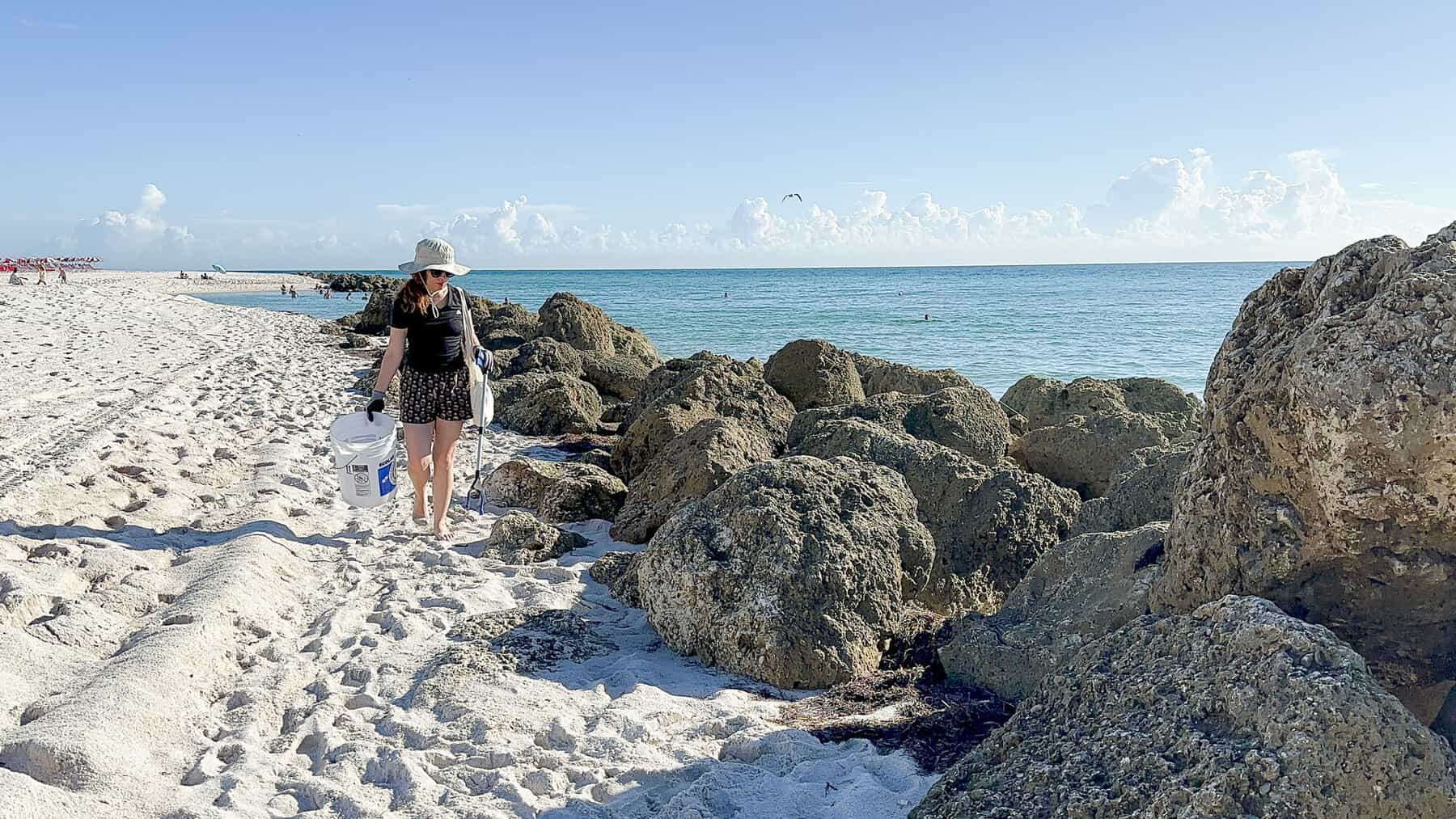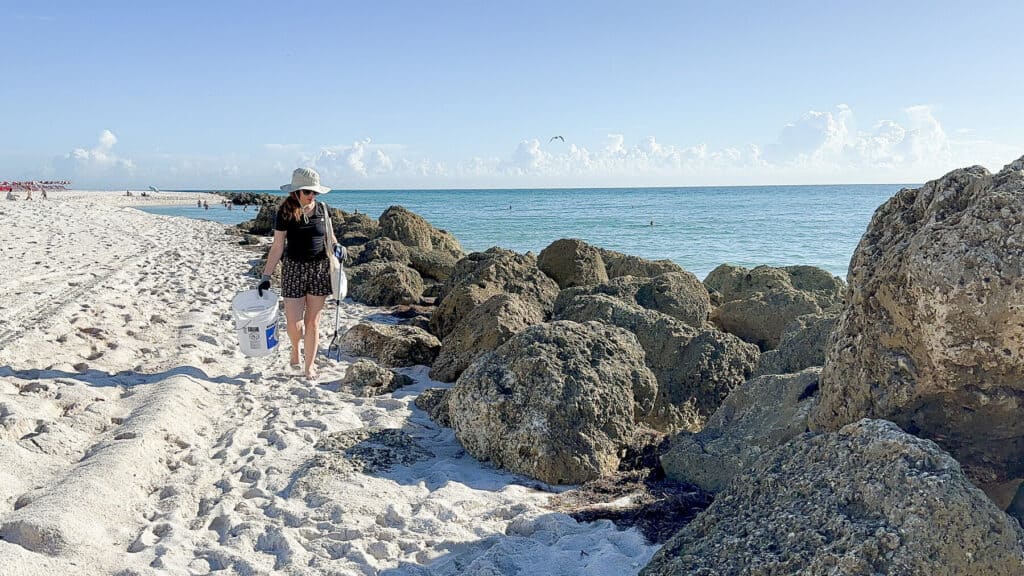 Miami Beach Resilience
Back on Miami Beach, we meet with representatives from the Resilience Team. They have spent 28 million dollars elevating the roads and the seafront defence. They've built larger pumps, brought in guidelines that mean that new buildings need to have crucial gas and electrical hardware above the ground floor and they encourage new businesses to build their floors from concrete, ready for the floods that will come.
And it's not all hard tech. They've replanted mangroves, created a floating dock for kayaking and are growing coral reefs offshore.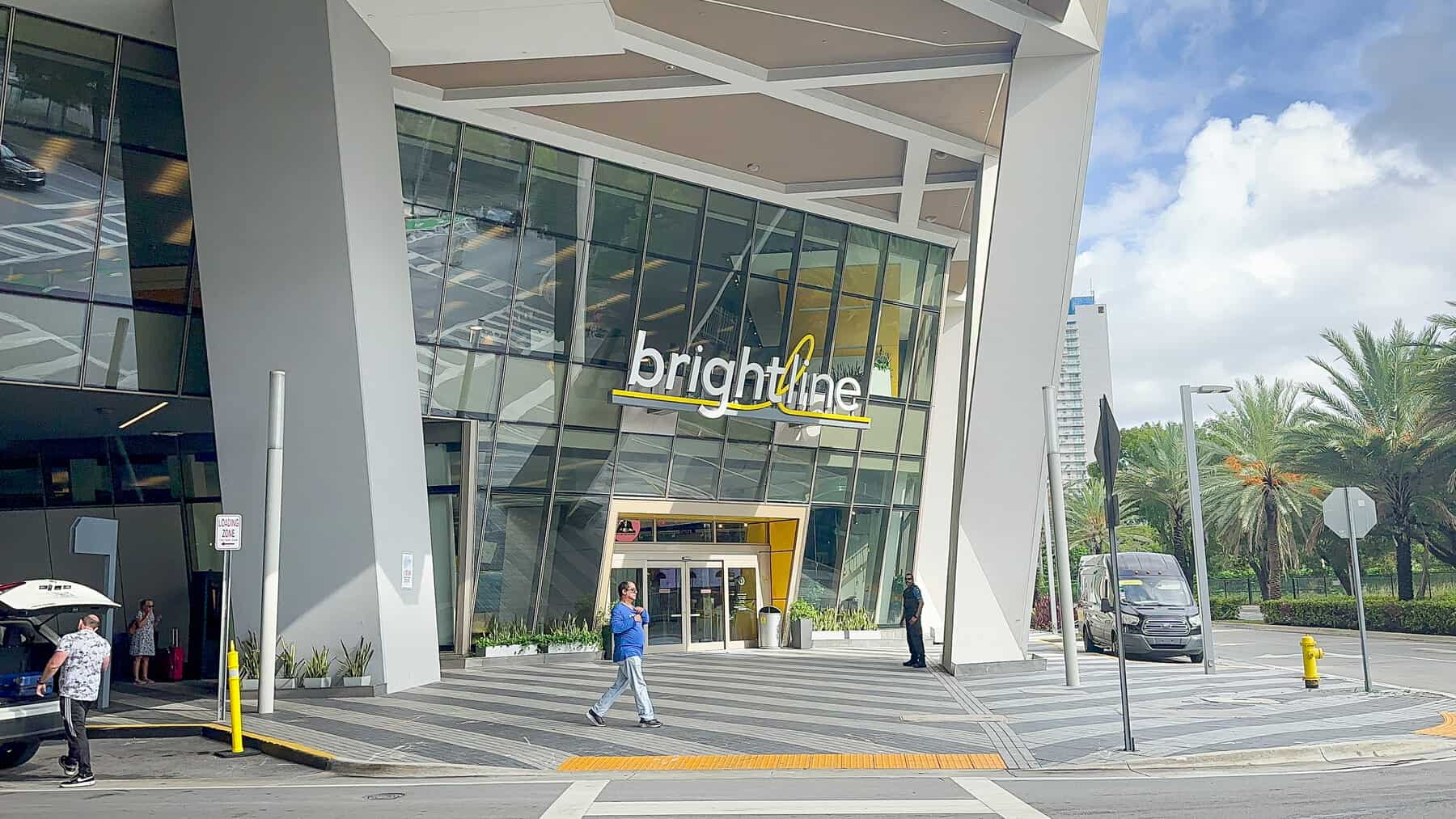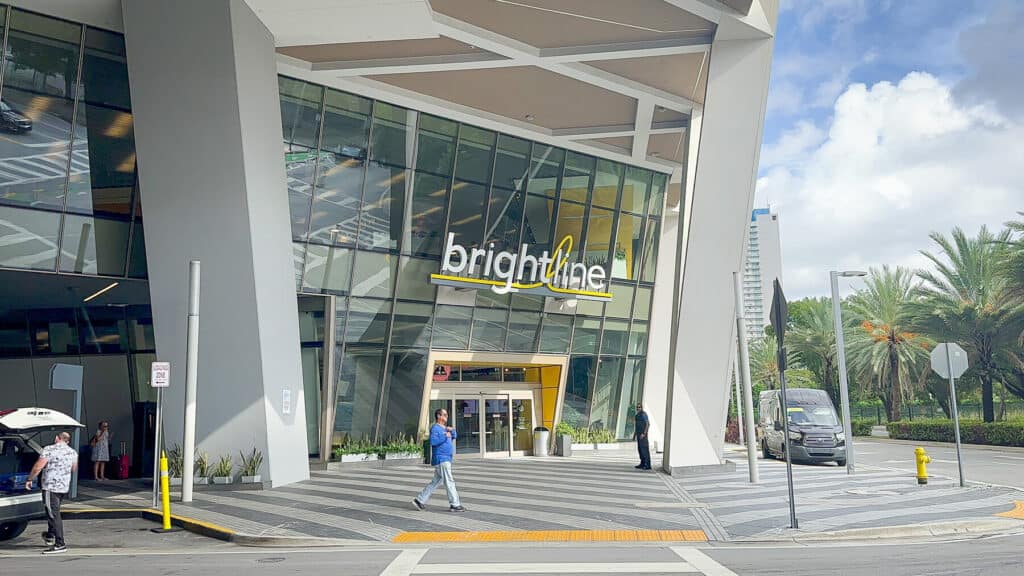 Greener Transport
Of course, there are other moves to make Miami greener in the more traditional way.
Long famed for its love affair with the automobile, America is starting to rekindle an interest in the railroad.
The biggest sign of this is the Brightline, a fast speed rail network operating in Florida and. Their latest addition is the route between Miami and Orlando, promising to whisk you there in only 3.5 hours. The atrium resembles Eurostar, only bigger yet calmer, with gleaming screens and signs.
Outside, Brightline connects to the Metro Mover and Metro Rail, as well as buses and Uber. And over on South Beach, a free blue trolley service runs up and down with quaint abandon.
Yet underneath one of these transport links is another green story.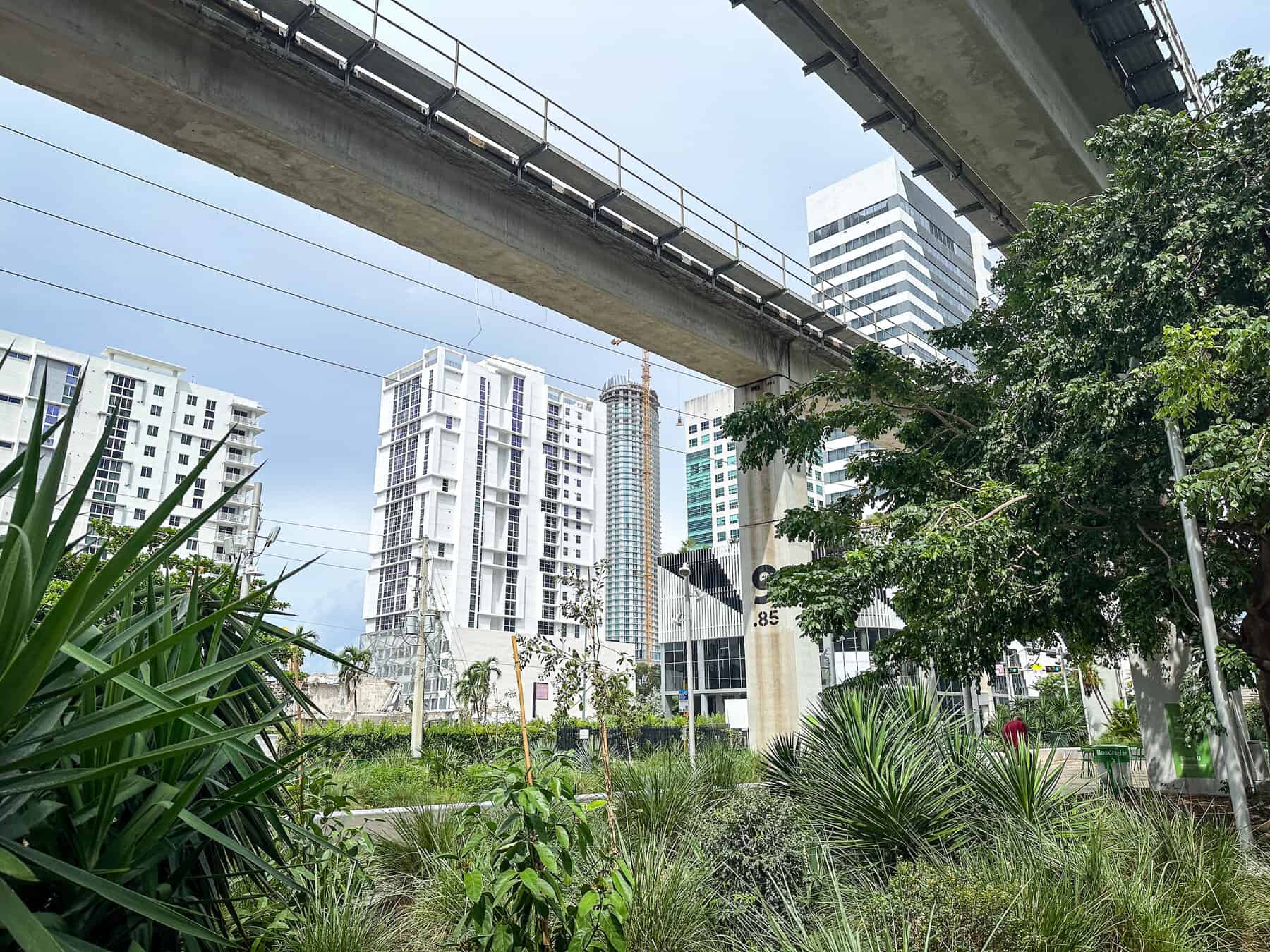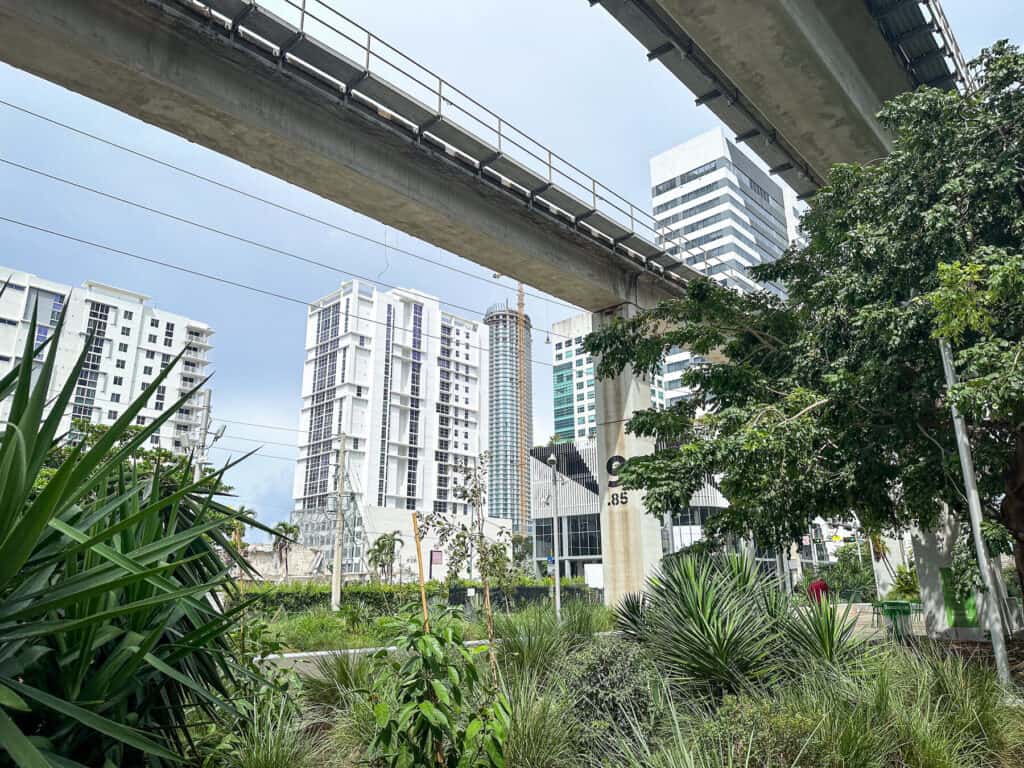 The Underline
The Miami Underline is an innovative and transformative project that is reshaping the city's urban landscape.
How so?
By turning forgotten spaces beneath the Metrorail into lush and leafy accessible parks and trails.
Spearheaded by urban designer and cyclist Meg Daly, the Underline aims to create 10 miles of linear park space, foster community connections and promote a healthier, more active lifestyle.
One of the standout features of the Underline is its commitment to public art.
Dotted along the trail are art installations, sculptures, and murals that change frequently. If you're wondering where to start, then try the "Brickell Backyard" section for murals by local and international artists.
Beyond the aesthetics, the Underline is a functional spot too. The trail accommodates a variety of activities, from cycling and jogging to yoga classes and community events.
We hear stories of weekend gatherings, fitness meet-ups, and even outdoor movie nights along this urban oasis.
I'm a little sheepish to admit it, but the whole thing is rather inspiring. The Miami Underline is more than just a park; it's a testament to the power of community-driven initiatives. And the power of hope.
Neighbourhoods
A key part of sustainability in cities comes down to character and neighbourhoods. And on this score, Miami steams ahead.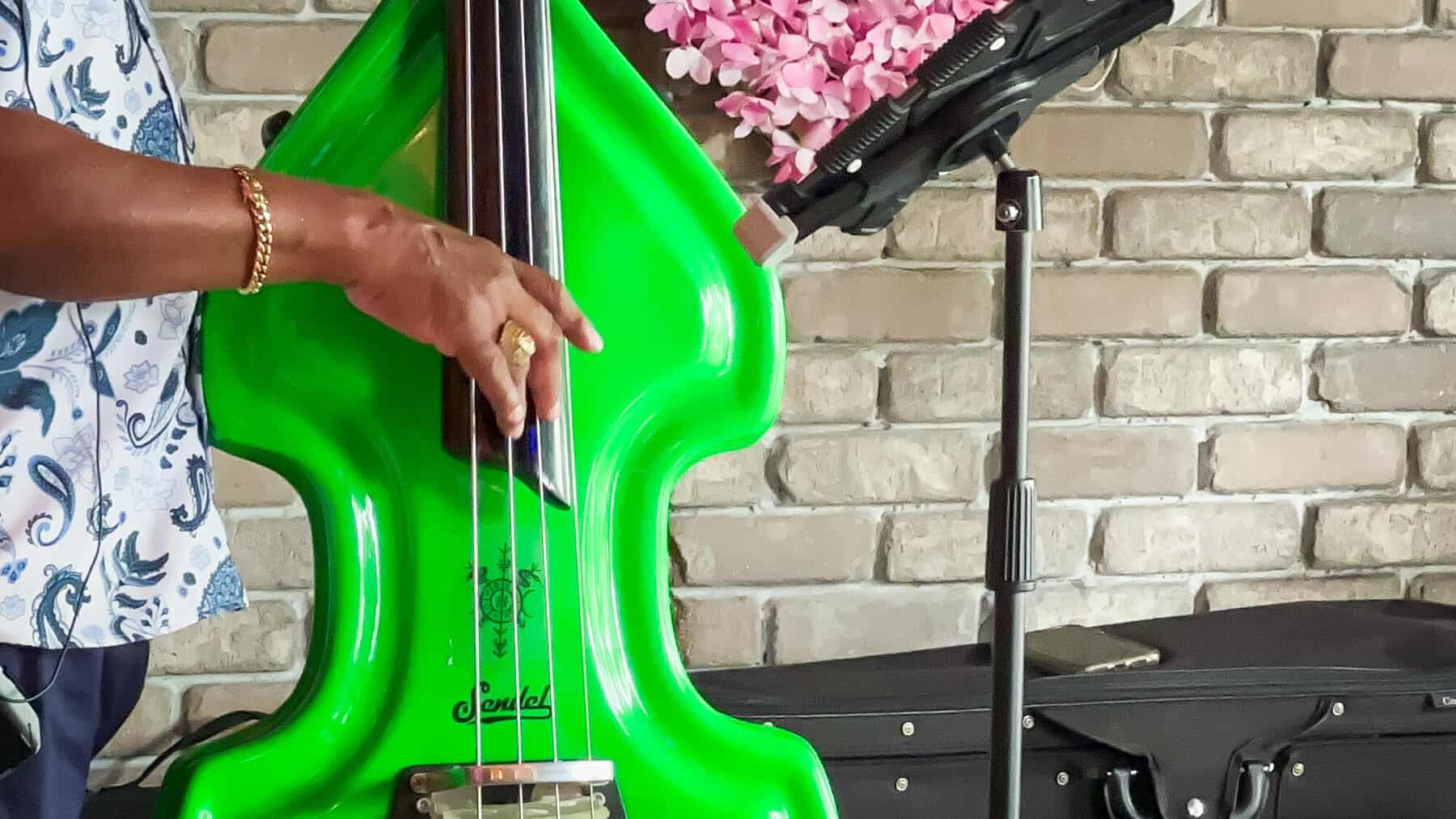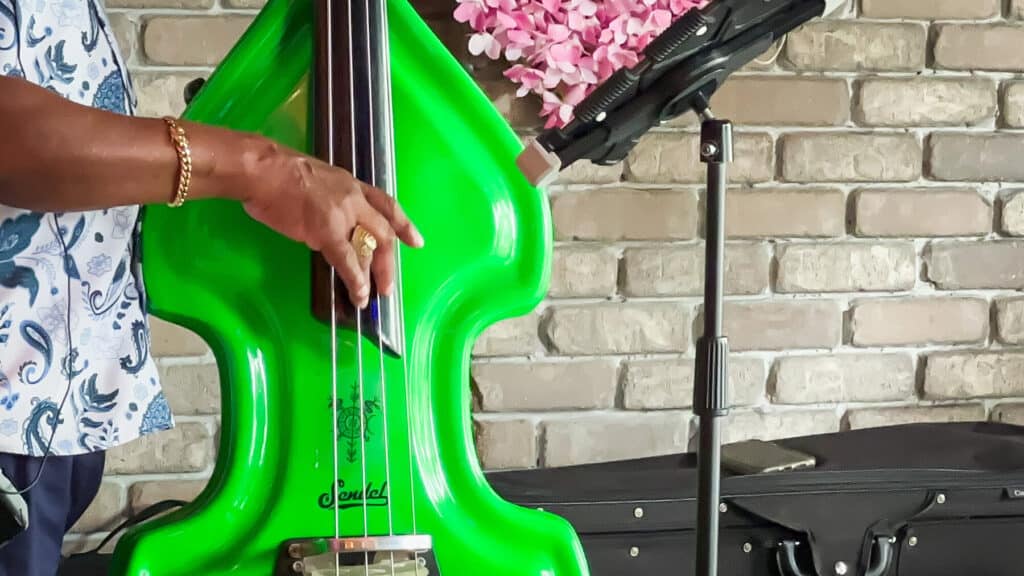 Little Havana
Right in the heart of Miami, Little Havana pulses with the rhythm of Cuban heritage. This lively district, also known as "Calle Ocho," is a kaleidoscope of colours, flavours, and traditions built on the Cuban-American experience.
And it's great to take a food tour.
We meet Ariel (not the mermaid) outside Domino Park, itself an institution as seasoned players engage in matches beneath the shade of swaying palm trees.
Ariel leads us past colourful murals of Gloria Estefan, stopping for strong coffee from ventanitas and popping into the oldest cigar shop in Miami to watch the handmade procedure in action.
While other nationalities have now moved into the area, there's a hint of the American dream in the bakery that serves fresh, hot pastellitos. More than a hint, in fact, it's painted on the side of the store.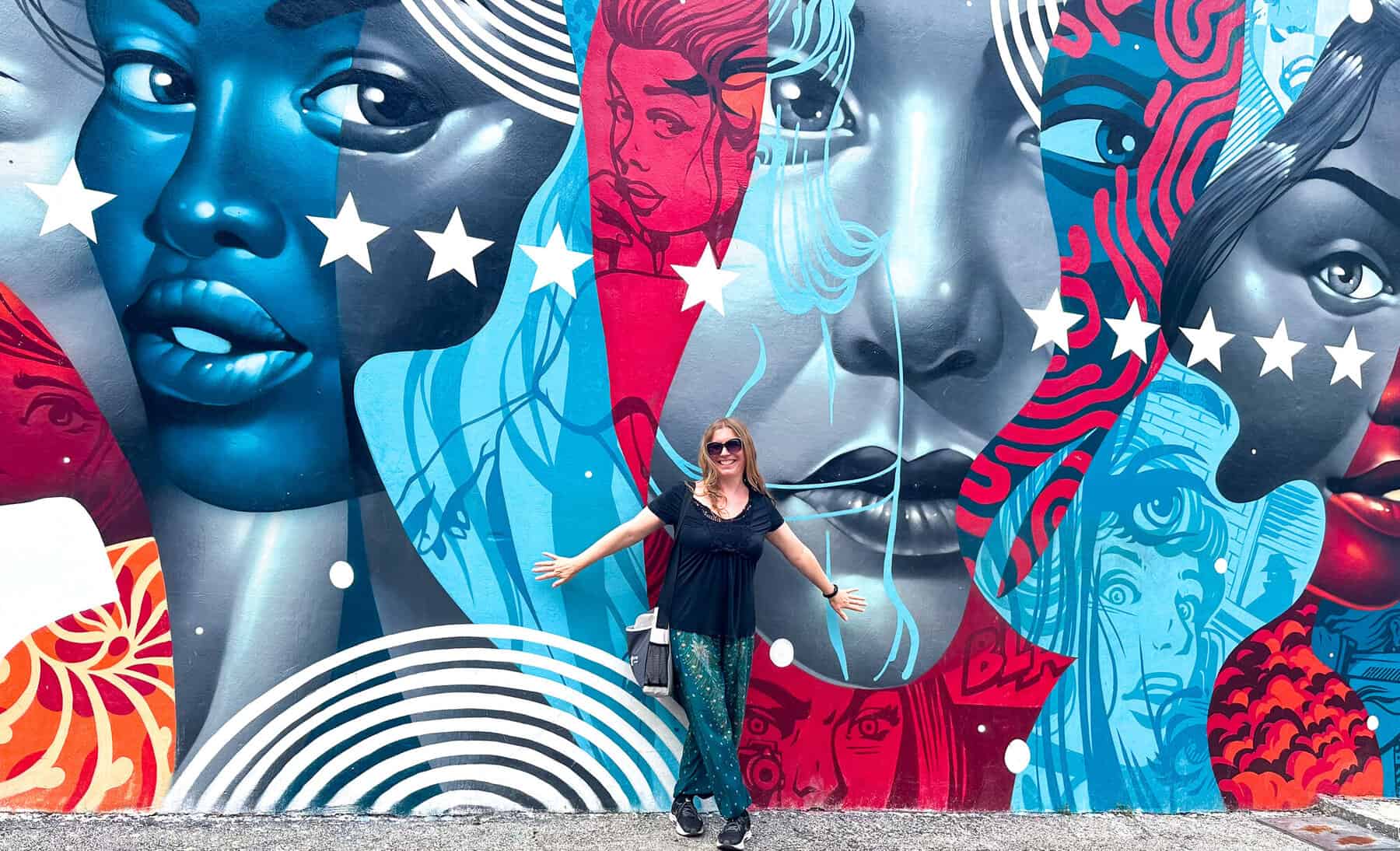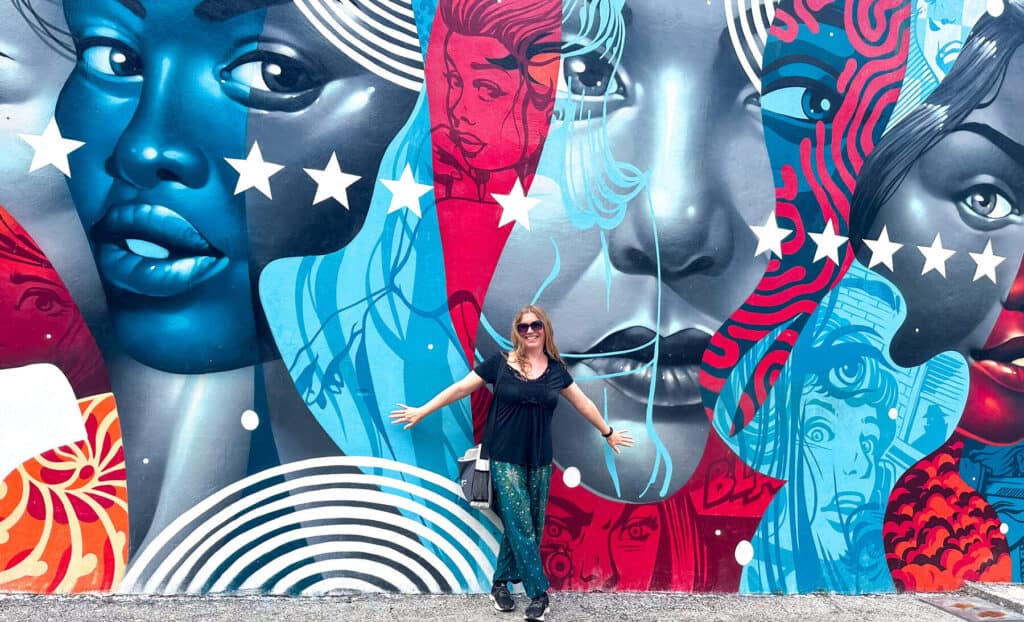 Wynwood
Once an industrial area, Wynwood has transformed into a lively neighbourhood known for its street art and contemporary galleries.
The Wynwood Walls, an outdoor museum with murals by renowned artists like Shepard Fairey and Obey, serves as the neighbourhood's artistic nucleus. You can even have a go at spray painting the walls yourself. 
The district also hosts the Wynwood Arts District Second Saturday Art Walk, where galleries open their doors to showcase cutting-edge works and foster a sense of community.
Craft breweries, like the Wynwood Brewing Company, have also popped up and an afternoon walking around Wynwood is like breezing through an open-air museum.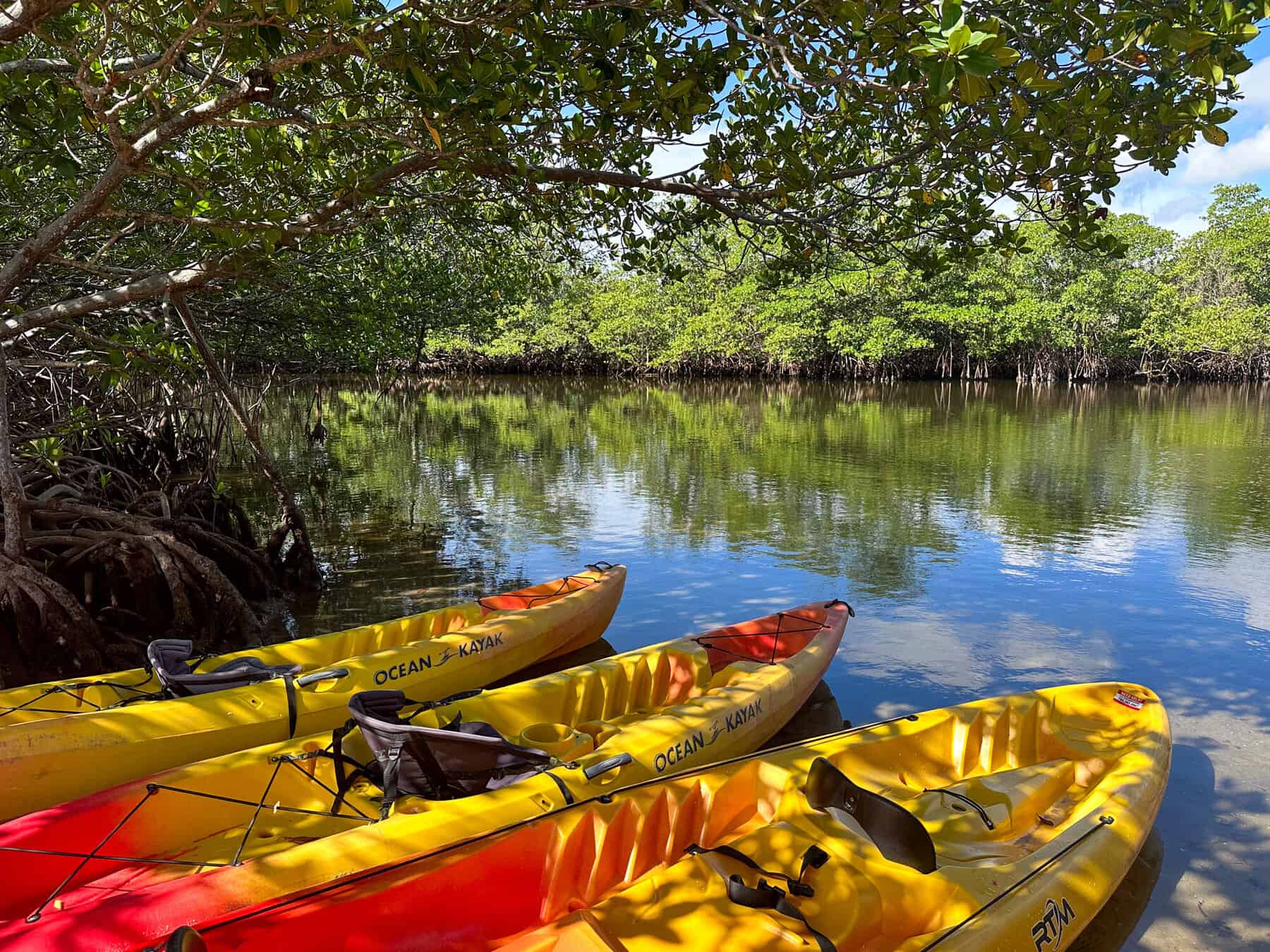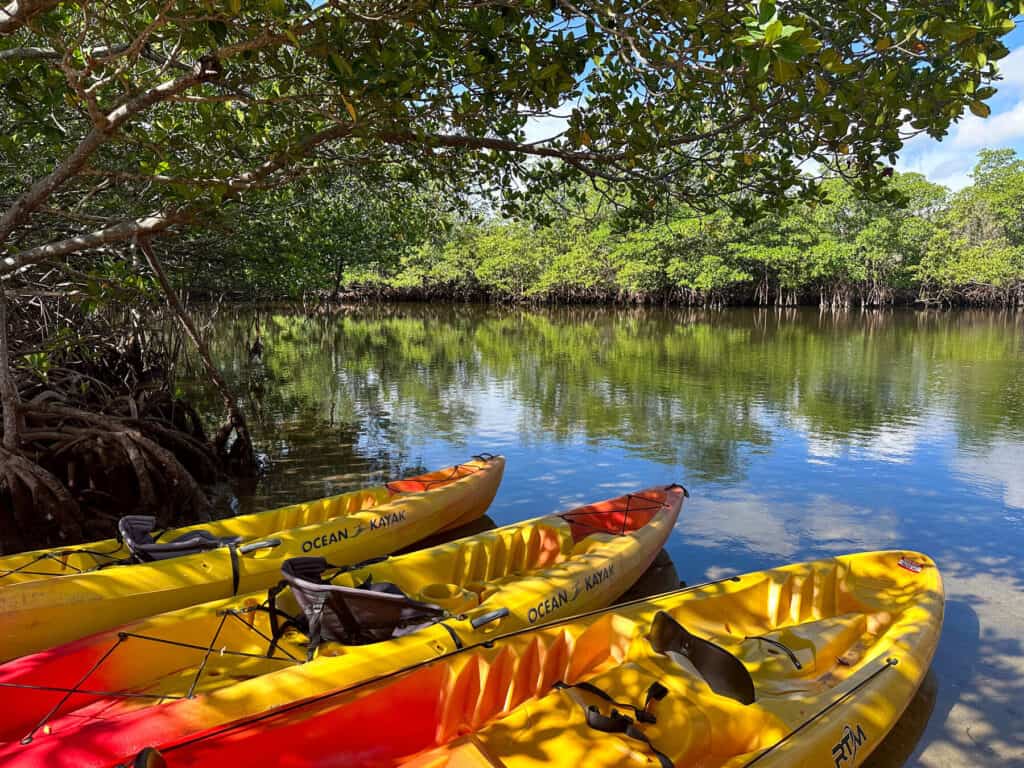 Oleta park
Right on the shores of Biscayne Bay, Oleta River State Park is a surprise oasis in the heart of Miami. As Florida's largest urban park, Oleta spans over 1,000 acres, offering a mix of nature, lazy Sunday barbecues and kayaking.
The park's hallmark is its miles of scenic waterways, inviting kayakers and paddleboarders to explore the mangrove-lined estuaries. The mile-long sandy beach helps, too, where sunbathers can unwind and swimmers can refresh in the bay's gentle waters.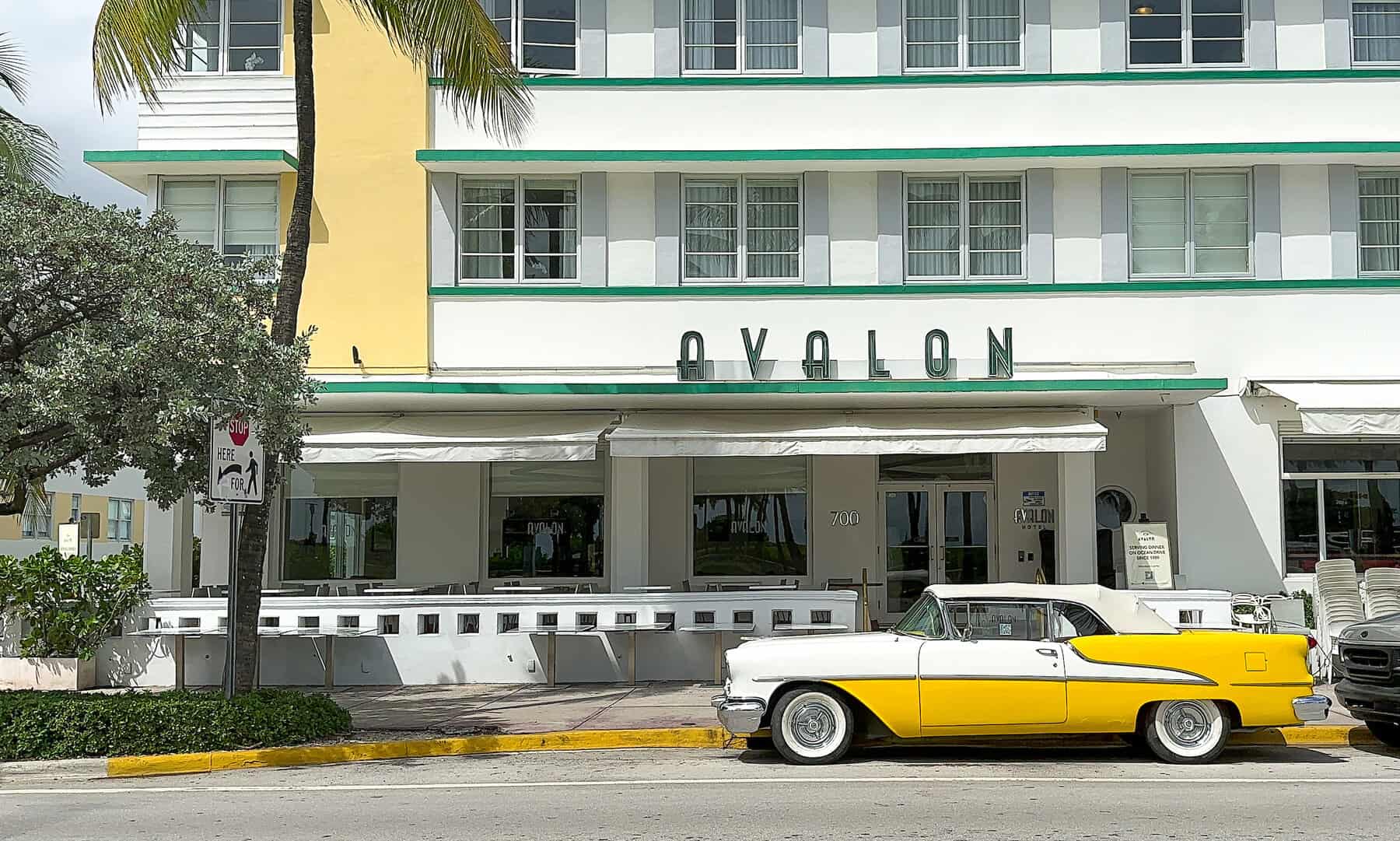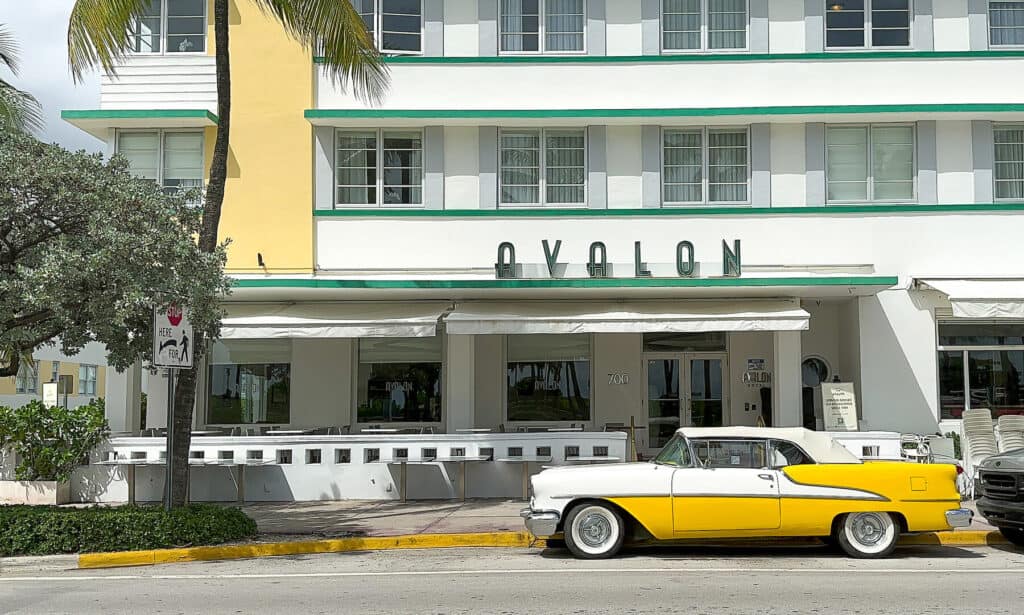 The Art Deco District
Stretching along the famous Ocean Drive, this area of South Beach is home to the largest collection of Art Deco buildings in the world. It's hard, if not impossible, to visit without sensing some of that 1920s and 1930s glamour.
The pastel-hued facades draw inspiration from the prevailing optimism of the time and the overall effect is a visually stunning and cohesive streetscape.
Prominent landmarks, such as the Breakwater Hotel, showcase the district's preservation efforts, and Casa Casuarina, where Versace was brutally killed, adds a sense of the unthinkable to this otherwise good time destination.
Thinking about Manmade Miami
And it's surely the Art Deco district on South Beach that causes the most thought provocation. For while residents naturally long to save their city, it's difficult for outsiders to feel the same in the face of the problems in the Everglades and elsewhere thanks to this manmade Miami.
But the striking nature of the Art Deco district brings outsiders in. It feels as though it belongs to the world.
"How long do you think you can hold back the flood?" I asked one of Miami's resilience officers.
She gave me facts and figures but it was this sentence which stood out.
"Well, it's been all these years and they're still trying to save Venice."
And then also this quote, which I heard on the Everglades.
"It's better to try to do something than to sit back and do nothing at all."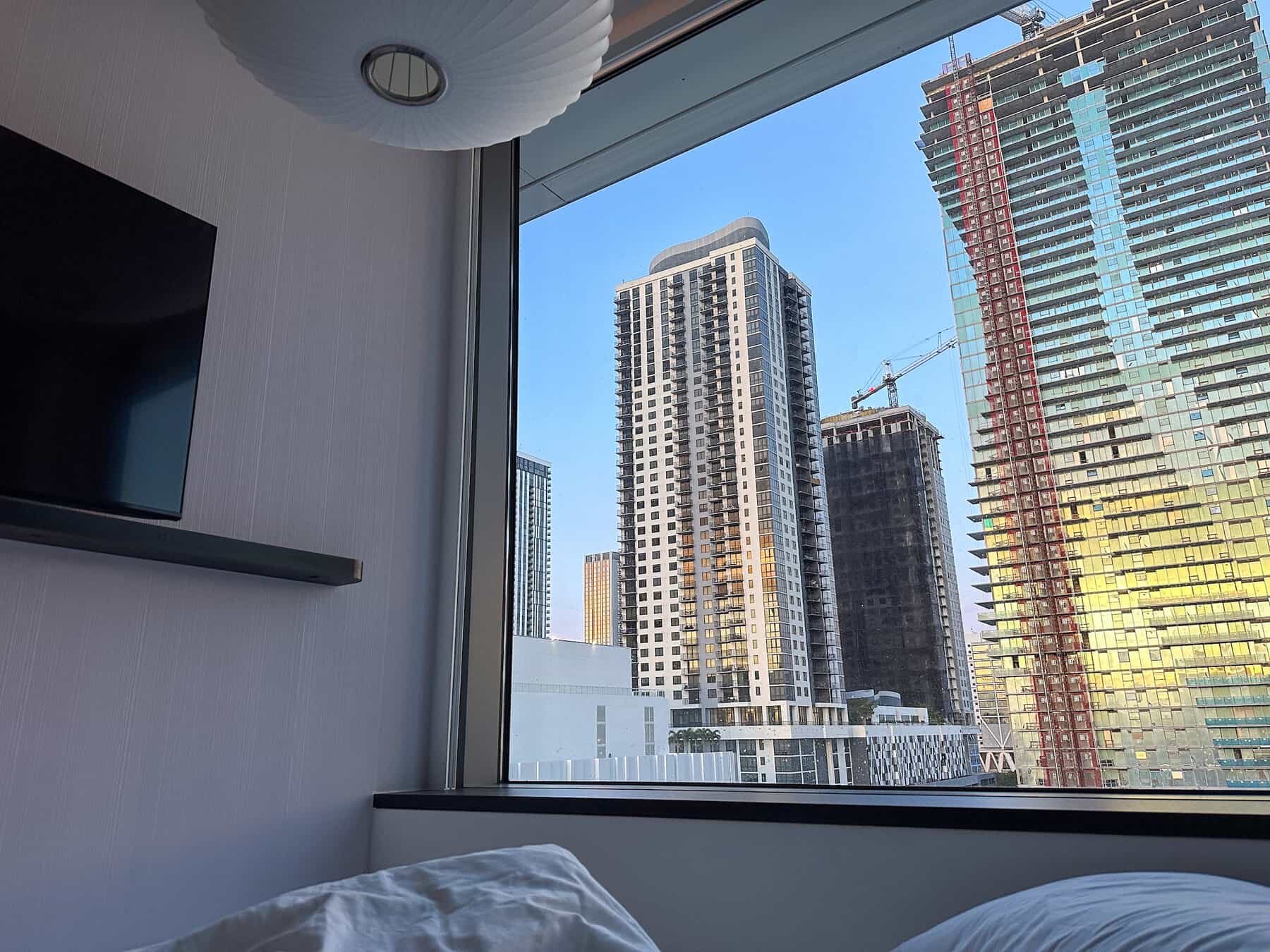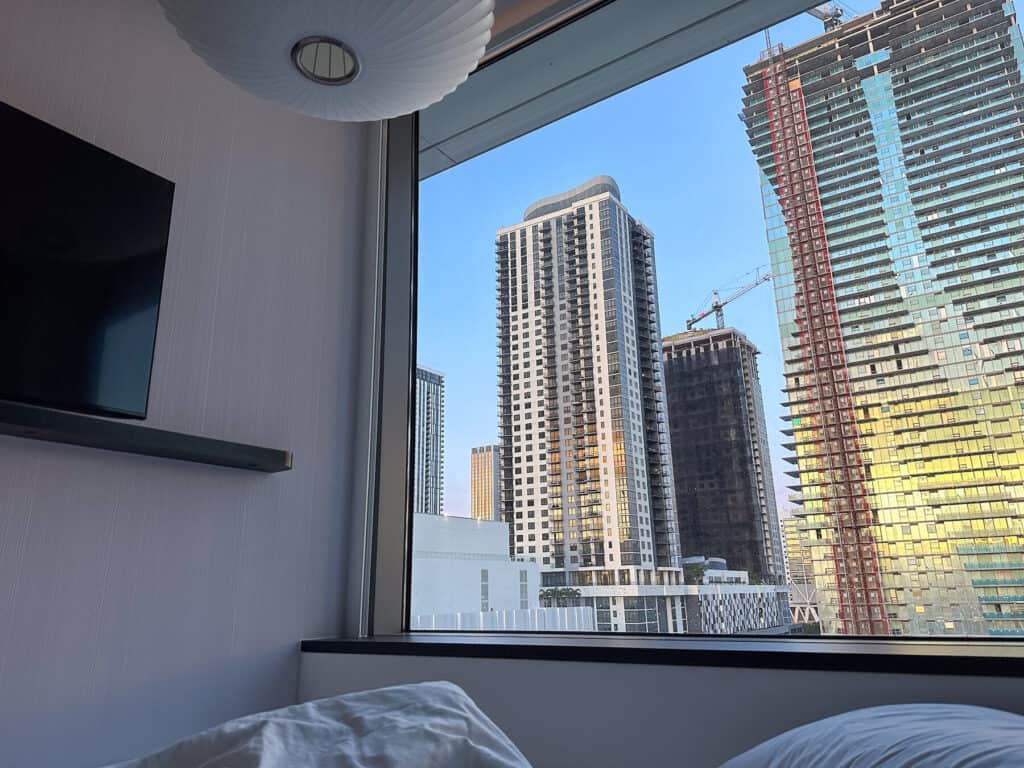 Where to stay in Miami
One of the easiest ways to have a greener trip is to choose a sustainably minded place to stay. Things to look out for include family run properties with recycling facilities and a responsible travel philosophy.
In Miami, look out for:
Palms Hotel & Spa – This mid beach property redefines luxury with a sustainable touch. Set against a lush backdrop of gardens and oceanfront, this eco-friendly retreat has a firm commitment to environmental responsibility. The Aveda spa offers holistic wellness, while Essensia, the hotel's farm-to-table restaurant, serves organic, locally sourced cuisine. As well as standard recycling and beach clean-up programmes, they even have toilets with a sink on top, so that water is reused every time you flush. 
The Betsy – This family run boutique hotel lives on the quiet end of South Beach, a blend of colonial architecture and more modern comfort. What sets The Betsy apart is its commitment to the arts: hosting live jazz performances, an artist-in-residence program, and a robust cultural agenda. The rooftop deck offers ocean views, while its philanthropic endeavours, including support for local artists and literary programs, showcase a commitment to community engagement. 
Citizen M – This downtown Miami property belongs to the chain of hotels with a modern and streamlined approach to hospitality. Rooms are pod like and you check in yourself but the downstairs area is ripe for remote working. A rooftop pool and bar gives a great view of Miami's Freedom Tower and the sparkling skyscrapers at night.
Ninety percent of the electricity they use comes from renewable energy. And instead of plastic bottles, they have refillable stations by the bar.
Events in Miami
Encouragingly, the Miami CVB has a firm eye on sustainability.
We toured their recycling and food waste management facilities, along with their open air garden space. The fins on the side of the building are designed to keep the inside cool yet still allow in lots of natural light to further reduce energy consumption. They reuse carpets, have installed refillable water stations to replace plastic bottles and even have their own organic garden.
Where to eat in Miami
Again, family run restaurants tend to have a more sustainable approach and community ties and it's always good to embrace farm to table properties.
Here are some recommendations from my recent trip to Miami:
Pura Vida – Pura Vida brings a refreshing and health-conscious culinary experience to Miami. With multiple locations across the city, the menu includes acai bowls, salads, and fresh juices served in a laid-back atmosphere. Great for those with dietary restrictions.
Hoja Taqueria – This local favourite is all about cocktails and handmade corn tortillas, made with corn masa sourced from family-owned farms in Oaxaca. 
27 Restaurant & Bar – This restaurant's farm-to-table cuisine is a fusion of Miami's diverse cultural influences, celebrating flavours from the Caribbean, South America, and Jewish-Israeli traditions. 
Amara at Paraiso – In 2006, Michael Schwartz pioneered the contemporary era of Miami's farm-to-table movement, a milestone that garnered him a James Beard Award in 2010. Amara at Paraiso opened in 2017 as an elegant indoor-outdoor dining spot dubbed a "love letter to Miami." Based in Edgewater, just north of Downtown Miami, the restaurant has the added bonus of panoramic views of Biscayne Bay. 
Love Life Café – This popular cafe focuses on plant-based offerings and a commitment to wellness. The cafe embraces a wholesome menu, serving nutrient-packed dishes and refreshing drinks like black lemonade. The sushi pizza is like nothing else.
Stiltsville Fish Bar – A great spot in the area that locals love: south of fifth. Combine surf and turf with lemongrass fries in a beach chill kind of atmosphere.
Disclosure: Abigail King travelled to Miami on this last occasion as a guest of Miami. However, she always keeps the right to write whatever she likes otherwise what's the point? She has also visited the city several times independently.
---
About the author
Abigail King is an award-winning author, journalist and broadcaster. She is the founder of Inside the Travel Lab, described by National Geographic Traveler as "essential reading" and Lonely Planet as "one of the best in the world."
She is also Head of Digital Content & Strategy at Bradt.