Written by Bradt Travel Guides
From the wildlife of the Pantanal to the rolling fields of the campo, and from vast plains of the Chaco to the craft towns of the Circuito de Oro, Paraguay is a place of great contrasts. Here are five reasons why you should consider a trip to this oft-overlooked destination.
Marvel at age-old Jesuit-Guaraní ruins
Trinidad is arguably the most evocative of Paraguay's Jesuit sites © Matyas Rehak, Shutterstock
Often called 'The Lost Paradise' or 'The Forgotten Arcadia', the famous Misiones department – the mission territory of the Jesuit Reductions – is arguably Paraguay's greatest attraction. There are four missions of note in Misiones: San Ignacio, the first of the Reductions, founded in 1609; Santa María de Fe, home to arguably the best museum of any of the Reductions (including those in Argentina and Brazil); Santa Rosa with its exquisite little Loreto chapel; and Santiago, with its many statues of Christ's passion and Resurrection. Most important of all are the wonderfully isolated ruins on Trinidad in neighbouring Itapúa, arguably the most evocative of the Jesuit-Guaraní sites due to its wonderful surviving stone carvings, while the nearby hilltop ruins of Jesús have romantically enticing views
Discover colourful craft towns on the Circuito de Oro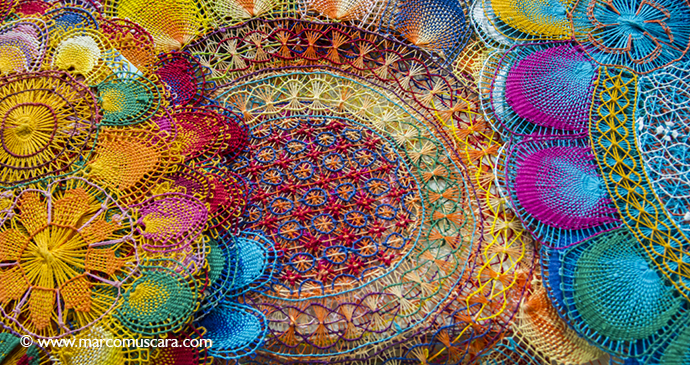 Itauguá is famed for its ñanduti lacework © Marco Muscarà
Paraguay is a country renowned for its crafts, and the famous Circuito de Oro, or Golden Circuit, is an excellent way in which to see the very best. Making its way through a collection of small towns just an hour outside Asuncion, this circuit takes you from workshop to workshop, seeing the likes of the production of harps in Luque, pottery making in Areguá, the sculpture of wooden saints in Capiatá, or ñandutí lacework in Itauguá.
Adventure through one of the world's last great wildernesses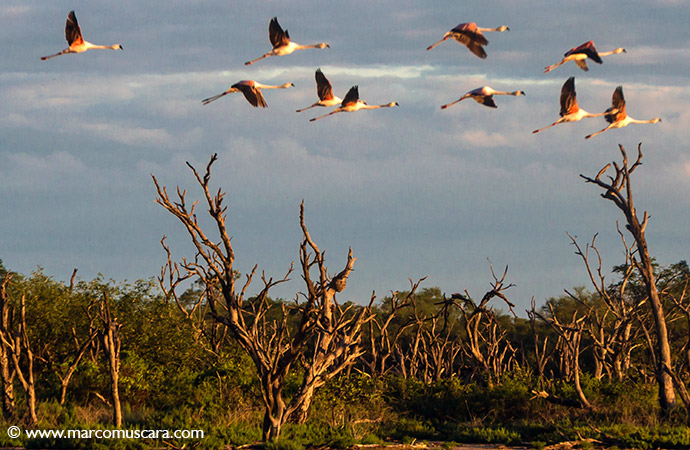 The Chaco is renowned as one of the world's last great wildernesses © Marco Muscarà
If you like your travel to be an adventure in remote regions, you might be interested in going to the Chaco. Often referred to as the Green Inferno, it is a sort of desert, though that may puzzle the visitor who begins to drive through and sees green vegetation and pools of water everywhere. Occupying a vast 300,000km2, it accounts for 61% of Paraguay's territory, but only includes 3% of its population. The scenery is scrubland and totally flat (except for the Cerro León mountain in the north) and is used for cattle grazing, divided into huge estancias. As you drive through this vast, tropical plain, you might just feel like you're the last human on Earth.
Experiencing true campo life at a rustic estancia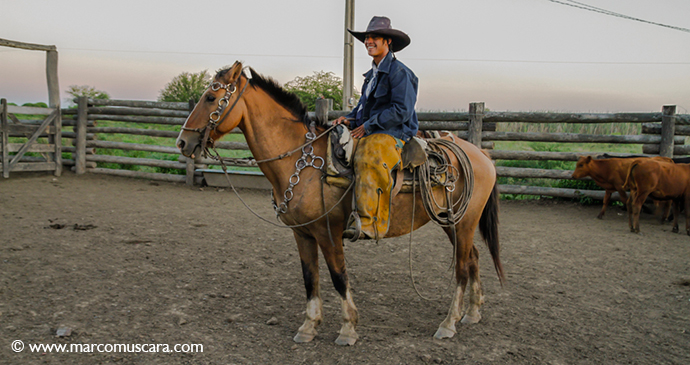 Ride with a traditional gaucho during a stay on a rural estancia © Marco Muscarà
It is worthwhile to try to build in one full day at an estancia (country estate). Typically located deep in the countryside, they are lovely well-furnished houses, with excellent local food and a self-sufficient, back-to-nature outlook on life. During your stay, you will have access to a variety of activities, which typically include observation of farming processes such as planting, harvesting or seeing cows milked; swimming in a pool or a stream; other sports such as football, volleyball or table tennis; riding or going for a ride in a sulky or horse cart; boating or fishing; lounging in a hammock; walking or bicycling. For those who want the real Paraguayan experience, a stay in an estancia is a must.
Unforgettable adventure trips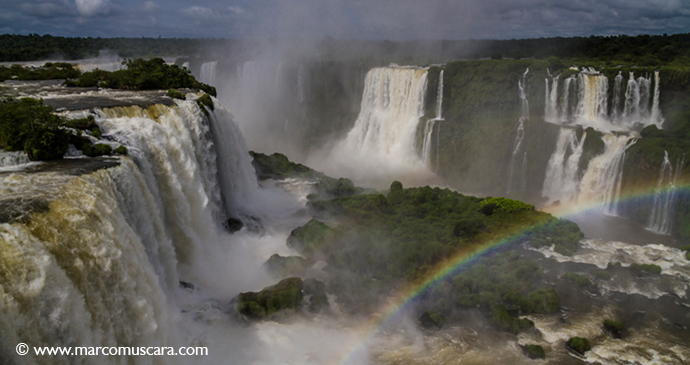 Iguazú Falls is easily accessible from Paraguay © Marco Muscarà
Thanks to its landlocked location, Paraguay also offers visitors the chance to hop across its borders to discover some of South America's most breathtaking attractions. The first of these is the dramatic Iguazú Falls, an undoubted natural wonder of the world that's just a short drive from Ciudad del Este at the pinnacle of the Three Frontiers, where Paraguay, Argentina and Brazil meet. Given the sheer size, power and variety of these falls, few visitors to Paraguay want to go home without seeing them.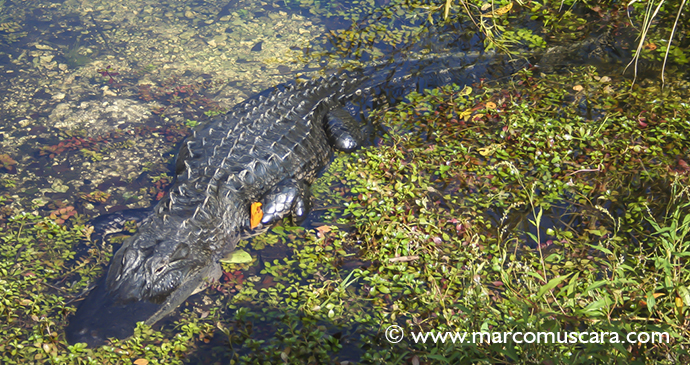 Caimans are common in the swampy ground of the Pantanal © Marco Muscarà
Another of the continent's greatest natural wonders is also accessible from Paraguay: the remote but wildlife-rich wetlands of the Pantanal. Although a challenging destination in its own right, this off-the-beaten-track natural paradise undoubtedly rewards visitors who make the effort, home to the largest faunal concentration in the Americas: an estimated 650 species of birds, 260 of fish, 160 of reptiles, 80 of mammals and 6,000 of insects, not to mention 1,800 species of plants.
---
Inspired to start planning a trip? Get 10% off our guide to Paraguay: