When you think of African cities, images of animated Nairobi, cosmopolitan Cape Town and historic Cairo spring to mind. But delve a little deeper and head off the tourist trail, and you'll find some off-the-beaten-track cities bursting with life and colour.
Benguela, Angola
Benguela is a balmy and tropical city which has a relaxed and comfortable feel about it. It's one of Angola's most picturesque cities with the deep blue ocean and long sandy beach, green palm trees and crimson acacias forming a natural canvas for the pastel-pink colonial buildings set around open squares.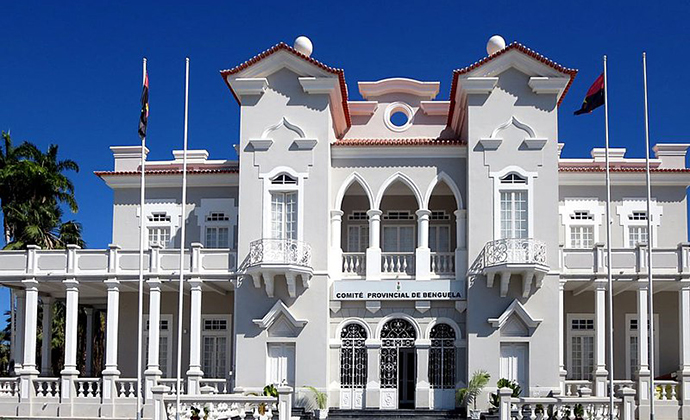 Since the end of the war in 1975, industry, agriculture and tourism are all being actively developed and Benguela is vying with Lubango and Cabinda to become Angola's second city.
Harar, Ethiopia
This is the spiritual heart of Ethiopia's Islamic community – a walled citadel considered by many to be the fourth-holiest Islamic city after Mecca, Medina and Jerusalem.
It is a fantastic city to visit: lively, welcoming and relaxed, yet possessing a cultural integrity and aura of lived-in antiquity that make it the most traditionalist of Ethiopia's larger towns.
Ouagadougou, Burkina Faso
It's more than just the wonderful name that makes Burkina's capital so inviting. Although, you might not find much in the way of actual sightseeing, as far as people-watching, eating and dancing goes, its dust-choked streets and enticing selection of gardens and outdoor bars offer a brilliant representation of modern West African life.
This is all in a city small enough to get across in about half an hour, and so safe it puts Western capitals to shame.
Ouidah, Benin
Many people's main reason for visiting Benin, Ouidah is a town of extreme contrasts. It is one of the most infamous names in the Atlantic slave trade, but it is also the spiritual capital of the country with a thriving and lively Voodoo culture and, maybe because of the quality of the light, it is also something of a regional artistic centre.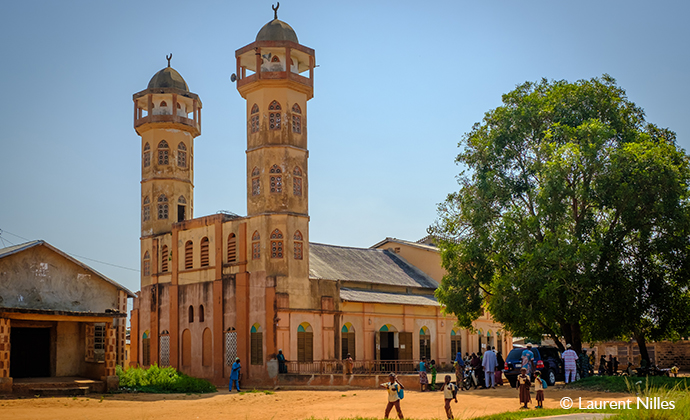 Whether your reasons for coming are a search for your roots, a search for magic, a search for art or just a search for the perfect spot to lie on the beach under a coconut tree, this historic city will not disappoint.
Bulawayo, Zimbabwe
Bulawayo, Zimbabwe's second-largest city, is the capital of Matabeleland, itself divided into two provinces, North and South. Bulawayo is a pleasant city with a laid-back atmosphere, and although many years without investment by central government have left it looking a little tatty round the edges, it's in better shape than most other towns in the country.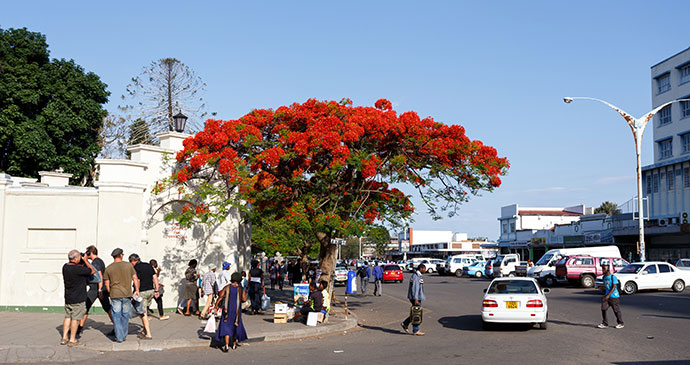 It is steeped in history, well stocked with hotels, lodges and restaurants, and set in an area of outstanding beauty, making it many visitors' favourite Zimbabwean town. Too many regard it as simply a stopping-off town on the way to Victoria Falls, Harare and Masvingo, but it deserves to be a centre in its own right. As well as boasting its own magnificent attractions Bulawayo is an excellent base for visiting everywhere else in the country, and as its efficient and unbusy airport is well connected with South Africa, you might do well to consider using it as your port of arrival in Zimbabwe.
Saint-Louis, Senegal
Saint-Louis is in many ways the feather in Senegal's cap, and a startlingly lucid window into the long and difficult history of this rapidly modernising country, where traces of the past can and do disappear by the day.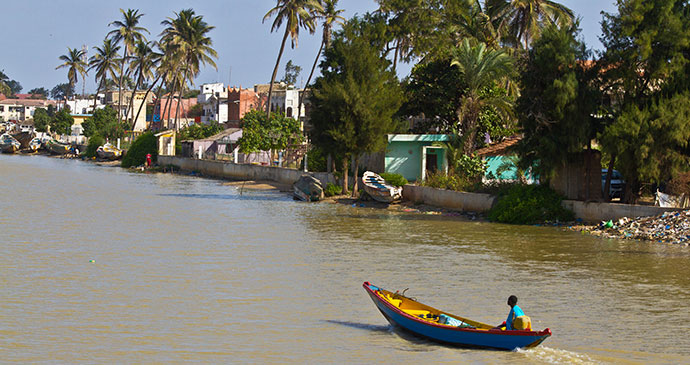 This tiny city-island, with stately ochre homes and warehouses with toothless wooden shutters and Marseillaise clay roof tiles, is at the crossroads of Senegal's north. Any visitor who doesn't make the trip up here is missing out not only on one of Senegal's most fascinating destinations, but on a chance to physically and intellectually engage with the places and events that have shaped the Senegal of today.
Kigali, Rwanda
The centre of Kigali is bustling, colourful and noisy, but impressively clean and safe (indeed, in 2008, Kigali was effectively pronounced the cleanest city on the continent, when it became the first African urban centre to be presented with the Habitat Scroll of Honour award, an annual award launched by the UN Human Settlements Programme in 1989).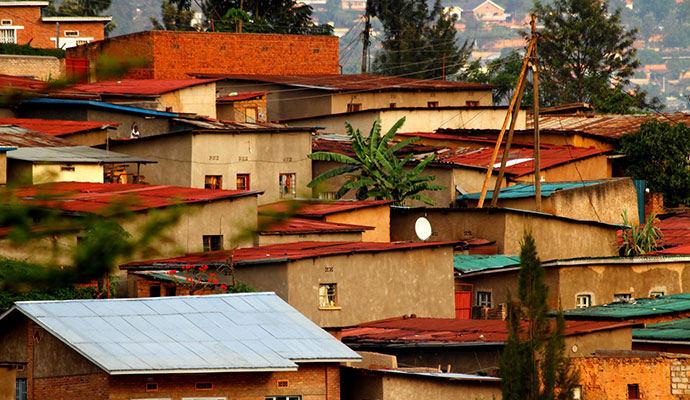 Low-key but attractive, it stands smack bang in the centre of Rwanda, where it straggles over several hills and valleys. Peaceful, tree-lined residential streets stretch outwards and generally downwards from the city's heart, and give visitors scope for strolling.
Maputo, Mozambique
Arrive in Maputo without prejudice and it is, quite simply, a most likeable city – as safe as any in Africa, and with a good deal more character than most. The avenidas, lined with jacaranda, flame and palm trees and numerous street cafés, have a relaxed, hassle-free, Afro-Mediterranean atmosphere that is distinctively Mozambican. And they are flanked by any number of attractive old colonial buildings in various states of renovation and disrepair, ranging in style from pre-World War I Classical to later Art Deco, all dwarfed in places by various incongruous high-rise relics of the 1950s and 1960s, when the city was something of a laboratory for devotees of the Bauhaus architectural style.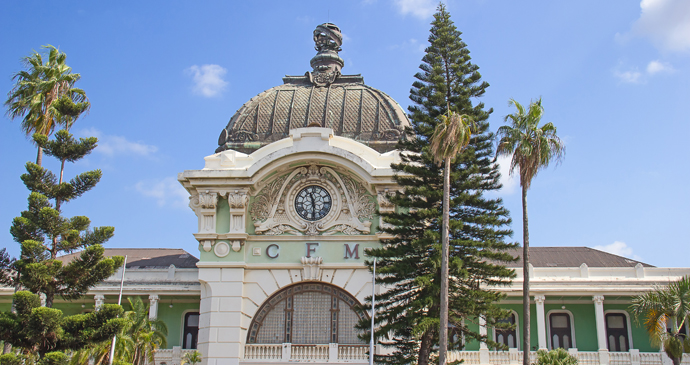 Add to these a new crop of office buildings, shopping complexes, hotels and condominiums – with dozens more under construction – and you get the impression that this is a town with not only a memorable past but also a bright future.
Abidjan, Ivory Coast
If you look out over a certain part of Abidjan at a certain time of the day, everything that's great about Ivory Coast's largest city will become evident. As the sun goes down over the Plateau District, the algae and mangroves shimmer boldly green through the lucid, low tide waters of the Ebrié Lagoon.
The Nobel Prize-winning author VS Naipaul describes the effect as being like 'an undulating green carpet'. Sprinkled along the banks of the lagoon are the chubby trunks and toadstool-like crowns of baobab trees under which shirtless Ebrié fishermen gather their nets and Dioula vendors pack up their exquisite ethnic masks, figurines and fetishism trappings.
---
More information
For more on our favourite African cities, click on the guides below: